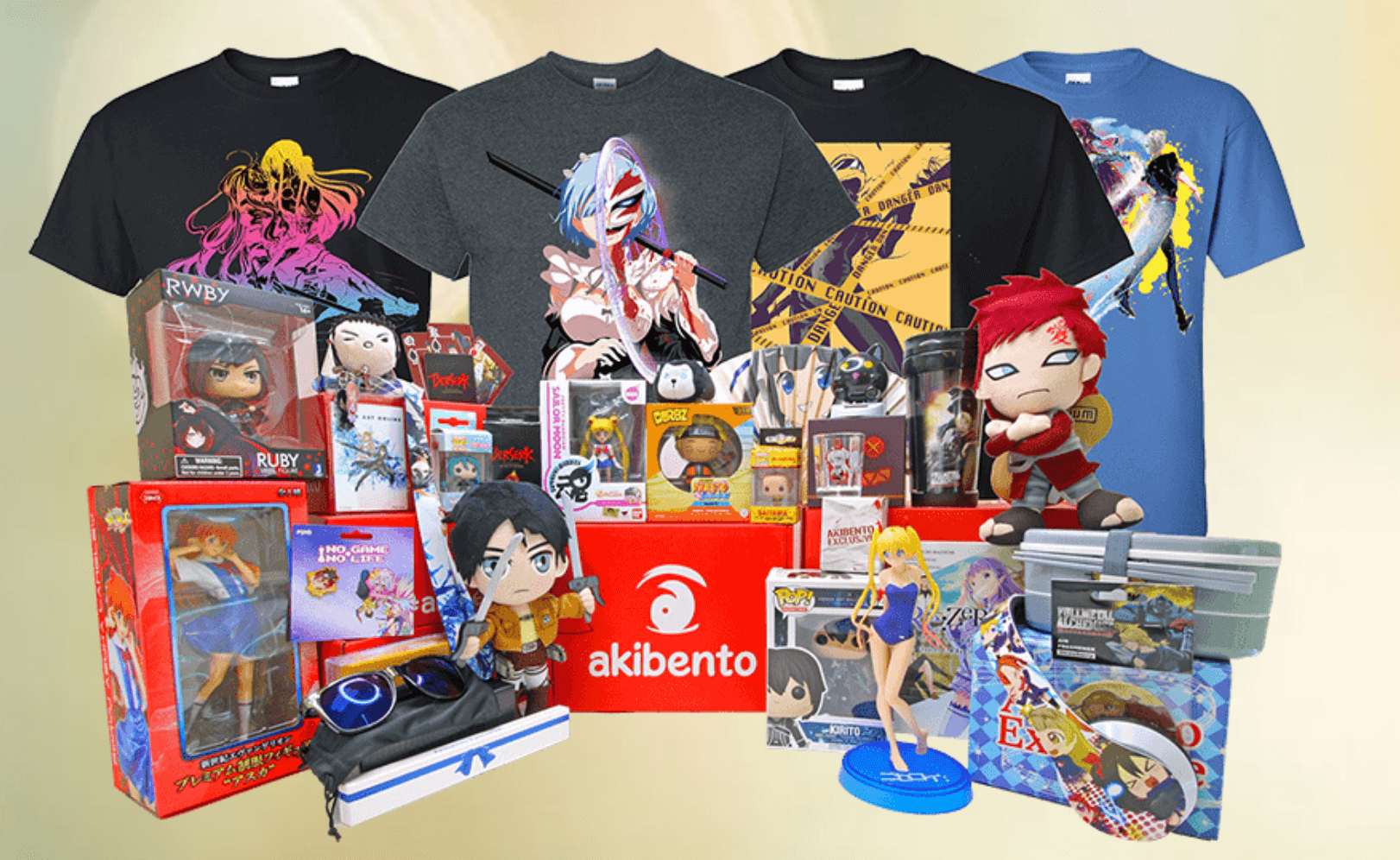 If you're an anime lover, then you will love Akibento because they make special goodies just for you. A monthly subscription plan sends out boxes to its members filled with Anime themed items. Every month, subscribers look forward to different anime figures, collectibles, manga, and other accessories that you will enjoy. Although it's quite a niche brand, Akibento has many beloved fans who have been loyal subscribers to the brand's service for years. Suppose you're wondering whether or not to join the hundreds of subscribers. In that case, our Akibento review will help you make an informed decision. Keep reading to hear more about the Akibento monthly subscription service.
About Akibento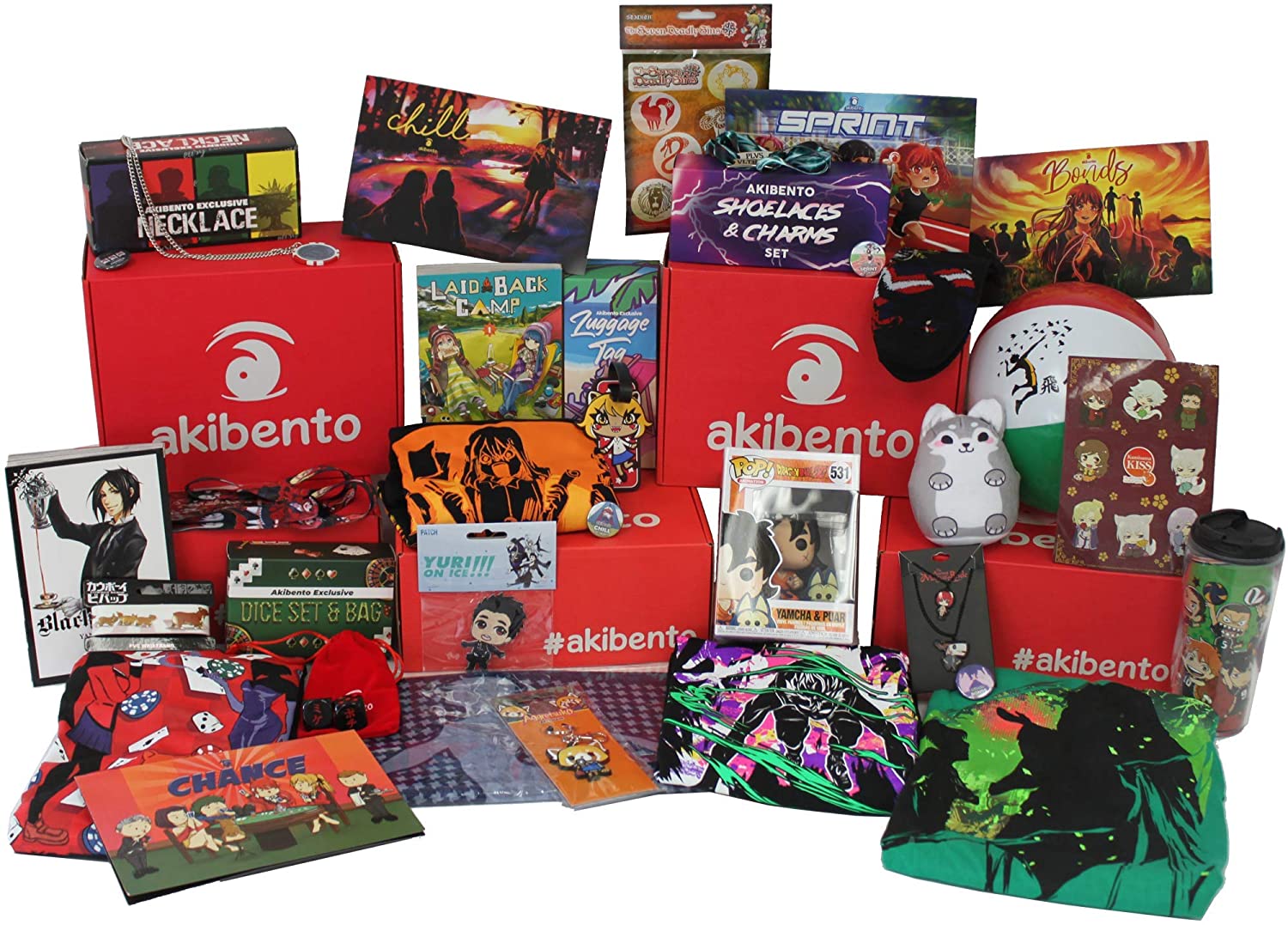 There is a lot of mystery surrounding the origin and creation of Akibento. For instance, there is no information about the owner of the brand, the launch date, and the company's headquarters. However, the brand's website states that the idea behind the name came from Akihabara, Tokyo's anime central.
Akibento is popular for their anime conventions, and they have made public appearances at certain periods. However, the brand is most famous for its monthly subscription boxes where fans get merch from their favorite anime shows.
Every month, there's a different theme for their boxes, and it can vary from villain to universe and squad collectibles.
As Akibento itself states, "Our mission is to bring smiles to the curious, to the epic, and to all the magnificent anime enthusiasts of our time by delivering value and creativity."
Anime icons Serena Tsukino and Sailor Moon would have definitely appreciated Akibento for offering specially curated anime accessories and merch you can add to your collection.
Every anime box is arranged with 5 to 8 mystery items, and customers cannot customize their boxes. They have 3 different subscription plans with individual benefits and added bonuses.
Akibento Overview
You can also choose not to create an account since Akibento offers single items you can purchase on the brand's website.
The brand also offers a snack subscription plan, but there's limited information about this on their website. It is also worth noting that Akibento has over 88.5k followers on Instagram, and it is a favorite among multiple anime lovers.
They have also partnered with many influencers like The Anime Man, Akidearest, and Jessica Nigri.
Pros
Anime monthly subscription boxes at your doorstep
Unique accessories, manga, and exclusive T-shirts to add to your anime merch collection
Three different price plans
Membership can be withdrawn anytime
Free shipping and international delivery for subscription boxes
Cons
Limited collection of anime film merch
Scanty information about the brand on the website
No option to cancel membership automatically
Akibento This Month Box Review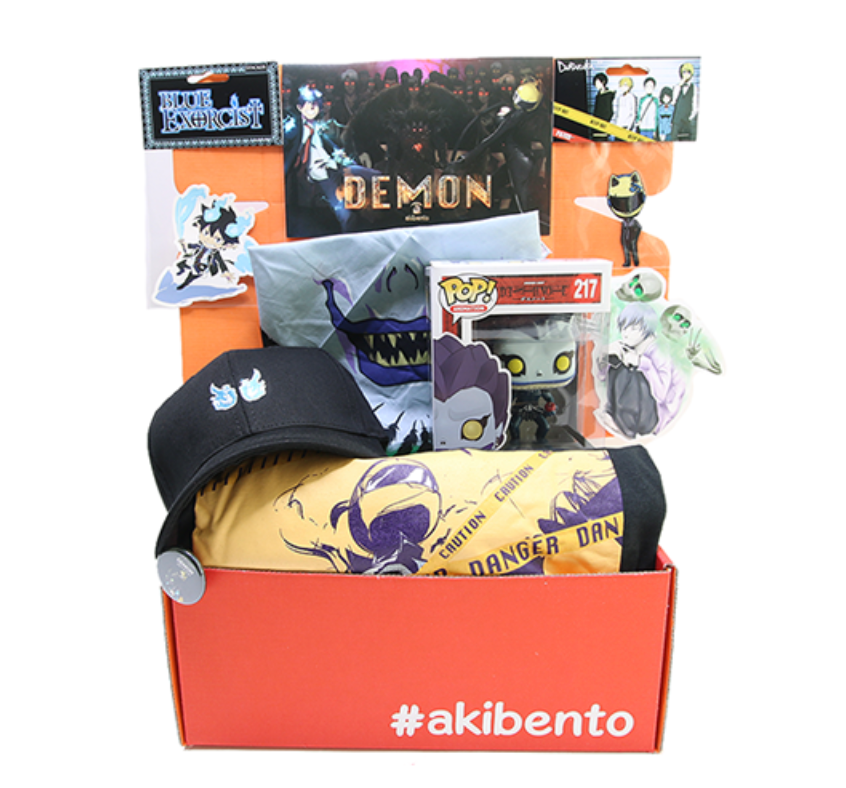 Every month Akibento offers fan merch and collectibles from favorite anime shows. They only offer items for shows like Attack on Titan, My Hero Academia unlike the less popular shows like Black Drive and Overdrive.
Every month, a new box is customized with a different theme, and this month's box theme is Purpose.
For February 2022, Akibento offers epic anime gear to otakus intending to celebrate goal-oriented anime heroes. It is filled with Code Geass, Kosonuba, and other shows. However, the other items in the box remain a mystery until you receive the box.
If you're interested in the February monthly subscription box, you can sign up for a one-month plan.
Akibento Past Boxes Review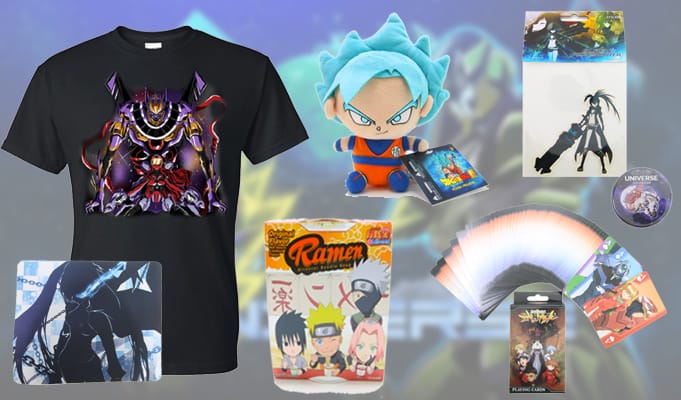 Every month Akibento offers a mystery collection of figures, manga, anime apparel, and other accessories to their members. While this month's box largely remains a mystery, the brand has past boxes that go as far back as 2016 and 2018.
In our Akibento past boxes review, we'll provide an honest review of the past boxes to give you an idea of what to expect.
One of the brand's earliest mystery boxes is the December Akibento Harmony box in 2016. Their subscribers were delighted, and the box contained the exclusive Christmas-themed Akibento Harmony T-shirt.
Also, it contained figurines from Sword Art Online, a pocket pop keychain from Vocaloid, and an exclusive mystery box with a headset designed with Lovelive graphics.
In May 2018, Akibento offered its subscribers the 'Academy' themed subscription. The box included an Exclusive Akibento T-shirt with a Railgun-inspired design valued at $25.
The package also contains a Phone Stand, a Deku Funko Pop figurine, a Railgun phone charm, a Bijuu Mike sticker, and Assassination Classroom Stickers.
Meanwhile, the Akibento February 2020 'Slash' box is a bestseller among the brand's mystery boxes collection. It features Attack on Titan, Afro Samurai, and Naruto, three of the most favorite animes.
More Details
The box contains a headband, an Attack On Titan-designed air freshener, Afro Samurai key chain, Sasuke figurine – from Naruto, and an exclusive Akibento T-shirt, pin, and necklace.
In addition, last year, Akibento also offered mystery boxes from January to December featuring bestseller themes such as Darkness, Tactical, Vibing, Idol, and Willpower.
Even though the past boxes are no longer a mystery, some old themes are still available on the brand's website. For instance, you can subscribe to the Akibento Chill, Slash, Bonds, or the Expo boxes for $49.99.
Akibento Plans Price
Akibento supplies monthly subscription boxes to their members on different payment plans. It offers three different subscription packages with different benefits for separate levels of otakus.
They have packages for adults and children, seeing that the anime community includes diverse age ranges. It is also a way to get anime merchandise without having to go to a store.
1-month plan – It is the most popular Akibento subscription plan, and it is perfect if you want to test out the service or you're trying to gift your friend an Akibento box.
The box usually contains 6 – 8 items, including licensed anime collectibles from your favorite shows and manga. Since the items in the box are covered in mystery, there's no way to be sure of what's actually in the box.
You may get accessories such as Kill La Kill Senketsu Scarf, Death May Cry keychain, or a Pokemon-design phone case. All boxes usually contain an exclusive Akibento T-shirt and a Funko pop action figure available in four different characters from a particular show.
The 1-month subscription plan costs $33.95 plus $6 shipping.
3-month plan – With the 3-month subscription, you'll get an Akibento box for the next 3 months. The box includes items worth over $60, including epic anime gear for your collection. You can also save some money with this plan option since it costs less than the 1-month plan at $33.50
6-month plan – the payment plan for the Akibento 6-month subscription is one of the bestseller options. It also includes 6 – 8 collectibles and a mini bonus bundle, an exclusive package for those on this plan.
So for the 6-month plan, you will get items worth over $60 at a discount price of $33.00/month.
Akibento Reviews from Customers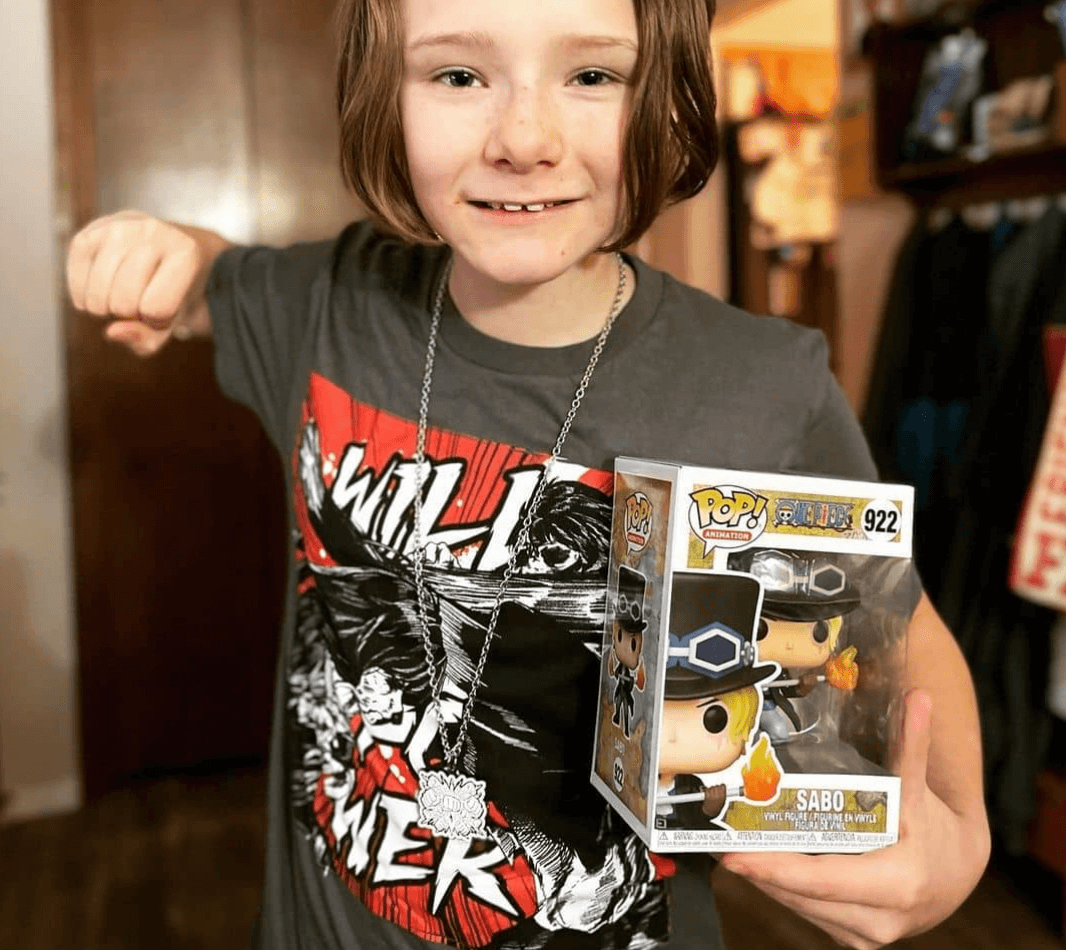 With the detailed information above on how Akibento works, you may be wondering what actual customers have to say about the brand. The anime world is a niche category, but it has many loyal fans and enthusiasts committed to the genre.
So seeing the honest opinions of subscribers will give you an idea of whether an Akibento purchase is worth it.
On the Akibento website, the brand does not have any reviews on the subscription page, and the only reviews we found are from the online store. On the store, it scores a whopping 4.9/5 stars from 620 reviews.
From this, it's clear that fans are extremely satisfied with their Akibento merch and the good quality.
For the Akibento 2019 Silly box, a customer states, "The button is adorable. The door holder is very cool. Stickers, hats, and chains are super cute. This was the very first box and by far the best. I love theme-based boxes because it gives me something to look for,"
Another bestseller item is the Kill La Kill Senketsu scarf, where a customer writes, "The scarf was nice and thin, not too thick and was easy to work with my first official cosplay. There were lots of extra fabric to wrap the scarf around and make it look accurate. Overall, a really great product."
Akibento also has reviews on external review sites. For instance, Knoji. Akibento has an overall of 3.8/5 stars on Knoji, based on the customer ratings, the quality of their products, and its competitive prices.
They also state that Akibento is a mid-range performing brand compared to its competitors.
More Customer Reviews
The brand also has 4/5 stars on My Subscription Addiction, and one review states, "My favorite thing about this box was all of the licensed merchandise. I do with more of the bigger value items… Getting the items via the box costs an average of $6.59 per product, which is at least less than the online value I found for the Funko Pop figurine."
In addition, there are Akibento reviews on Amazon for their anime subscription box. From 62 reviews, 60% of the customers recommend the brand and state that it was worth it.
And Akibento scores 4/5 stars from all the customer ratings. One highlight comment states, "I loved everything that came in the box. This is an awesome subscription and well worth it if you like anime."
However, we also found negative reviews from customers who did not appreciate the merch and items collected in the boxes.
One Amazon reviewer stated, "Very disappointed. Only 3 items were from anime, and the rest were Akibento merch with their logos. If you want an anime box with actual items, this is not the box for you."
Sign Up for Akibento
You can sign up for any subscription plans on the Akibento website by filling in your email and password details. Also, to get 1UP boxes from Akibento subscription, you can subscribe to their email newsletters for free.
You're also free to cancel the subscription anytime by sending a request to customer service.
Where to Buy Akibento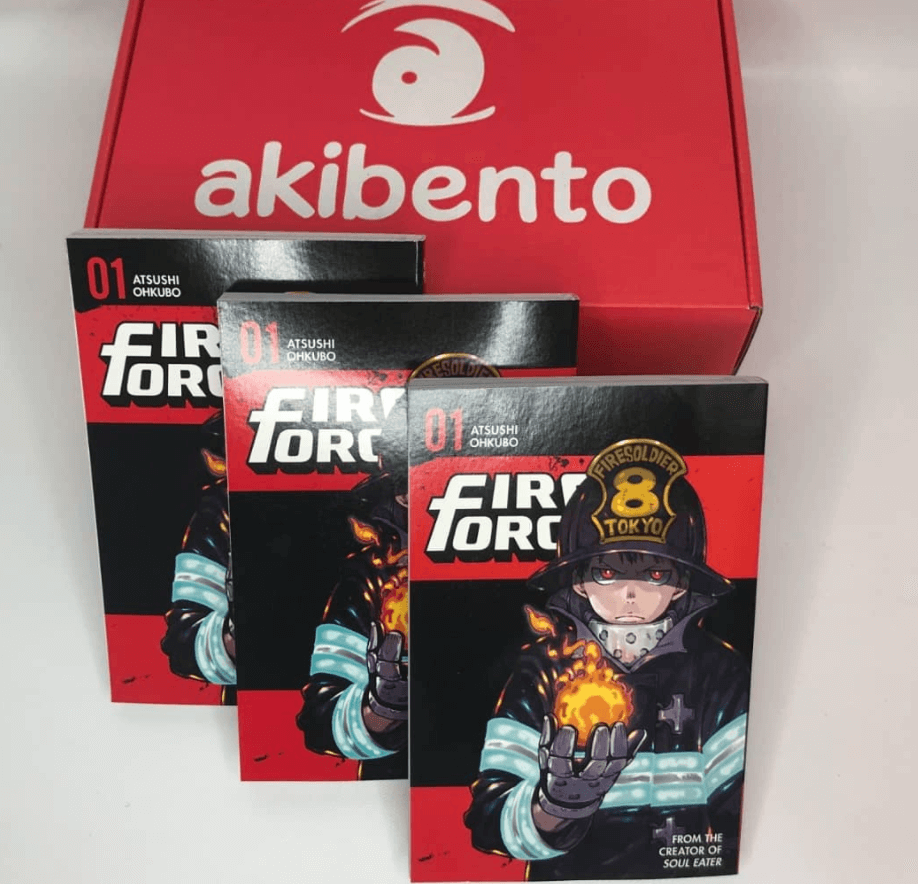 There's a lot of mystery surrounding Akibento, with only a little information about the brand's services and products available on the website. While there is no physical Akibento store, you can buy their products directly from their online store.
You can also subscribe to Akibento's monthly box subscription to access the package.
Retail outlets also offer Akibento monthly boxes subscription, but the price is lower when you buy directly from the website. Akibento products are also available on E-bay and U-buy to make their products accessible to people in different locations.
Akibento Shipping and Return Policy
The Akibento shipping details on their website states that they ship out boxes between the 15th and 20th of each month. If you sign up for an Akibento subscription before the 19th, you will receive the box for that month.
However, a later subscription means you will have to wait until next month.
Akibento is available in several countries, including Canada, Australia, the United States, Sweden, and Europe. They provide a list of countries they ship to on the top left corner of the homepage.
Subscription shipping is free, and they send the tracking number to your email once your box has been shipped out.
We confirmed that Akibento has a 30-day return policy where you can make returns or replacements within that period. However, suppose you want to request returns or exchanges.
In that case, you will have to contact their customer care representatives directly since they do not offer any information on their return policy.
Akibento Promotions and Discounts
When you're shopping directly on the Akibento online store, you will find offers and deals to help you save some money. To get $3 off your first order, you can use the Akibento promo code for your order.
They also have a referral program where buyers can get $10 off their orders if they sign up.
If you subscribe to their newsletter, you will receive first-hand updates on themes, deals, promotions, and discounts. They also have an active Instagram page to post regular bonuses and deals so more buyers can access and buy their products at low costs.
Contact Akibento
There are other details about the brand that you can find out through their customer care lines. You can reach the brand via:
Email – [email protected]
Mailing List – 304 North Townsend St Unit G Santa Ana, CA 92703
The company does not offer any telephone number or online chat platform to get quick responses from their customer care.
Is Akibento worth it: Editors Verdict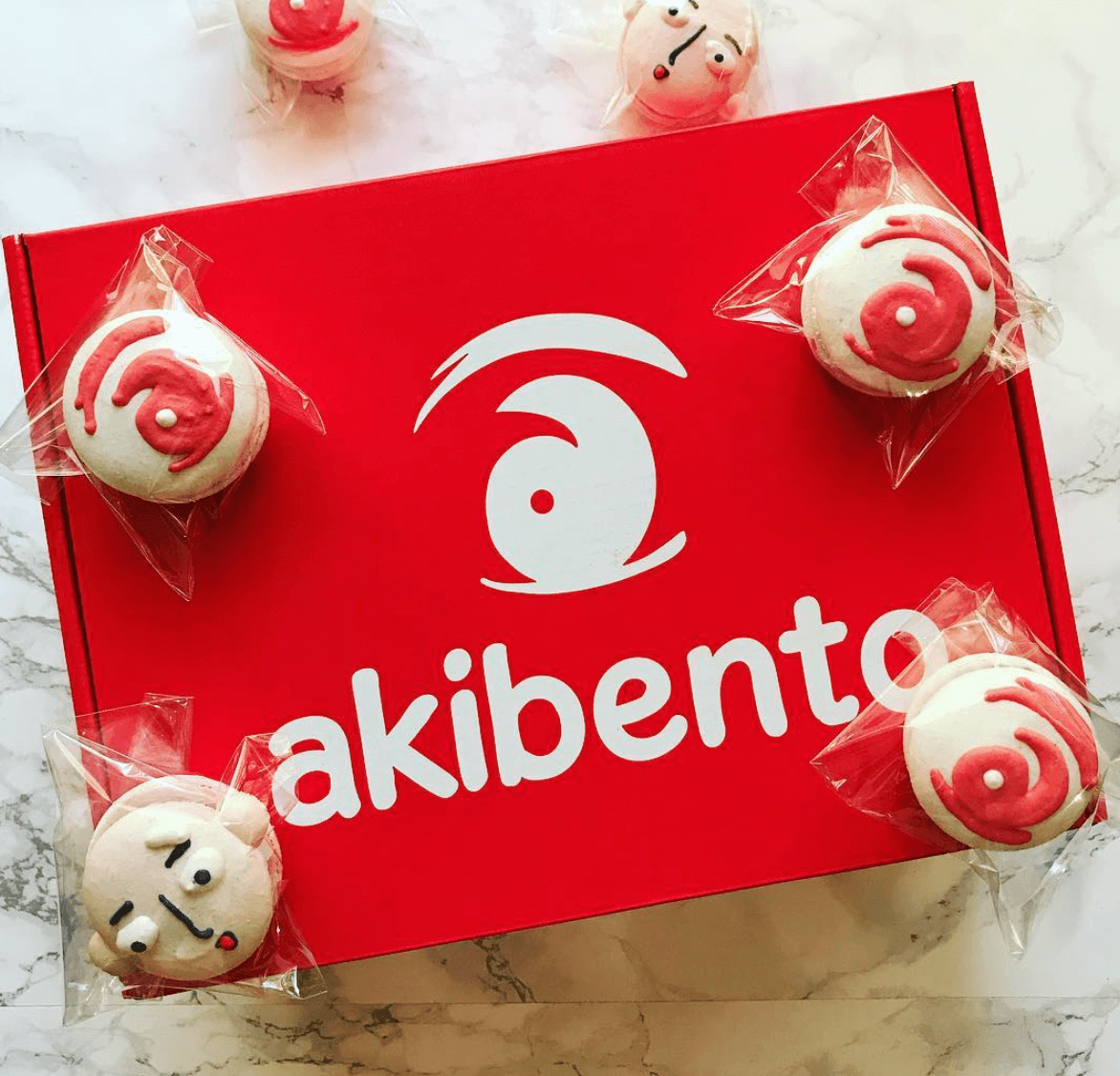 In this final section of our Akibento review, you'll learn our opinion on whether or not the brand is worth it. As far back as 2016, Akibento has offered monthly anime subscription boxes to its members.
Every box contains pre-customized anime accessories and other items to add to your anime treasure collection.
It caters to hardcore anime fans who enjoy collecting manga novels, figurines, and accessories like scarves for cosplay. It features designs and characters from popular shows like Pokeman, Attack on Titan, Sword Art Online, etc.
And it is a household name in the worldwide anime fanbase with a large following on social media.
However, we must note that collecting Akibento boxes is quite expensive, and many hardcore fans spend hundreds of dollars every year on Akibento products. So it's important to know if the subscription or purchase is worth it.
They offer three different price plans where customers can choose depending on which is more convenient.
A Few More Thoughts About This Akibento Review
Based on all the Akibento reviews on the website and on external platforms, the brand offers a legitimate service, and many customers are satisfied with the quality they offer.
They help collectors access hard-to-find licensed anime merchandise that is delivered right on their doorsteps. If you are an anime fanatic, you will appreciate this brand and its services.
As we conclude this review, we believe that Akibento is a legitimate brand that offers quality products in the form of their monthly subscription packages. We give the brand a total of 4.0/5 reviews based on the positive customer ratings.
However, we believe that the brand needs to improve its website and expand its products to other anime films to give customers more options.
Searching for some exciting lifestyle improvement stuff? Check out our popular brand reviews of Moon Pod, Adventure Club and Erin Condren Planner.
Akibento FAQ
When is the Akibento shipped out each month?
Akibento ships out their orders from the website between the 15th and 20th of each month. So you have to subscribe before the 20th to receive the box for a particular month.
When I signup, how often am I charged?
Akibento subscription payments have different billing methods. If you opt for the 1-month plan, you will be billed every month when you make the initial subscription.
However, the 3-month and 6-months plans mean that you will be charged a one-time payment for the period you choose when you subscribe.
Is Akibento available internationally?
Yes, Akibento ships to international locations such as the United States, UK, Australia, Sweden, and other places in Europe.
How to cancel the Akibento subscription?
There is no way to automatically cancel your Akibento subscription on the website. So to cancel your membership plan, you will have to send a request to customer care through [email protected].