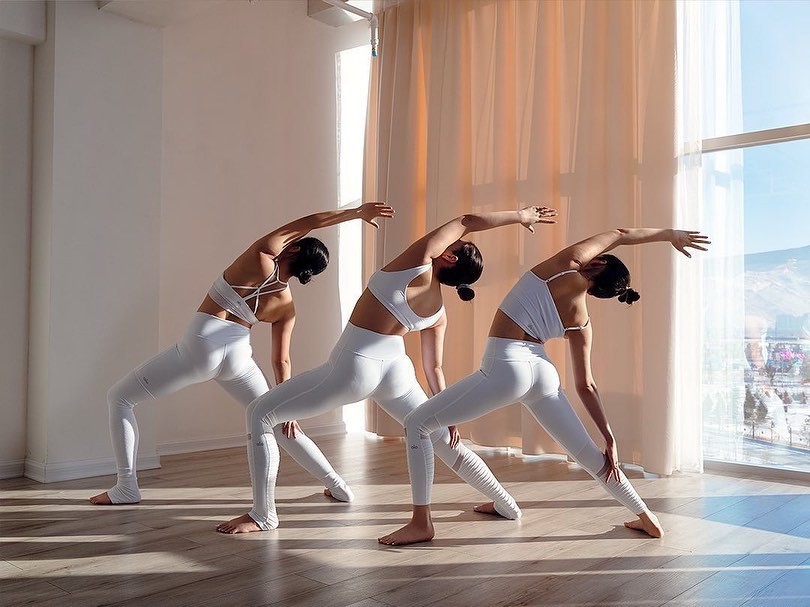 Operating out of Seattle, Washington, Alo Moves is a premium lifestyle company that brings yoga to the world while inspiring wellness and creating community. Since its inception, the brand has become a leader in activewear clothing, and more than 1.1 million users have subscribed to their services. This Alo Moves review will give you an in-depth understanding of the brand, the different services it offers, discounts to look out for, and more to help you decide if it is worth trying.
About Alo Moves Fitness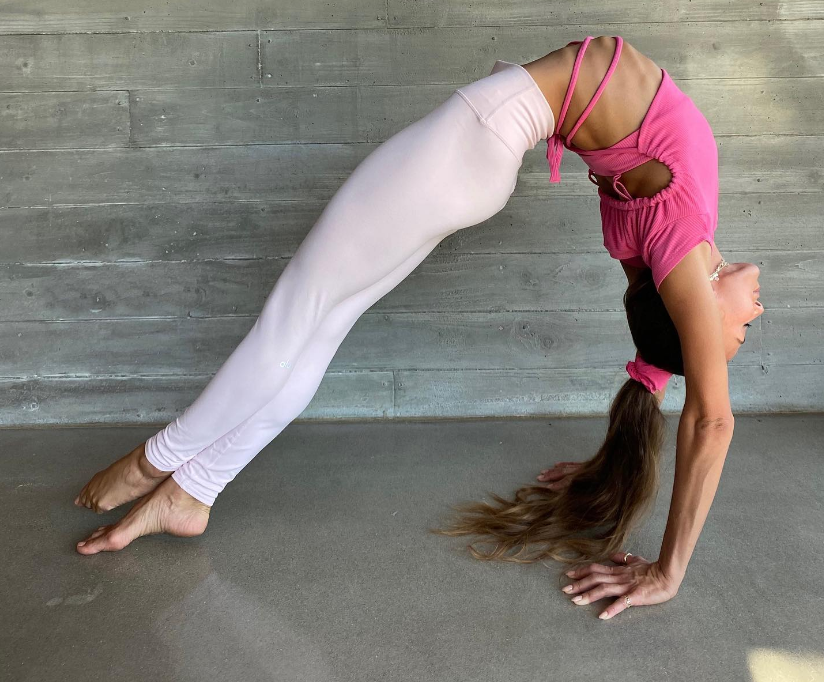 Alo Moves was founded in 2007 by Marco Degeorge and Danny Harris as a yoga clothing line. The company later included online mediation and video fitness classes.
Their classes are available on the Alo Move application and their website. The company has over 60 fitness instructors who cater to all fitness needs of its members. Alo Moves features more than 2500 fitness classes, ensuring that no one is left out. It has managed to record more than 20 million completed courses since the inception of yoga fitness classes.
Alo Moves boats over 1 million Instagram followers, and several notable outlets have featured the brand, including PopSugar and Refinery29.
Because Alo Moves is a subscription-based service, its courses and services aren't available for individual purchase. Their subscriptions need $20 per month. You can also choose the yearly plan that goes for $199.
Pros
Qualified and experienced instructors
Personalized classes
A broad range of fitness classes and courses that cater to both experts and newbies
They have an app for on-the-go access
Offers free trial
Top-notch customer service
Cons
Most classes have short sessions
Alo Movers fees are pricey but worth every penny
The app doesn't allow you to follow instructors
Alo Moves Classes Review
Alo Moves classes are designed to meet you where you are on the mat. They help you find your inner strength through yoga, fitness, and meditation. The classes are also not limited to specific individuals: they accommodate beginners, experts, and anyone looking for a new challenge. Keeping this in mind, check out some of their popular classes:
Alo Moves Barre Fitness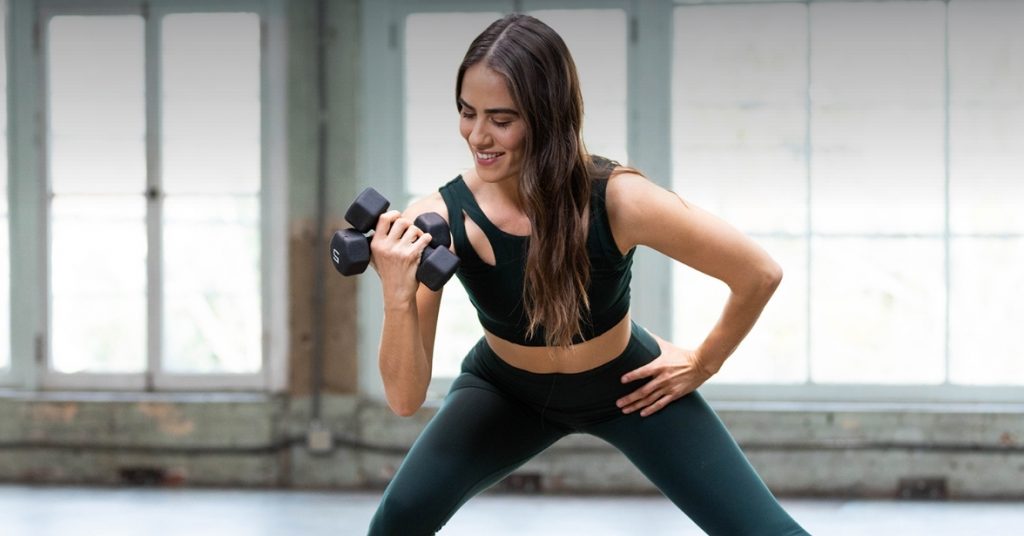 Designed to make you utilize your maximum effort for faster results, Alo Moves Barre is an effective seven-day program. You will have to undergo six barre music classes with targeted body parts and finish with a full-body class. In turn, this will aid in strengthening your whole body deeply.
With the repetitive rhythmic body movements that are the signature of barre style, you will burn out your muscles with ease. Our Alo Moves review found that you can also add weights to your workout to speed up your results.
These are the most convenient classes one will ever have. They are short, challenging, and effective, giving you ample time to work within your schedule.
If you have ever longed for total barre experience, give yourself a seven-day challenge or any class you need, and you will get a barre fix. This barre series will build deep strength in all your major muscle groups, give you a daily barre workout challenge that lasts 20 minutes daily, and push you to your maximum effort, endurance, and focus.
Alo Moves Yoga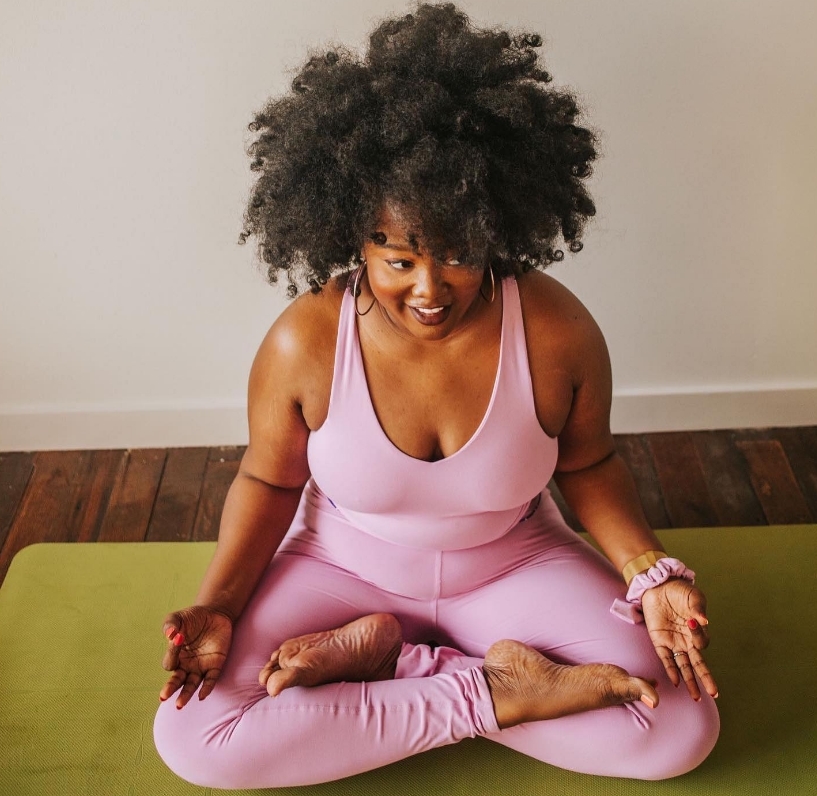 Yoga is categorized into different groups. As such, you have to identify what works best for you. Among the few categories include Ashtanga, Hatha, Kids Yoga, Kundalini, restorative, prenatal, and Vinyasa. This Alo Moves review discovered that Alo Yoga has all the necessary ingredients required to create a pleasurable Yoga experience. You'll enjoy better sleep, reduced anxiety and stress, improved muscle strength, increased flexibility, reduced and eased muscle pain, and much more. That said, let's look at the most popular Alo Moves Yoga classes:
Rise and Flow- Morning Yoga
This is an intermediate class by Ashley Galvin; it contains some quick stretches that will wake up your body, focus your mind, and help you start your day with intentions. Each sequence will match your morning energy and warm up your entire day. Continuous practice of this every morning increases the physical and mental stamina.
Are you a yogi or fitness enthusiast? This class is ideal for you; it's a perfect blend of Flow and fitness. I bet you will love all the cardio and strength incorporated in each step. Power Yoga Sculpt Six Vinyasa are classes that include weights.
You will be given three courses for your arms, core, and leg. Then, the last three classes will involve your full body on the days of your choice. Power Yoga Sculpt combines Yoga and strength-building exercise meant to challenge your muscle and mind taking your workout to a new level.
More Yoga Classes
This 21-day class involves a series of solid poses followed by creative and more complex movements to the steps to increase the intensity. High energy repetition, continuous motion, arm balances, and inversion for a full-body burn build heat. Before you get to these classes, make sure you get your heart rate up and feel strong in your body. You'll then be assured of strength boost and endurance.
Perfect for all levels of Yogis, Flow 15 is a 15 minute feel-good Yoga class designed to get your body moving. Whether you need re-energization or you want to feel relaxed, you will find your interest. Since the Flow is sequenced around different feelings and emotions, every class will end with a stronger body-mind connection, focus, and relation that will push you well through the day
Alo Moves Beginner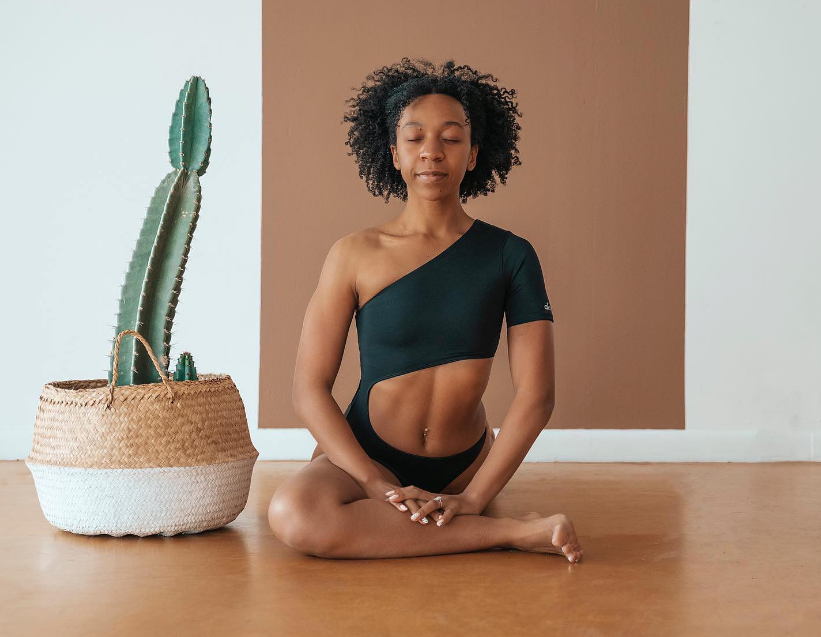 Alo Moves have a great fitness plan for beginners, including different classes offered by additional instructions to help beginners achieve their goals. The classes are mainly aimed at achieving flexibility and strength. Even if you intend to begin your fitness journey with your family, Alo Moves offers beginner courses suitable for families.
Yoga Sessions for Beginners
Alo Yoga has designed Yoga for beginners' classes to push you harder, expand your limits and grow within your practice. You will practice some elements of Vinyasa, such as seated stretches, balances, core work, sun salutations, and backbends. They are more than willing to explore your movement in these yoga classes.
Patrick Beach's classes are perfect for users who want to learn the basics of Yoga. The sessions involve vinyasa sessions broken down into simple workouts. They include stretches, hip, and core workouts, among others. The different exercises taught in the session are put together to create a sequence at the end of the series.
14-Day Meditation Routine
For beginners who are trying to create a consistent meditation, the routine can be pretty challenging. All moves offer a 14-day meditation challenge that helps users include meditation in their fitness routines. Jackie, a fitness instructor, guides users through the sessions. The series begins with short sessions and builds up as the endurance of the user advances. This meditation series helps keep participants calm and relaxed as they work out.
More Sessions
Beginner Series for The Entire Family
The Be Strong with Alo is ideal for families with kids. The series has meditation classes that are perfect for helping children build mental endurance and confidence. The sessions give you a chance to bond with your family and grow your endurance together. The series includes classes or sessions like rainbow power, Yoga for learning, and other sessions.
Flexibility is an essential aspect of fitness. That's why Alo Moves offers a flexibility series to help users improve their overall flexibility. The classes are provided by Dylan Werner, a qualified fitness instructor. He guides users in anatomy-focused stretches that increase flexibility. This series is perfect for anyone starting their fitness journey.
Jacy Cunningham offers this series for athletes or individuals recovering from an injury or beginners in fitness. The classes involve strength training workouts that are broken down to simple sequences users can do with or without weights. The types will energize you and help you recover and get back in the game.
This series by Briohny Smyth is designed to meet the fitness needs of a remote worker. The series involves short sessions that help release tension and get the participant re-energized to complete their tasks. Other meditation routines offered by Alo Moves help people deal with different forms of stress. They include focus and productivity by Caley Alyssa, creative spark by Koya Webb, among others.
Alo Moves Clothing Review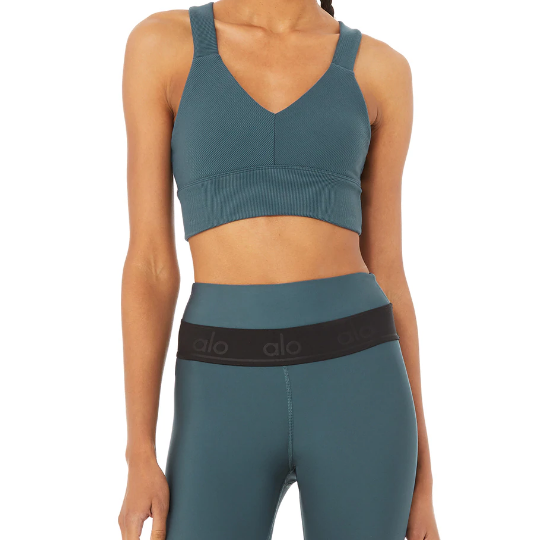 Designed for men, women, and children, Alo Moves clothing supports your daily workout, including yoga, fitness, or weekly strength workouts. Their clothes range from bikers, shorts, bras, tights, leggings, tops, and more.
The price of Alo Moves bikers and shorts ranges between $48 and $150; this depends on the material quality and the purpose intended for the outfit. They also have over 156 different types of leggings, with the price ranging from $78 to $ 118.
When it comes to men's outfits, the company has over 240 products at affordable prices designed to meet all your needs during workouts.
Alo Moves Gear Review
Alo Moves also offers several different products you can use during fitness sessions. They include mats, towels, yoga straps, and blocks in various sizes, types, and colors. The products are designed to make your fitness sessions a breeze and effective. They are made of high-quality materials to make them durable and long-lasting. Perfect for your yoga classes! You never know how life could change until you try yoga practice!
Alo Moves Reviews from Customers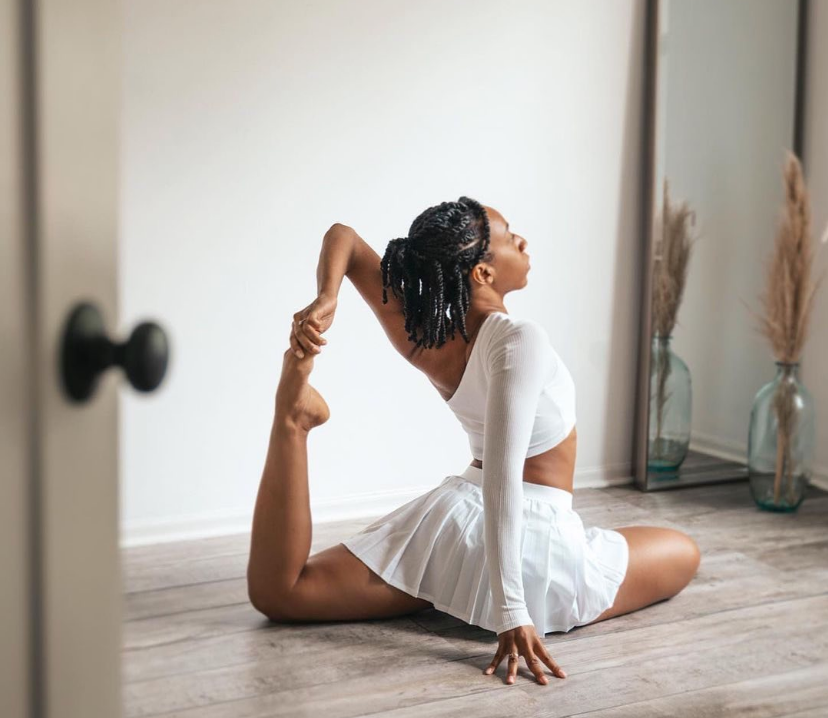 Our reviewers checked what customers had to say on their site and found that most of them love and enjoy the services the company offers and their products. Others stated that the app is user-friendly and has a clutter-free layout. In turn, this allowed them to find what they were looking for fast.
One particular Alo Moves review caught our attention as the consumers explained that the platform is worth every dime as it limits their search for excellent fitness content. Some customers also commended the company for offering a free trial, which is a great way for new customers to try out their services. Customers also had good things to say about their customer service, with most of them stating they are courteous, professional, and responsive.
Popular Alternatives to Alo Moves
While many reviews that we came across praise the brand, its service, and its products, there were a few negative ones. Most customers felt like the Alo Moves should include services and products that cater to more diversity of sizes, ages, and cultures.
Sign Up for Alo Moves
To sign up for Alo Moves, follow the following easy steps:
Fill in your name and email address.
Choose between the two subscription models that are $20 per month or $199 for the entire year.
Add your Google Pay account or credit card details.
The first 14 days of your membership will be free, as the company won't charge you. After the two weeks expire, your account will be charged the monthly fee.
Where to Buy Alo Moves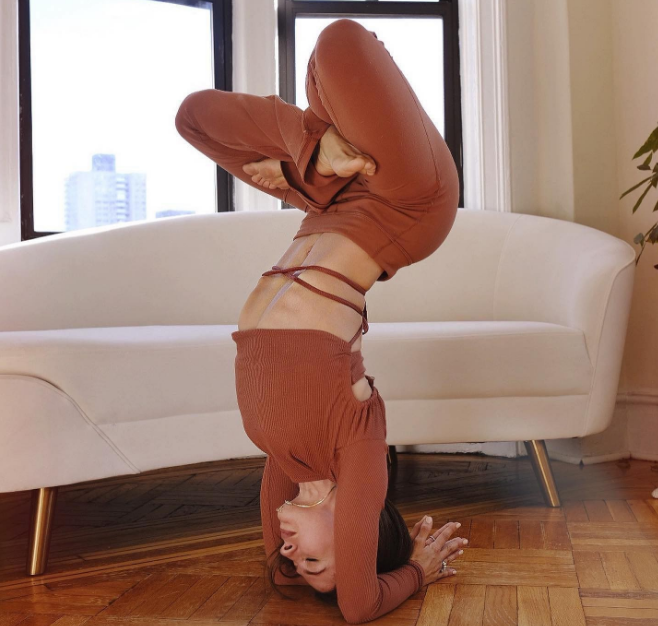 You can purchase Alo Moves products and services on their website AloMoves.com. Amazon also has a wide range of Alo Moves products and services at competitive prices.
Alo Moves Promotions & Discounts
Alo Moves offer unique promotions and discounts for its consumers. An example of a promotion offered by Alo Moves is the 14-day free trial for new subscribers; this gives users a chance to try out the services provided by the company before they buy subscription plans.
Alo Moves offer a 25% off on annual membership when the subscriber uses a unique promo code. When customers purchase products from Alo yoga, they stand a chance of getting a free 30 days of Alo Moves trial.
Alo Moves Customer Service
If you have inquiries and would like to talk to one of the Alo Moves customer service representatives, you can reach them through their phone numbers: 1 855-936-1604 or +1 323-321-6334. Alo Moves customer care is available every Monday to Friday from 6 a.m. to 6.30 p.m PT. For weekend inquiries, reach them between 8 a.m to 4.30 p.m. PT. You can also use the contact form on their site if you have questions about the brand or their services.
Additionally, they have a live chat function that customers can use to reach the support team from 6 a.m. to 6: 30 p.m, Monday to Friday, and 8 a.m. to 4:30 p.m. on Saturdays and Sundays.
Is Alo Moves worth It: Editors Verdict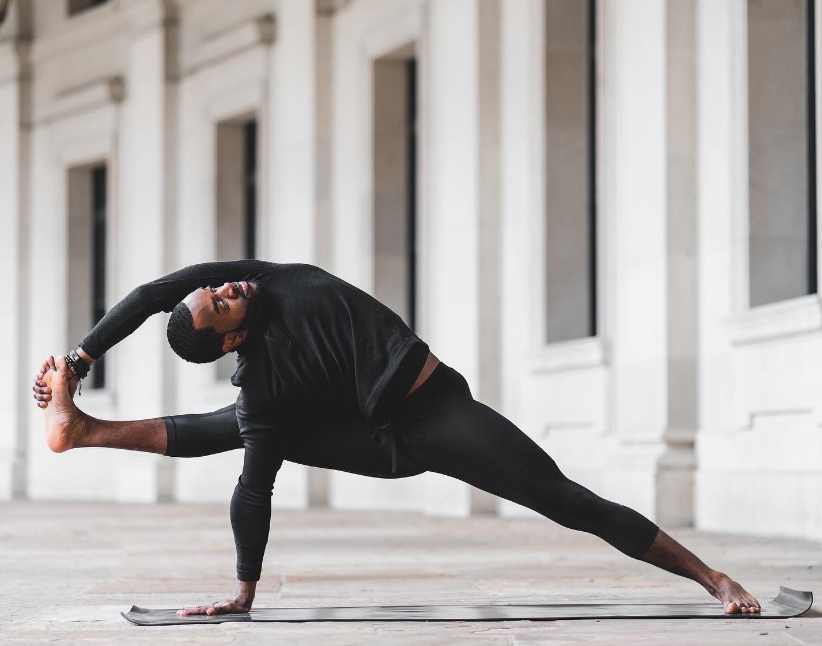 If you are asking yourself: Is Alo Moves worth it: The answer is yes. The brand offers more than 2, 5000 classes in four categories, meaning there is something for everyone. For only $19.99 a month or $199.99 a year, it might be the pricier app. But using it two or three times a week, the price does not differ much with a single in-person visit, which makes you see value for your money.
Alo Moves is easy to use and has impressive, highly-skilled instructors who make sure you have an exhilarating experience on your mat, and you will keep returning daily. You can also explore the Alo Moves Careers page for open positions; working at Alo is fun, as their work culture is always authentic to a yoga lifestyle. The company believes in the community and allows you to bring Fido to work.
For these reasons, we recommend this brand to anyone looking for yoga subscription services. Their clothing products and gear collection are also made of quality materials. You can try their free trial and enjoy 30 days of Alo Moves with the most inspiring instructors in the world.
Looking for other fitness brands to achieve your dream body? Read our reviews of Bala Bangles, V Shred, FabFitFun, and P.Volve Workout.
Alo Moves FAQ
How to cancel Alo Moves?
If you are wondering: Can I cancel Alo Moves? The answer is yes. To learn how to Cancel Alo Moves, follow the steps below:
Go to the Manage Membership settings.
Fill out their brief survey.
Go to the bottom and hit the Cancel Membership button.
Once you have canceled your Alo Moves account, you'll access their services until the end of your billing cycle.
Can I purchase individual plans without becoming an Alo Moves member?
Alo does not offer any individual plan series. You must have an Alo membership to access any new series. You can get a monthly subscription that costs $20 or opt for the annual plan, which needs $199.
How does Alo Moves define Difficulty & Intensity?
Difficulty means the level of skill and technique required in a class, while Intensity is the amount of exertion a workout or class requires.
How long is the free trial?
Alo Moves' free trial lasts for only 14 days. You will be charged a 20-dollar monthly fee on the 15th day. After that, your monthly subscription will always fall on the exact date of every month.
How do I download workouts for offline access?
To have offline access to Alo Moves classes, you need to go to Google Play or the Apple Store and then search for Alo Moves and download the workouts you want.
Remember that the downloading feature is not available on the desktop version. Customers accessing their site using a computer or laptop will need to watch their videos online.