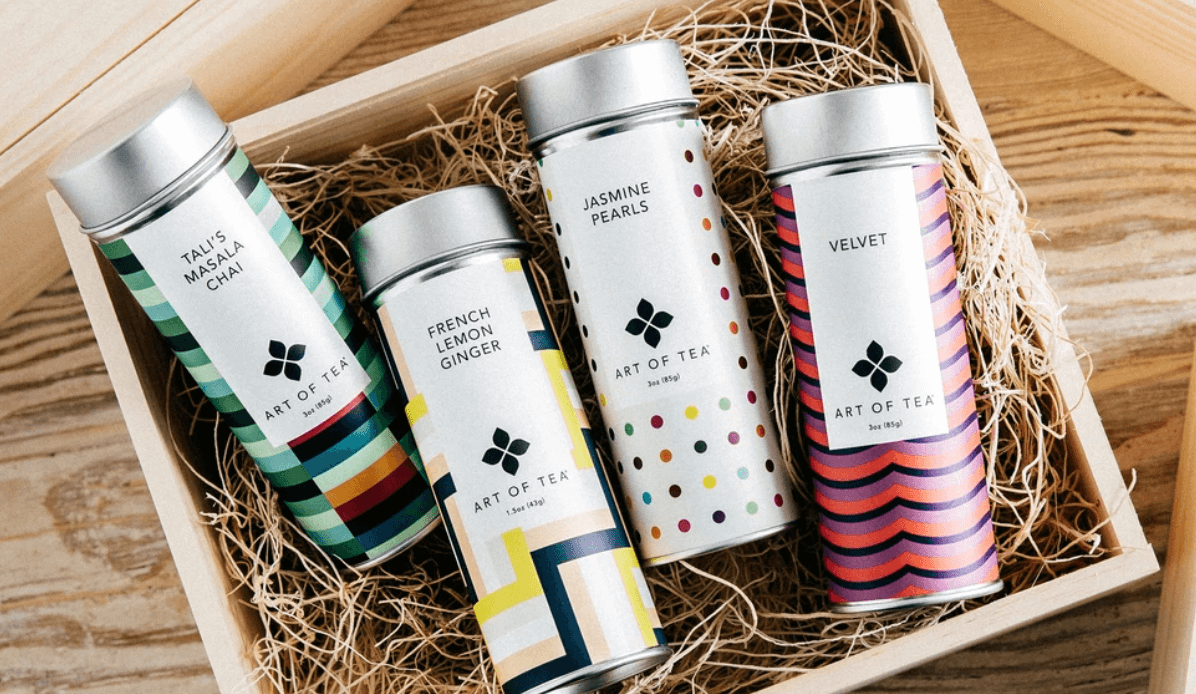 Tea drinkers may be found all across the globe, and it's become a daytime need. Furthermore, tea enthusiasts don't begin their morning without a nice cup of freshly made tea. Whether you're a tea connoisseur or a novice, you'll want to learn about the finest organic tea brands out there and look into the advantages of sipping organic tea. As people become more aware of the environmental and health benefits of organic tea, it's becoming more popular. Teas cultivated & harvested in various regions around the globe come in an astounding range of flavors and varieties. If you are addicted to coffee or caffeine and looking for a healthier alternative, then organic tea is your best bet. Not only does it taste amazing (and has a plethora of flavors to choose from) but also comes with a lot of health benefits. If you are new to it and don't know where to find a good quality organic tea then Art of tea got your back. Let's dive into the Art of Tea review so you can make a better choice.
About Art of Tea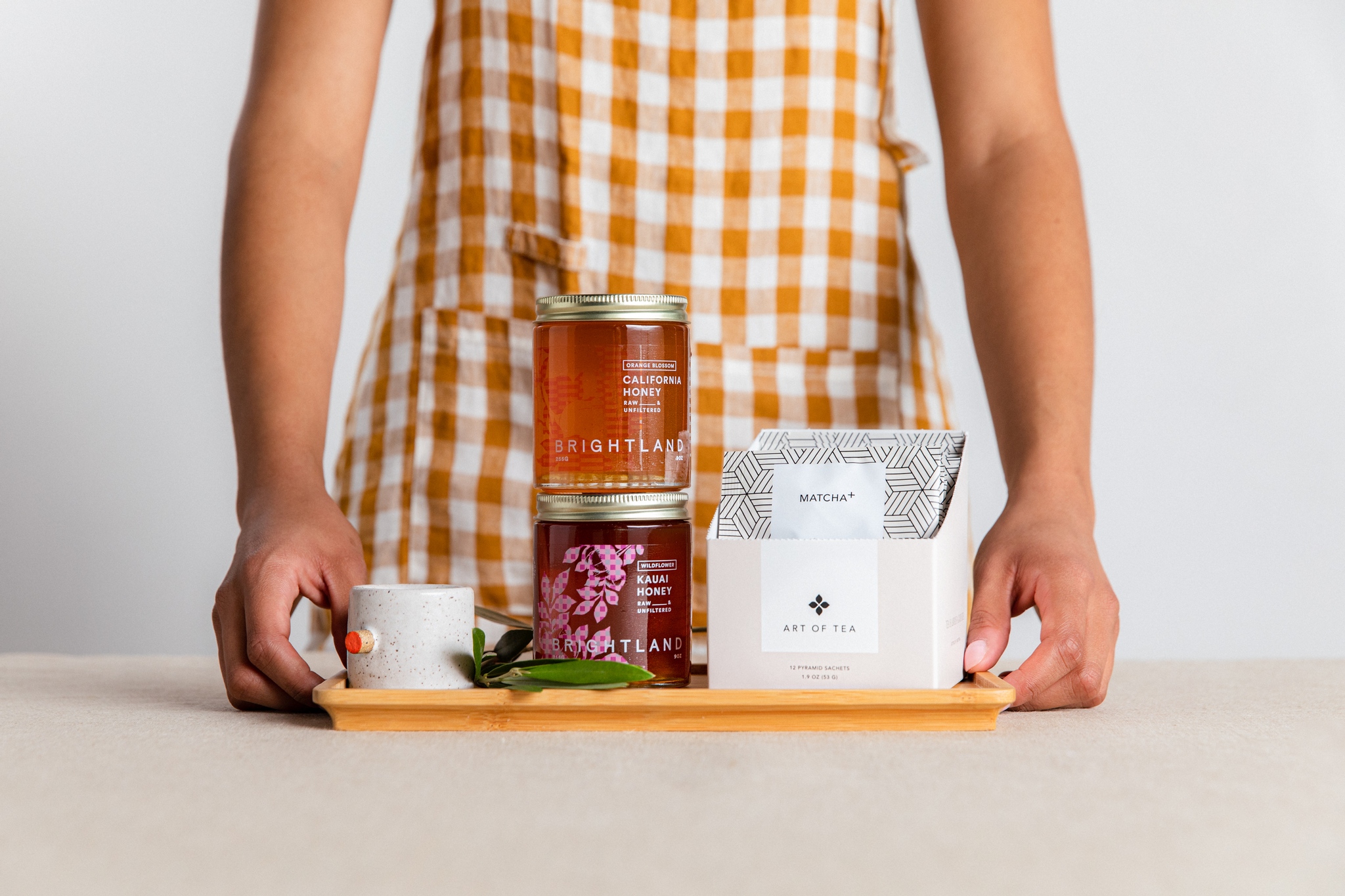 Art of Tea, situated in LA, California, is a tea supplier and distributor. The world's greatest organic teas are hand-blended and custom-crafted by this company. Their teas are hand-picked from farmers, and each one has its own tale to tell.
In 1996s, when Steve Schwartz commenced his comprehensive study of preventive care at Ayurvedic Institute which is situated in New Mexico, the very seedlings that became the cornerstone of the company were initially planted.
Art of Tea's recently became a major supplier of specialty and organic teas. Schwartz travels a lot each year, bringing back unusual and exotic teas from all around the globe.
Many prominent experts inside the industry refer to Mr. Schwartz as a Master Tea Blender, which is a title very well deserved. Steve & the company have formed strong relations with producers and retailers across India, Middle East Asia, and Africa as a result of his trips.
These personal interactions, which are a trademark of Art of Tea, allow the company to deliver top-tier organic teas while also making sure that both the tea and the staff are handled with respect. The intense care program integrates aesthetics with flavor, passion, and high quality.
Pros
These products are natural and environmentally friendly
They go through a meticulous process to ensure that their ingredients are high quality
Their formulas follow high purity guidelines.
They have excellent customer service and their team is always there to help you out.
They have a huge variety of products to choose from.
The prices are pretty affordable
Cons
It might get confusing to choose the right kind of product for you since there are too many. So, you should browse when you have some time to spare.
Their products, since they are natural, don't sometimes last as long on your shelf.
Art of Tea Products Review
Art of Tea has a huge variety of products. From loose-leaf teas to amazing tea blends, jasmine pearls to raspberry nectar tea you'll find everything here. Let's look at some of their bestsellers and see what their customers love about them so you know what suits you the best.
Art Of Tea Earl Grey Creme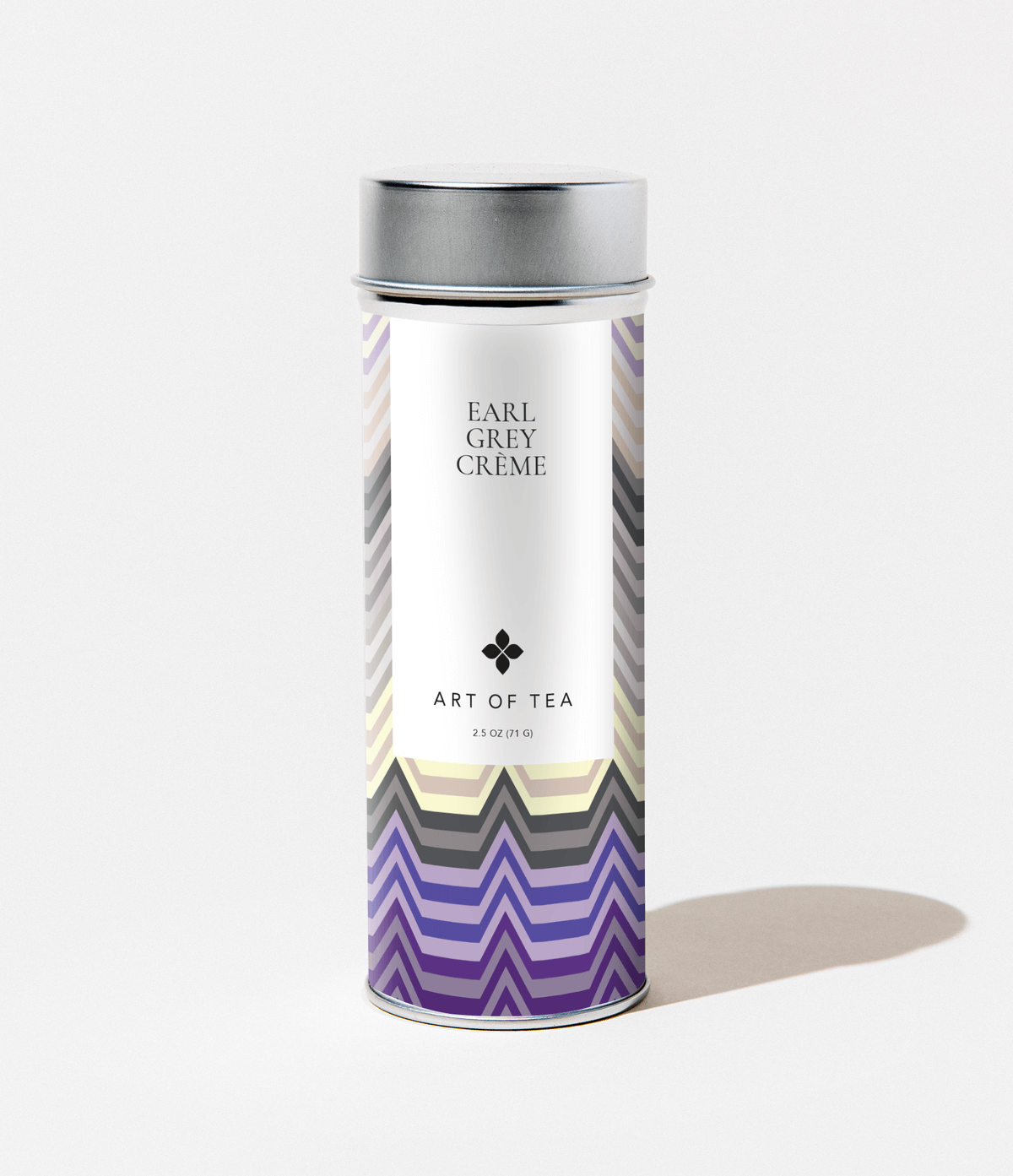 Earl Grey Creme is a combination of numerous exquisite Asian teas titled after a British Prime Minister named Earl C. Grey, who served in government in the mid-1800s.
This amazing tea is abundant in antioxidants, which are good for the heart and help you avoid serious cardiovascular problems including heart problems and hypertension.
These antioxidants help to clear plaque from the arteries as well as the heart. They additionally seek to avoid cell damage caused by oxidative stress. If you are looking for an organic one, Art of Tea Earl Grey Creme is your best bet.
Earl Grey Crème Tea Overview
This is one of the most popular items among the customers. With this loose leaf and organic tea, you can have a strong start to your day.
The exceptional black tea mix is handcrafted with aromatic bergamot oil to add the citrus notes as well as a hint of French vanilla for quite a lush and strong finish. It comes in an artisan tea tin, 4oz, and 1lb zip pouches.
What The Customers Say About It
For Wendy H. this product made its way to being one of her favorites. With a perfect 5-star review she highly recommended it and said, "A friend recommended this to us and it has become our favorite tea.
We buy and enjoy both the loose tea and the pre-packaged tea bags, but I prefer it loose. The smell is amazing!
I make a pot almost every afternoon – it has replaced coffee for me in the afternoon and it also satisfies my afternoon dessert cravings. I have given this tea to many friends."
Another customer, Amanda M. who is a returning customer because she just couldn't get enough said that it was absolutely perfect and with the perfect 5-star review she said:
"Have been buying one-pound bags of this for years after my first taste of it at a cafe sent me straight to Google to find the source. It's light, delightful, fragrant, delicious, and the way I start nearly every morning. I send it as gifts and it's very popular."
Art of Tea Matcha Grade A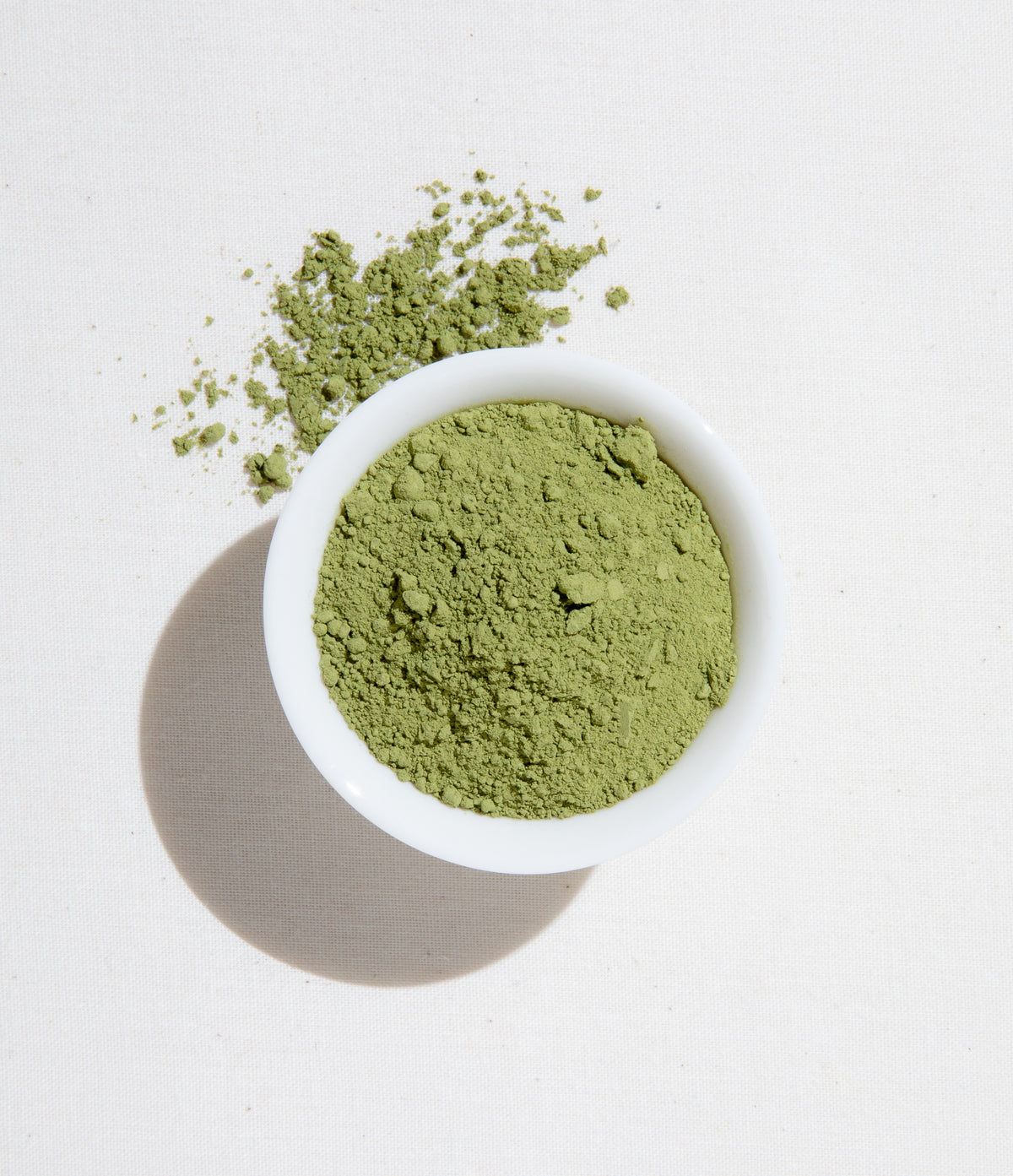 The plant Camellia sinensis, which is indigenous to China, is used to make both regular green tea and matcha. Matcha, on the other hand, is grown in a different way than conventional green tea.
Before harvesting, the tea's bushes are kept out of direct sunlight for roughly 25 to 30 days. The shade causes a rise in chlorophyll concentrations, which darkens the color of the leaflets and boosts the synthesis of the amino acids.
Matcha is richer in several compounds, such as antioxidants as well as caffeine than green tea because we consume the complete leaf powder. It has a lot of health benefits including protecting your liver, boosting brain function, and even improving memory.
It has a strong, rich flavor and gives you a surge of tranquil energy throughout the day. When turned into powder, this classic Chinese tea is crafted from fresh leaves then stone-ground for a foamy, velvety, and creamy finish.
Yummy at any time of day! What is better than a hot cup of Art of Tea matcha tea and sitting down to enjoy your favorite book or TV show?
What The Customers Say About It
This product is quite popular among customers. With a 5-star review, Courtney said it was high quality and delicious.
She further added, " After hearing about all the health benefits of matcha, I wanted to find the highest quality matcha possible. I heard about Art of Tea on a podcast and was convinced that this brand was high quality.
Later, I finally ordered some, and safe to say, I have not been steered wrong! I like that I only have to use 1/4 tsp of it — unlike other brands that instruct you to use a full tablespoon.
I recommend mixing the matcha into 1/3 cup of water, then froth together 2/3 cups of whole milk and 1/4 cup of half n half and mix in the matcha tea.
It is *a chef's kiss* and better than the matcha lattes I've had in coffee shops. Next, I want to try the Darjeeling tea, and I'll be putting it on my Christmas list!"
Art of Tea Earl Grey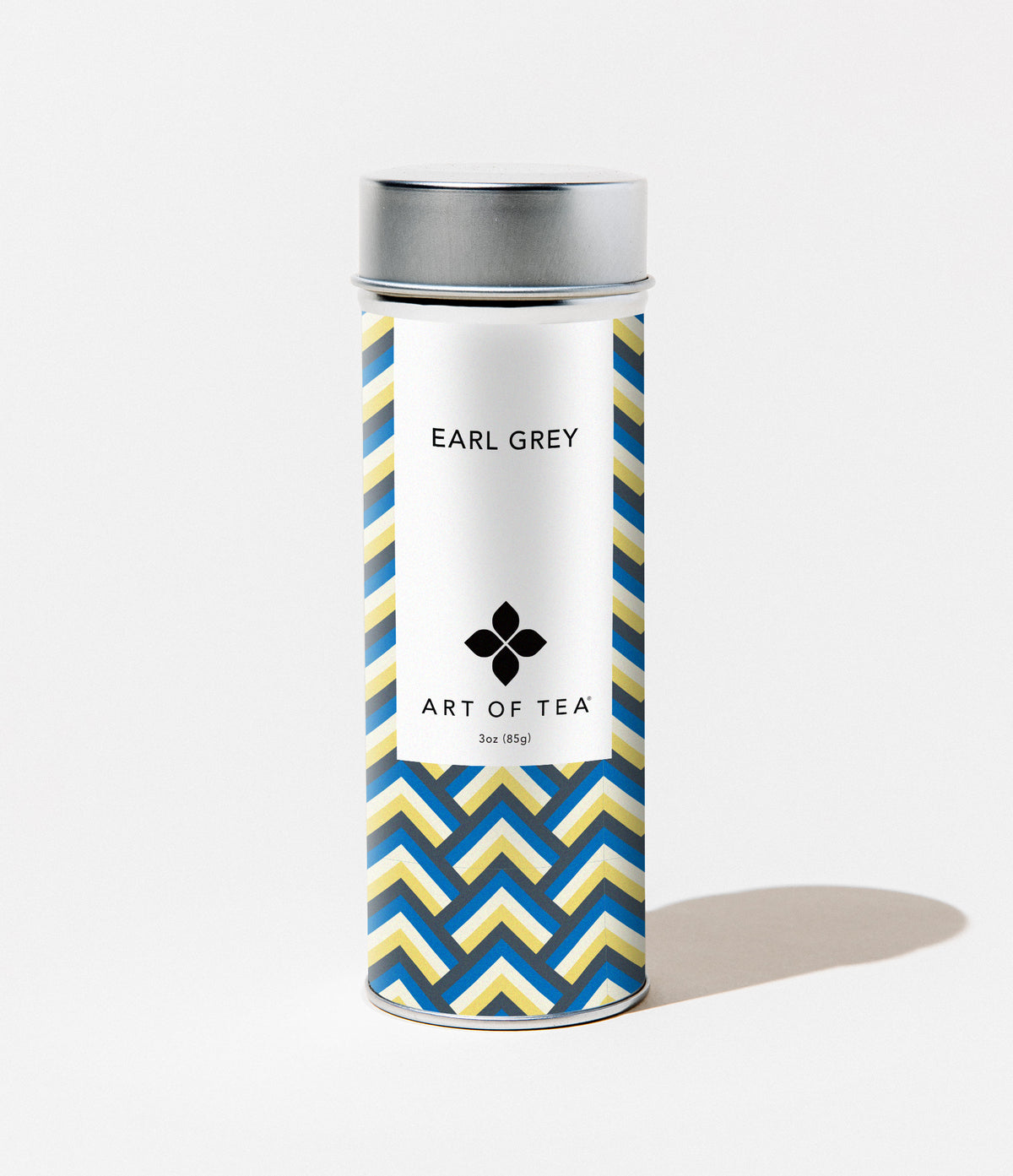 There are different blends of Earl Grey available in the market, depending upon your preference. Some people prefer Earl Grey Creme while others prefer the regular Earl Grey.
The only difference between the two is the blend. In addition to the standard bergamot and black tea, the regular version of Earl Grey frequently includes lemongrass and orange peels.
However, Earl Grey Crème has a hint of lavender, black tea, vanilla, and bergamot, as ingredients or aromas. So it always boils down to your own preferences.
Earl Grey Tea Overview
Art of Tea Earl Grey is your perfectly bold cup of tea time delight in the afternoon. This 100% Organic tea is an exotic loose leaf blending of black tea that is hand-picked from the finest gardens of Sri Lanka.
In order to make an amazing floral and citrusy cup of tea, the complete leaves are manually combined with the bergamot oil to give it a perfect finish.
What The Customers Say About It
This product is quite popular among customers. With a 5-star review, Christine D. found it to be a perfect delight. With a perfect 5 star review, she said, "This is a delicious, high-quality earl grey tea. It has the perfect balance of what an earl grey tea should taste like.
You also get the option of buying it in tea sachets or loose leaves. Pure pleasure in a cup. The perfect tea to start off my day."
Another customer, Kristin D, found it fragrant and delicious.
She also dropped a 5-star review and continued saying, "The bergamot aroma is incredible. So fragrant and bold. The taste is incredible, especially since some black teas can be strong and overwhelming, even bitter at the end.
This has become my favorite morning tea. I also like that the tea is freshly packaged and can be purchased in a variety of sizes."
Bright-Eyed Turmeric Ginger Tea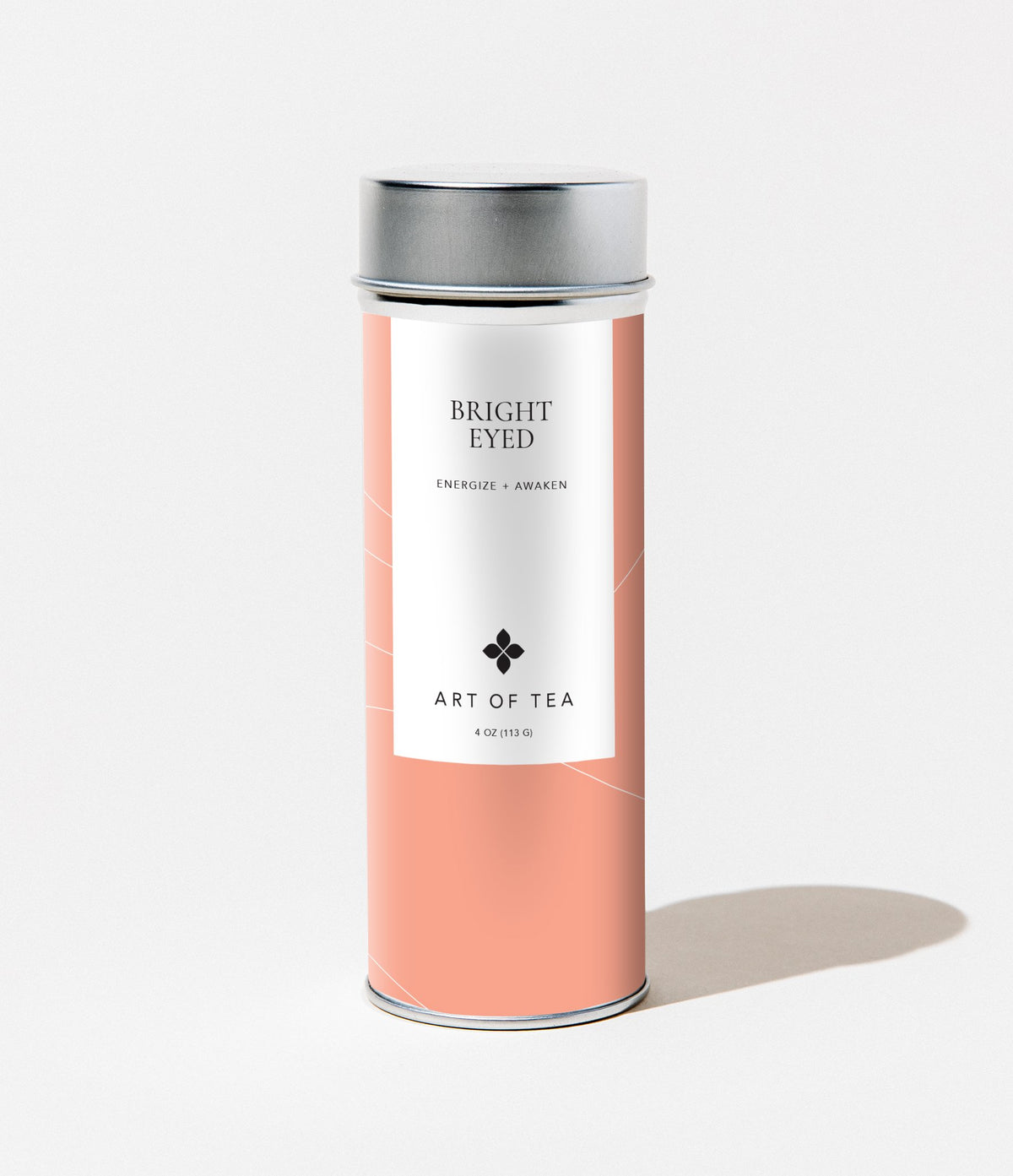 Turmeric and ginger are two powerful therapeutic substances. Turmeric-ginger organic tea can aid you to recover faster from ailments including common colds, coughs, as well as enhance your immunity.
For many years, ginger and turmeric tea has often been used to relieve nausea and calm the gut. Intake of ginger-turmeric tea on a daily basis can also help to alleviate morning sickness through pregnancy.
This loose-leaf infusion of cinnamon, ginger, turmeric, and other fragrant spices is an exhilarating blend that builds on the Ayurvedic ideas to stimulate and invigorate your brain and soul without all the caffeine!
This seasonal hibiscus tea brews to a lovely copper tone and is suitable for drinking during any time of day.
What The Customers Say About It
Sharon B, with a 5-star review, said that this tea has become a necessity for her. She continued saying, "As someone with fibromyalgia (which always seems to go hand-in-hand with IBS), I'm always looking for new things to soothe my tummy.
This tea is great after meals, especially with some coconut milk to make it creamy & yummy!"
Another customer, JJ V. with also a 5-star review said, "This tea is not only delicious but it's very healthful… I get my daily dose of Tumeric (w/blackpepper) in this tea and look forward to my daily pot of Bright-Eyed tea! Such great quality and flavor! Thank you!"
Dark Chocolate Peppermint Eco Teabag Sachets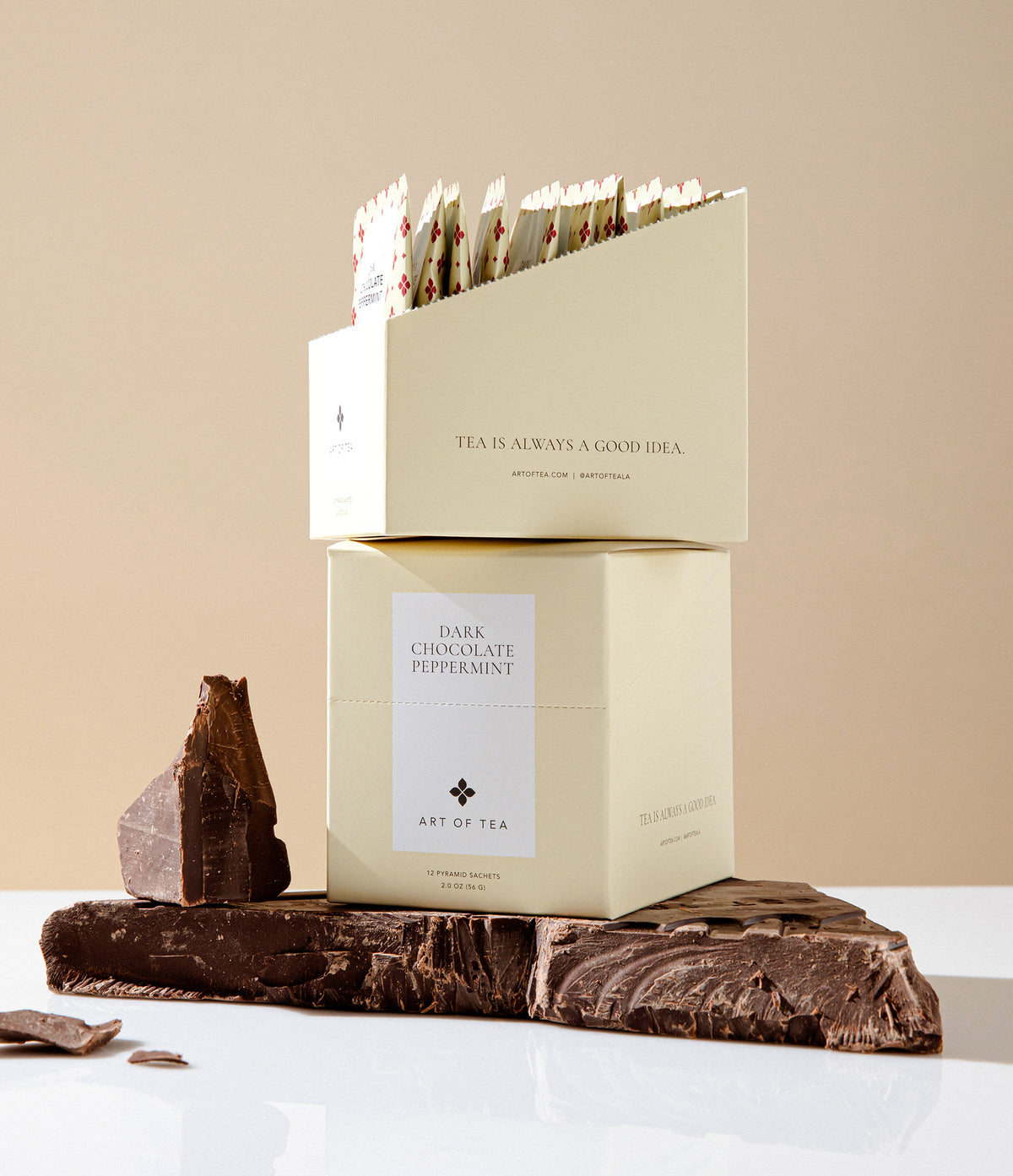 Dark Chocolate Peppermint is one of the flavors that isn't liked by everyone but the people who love it, cannot live without it. This tea is a refreshing palate cleanser that also helps with digestion.
It can also eradicate or considerably reduce the bad odor of the naturally produced gaseous body odors when ingested on a regular basis.
A perfect combination of spearmint and dark chocolate in a tea bag that is smooth and luscious. With the environment-friendly, compostable tea bag sachet, you can enjoy the exquisite Dark Chocolate Mint wherever you go.
However, it is important to know that cashews are present in this product so if you're allergic to the ingredients please avoid this product.
What The Customers Say About It
Susan W, with a 5-star review, called it a perfect gift, "I already had this tea and decided to take advantage of the sale to purchase it to send to my brother and his wife at the Holidays.
My sister-in-law had her birthday in August and I sent her a quarter pound of Velvet, which she loves. She actually sent me a photo of her morning cup of Velvet in a mug I had sent her on another birthday a decade ago.
So I will be waiting for a photo of their evening cups of Dark Chocolate Peppermint tisane at Holiday time."
Art of Tea Reviews from Customers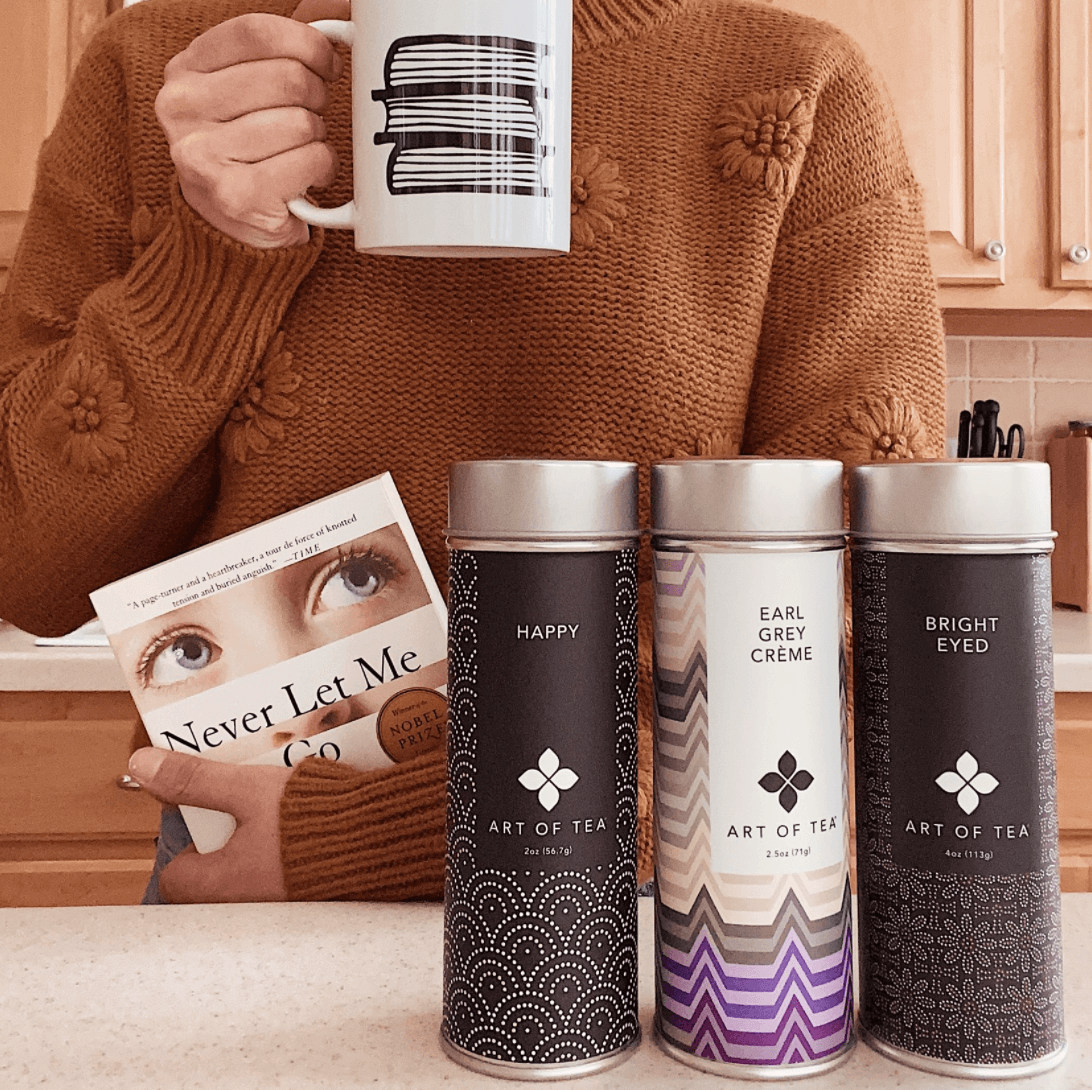 Here are some of the product reviews from our returning customers who tried the products and fell in love with them. Most of them are returning customers. Here are some honest Art of Tea reviews straight from amazing customers who love green tea.
Regarding Endurance Tea (Pu-erh, Ashwagandha, + Oatstraw Tea), Beth H., with a perfect 5-star review, said, "Endurance tea blend is my favorite! This tea is true to its name…Endurance!
The flavor is wonderful and invigorating. I bought just a small sample of it and am returning to buy a much larger supply. My other favorites are the Feel Better Blend and Happy Tea. Tridosha is wonderful too."
Another customer gave it a 5-star review. Sabi C. said that it is her choice of tea pre-run.
She continued saying, "This is my pre-running drink choice. Gentle energy without the shakes is important for a longer run. Love Coffee, but I can't drink more than one cup before running, but the endurance tea gives gentle long-lasting energy!!"
Art of Tea Rose Black Tea is also one of the best sellers. With the perfect 5 stars, Alexis P. found it to be great for lattes. She said, "I wasn't sure I was going to enjoy this tea as the scent is VERY strong floral, solely rose.
Popular Alternatives to Art of Tea
More Customer Reviews
But after I brewed and added sweetener and milk it had a much milder scent and taste that reminded me of rose tea from Bubble Tea shops!"
About Big Sur Tea (Mint Earl Grey Crème), Amanda D said that it was a nice surprise. With a 5 star review, she said, "An art of tea associate recommended this to me because the Brooklyn Blend was no longer available.
I really love this blend. I was worried it would be too similar to traditional Earl Grey but it's not at all. It has a lovely smooth, slightly sweet taste. Great in the morning"!
While Caroline said, I thought the tea sounded good so I took a chance and OMG it is great!! The mint adds a nice touch to the Earl Grey Creme and isn't overpowering. The tea is smooth and flavorful. It will definitely become a regular choice for me."
Sign Up for Art of Tea
Sign up absolutely free of cost. All you have to do is to go to this page on their website and follow the instructions. Sign up & get 10% off your first purchase
Where to Buy Art of Tea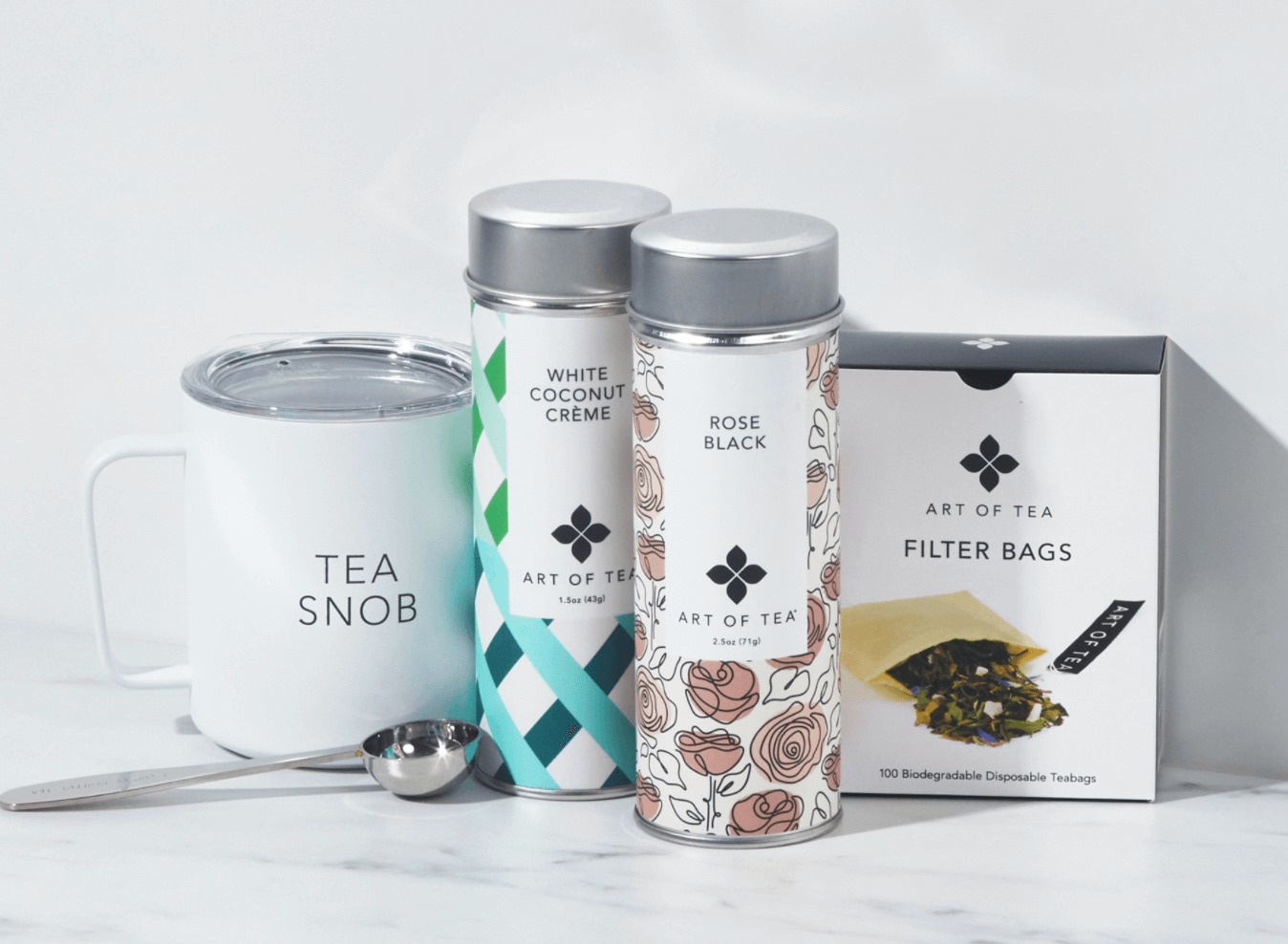 If you are wondering where to buy Art of Tea look no further! You can check out the details on their website.
Art of Tea Shipping and Return Policy
Very unlikely, but if you DO end up being unsatisfied, they do offer store credit (however, it doesn't include the delivery charges) if the product is returned within 30 days.
To learn about the specifics, do reach out to them at http://artoftea.com/contact or 877-268-TEAS.
Art of Tea Promotions & Discounts
They do offer promotions and discounts but they come and go so you might have to keep an active eye out. By joining the LoyalTEA Program, you'll earn points plus more exclusive rewards on your shopping.
They also normally have some deals going on but since they come and go you might have to keep an eye out.
Contact Art of Tea
Their customer service is excellent. You can find more details at https://www.artoftea.com/
Art of Tea Review: Editors Verdict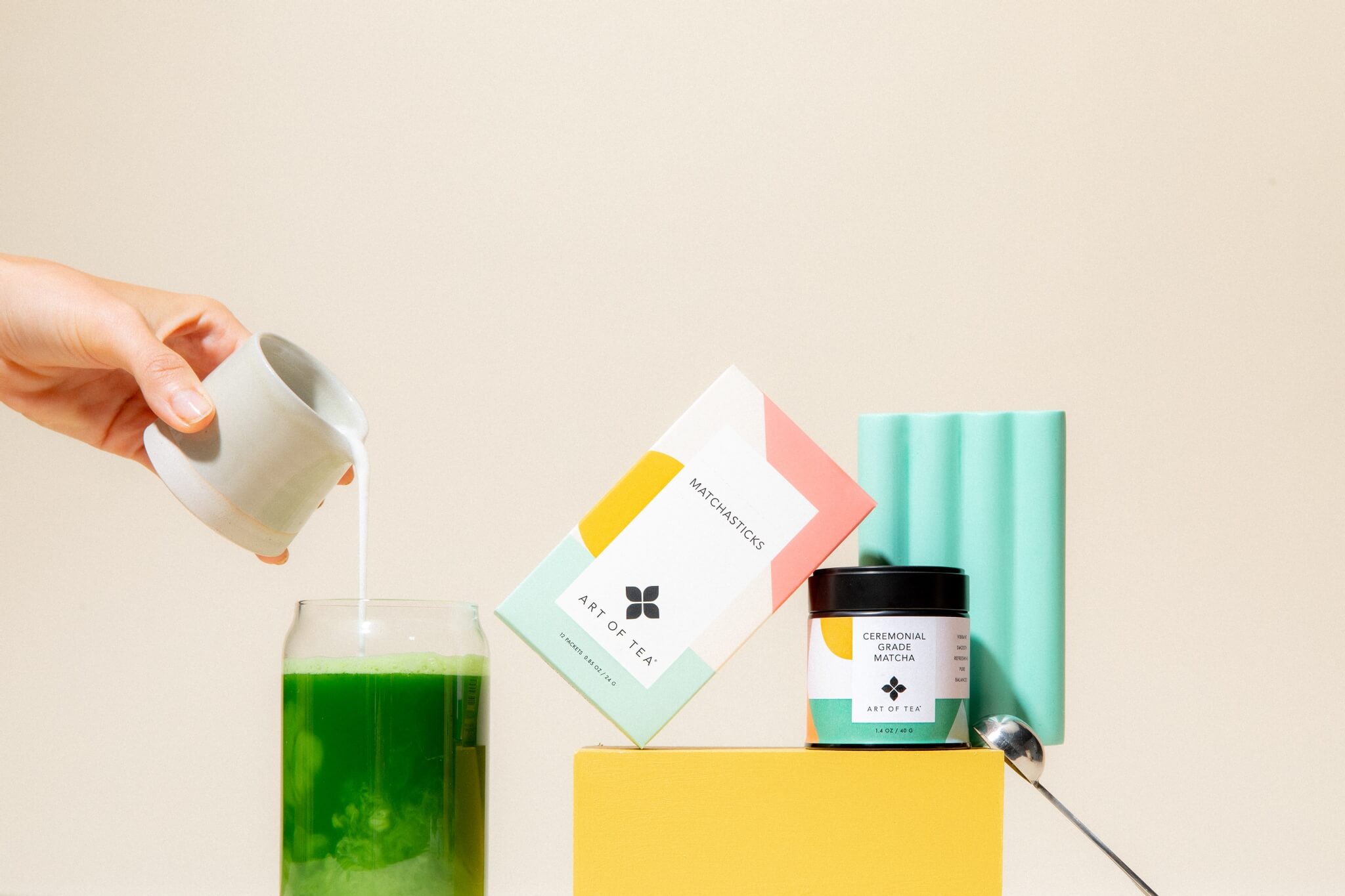 We are duty-bound to provide you with honest reviews. Art of Tea is very transparent about its reviews and customer satisfaction.
Their products aren't only popular among the masses but also make a difference in the lives of many. It is organic, it is eco-friendly and it is loved by the customers.
Still searching for some healthy drink and food brands to enjoy? Consider reading our reviews such as Adagio Teas, Herbaly, Beekeeper's Naturals, and Blue Bottle Coffee.
Art of Tea FAQ
Will green tea help lose weight?
We can't give you a definitive answer because we're not medics or health professionals, although oolong tea once was thought to aid in weight loss.
What is pu-erh tea?
It's a black tea that's been fermented. Pu-erh, with its earthy flavors, can rapidly become a favorite once they've tried it. Pu-erh teas stand the test of time and they can be made from both, the loose-leaf or the puerh cake.
Does white tea have caffeine?
Caffeine most certainly is found in the plant of Camellia sinensis. All tea varieties are derived from this very plant, and so they all contain caffeine.
Any of these teas that have been decaffeinated are processed by a provider or in order to eliminate the caffeine.
Can I make Earl Grey Crème cold?
Yes, you most certainly can, however, the procedure might be a little bit different of course.