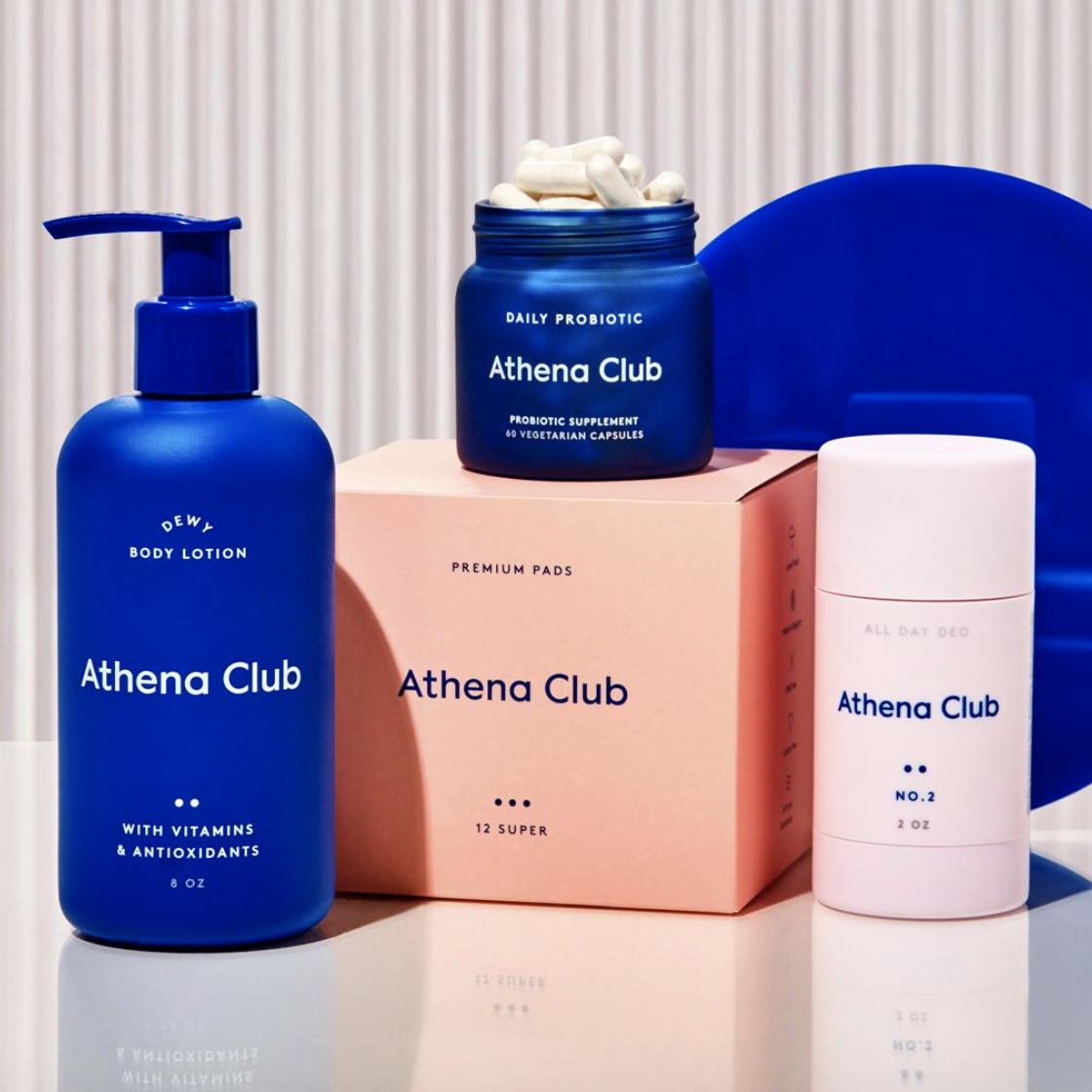 In 2022, the goal is to be mindful, prioritize self, and choose peace over matter and quality over quantity. With the resolution, let's also change some habits, and move towards a happier, healthier life that is sustainable, and filled with only the best. After all, why must we compromise when we deserve the world and so much more. With this Athena Club review, let's also find products that suit the energy we're entering 2022 with so that our choices complement our approach in life. So, let's do it!
About Athena Club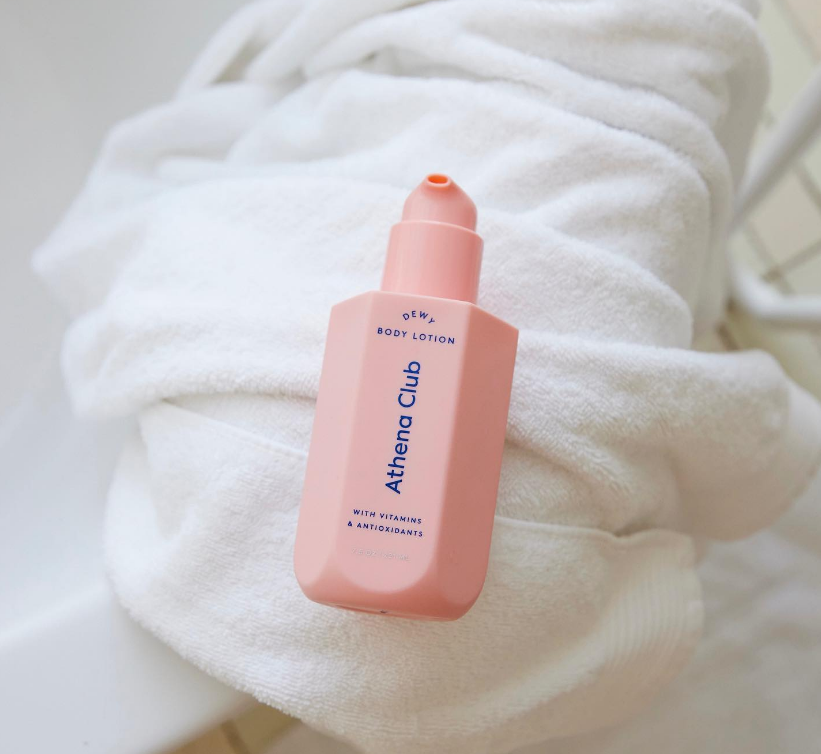 Women know when enough is enough so one day Allie Griswold, Maria Markina, and Charles Desmarais decided that nobody, including them, should settle for subpar, highly-priced, and poor-quality products when it comes to body care and period wellness.
Athena Club hence took birth in 2017 and became their brainchild. The mission was simple: Create all-natural, hygienic, and sustainable self-care products which are not bound by gender, and provide comfort and care to all. Currently, Athena Club has a headquarters in New York, but the production of products is spread all over the country.
The brand offers a variety of self-loving products including deodorant, panty liners, shaving razor kits, candles, and many more. Athena Club's razor kit is currently one of the best in the United States, and their deodorants are enjoyed by men and women both as they keep clothes free from stains, and are all-natural.
Athena Club Overview
In simpler words and a very short while, Athena Club has become America's one of the most sought-after care brands. The credit also goes to their team of medical advisors who are behind the creation of every item.
The products are ethically sourced, thoroughly researched, tried and tested, and free from all additives and harsh chemicals. This, along with the subscription facility that allows customers to create an account and enjoy a hassle-free monthly supply of items, has made Athena Club a brand to look up to.
The owners are also passionate about the well-being of all and have donated over a million products to the underprivileged through reputed organizations that are dedicated to bettering the world, one person at a time.
Pros
It is created using only natural ingredients and each item is chemical-free.
It's locally made in different places and you can check the place of production for each item.
It's a subscription model, meaning you only have to make your Account once and place an order. The company will deliver your monthly supplies at your doorsteps every month.
The delivery is hassle-free and you won't even need to reorder.
For when you're traveling or out-of-town, you can opt for the Skip Period option (details later) without having to cancel your subscription.
They have a variety of body-care must-haves at affordable prices.
Their products are approved by the FDA and also certified by relevant bodies.
The products are unisex and not limited to any gender.
Cons
Since the product is primarily available online, it will be difficult to try it without the process of subscription and order placement.
The prices may not be entirely affordable for some people.
It's only available in the United States.
Some products can only be ordered via monthly subscription.
They do not accept returns which might be a no-go-zone for first-time consumers.
Athena Club Review
Body and period care should be equal, convenient, and available for all! Athena Club was launched with the same commitment. For all of us, the owners came together and created a brand that stands for equality when it comes to hygiene and period care.
With love, commitment, and a sprinkle of care, Athena Club started by becoming a platform to advocate for products that are healthy for the body so that we can collectively adopt and sustain a healthy lifestyle.
It's the owners' commitment to providing the highest quality body care to all and at affordable prices. According to Athena Club reviews, all products are created using environmental-friendly practices, and with consultation from medical advisors so that only the best is offered.
To learn more about Athena Club reviews, and the details of the products, keep reading!
Athena Club Vitamins Daily Multi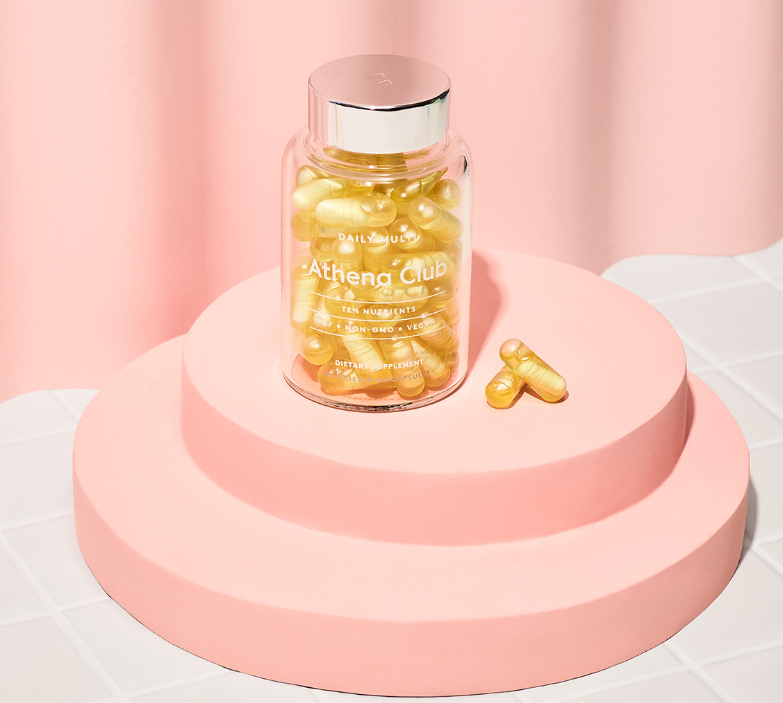 It's health first and everything else later! At Athena Club, the commitment is to give a chance to each one of us to live a healthier, more comfortable, and fuller life. The Athena Club vitamins are made with the same love and care for their customers.
The minty Daily Multi is the perfect daily dose of multivitamin we need to stay happy and active. It's sustainably sourced and made with premium-quality ingredients to build the foundation for your healthier life.
They come patented in duo-capsule so you only have to tap the bottle open and pop two of the goodies each day.
Athena Club Razor Kit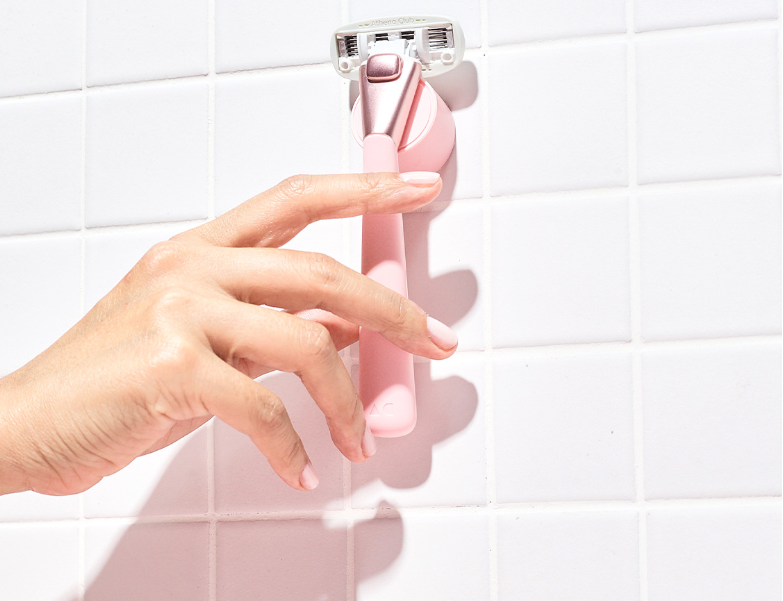 So what about the Athena Club Razor Kit? Well, it'll bend for you for sure, and on some days, even more so than your lover!
At Athena Club, the razor kit is designed and perfected to give you a smooth and painless shaving experience, without any cuts. It's no surprise that most of us shave in a hurry so the Athena razor kit is made with the same consideration.
With Athena Club's razor kit, you can reach the hard-to-reach spots, and shave all parts of your body without having to worry about positions. It's not only for your legs but to give you a complete shaving experience.
With curve-loving technology, it'll move with your skin as you please and give you a luscious, smooth, and silk-like skin within minutes!
The razer kit also has a moisturizing serum that gets activated in water so it's sure to leave you feeling smooth and moisturized.
Athena Shave Foam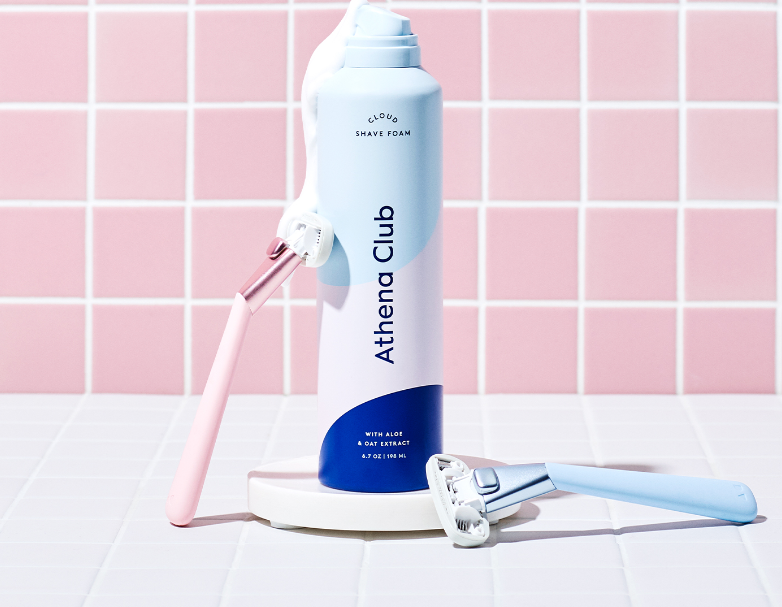 Shave with Athena using their Cloud Shave Foam. It's made using natural ingredients and will leave you feeling luxurious, soft, and sensual.
It's like being on Cloud Nine with scrumptious foam and a more enjoyable shaving experience. Furthermore, it's for anyone and everyone who wants a comfortable shaving experience. It's also designed to moisturize the skin underwater and to leave the skin feeling smooth, and happy with a luscious touch.
Athena shave foam is one of the more loved products and is not bound by gender. Made with love, it's sure to bring home some spa vibes with a natural fragrance that is both gentle and fresh.
Athena Club All Day Deo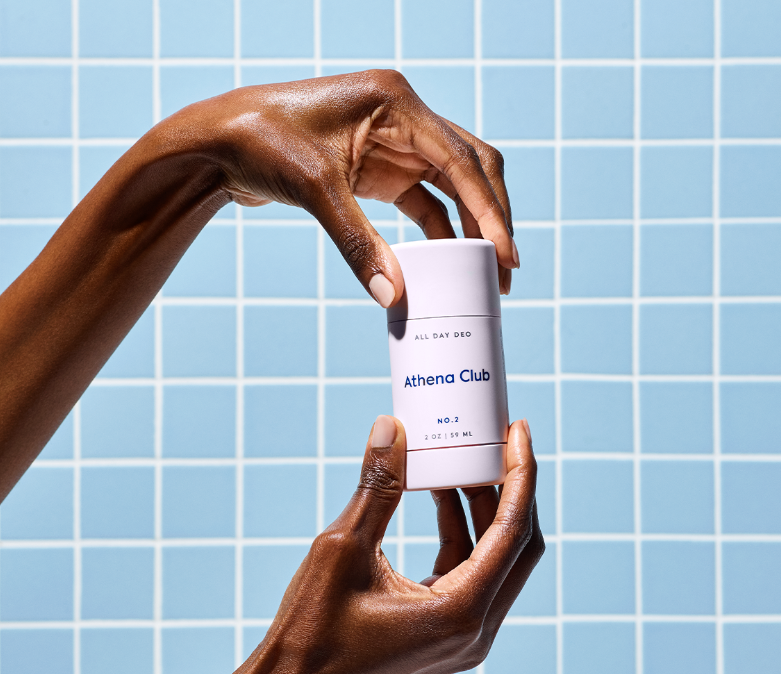 It's a plant-based formula that is aluminum-free and comes in a variety of scents. What more does the heart desire?
Subscribe today and get your hands on their All Day Deo that is designed to keep you smelling fine and sweat-free, that too all day, every day!
Choose from Rose Vanilla, Grapefruit, and Tropical Bergamot for stress-free all-day protection made only from the good stuff and better vibes. The stick formula is designed to dry instantly and leave zero marks on your outfit.
Got a sweat problem and want to go all-natural? With All Day Deo, it's no problem.
Athena Club Premium Liners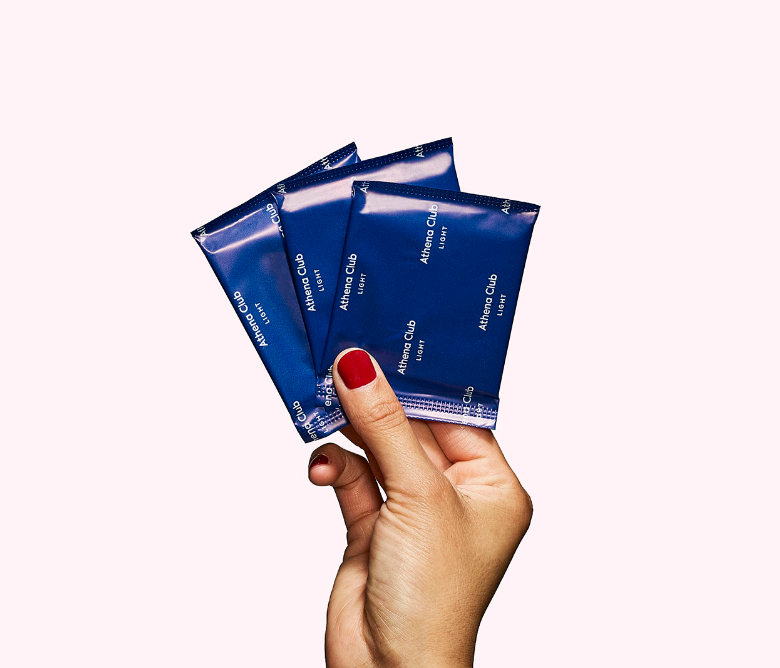 For the lovely women out there, this one's for the added protection we all feel the need for on some days. It's the perfect backup for the last days of your periods, and also something to store in your bags on the go.
Whether your flow is on the lighter side, or you like to add a layer of protection whilst using tampons or menstrual cups, Premium Liners have you covered.
Athena's Premium Liners are comfortable to wear, thin, and absorbent whilst also not taking much space in your bag. Want to know more? It's also GMO-free and perfectly breathable to keep your lady parts active and happy throughout.
When it comes to Premium Liners, it's better safe than spotty!
Athena Club Reviews from Customers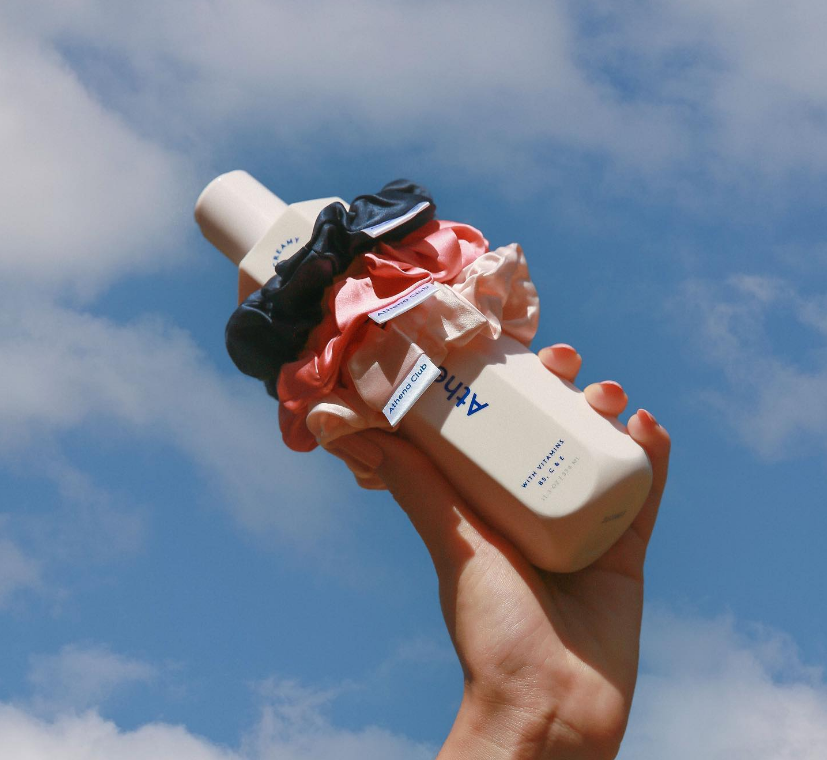 Wondering whether to order from Athena Club or not? Let Athena Club reviews let you guide towards the right decision (hint: ORDER NOW)!
It's a happy moment for the team at Athena when their customers drop their feedback and talk about their experience. When it comes to razors, Vogue verifies that they have the "best women's razors for sensitive skin. It bends to the curves of the body easily making for a silky shave that helps prevent razor burn."
According to Jodi C, a verified customer, "the shaving foam and the razor are a winning team. My skin feels so soft and smooth like silk. The shave foam feels like butter."
And another verified reviewer, Christelle N, also has shown a lot of love and has said, and we quote, she, "switched from my regular store-bought, but these tampons are great! I don't have to remember to pick them up before my periods because they are already in the mail. They work great and have no real leakage. Sometimes I get super heavy period or an extended flow, so I wish they came in packs of 24, but the product itself is great."
Every product at Athena Club, according to the reviews, is appreciated and cherished for its originality, and comfort. Customers also enjoy the subscription facility as it makes the experience hassle-free and convenient.
Become part of the Athena Club community, and share the lovely experiences.
Sign Up for Athena Club
Wish to Sign-up with Athena Club? Go right ahead and get the best discounts possible!
Sign-up today using their quick and easy registration process and get access to all of Athena's goodness. Athena Club's community is extremely rewarding to be a part of.
Where to Buy Athena Club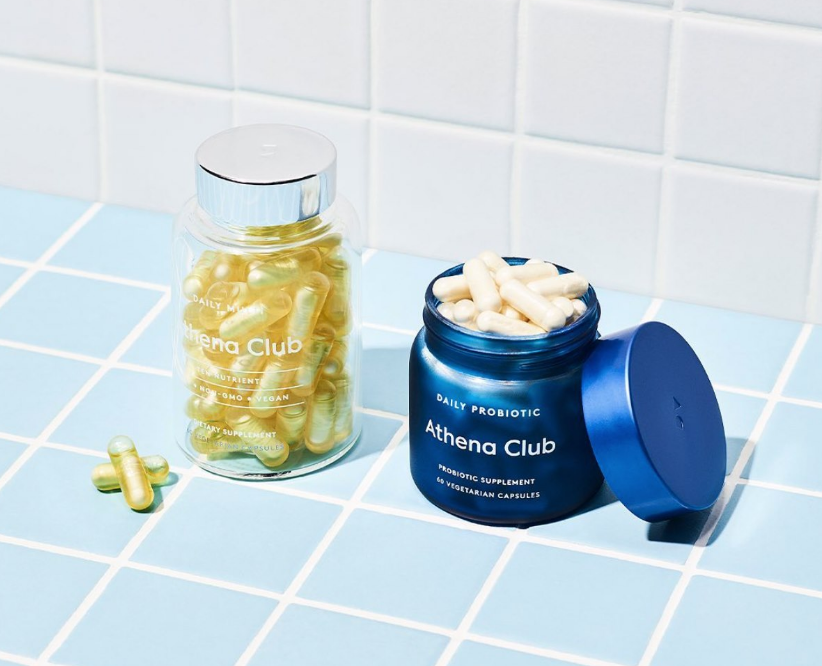 Athena Club products are available for purchase through the website athenaclub.com, and at selective stores including Urban Outfitters and Anthropologie.
Athena Club Shipping and Return Policy
When it comes to 'Shipping', Athena likes to keep it simple and easy for the customers! When you place an order for the first time, the confirmation page will also inform the estimated duration of delivery. They follow a weekly shipment cycle, and orders are shipped out every Tuesday after billing.
The shipping is managed by a third-party carrier and the actual delivery date may differ from the estimated time. If you face any difficulty or delays with delivery, or your product does not reach you as it should, you can write to them at [email protected] and the team will be happy to assist.
Athena Club Return Policy
As for the 'Return Policy, they do not accept the return of items, given the nature of their items' variety. However, you can cancel the subscription at any point before it's renewed for delivery.
You can also opt for skipping months on the product's subscription. Athena Club offers what they like to call a 'Skip Period'. Athena Club's customer service is designed to ensure comfort to all customers and Skip Period is part of the same commitment.
For those customers who'd like a temporary break from purchasing their regular products from Athena Club, they can opt for the Skip Period. During the Skip Period, customers will still receive communication from Athena Club but not the products. You can put your subscriptions on a Skip Period for up to six months and restart simply by logging into your Account and resuming shopping.
You can also cancel your subscription with Athena Club at any time. To know more about how to cancel your Athena Club subscription, simply visit your account and select the relevant option to disable the subscription.
Athena Club Promotions & Discounts
Who doesn't enjoy a good discount deal? It's absolutely amazing when we open our favorite brand's website, or visit the store, and find promo codes to avail. At Athena Club, they like to keep things exciting for their customers too.
Get exclusive access to their deals and promotions, and also to some very special Athena Club discount codes, by signing up for their newsletter or subscribing to us. The subscription will allow them to keep you up-to-date with what's happening at Athena Club on the discount and promotions end and give you the option to avail of their many offers which might otherwise be missed.
So what's the wait for? Hurry and sign-up for their newsletter for your monthly dose of Athena goodness.
Athena Club Customer Service
At the core of Athena Club's work is the satisfaction of its customers. Everyone knows that it's the customer's experience that brings them back to choose them and their products and Athena Club's customer service is committed to being there for you!
You can check out the Terms of Service on their page and their team is also available to clarify any queries you may have about the product. Whatever your questions are, you can write to them at [email protected] and their representative will be with you shortly after.
Athena Club Reviews: Editor's Verdict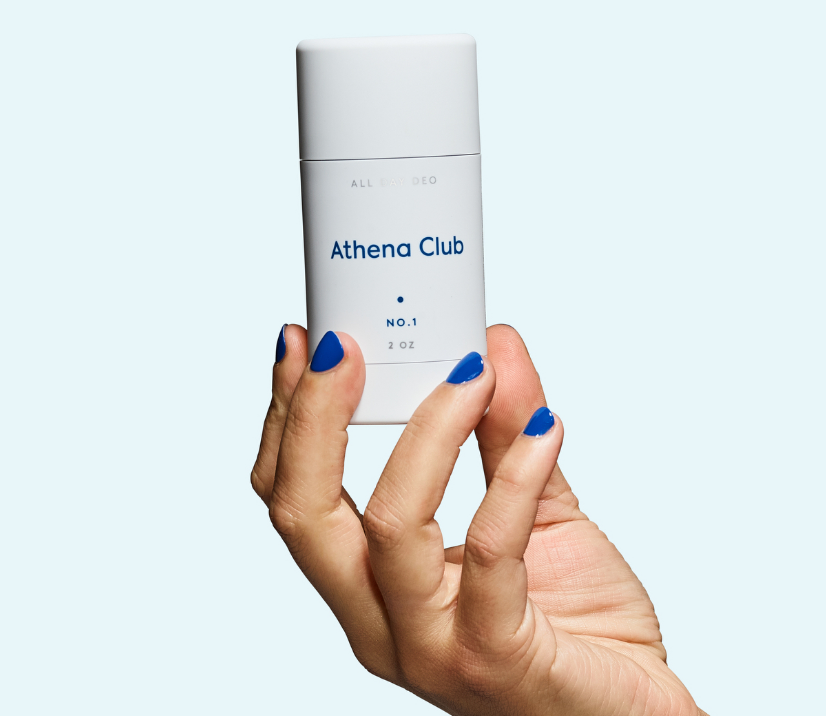 Undoubtedly, Athena Club has a wide and wonderful variety of everyday health and hygiene essentials for all genders. It's not only award-winning but also vetted by professionals in the field so you know they're offering the best of the best!
From their skin-care, period-care, to even the feel-good items (hint: candles), everything is made with love for the customer and also for the environment. Whether you purchase the Athena Club razor kit, Athena Club shave Foam, or consume Athena Club's vitamins, you know they are made with sustainable practices.
The company follows an environmental-friendly approach and also avoids the use of harsh chemicals, additives, and even dyes in their products. This practice makes Athena Club a brand that's FDA compliant and delivers only quality items.
This goes to show the consideration the team at Athena Club is putting into each item and a glance at the view section and Athena Club reviews from their customers reaffirm the same. This is topped with the quality of customer service offered on their platform that makes the purchasing and the delivery process so much easier, and more convenient.
Looking for other environmental-friendly beauty brands? Read our reviews of Bite Beauty Review, Kosas Review, Glow Recipe Review, and The Choosy Chick Review.
Athena Club FAQ
Are Athena Club items tested on animals?
Not at all! As a company they believe in animal rights and do not test their products on animals.
Where are Athena products made?
We have production units set up all over the world and each item is made in a different place. You can check the production place for each item on the product page or the product FAQ section.
We believe in full transparency and Athena Club reviews will reaffirm the same.
Would All Day Deo be effective for a man?
Yes! The All-Day Deo is for everyone including men.
Can men use Athena Shave Foam for their faces?
Absolutely! The Athena Shave Foam is safe to be used anywhere you shave.