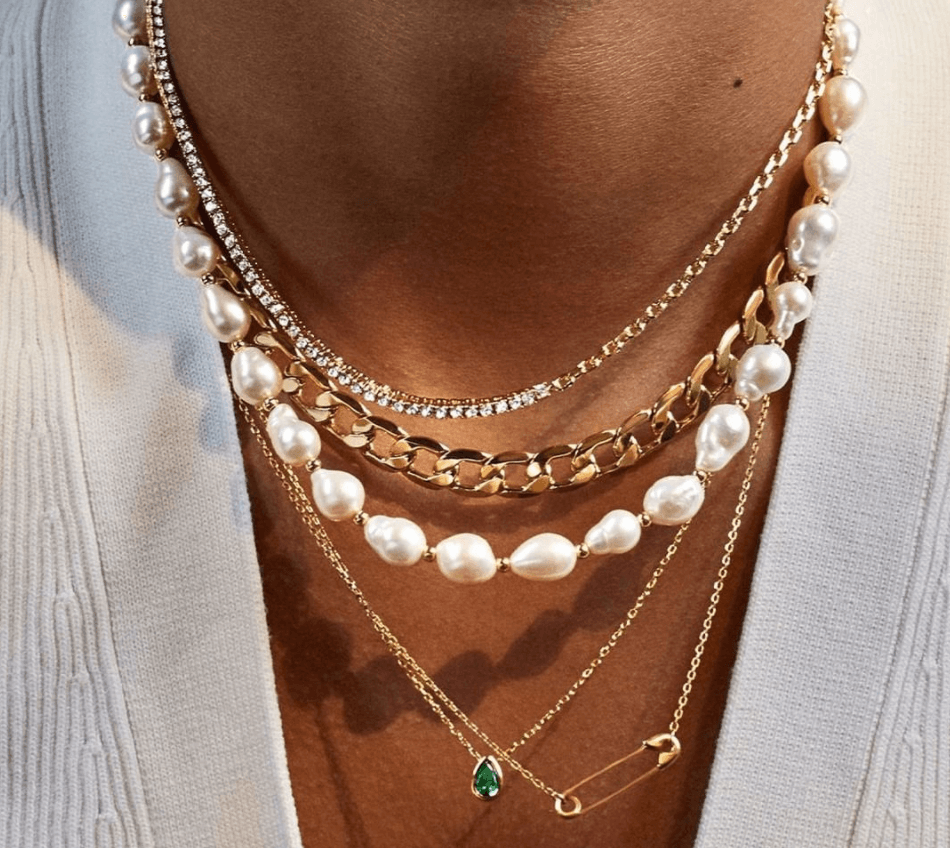 Since the steady increase in online fashion boutiques, jewelry brands have joined the game. BaubleBar is an online jewelry brand that offers discounts and exclusive deals on trendy statement necklaces, earrings, bracelets, or rings. It caters to women who prefer to spend less on cheap but chic custom jewelry and accessories. We shall take a deep look into Bauble bar and their product to see if they're worth your money. We'll also check BaubleBar reviews from real customers and others to see if they can actually give you what you need.
Keep reading to find more about BaubleBar jewelry and what sets them apart from other fine jewelry brands. 
About BaubleBar Jewelry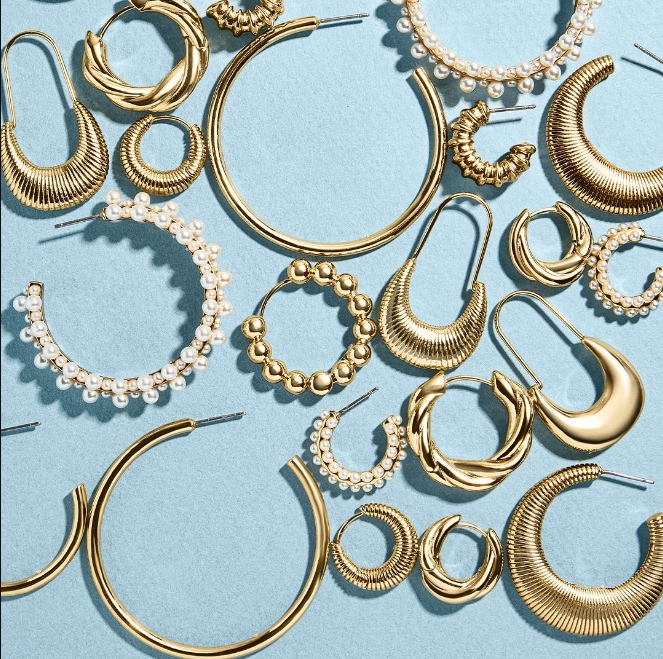 BaubleBar is a jewelry design brand that was founded in 2011 with the vision of creating accessories and pieces that will be a delight to the wearer.
They pride themselves in unique and cheerful designs from the brand's website, from fine jewelry to hair and tech accessories. They also have home décor pieces and other assortments.
BaubleBar has partnered with different major famous brands such as Disney, the NBA, the NFL to create outstanding accessories for any occasion. It caters to diverse groups and has inclusive pieces with signature style and "BaubleBar wink."
BaubleBar jewelry features various styles and sizes to fit different aesthetics.
BaubleBar headquarters is in New York City, and it is headed by co-owners Amy Jain and Daniella Yachobovsky. Their objective is to provide affordable and original fashion jewelry quickly and efficiently.
The brand has a significant following on Instagram, TikTok, and Facebook, and they interact freely with customers on social media platforms. The brand was also featured in Forbes, Glossy, Cosmopolitan, NY Post, and many more.
The company is split into three groups; BaubleBar, Sugarfix by BaubleBar, and Powered by BaubleBar. Over the years, BaubleBar has grown into a major establishment and has expanded from a two-person body to over 200 employees.
It has competed with similar businesses, and Baublebar jewelry is a favorite for many online shoppers.
Pros
Cheap and affordable fashion jewelry
A diverse selection of trendy fashion accessories in different categories

Free US shipping

on orders above $50

Positive reviews from customers who got their products

Free Returns
Regular sales, discounts, and promotions across several sites.
Cons
High international shipping rates
Cheap quality products and terrible customer service

Many bad customer ratings

Some customers didn't get their orders

Inactive tracking ID
BaubleBar Jewelry Review
BaubleBar offers a variety of options for statement necklaces, rings, bracelets, and other types of fashion jewelry. They provide trendy and unique custom pieces that are at budget-friendly prices.
The problem with many online fashion jewelry brands is that the pieces don't last long since they're cheaply made.
On the other hand, BaubleBar offers low-priced custom jewelry with high-quality value. They look just like the more expensive pieces, but they're incredibly cheap, and you can wear them for multiple occasions.
BaubleBar also offer basic designs, but you can incorporate your style into any of BaubleBar's pieces.
They have a massive collection of jewelry items for all kinds of occasions. You'll always find something to wear, from minimal pieces to statement designs. However, for the purpose of this BaubleBar jewelry review, we shall examine some of the brand's bestseller items.  
Baublebar Earrings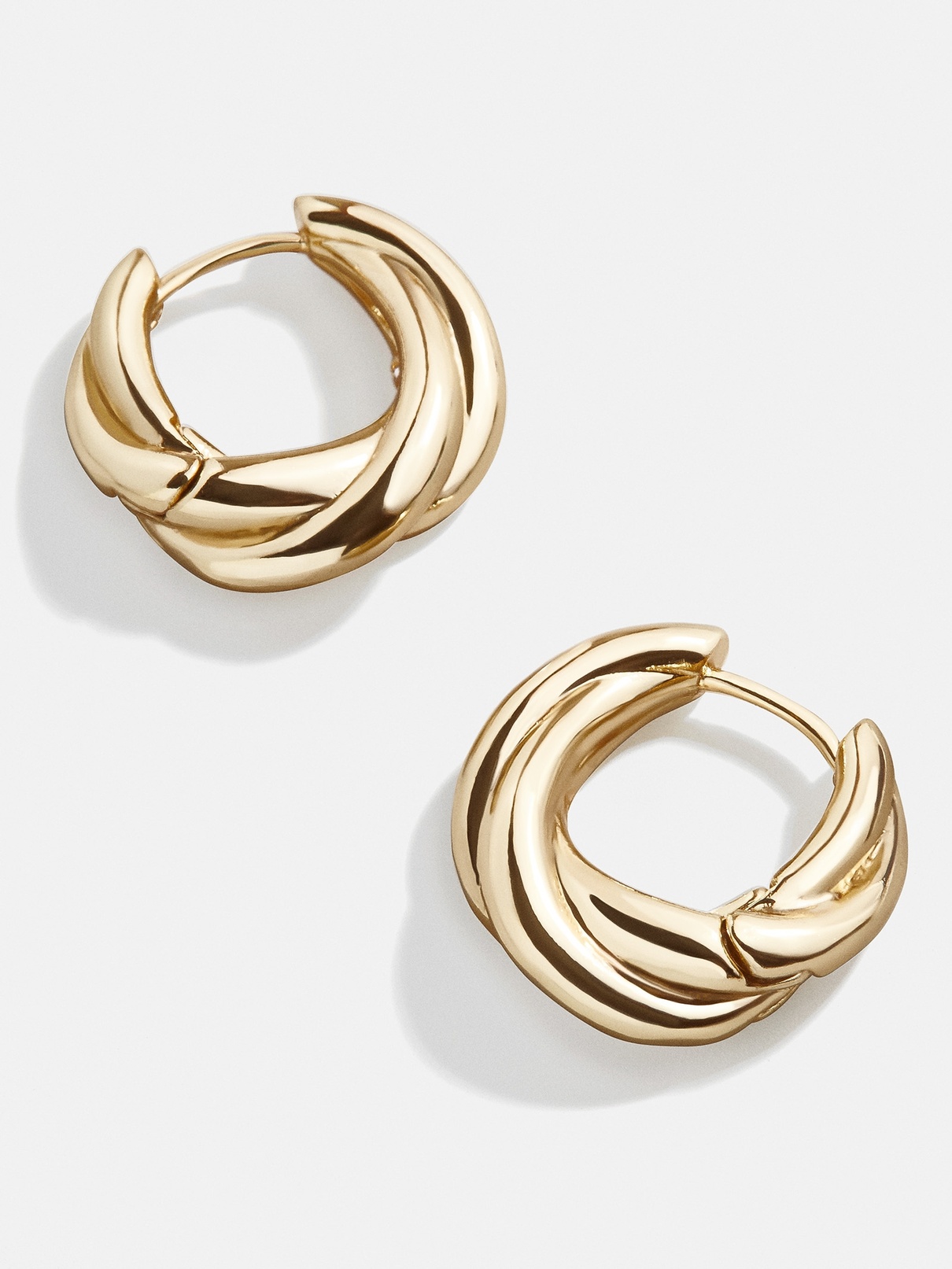 You'll find a limitless collection of BaubleBar earrings in different designs, from whimsical and cheerful styles to elegant and straightforward. If you are looking for an earring that offers you a perfect day-to-night transition, then you can BaubleBar tassel earrings.
The Pinata Tassel earrings comprise lightweight glass beads, and they're made from hypoallergenic materials.
It weighs around 0.45oz which is not too heavy for the ears, while the length and width measure 3.25 and 0.48, respectively. It comes in black and white color options at a cost price of $36.
The piñata tassel earrings will blend into your workdays and your night outings. But, if you're going for a more classic and elegant look, you can try Teagan earrings for $42.
Another popular item in the brand's earring collection is their Gummy earring set. It is a stud earring that is shaped exactly like a gummy bear. The set features 3 pairs of cute gummy earrings, in Red, Pink and Yellow colors.
They're super lightweight, which allows for easy wear all day long. 
The gummy earrings are also built with Epoxy, Brass casting, shiny Gold plating, and titanium posts. As a result, they're hypoallergenic and sensitive skin-friendly. You can get this gummy earring set from BaubleBar for $42. 
BaubleBar Rings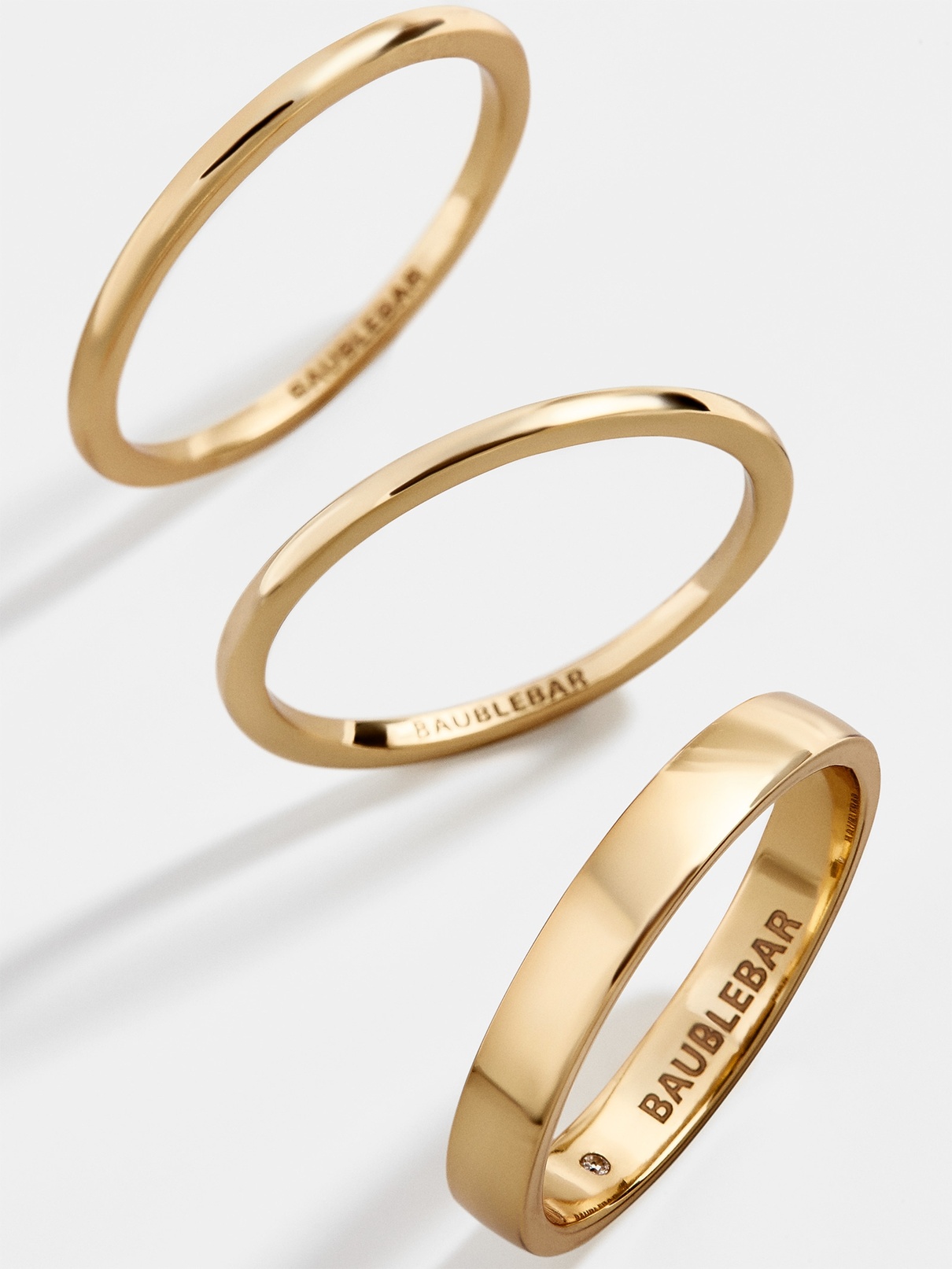 You can shop from the BaubleBar rings category to get multiple ring items in different designs. They also range from single pieces to ring sets if you stack your rings. The Quintet 18k Gold set is valued at $250 but sold for $88.
The set consists of five rings that you can wear individually or in pairs to fit your style.
It is an original handcrafted piece made with 18k gold and sterling silver. It is hypoallergenic and does not contain any nickel or lead substance.
The ring set comes in multiple size options to ensure a secure fit, and it comes in a protective sleek black pouch. You can also follow the package instructions for ring care to ensure a more extended wear period.
The Info 18k gold ring is another option if you like single wearable pieces at $62. It can also be worn as a stacking band, and it pairs well with most designs.
The Infisso ring features a complete ring of cubic zirconia crystals in an 18k gold vermeil bezels casing. It offers a very classy yet minimal look, and it is perfect if you want to add some sparkle to your collection.
BaubleBar Bracelet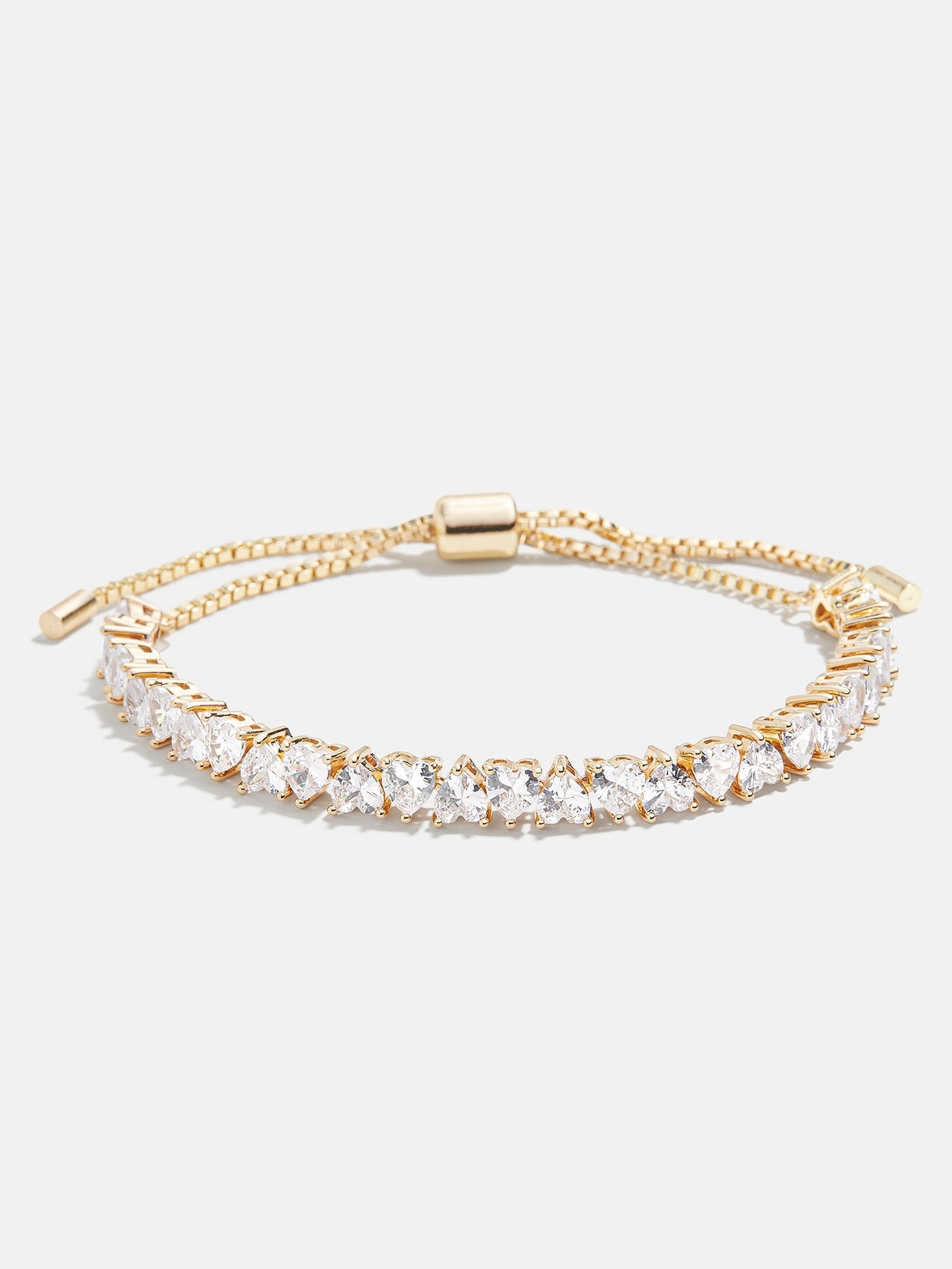 Like the other categories, BaubleBar has a wide selection of bracelets and hand bands to fit different style preferences. From busy and whimsical, heavy and elegant to pretty and delicate designs, you'll indeed find something that suits your style.
One of the bestseller items is the BaubleBar Nameplate bracelet.
The Nameplate bracelet is a perfect match to the nameplate necklaces, but you can wear it by itself. The style concept has existed since the '70s, and it creates unique pieces just for you.
You can customize your order by spelling out your name, a nickname, or a phrase. You can also try other ideas but keep in mind that BaubleBar offers a maximum of 8 letters.
The two different chains available for this design include the 14k Gold Vermeil Paperclip chain, which costs an extra $20. And a baguette gem chain that looks like an arrangement of multi-colored glass rectangles.
The nameplate bracelet is made with 14k gold plated sterling silver and gold plated brass. It is also hypoallergenic and costs $58.
Another bestseller custom-made Baublebar bracelet is the gold braid cuff. It has a simple design that opens on one end to enable individual adjustment.
It incorporates a sleek and feminine style, with crystal accents adding a sparkling embellishment. The Gold braid cuff is created with 14K gold plated metal and 6.2″ length. 
BaubleBar Initial Necklace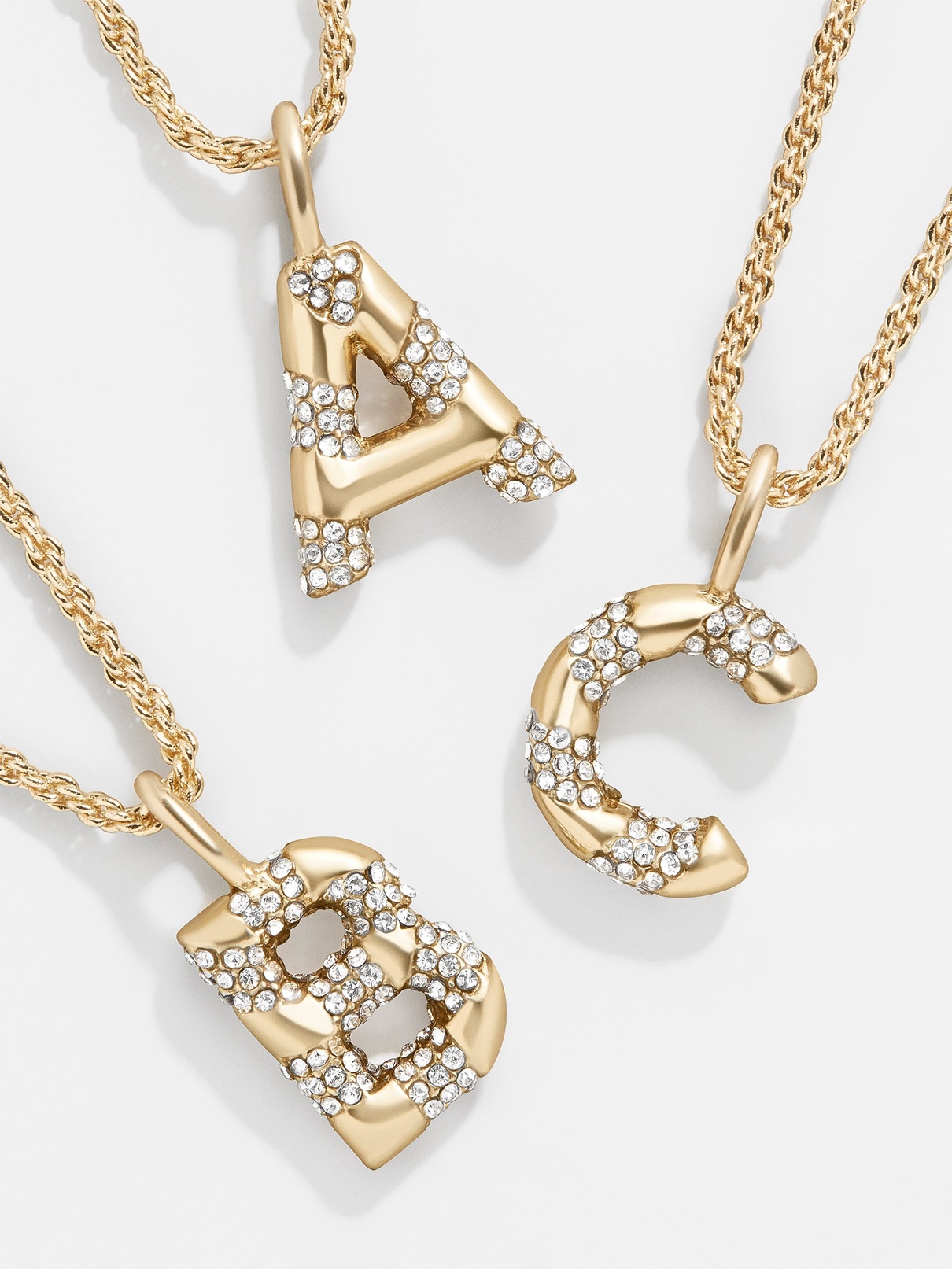 BaubleBar's initial necklace is very similar to the nameplate necklace as they're both custom pieces that you can personalize. There are different designs and forms of the initial necklace from which you can choose.
The necklaces usually feature 1 to 3 characters, and the trend is usually limited to one alphabet per pendant.
The Fiona necklace is one of the initial bestseller necklaces that BaubleBar offers at $44. It is a gold letter pendant featuring a textured initial joined to a Figaro chain.
The chain is made with gold-plated brass and incorporates a lobster clasp closure. The pendant is 20″ long with a 9″. 3″ extender, which is hypoallergenic.
You can also try the Diamond initial necklace if you're looking for a more glamorous and heavy design. It is a luxe piece embellished with petite diamonds to create a sparkly effect.
This type of pendant you wear if you want to glam up your outfit. It comes in gold and silver options, and you can layer on with other pieces to achieve a more dramatic look.
BaubleBar offers 22 letters of the alphabet from which you can select any letter for your initial. The necklace is made with diamonds 14k gold vermeil, featuring a springform clasp.
It comes in a small protective luxe pouch with a care guide to ensure the necklace doesn't wear out. It has a higher price point than the Fiona necklace at $148.   
BaubleBar Disney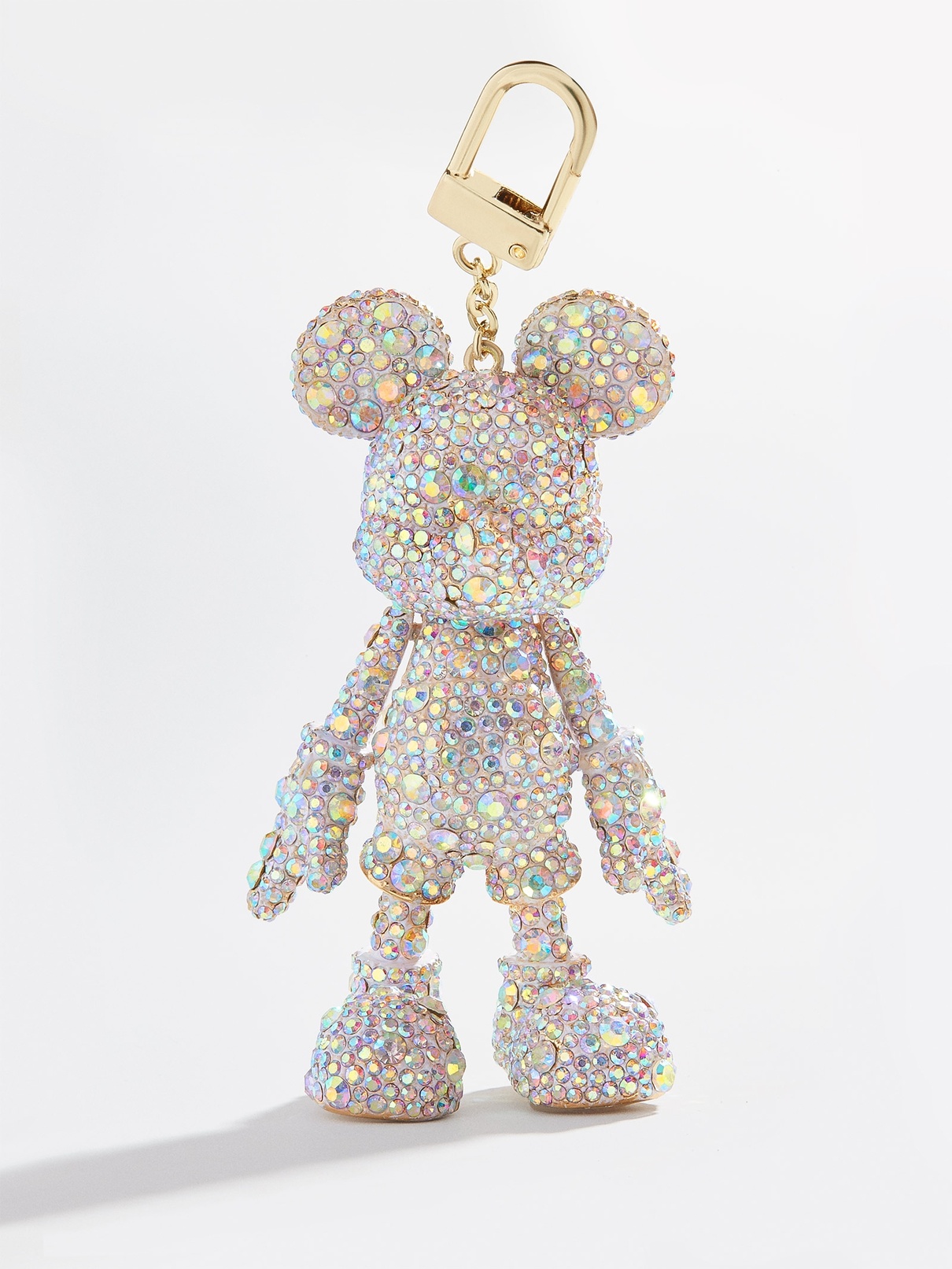 BaubleBar released Disney-themed accessories in bracelets, necklaces, keychains, and other accessories following its collaboration with Disney.
The designs often feature popular Disney characters that bring back memories from your childhood. For instance, BaubleBar Minnie ears and Micky Mouse designs are very common.
They also offer Disney princess themes such as Laughing Jasmine Disney earrings, Ariel Disney Earrings, Tiana Disney earrings, and Belle statement earrings. They cost about $46 to $48, and they come in various styles and designs.
BaubleBar also offers custom Disney-themed blankets that feature either Mickey mouse or Minnie mouse at $88. 
BaubleBar Headphones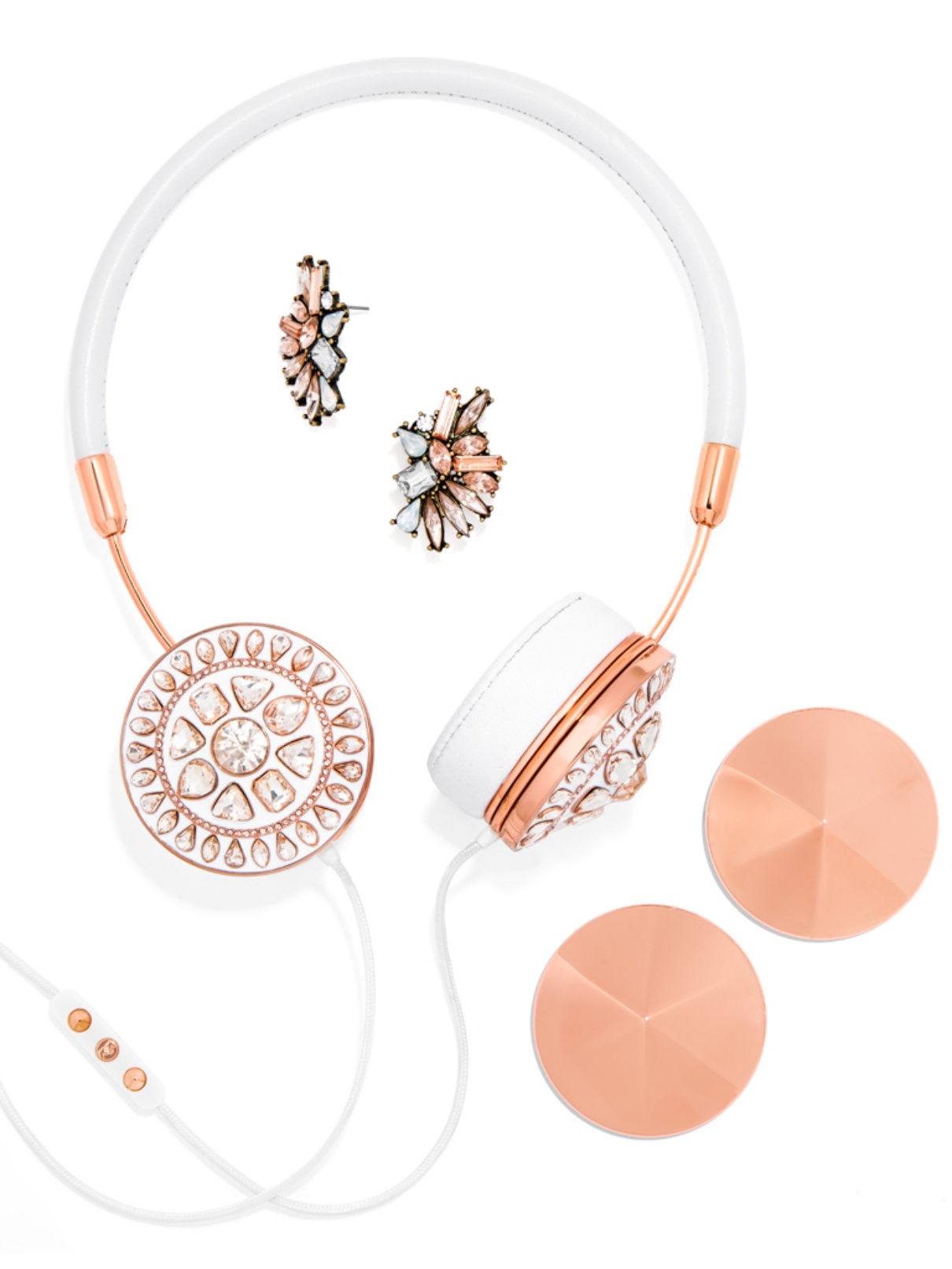 The brand has an idea to embellish every accessory to give it a personalized feel. BaubleBar, in partnership with FRIENDS offers embellished headphones with interchangeable caps.
You can swap out the jeweled caps for the signature FRIENDS design on days when you want a minimal look. The embellished BaubleBar headphones offer a more dramatic look for your pleasure.
In addition, The FRIENDS X BAUBLEBAR HELIOS LAYLA HEADPHONES SET features 1 pair of headphones, a pair of earrings, and 2 pairs of caps.
They are made from genuine quality leather; it also has a three-button volume mic with phone control, a fabric-covered cord, and a pair of headphones. You'll also get a zippered pouch for storage.
BaubleBar Masks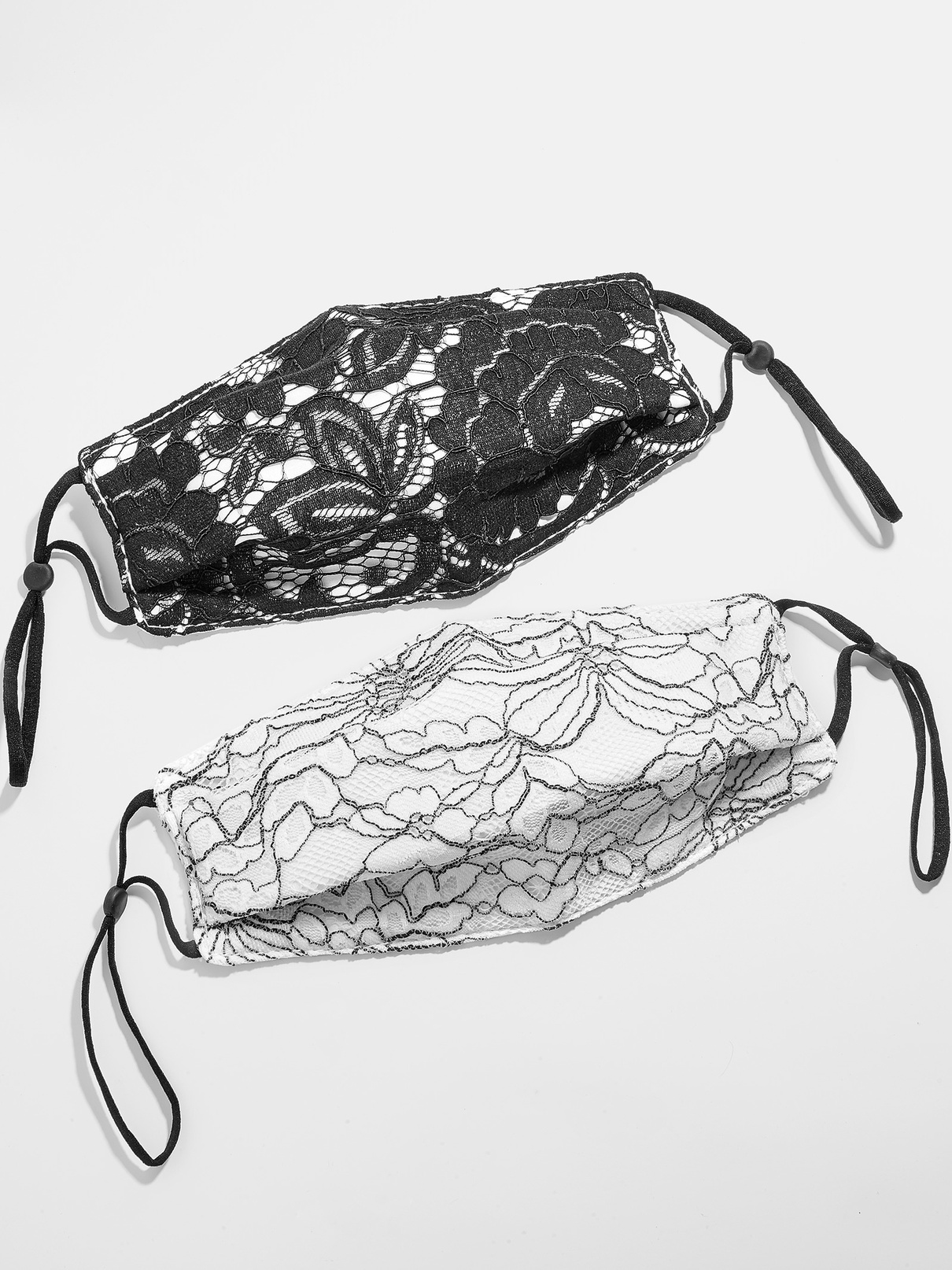 If you're shopping for stylish, non-medical face masks, you may look through the BaubleBar masks collection. They design reusable face masks that are soft and breathable with adjustable ear loops.
The masks are built to fit adults and young adults. They come in nine different color options, and BaubleBar is currently selling the masks for a discount price of $8. 
BaubleBar Reviews from Customers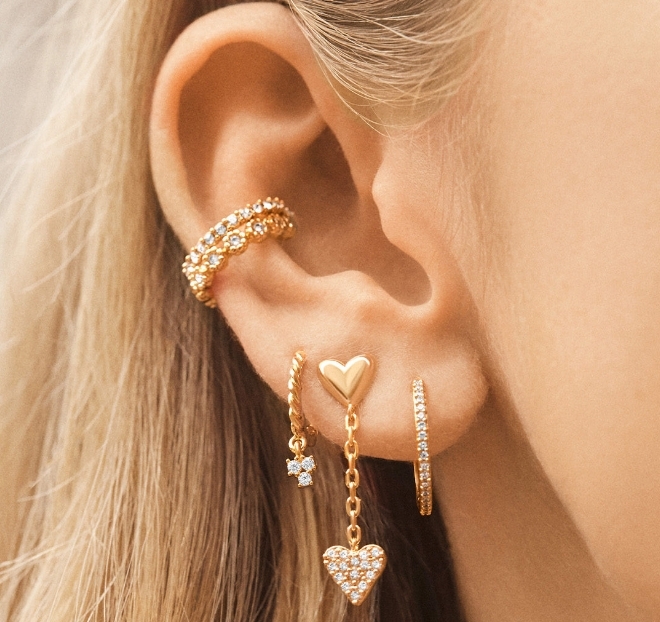 After our BaubleBar product review above, you must wonder if our products are of good quality. To answer the big question on whether BaubleBar is a good purchase, we looked at what their customers have to say.
A 2020 Business Insider report stated that BaubleBar has an "unmatched selection of affordable, trendy jewelry."
BaubleBar has extensive reviews on several independent review sites such as Trustpilot, SiteJabber, and many others. On Influenster, Baublebar has 272 reviews with an average customer rating of 4.4/5 stars.
Popular Alternatives to BaubleBar
Customers also comment that the brand offers "current styles" and "reasonable prices." It has mostly positive comments, even from customers who were initially skeptical.
There are also negative comments from customers who claim that they paid but never received their orders. Many reviewers also stated that they couldn't reach the customer service despite many attempts.
One customer also stated that he got a fake tracking number for his order, and he didn't receive any packages. 
The reviews on Trustpilot and Sitejabber also reflect that many customers are not satisfied with BaubleBar's products and services.
Sitejabber has a total of 99 reviews with a low rating of 2.06/5 stars, and Trustpilot has 91 Baublebar customer reviews with a lower rating of 1.7/5 stars. Customers also had complaints that the brand offers cheap and overpriced products.
Sign Up for BaubleBar
You can sign up with your email to receive newsletters and updates on deals and bonuses from Baublebar fashion jewelry.
Where to Buy BaubleBar Jewelry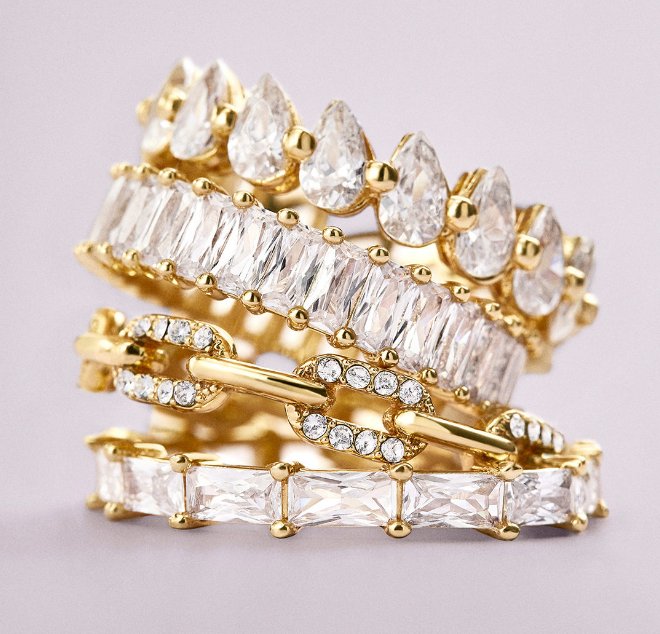 You can buy BaubleBar accessories and jewelry directly from the brand's website. You can also shop for their products on their partner retail outlets like Amazon, Revolve, Nordstrom, etc. Check the store locator on the website to find BaubleBar locations near you. 
BaubleBar Shipping and Return Policy
The company offers free shipping for US orders above $50 with the benefit of free returns. They also have international shipping on a DDP basis to specific countries.
They ship to Australia, Canada, France, Saudi Arabia, China, the United Kingdom, Hong Kong, Germany, UAE, and Singapore. You can also find out the shipping cost at checkout.
If you're not satisfied with your package, BaubleBar accepts returns not exceeding 45 days after receiving the package. It also comes with the condition that the package must come with the original invoice and the original packaging.
If you qualify for a return, you'll get a prepaid USPS return label for the package.
BaubleBar Promotions and Discounts
BaubleBar is very generous with rewards and promotions with an extensive sales section that offers up to 80% discounts. Currently, time-limited promotions are running on the website for some products.
For instance, you can use the code 'PISA20' to get 20% off 2+ Pisa Bracelets. 
The BaubleBar discount code for 15% off 2+ custom BBxOMC phone cases is 'CUSTOM15.' If you use the code 'RING15', you'll get 15% off 2+ Cubic Zirconia rings. They also offer free shipping and returns for orders above $50. 
Contact BaubleBar
If you want to make more inquiries outside this BaubleBar review, you can contact customer care via mail at [email protected]. Their service is available from Monday to Friday between 9 am to 6 pm (EST).
They do not have any phone contacts, but they state that they respond to all emails within 4 business hours.
BaubleBar Reviews: Editors Verdict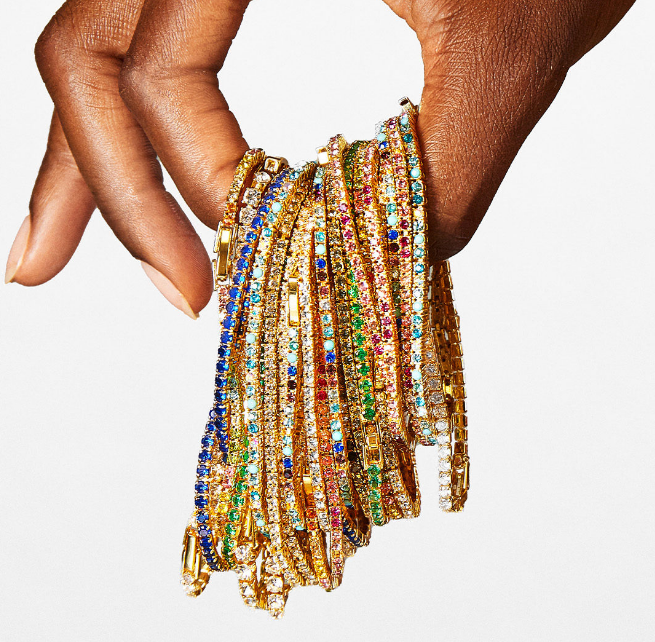 Based on our extensive research and the overall BaubleBar reviews, we give the brand a total of 3.5/5 stars. BaubleBar offers unique and standout statement accessories such as necklaces and earrings.
Apart from jewelry, they provide home décor phone cases, etc. They make affordable yet trendy products that customers can afford.
If you're looking for beautiful pieces that will last for a good period without breaking the bank, then you can try BaubleBar. They offer a wide range of designs, from minimalist to heavy statement products to fit different aesthetics.
So there are a lot of styles from which you can choose with different color options. 
However, you shouldn't expect too much quality from their jewelry since they use cheap materials to create affordable pieces. They offer fast fashion, and their products often wear out quickly with a short wear period.
So if you're looking for high-quality, trendy pieces, then you may consider other brands.
Still on the search for popular accessories brands? Make sure to take a look at our accessories reviews of Angara, Aurate New York, Kwiat, and Rebag.
BaubleBar FAQ
Where is the BaubleBar Located?
BaubleBar's headquarters is in New York, United States. However, they have shops and outlets in locations all over the US.
What is BaubleBar Jewelry Made of?
BaubleBar jewelry pieces are often made with 14k gold brass, cubic zirconia, and gold vermeil. They also have some pieces made with gold and sterling silver.
Are BaubleBar products hypoallergenic and nickel-free?
BaubleBar markets its products as hypoallergenic. They claim to offer certified nickel-free, lead-free, cadmium-free, and phthalates-free products.
Is BaubleBar Face masks FDA cleared or approved?
No, BaubleBar face masks are not cleared or approved by FDA. However, the FDA has authorized it under a EUA for safe use to help prevent the spread of infection during the Covid-19 pandemic. However, it cannot be used in place of medical masks, which are more effective.