If you have any interest in green, organic, ethical, non-toxic beauty, chances are you've already heard of Beauty Heroes. This natural skincare and cosmetics store has been making waves in the beauty industry since 2014 and is well-renowned for hosting a collection of the best natural skincare brands anywhere.
Marketed as a brand that "defines healthy beauty" by offering "beauty, lifestyle, and wellness that's good for people and planet," this company has certainly caught our interest. And when we spotted the Beauty Heroes subscription service contains full-size products from the top natural skincare brands, we knew we had to learn more.
In our Beauty Heroes review, we'll be looking at some of the top-selling features of this innovative brand. We'll dive into the Hero Boxes subscription service, look at some of the best-selling products in the Hero store, and check out some real-life Beauty Heroes reviews to find out whether this company is worth all the fuss.
About Beauty Heroes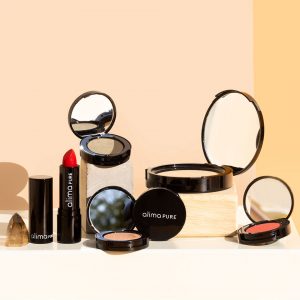 Beauty Heroes was founded by Jeannie Jarnot in 2014. Before starting the company, Jeannie was a spa director for 15 years and always made "healthy beauty" (a term she prefers over "clean beauty" or "green beauty") a priority. The company is committed to sourcing the best (predominantly) organic skincare, haircare, body care, and cosmetics products that are not only good for our bodies but healthy for the planet, too.
Beauty Heroes is known for its high standards when sourcing the best beauty products and top natural skincare brands to feature in its online and IRL stores. The company promises to go beyond "non-toxic" to help you find the "healthiest, most luxurious beauty that's good for you and good for the planet… one Hero product at a time."
In the interest of transparency, Beauty Heroes even lets you download a free Pocket Guide to healthy vs toxic ingredients that you will/won't find in its products.
In addition to Beauty Heroes' own line of products, you'll also find some of the best natural skincare brands on the website. These brands have been carefully vetted to ensure you're only getting "the highest quality, mostly natural, organic, biodynamic, and wild-harvested ingredients… ethically sourced by companies who are about your health and the health of the planet."
And if the brand's commitment to ethical, sustainable, healthy skincare piques your interest but you're not sure where to start, Hero Boxes provides an exciting opportunity to try new brands and products that you might not have come across before. This monthly subscription service promises to send you one full-size "Hero" product along with at least one "sidekick" per month, with Box values of $100+.
Pros
Beauty Heroes has been featured in best-selling publications including Forbes, Elle, Popsugar, Nylon, and more.
The brand won Marie Claire's "Best Beauty Subscription Boxes of 2019" and Harper's Bazaar's "12 Best Makeup Subscription Boxes".
Huge range of skincare, cosmetics, and personal care products from ethical companies.
Incredibly stringent vetting processes ensure only the best products/brands are featured.
The subscription boxes are an excellent way to try out new brands/products, and customers always receive at least one full-size product in every box.
Subscribers will receive 15% off all store purchases, plus there are plenty of other ways to find Beauty Heroes discount codes and vouchers.
International shipping and free shipping options available.
Plenty of information about the vetting process, ingredients, etc. for full transparency at every step.
Informative and interesting blog.
Shop IRL and enjoy premium beauty treatments in the Beauty Heroes Novato store.
Cons
Very limited returns policy with no returns on international orders or Discovery boxes.
Not all products are vegan-friendly.
You can't skip a month when you sign up for the subscription Discovery box service, and you must pay up-front for the period you select.
Only a very small number of brand/product reviews are available.
Beauty Heroes Discovery Boxes Review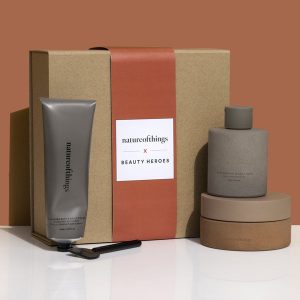 The Beauty Heroes subscription service is a big part of what put this brand on the beauty map. Customers have the option to sign up for a monthly, 3-month, 6-month, or yearly subscription, and they'll receive a Discovery Box delivered to their door every month.
Subscriptions cost a maximum of $58.95 (monthly subscription), and every box promises to contain at least $100 worth of products. Each month, a new brand will be featured, and users can rest assured that they will receive different products in every shipment… Meaning you won't be drowning in cleanser after a few months, for example!
What's more, members of the Discovery club will receive the full VIP treatment, with 15% off the entire Beauty Store. This means you're not stuck with what's in the box and can experiment with the brands and products you love the most (or stock up on your favorite Discoveries)!
Beauty Heroes Products Review
Now we've learned a little about the Beauty Heroes brand, priorities, and subscription service, let's take a closer look at some of the products you'll find in the collection.
After all, it's one thing for a brand to be "ethical," and another thing entirely for the products to be worth the hype. And in our Beauty Heroes review, this is something we're particularly interested in uncovering.
Radiant Fox Rainbow Mask Set Review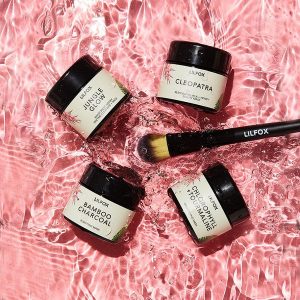 LILFOX was founded by Alexis Rose, who was "drawn to the mystical world of plant alchemy" from a young age. The brand is marketed as "a playful, soulful line of aromatic beauty… to enchant the  senses."
LILFOX's Radiant Fox Rainbow Mask Set maintains this ethos with four "beautiful skin essentials" that "keep skin happy and looking its best." Each mask contains proven, natural ingredients to clear impurities, refresh the skin, calm, soothe, and moisturize "as a treat for skin."
One of the things we love most about this set is that it comes with a vegan, cruelty-free Taklon Bristle Mask brush for smooth and effortless application.
AYUNA The Facial Review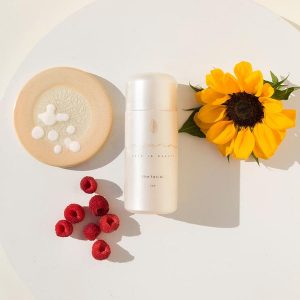 AYUNA was founded by "seasoned beauty professionals with a passion for innovation", Isabel Ramos and Begoña San Juan. The brand delivers essential skincare products that "introduce a whole new dimension… based on topical fasting and well-aging… with a slow and intentional approach."
The Facial is one of the newest additions to the AYUNA brand. It's an "innovative and texturizing skincare treatment" that helps promote healthy skin turnover and renewal. The gentle exfoliator comes in two distinct formulas – low and high – to suit any skin type and help everyone obtain a softer, smoother, and more even look and feel "from chest to forehead."
AYUNA The Facial was featured as a Hero Product when we wrote our Beauty Heroes review, which means it has been hand-picked by Jeannie (Beauty Heroes' founder) as one of her favorite top-selling products.
The Facial currently only has two reviews on the Beauty Heroes website. However, these are both 5-stars, with one reviewer calling it "a GAME CHANGER." This reviewer also noted that, although the product seems pricy, it does contain 6.8fl oz of the exfoliator, while competing products often contain just 1fl oz.
Blüh Alchemy Botanic-Retinol Review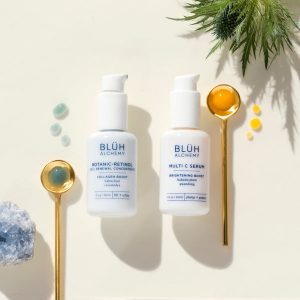 Blüh Alchemy is a fantastic, experimental skincare brand that utilizes "dozens of rare botanicals" to protect the skin from premature aging, environmental damage, and oxidative stress." The founder, Becky Blüh works closely with top natural chemists and has studied cosmetic chemistry herself to develop innovative, botanical-based products that offer proven results.
The brand's Botanic-Retinol concentrate is a plant-based product that's been clinically proven to boost the feeling of collagen production and keeps skin looking firmer, smoother, and more even. With no chemicals or nasty products, this is a side-effect-free concentrate. It features "over 15 of the world's most innovative ingredients," including "superpower ingredients" such as aloe, cacay, emu apple, flame tree, jasmine, Resurrection Plant, tamarind, and Tasmanian kelp.
Blüh Alchemy's Botanic-Retinol concentrate is currently rated 4.5-stars across 11 reviews. One review that caught our eye mentioned Blüh Alchemy's products "really work, with subtlety and elegance." She also mentioned she saw visible results in "less than a week."
When writing our Beauty Heroes review, there were only two reviews under 5-stars, both of which mentioned the serum can pill and rub off if you try to add anything (for example, oils, moisturizers, sunscreen, etc.) on top. However, both reviewers still rated it a 2-star product and commented on how "heavenly" the scent is and how easy the product is to apply.
MAYA CHIA The Super Blend Pressed Serum Review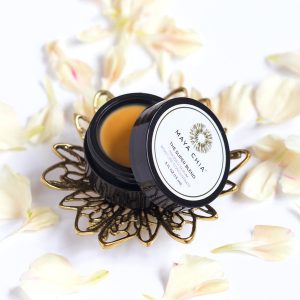 Susanne Norwitz, the founder of Maya Chia, started her natural skincare brand following a "lifelong fascination with the rituals of the Mayan culture." The brand centers around the discovery that chia seeds contain a naturally dense oil and omega that has been clinically proven to "increase skin hydration, improve skin barrier function, and reduce transepidermal water loss."
As part of Maya Chia's mission to "bring this Mayan gift to the masses," the brand's Super Blend Pressed Serum is one of the most concentrated products in the line.
The Super Blend features a "super-sized dose" of some of nature's most effective skincare ingredients, including antioxidants, Vitamin C, omegas, and polyphenols that combine to create an "effective balm for a youthful appearance." In addition, the formula is fortified with coenzyme Q10, babassu, and kokum butter to soften the appearance of wrinkles and boost skin radiance.
The product currently has two 5-star reviews on the Beauty Heroes website, with customers claiming their "dry, sensitive skin is now well moisturized," "a little goes a long way," and that they "can't live without it"!
On Maya Chia's own website, we also note this product claims an impressive 5-stars across 123 reviews. Again, reviewers comment on how the serum rectified their dry skin, smells amazing, and left their skin "dewy", "nourished", and "healthy."
Osmia Lip Doctor Review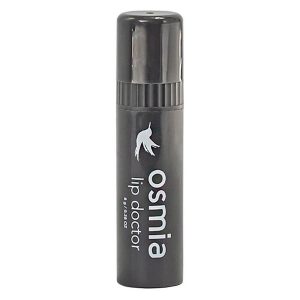 Osmia's mantra is "first, do no harm," which relates to the founder, Dr. Sarah Villafranco's, background in emergency medicine before launching her innovative skincare brand. Dr. Villafranco is "committed to educating a new generation of conscious consumers to recognize skincare as part of their wellness ritual" while encouraging a "softer impact on the planet."
Osmia products are created with consciously-sourced and plant-based ingredients, aromatherapy-inspired essential oils, and eco-friendly packaging. And the Lip Doctor lip balm is no exception!
This ingenious lip butter glides onto the skin thanks to a unique combination of organic avocado, argan, and olive oils alongside sustainably-sourced beeswax. The Lip Doctor features no essential oils or any ingredients that could cause irritation, making it suitable for even the most sensitive skin and lips.
Beauty Heroes reviews give this product 4.9-stars across 13 reviews. Of these, 12 reviews give 5-stars, and one gives a 4-star rating. So there seem to be no downsides to this product! In fact, multiple reviews call Lip Doctor a "staple."
We also managed to find Osmia's Lip Doctor on Amazon, where it boasts a respectable 4.2-stars across 45 global ratings. The downsides seem to be that the product is tricky to apply (you have to use a finger) and can feel "waxy" on the lips.
Beauty Hero Reviews from Customers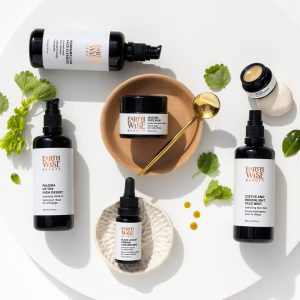 Beauty Hero reviews seem to be overwhelmingly positive. However, we did notice a significant shortage both on the Beauty Heroes website and further afield. Some products didn't have any reviews at all, and we struggled to find independent reviews elsewhere.
For a company that's been in business since 2014 and seems to tick so many boxes for collecting the best natural skincare brands and products, we were a little surprised to find such a lack of Beauty Heroes reviews.
That said, we did discover that Beauty Heroes claimed its Trustpilot profile in 2021. Here, the brand has an "average" review of 3.3-stars across 5 reviews. These seem to be a very mixed bag, with 2 reviewers raving about the excellent customer service team ("best service ever!") and that they "loved everything [about the] subscription box and each order from the store." Comparatively, 3 reviewers claimed the customer support is difficult to reach and orders didn't arrive.
Social media reviews
Facebook tells a different story, however, with a 4.8-star rating across 22 reviews. One reviewer stated she "didn't know my skin could look this good," and that the brand "dramatically exceed[[ed] my expectations." Another review called Beauty Heroes "a beautiful curated collection of the best products from some of the best lines." Almost unanimously, customers stated they "always trust H's curation of clean beauty, wellness, and lifestyle products."
Yelp also offers a more positive brand image, with Beauty Heroes' Novato store boating an impressive 5-stars across 14 reviews. One of our favorite comments was: "This place is so much more than a clean beauty and wellness destination – it's an experimental playground."
So, overall, Beauty Heroes reviews from customers seem very positive. We do wish there were more to dive into, but with 5-stars in almost all locations (with the exception of 3 Trustpilot reviews), we'd definitely feel confident giving the brand a try!
Sign Up for Beauty Heroes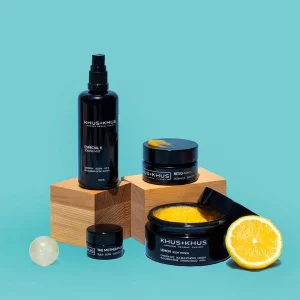 If you want to make the most out of your Beauty Heroes shopping, be sure to sign up for an account!
Beauty Heroes members will be able to easily manage their orders and subscriptions from within their accounts, plus they'll benefit from exclusive offers. When writing our Beauty Heroes review, they were offering a free gift of Mukti Organics Marigold Hydrate Crème when you sign up and spend $125+!
What's more, Beauty Heroes subscription members will receive 15% off the entire Beauty Store for the duration of their membership!
If you don't want to sign up for monthly Discovery Boxes, you can also enjoy 10% off your first order just for signing up for the newsletter.
Where to Buy Beauty Heroes products
Beauty Heroes products and brands are all available at their online beauty store – beauty-heroes.com. You can also shop IRL at the Beauty Heroes Novato, California store.
Here, you won't just find a "discovery-based shopping destination," but you'll also be able to book beauty treatments, consultations, and botanical teas/infusions to "keep you chill while you shop."
In addition to the Beauty Heroes online and Novato stores, you can also shop for brands directly on their own websites and IRL stores.
Beauty Heroes Shipping and Return Policy
Shipping
All orders (excluding Russia, the Czech Republic, and the UAE) are shipped via USPS first-class or priority-mail services. Orders within the US will usually arrive within 2-7 days, and you will receive an email shipping notification with your tracking number so you can follow your package's arrival.
Orders from the US and Canada over $75 will qualify for free shipping. For international orders, you'll need to spend at least $200 for free shipping.
Returns
The Beauty Heroes Return Policy is one area we believe the brand could improve. Currently, the company will not accept returns on any monthly Beauty Discovery subscriptions, Limited Edition Discoveries, or international orders.
If you do have a product that can be returned, and you're within the United States, Beauty Heroes offers 30 days to return products for store credit, less $10 to cover shipping and handling.
The company does mention that it "will replace a product that arrives damaged or defective." Which we guess is something!
Beauty Heroes Promotions & Discounts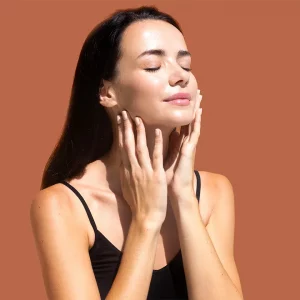 Beauty Heroes Discovery Box members will benefit from an exclusive 15% discount on almost all products in the Beauty Store for the duration of their membership. You don't need any codes to enjoy these benefits, simply log into your account and shop! You'll also be able to use your discount in the Beauty Heroes Novato store.
Orders that reach a minimum of $125 (before any Beauty Heroes discounts or shipping costs) will be eligible for the Beauty Heroes LOVE MORE free gift. Again, you don't need any coupon codes, and the gift will arrive packaged with the rest of your order. It's worth noting that Limited Edition and Previous Discovery Boxes, subscriptions, and gift cards don't qualify for the LOVE MORE free gift.
First-time shoppers can also enjoy 10% purchases when they subscribe to the email list.
Contact Beauty Heroes
Beauty Heroes advises the best way to get in touch with customer support is to email he[email protected] or send them a message via the online form.
Of course, you can also contact the Beauty Heroes Novato store for an in-person consultation.
What's more, Beauty Heroes is active on Instagram, Facebook, Twitter, and YouTube. It's worth following these pages for exclusive Beauty Heroes discounts, coupons, and promotions.
Although Beauty Heroes doesn't appear to offer a live chat function, we did manage to contact the brand via Facebook messenger. And even though we contacted them out of hours (the store closed at 18:00 and we messaged at 18:20), we received an almost instant response.
Beauty Heroes Review: Editors' Verdict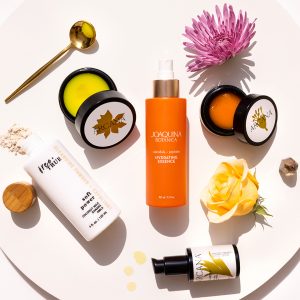 In all honesty, some of the products featured on the Beauty Heroes website felt a little expensive for our tastes, and the lack of Beauty Heroes reviews across the web made us a little nervous to commit to the brand.
However, as we learned more about this exciting company and what it stands for, we felt more and more able to overlook some of these high price tags. The products and brands featured by Beauty Heroes really do sound exceptional. And although there aren't millions of reviews, almost everything we did read was overwhelmingly positive and persuasive.
We would be particularly excited to sign up for the Discovery Boxes. These seem to be filled with genuinely awesome products, and we always love finding a shortcut to the best, ethical, healthy, and effective skincare/beauty products without the hassle! With Beauty Heroes, the hard work has been done for us, and we feel like we can trust the brand to only send us the best. (Plus, the idea of spending $40-$60 on $100+ worth of products is definitely appealing!).
So, in conclusion, we have no choice but to recommend Beauty Heroes to anyone looking for a more natural, healthier approach to beauty, skincare, and wellness that doesn't cost the Earth. And we're excited to see what the next Beauty Boxes contain!
Looking for a subscription box to diversify your beauty routine? Make sure to take a look at our popular subscription-based brands' reviews of Birchbox Review, Allure Beauty Box Review, BoxyCharm Review, and Love Goodly Review.
Beauty Heroes FAQ
Are Beauty Heroes products cruelty-free?
Yes! Not only does Beauty Heroes ensure every brand verifies its products are 100% cruelty-free, but it also checks that raw ingredients are never tested on animals, either. So you can shop with confidence knowing you're only choosing from the most ethical and cruelty-free companies.
Are Beauty Heroes products vegan?
Although many Beauty Heroes products are suitable for vegans, there is a handful that contains ingredients such as honey, beeswax, ghee, milk, or pearl powder. However, every ingredient for every product has been ethically sourced and must commit to the highest standards.
If you want to avoid non-vegan products, you can view the entire Beauty Heroes vegan range in their Vegan Collection.
What is the Beauty Heroes Ingredient Standard?
Beauty Heroes' Ingredients Standard promises that no products contain any ingredients that have been banned for cosmetic use in the United States, Europe, Canada, or Japan. In addition to these international standards, Beauty Heroes also screens every ingredient list for "sneaky ethoxylated ingredients", ingredients that aren't fully biodegradable, or anything that could have been tested on animals.
If you have questions about the Beauty Heroes Ingredient Standard, the brand encourages you to get in touch at [email protected]. As part of the brand's transparency initiative, the customer support team is always happy to answer questions about the ingredients that are/aren't permitted in their products.
How do I cancel my Beauty Heroes Subscription?
You can cancel your Beauty Heroes subscription at any time by accessing the "Subscriptions" section in your Account. It's important to remember that your subscription will automatically renew, so if you wish to cancel, you need to do so before the renewal date of the 26th of the month.
If you have outstanding deliveries on your subscription, these will be processed before your subscription is canceled. You cannot receive a refund on outstanding deliveries.
Can I skip a month of my subscription while I'm on vacation?
No. Beauty Heroes does not give you the option of skipping a month of your subscription. Unless canceled, your subscription will ship every month.