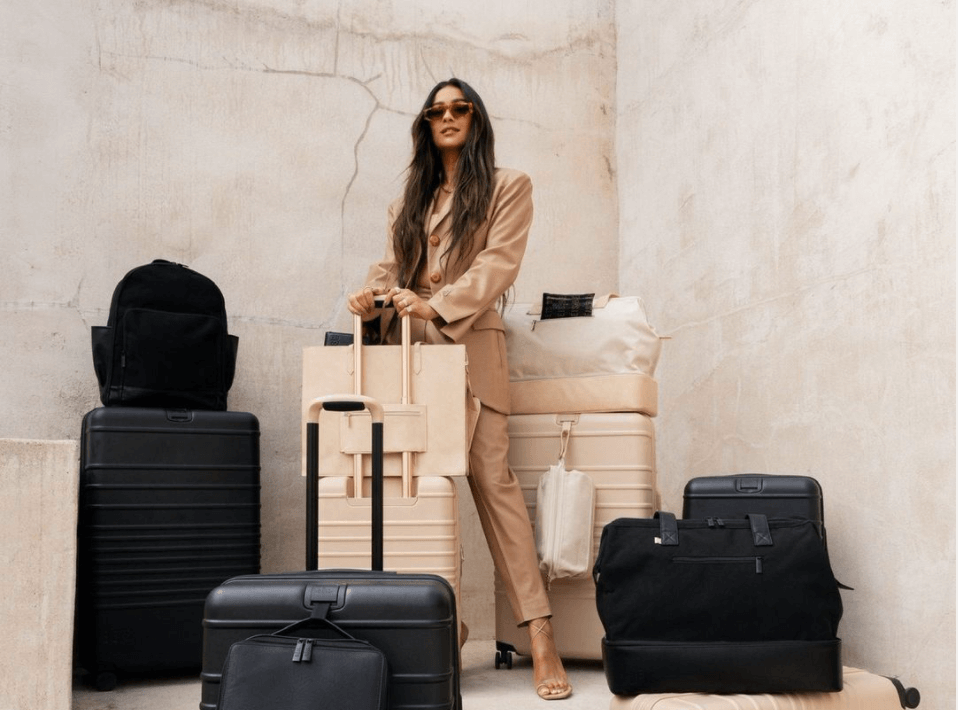 Headquartered in El Segundo, California, Beis is one of the leading pocket-friendly luggage, bags, and accessories brands committed to offering multi-purpose and functional design merchandise. The brand's reputation and commitment to efficiently offer top-notch products have won recognition from prominent media outlets, including Forbes, US Magazine, Oprah Magazine, and People Magazine. This Beis Travel review offers insights into the brand, including clients' opinions and perceptions about the brand, its products, and promotions to assist you to determine if it's the right company for your travel bag needs.
About Beis Travel Bag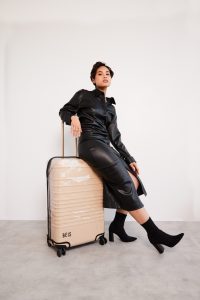 The company was founded in 2018 by Shay Mitchell, popular for her character Emily's role on Pretty Little liars. Shay used her many years of experience traveling with bags that couldn't serve her functional needs to create Beis Travel Bag.
Shay visited China upon establishing her company to get the right products to meet client needs. Beis Travel Instagram page boasts over 309k followers, and the company was established with the clients' diverse needs in mind.
Most of the company's products are manufactured overseas, but the quest to choose the best ensures that clients never regret purchasing or ordering the bags and other lines of products from Beis Travel Bag, and the company sells products worldwide.
Beis Travel Bag stands above the rest because it combines crucial features with fashion-centered designs to meet customers' tastes.
Various products such as Beis diaper bags, backpacks, totes, and other Beis merchandise make the company a one-stop bags and accessories shop that meets the needs of everyone in the family.
Another outstanding aspect of Beis Bags is the 100% water-resistant polyester materials, making them light, durable, and all-weather. Let's get into our Beis travel review.
Pros
Pocket-friendly travel bags, functional luggage, and cosmetic cases
Water-resistant, TSA-friendly, and durable products
International shipping available
Fast and reliable shipping
Offers after-pay payment options
The company has a lifetime warranty on luggage products
Clients enjoy a 90-day return policy for selected products
Cons
The company does not have phone contacts for client inquiries
International shipping is expensive
Occasional shipping delays
Client complaints about some shippers failing to work properly
Beis Travel Products Review
Beis Travel Bags offers varieties of bags that can help you accomplish your daily tasks, including traveling or taking care of your baby in a hassle-free manner. According to customers, they are great quality.
The company's totes backpacks, carry-on rollers, cosmetic cases, and cross-body bags are here to make your life easier and daily experiences more rewarding. This Beis Travel review looks into some of their top-selling best-selling and their features.
Beis Travel Bag Weekender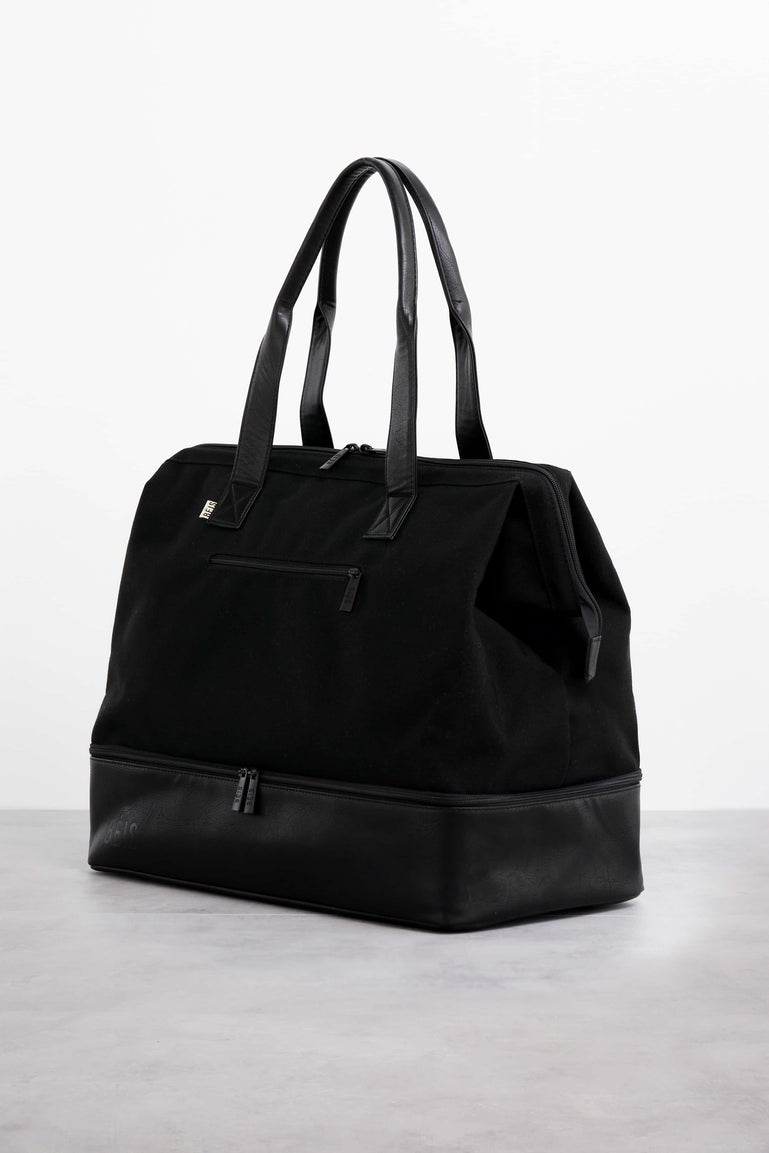 This bag available at Beis Travel has been specially designed to ensure that you have a hassle-free weekend or those days that you are away from home. Its easy access and opening enable users to retrieve whatever they want from the bag without using a flashlight.
Your toiletries, shoes, and other travel essentials are kept separately, thanks to the bottom compartment's unique design that can allow you to carry even your hair-dryer.
This Beis travel bag weighs about 3.86lbs and comes with durable polyester or canvas featuring an easy-to-clean patent trim. It is equipped with double zip around the bottom compartment and strengthened by a water-resistant lining.
Your small items such as phones, lip gross, keys, sunglasses, and passport are taken care of, thanks to the dedicated external zip pocket, and the bag's interior also has a padded laptop sleeve pocket.
Available in black color, the bag has a key-linin strip for efficient access to your keys.
The bag completes your travel life as it allows you to stash the essential luggage that you need to carry along. Another bonus about this bag is its back zipper pocket, which serves as the trolley sleeve to fit your luggage handle.
Beis Carry-On Roller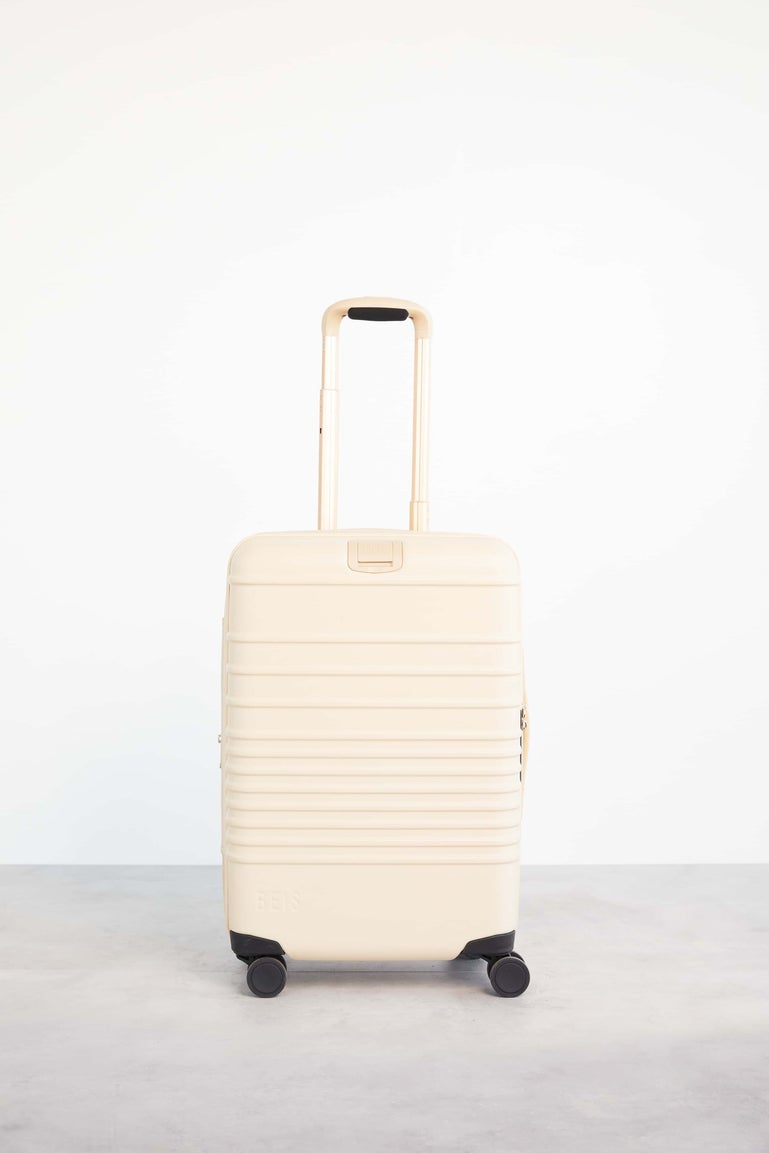 As one of Beis' most sought-after products, this bag is versatile and stylish. It satisfies two juxtaposing extremes: it is big enough to carry all your essential travel items and small enough to carry around comfortably.
The suitcase doesn't weigh much, as it's lightweight and boasts a Nylon zipper and water-resistant tape, and it has a long-lasting hard-sided construction to keep you going for longer.
It comes with a cushioned handle for comfort when carrying around and features a retractable attach strap that serves the purpose whenever needed.
The side carry gives you more carrying options and the bag is available in 26″ or29″ H x 11″ W x 16.5″ L construction. You can also create extra space with the 2-inch expansion.
Its primary materials include polyester, PVC, and Polycarbonate. Beis Carry-On Roller is available in Beige and black options, and prices start from $258.
Beis Backpack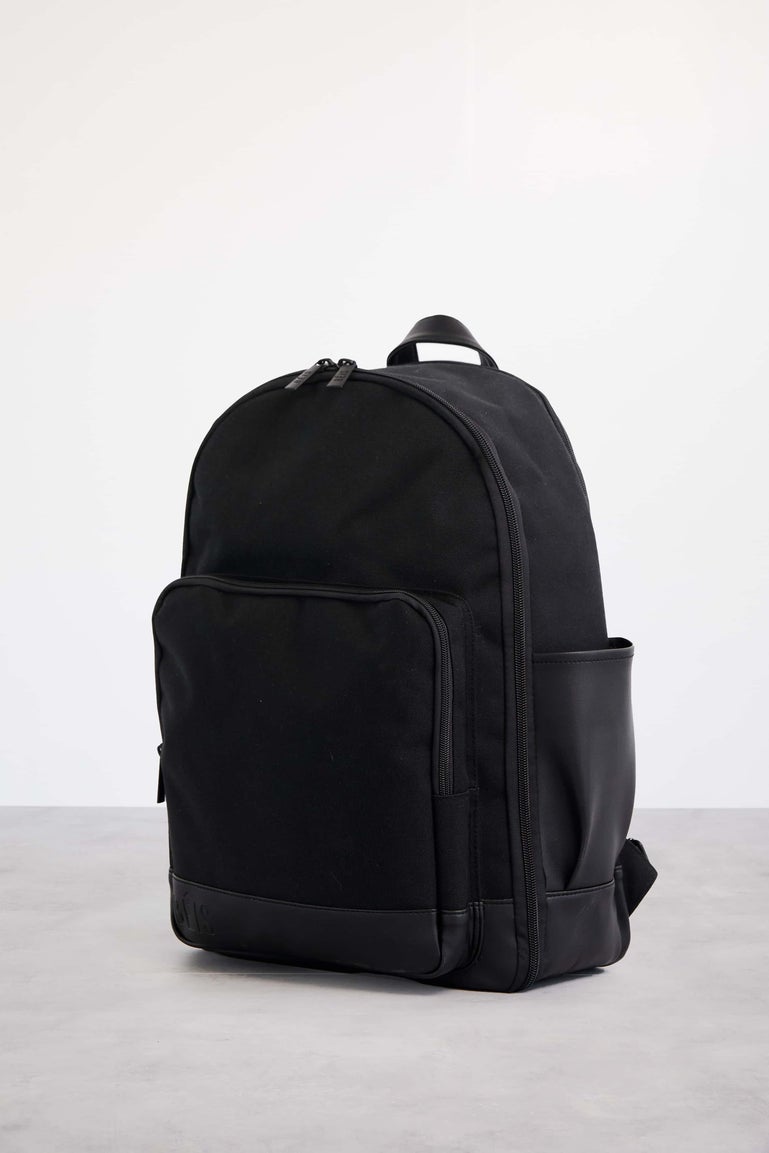 The Beis Backpack was specifically designed to carry all the travel items you need for one-day fun. In case you're looking for a great quality bag, this is the one.
The small, versatile bag is the closest luggage companion you can have as you set out for an excursion, mountain climbing, school, forest research, or adventure countryside bicycle-riding spree.
Equipped with four-point elastics to ensure that your items are secured, Beis travel backpack is made from cotton. The backpack has a large compartment to accommodate bigger items. The zip pockets allow you to pack smaller items that you need for your trip.
Beis travel backpack has a side pocket for your water bottle to ensure that you remain hydrated throughout the day, especially during summer. It also features convertible backpack options, and your keys are safe at the key fob.
The adjustable, padded shoulder strap allows you to carry your backpack comfortably. Lastly, you can keep your laptop safe in the backpack's padded laptop sleeve.
It is conveniently lightweight and weighs approximately 1.8lbs. The bag can conveniently attach to your language, and it is one of the best bags to carry when going to school work. There are different color options to explore and choose from, including Beige, black, and evergreen.
Beis Work Tote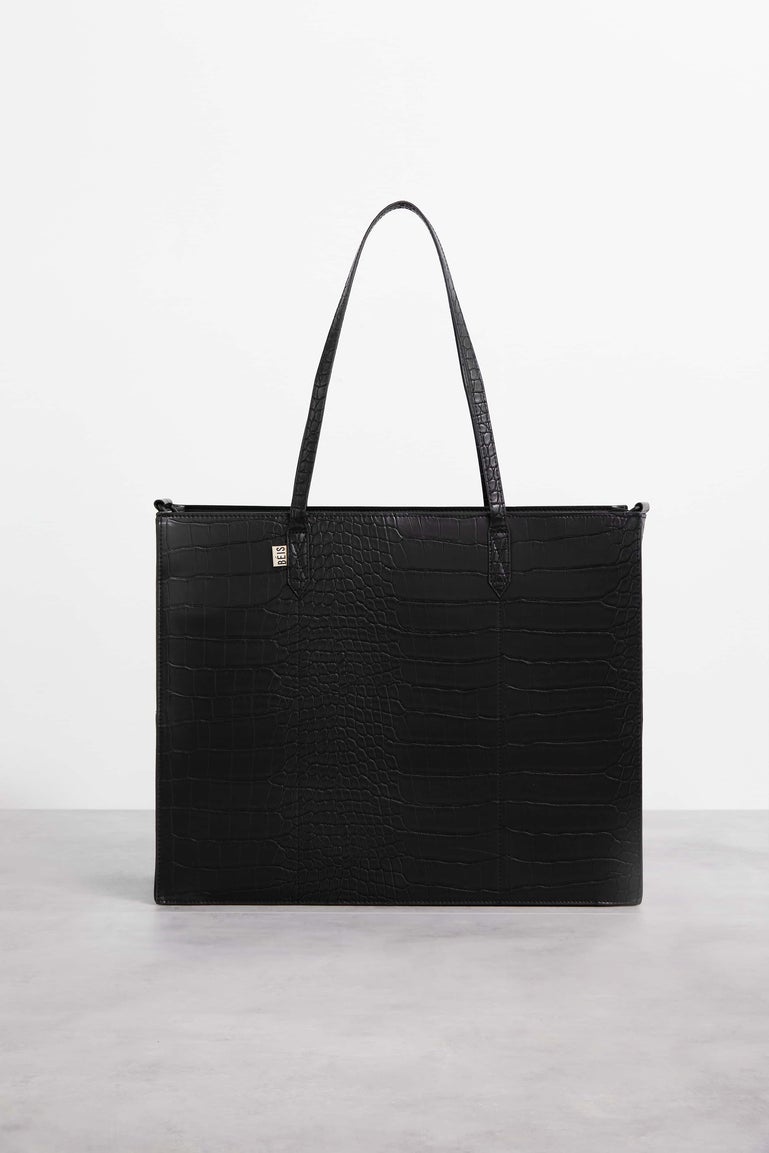 When you think about a bag with a straightforward, classic design that maintains a lush and professional tone, the Beis Work Tote should come to mind. This bag has everything you need to complete your professional life, looks, and stands tall above your peers.
It is not an ordinary bag that you can walk to a downtown shop and purchase.
The women-centric bag is a perfect definition of a modern fashion that can elevate you to the standards of a CEO or woman of power instantly.
The Beis Work Tote completes your luggage needs as it comes equipped with an adjustable and removable shoulder strap for functionality and aesthetics.
You can put more items into the removable interior zip pouch, and you have extra space to carry more items with the presence of two external pockets.
Equipped with a trolley pass-through, the bag allows you to carry your laptop seamlessly and securely in the padded 14.5″ x 10.5″ laptop sleeve.
Thanks to the light polyester materials, the bag can fit hassle-free on the top of your carry-on roller with its convenient size and weight of 2.8lbs. Mobility is the least of your concerns if you choose to carry the Beis Work Tote alongside other luggage bags.
It is your time to usher boss-babe moments into your life and become every woman's role model by acquiring the Work Tote.
Beis Cosmetic Case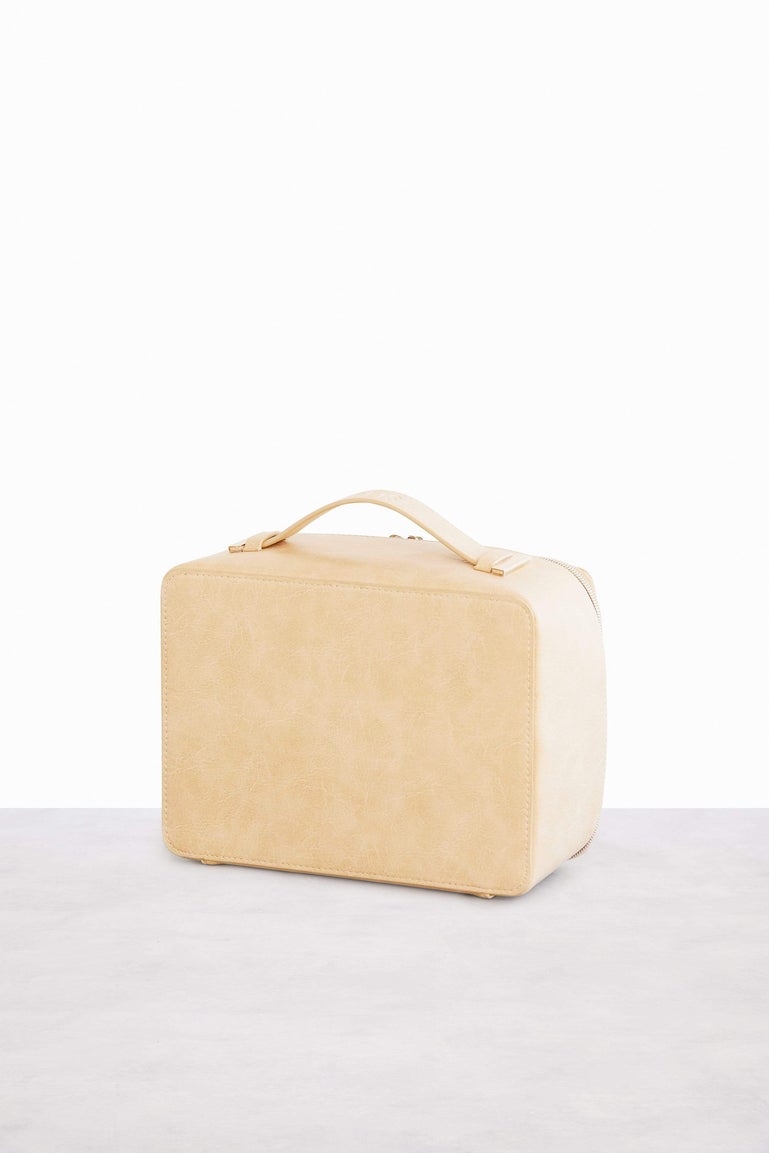 Beis' spill-proof cosmetic case has been specially designed to ensure that makeup-lovers stay on top of their game and as organized as possible. Furthermore, every beauty ritual should leave you smiling, and this product is here to complete your smile.
Your dream of moving around with your cosmetic pack and stepping out looking as good as ever, irrespective of how far you are from home, becomes a reality with this cosmetic case.
There is a bonus for you as the case comes equipped with a mirror to make your en route touch-ups as seamless as possible.
The cosmetic case has ample storage space to ensure that you don't have to leave any of your crucial makeup behind because of limited space. Moreover, you will be excited about the removable brush-holder that can pop out whenever you need it.
It's easy-to-wipe and clean exterior faux leather, and it has a durable lining. With comfortable-to-carry handles that feature embedded BEIS trademark logo, Beis Cosmetic Case is a must-have for every woman out there.
For example, the extra slip pockets mean more space and the 1.38lbs make it lightweight. That means you can carry your cosmetics in a hassle-free manner with the Beis cosmetic case.
Customers have glorified the case for its massive storage space covering all their cosmetic needs. Besides, you can carry enough cosmetics to last you and your mates for several days that you will be away from home on holiday, field research, or work-related adventures.
Beis Travel Reviews from Customers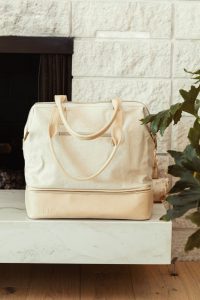 No company can experience a market breakthrough without satisfying the needs of its clients. Customers who have interacted with a brand will act as ambassadors to lure more prospects into purchasing its products through their reviews.
Beis Travel Bag's tremendous growth since its establishment less than five years ago indicates a company striving to meet clients' needs concerning the quality of products and shipping convenience.
This Beis Travel review gives an insight into what previous customers say about the company's products and services on the company's website, Life in Wanderlust, Reddit, and Lakeshore Ladies.
The bag was the highest-rated product at 5 stars from 2631 reviews on Beis' website. One of the customer reviews applauded the bag's great internal compartment laptop sleeves.
These features made the bag an outstanding product because of its helpful nature. The client was also keen to praise the bag's high-quality canvas and zippers. Several other reviews applauded the weekender bag as a remarkable travel bag.
Lakeshore Ladies' website reviewed the Beis Backpack and the Beis Weekender Bag. The weekender took the first position with the highest positive reviews, while the backpack trailed closely in the fourth position among the several reviewed items.
One user said that the weekender's enormous storage space seemed almost impractical and that the manufacturer did wonderful justice to the space.
Other reviews praised the Beis Backpack as one of the most comfortable bags to carry around on crucial routines. One customer was especially happy and said that the Beis Backpack has never let them down for the two years they have used it.
Popular Alternatives to Beis Travel
Further customer reviews
Life In Wanderlust reviewed several bags, including Totes, Weekender, and Cosmetic Case. One client who had used the tote commented about the bag's superior quality and functionality, which could instantly make the bag every user's darling.
The client also noted that she had used various Beis products, and all of them had remarkable features, uniquely-crafted designs, and lived up to the user's expectations.
Most of the Beis travel reviews available on different sites were positive. However, Reddit's 1-star rating review criticized Beis' lengthy and complex return policy.
The international customer wanted to return the item they bought, and it took a long period for them to receive a refund. The customer care looked into the issue and sorted it out as soon as possible. The customer later wrote a positive review praising their customer support team.
Beis Travel Bag uses negative reviews and criticisms as an avenue to learn more about the company's weaknesses and things to work on for a more rewarding customer experience.
The company is working to ensure that returns and other emerging issues are addressed as soon as possible to improve personal relationships with clients.
Sign Up for Beis Travel
Would you like to order your bag and other accessories from Beis Travel Bag? Visit the company's website and follow the simple sign-up process to create your account. You can then access the product list and make your order, with an option to reset your account.
Where to Buy Beis Travel
You can access the company's stores once you have signed up and buy their products online at their site BeisTravel.com. The products are available on Nordstrom, Revolve, and Amazon. You can also use the store locator page to find your nearest store.
Beis Travel Shipping and Return Policy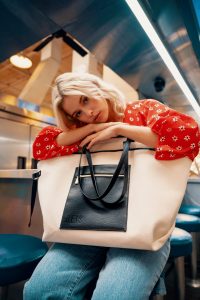 The brand ships internationally, and any order placed before or by 2:30 p.m. on weekdays is shipped on the same day. The shipping duration is approximately 2 days.
However, during holidays and promotional periods, orders may take between 1 and 2 business days. Expect shipping carrier delays of up to three days on all orders due to the coronavirus pandemic.
The company allows clients to return products within 90 days if they are not happy with them. Beis Travel's return policy includes offering free product exchange requests to ensure clients get the right products.
The brand offers easy returns, excluding the $10 charged as a handling fee. Clients receive refunds through the original transaction method or as store credit.
Beis Travel Promotions & Discounts
There is a three-tier loyalty program that allows clients to access a generous Beis Travel Beis travel discount code and numerous offers depending on their tier.
New clients join tier-one automatically and enter tier 2 after spending at least $150 within one year and clients in tier 3 have spent over $300 within one year. Clients can also get a Beis Travel promo code and use it at checkout to save money.
Beis Travel Customer Service
While there is no Beis travel customer service number, you can contact their support team via the contact page found on their website.
You can also contact the company through [email protected]. The support team is there to assist you anytime between 9 am and 5 pm from Monday to Friday.
Beis Travel Review: Editor's Verdict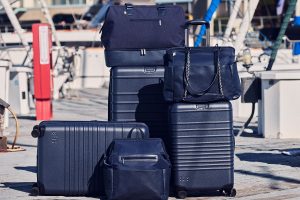 Our Beis Travel review concludes by commending this company's commitment to offering quality products and services to its clients. Most of the customers who have purchased their bags have left positive reviews, saying good things about the brand and its products.
The company is worth checking out if you are searching for a travel bag that you can bank on to take care of your needs.
There have been good things associated with Beis Travel Bag, making it a top brand that has acquired a global status less than five years since its establishment. We, therefore, recommend their bags to anyone who likes to travel.
Looking for other brand accessories to stay fashion-forward? Consider reading our popular reviews of Rebag, Hobo Bags, Cuyana, and Bellroy.
Beis Travel FAQ
Are Beis Travel Bags TSA Friendly?
Yes, Beis products are TSA-friendly. That means their bags are designed to meet the published requirements TSA has published.
What Is Beis Limited Lifetime Warranty Policy?
Beis has a limited warranty for 21", 26", and 29"Hardside Rolling Luggage.
Are Beis Travel Bags Water Resistant?
Yes, almost all of Beis products are water-resistant to help protect your belongings from liquid, as they are created with Sketch.
I Want To Monogram Some of My Beis Travel Products; how Do I Do That?
The overwhelming nature of the monogramming process has resulted in Beis Travel having a backlog. The company halted the process temporarily to review how to make it better serve clients. However, it will resume soon.