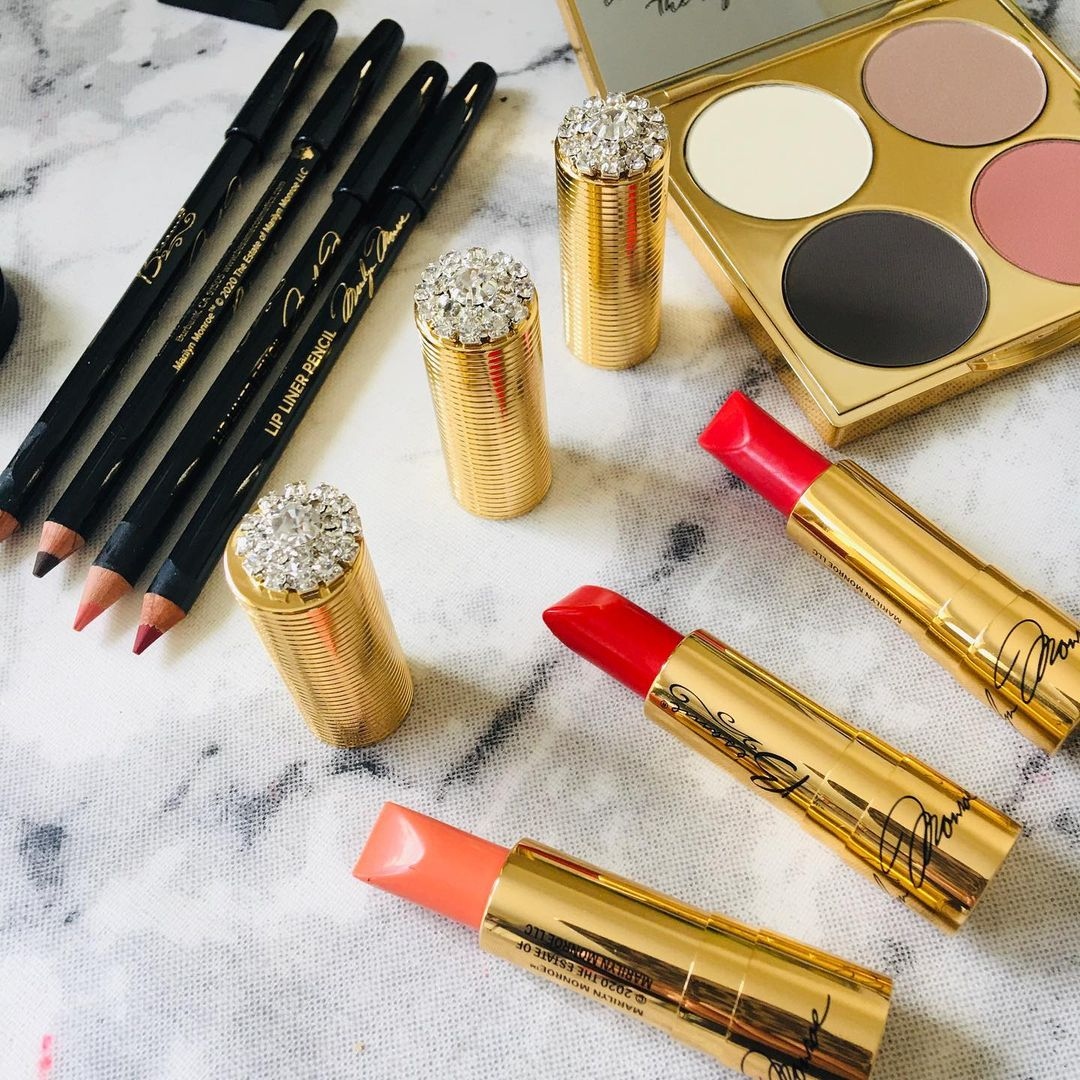 Besame Cosmetics is a brand that is committed to offering luxurious face makeup and makeup accessories. The company's bread and butter are its vintage-inspired and unique shades of lipsticks that not only look classy but also look good on you. The brand doesn't compromise on quality, and it has become the home for many makeup artists with its extensive collection. Our in-depth Besame Cosmetics review will explore this cosmetics company, reviews from customers, their top-selling shades, promotions and discounts, and much more. In turn, this will help determine if their products are worth the buy.
About Besame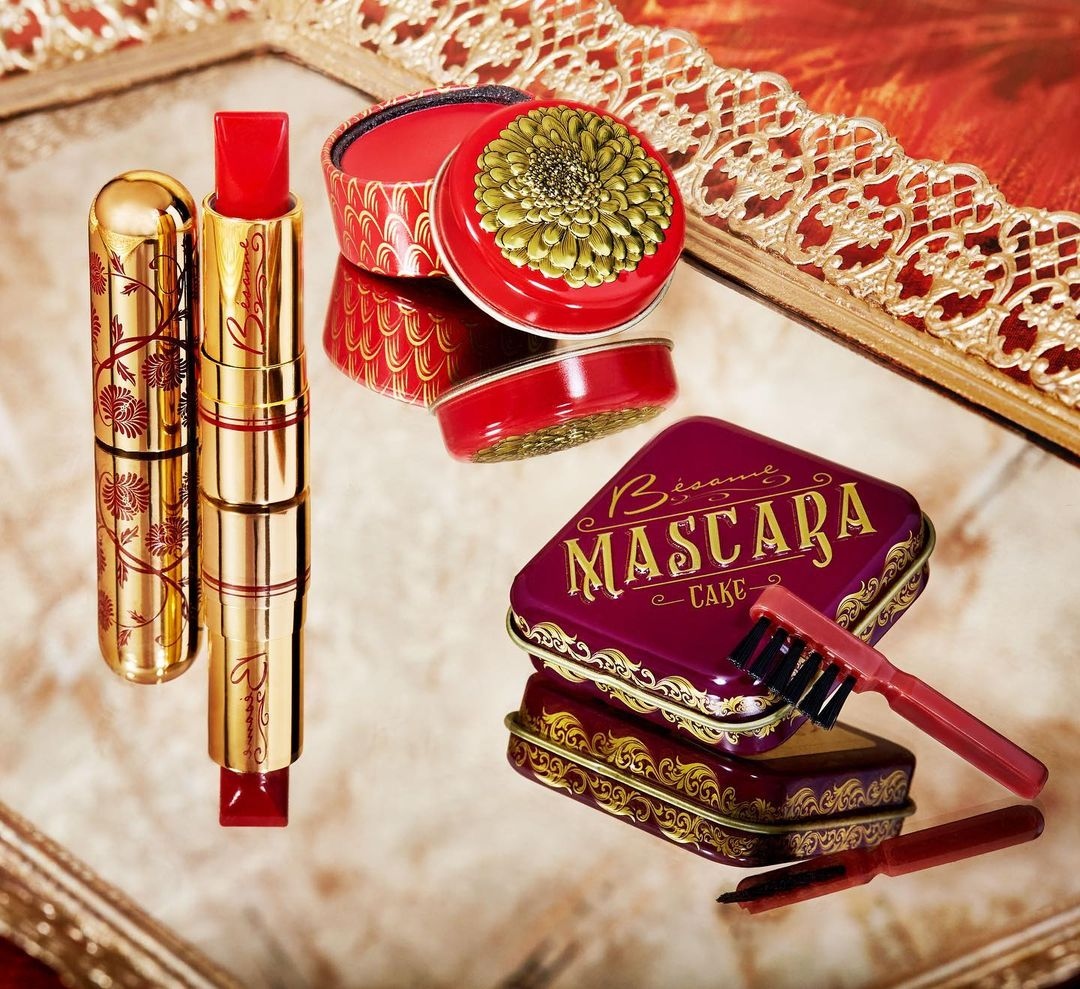 Founded in 2004, the brand focuses on formulating historically-inspired, highly-pigmented, and luxurious cosmetics that go beyond customers' expectations. Gabriela Hernandez is the founder, who is an artist, designer, and cosmetics enthusiast. She aimed to come up with more elevated and glamorous cosmetics than she could find in the market.
She was inspired by her grandmother's beauty routine and decided to add on some class, elegance, and modernity in the cosmetic world. The cosmetician's dream was to create romance in cosmetics and give women a chance to feel good about their appearances.
Hernandez used her creativity, historical intelligence, and her grandmother's fascinating memories to kickstart the journey towards her dream. Today, Gabriela and her family run the company with a commitment to provide clean and high-quality makeup products for everyone.
The company has worked with the movie art department to provide the shades used in films such as Black Panther, American Horror Story, Mad Men, Ratched, The Avengers, and more. The vintage cosmetics are low waste, cruelty-free, and designed with all skin types in mind. Gabriela's collection uses natural ingredients free of harmful contents and artificial additives.
Pros
The brand has an organized collection of powder cosmetics, lipstick shades, and eye shadows
The company uses clean and natural ingredients for its products
The products are cruelty-free, low waste, and durable
The products contain zero gluten, mineral oils, and parabens
Their makeup is safe for all types of skin including sensitive ones
They offer generous discounts and rewards
Cons
They have a limited selection of products
You can only process one exchange for every order
The brand offers special collections for a short period
The products are slightly pricey but worth every dime
Besame Products Review
We take a lot of time and effort to determine the best makeup for our faces. To make it easier for you, we investigated the best Besame Cosmetics to determine their special attributes and benefits to help you identify the ideal product for you.
Besame Cosmetics Vanilla Powder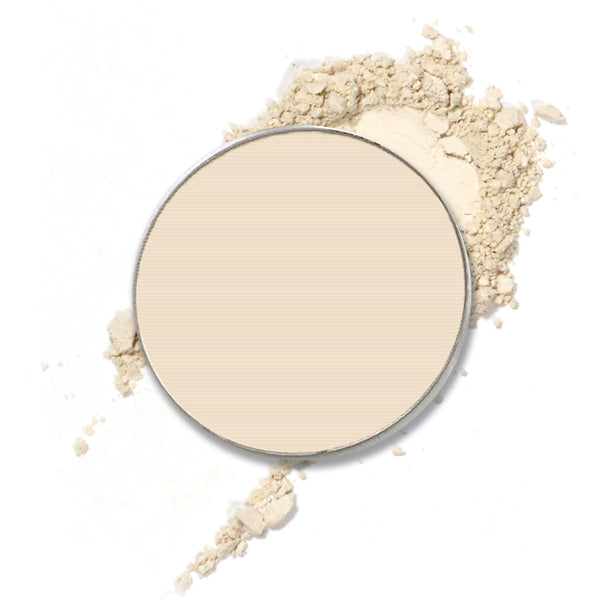 With this product, you have found a setting powder without cracking issues. The Besame Cosmetics vanilla powder is lightweight and finely crafted to blend beautifully with your skin color. The translucent compact powder is pressed into a low-waste pan to fit into a refillable package to ensure that you get your favorite powder with zero waste.
The powder contains Mica (Cl 77019), which is a vital mineral that adds sparkle and shimmer to the product. Mica- nature's glitter is one of the most popular ingredients in the skincare industry known for providing a glowing effect to products. It is organically and naturally milled into a fine powder that gives a matte finish.
Another ingredient you will find in this vanilla powder is Vinyl Dimethicone. This ingredient protects the skin from all irritants protecting it from conditions such as eczema and dermatitis. Vinyl Dimethicone is also a moisturizer, so it helps treat dry skin keeping it hydrated at all times.
Additionally, our Besame Cosmetics review found that this vanilla powder contains Ethylhexyl Palmitate. This ingredient serves as a solvent, emollient, and fragrance fixative. Its emollient nature helps to reduce water from the skin's top layer to keep it moist.
The solvency enhances the absorption of other ingredients in the formula into the skin. Ethylhexyl Palmitate also equalizes fragrance contents to become stable and long-lasting on the skin.
Besame Apricot Cream Rouge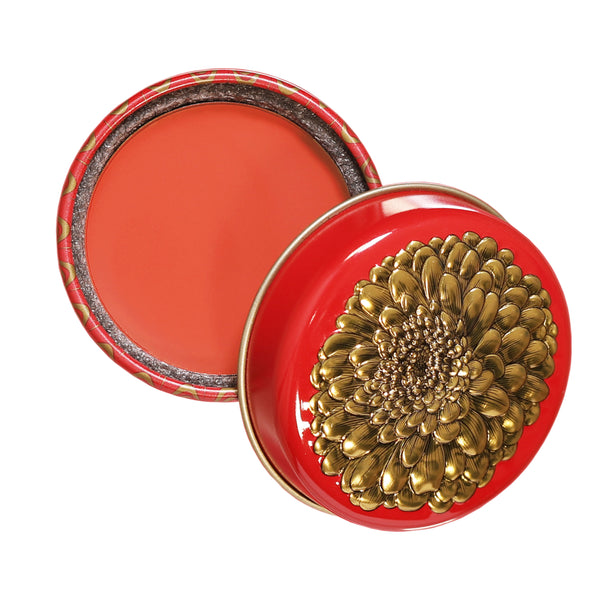 Give your cheeks and lips a flashy, weightless, and natural look with Besame Apricot Cream Rouge. This product is highly-pigmented, suitable for all skin tones to give a long-lasting matte finish. The 2 in 1 product is cruelty-free, vegan, reusable, and contains zero harmful components.
The product contains Ethylhexyl Isononanoate, which serves as the emollient in the formula. It conditions the skin, keeps it moist, and enhances elasticity to the skin all day long. The Apricot Cream also contains Kaolin, which absorbs extra oil from the skin and prevents impurities from clogging the pores.
Octyldodecyl Stearoyl Stearate is another ingredient found in this product, and it helps improve the texture of the products while reducing the skin's water loss. This ingredient is made from natural animal and vegetable-derived fatty acids, making it safe for all skin types.
Besame Apricot Cream Rouge also contains candelilla wax, which hydrates and clears scaly and parched skin. Candelila wax is rich in Vitamin A, which contributes to cell regeneration. As a result, it's beneficial to your aging skin and sunspots.
Additionally, the product contains natural minerals such as Iron Oxides (CI77499). This ingredient protects the skin from harmful sun rays, tints sunscreens, and creates complexion-enhancing the general appearance of the makeup shades.
Besame Lipstick Swatches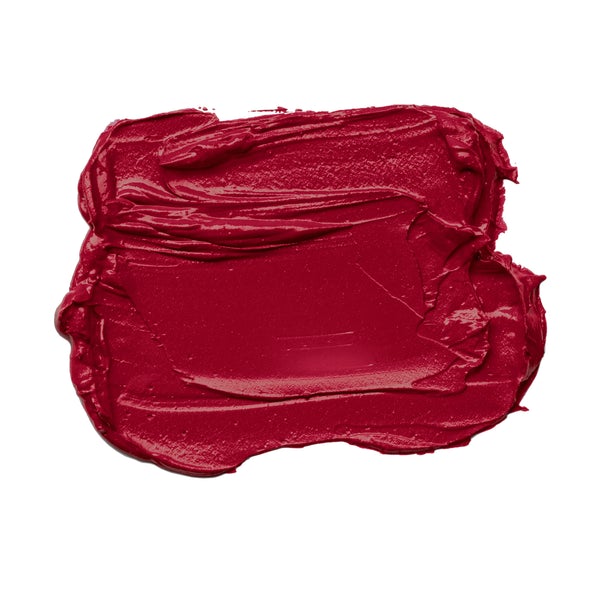 Designed for those who want deep, luxurious, and long-wearing lipstick, Besame Lipstick Swatches give you a semi-matte look that holds on to your lips all day. The brilliant colored lipstick contains aloe, vitamin E, cherry, and squalane with a slightly blue undertone. The product is cruelty-free and contains zero gluten, parabens, and mineral oils.
One of the ingredients used to make the lipstick is Caprylic/Capric Triglyceride. It is derived from glycerin and coconut oil, making it the best emulsifier and skin-replenishing agent. Paired with Trioctyldodecyl citrate, the two help to keep your lips moisturized and shining.
This Besame Cosmetics review discovered that lipstick contains beeswax (Cera Alba) to help protect your lips from drying and cracking. Beeswax contains naturally-derived emulsifiers that retain moisture on the lips. It helps protect the lips from the harmful sun rays by providing a thick layer on your lip.
Beeswax also has anti-bacterial, anti-viral, and anti-inflammatory properties to keep your lips free from bacteria and infections.
Moreover, the product features Cetyl Palmitate, which conditions and lubricates the lips. The ingredient contributes to the smoothening and softening of the lips. It also acts as an effective lipstick's thickening agent. Cetyl Palmitate comprises natural fatty acids, making it have emulsifying effects on your lips.
Besame American Beauty Lipstick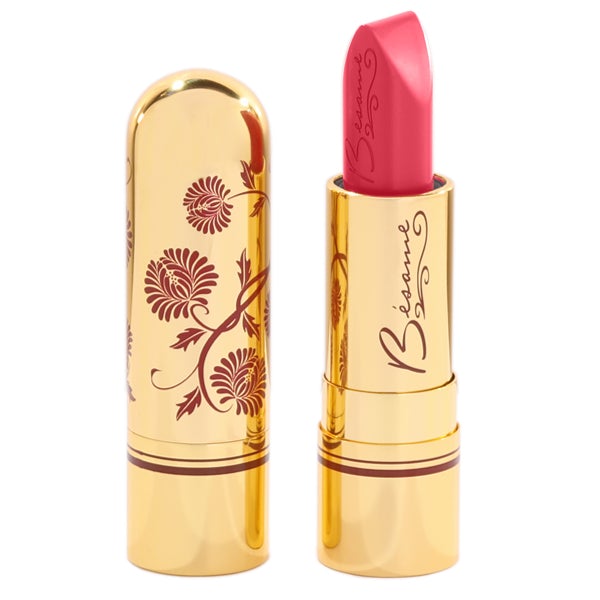 Add class to your stylish look with Besame American Beauty Lipstick. The elegant American lipstick is berry-red with an underlying magenta tone. It is a long-lasting, semi-matte lipstick rich in vitamin E and squalane. It also contains vanilla flavor and triple pigment, and it's feather proof and long-lasting.
The features naturally-derived ingredients with no parabens, gluten, and mineral oils to make it safe for every lip type. The American lipstick contains all the ingredients found in Cherry lipstick, including Cetyl Palmitate, beeswax, and Caprylic/Capric Triglyceride.
Other ingredients found in the lipsticks include Trioctyldodecyl citrate, which helps to moisturize the lips, leaving them smooth and soft. The lipstick also contains kaolin, which absorbs sebum and draws toxins and impurities from the lips.
Kaolin has antibacterial properties that help prevent bacteria-related complications from the lips. The minerals in Kaolin remove secretions, oils, and contaminants from the lips making the lipstick safe for all skin types.
Another ingredient to note is the Diisostearyl Malate; it gives the lipstick hydrophobic properties that make it provide a thin layer on the lips. It also penetrates the skin with ease to help retain moisture and keep the lips moisturized all day long.
Besame Noir Red Lipstick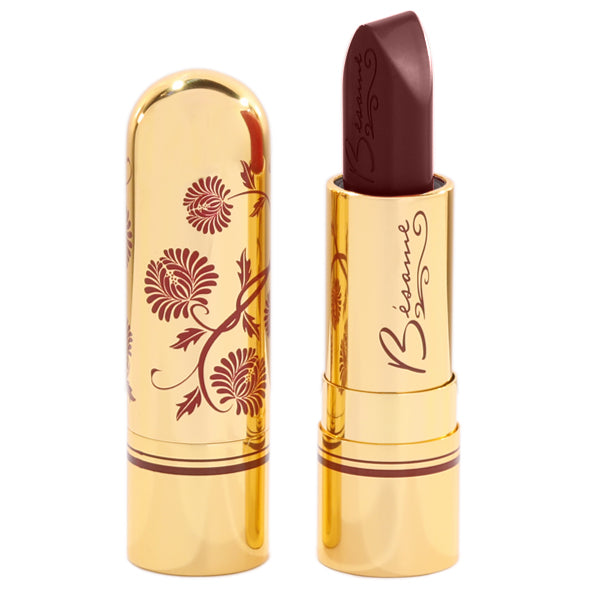 If you want your lips to have a deep look, Besame Noir Red Lipstick is a worthwhile addition to your lipstick collection. It is suitable for all lip types because Gabriela incorporates natural and clean ingredients in her lipstick selections. It features red plum and red boysenberry to give a dramatic deep semi-matte look.
The lipstick is feather proof, triple pigmented, and durable to last the whole day shining. It contains Vitamin E, squalane, aloe, and vanilla flavor. The product is cruelty-free and free from all the harmful ingredients to the skin.
Besame Noir Red Lipstick contains ingredients similar to the ones found in cherry (lipstick swatches) and American beauty lipsticks. Additionally, this type has Octyldodecanol, which is a fatty alcohol that helps to hold the other ingredients together.
It also impacts a fatty advantage to the lips, ensuring they stay moisturized and hydrated. Octyldodecanol also reduces water loss by creating a thin layer on the lips, making them stay soft and smooth.
Moreover, the lipstick contains low contents of Ethylhexylglycerin, which acts as an emollient, surfactant, antimicrobial, and skin conditioner. Ethylhexylglycerin is also a preservative.
Besame Brown Cake Mascara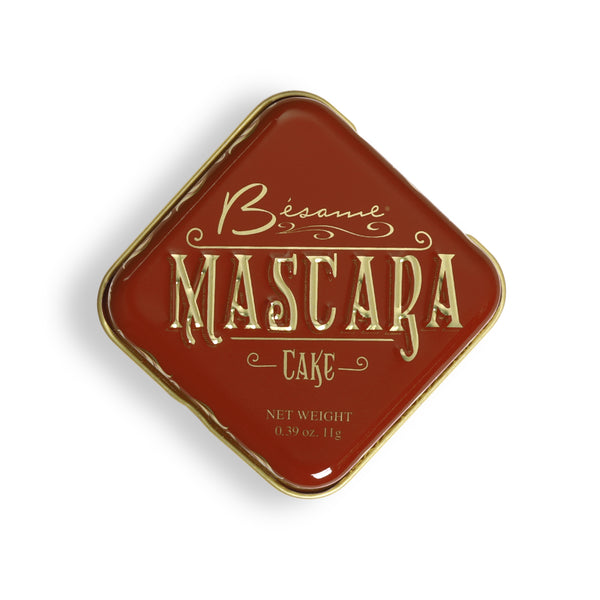 Keep your eyelashes on point with the quality Besame Brown Cake Mascara. The historically-inspired mascara is a water-activated natural wax made to blend with your eyelashes without clumping, flaking, or peeling. It is designed to last long, low waste, water-resistant, and safe for super sensitive eyes. It is also vegan and cruelty-free, and it contains zero mineral oils, glutens, or parabens.
This product contains stearic acid, an emulsifier, and lubricant that hold the product ingredients together. Stearic acid also thickens the product improving its texture. Additionally, the product contains VP/VA Copolymer, which dries and forms a barrier to prevent the lashes from absorbing moisture. The ingredient forms a thin coating on the lashes when dry, and it holds all the other ingredients together.
Aluminum Starch Octenylsuccinate in the cake mascara offers anti-caking properties to prevent it from drying out quickly. Polysorbate 20 is also found in the cake mascara, and it helps the other ingredients to blend well to look creamier and nice.
Besame Cosmetics Reviews from Customers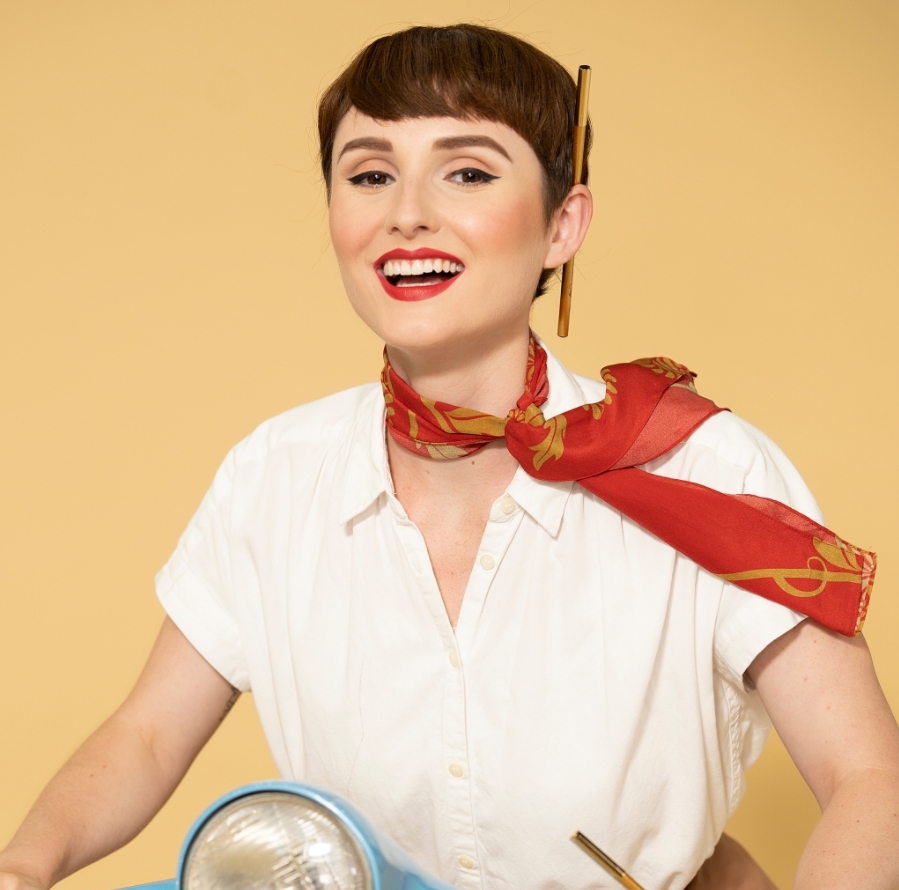 This Besame Cosmetics review also checked what customers say about this brand and the products they offer. The brand has received praises all over the web, and many customers seem satisfied with the brand's products. Customers who have used the brand's lipstick talk of the exceptional shades, smooth feel, and nice-smelling vanilla flavor. They enjoy the beautiful color products that apply with ease and smoothly.
The brand has an average 4.8-star rating on its website; the majority of the customers are happy with the classic-ness of the products. On Amazon, the brand scored 4.5/5 stars, with customers praising the quality, elegance, and sustainability of their products.
We also came across a few negative reviews where customers were unhappy about delayed or undelivered items. Negative comments are rare and therefore outnumbered by positive reviews.
Sign Up for Besame Cosmetics
To start shopping at Besame, you need to create an account from their website. It is a short and straightforward process that only requires you to provide your name, a valid email address, and create a password that you will be using to access the account.
Where to Buy Besame Cosmetics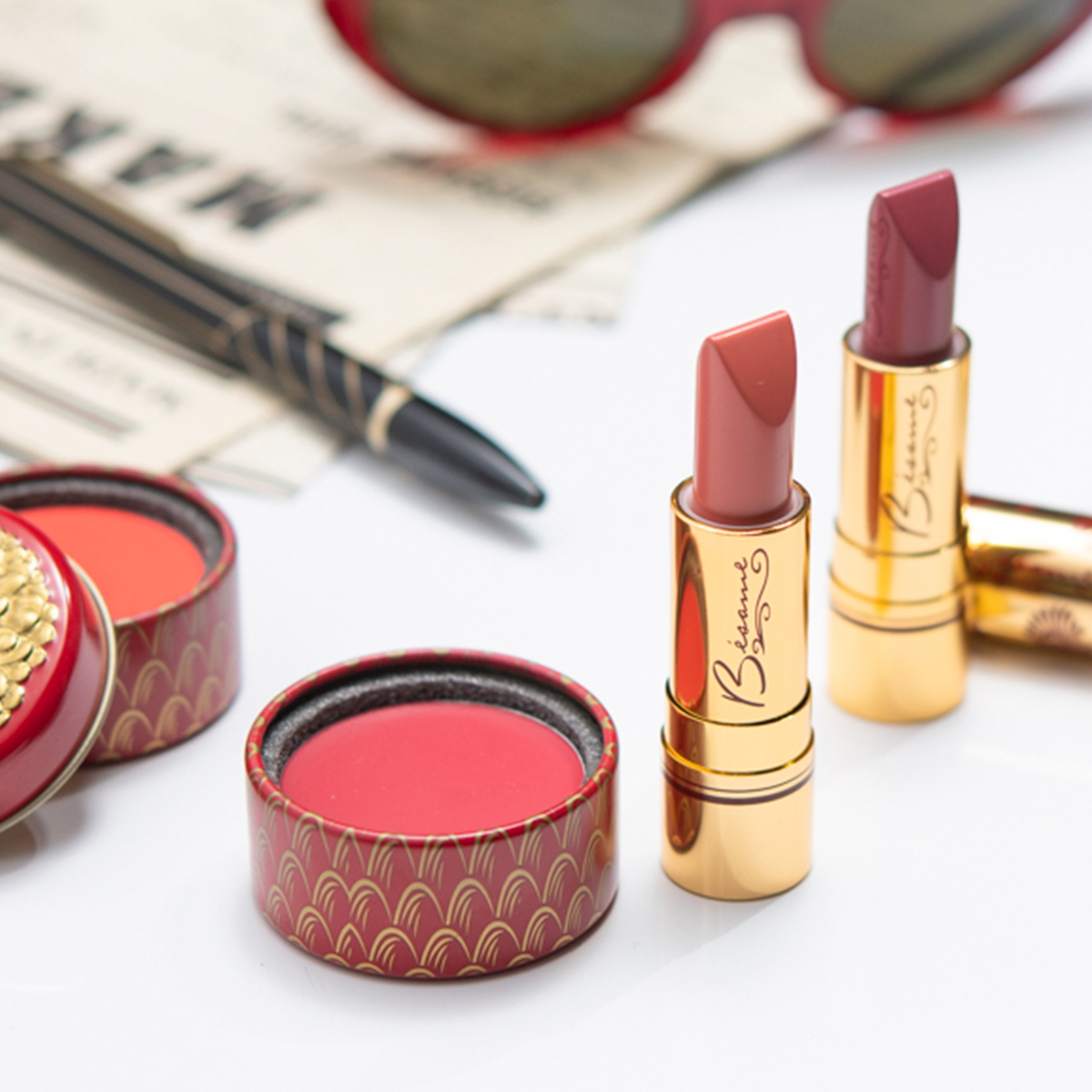 If you are wondering where to buy Besame Cosmetics, their products are available on their website BesameCosmetics.com. Create an account, and you can start browsing through the list of their products and make a purchase on their website.
You can also buy the products from the brand's flagship store located in Burbank, California. The store is open on Tuesday – Thursday 11 a.m.-5 p.m., Friday – Saturday 11 a.m.-6 p.m., Sunday 12 pm -6 pm. The shop is closed on Mondays. Alternatively, you can contact the flagship store via their phone number +1 818-558-1558. A selection of the brand's lipsticks is also available on Amazon.
Besame Cosmetics Shipping and Return Policy
Shipping
Besame offers both domestic to all parts of the United States and international shipping to the UK, Japan, Canada, and European Union. The company offers free shipping for orders on or above $55 for domestic orders and $150 for international orders. Orders within California are subject to $10 tax. Orders placed before 1 p.m. will be shipped the same day, while orders placed past 1 p.m. are pushed to the following business day. Shipping costs vary with location.
Return Policy
Besame offers a 30-day return policy. Customers should pay an $8 processing fee for all returns, and they can only process one exchange per order. Initial shipping fees/costs are not included in the refund. Customers should contact customer care for guidance and further directives about returns.
Popular Alternatives to Besame Cosmetics
Besame Cosmetics Promotions & Discounts
Join the company's reward program to access discounts as you accumulate points. 200 points are equivalent to $10. When you reach the redeemable number of points, the brand gives you a discount code to use and save on your purchases. You can also earn points by following the company on their social media pages, leaving reviews, or inviting friends. The brand also offers customers 50 reward points on their birthdays.
Contact Besame Cosmetics
For further inquiries about the brand and its products, contact their customer support team through their email [email protected]. You can also fill out the form provided on the contact page. Their support team is available from Monday through Friday, 8:30 a.m. to 5:00 p.m. PST. Alternatively, you can call them through their phone number +1 818-276-9400.
Besame Cosmetics Review: Editors Verdict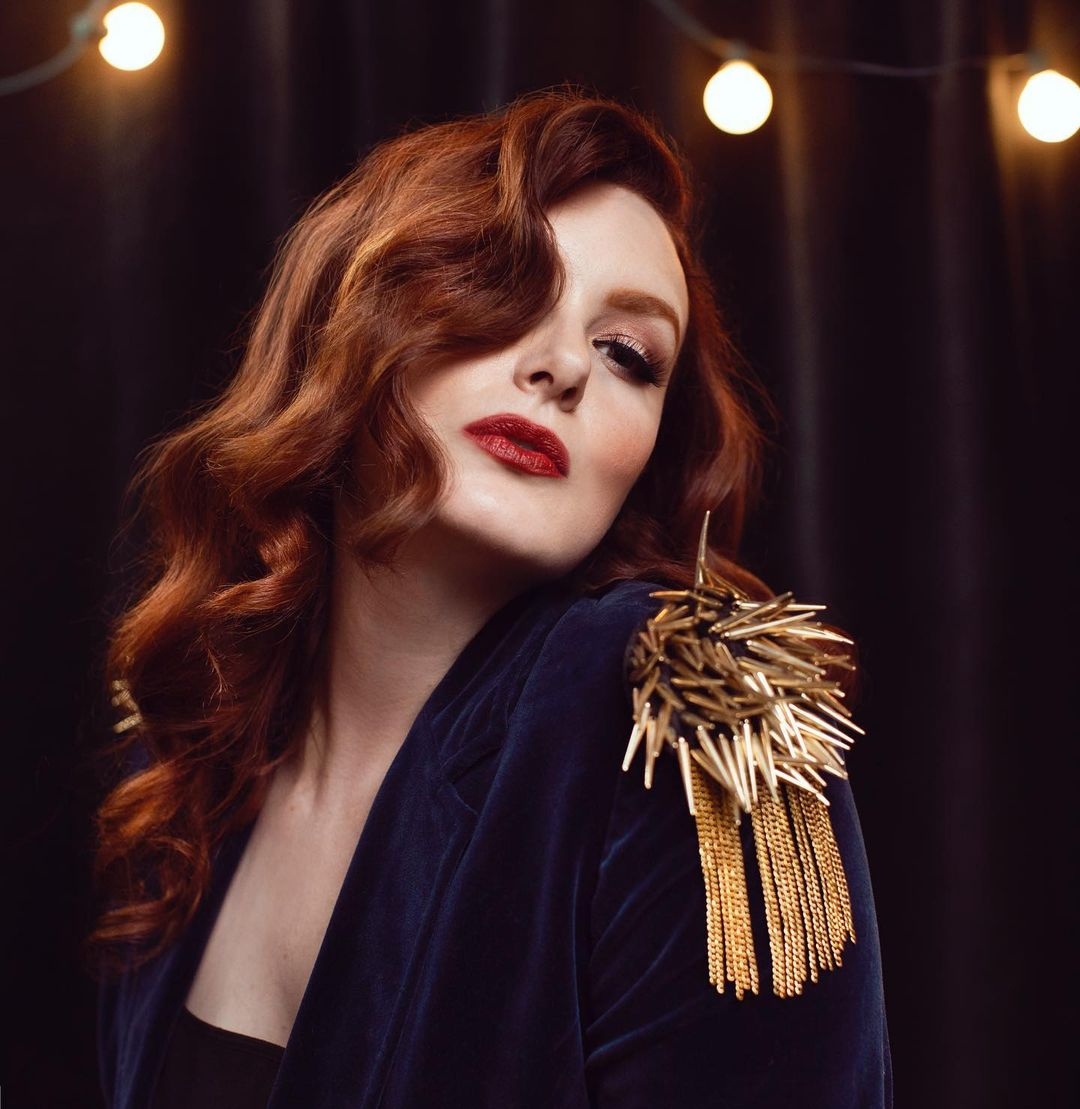 To sum up this Besame Cosmetics review, we have concluded that the brand is worth it. In terms of vintage cosmetics, the brand has managed to match up to the customers' expectations. They offer quality and sustainable products that are safe on all skin types, including the super sensitive. Although the selection is limited, the brand has various neutral to bold shades to choose from.
Additionally, it is a plus to have vegan and cruelty-free products made from natural, clean, and healthy ingredients. Reviews from customers are living proof that Besame is well-deserving of the praises. If you are not sure which lipstick is ideal for your sensitive lips, try Besame today for exceptional results.
Looking for other luxury makeup brands? Check out these reviews of Buxom, BH Cosmetics, Anastasia Beverly Hills, as well as Bite Beauty.
Besame Cosmetics FAQ
Do Besame Cosmetics test on animals?
No. Besame Cosmetics doesn't test on animals. The company uses natural and healthy ingredients in all products. As such, Besame Makeup is cruelty-free.
Are any of Besame products considered vegan?
Yes, all their lipsticks, mascara, powder, and creams are vegan. Their lipsticks and mascara contain beeswax that is sustainable sourced to improve texture.
Are Besame products gluten-free?
Yes, all their powders (loose or pressed), lipsticks, cake mascara, and cream rouge are free of gluten.
Are Besame Cosmetics considered "clean beauty"?
Yes, the company offers "clean beauty" as products don't contain any form of toxic components. They derive products from natural and healthy ingredients only.
Are Besame makeup shades really vintage reproductions?
Yes, Besame Makeup shades are vintage productions. The company sources its makeup from antique stores, estate sales, auctions and comes up with shades and textures that look like the original.
They incorporate modern ingredients that are high quality and long-lasting.