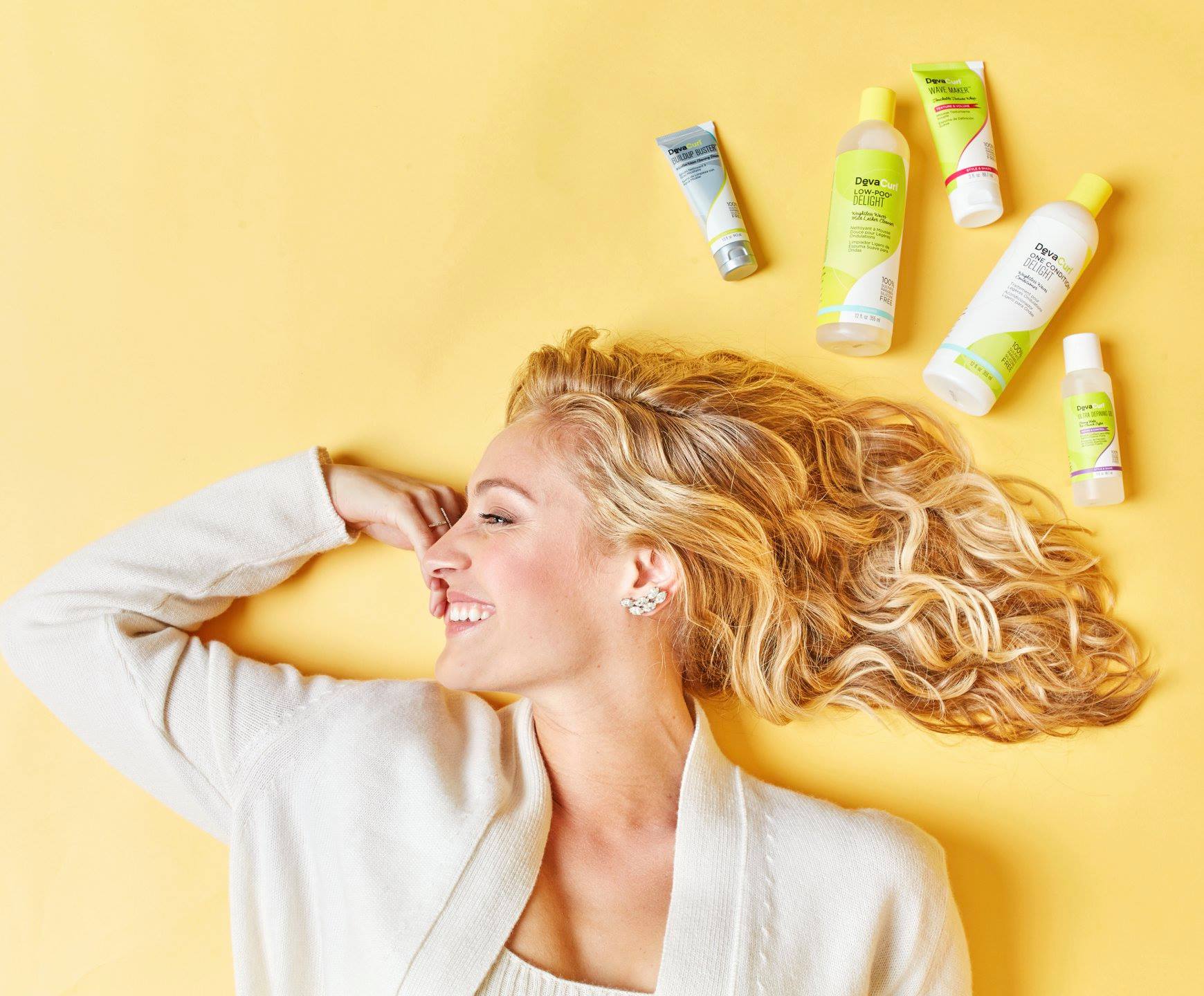 Every hair texture ranging from straight, curly, and wavy hair to other kinds of hair, can look classy and neat when properly maintained. Chill out, that female model with long, shiny hair isn't a goddess. She is just a human like you who simply takes good care of her hair type. If your hair is wavy or you're a fan of wavy wigs, we have compiled a list of the best wavy hair products for you.
Wavy hairs are very pretty and they definitely add to your natural beauty. If your hair is wavy, it is time to rock your hair like royalty. It is the time to make all your friends crave your hair type. With the right formulas, you can do just that, can't you?.  Reading through our list will surely give you enough information on the best products. We've searched through the entire beauty world to bring you the best wavy hair products.
10 Best Wavy Hair Products
If you are a lady or a style-conscious guy, you should know that your hair is a crown and you should wear it with pride. Rocking your hair well adds some degree of confidence to your appearance. We know it is the dream of every girl out there to have charming, well-kept hair. Consequently, our list covers the best hair products for wavy hair. If you're ready to chill with the wavy hair queens and kings, let's explore!
1. DevaCurl No-Poo Original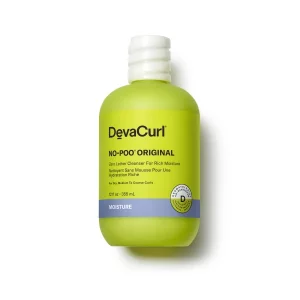 DevaCurl is a hair care brand that manufactures and sells hair care products. They sell products like conditioners, shampoos, cleansers (DevaCurl No-Poo Original), gels, styling creams, and other hair treatments. The DevaCurl company was established by Lorraine Massey in 1994 and its headquarters is in New York City. DevaCurl's main objective is to enable girls with curly hair to flaunt their hair with pride.
Besides, DevaCurl manufactures sulfate-free and cruelty-free quality hair products. If your hair is curly and a step closer to wavy or you have long/short curls, then DevaCurl No-Poo Original is the perfect formula for you. This haircare formula is one of the best curl-enhancing products for wavy hairs. It keeps your curls intact by nourishing and hydrating them. DevaCurl No-Poo Original is the most famous and best-selling product of the DevaCurl brand. It is an excellent cleanser for wavy and curly hairs.
DevaCurl No-Poo Original does not contain any fragrance and it does not irritate the scalp. Hence, it's a nice pick for those with delicate or sensitive scalp. DevaCurl No-Poo Original washes the scalp thoroughly and clears all forms of hair dandruff. Unlike some hair cleansers, this wonderful cleanser will not deprive your scalps of its natural oil.
The DevaCurl No-Poo Original is hypoallergenic and has a mild effect. It preserves moisture thereby keeping curly hairs healthy and hydrated. Most traditional shampoos people use are made from harsh chemicals but DevaCurl's cleanser is different. It is prepared from gentle chemicals which are gluten-free, paraben-free, and phthalate-free.
Recommendations
Our dermatologists recommend DevaCurl No-Poo Original as one of the best hair products for wavy hair because it detangles stubborn waves and makes them look good. A bottle of DevaCurl cleanser weighs 12 ounces and each bottle is made partly from plastic. Thus, DevaCurl cleanser is eco-friendly. DevaCurl users can vouch for its rejuvenating touches on their curly hair.
Currently, the DevaCurl brand has 500,000+ followers on Instagram. Some notable blogs like Buzzfeed.com, Good Housekeeping, Mashable, etc, also affirm DevaCurl No-Poo Original's effectiveness.
2. Color Wow Dream Coat For Curly Hair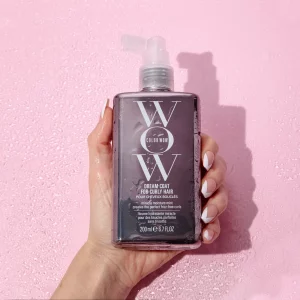 Meet Color Wow's dream coat for curly hair, one of the best wavy hair products. Color Wow is a distinguished hair care company. The brand is controlled by three haircare experts Gail Federici (founder), Chris Appleton (creative director), and Dr. Joe Concotta (the in-house chemist).
Color Wow dream coat for curly hair is a wavy frizzy hair product. The formula is quite fast in action when reducing your small or long curls frizz. As a result, it is the most popular product of the Color Wow brand with a lot of positive customer reviews. Owing to Color Wow's popularity, it sustained several happy followers on different social media platforms. It has 87,000 followers on Facebook and over 300,000 followers on Instagram.
Additionally, Color Wow has won a lot of brand recognition awards. One of which is the "allure best of beauty award". Color Wow dream coat for curly hair is a special shampoo that detoxifies and eliminates pollutants that discolor the hair. This dream coat helps to protect and bring back your hair color. If you once had bright blonde, black, brown, white, or gray curly hair that has lost color due to the application of some unpleasant hair products on it, worry no more. Color Wow can help restore those natural colors.
Last thoughts on the Color Wow product
If your wavy hair is coarse, tough, or dull as a result of being over-exposed to chlorine or hard water, go for a Color Wow dream coat. The Color Wow dream coat for curly hair is made from gentle minerals like copper, calcium, aluminum, magnesium, iron, and manganese. Plus, this formula is gluten-free, vegan-friendly, frizz-free, non-alcoholic, and sulfate-free.
You can get a Color Wow dream coat for curly hair at $24 on the Color Wow website or any other online store. And if you register for the mailing list, you get a 20% discount for every product you buy. Color Wow is both affordable and productive. Try it and thank me later.
3. Innersense Quiet Curl Calm Control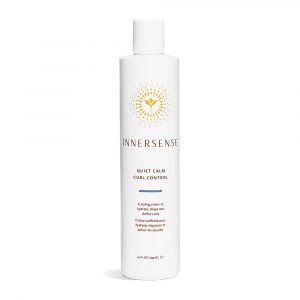 Innersense quiet curl calm control is a styling lotion that sets and maintains curls. The wonderful formula hydrates and defines curls. The Innersense curl cream is prepared from natural ingredients like shea butter, honey, rooibos tea, a blend of frangipani, and organic flower oil that removes frizz.
The Innersense organic beauty company is the brainbox behind the Innersense hair products for wavy hair. Innersense company stands out with huge followers of 150,000+ on Instagram. Moreso, Innersense beauty has been featured in popular magazines like Glamour, Self, Goop, Byrdie, etc. Their headquarters is based in California, USA. And they distribute their products to customers right from the headquarters.
Back to the wonder Innersense curl lotion, it contains no harsh chemicals such as paraben, silicone, sulfate, etc. Moreover, Innersense quiet curl calm control does not contain any artificial scent or ingredients. A hairstylist at the Las Vegas detox salon recommends this curl control as the best go-to product for making all types of curl softer and frizz-free.
You can purchase Innersense quiet curl calm control at any price between the $9-$70 range. A 10-ounce bottle of Innersense lotion costs $26 on the website. Moreso, the Innersense brand will grant you a 21-day return guarantee for any products you purchase. That is, if your Innersense cream does not live up to your expectation, you can return it within 21 days of purchase.
4. EVOLVh WonderBalm Magic For Curls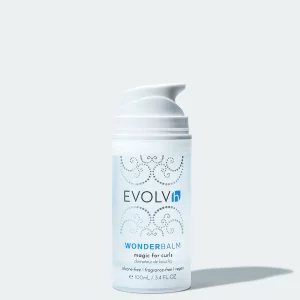 The biggest wish of every wavy-haired lady is to have silky, shiny, and healthy curls. EVOLVh WonderBalm magic for curls will leave an extraordinary, rejuvenating touch on your curls. Plus, EVOLVh WonderBalm protects the hair from excess radiant heat and UV rays. If used often, EVOLVh straightens hair and defines curls in no time. It also eliminates frizz and hydrates dry locks.
EVOLVh WonderBalm magic for curls is one of the best hair products for wavy hair and it is manufactured by the EVOLVh hair care line. The brand was established by Boris Oak in 2009. Boris Oak is a hair enthusiast who believes 'every hair trip must be personal and unique.' EVOLVh products such as its WonderBalm magic for curly hairs are made from purely natural ingredients that are vegan-friendly. Note that EVOLVh means "the evolution of health care."
This brand also offers online consultation to people who don't know how to go about their hair type. EVOLVh WonderBalm magic for curls is a trailblazer amongst other EVOLVh products. Wonderbalm contains essential oils like kiwi seeds oil and castor oil. Kiwi seeds oil hydrates and softens curls when absorbed by the scalp. Castor oil lubricates the hair shaft to prevent hair breakage.
Sebacic acid in EVOLVh WonderBalm helps to smoothen curls. In addition, WonderBalm is eco-friendly. EVOLVh WonderBalm has a lot of positive reviews because its users cherish it for having many helper features. You can purchase WonderBalm online on the brand's webshop or Amazon. There's also a 30-day money-back guarantee for purchasing EVOLVh WonderBalm.
5. Briogeo Curl Charisma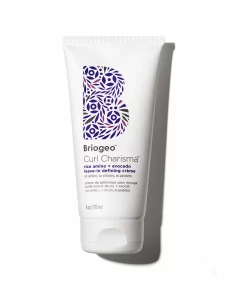 Briogeo curl charisma is one of the best curl-enhancing products for wavy hair. The Briogeo curl charisma is prepared with 95% natural ingredients. Plus, this formula contains no silicones, phthalates, violent sulfates, DEA, artificial dyes, and parabens. The Briogeo formula is strictly for those with wavy and curly hair textures from 2A to 4C.
Furthermore, Briogeo curl charisma is usually infused with quinoa extract, avocado oil, tomato fruit ferment extract, and rice amino acids to enhance its moisture content. Also, these ingredients help to define soft, shiny, and healthy curls. Briogeo curl charisma is cruelty-free and vegan-free.
Briogeo curl charisma is one of the best wavy hair products approved by our dermatologists and experienced hair stylists. You can buy Briogeo curl charisma on the Briogeo website, Amazon, or any reliable online store. The Briogeo brand also offers a 30-day money-back dropdown after the shipping date.
6. Cantu Moisture Retention Styling Gel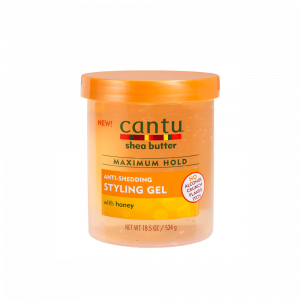 Here's another brand that manufactures hair products for wavy hair. Cantu moisture is an award-winning haircare brand that sells quality hair products for all hair textures. Cantu was founded by Rick Cantu in 2003. The brand was named after his last name, "Cantu." The sole aim of the company is to produce quality moisturizers for curly hair.
Cantu moisture retention styling gel is one of the most effective and popular hair products. Cantu gel helps to set and hold your curly hairs in position. Within a few days, Cantu moisture gel will moisturize the hair and scalp.
Nevertheless, Cantu moisture retention styling gel is a wavy frizzy hair product. And on the other hand, the company manufactures hair products mostly for men. Cantu produces different, special styling gels for men at affordable prices. Some of these gels are Acai Berry styling gel, Cantu cream pomade, Avocado hydrating gel, and many more.
7. Bumble and Bumble Curl 3-in-1 Conditioner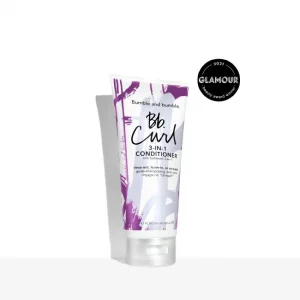 Bumble and Bumble popularly known as B&B is a hair care brand that manufactures many hair products. The Bumble and Bumble curl 3-in-1 conditioner is a product of the B&B brand that nourishes and cleanses curls. This formula keeps curls fresh and dazzling. B&B curl 3-in-1 conditioner is one of the best wavy hair products that work on all sorts of hairs.
Also, this formula is light, non-gooey, and protects curls from excess UV rays that can strip them of their natural oils. Research reveals that Bumble and Bumble curl 3-in-1 conditioner is one of the best curl-enhancing products for wavy hair.  Furthermore, the B&B curl conditioner defines and hydrates curls. It is prepared with natural ingredients like cocoa butter, shea butter, avocado oil, coconut oil, etc.
Bumble and Bumble curl 3-in-1 conditioner de-frizzes, detangles, moisturizes, and softens wavy hair. You can purchase a 2 fl ounce bottle of B&B curl conditioner for $16. An 8 fl ounce bottle of this formula costs $32.
8. XMondo WaveTech Wave Foam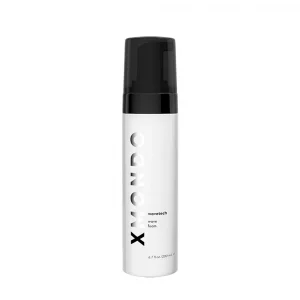 XMondo WaveTech wave foam helps to enhance your overall wavy hair's appearance. It highlights existing waves and makes them softer without a crunch. XMondo WaveTech wave foam is suitable for all hair types. A 6.7 fl ounce WaveTech wave foam contains a cationic styling agent known as "Polyquaternium-72."
More importantly, this styling agent helps to maintain wavy hairstyles by coating your hair fibers with curl memory nutrients. XMondo WaveTech wave foam also contains Pro-Vitamin B5 that hydrates and binds your hair follicles. Moreover, other ingredients in this wave foam are waveflex technology and glycerin. Glycerin creates a boundary to seal in moisture and hydrate curls.
Waveflex technology is a wave-forming ingredient that develops a barrier on the hair strand and defines waves with maximum flexibility. XMondo WaveTech wave foam works best when blended with salty sea salt spray for wavy hairs of type 1, 2a, 2b, 2c, and straight hairs. Altogether, the ingredients in the XMondo formula leave your curl with a perfect, natural look.
XMondo WaveTech wave foam fragrance is a mixture of Japanese cherry blossom, white jasmine, bergamot, and sandalwood. A lot of customers love the XMondo formula because it repairs damaged hairs and detangles stuck hairs during its moisturizing mission. Thus, XMondo WaveTech wave foam ranks high in the world of the best wavy hair products.
9. Living Proof In-Shower Styler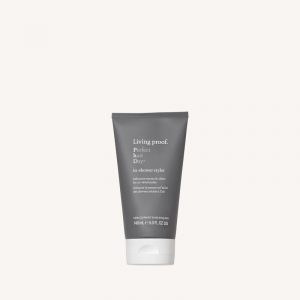 If you need a product that will add body to your wavy hair as well as maintain its texture, consider living proof in-shower styler. Living proof in-shower is one of the good products for wavy hair you can ever come across. Plus, this active formula boosts wavy hair's natural shine.
According to some customers' reviews, living proof in-shower stylers live up to their brand name by reducing styling time as an in-shower product. The in-shower styler is made up of standard ingredients like magnetic texturizers, cationic resins, thickening molecules, and hydrophobic resins. Hydrophobic resins keep strands smooth while cationic resins enhance the hair texture.
Thickening molecules make hair fuller and magnetic texturizers improve natural waves. You can purchase living proof, in-shower styler, on the website or any reputable online haircare products store.
10. Moroccanoil Curl Control Mousse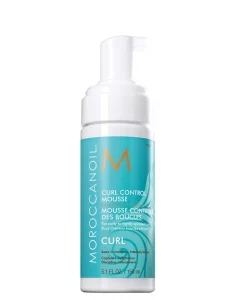 MoroccanOil curl control mousse is one of the excellent wavy frizzy hair products. Moreso, the best wavy hair products list can never be complete without the MoroccanOil curl control. The Moroccanoil formula defines curl and eliminates frizz.
Furthermore, MoroccanOil curl control mousse is specially made for coiled, curly, and closely spiraled hair. The amazing cream holds curls for hours without the crunch. MoroccanOil formula contains Argan oil which keeps the hair smooth, softer, and non-sticky. The mousse should only be applied to towel-dried wavy hairs and left for some minutes.
If you repeat this process every day, it's only a matter of time before you regain your curl's natural elegance. Purchase MoroccanOil curl control mousse at an affordable price on the webshop, Amazon, or any other standard haircare products store. If you have your money ready, you can revive your curly hair. So, what's drawing you back? AddMoroccanoil formula to your cart today! Your hair will surely thank you for investing in it.
Best Wavy Hair Products: Editor's Verdict
Our list spotlights the best wavy hair products so far. So, skim through the list and pick up some inspiration. Most times, it's not about the cost of the hair products you use, it's about the value you get from them. Good products for wavy hair are scarce to find in random hair care stores. However, we understand your concerns and needs. This is why we bring you the above top-notch wavy hair products.
If you try out any of the products above, you will surely breathe life into your wavy hair again. In no time, your curls will emerge bouncy, silky, and elegant. Furthermore, you don't need to wear wigs to cover up your discolored, dull hair. Keep in mind that, more than any artificial hair, your natural hair will always make you feel confident.
Still looking for other hair care products? Check out our honest and unbiased reviews of Kerastase, Camille Rose, Hairstory, and Hairburts.