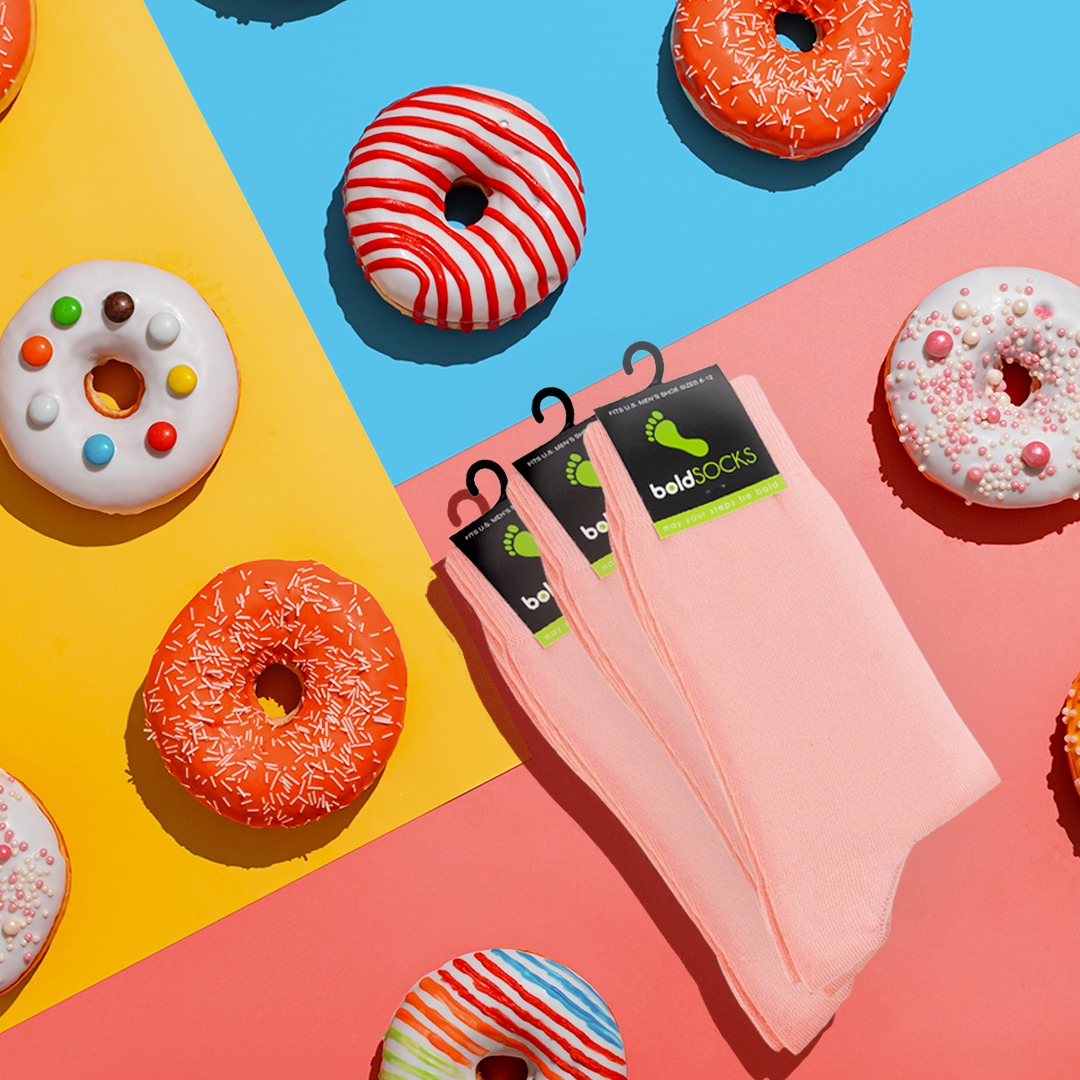 The right choice of socks is essential for maintaining foot hygiene. Since its inception, Bold Socks has been creating unique socks for men, women, and kids. Their socks are striking in color combinations and portray a message. This Bold Socks review will look at the ins and outs of this brand, including what customers think about the brand, its bestsellers, promotions, and much more, to help you determine if these are worth purchasing.
About Bold Socks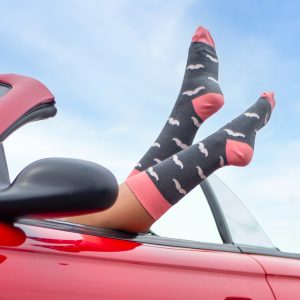 Bold Socks is a unique, ethically driven company that chooses people over profits. As the name suggests, the company takes the road less traveled and has grown to become one of the most transparent and trustworthy socks stores online. They produce ethically manufactured socks from high-quality components with the aim of making a positive impact on the world.
The business is grounded on three values; Bold Impact, Bold Quality, and Bold Ethics. These three approaches are the unique strategies that Bold Socks uses to scale the heights.
BoldSocks was founded ten years ago with the simple goal of becoming a Bold Socks brand that manufactures the world's Boldest socks. They pressed, and each year they did their internet research, visited fashion shows and trade shows, and added new socks styles. They did all these to become the number one socks brand that everyone will consider buying.
One of the biggest challenges they faced in their start-up years was operating in a market flooded with cheap, low-quality knock-off socks. Every day new socks companies were mushrooming, and their only goal was profits. They did not care about the kinds of socks they made.
When fun socks hit the market, competition became so stiff. The business market became unbearable with repeated socks patterns that made Bold Socks look like a less innovative, cheap, and uninspired socks store.
More about Bold Socks
No one had the drive and mindset to create fashionable, fun, and ethically manufactured socks. All they cared about was more sales which meant more profits.
In 2014, the company upscaled its creativity and started Statement Sockwear. The brand was part of a company that was fueled by the desire to deal with the worst water crisis at that time. Every purchase of Statement Socks was channeled to the campaign.
After the campaign, the company focused on reinventing and reengineering its innovative socks by creating epic patterns and a wide color pallet. They ensured that every sock reflects creativity, durability, and brightness that brings fun to everyone.
Over time, the company has set the stage for what it means to be Bold and make an impact. Its mission is to make a Bold difference. Today they are celebrating ten years of Boldness and resilience. Let's get on with our Bold Socks Review
Pros
It is simple and easy to order the socks online

Fast and timely delivery of orders

The company manufactures high-quality socks with a variety of designs

Their socks are available in various colors to suit your preference

They offer several shipping options to choose from

Their socks offer comfort and durability
Cons
It is difficult to get socks that fit large feet

There is no free shipping for international order

Their socks are pricier but worthwhile
Boldsocks Product Review
Bold Socks are fun and trendy socks that will help you express your personality. Here are some of the brand's top-selling socks. 
Bold Mens Dress Socks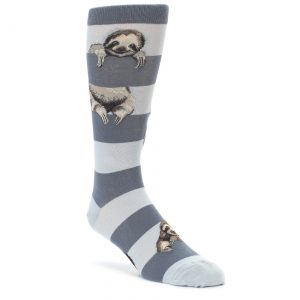 Every man's wardrobe needs to have casual, high-quality socks. You don't have to put up with the usual black dress socks and bland white again. Bold mens dress socks offer trendy dress socks coupled with Bold colors and cool patterns.
These socks will alternate between your feet and the washing machine. They will become your favorite because they are one of the most outstanding and comfortable men's dress socks.
This Bold Socks review found that the socks are made with 80% combed cotton, 15% Spandex, and 5% Nylon. The thickness is that of the standard socks.
It is a Bold sock that fearlessly blazes the trails. Available in a variety of colors like blue and orange. The height stretches from low to mid-calf.
The gray guitar socks are a classy example. It is a top purchase among music lovers. If you want to take your musical experience to the next level, these are the ideal option. These socks go for $14.95, and they are a perfect addition to your wardrobe.
They are stylish and a wonderful way for you to indirectly communicate your love for music. The socks can be worn to a wedding or selected as matching groom's socks.
Other Bold designs include American Flag Socks, Red Black Piano Cat Socks, Golf Socks, and the infamous Holiday Snowflake Socks.
Bold Mens Performance Socks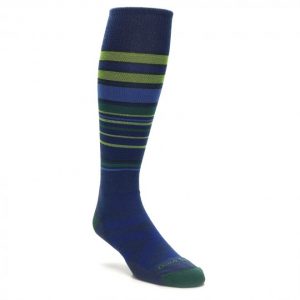 Staying fit should be part of your everyday healthy routine. Running, hiking and cycling are some of the activities you can engage in to stay fit. If you are looking for high-performance socks to keep your feet dry and on top of the game, Bold Men's Performance socks are the most suitable option. 
These socks are a perfect way to step into the competition because they are quality athletic socks. They are perfect to wear in the gym and when you are out tracking, running, training, and cycling on the road.
This Bold Socks review discovered that the socks have a unique design and are made to absorb and lock out moisture from your feet. They help your feet stay dry and breathable while ensuring you have a thrilling sporty day.
The Bold Men's Performance Socks are made from 61% Merino wool, 36% nylon, and 3% lycra. They are considered thick socks because they are made from a heavyweight material blend.
When worn, the socks make a Bold and conservative statement. They are available in various colors, including olive, white, black, and striped, with a pair going for $22.00. 
Bold Womens Novelty Socks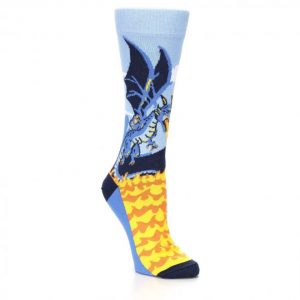 Looking for fun and fashionable socks, you can never go wrong with the Bold Women Novelty Socks. These socks are a must-have in your drawer. They will help you showcase your fun, crazy, funky, and wild personality.
These selections of fun women's socks comprise a wide array of colors and various novelty designs. They will surprisingly bring out the hidden Boldness and wacky side that people don't get to see.
The different designs of these novelty socks revolve around the everyday activities of women. The designs consist of shopping, favorite hobbies, holiday, animals, and pop culture.
These novelty socks are a perfect gift idea for any woman. You can never go wrong when you give your sister, mom, girlfriend, daughter, or even yourself one of these cute, adorable pairs.
The Christmas North Pole Socks should be on every woman's wardrobe. They are suitable for women who wear shoe sizes five to ten. The socks are made from 80% combed cotton, 15% spandex, and 5% nylon. 
The socks also feature an average thickness and a Bold factor, and they are available in red, green, and light blue. Available at $10.95, they come decorated with a Christmas tree, Santa's house, and a North Pole sign. 
Bold Kids Patterned Socks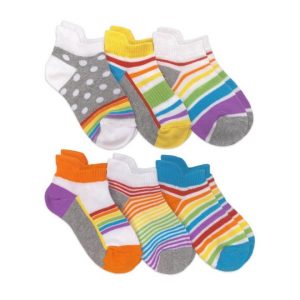 You can never go wrong if you buy fun, patterned socks for your kids. They will love these Bold Kids Patterned Socks because they are fun, toned-down, colorful socks that every child yearns for. The socks are not only daring but classy, and they will usher your kid into the world of colorful patterns.
The Kids' Patterned Socks are available in a wide array of designs. Whether you are looking for umbrellas, polka dots, or argyle socks designs, Bold Socks are here for you and your adorable kids.
Your kids will love these socks regardless of whether they love to play a lot or a little, these socks will carry them through their everyday adventures. The designs are created to suit everyday children's adventures.
They are tough socks styled for durability and have the strength to withstand the roughest days of play. You can add some fun to your child's life with the Bold Kids Patterned Socks.
The Rainbow Low-Cut Socks are a fan favorite, with a pair going for $15.99. These socks are suitable for kids aged between 7 and 10. They are colorful socks with an average thickness.
They also feature different designs and are made from a comfortable material that will carry your kids through any playful day.
Other patterned socks designs include Olive Green Argyle Junior Groomsmen Kids Dress Socks and Sport Performance Socks.
Groomsmen Wedding Matching Bow Tie & Sock Kits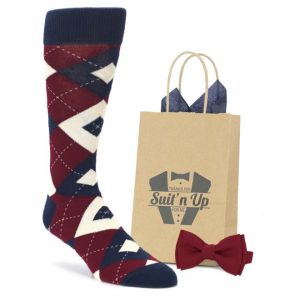 Weddings are fun and a great way to bring people together. You can also add more fun to this special day by wearing perfectly matching socks and bow ties. Finding matching socks and bow ties can be a daunting task. These should not worry you because Bold Socks are here to help you maneuver through this challenge.
Bold Socks introduced the matching bow tie and socks collection because they understand the hustle of buying socks and bow ties from different stores and trying to make them match.
Make your work easy by buying the groomsmen's wedding matching bow tie and socks with a single purchase.
The Navy Gray Bold Socks' Argyle Wedding Groomsmen Dress Socks for Men with a Navy Bow Tie is a perfect combination. These socks are made from 75% combed cotton, 23% nylon, and 2% spandex. This collection features an average thickness and a height that stretches from low to mid-calf, with a pair costing $34.00.
Navy is a unique dark blue color that blends well with any accent color. It is also a perfect shade that brightens any wedding.
Bold Socks Review from Customers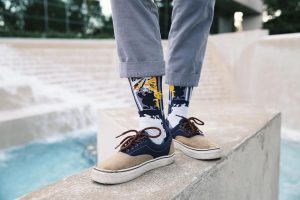 Our team checked Bold Socks reviews from customers to find out what they have to say about this socks brand. The brand has received numerous positive compliments from customers who are satisfied with the product.
The general expression of many customers is on the durability of the socks. A large percentage of Bold Socks customers commend the company for making high-quality socks that stand the test of time. There is a mutual feeling that the socks are comfortable, beautiful, and have amazing colors.
One customer from Amazon was amazed by the quality of the socks. She explained how she bought the socks in late 2016, and she is perplexed that some of the socks are still in good condition, although she wears them every day. She says she has a bad habit of walking around with socks, but Bold Socks have never disappointed her. The customer is satisfied with the quality and promises to buy a second batch soon.
Popular Alternatives to Bold Socks
Further customer reviews
Another customer praised their socks for their thickness and dryness. He said that the fabric is of good quality, and it does not sag even if you wear it for a long time. The customer was content and happy that despite wearing the socks for a long time, they have not faded. He added that the socks have become his signature socks and his family and friends make fun of his distinct and colorful socks.
There were continuous encouraging comments from many customers. One of the customers who bought six pairs of socks for her wedding party stated that she bought men's socks in sizes 8 to 12. They perfectly fit the groomsmen, and no one had an issue. The socks also matched with the canary color she chose for her bridesmaids. Her only regret is that she would have gone for the six-pack to help her save money. 
Sign up for Bold Socks
Start your journey with Bold Socks and get 100 Bold rewards of $5.00 value. Visit the company's official website and create an account. Additionally, you will get Bold Rewards for every purchase you make on their website. 
Where to Buy 
You can purchase these Bold Socks from the company's website BoldSocks.com. The socks are also available on Amazon.
Shipping and Return Policy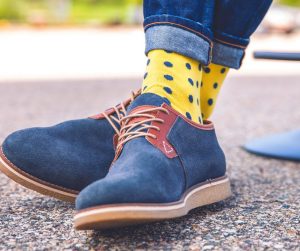 The company has three shipping options. US customers enjoy free shipping orders worth more than $35.00. The standard shipping fee is $3.99 for orders less than $35.00. There are other expedited options like priority shipping at $9.99, express shipping at $25.99, and express shipping at $59.99.
The Canadian Shipping options offer free shipping for orders above $50.00, and it takes approximately two weeks. International orders outside Canada and the U.S. are shipped at a standard rate of $15.00, and it will take two weeks or longer depending on the location. 
If you order Bold Socks and are unsatisfied, you can return the unworn pair within 60 days from the date of purchase. You will then receive a full refund to help you purchase another item of your choice. 
If you feel like the socks you bought are not high quality, you can always contact the company for a free replacement. 
Promotions and Discounts
Our team discovered several coupons and deals that customers can take full advantage of. With a Bold Socks coupon or promo code, you can save money when shopping for socks on the brand's site.
The company offers free shipping to US and Canada orders worth over $35.00

For orders of $60.00, you'll get a 10-dollar discount if you use this Bold Socks promo code DoGood10

Orders above $100.00 attract a $20.00 off when you use the promo code DoGood20

There are also great deals whenever the company is doing a clearance sale. You can get up to 50 and 60% off when you purchase the patterned dress socks and the fun novelty.
Sign up on their website and enjoy the weekly deals. Shop men's and women's deals of the week socks.
Contact Bold Socks
If you have any concerns, you can reach the company through their official email address [email protected]. You can also fill out the online message form on their site. Their support team is available from Monday to Friday from 9.00 a.m. to 4:00 p.m. 
Bold Socks Review: Editor's Verdict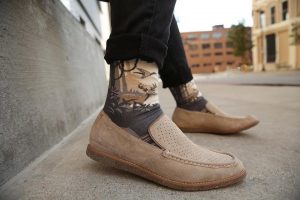 To sum up this Bold Socks review, our team found this sock brand worth checking out. If you are looking for comfortable, ethically manufactured socks made of high-quality components, Bold Socks is the ideal place. Their socks come in various colors and styles to suit people with different tastes.
Still hunting for new clothes and brands? Check out our reviews of Faherty, Unbound Merino, Sock Fancy and Ten Thousand Shorts.
Bold Socks FAQ
Are Bold Socks comfortable?
Yes. Bold Socks are made from combed cotton for maximum comfort and durability.
What are the differences between novelty socks and regular socks?
The answer to this question depends on your definition of regular socks. If we assume regular socks are any plain socks without a design and pattern, then novelty socks are the opposite: they are vibrant, colorful, and fun socks that make a Bold statement.
How to care for my Bold Socks?
To care for your Bold Socks, wash them separately from the rest of the laundry. Once they dry, turn them inside out to preserve their smoothness for long.
Do women wear novelty socks?
Yes. Women also love socks that come with interesting illustrations. They like colors that match their outfits but ensure that the novelty design is the highlight of the outfit.