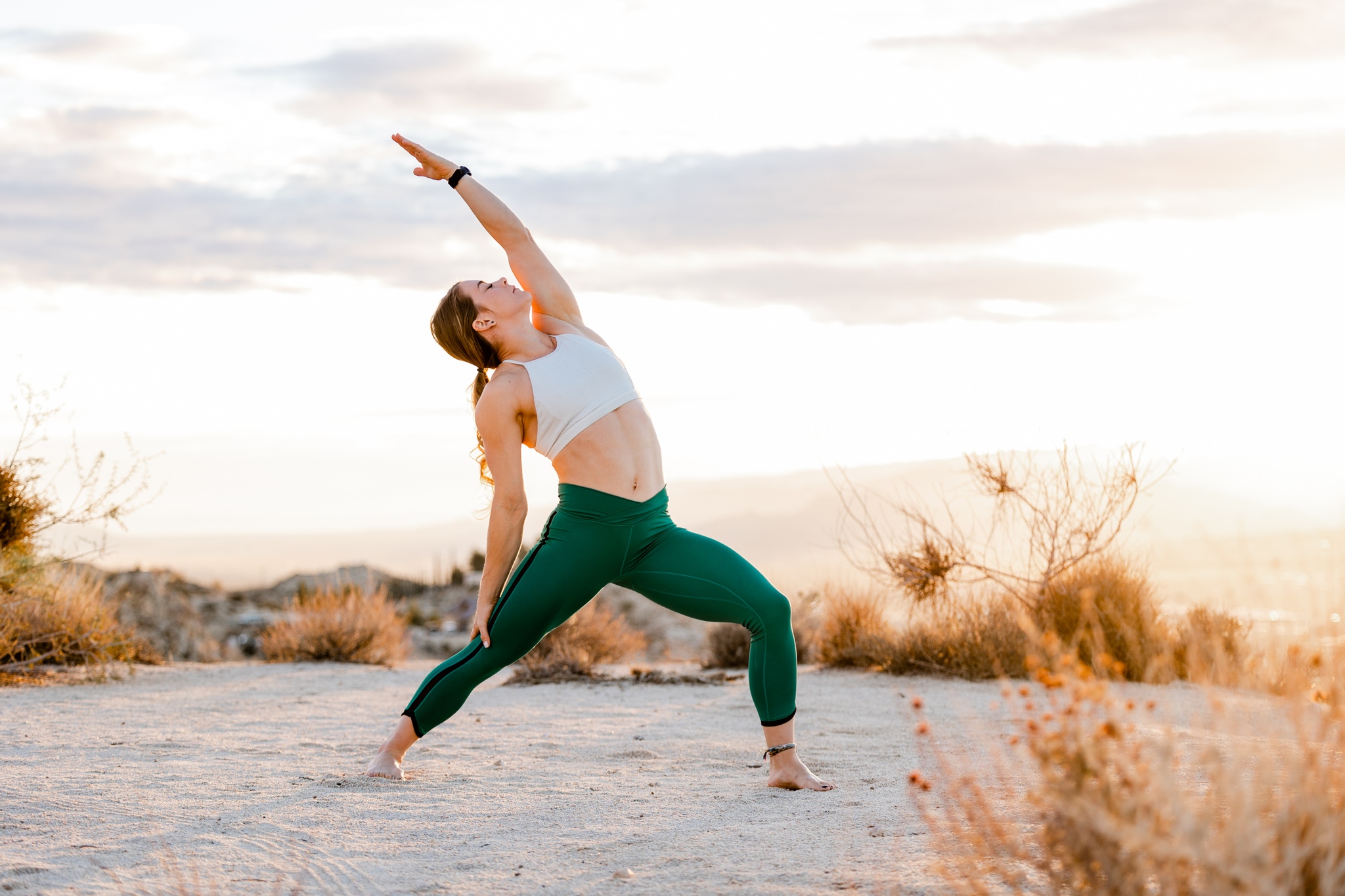 How you dress affects your performance throughout your day. That's why you need the right sports gear to boost your confidence and performance. Born Primitive is one of the leading athletic brands specializing in athleisure and workout clothing for women and men. The company champions all modern savages who work very hard without making excuses. We will take you through Born Primitive reviews from various customers, the brand's best-selling athleticwear, promotions, and more. In turn, you can decide if their athletic and workout clothing items are worth the buy.  
About Born Primitive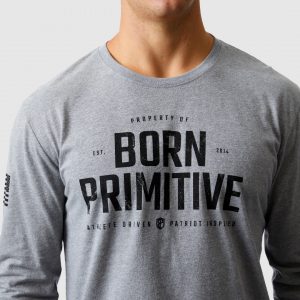 If you are wondering: Who is the Born Primitive owner? This company is the brainchild of Bear and Mallory Handson; the duo created Born Primitive in 2014. The company makes high-quality and super comfortable athletic and workout clothing for both men and women to help them become more productive.
Born Primitive focuses on producing workout and athleisure clothing that inspires people to push themselves to the next level. Their clothing is available in all sizes, and they are suitable for people with different skills. The company is known for staying true to its service, as it offers its customers high-quality products and top-notch customer support.
The brand is a trusted producer of high-quality athletic apparel, and it has earned features in top media sources, including Morning Chalk Up, Forbes, USA Today, Inc., and Yahoo. The brand boasts 355k followers on Instagram and more than 152k Facebook followers.
Through the support of its customers, Born Primitive also supports charities that align with its brand echoes. These include charity organizations that support cancer research/prevention, first responders, and the military. 
Pros
Offers an extensive selection of athletic clothing for both men and women of all sizes and all skills
They ship internationally
High-quality athletic and workout clothing items
The company ships outside the United States to military addresses and post boxes.
If you purchase products worth more than $35, you are eligible for Afterpay financing
The company supports a range of charities
Cons
Returns to the company are not free
Customer support is not available 24/7
Returns are only accepted for store credit
Born Primitive Clothing Review
The company has a wide selection of athletic clothing, including sports bras, swimwear, leggings, shorts, and many more. The Born Primitive clothing brand offers comfortable-to-wear pieces available in all sizes, ensuring that everyone gets the perfect fit. Keeping this in mind, let's take a close look at some of their top-selling athletic and workout clothing items. Check out the best leggings brand on the market.
Born Primitive Leggings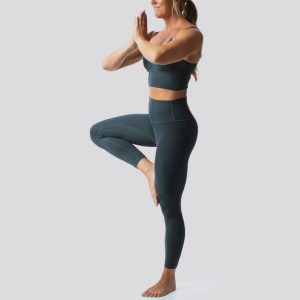 Born Primitive has a wide range of amazing leggings available in different styles, sizes, and colors, leaving you spoiled for choice. According to Born Primitive leggings reviews, buyers prefer these leggings because they are made of form-fitting material, making them very comfortable and perfect for various activities.
The Rise and Grid Capris are leggings that not only look good but are also very comfortable. They have dual pockets on both sides, a wide waistband that keeps you covered, and you won't need to adjust constantly.
Based on Born Primitive reviews, customers praise these leggings because they are made of 87% nylon and 13% lycra that are foam fitting, making them super comfortable and longer-lasting. Unlike other leggings, the Rise and Grid Capris have longer capris that will hit mid-calf. You only need to have $65 to own a pair of these leggings.
If you love high-waisted bottoms, you should get a pair of Your Go-To Leggings 2.0. These are an improvement to the original design that provides more support and coverage.
Your Go-To Leggings are very comfortable due to the form-fitting material. They are perfect for going to the gym, track, or even to do errands like going to the grocery store. For only $63, you can get yourself a pair of these leggings, which are available in 11 colors.
Born Primitive Shorts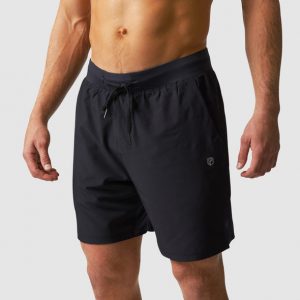 Getting the right shorts for working out can be a daunting task, especially if you don't know the type of shorts you need. Everyone has their preferences for shorts; some prefer simple, comfortable shorts while others like more foam-fitting pairs. This company understands this, and that's why they offer a wide variety of shorts for all men. Born Primitive Shorts include Training Shorts, Revival Shorts, Versatile Shorts, and many more.
If you're looking for a pair of shorts that you can wear while doing different athletic activities. The Versatile Shorts are ideal for you. These shorts are perfect for training climbing, running, and other different activities. They are made of 100% polyester, which ensures the accumulated sweat during your workout sessions is long gone when you leave the gym.
The shorts offer durability, maneuverability, a 7-inch inseam, and a built-in compression lining. They also come with more pockets than other shorts, and their pockets are built into the compression liner. You can enjoy the immense benefits of these shorts for only $65.
Born Primitive Swimwear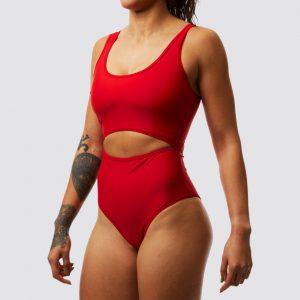 The brand's swimwear collection offers a range of bikini and one-piece styles swimsuits available for different types of athletic bodies. When looking for swimwear as an athlete, you should consider the straps, the design, the bottoms, and other factors. Born Primitive has considered all these factors when creating swimsuits, making them perfect for athletics. As such, you are guaranteed total comfort with Born Primitive swimwear.
Born Primitive boasts of high-quality swimsuits, and the One-Piece Oasis Suit is a perfect example of a functional and stylish high-quality swimsuit. This Born Primitive swimsuit has adjustable tie shoulder straps, making it easy to customize it to fit you perfectly.
Its made of 87% polyester and 13% spandex, making it lightweight; it also dries easily and quickly. Available in different sizes, this swimsuit comes in two colors: black and burgundy.
Born Primitive Athleisure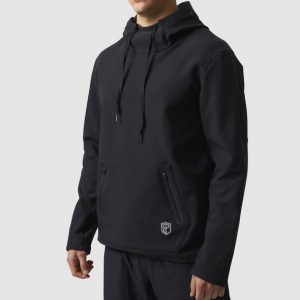 Athleisure has become a fashion trend that many people are embracing, as you can wear these clothes for multiple purposes. Born Primitive offers high-quality athleisure apparel that you can wear when working out, while just relaxing at home, or even for a dinner date.
Born Primitive athleisure is made of antimicrobial and quick-dry fabric, ensuring comfort and safety. Their athleisure apparel includes joggers, tops, hoodies, among others.
The Voyager Bottom Up is part of the men's athleisure collection that Born Primitive offers. It is a warm-weather shirt made of lightweight material, perfect for summer. You can pair this bottom-up shirt with a pair of shorts to create a calm, relaxed look great for the outdoors.
The shirt comes in four variations: the white palm tree, gunmetal gray, star and stripes, and black. You can get this bottom-up shirt for only $55.
Born Primitive Maternity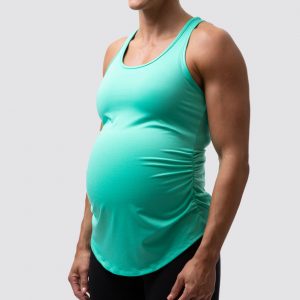 The best maternity workout clothes support and flatter the baby bump while providing extra length and comfort as you work out. Born Primitive Maternity collection has all you need from maternity leggings, nursing sports bras, shorts, joggers, and many more. Don't stop your workout because you don't have the right maternity apparel, while Born Primitive offers a range of maternity workout clothing items.
If you are an expectant mother juggling different responsibilities and want to keep fit, the Milk and Muscle Nursing Sports Bra is the most suitable maternity workout cloth for you. It is not only functional, but it also looks good and is super comfortable.
Born Primitive has worked closely with mothers and athletes who gave birth recently to create this sports bra. It is a duplicate of the company's most supportive and popular sports bra, the X factor sports bra, but it has additional features perfect for active nursing moms.
Born Primitive reviews show that expectant mothers love The Milk and Muscle Nursing Sports Bra because it does not have metal or plastic clasps that may feel uncomfortable when working out. The bra bust is added to create extra room, so if you are medium, the bust will fit like a size large. The brand also offers Maternity Rest Day Athleisure Joggers, Maternity Shorts, Maternity Staple Tanks, and much more.
Born Primitive Reviews from Customers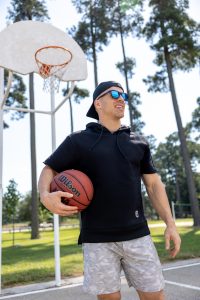 Our reviewers investigated customer reviews online from the brand's site and found that most customers have given their products a 5-star rating, with the average rating being 4.9 stars out of 45257 reviews.
Most of the customers on the site were recommended by friends and had good things to say about their products.
Most customers found the clothes stylish and comfortable for working out and allowed them to have thrilling workout sessions. They praised their bras for being secure and keeping the breasts firm.
When it comes to the leggings, they had a rating of 4.9/5 stars from over 500 reviews. Customers said they love their leggings because they are made of high-quality materials, making them comfortable and durable. They also stated that the leggings run true to size.
One of the customers stated that they love the leggings they had purchased because they are squat proof, stay in place, are flattering, and are true to size.
Popular Alternatives to Born Primitive
Further customer reviews of Born Primitive
Some of their other pieces that were praised on their website include the Versatile Short, which has a rating of 4.9 stars out of 5 from 85 reviews, and The Inlet Bikini Top, which received a rating of 4.9/5 stars from over 50 reviews. Stretchy American Word Jorts is also one of the clothing items that was highly rated, as it had a 4.9-star rating from 120 reviews. Some customers commend Your New Favorite Booty Shorts, and they scored 4.8/ 5 stars from 120 reviews.
We also checked Reddit threads and found that one of the customers gave the brand a rating of 5 stars. The review was mainly based on the excellent design and perfect fit.
On their Facebook page, the reviews were based on the best customer service and the perfect fit for athletics. The apparel that received the best reviews on Facebook were Born Primitive Joggers and shorts. Customers said that they last long, even when you wear them daily and wash them regularly. They also loved how comfortable they are and not restrictive
While this brand has earned thousands of praises and has a variety of tried and true workout gear, a couple of customers left negative reviews on TrustPilot. Most of them complained they don't offer free returns and they experienced late deliveries on international orders.
Born Primitive Size Chart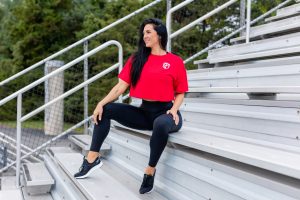 If you want to have the perfect size when shopping for athletic or workout clothes from this company, use the Born Primitive size chart. This chart outlines the different sizes of the available Born Primitive clothing.
MEN'S SIZE CHART
Size Chest Hip Thigh 
XS 34-35 32-36 18-21
S 36-37 36-40 20-25
M 38-39 40-43 24-28
L 40-41 43-46 27-31
XL 42-43 46-49 30-34
XXL 44-45 49-53 33-37
3XL 46-47 53-56
    Size BUST Hip Thigh Waist
XS 28-31 34-36 19-21 24-27
S 32-33 36-38 21-23 27-30
M 34-36 38-40 23-26 30-33
L 37-39 40-43 26-28 33-36
XL 40-42 43-46 28-30 36-39
2XL 47-50 31-33 39-42
Sign Up for Born Primitive
Becoming a member of Born Primitive is very easy. You only need to head to their login page and click on the Sign-Up button. You will be then requested to provide some basic details, such as your name, password, and email. After you have created your Born Primitive account, you will become a member. You can now enjoy the offers all new and existing customers can access and have an exhilarating shopping experience.
Where to Buy Born Primitive
You can purchase Born Primitive on their website BornPrimitive.com.The company also has multiple stores all over the United States and worldwide. Some of the stores include:
Bloom Dancewear in Alabama
LA Police Gear in California
Primitive fitness in New Jersey
Born Primitive South Africa in Africa
US patriot in multiple locations
Pine Knot Outfitters in Oklahoma
Spectrum fitness in N Dakota
Born Primitive Shipping and Return Policy
Born Primitive ships internationally to military addresses and postal addresses as well. They ship via USPS, but you can choose your shipping method during checkout and get the attached shipping cost for the method you have selected. You can track your orders and shipping is free for US customers who order items worth more than $150.
If you are not satisfied with this brand's items, the Born Primitive returns policy allows you to return them. You will be required to pay a shipping fee of $6. To get a refund, your items need to be unworn, with a tag, new, in the original bag provided, stainless with no perfume scents. The return process may take up to five days. Contact their customer support team if you have any questions about their return process.
Born Primitive Promotions & Discounts
Born Primitive offers Black Friday Sales annually. During this period, you can get their apparel at discounted prices. Athletes can also qualify for their brand ambassador programs. Additionally, you can apply valid discount codes during checkout on both Try Now and traditional purchases.
Contact Born Primitive
If you have any questions regarding their athletic or workout clothing items, you can reach out to their customer support team through their phone number: +1(757) 301-6514. You can also email Born Primitive support's team at [email protected]. Alternatively, you can send a letter to their physical address: 1632 Virginia Beach Boulevard Virginia Beach VA23454.
Born Primitive Reviews: Editors Verdict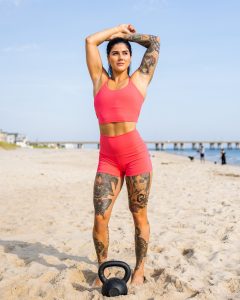 Based on the numerous positive Born Primitive reviews that we came across online, we conclude that this brand is worth trying. It scored high ratings on quality and comfortability. Customers also praised their customer support team.
The negative comments on sports bras not fitting larger busts correctly are something that you can easily avoid by being careful when placing your order. For these reasons, we recommend the brand to women and men looking for a reputable athletic apparel brand.
Still on the hunt for sporty clothing brands? Consider reading our similar brand reviews of  Descente, AYBL, DoYouEven, and Ellie Activewear.
Born Primitive FAQ
Is Born Primitive made in the USA?
If you are asking yourself: Is Born Primitive made in the USA? The answer is yes. All Born Primitive products are made in the United States, and the company has its headquarters in Virginia Beach.
What is the best way to care for my products?
If you want to increase the lifespan of your Born Primitive wear, you can use the following methods:
Wash the products on cold and hair drying
Carefully machine wash them in cold water, then hang them to dry
Make sure you clean your sports bra inserts regularly
When washing your bras, make sure you remove your inserts to help keep them in shape. You only need to hand wash them and lay them on a flat surface to dry.
What is the inseam on your booty shorts?
The inseams vary depending on the type. For instance, Double-Take, Renewed Vigor, New Heights, Rise & Grind, and Free Flow have an inseam of 3.5". Cool Run shorts have an inseam of 5" while Cadence shorts have an inseam of 8".
Do sports bras feature pad inserts?
Yes, their sports bras feature pad inserts. But if you need an extra replacement pad, you can head to their website and place your order by going to the Pad Insert page.