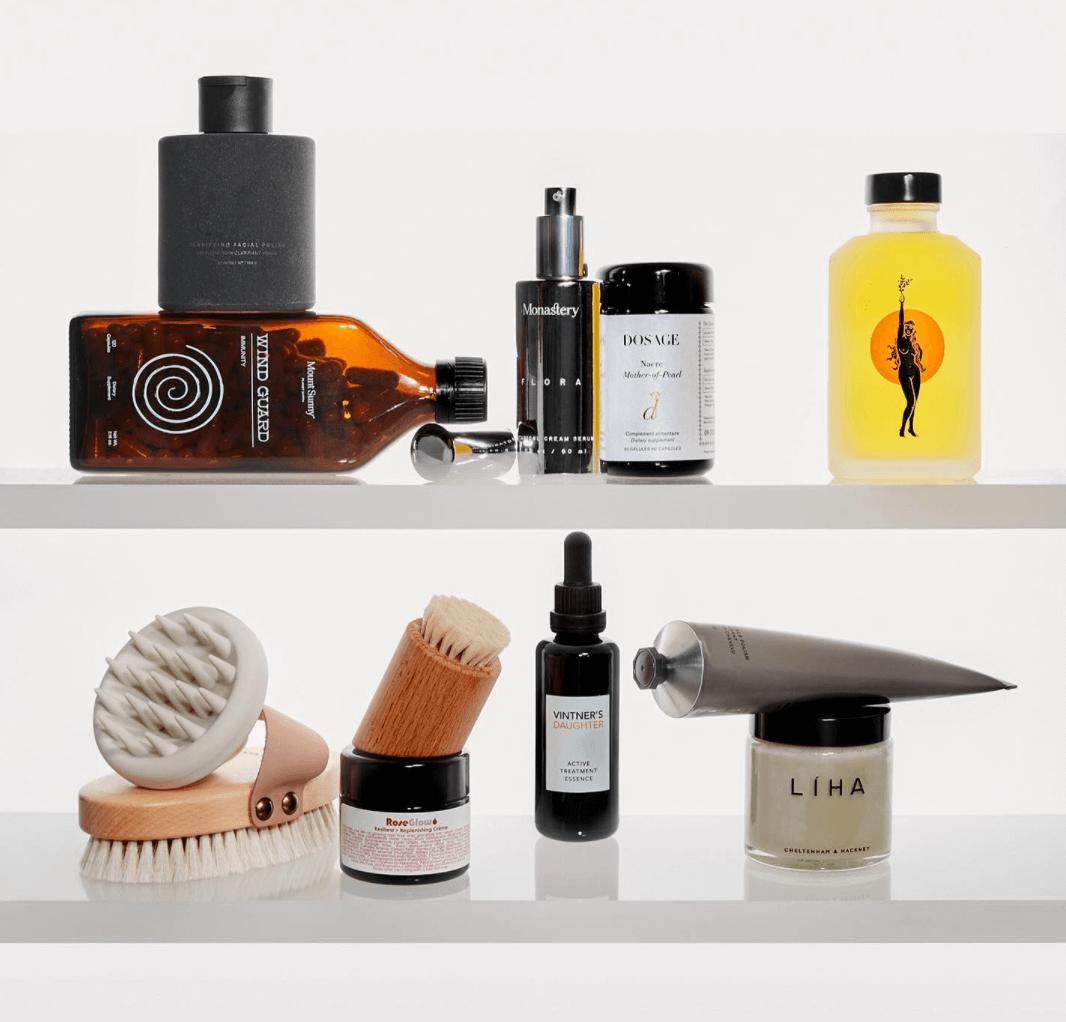 A natural beauty brand that produces natural skincare, haircare, and makeup products aimed at wellness and true radiance. Do you believe in the power of nature? Like natural products can bring out radiance, beauty, and wellness in you just by what you consume and what you use externally on your body? Then you've probably heard about CAP Beauty. In this CAP Beauty review, we take a deep dive into the brand to get you all the finer details about them.
We'll review their best sellers, give pros and cons, discuss their business policies, and give remarks at the end. Let's get started!
About CAP Beauty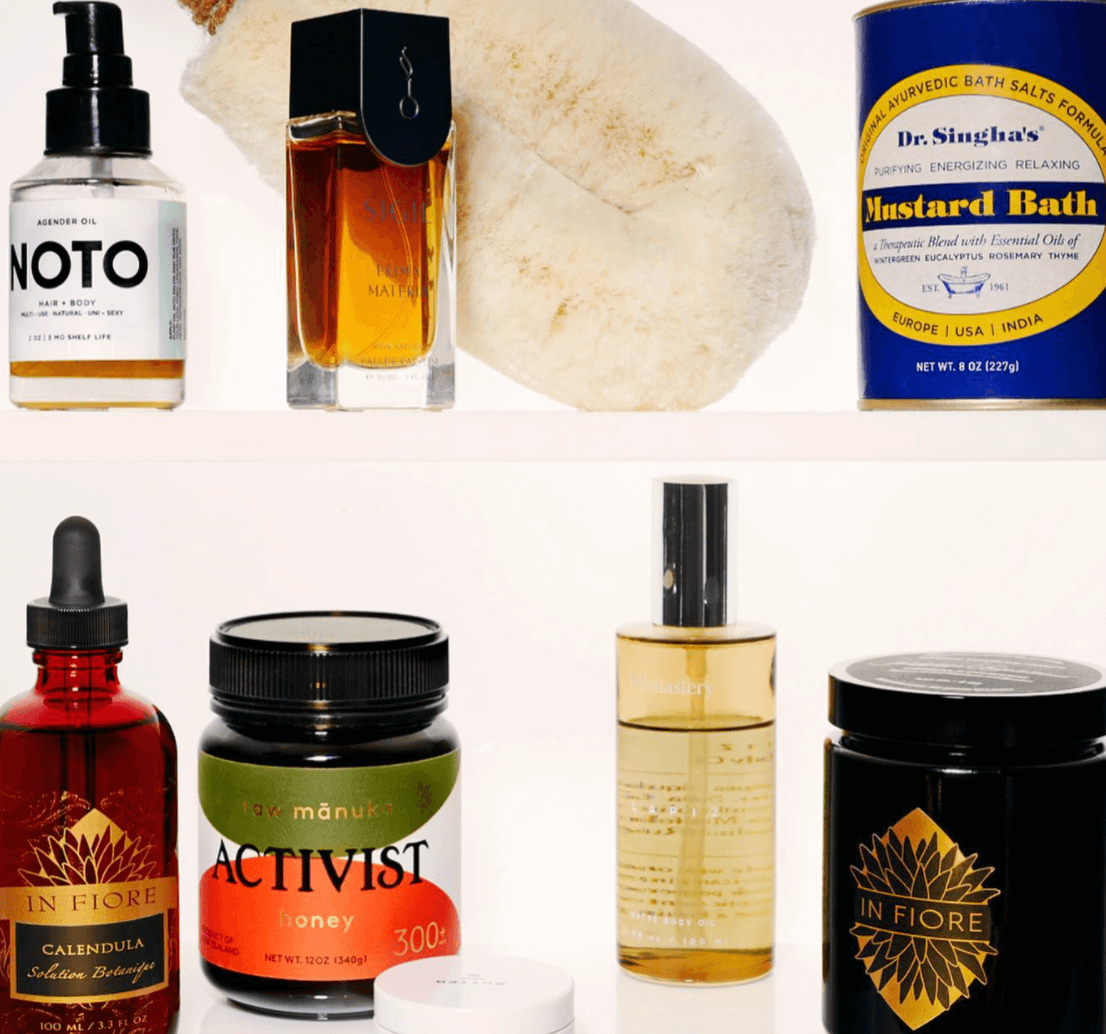 CAP Beauty is a beauty mecca that believes beauty is wellness and wellness is beauty. It was founded on 14th February 2015 by Kerrilynn Pamer and Cindy DiPrima Morisse who both aimed to spread the power of plants to as many people as they can.
They ventured into nature as they wanted to embrace plants' natural ingredients and ground minerals and use these natural products to fortify, heal, protect, and transform body cells with more youthfulness.
With a background in design, food, and fashion, the two set out to create a brand that will provide natural skincare, haircare, and makeup products. They wanted to share practices and knowledge on Mother nature's gifts that'll emanate to true radiance, and create change among its customers.
That said, all their products are manufactured 100% naturally with rooting to nature and life forces.
In 2015, the two set up a store in West Village, New York and two years later, they opened their second location at Fred Segal in Los Angeles. Both locations are a sight to behold with the use of great accent colors, pops of lustrous metallics, well-decorated shelves, and subtle floors.
At their New York location, they've gone an extra mile to provide hidden treatment rooms for acupuncture and facials.
Pros
All Natural: The brand manufactured products whose ingredients are strictly from plants.
They offer both products and services to customers.
Range of Products: The brand has skincare, hair, body, bath, pantry, and makeup products.
Cons
Their products are pricey.
Fast Returns: Return of products is strictly 21 days from the date of purchase. The 21 days also include delivery/ shipment days.
CAP Beauty Products Review
CAP Beauty products spread across various industries from skincare to makeup, body, and bath to hair, gifts to grocery; the brand continues to give. Let's review some of the most common products.
CAP Beauty Captivator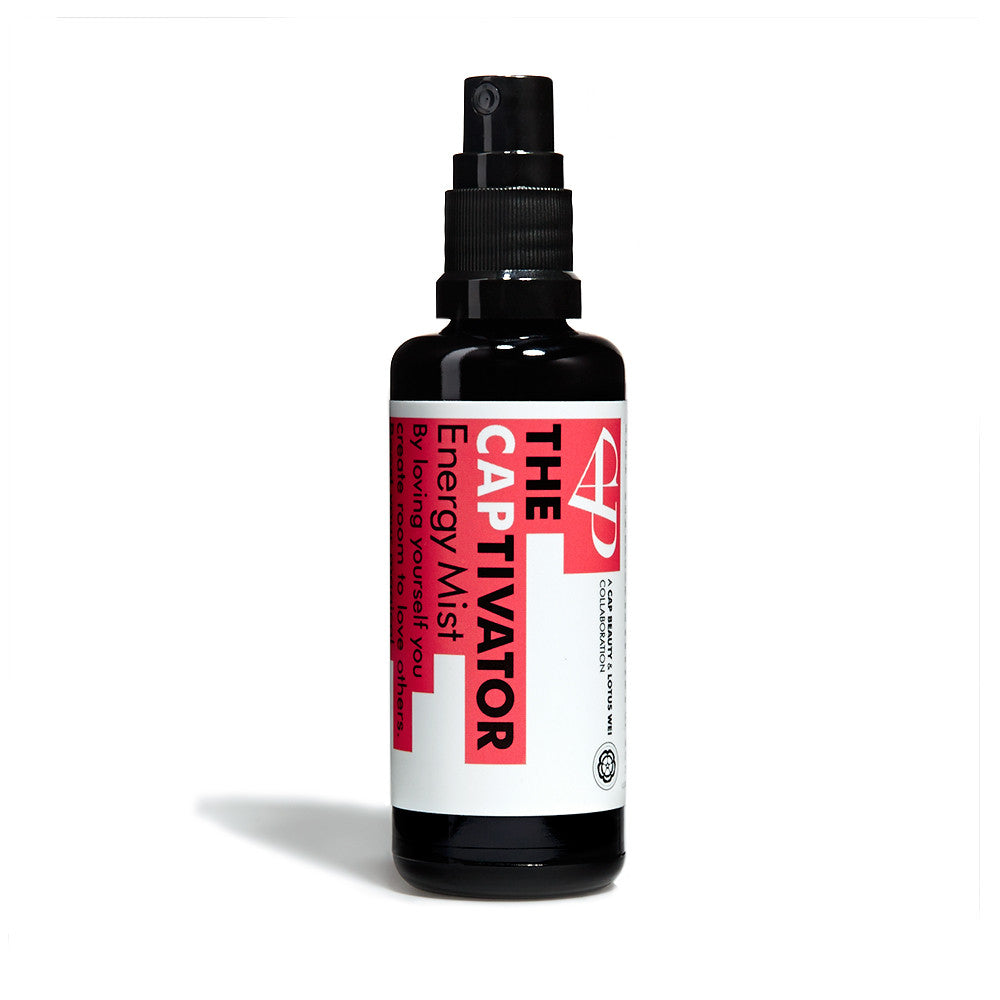 Available in a 50ml bottle, the cap beauty captivator is an everyday mist made from Sandalwood, Clary Sage, Neroli, Gardenia, Lotus, Crown Flower, navel orange blossom, aphrodisiac Black Pepper among other ingredients.
It's used to elevate your mood, boost your energy levels, and promote love from within using its aroma.
To create a mist with warm and alluring flower scents, the brand worked with Katie Hess, the founder of the flower remedy line; Lotus Wei, to create a product that could help everyone benefit from love, increased libido, and magnetism.
The scents from the mist are meant to captivate, mesmerize, and charm which then inspires different feelings like playfulness.
For effective use, you can use the gluten-free and vegan captivator to mist above and around your face for a quick pick me up.
You can also mist your bedding such as your sheets, pillow, or the whole room, your office, right before a date, at the gym, after a party, or when you're feeling blue or stressed.
CAP Beauty Coconut Butter Review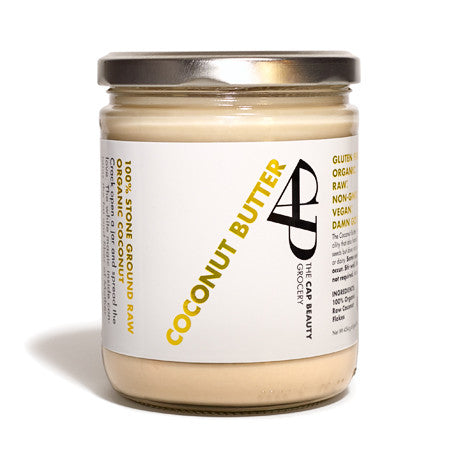 The CAP Beauty Coconut Butter is one of the most popular pantry items. Unlike being used as body butter, the spread is used as creamer on your drinks and beverages including coffee, tea, and tonics. Moreover, you can add it to your desserts and smoothies for extra flavor.
Of course, this CAP Beauty coconut butter review wouldn't be sufficient if we didn't highlight that the butter is manufactured old style.
Instead of using commercial or industrial machines to make the butter, the brand takes 24 to 48 hours to manually grind the coconut into a smooth textured butter.
Doing so preserves the coconut's natural nutrients and flavor, hence maximizing the butter's abilities and skin healing properties. Unfortunately, with this old approach, natural separation may occur.
Lastly, the gluten-free and vegan butter is available in a 454g/16oz jar but you can always reach out for wholesale orders.
CAP Beauty Facial Review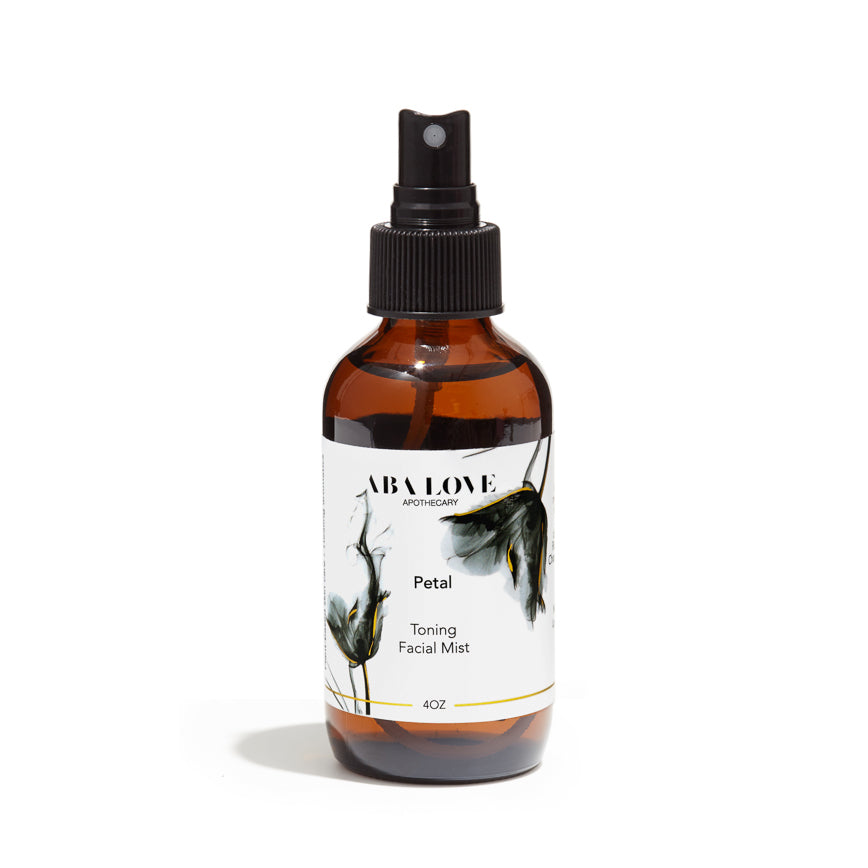 Call it a twist or an alternative to the CAP Beauty Captivator, but the CAP Beauty Facial Mist is yet another revitalizing spray filled with Petal goodness. The toning facial mist called ABA LOVE APOTHECARY helps to hydrate and uplift the skin with just one spritz.
The mist includes a combination of Rose Water, Witch Hazel, and Aloe Vera; all of which help to awaken, nourish, revitalize, and brighten the skin.
To use the product, you first have to cleanse the skin and once it's clear, you then spray the mist.
La Tierra Sagrada Hair Treatment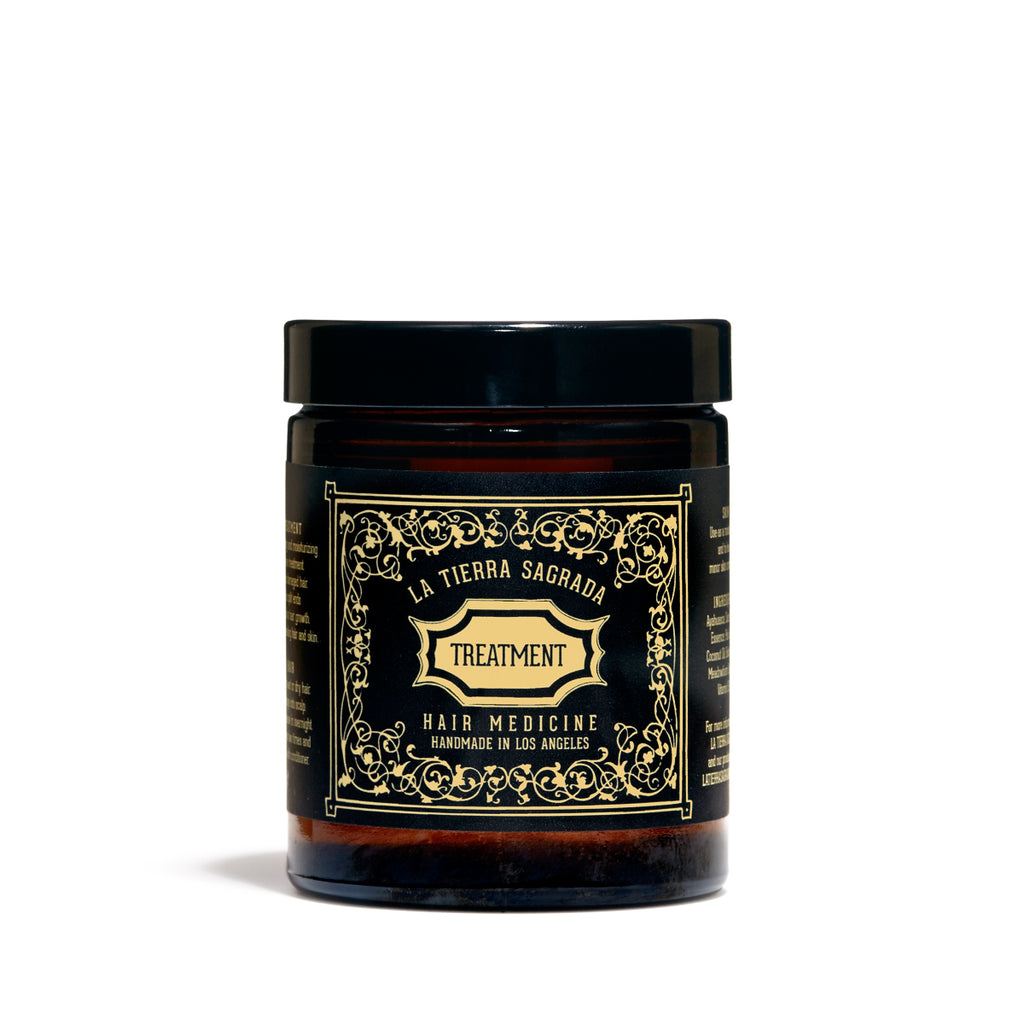 Hydrate, refresh and strengthen your hair with the La Tierra Sagrada Leave-in Hair Treatment, usable for all hair types. This hair and scalp hair treatment features a variety of ingredients that masks the hair follicles to protect and strengthen them.
The coconut and babassu oil help with conditioning, hydrating, protecting, and adding shine to the hair. Vitamin E helps with hydrating. Rosemary oil helps to add shine and moisture.
Ayahuasca vine sacred plant essence with its medicinal properties helps to strengthen and open hair follicles.
Palo Santo "Holy Wood" helps to balance out the scalp and skin and Meadowfoam Seed Oil with its thick formulation finally seals your hair to keep it moisturized.
The leave-in hair treatment is a rejuvenating hair mask that's primarily used in dry and damaged hair to reduce split ends, stimulate the hair follicles, and accelerate hair growth.
To use the product, apply a handful of the treatment on dry hair or towel dry hair and leave on for at least one hour, overnight preferably.
Olio E Osso Lip And Cheek Balm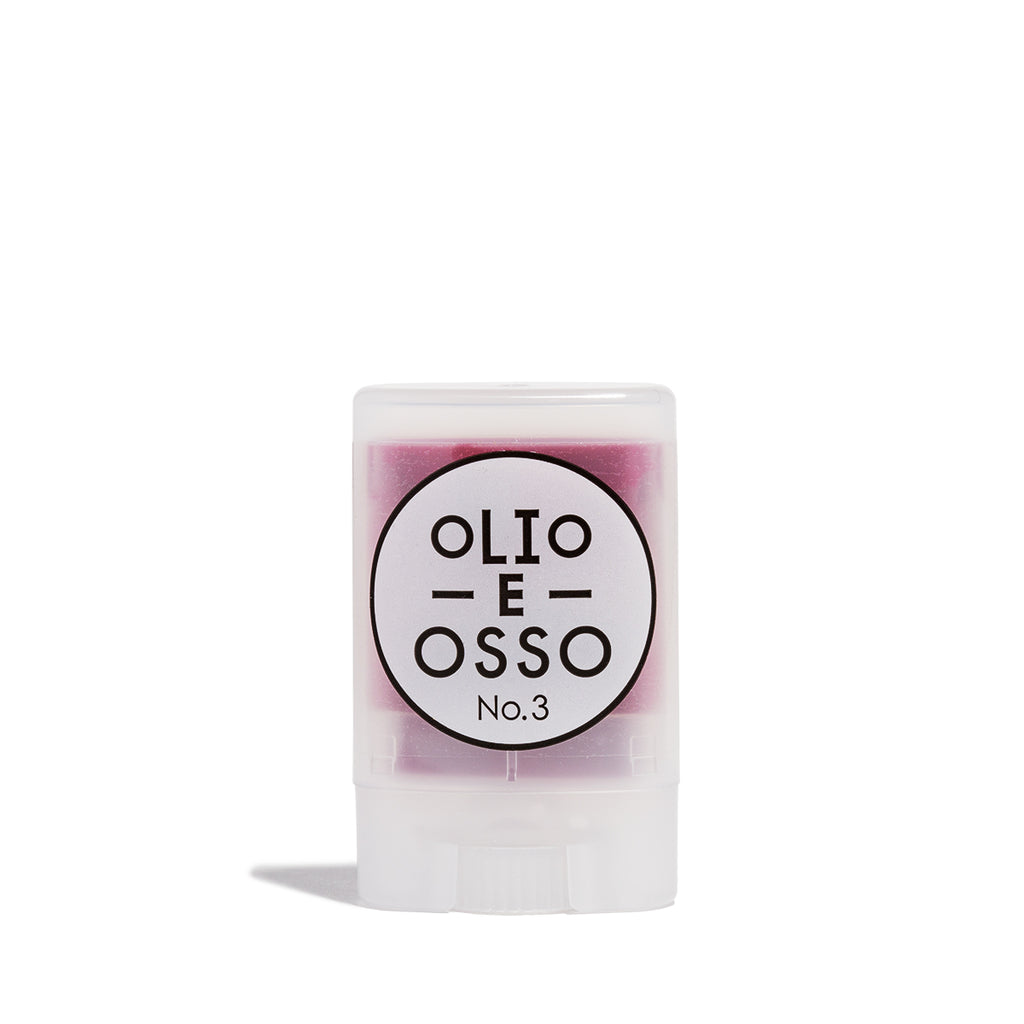 Olio E Osso is a hydrating lip and cheek balm with a citrus essence that you can use to keep your lips cushy and moisturized. The balm is a tinted lip and cheek ointment that's neither a gloss nor a lipstick, that can be used across all skin types as it's natural, pure, and simple.
The 0.35 oz balm includes many plant ingredients such as organic olive oil, natural shea oil, natural grapefruit essential oil, natural beeswax, and Red 21 dye.
The balm is available in 5 kinds, No. 1 which is clear, No. 3 which is crimson, No. 5 for current, No. 9 for spring that's the perfect pink, and No. 10 for Tea Rose which is a catchy rosy red glow.
Lastly, unlike most of their products, the balm is not vegan as it contains nuts.
CAP Beauty Customers Reviews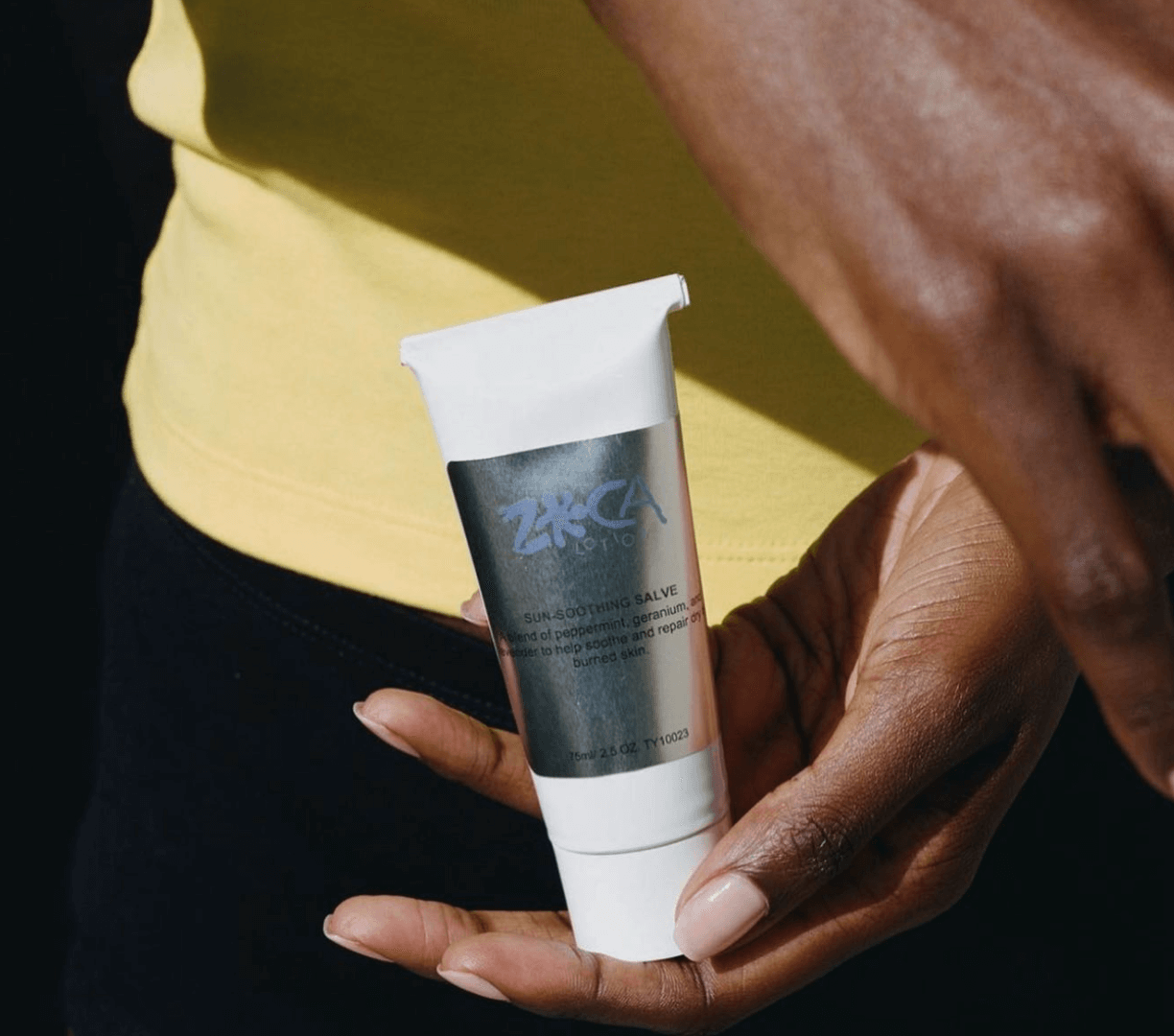 According to customers, CAP Beauty deserves a 3.7 rating out of 5 for a few reasons both good and bad.
First, the brand is all-natural which means their products are well received by consumers as it's less likely to have unwanted reactions and the body is well accepted whether internally as a pantry item or externally as a skincare product.
Just a few sentiments from these customers include:
"Do yourself a favor and book a facial with Amity! Pure tension releasing bliss. They use a high vibe & quality products and the studio is located in a super cute area. Great customer service from beginning to end. Will definitely be coming back on my next visit to NYC."
"This is the best facial I've ever had! The products are high quality, the employees are kind + knowledgeable. No intense chemicals to make you peel or irritate. You look like a glowing goddess right away."
More Customer Review
Second, while many admire their clean stores, their high-quality products, and incomparable services, there are negatives.
From the reviews, some customers complain of poor customer service and overpriced products as the costs are relatively high compared to the amount of product you purchase.
Here's one such review:
"Admirable concept for the store but bad customer service and way overpriced. There's a strict no-returns policy, so if you buy something and it doesn't work for you, you're out of luck. Facial prices have gone up more than $50 in just a year, there are almost never discounts or promotions for products, and no customer loyalty program. On top of that, most of the products on the online shop are sold out anyway and the sales girls are snooty."
All in all, customers have more positive reviews than negatives and their clientele highly appreciates the use of plant naturals to make products.
Sign Up for CAP Beauty
Easily create an account with CAP Beauty using your first and last names, email, and password. You'll automatically join the CAP crew and get access to news and updates as soon as they arise.
Where to Buy CAP Beauty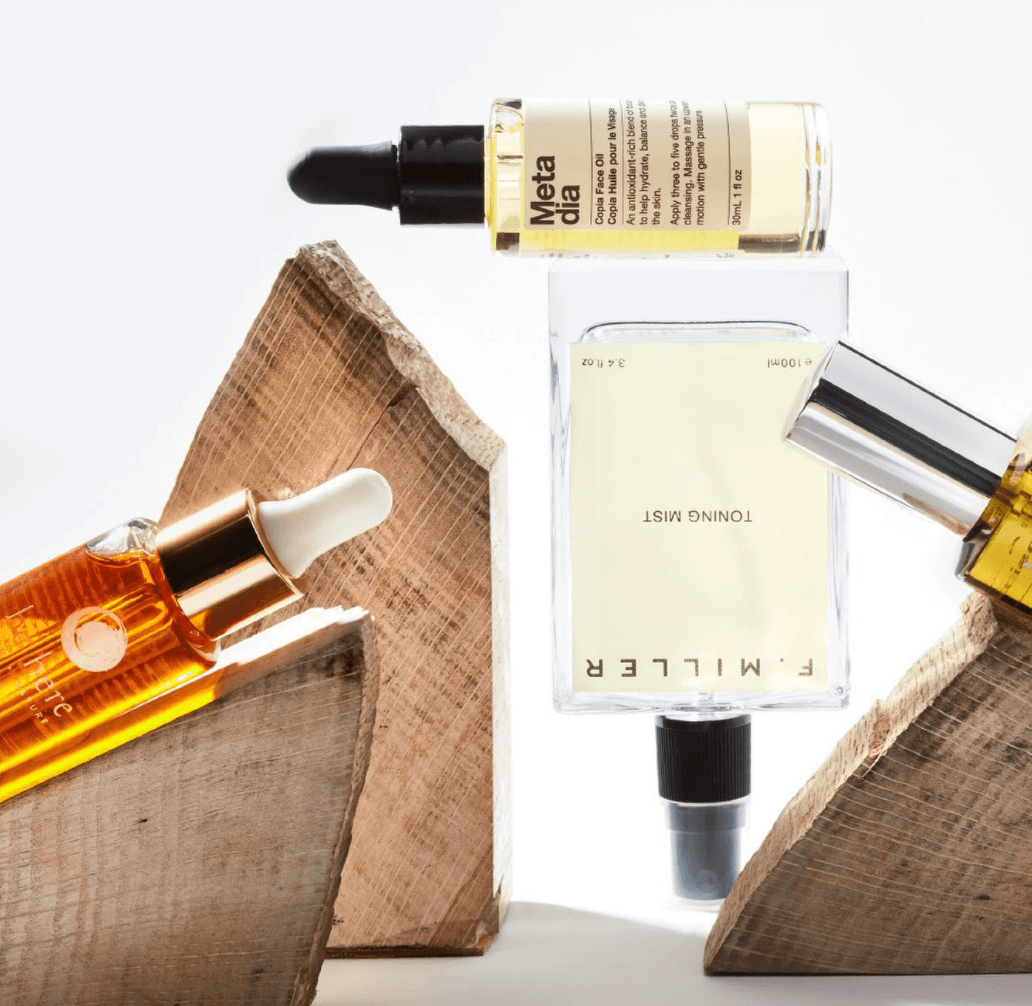 You can purchase CAP Beauty products straight from their website at https://www.capbeauty.com/. You can also purchase items from either of their two stores: West Village in New York City and Fred Segal in Los Angeles.
CAP Beauty Shipping and Return Policy
You can return unopened makeup, hair, body, and skincare products within 21 days from the date of purchase, including delivery days. In return, you'll be eligible for a full refund or store credit less shipping costs for delivered goods.
In case you open the item before returning, you may still present the item to them and after an eligibility check, they can opt to give you store credit only, no refunds.
Non-returnable goods include perfumes, ingestible, groceries, tools, ceramics, and lifestyle products such as makeup brushes, toothbrushes, dry brushes, facial rollers, tongue scrapers, and books.
These products can't be returned as they're deemed final sale products. Also, all sales, promotional goods, or products shipped internationally can't be returned as yet.
If you'd like to return an item, you first have to contact the support team at [email protected] to inform them about a return request. In the email, you'd have to include the item's name, date of purchase, and reason for return.
If the item is damaged, you'll have to attach a photo.
Upon contact, their customer service team will respond with a return authorization (RA) number, which you'll then include on the outside of the package during shipping.
Shipping
All shipping costs are your responsibility and despite them issuing a return authorization, they still hold the right to limit or decline refunds.
As for shipping, they ship domestically within three working days but they also offer an expedited shipping option of one day which you can select at checkout out, of course with additional fees. Other rates include:
All orders are shipped via UPS except delivery to Hawaii and Alaska. Books are shipped via USPS Media Mail and to Hawaii, Alaska, and Puerto Rico, they're shipped via USPS Priority Mail.
For UPS and USPS Media Mail, orders over $100 are free, under the threshold cost of $10, and shipping via air is $60.
For international shipments, the brand uses Flavor Cloud and ships to multiple countries, be sure to check for your country at checkout. You'll have to pay for duties and taxes upfront and await shipment via the optimal carrier based on your location.
The brand is not responsible for your goods while in transit but to be on the safe side, you can opt into their insurance which is Route Shipping Insurance charged at 2.5% of your value order payable during checkout.
This insurance will come in handy in case your order is lost, stolen, or damaged while in transit.
CAP Beauty Promotions & Discounts
Just like other brands, CAP Beauty has occasional sales and promotional offers depending on the season to help customers save. They may give off discounts, coupon codes, or pro codes to allow you to get their products for cheaper.
Another way to ease your purchases is with Afterpay. The brand uses Afterpay as a payment option that allows you to pay for your purchase in four equal installments due every two weeks.
At the time of purchase, you'll pay a quarter of the cost and cover the remaining costs over time without interest or additional fees, unless in case of late payments.
Lastly, you can also subscribe to the brand si you get first-hand information on their offers and deals as soon as they're set.
Contact CAP Beauty
You can easily contact CAP Beauty via email at [email protected] or join the mailing list so you're in touch with their team. You can also message them directly on the website at https://www.capbeauty.com/pages/contact-us.
You'll leave your name, email, phone number, and message, then wait for their response.
CAP Beauty Review: Editors Verdict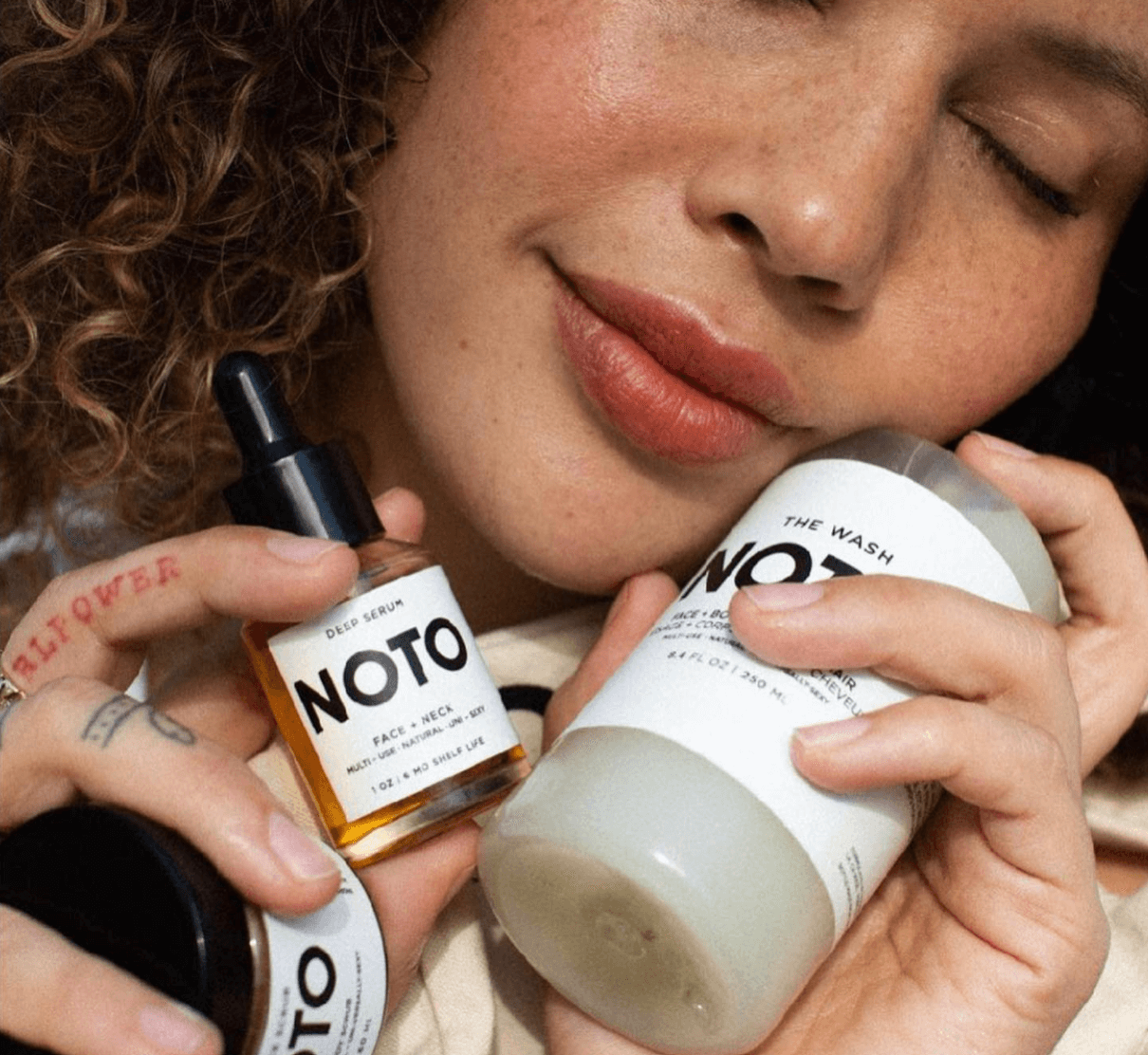 After this in-depth CAP Beauty Review, we can honestly say that the brand is a legit company that's customer-oriented and wholesome when it comes to its products.
Over the past seven years, they have been able to produce a range of healthy products from skincare, grocery items, makeup, hair, and body and bath products.
While the price of products is well above average, it may be worthwhile as it takes time, effort, and investment to produce products from natural plants and incorporate flower essence in these products.
If you're looking to try them out, don't hesitate to give them a chance.
Looking for some natural skincare, haircare, and makeup products? Check out our popular beauty brand reviews of Love Goodly Review, The Truth Beauty Company Review, EcoRoots Review, and Innersense Review.
CAP Beauty FAQ
Is Everything CAP Beauty Sells Organic?
The reality in the beauty industry is that it's almost impossible to manufacture products that are 100% organic in that some ingredients can be certified as organic.
That said, the brand aims to produce the cleanest and very best products with a focus on nature and 100% free of synthetic ingredients.
Is Everything CAP Sells Natural?
Yes. All products sold by CAP Beauty are 100% natural and plant-based.
How Can I Sell a Line of Natural Products at CAP?
To sell a line of natural products with CAP Beauty, you'd have to submit a proposal with them via email to [email protected]. note that your products must be 100% free of synthetic.
Please note the brand will test your products for quality and the ingredients used. They will also review your brand presence, packaging, market saturation, price points, and overall fit with their brand.
Also, the brand receives a high volume of submissions so you may not get a response at the moment as they aren't actively onboarding any new products.
Does CAP Beauty Sell Gift Cards?
Yes, you can buy your gift cards online on the website or their New York flagship store and spa.
For those in Los Angeles, you get your gift at the LA store Fred Segal store on Sunset Boulevard or fredsegal.com. note that CAP Beauty gift cards can't be used at our Fred Segal location and vice versa.
Are the CAP Beauty Products Authentic?
Yes, all their products are authentic.