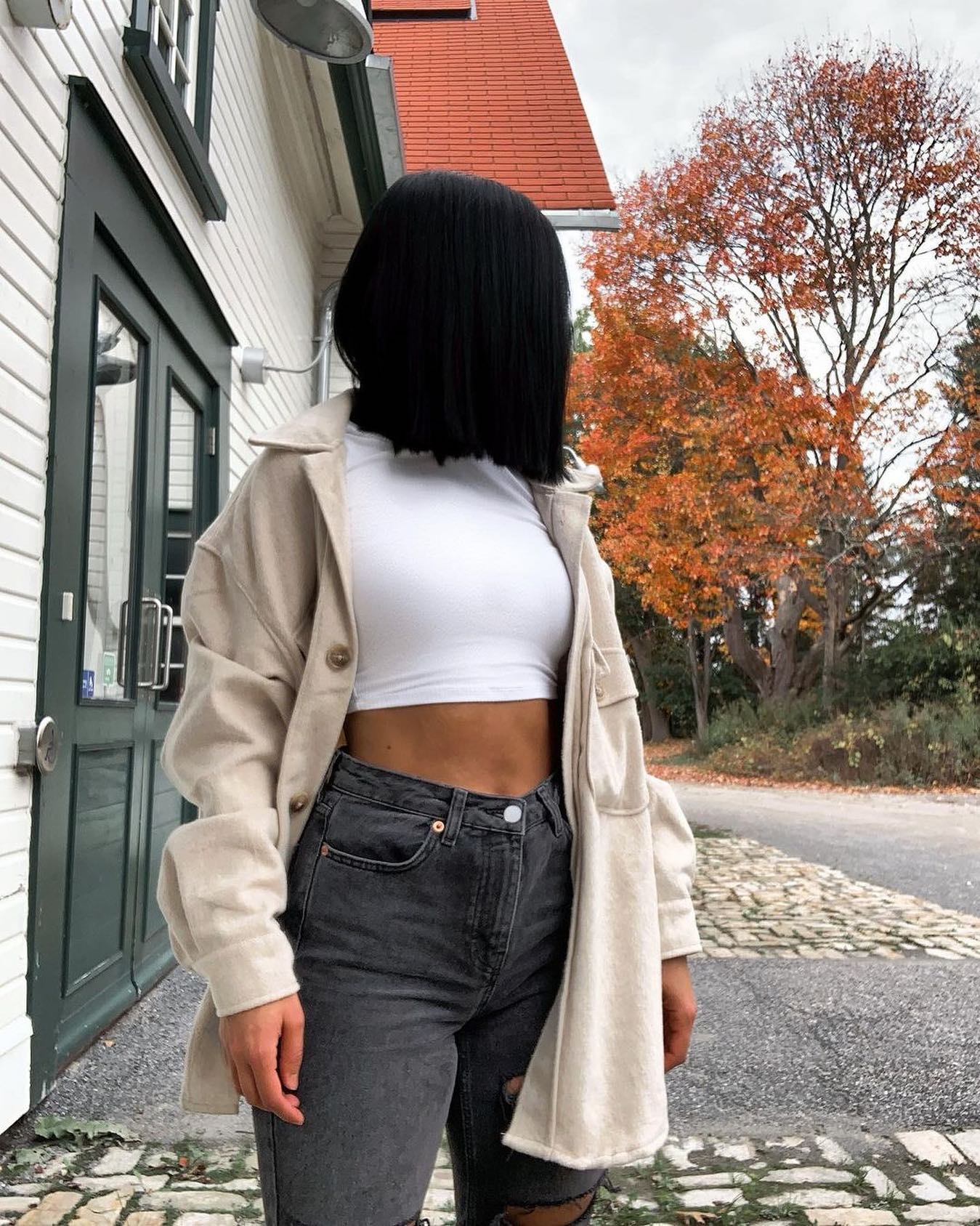 Are you looking for trendy women's clothes, fashionable shoes, or accessories? You might want to check out Charlotte Russe. Being in business for over half a decade the brand has attracted a lot of attention hence this Charlotte Russe review.
The brand is all about accessibility and affordability for the everyday woman looking to spruce up their wardrobe. From dresses to tops, bottoms to joggers, sweaters to sweats, the brand continues to offer an array of merchandise for a myriad of fashion attitudes.
Unfortunately, the brand has had its ups and downs and not many know what's going on with the brand. Keep reading as we review the brand and its products, plus answer your top questions about them.
About Charlotte Russe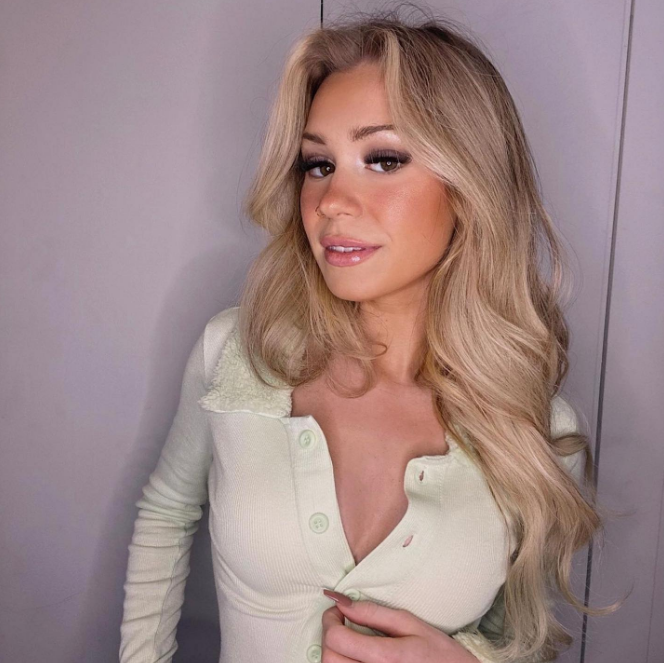 So what's a charlotte russe?
Charlotte Russe is a private retail company that operates in the United States, headquartered in San Francisco, California. It was founded in 1975 by Daniel Lawrence and the mission was to offer women, mainly teens and those in their twenties, a store where they can shop an assortment of products at affordable prices.
Before the company filed for bankruptcy in 2019, it had over 560 stores across 135 locations, meaning the company went all out to provide women with contemporary clothing, footwear, and accessories for their everyday life. They stock merchandise that appeals to women across a broad spectrum of fashion attitudes like cultural profiles, socioeconomic, and demographics.
Throughout the years, the brand continues to remain trendy, even on social networks, counting over 820k followers on Instagram and over 1.9 million likes on Facebook, and based its success on defining and capitalizing on its customer's fashion preferences. Charlotte Russe was featured in Women Wear Daily, The Wall Street Journal, Vogue, and many more.
But what's most exciting about the brand is that they provide trendy products at value price points and embody stylish architectural and storefront designs that attract and appeal to their target women. From casual to official, dressy to contemporary, the Company offers the best destination for your clothes, footwear, and accessory shopping.
Pros
Readily Available: Since 2019, the brand has had over 190 stores across multiple locations to help their customers better access their products. Moreover, they also allow for online shopping via their website and third-party stores like Amazon.
Variety of Merchandise: Charlotte Russe sells all types of clothing, plus they have complementary footwear and accessories in stock.
Affordable Prices: One of their biggest selling points for the brand is that they aim to offer value for money with unbeatable prices, promotions, and discounts.
Locally Manufactured Clothes: Their clothing collection is made in the USA which means their goods will be cheaper.
Cons
New Management: With the new owners running the business, there have been mishaps such as stringent policies that many aren't aware of as they shop.
The brand no longer allows the fitting of clothes in stores.
Inaccurate Sizing: There have been many complaints that the sizing chart offered by the brand doesn't represent the sizes causing many to get the wrong sizes.
Charlotte Russe Clothing Review
The Charlotte Russe clothing collection includes leggings, tops, bottoms, joggers, skirts, shorts, sweaters, jumpsuits, hoodies, sweats, and many more. Let's review these top clothing collections.
Charlotte Russe Dresses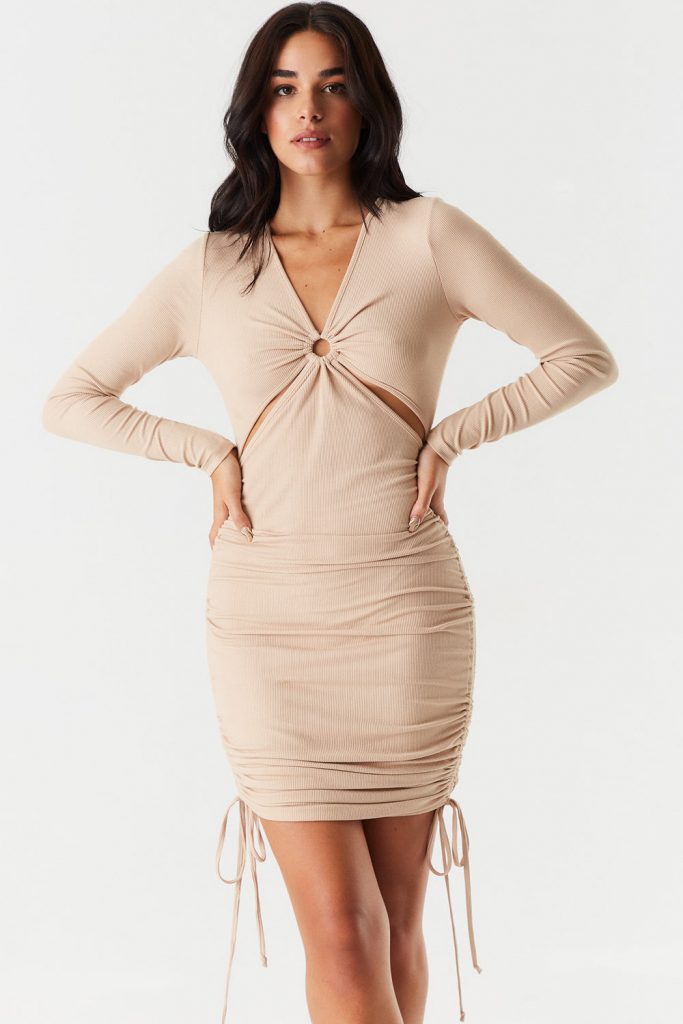 Charlotte Russe dresses come in multiple designs. From O-ring cut-out dresses to long-sleeved dresses, strap slip dresses, halter neck dresses, mini and maxi dresses, polo dresses, skater dresses, and body cons.
The dresses embody many shapes and patterns like button-down, ribbed, smocked-waist, printed mesh, knotted, asymmetrical, among others. There is also an assortment of colors to choose from such as floral, plain colors like brown, black, pink, meshworks, polka-dotted, and more.
As for the materials, the dresses can be made with satin, polyester, spandex, and rayon. Care instructions are clearly stated on each of their products pages.
Lastly, with prices, you can expect to pay between $14 to $40, which can be even cheaper in case of promotions and discounts. It's a reasonable price!
Charlotte Russe Jeans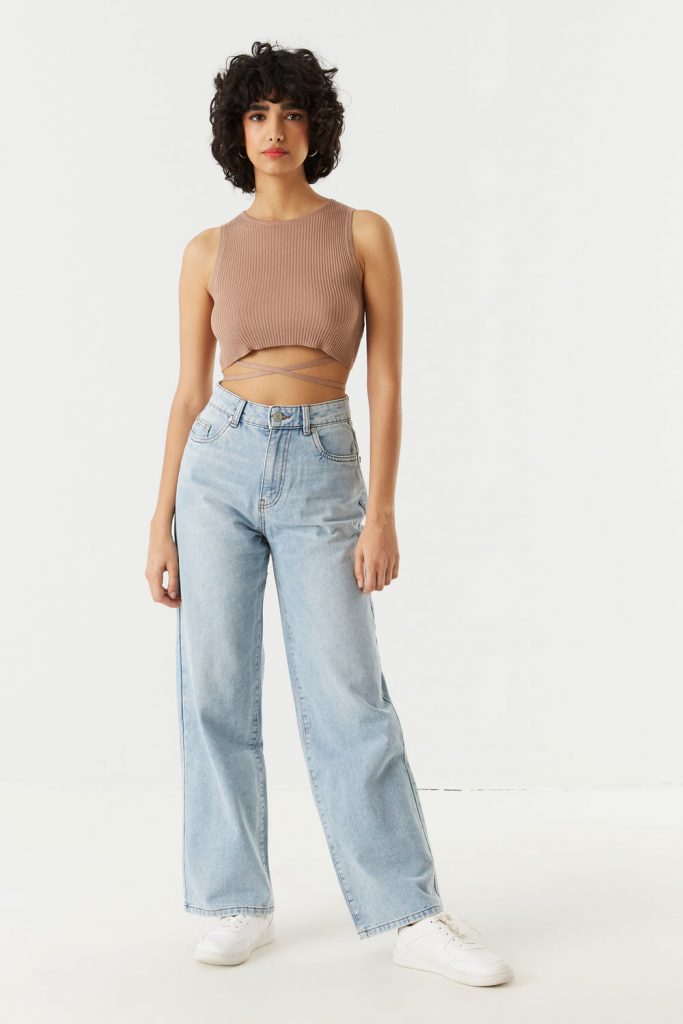 Another common collection is the Charlotte Russe jeans. The brand stocks all sorts of fashionable jeans distressed mom jeans, distressed boyfriend jeans, skater jeans, drawstring jeans, denim joggers, wide-leg jeans, high-rise, straight leg jeans, cropped, flared jeans, and leg slit jeans.
These jeans come in a variety of colors like black, white, blue, and gray, with color treatments like acid-wash, light wash, dark wash, two-toned, and bleached. As for additional features, you can also get jeans with belt loops, pockets, zip fly button up front closures, rolled cuffs on the ankles, front pleats, and cinched self-tie drawstrings at the waist.
The jeans are often made with cotton, spandex, denim, or polyester. They are the perfect affordable clothes you are looking for.
Charlotte Russe Jackets+Coats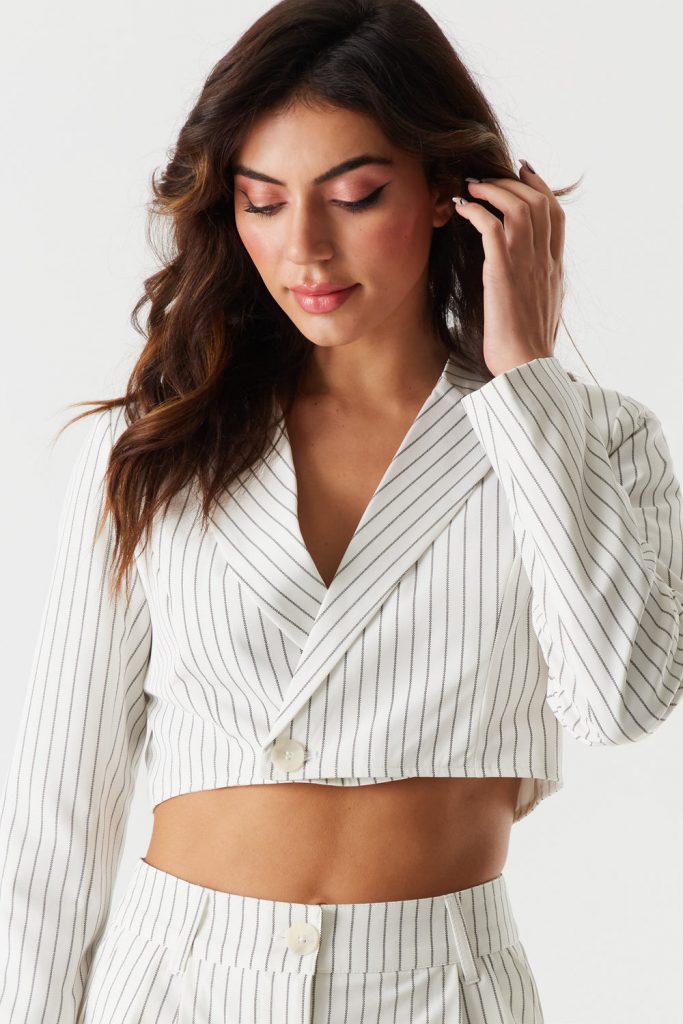 If you're looking for a jacket to storm the weather, Charlotte Russe has them, you need a classy blazer, they have them, you need a classy denim jacket, they have those too. The store provides all kinds of jackets and coats you'll ever need, regardless of the occasion, weather, or fashion need.
They stock waterfall jackets, denim, blazers both button down and open for an official look, boyfriend jackets, and shirt jackets. When it comes to design, they have a variety of designs and jacket features like cropped blazers, self-tie wrap-around blazers, oversized open front, open and cinched hems.
The blazers are made with shell, polyester, and spandex with 100% polyester lining. The sherpa shirt jackets are polyester plus a mix of a sherpa to add softness to the jacket. They also have faux leather jackets, denim jackets, and velvety coats.
Charlotte Russe Shoes Review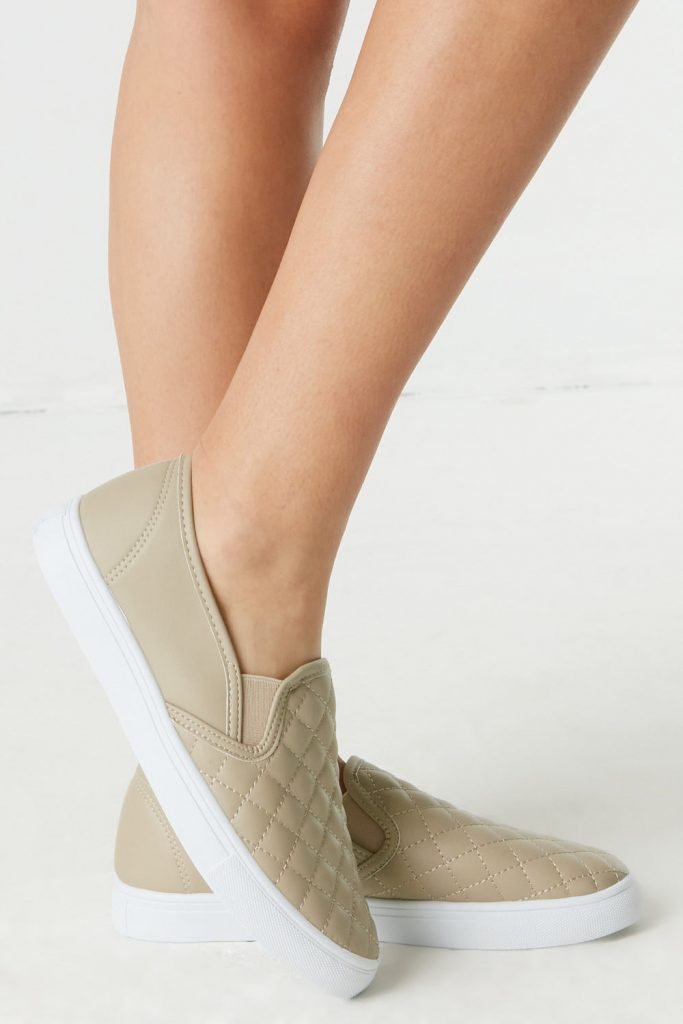 Next up on our Charlotte Russe review are the shoes. The company adds convenience to your shopping by allowing you to shop for clothes and footwear all in one place. The Charlotte Russe shoe collection includes a variety of shoes such as high ankle strap high heels, mule stilettos, slip-on sneakers, lace-up sneakers, low-top sneakers, sandals, and faux fur slippers.
As for their designs, you can get high heels with chained bands, clear heels, or rhinestones. The fur slippers have solid bands, x-bands, double bands, single bands, or sherpa double fur. They are quite good quality too.
In the same collection, there are also many types of charlotte russe boots that include sole boots, high block heel sock boots, lug boots, ankle boots, and gore boots. Most boots are made from faux leather while other varieties are made with spandex or velvet. The gore and lug boots have faux suede uppers, rubber outsole, gore detail on the side, and back pull tags.
Charlotte Russe Plus Size Clothing Review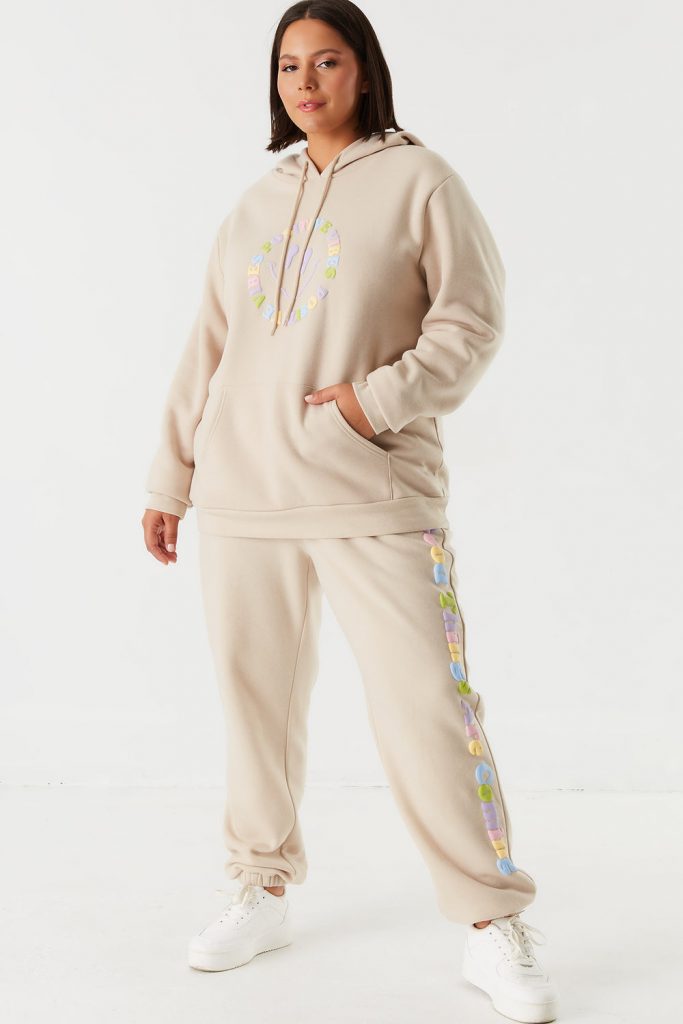 The last review we shall look into is the Charlotte Russe plus-size collection. The clothing in this category comes in sizes XXX and 4X for plus sizes and the collection includes joggers, boyfriend hoodies, fleece hoodies, t-shirts, tops, bottoms, dresses, sweats, strap camis, and jeans.
The clothes have stylish designs with extra detail to their fit. For example, the joggers have elasticity wristbands for comfort, a fleece interior, side graphics, and cinched bottoms for a classy look. The hoodies have kangaroo pockets, zippers for some, and ribbed hems and cuffs.
Lastly, the t-shirts have a crew neckline, the tops have a mesh material with button-up closure, and blouses made from satin have a self-tie front; all for a comfortable fit.
Charlotte Russe Reviews from Customers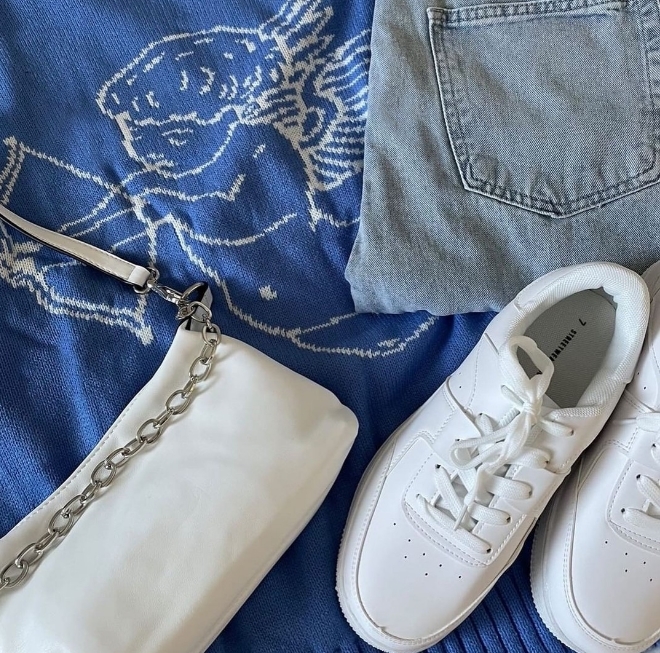 Unfortunately, the brand mostly has negative customer reviews on different platforms, including TrustPilot. Blame it on the new management, COVID-19 restrictions, or poor online presence. Charlotte Russe customer service is not one you would want to talk to.
After the company filed for bankruptcy in 2019, in April that same year Charlotte Russe went under new ownership with YM. Inc. The company changed its policies introducing very stringent shipping and returns policies that many don't agree with. On top of that, store availability dropped from 500+ stores across 135 locations to about 100 stores in just 5 states.
Popular Alternatives to Charlotte Russe
Another straining factor is that the brand encourages online shopping which can also be strenuous as the sizing chart doesn't accommodate all sizes. Additionally, due to COVID-19, the store also doesn't allow fitting of clothes in store which can also be a downside to many customers.
That said, there are still some pleased customers who still enjoy their products. Here's one of the positive reviews, "I really like this store specifically for crop tops/tops, dresses, underwear, sandals, and jewelry. Been using this site for the last few years and never had any issues except the occasional out-of-stock product which has always been refunded. They always seem to be having different sales/promotions going on. I've spent anywhere between 6$ (with free shipping) and 100$ on a single order with no problems at all. Nice quality and cute styles!"
Charlotte Russe also show great reviews on Sitejabber and Influenster.
Sign Up for Charlotte Russe
Signing up for Charlotte Russe is straightforward; you simply register online via their website. To register, you'll need to input your first and last name, email address, and password. With the new account, you'll get regular updates and news about them plus receive advanced notice of sales, exclusive deals, and promotions.
Where to Buy Charlotte Russe
If you haven't shied away from Charlotte Russe customer service, then you might want to still purchase a few items. As we've mentioned above, Charlotte Russe stores have greatly reduced by over half their original store number. But, you can simply use the website's store locator to find your nearest store location. As the brand aims to get fully back on its feet, the website offers store locators for 190 of its locations.
You can also buy charlotte russe products from Amazon.
Charlotte Russe Shipping and Return Policy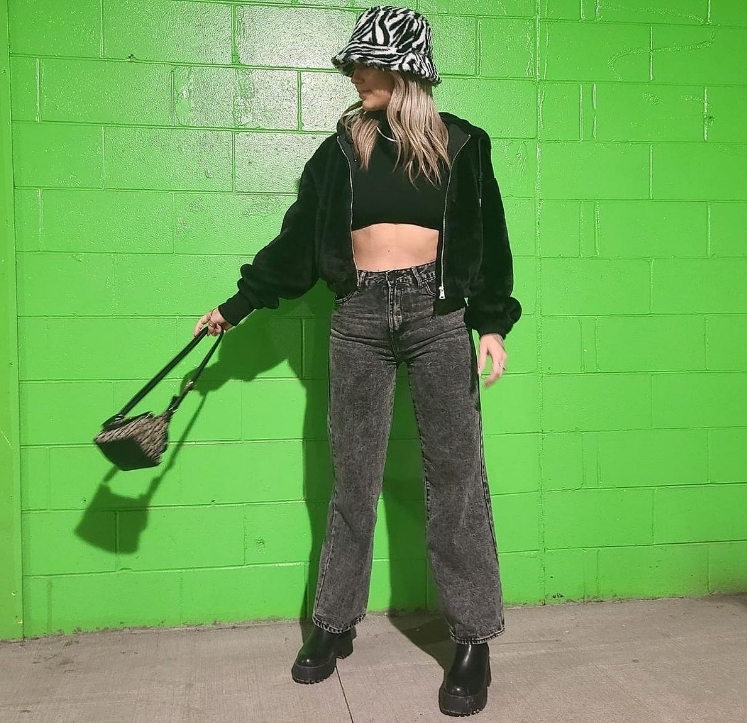 Upon order confirmation, the brand will process the order and ship it within 48 to 72 hours. All their orders are shipped via UPS SurePost, and they only ship on working days (Monday to Friday). As for the costs, you get free shipping for purchases worth $100 or more (excluding taxes) and pay a non-refundable cost of $6.95 for goods under the $100 threshold.
Transit times for your delivery highly depend on the location where New York and Ohio get shipments in 2 to 3 days while Arizona, California, Hawaii, and Puerto among other cities have an estimated transit of between 6 to 28 working days. Note that they don't ship to several locations like Marshall Islands, US Virgin Islands, military APO, Palau, Samoa, Northern Mariana Islands, and the Federated States of Micronesia.
You can track your order online in transit as it's shipped to your destination by simply entering the order's tracking number from their website.
If you want to calculate your shipping costs, you can use the free shipping calculator visible at the bottom of the shopping bag to view if you're eligible for free shipping.
Charlotte Russe Return Policy
As for their return policy, they have two sets of policies depending on whether it's an in-store or online purchase.
For in-store purchases, you can return the product for exchange or store credit (no refunds) within 14 days of purchase. Ensure the merchandise isn't damaged, washed, or torn, and have the tag accompanied with the valid receipt when you come in for a return, otherwise, you're not eligible for store credit. After the return, you'll have to provide your name, address, phone number, and signature for auditing purposes.
For online purchases, you can return the item to the store or return it by mail. Now, for in-store returns, carry the product and your invoice order to the store for a full refund processed to your original payment method. For returns by mail, you can return the item 30 days from the original order date. You must return the item unwashed, undamaged, and with accompanying invoice and tags.
To process the return, find the return form included in the package and fill it out with your order number, SKU number, and return code. In case you lose the form, you can simply download a blank one from their website. Package the product securely (preferably in its original packaging) and return it with the invoice and return form.
Send the package to the appropriate postal address depending on location. They have three postal addresses:
If you're shipping from California, Alaska, Texas l, Colorado, Wyoming, Nevada, Idaho, North Dakota, Kansas, Hawaii, Nebraska, Arizona, Montana, Utah, Oregon, Washington, New Mexico, Oklahoma, or South Dakota.
Use the address below:
Charlotte Russe Online Returns
22000 Opportunity Way
Riverside, California
92518
For Iowa, Alabama, North Carolina, Ohio, Arkansas, Indiana, Connecticut, Mississippi, Wisconsin, Vermont, Maryland, West Virginia, Delaware, Massachusetts, Rhode Island, New Hampshire, Pennsylvania, Michigan, Louisiana, Virginia, Maine, Minnesota, or Missouri, there's a different address. As well as for Kentucky, Tennessee, Florida, South Carolina, and Georgia. You can find these addresses on their site.
More about Charlotte Russe Returns:
Send your returns with a traceable carrier such as USPS, UPS, or FedEx to avoid the product getting lost in transit. Once the product is well received and processed in their warehouse you'll get a "Notice of Refund" via email with a copy of the refund processed within 5 to 7 days of the return.
Note that online returns are only eligible for refunds and not exchanges. All intimate apparel, cosmetics, swimwear, and jewelry are final sale and aren't eligible for exchanges, returns, or refunds. All final sale goods can't be returned or exchanged either. Lastly, if you bought an item via Amazon, you can return it for an exchange or refund.
Items purchased under buy one get one free promotion can be exchanged in-store and are eligible for full refunds. If you receive a damaged or defective item in your order, you reach out to their Customer Service team at [email protected] with a photo of the item.
Lastly, depending on the holiday, the brand will also give a detailed return policy as to when and how you can ship back items to their warehouse.
Promotions & Discounts
The brand offers charlotte russe coupons and discount codes to help you save even more money. The discount codes are to be input during checkout so they can reflect.
Another promotion is by getting gift cards. You can purchase one at the store and redeem them for lower prices. Unfortunately, these gift cards can only be redeemed in-store, as at the time of writing this review the brand isn't yet able to redeem the cards or discount cards online.
The last promotions you can get are seasonal discounts such as during Valentine's, Easter, November Black Friday, Thanksgiving, or Christmas.
Contact Charlotte Russe
Your first communication line is to send their customer service team an email at [email protected]. you can also contact them via their in-store customer service email at [email protected].
Charlotte Russe Review: Editor's Verdict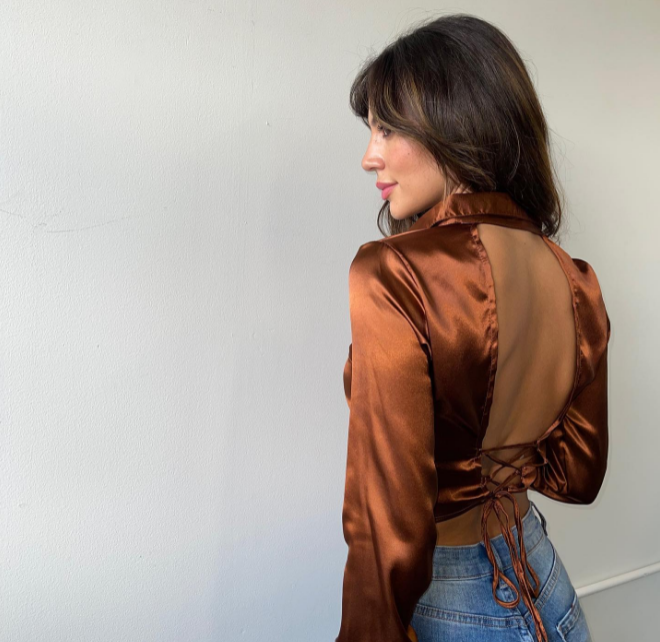 From the Charlotte Russe review above, you may still be 50/50 about shopping with them. Well, we can say your shopping experience will not be similar to another. And while many do complain about poor customer service, poorly manufactured clothes, and a horrible returns policy, there are two sides to each coin.
Shop with Charlotte Russe and enjoy a unique set of clothing, footwear, and accessories.
Looking for other fashion pieces to upgrade your wardrobe? Check out our reviews of Modes, Gil Rodriguez, Sisterhood Clothing and Pretty Little Thing.
Charlotte Russe FAQ
Does Charlotte Russe have a Student Discount?
No, unfortunately, Charlotte Russe doesn't offer a student discount.
I Am a Fashion Blogger/Influencer, How Can I Collaborate with Charlotte Russe?
You can work with Charlotte Russe via their affiliate program that works with bloggers and influencers to help market their brand. To collaborate with them, you can send them an email via [email protected] explaining your intent to work with them and who you are. You'd also have to include your web URL for bloggers and your Instagram profile for influencers.