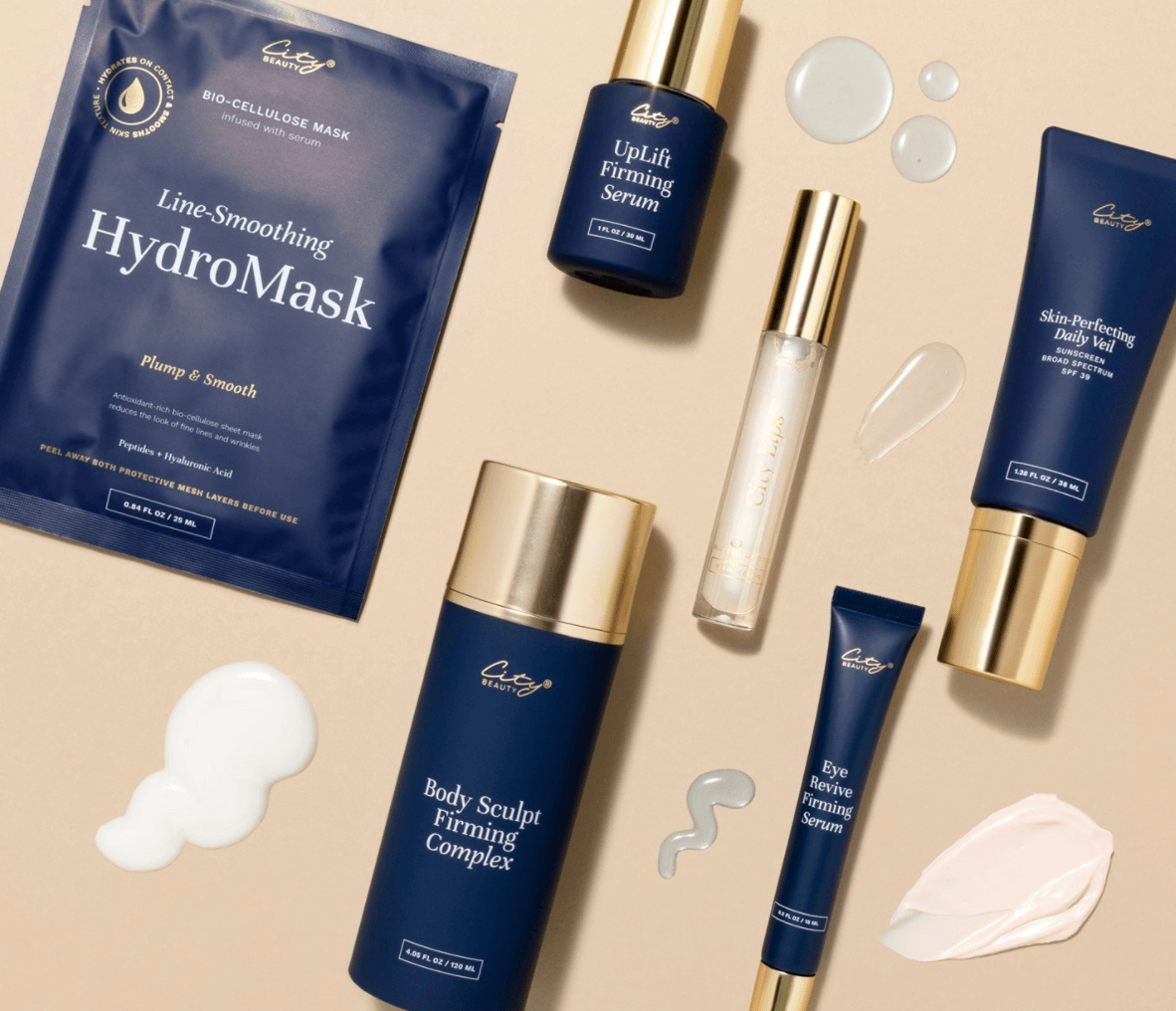 Don't we all wish there was a simple solution to the fine lines, wrinkles, and dull skin that so commonly accompanies aging? Although there are probably millions of companies and products claiming to offer anti-aging miracles, finding something that actually works can be much easier said than done! City Beauty is one of these companies. And, at first glance, it seems they do the job remarkably well. With a focus on anti-cruelty practices and natural ingredients that help smooth and soothe aging skin, and cosmetics that help rejuvenate instead of just cover up, City Beauty is making waves in the beauty industry as a go-to for all our skin woes. And it's not just happy customers with their City Beauty review.
City Beauty has been featured in numerous respected publications, including Refinery 29, Good Housekeeping, ABC News, and Life & Style, to name just a few. What's more, the City Lips Plumping Lip Gloss won the Good Housekeeping's Best Beauty Award an impressive 2 years in a row! So, is City Beauty worth the hype? Or is it just another brand profiting off today's anti-aging culture? In our thorough and unbiased City Beauty review, we intend to find out…
About City Beauty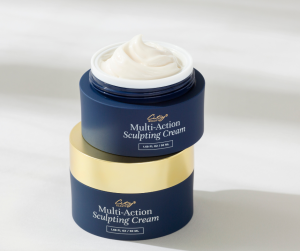 Like so many brands these days, City Beauty started out as a solution to a problem the founder was experiencing. Fed up with struggling to find a product to improve her thin lips, Victoria Renee launched City Beauty in 2002.
Her first product, City Lips, would go on to win multiple awards and be featured in numerous trusted publications.
From City Lips to mascara, eye creams, serums, and so much more, City Beauty has become well-known for exceptional cosmetics and beauty products that target various problem areas, most of which relate to the aging process.
Products are suitable for all skin types and ages, so there's sure to be something for everyone in the City Beauty products range!
City Beauty is based in Los Angeles, where the brand is inspired by "the glamour of Hollywood and the cosmopolitan influence." Many City Beauty products are made on the doorstep with cruelty-free ingredients and practices.
The brand was featured in CNET, Prime Women, and Lush Ful Glow and has thousands of followers on Instagram, Facebook, and TikTok.
When researching for our City Beauty review, we noticed the About page features one of our favorite brand name stories we've ever come across… 
"As for our name? Our customers' unique journeys are the inspiration. We believe that just like cities, each of our customers has her own story to tell. Cities bring people together, they inspire and challenge, and they grow over time — and we envision the City Beauty woman's life to be similar."
Pros
The City Beauty City Lips won the Best Housekeeping Best Beauty Award two years running.
Featured in numerous trusted publications.
Cruelty-free ingredients and manufacturing processes.
60-day money-back guarantee.
International shipping plus free US shipping on orders over $50.
Money-saving monthly subscriptions are available.
High-quality selection of products for all skin/aging concerns.
Some vegan products are available.
Loads of 5/4 star City Beauty reviews across the web, stating visible results after using the products.
Cons
Luxury skincare brand with a luxury price tag.
Reviewers mention problems with the checkout process meaning they were charged for more than they ordered.
The 60-day returns policy starts running down from the date the order is shipped, not the date you receive your item(s).
Some reviewers noted difficulty getting through to the City Brand customer support team, with emails going unanswered or overusing pre-written responses that did not adequately answer the customers' questions.
City Beauty Products Review
In today's consumer culture, having a great story is essential for any brand. But even the best stories are worthless if the products aren't up to scratch.
In this section of our City Beauty review, we're going to look at a selection of the best-selling City Beauty products, including reviews, to determine whether the products live up to expectations.
City Beauty Sculpting Cream Review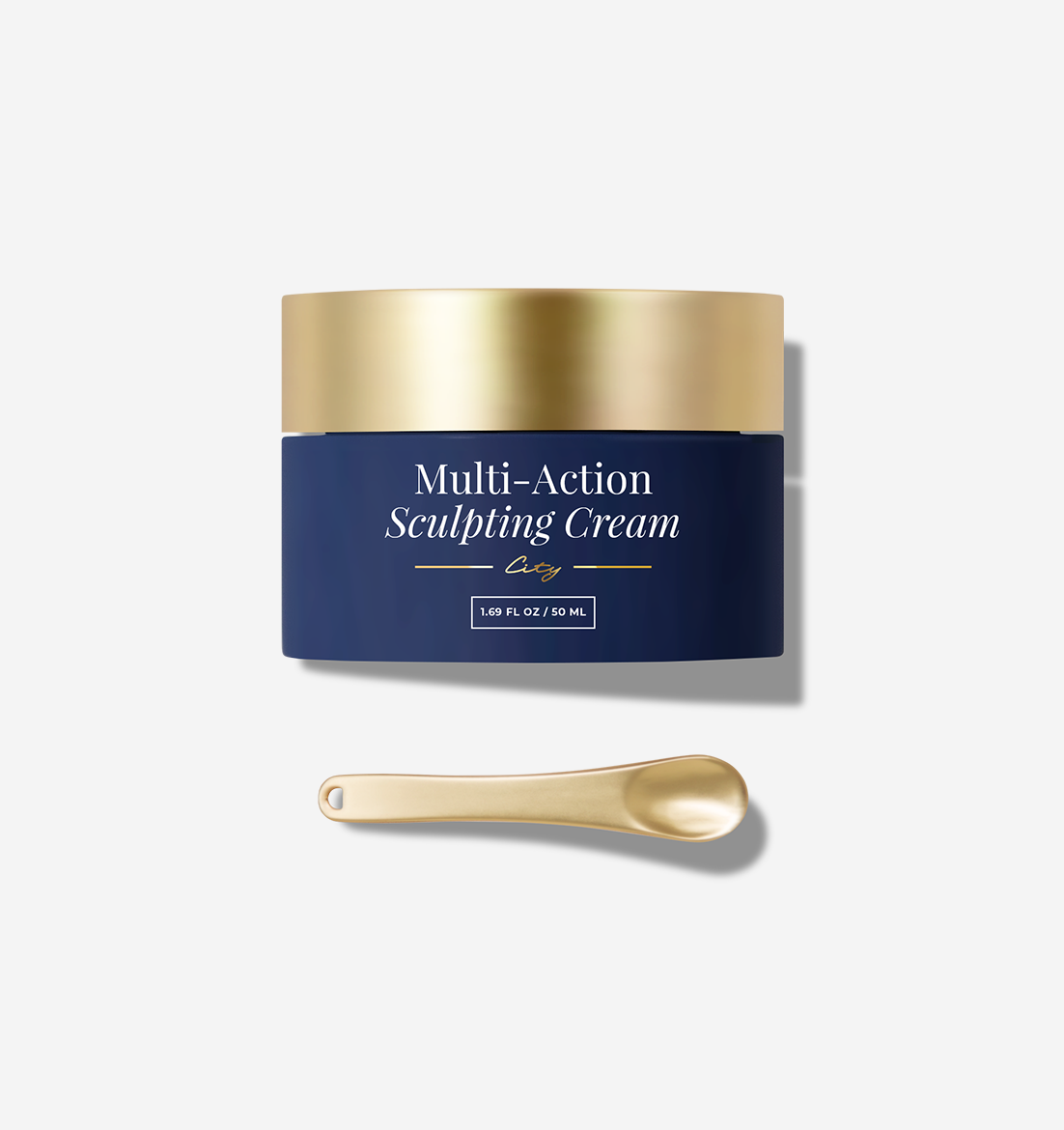 The City Beauty Multi-Action Sculpting Cream is designed to help skin look "firmer, tighter, and more lifted." It's suitable for all skin types and is free from any parabens, mineral oils, phthalates, sulfates, or animal testing. 
Featuring key ingredients such as Acacia Biopolymer and Biometric Tripeptide, this nourishing cream minimizes toxins in the skin that harm collagen production, leading to healthier, younger-looking, more toned skin.
The packaging for this product is simply beautiful, and the little gold spoon is a wonderful touch that feels gorgeous on the skin. The cream itself has a wonderful yet soft fragrance and a little goes a long way.
When checking out the City Beauty Sculpting Cream reviews, we were pleasantly surprised to see how many customers have had a positive experience using this product.
Amazingly, almost all reviewers claimed this cream actually returned the elasticity of their skin, tightened the jawline, and reduced the appearance of fine lines and wrinkles.
One particularly glowing City Beauty Sculpting Cream review from a 77-year old stated "I love how it makes me feel better about myself and my appearance."
But we don't just look at the reviews on a brand's website… City Beauty Sculpting Cream reviews on Amazon tell a similar story.
The cream boasts an impressive 4.4 out of 5 stars across 169 global reviews, with top reviewers claiming it provided the desired effect and that they would recommend it to friends/family. 
City Lips Review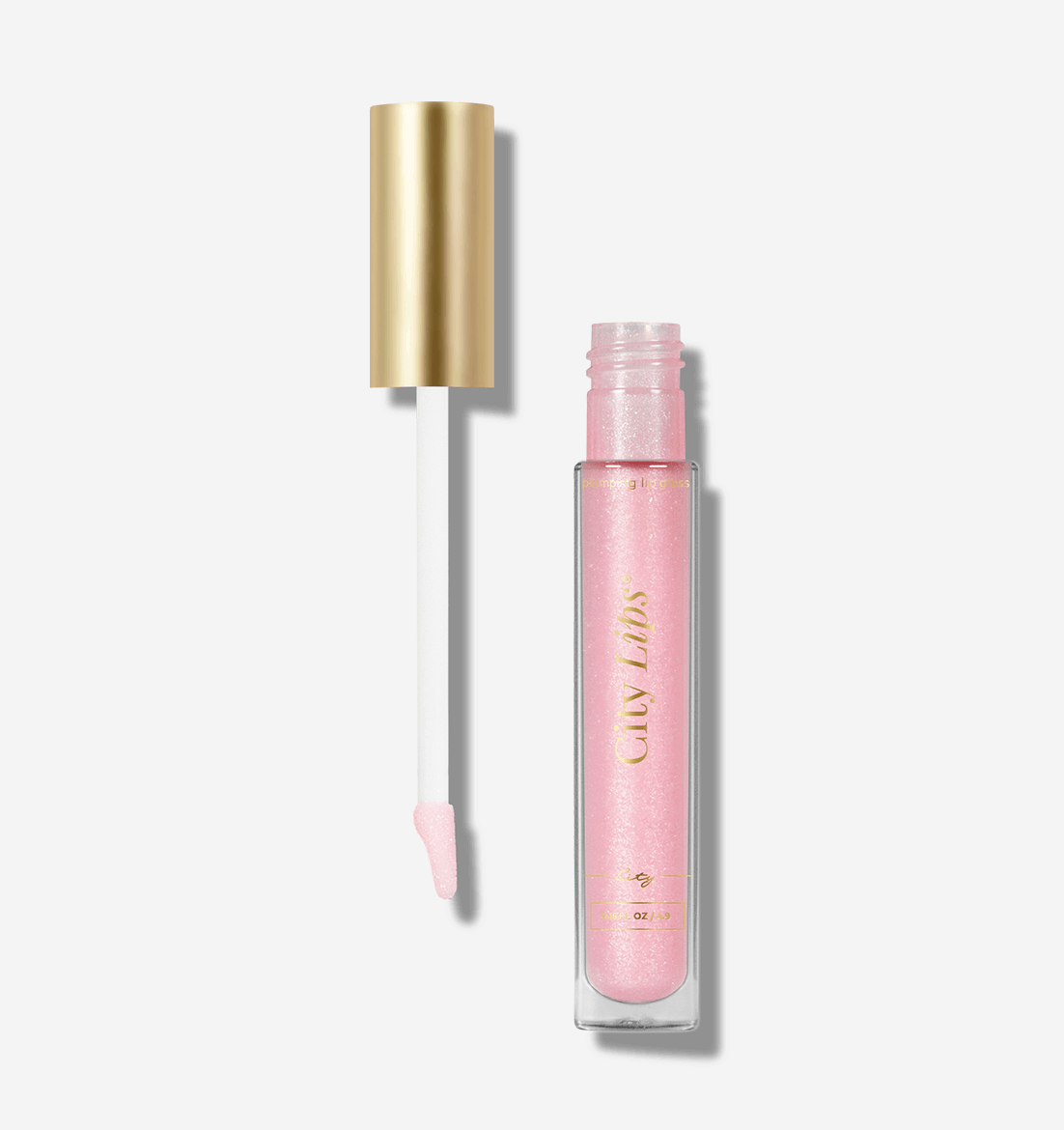 The product that put City Beauty on the map: City Lips is probably the most well-known and popular product in the City Beauty range. It's also one of the brand's more affordable cosmetics, with prices starting at $35 for a one-time purchase at the time of writing.
City Lips is a "plumping lip gloss that provides both an immediate and long-term solution for your lips." It was designed as a solution for founder Victoria's thin lips but has since grown to enjoy an almost cult-like following and win numerous awards.
Featuring "innovative ingredients" such as hyaluronic acid and oligopeptides, City Lips is precision-engineered to provide lip-pumping power without the need for injection.
Instead, it helps replenish the body's natural collagen and elastin supply to produce healthier, fuller lips from day one. But use it regularly, and you may notice fuller and healthier lips even when you're not wearing the gloss!
We love that City Lips comes in a huge selection of colors and effects. Choose clear, shimmer, or opaque to suit any look and enjoy nourished lips with long-lasting comfort and color that won't "feather" in lip lines.
City Lips reviews across the web are overwhelmingly positive, with reviewers stating there's "nothing like it" on the market, and that their lip texture was improved immediately after use.
That said, looking at the City Lips reviews on Amazon, we see a bit more of a mixed bag, with a rating of just 3.6 stars out of 5.
Although reviewers do comment on liking the lip gloss and its hydrating effects, many claim the "plumping" powers of the gloss are not as powerful as advertised. 
City Beauty InvisiCrepe Body Balm Review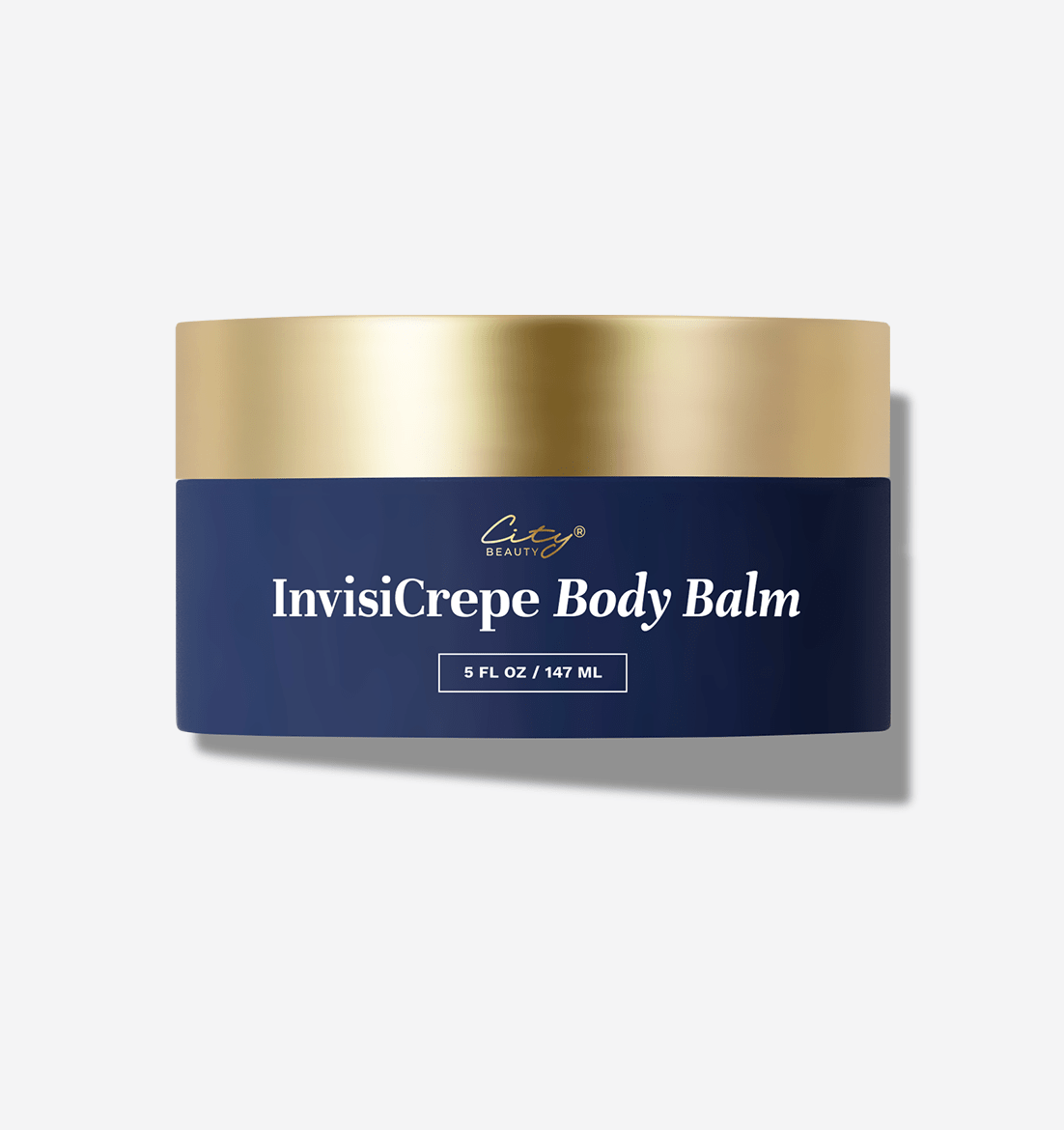 Another best-selling City Beauty product, the InvisiCrepe Body Balm is made to reduce the appearance of "thin, wrinkles, crepey skin." We love the phrase "crepey" in this description…
Although we'd never thought of this descriptor, we know exactly what skin type it's referring to, and think it's a fantastic phrasing!
City Beauty InvisiCrepe Body Balm works by supporting the skin's barrier function and protein structures, as well as boosting hydration and soothing the skin. This results in a smoother, more subtle appearance with younger-looking, healthier, firmer skin.
Like the City beauty Sculpting Cream, a little goes a long way with this product, and you'll find the best results with regular use. The brand suggests focusing on problem areas like the neck, chest, arms, and legs when applying the Balm.
Checking the City Beauty InvisiCrepe Body Balm reviews, we noticed how many customers claim their skin is "looking so much better" after using the product, with one reviewer even stating she "change[d] how I feel about wearing short sleeves again"!
InvisiCrepe Body Balm reviews on Amazon are also positive, with a 4.1-star rating across 168 global reviews.
What's particularly impressive is that 61% of these reviews give the product 5-stars and claim the Balm is worth the expense ($60 at the time of writing for a one-off purchase). 
City Beauty Line-Smoothing HydroMask Review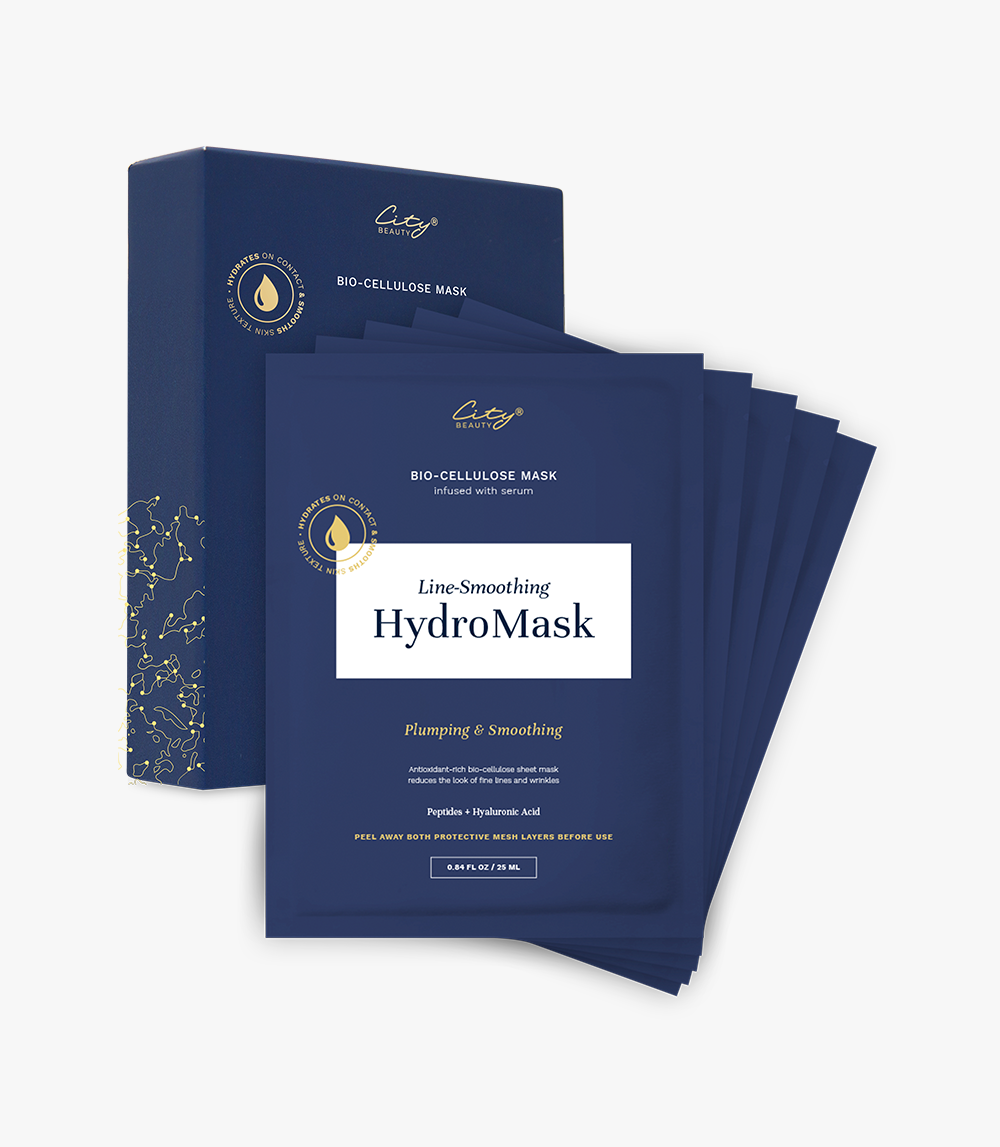 At the time of writing, the City Beauty Line-Smoothing HydroMask was actually sold out, which is a testament to how popular this mask is! 
Sheet masks are having a bit of a moment later, with almost every beauty brand offering yet another option with a variety of claims about how it will improve your complexion, but what makes this one different?
Well, the City Beauty HydroMask is carefully formulated to "support skin's elasticity and reduce the look of fine lines and wrinkles."
It's a bio-cellulose mask packed full of antioxidants that fight off free radicals to clear and soothe the complexion, along with collagen-supporting peptides and plenty of hydrating and nourishing ingredients that will leave you and your skin feeling relaxed and rejuvenated.
City Beauty claims you should be able to see a reduction in fine lines and wrinkles and visibly smaller pores after just one use, with long-lasting and significant improvements to the quality of your skin with regular use.
As with many of their other product lines, City Beauty HydroMask reviews mention this product is "not like any other mask" and genuinely made their skin feel and look better.
A 77-year old review stated her "skin was glowing," while another reviewer (aged 62) claimed, "this is the best mask I have used… worth every penny."
There weren't many City Beauty Line-Smoothing HydroMask Reviews on Amazon when we looked, and the results were somewhat uninspiring with a 3.7-star rating across 7 global reviews. That said, 68% of these reviews were 5-stars. 
City Beauty Intensive Night Serum Review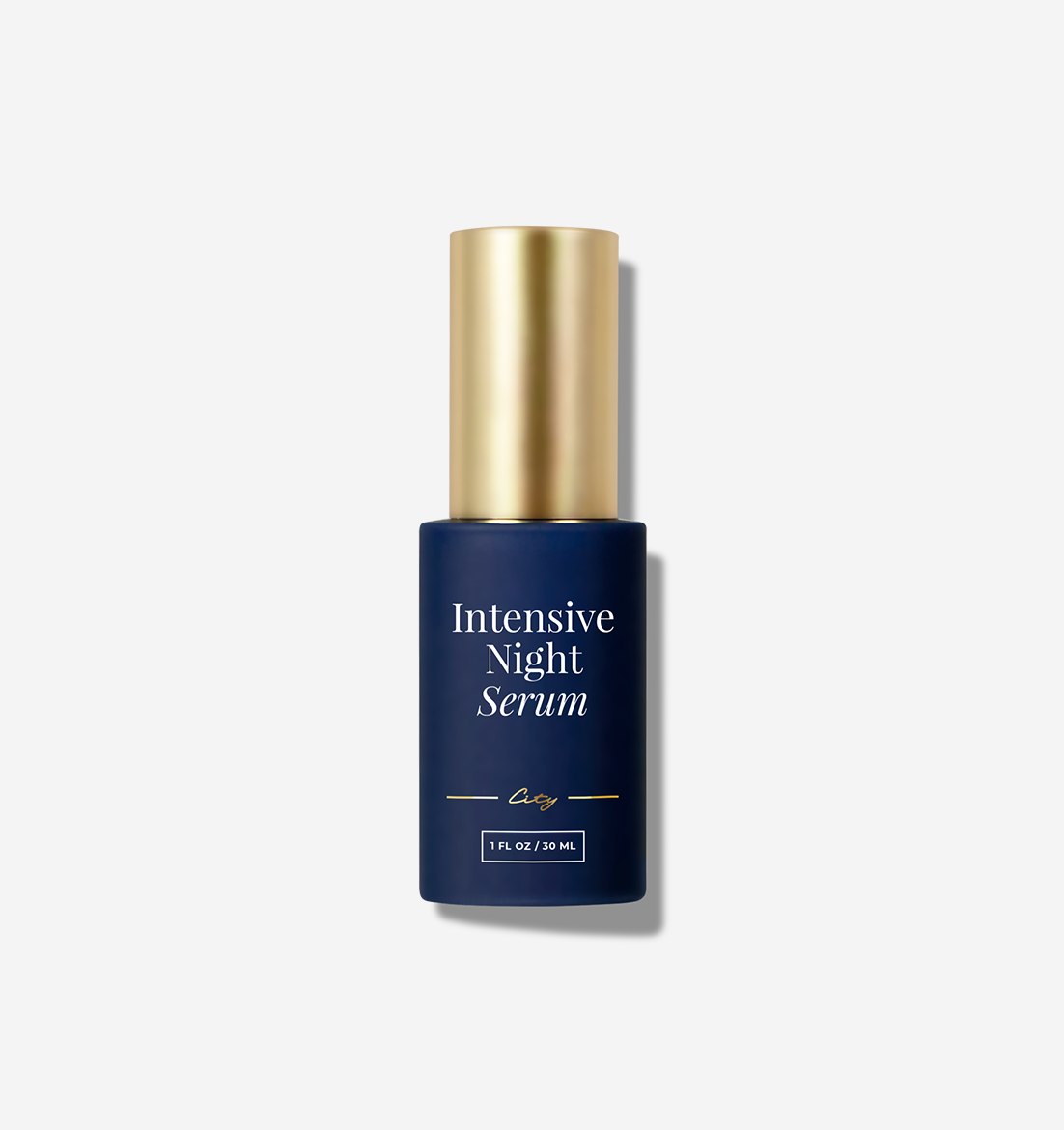 We're often a little skeptical when it comes to night serums, mostly because these products tend to feature many of the same ingredients as any other serum, and we're not always convinced there's any difference (other than price) between these and other serums or creams. 
However, the City Beauty Intensive Night Serum seems to offer something a bit special with carefully formulated ingredients that penetrate deep within the skin to boost cell turnover, encourage collagen production, and provide deeply hydrating and nourishing benefits.
These combine to produce a "springy, plumped-from-within appearance" that anyone will love.
The serum is suitable for all skin types and is marketed as an excellent solution for thinning or dry skin as well as helping to combat fine lines and wrinkles (like most City Beauty products).
The key ingredients of the City Beauty Intensive Night Serum include:
Epidermal growth factor to support and renew collagen, elastin, and hyaluronic acid molecules.
Goji berry and peptide complex to help skin look firmer and more elastic.
Hexapeptide blend to hydrate the skin and smooth the appearance of wrinkles.
Although skeptical, we do love the idea of a serum that renews our skin while we sleep, so we were interested to check out the City Beauty Intensive Night Serum reviews to see whether other customers had experienced the advertised benefits.
On the product page, we found plenty of rave reviews, including comments that the product "really works," feels great on the skin, and "gives your other products a boost."
One woman mentioned the lines around her mouth "starting to vanish," and another stated, "this serum feels silky on application and delivers results."
City Beauty Reviews from Customers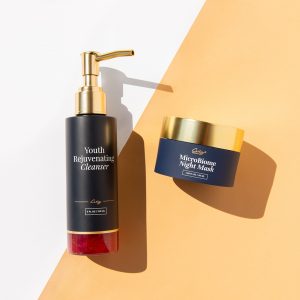 Anyone who's read our brand reviews before knows we love to investigate real customer reviews before forming an opinion on a brand or product. But this goes beyond the reviews a company shares on its own website, as these can often be misleading.
When researching our City Beauty review, we noticed that the brand does seem to be one of those companies that only share 5-star reviews. This is incredibly frustrating, as it doesn't paint an accurate picture of the brand.
In fact, we'd much rather see a couple of negative reviews to increase trustworthiness and consider all aspects of the products.
However, despite City Beauty only sharing the very best feedback on its own website, there are plenty of City Beauty reviews across the internet.
However, we were a little surprised to see some City Beauty products with far fewer reviews and a lower score. 
We were also interested to see how City Beauty stacked up on other independent review sites. Trustpilot gives the brand a rating of "excellent" for its 4.3-stars across 2,407 reviews (at the time of writing.)
Popular Alternatives to City Beauty
Further customer reviews
Diving a little deeper, we saw that 59% of City Beauty reviews on Trustpilot were 5-star, and 30% gave a 4-star rating. These are impressive results for any brand, let alone one that's built on the tricky process of anti-aging. 
On the Better Business Bureau website, City Beauty boasts an A+ rating with a 4.33 average star rating across 2,314 customer reviews.
On Sitejabber has 4.3/5 stars accross 1,325 reviews.
Across all the various review sites, a trend of negative reviews can be noticed. Many of these reviews mention problems with the checkout process, with customers being charged for three products when only one was ordered.
We were surprised how often this problem seemed to crop up and hope City Beauty completed due investigation as it definitely seems there has been a problem with their systems.
Other negative reviews mention difficulty contacting the customer support team. Emails have not been responded to, or have used pre-written responses that don't answer the question.
This is another area we hope City Beauty will be looking into in 2022, as we really do expect better customer service these days.
Sign up for City Beauty
To make the most out of any City Beauty orders, you may want to sign up for the brand's AutoShip Monthly plan. With this plan, you can select how many items you wish to receive each month and save 11% on every order.
You can cancel AutoShip orders at any point by contacting the City Beauty customer support team.
Speaking to a member of the customer support team, we learned that (at the time of writing), City Beauty does not offer an account portal. This means there's nowhere to sign in and view your orders or history.
We found this quite odd, and were a little put off by the idea of having to contact customer services every time we want to check an order… Particularly if signing up for the AutoShip option!
However, the agent did let us know they are working on providing this feature, so we hope to see a "My Account" feature soon.
Where to Buy City Beauty Products
You can buy City Beauty products directly from CityBeauty.com. Products are also available with several authorized retailers, including: 
Amazon

Sephora

Fabove

Faire

Poshmark
Shipping and Return Policy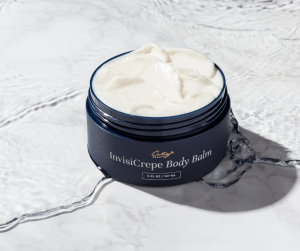 Shipping
Once again, we couldn't find any webpage containing City Beauty's shipping policy, so we had to rely on the Live Chat agent to fill us in.
We were informed that domestic shipping within the US is handled by USPS and generally takes 2-7 business days. Orders over $50 qualify for free shipping, otherwise, customers will pay a flat rate of $4.95.
There is no option for expedited shipping when shopping at CityBeauty.com.
City Beauty also ships internationally for $9.95. International shipping usually takes 14-30 business days, and you can find a full list of eligible countries on the checkout page.
Returns
City Beauty offers a 60-day no-questions-asked money-back guarantee on all products purchased through the website.
But while this sounds incredibly generous, it's less impressive when you consider the countdown starts from the date the order ships, not when you receive it. You will also be responsible for any shipping charges associated with the return.
Promotions & Discounts
City Beauty occasionally runs competitions and promotions across its social media pages, so it's worth keeping an eye out for exclusive City Beauty coupons on these platforms.
You can also obtain 11% off every order by signing up for a monthly subscription to your favorite City Beauty products.
Contact City Beauty
Because City Beauty doesn't provide a Help page or a personal account feature, customers might find themselves more reliant on the City Beauty customer support team than with other brands.
Thankfully, the support team is incredibly helpful and swift at responding to inquiries.
You can contact City Beauty via Live Chat, telephone, or email. The company also includes its physical address on the website if you want to write to them! 
City Beauty Review: Editor's Verdict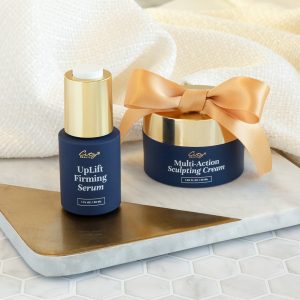 Overall, we were very impressed with City Beauty's range of products. Although we're always skeptical of anti-aging products, these creams, serums, and even cosmetics do seem to offer the intended benefits, and we were pretty blown away by the huge numbers of positive City Beauty reviews on their own website and beyond!
Our main criticisms of the brand were more in relation to the website and shopping experience than the products themselves. We found it quite weird that there's no account feature that you can log into to check the progress of your order or review your order history. 
If you are a big fan of different types of cosmetics, consider reading our beauty brand reviews such as Dime Beauty, Lume, Morphe, and EVOLVh.
City Beauty FAQs
Is City Beauty a reputable company?
From all the research we've done for this City Beauty review, we feel confident stating that yes, City Beauty is a reputable company.
Sure, there are things they could do better (shipping and checkout need to be looked into, and a "My Account" feature needs to be added).
But overall, the products are high-quality and plenty of awards/features in trusted publications allow us to feel confident in the brand.
How long does it take City Lips to work?
According to City Beauty, City Lips should provide noticeable results almost immediately. However, for the best results, the brand recommends applying the product twice a day for 30 days.
Is City Beauty cruelty-free?
Yes. City Beauty is certified by Leaping Bunny and PETA for offering 100% cruelty-free products.
All items are free from parabens, sulfates, phthalates, harsh fillers, or animal-tested ingredients.
Are City Beauty products vegan?
Although not every City Beauty product is suitable for vegans, there is a decent selection of vegan-friendly items available:
City Lips (excluding red shades, as these contain carmine).
Illuminating Dark Spot Corrector
HydroMask
Under Eye Recovery
Ageless Moisturizing Cream
Advanced Eye Cream
Youth Rejuvenating Cleaner
Line-Blurring Wrinkle Filler