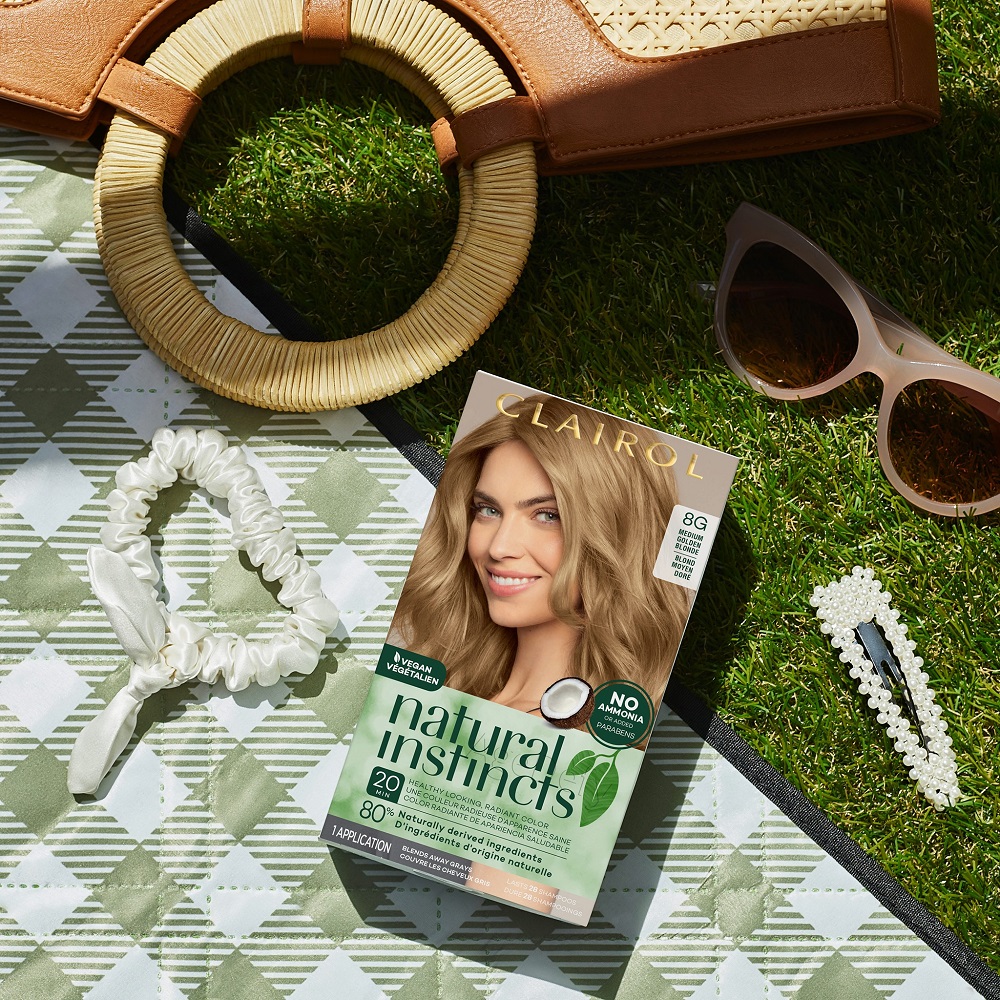 Giving us the salon-style at-home hair color since 1956, Clairol has made many revolutionary moves since it was founded almost 20 years before. Breaking down barriers and removing stigmas attached to coloring hair helped to redefine the beauty industry. But is Clairol as relevant today as it once was? In this Clairol Natural Instincts review, we will be putting the brand to the ultimate test. Not only will we give a full breakdown of some of the brands' most popular products, but we will also take a look at some genuine customer reviews.
Giving you tips on where to buy, how to save some of your hard-earned cash, and even answering some frequently asked questions – this comprehensive review will give you everything you need.
Keep reading to find out if this affordable brand's quality reflects the prices or if they exceed all expectations.
About Clairol Natural Instincts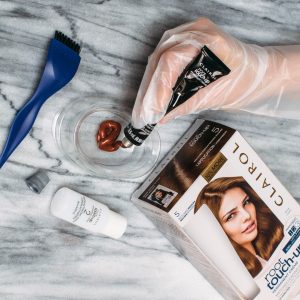 Purchased from Le Parfume de Mury in 1931, Clairol was an answer to a gap in the market found by Joan Bove. Believing that beautiful hair was a right of every woman, the brand was brought from Paris to NYC, aiming to effectively enhance the natural hair color of the women of America.
During this time, coloring hair was stigmatized and only done by a certain 'type' of woman. The natural, 'born-this-way' look was favored and hair coloring was done quietly, while appointments were scheduled under pseudonyms. But Bove strived to change this and set out to revolutionize the industry.
From the first at-home hair coloring kit to the Frost & Tip that allowed highlighting from home and the introduction of the first semi-permanent color. Clairol made moves that were a fundamental part of driving women's rights forward when it came to self-expression and individuality. Women were in control of their appearance for the first time ever.
Always the first of its kind, Clairol was the first hair color to be sold in supermarkets and become accessible to every woman. The brand was also the first to use natural, plant-derived ingredients, the first to provide a root touch-up color, and even the first 10-minute hair color.
The Clairol Natural Instincts range is constantly evolving, with hair color formulas containing ingredients that are kind to hair. Clairol aims to provide semi-permanent hair colors that leave hair looking naturally healthy and glossy. The comprehensive color range provides beautiful shades in a natural selection of hues.
It was featured in Allure, Cosmopolitan, Glossy, Byrdie, Good Housekeeping etc. and is popular on social networks such as Instagram, Facebook, TikTok, and YouTube.
Clairol has no doubt made a huge impact on the beauty industry over the years but is that where it ends? Let's find out if Clairol is still a contender in the selection of at-home hair colors on the market today.
Pros
Provides a natural look - based on the original philosophy and what the brand is based upon
Comprehensive color range to suit the needs of everyone - providing hues in black, brunette, blonde and red
Ingredients that are kind to hair - the natural instincts range is free from ammonia and has no added parabens
Clairol is vegan, making it accessible to everyone
Available worldwide - online and in-store
Cons
The colors are not particularly long-lasting and may require more regular top-ups than other brands
You cannot purchase Natural Instincts products from the Clairol website
Coverage of grey is not 100% guaranteed, which is something that Clairol claims
Clairol Products Review
Okay… so we know a bit about the brand itself, but what about the products?
We have looked at some of the most popular products from the Natural Instincts range and even Clairol shampoo. Let's see if the brand's aims are met by its hair product range for women and if Clairol really lives up to its name.
Keep reading for a full breakdown of everything you need to know about some of this trusted brand's bestsellers.
Clairol Natural Instincts Blue Black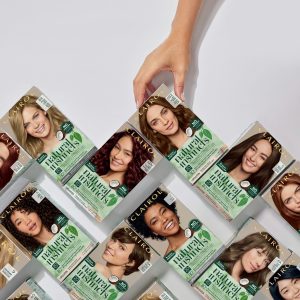 Retailing at $7.57, this Natural Instincts hair color in Blue Black is demi-permanent and ammonia-free. The shade and formula claim to leave hair looking radiant and glossy and gentle to all hair types and textures.
Easy to apply, this product is infused with aloe vera and coconut oil to aid with shine. With 80% naturally derived ingredients, customer reviews claim that this product leaves hair feeling soft and looking natural which is one of Clairol's main objectives.
Formulated to blend away grays, customer reviews agree that this shade lives up to that claim and totally covers up any gray. Customers that struggle with allergies also praise the formula, leaving them with no bad reaction to the color.
Lasting up to 28 washes as a demi-permanent color, some customers warn that this actually lasts longer so we recommend that you keep this in mind before using it for your next dye job.
Clairol Natural Instincts Shine Happy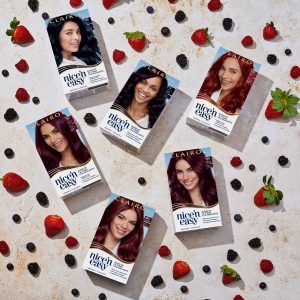 Clairol Natural Instincts Shine Happy is a weekly treatment that claims to add a stunning shine to hair. Just like all other Clairol NI products, it is free from ammonia and vegan.
Infused with anti-oxidants and aloe to deeply condition hair, customers claim that this is a much cheaper alternative to a gloss treatment at a salon. Many reviews maintain that the shine that this product leaves is long-lasting.
This 3 step treatment claims to be good for most colors (other than gray) and leaves hair looking glossy and making existing color more vibrant. However, many customer reviews do claim that it lightens hair and removes color. This product seems to be an option for use on lighter hair only.
Although many customers did find that it added shine, a significant amount of reviews stated that they did not see a difference. Some reviews even claimed that this treatment left hair feeling dry and brittle… yikes!
Clairol Natural Instincts Medium Brown Hazelnut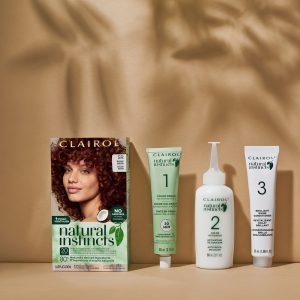 Costing around $6.99, Clairol Natural Instincts semi-permanent hair color in shade Medium Brown Hazelnut is ammonia-free and has 80% naturally derived ingredients.
This no-drip formula is designed to feel more like a conditioner and leave hair feeling soft and healthy after coloring.
Claiming to be gentle on all hair types, customers back this, stating that it leaves hair feeling much more nourished than colors from other brands and boosting shine.
However, customer reviews also claim that the change in the formula has negatively affected the process. Stating the so-called 'new and improved' formula actually takes much longer to color hair than it used to. Colors have also changed, leaving people with colors darker or lighter than they had hoped.
This product does not blend away grays as successfully, this may be due to the lighter shade. However, the claims from Clairol remain the same, so this should not be the case!
Most reviews claim that this product is extremely easy to use and is extremely effective, especially when taking the low price into account.
Clairol Age Defy Hair Color
Clairol's Age Defy Hair Color from the Nice 'n' Easy range is designed to tackle all signs of aging hair. Available in 18 shades in natural hues, the main objective of this product is to tackle stubborn grays.
The main signs of aging hair are coarseness, frizz, dryness, and breakage. This color from Clairol is designed to fight all of these effects, leaving hair feeling vibrant and healthy and leaving you feeling 10 years younger
The pre-treat serum aims to smooth gray hairs and allow the color to deeply penetrate and attach to the hair. However, many customers who struggle with darker gray hairs claim that this color was not able to hide this – the 100% coverage claim is not backed.
Despite this, the conditioning therapy of this product is supported in genuine customer reviews.
Clairol Purple Shampoo Review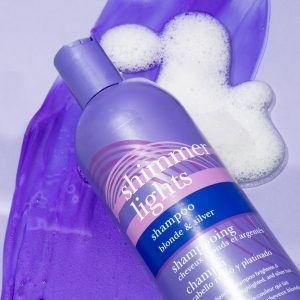 Clairol's Shimmer Lights Purple Shampoo is protein-enriched and designed for use on blond and gray hair.
Formulated with deep purple pigment to neutralize brassy and yellow tones, this can be used to restore cool blond. Use this to refresh faded highlights and remove dull yellow tones from your light hair.
Clairol recommends that this is lathered into hair and rinsed, but can also be left on for 3-5 minutes when extra brightening is desired. Genuine customer reviews do warn that this product should not be left on bright hair for too long, as the purple pigment can stain hair this color temporarily.
This product has excellent customer reviews, with claims that this product can even remove orange tones from brunette and red hues too! This means you can even try it out if you feel your Clairol Natural Instincts Auburn Brown hair color is too warm!
The only negative reviews on this product are that it can be quite strong smelling and a lot of customers dislike this. Overall, this product seems to do everything, exactly as it claims.
Clairol Natural Instincts Reviews from Customers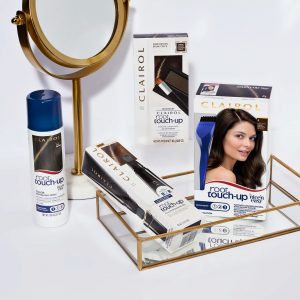 Although there is no place for customers to leave reviews on the Clairol website itself, it is easy to find individual product reviews on an external online store that stocks the brand.
For general reviews, there are many sites that provide a broad overview. These can vary significantly depending on where you are looking.
On Influenster, Clairol Natural Instincts has rated over 4 stars overall!
Generally, many people praise the way that the products from the range leave hair feeling silky smooth. Many people also noted that they had no reactions from the Clairol hair colors, that they had from other brands. The color payoff was also a reason for many of the 5-star ratings on this site.
Popular Alternatives to Clairol
However, there were a number of 1-star ratings on Influenster that were worth noting. The new formula was mentioned often, with complaints that colors no longer cover roots or gray hairs as effectively as the old formula.
Trustpilot, in great contrast to previous reviews, rated Clairol extremely poorly overall.
Similar to Influenster, there were many complaints on this site about the new formula not working as efficiently as the previous one. Some reviews even noted hair loss, though this seems to be extremely unlikely.
Several customers stated that they experienced reactions to the Clairol hair colors, which is extremely surprising due to the number of reviews that contradict this. Clairol does suggest allergy testing prior to use, so we suggest doing this in order to avoid any unpleasant skin reactions.
Sign Up for Clairol
If you're a fan of Clairol products, you can sign up and create a color profile on their website.
This allows you to remember the colors that you have used before, for a perfect color match every time! You can also expect regular updates on new Clairol products. Check out our reviews of Function of Beauty.
Where To Buy Clairol
Clairol is widely available worldwide!
Although you cannot purchase products from the website, there are a number of locations in-store and online where you can get your hands on Clairol's products.
US customers can get Clairol from Ulta, Walmart, and even Amazon!
UK customers can buy Clairol from Amazon too, as well as drugstores such as Superdrug and Boots.
Clairol Shipping and Return Policy
Clairol products cannot be bought directly from the website, therefore the shipping and returns policy will depend on the individual store that you're purchasing your products from.
If you're purchasing online, you can find the shipping and returns policy of each store on the website.
Clairol Promotions and Discounts
Although Clairol products are extremely affordable in comparison to comparable brands, we all love a discount!
Clairol does not do promotions or provide extra discounts on their products, however many online stores that stock the brand can provide discounts for students and have regular promotional periods.
Look out for stores that provide extra discounts through codes and other offers and purchase your Clairol products from there.
Contact Clairol
If you want to get in touch with the team, about any concerns with your Clairol products you can visit the Wella website and fill out a form.
This allows you to inquire about products, flag a health concern, and find out about ingredients used.
Clairol Natural Instincts Reviews: Editor's Verdict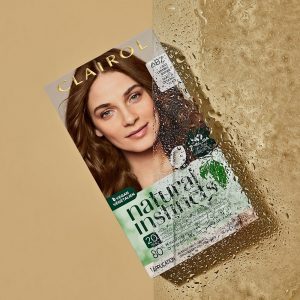 Overall, Clairol has rated impressively well when considering the affordability of the brand.
The complaints about the Clairol hair colors have remained particularly consistent on many review websites. Many people feel that the new formula has taken away from the effectiveness of the product when covering gray hairs or roots. This is definitely something that needs to be known before purchasing.
Despite this, the general consensus for the color range in the Natural Instinct's collection is that it is extremely varied and accessible to any hair color or texture. It is also extremely nourishing and leaves hair feeling glossy.
The age-defying hair color does not provide 100% coverage of grays and this must be noted. However, the other effects of aging hair such as dryness and lackluster color are tackled by the treatment included in this product. It also succeeded in covering light grays well, leaving many customers satisfied.
The negative reviews that claimed extreme effects such as hair loss and chemical burns were extremely rare. We do recommend patch testing before using any Clairol hair color on your hair, to prevent this from happening to you.
Final verdict
We are generally happy with this brand. Not only is it vegan, using naturally derived ingredients but it is kind to hair and many customers claim it leaves their hair feeling much more nourished than before use.
There are several things that could be changed, but Clairol was founded, setting out to make hair coloring accessible to everyone. The affordability of the brand and wide shade range means that this has been achieved.
In conclusion, we're extremely impressed with the quality of the products that are mostly under $10. They live up to their claims and definitely seem like a good option when you're looking for an easy, at-home dye job that leaves hair looking glossy and vibrant.
Looking for more hair care products? Consider reading our popular hair care brand reviews of Kerastase, Bumble and Bumble, eSalon, and Madison Reed Hair.
Clairol FAQ Section
What products does Clairol make?
Clairol makes hair coloring products. Whether you're looking for a semi-permanent, demi-permanent, or temporary color to do simply at home.
You can even highlight your hair at home with a Clairol kit!
Should individuals with natural, uncolored hair use different hair color products than those who have previously colored their hair?
This is entirely up to you and what you're looking for. If you have never colored your hair before, you may want to be sure before you commit to a color. Semi-permanent and demi-permanent colors allow you to do this.
Should I apply Natural Instincts demi-permanent to dry or damp hair?
You should apply your demi-permanent color to clean, dry hair. Product build-up can affect the way that the color takes to your hair.
How long should I leave Natural Instincts demi-permanent on my hair?
This can depend on you, you should perform a strand test to see how long the color takes to set into your hair.
However, it is normally recommended to leave the dye on for 20 minutes are full application. On stubborn hair or grays, you should leave it an additional 5 minutes. However, you should not exceed 30 minutes.