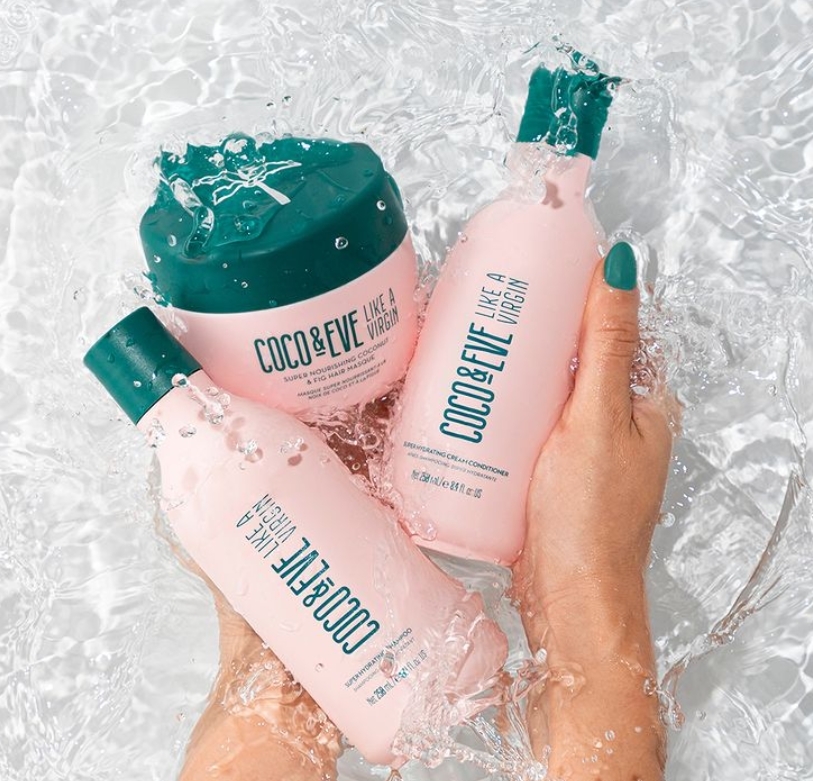 Have you ever used products that took you straight to an exotic destination? The experience of applying a shower lotion and the scent making you wish you were in a different place rather than your bathroom at 6 am on a cold morning.  Coco & Eve sells exotic feeling products with a hint of Bali spice and customers seem to love it. This hair and body care brand has been raved about all over social media, used by influencers and we want to see what the hype is about. Find out in our Coco & Eve reviews!
Coco & Eve first came out with the revolutionary Like a Virgin Hair Masque and according to the reviews, everyone praises this mask. Is every review of their products so positive and island magical? This is where we have to step in.
We have looked through each review's website, read about all of their products, researched the ingredients, and drew a conclusion. This way you can just enjoy and go through our unbiased Coco and Eve reviews without doing all the research yourself.
About Coco & Eve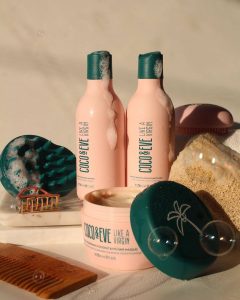 So how was Coco & Eve born? The idea came to Australian entrepreneur Emily Hamilton while she was discovering Bali one day at a time. She was surrounded by a beautiful island with tropical fruits and the warmth of the sun on her skin. Emily desired to keep this magic going so she decided to bottle up Bali.
What better ingredient to use than the one given by mother nature, raw virgin coconuts. After choosing the main ingredient and perfecting their formulas for years, the products finally hit the market and they have been quite successful ever since. 
Coco & Eve is 100% vegan and cruelty-free and does not use any sulfates, phthalates, or parabens, unlike other beauty brands. From the outside, this brand might just look like any of the big brands trying to sell luscious body, skin, and hair products.
Coco & Eve is much more than that. They are a sustainable brand that is striving to make the world a better place by leaving a smaller carbon footprint on the way. Some of their products are Ecocert approved while others are COSMOS certified.
Pros
Cute packaging

Offers bundles and discounts

Silicone free, toxin-free, paraben-free, gluten-free

Cruelty-free and vegan

Micro-bead free, meaning their exfoliants are biodegradable

Worldwide shipping

30 day return and refund policy if you are not happy with the products
Cons
Less product for a higher price

Some people did not see a difference after using the products

It does not work on very curly hair
Coco & Eve Products
After learning more about the brand itself we thought it was time to dig deep and research their products individually. Coco & Eve came out with a range of hair and body products. Besides selling shampoo and conditioner, you can also find tanning solutions.
After all Coco & Eve was born in Bali so it is only natural they would come out with a tanning line. Coco & Eve would be the perfect gift in a self care subscription box. Let's see the Coco and Eve tan reviews along with the rest of their formulas and other goodies.
Super Hydrating Coco and Eve Shampoo and Conditioner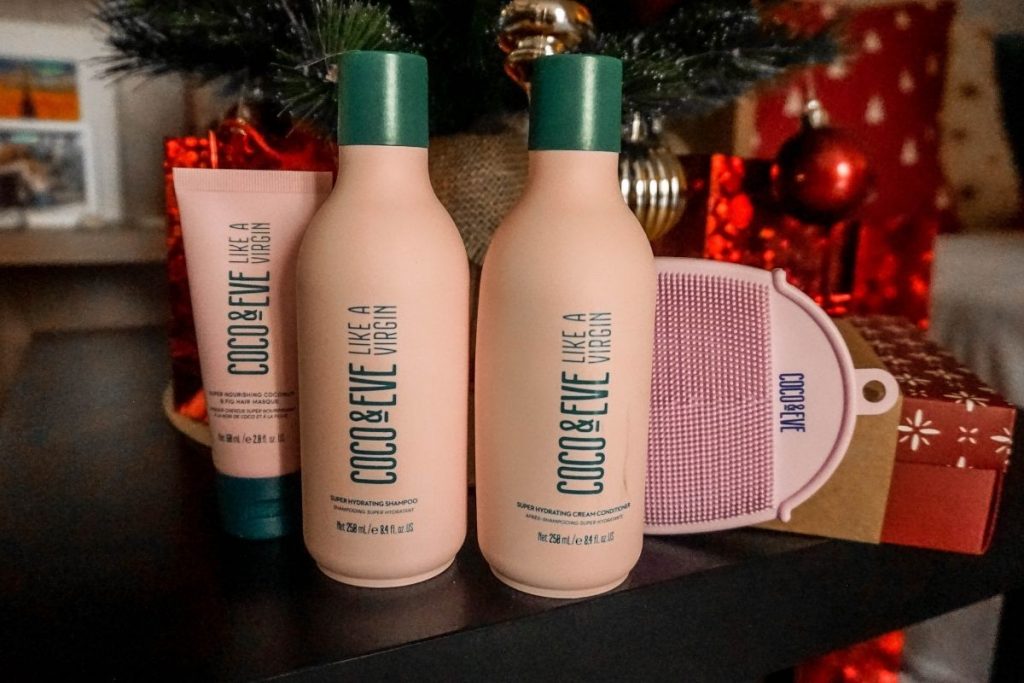 The first product we have researched is the famous Coco and Eve shampoo and conditioner. The advertisement says it will make your hair visibly healthy-looking at the first wash. It claims to be suitable for normal to dry hair, so if you have very oily roots then this shampoo would only exaggerate that. Understandably, this combo is perfect for sensitive skin and scalp. 
One of the main ingredients is a formula called ResistHyal™ Technology filled with Hyaluronic Acid. As we all know, Hyaluronic Acid is famous for keeping the skin and body hydrated, in this case, it will keep your hair smooth without any frizz. Did we mention that it smells amazing too?
Coco and Eve shampoo is recommended to be used 3-5 times a week followed by applying the conditioner. The good news is that these products are suitable for both damaged and bleached hair. The rest of the main ingredients in these formulas are coconut, avocado oil, fermented oil complex, and pineapple. 
Coco & Eve Like a Virgin Hair Masque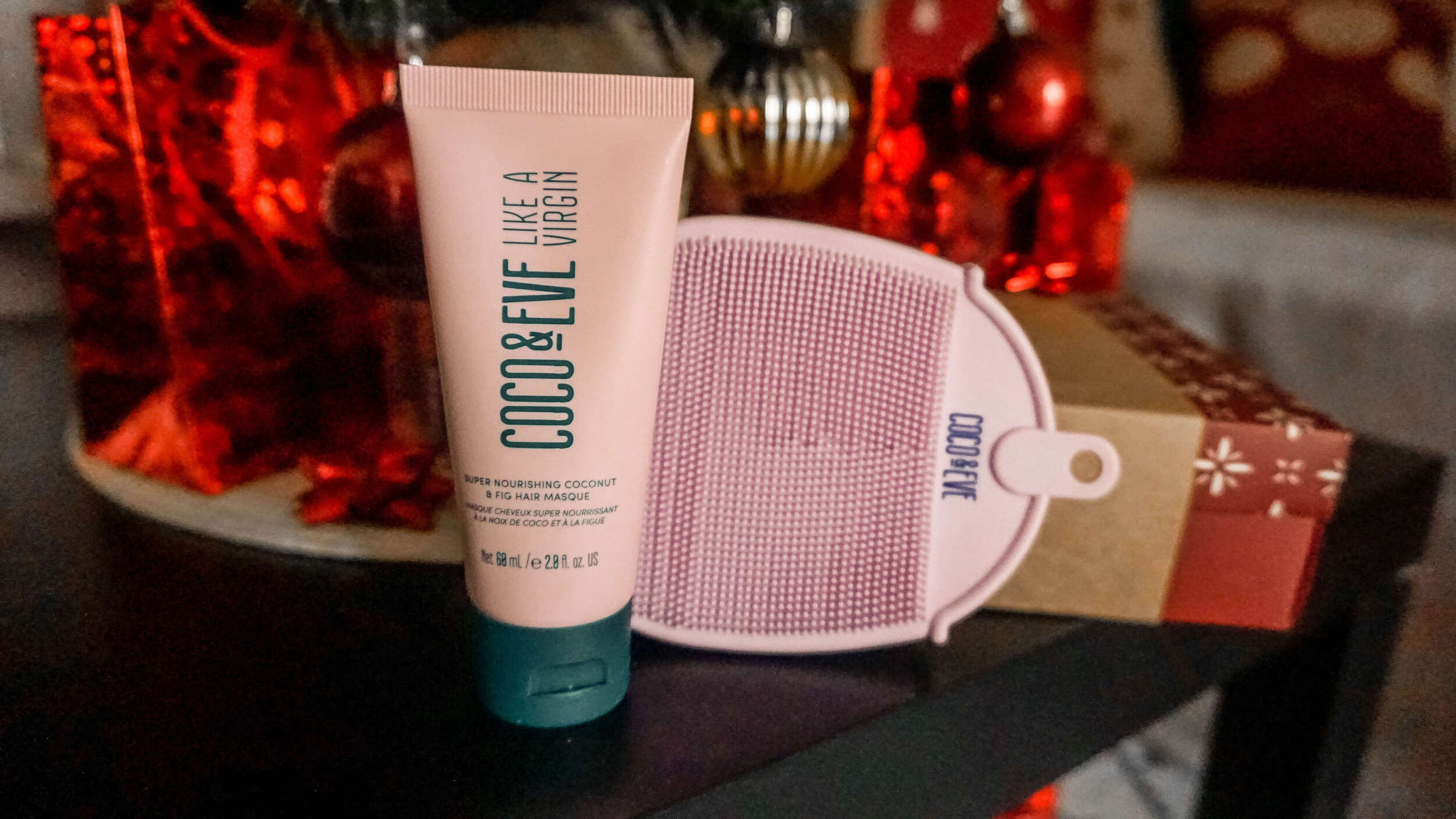 We had to include Coco and Eve hair mask review, the most anticipated product on the internet. Coco & Eve Like a Virgin Hair Masque is a 5-in-1 treatment for your hair. This hair mask is supposed to restore damaged hair and give it hydration and shine.
It should also treat your split ends and tame frizzes. Instead of spending hours in the salon for a reparative hair treatment, this mask should fix your problems in just 10 minutes! 
Although if your hair requires some extra shine, you can leave it on overnight in a microfiber towel. The coconut, fig extract, shea butter, linseed, and argan oil will all help your hair to feel silky smooth. The hair mask is also a part of the Ecocert – approved products so it is safe to use for the environment. 
Bronzing Face Drops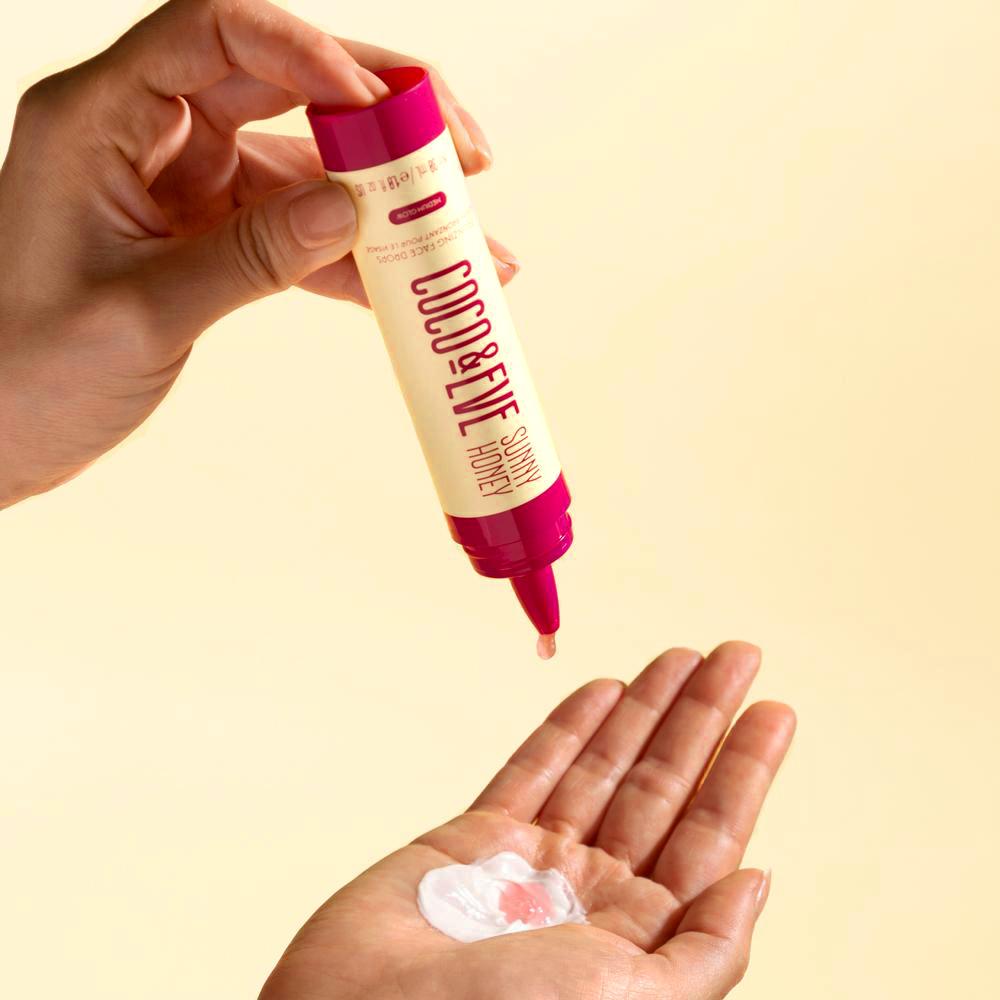 Would you like to get that Bali glow without actually going to Bali? Well, the Bronzing Face Drops promise to help you with this. You won't need a tanning salon. The super-hydrating formula is a gradual tanner that offers a natural, sunkissed glow. Instead of using a regular self-tanner, companies tend to create a separate product for the face and take out all the harsh chemicals you would normally use on your body.
What else does this formula offer? It is dermatologically approved, non-drying, alcohol-free, and has 100% Natual DHA. What is DHA? This is an active ingredient usually used in fake tanners. As it is derived from sugar cane the protein and amino acids will interact with your skin's outer layer and offer you that sun-kissed tan we all wish to have without boiling under the sun for hours. 
Coco & Eve thought about everyone. They brought out two shades of the Bronzing Face Drops, medium, and dark. One is for lighter skin tones and the other for medium skin tones. We love an inclusive brand!
Besides offering a healthy glow, it is also food for your skin. The hyaluronic acid, banana, coconut water, dragonfruit, and fig active ingredients should rejuvenate and repair any skin texture. 
Sunny Honey Bali Bronzing Foam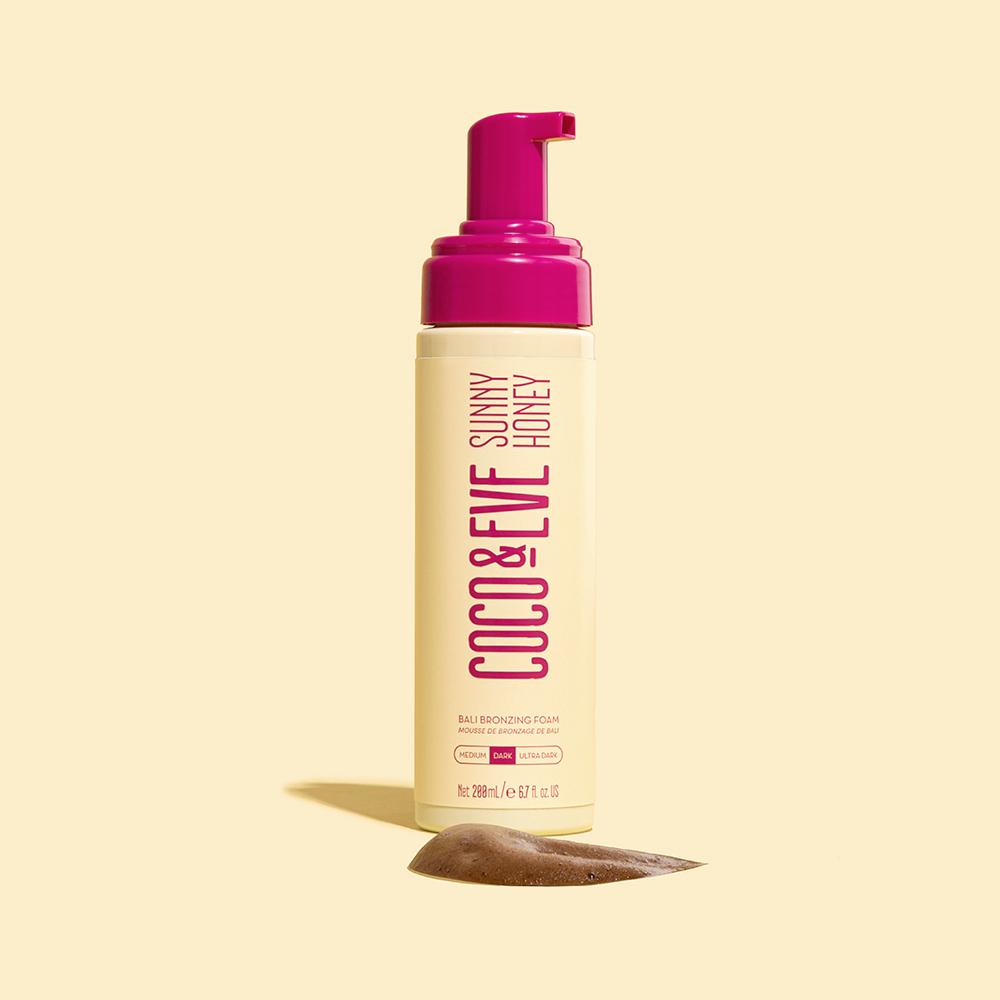 The Bronzing Face Drops would not be completed without the Sunny Honey Bali Bronzing Foam. This isn't your usual tanning lotion. The Bronzing foam also has an anti-cellulite and anti-aging formula that protects and hydrates the skin.
Say goodbye to your skin pigmentation. This non-sticky and the lightweight liquid dries quickly and will not make your skin look orange like other tanning lotions. Just like the face drops, the bronzing foam also contains 100% natural DHA and along with raw virgin coconut, lotus extract, mango, fig, and cocoa ingredients.
They also come in 3 shades. These shades are medium, dark, and ultra-dark for deeper skin tones. 
You might be wondering if it is suitable for all skin types. After all, not everyone has silky smooth skin so what if the pigment is visible on dry patches? Some of us suffer from back acne, dark spots, and other skin conditions. That is why we are here with Coco and Eve self-tanner reviews, to help you decide whether this product should be an item on your checkout list.
These formulas claim to work on all skin types as they do not clog your pores or even cause breakouts. What about sweating and exercising? After your tan has fully settled in, you can enjoy a high-intensity workout without worrying about your tan coloring your white sneakers. 
Bali Buffing Sugar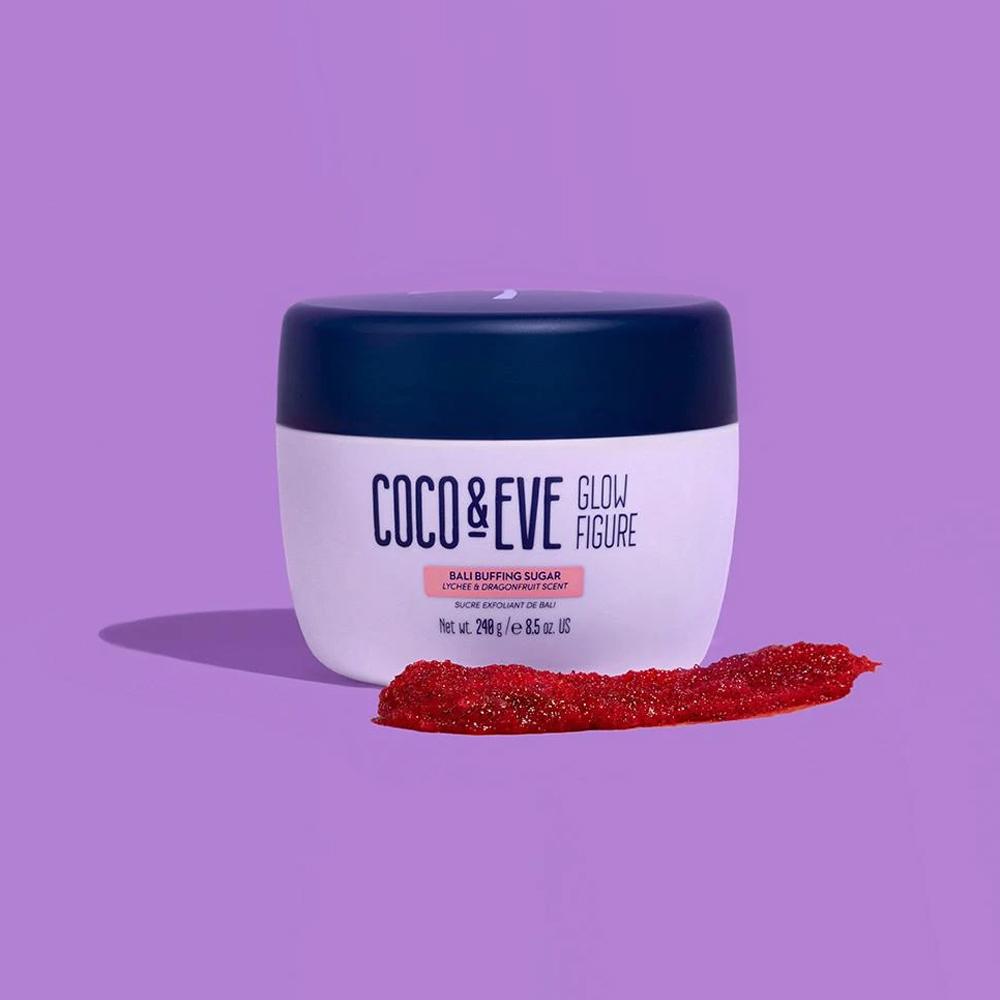 Now that we have introduced you to the famous bronzing products, how will you take them off once they start to fade? Have no worries, the Coco & Eve Bali Buffing Sugar will help you exfoliate away even the bad days. 
This triple-exfoliating buffing sugar scrub will smooth out your skin and boost circulation. If you have any stretch marks or cellulite, this formula will help reduce the appearance of those. There is no problem with having either of them, however, we still need to keep our skin healthy-looking and feeling! 
The buffing sugar scrub does not only take off your remaining tan, but it can also help prepare your skin for another layer of tanning lotion. If you want silky smooth skin, just use this twice a week followed by a deep moisturizing cream, and you are settled. This must not be used on the face as the exfoliating particles can cause breakouts and irritation. 
Are the exfoliating particles good for the environment? Exfoliating products are more and more dangerous to use since the particles are not usually biodegradable. Coco & Eve yet again wins in this since all of their scrubs are microbead-free and do not harm marine life. 
Coco and Eve Reviews from Customers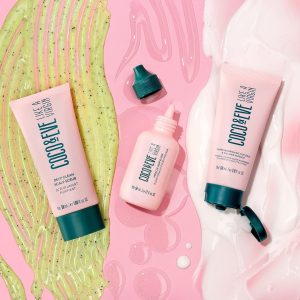 Now that we have dissected all of the popular products, we are ready for Coco and Eve reviews from customers. Looking at the website, the reviews are amazing. With a 4.8 out of 4201 reviews, that is quite impressive. Customers are mostly satisfied with the Like a Virgin Hair mask, the Bali Bronzing Foam, and Face Drops.
"Love love love it! I left it on for only 15min then had a shower n it still worked that's right 15min 🙂 I had my friends buy it as well!"
"Very natural result and great smell. Do not be afraid of stains. It goes away pretty easily. Could hydrate a little more."
As with every website, they would usually have the best reviews, which is why we dug a little deeper. On Trustpilot, customers were not so happy. Out of 1,056 they only received a rating of 3.4. Why are customers unhappy then?
Popular Alternatives to Coco & Eve
Most of them were happy with the hair mask, however, the rest of the products, not so much. The shampoo seemed to have made their hair 'greasy and limp'. Others complained about having 'dry and frizzy' hair and do not think the price is worth it. 
People tend to only leave reviews when they have a really bad experience with a brand. To make sure we truly understand what this brand stands for, we have gone to Amazon's website for more reviews. Out of 6,105 global ratings, the brand is rated at 4.5 stars.
The takeaway is that their products are a hit or miss. You either love it and it works for your hair and body, or you don't. Is it worth the hype? Well, overall it is, however, we leave you to decide whether you should try Coco & Eve or not. Have you read our reviews of EvolvH yet? It's another popular hair care brand!
Sign Up for Coco & Eve
Coco and Eve offer subscription-based products which you would have to sign up for if you want to manage them easily. All you have to do is go on their website at cocoandeve.com and click on the 'Account' tab. You can create an account in a few minutes and you'll be ready to make a purchase. 
Hints: if you sign up you'll be getting a welcome gift. At the moment, they are giving away free hair wrap. 
Where to buy Coco & Eve products?
By now you might have decided whether it is worth investing in Coco & Eve products. Where can you buy them? We have to mention that their website is user-friendly and you can easily find out any information. It allows you to select a few countries which tell you where to buy their products. You can select from the USA, UK, Australia, Asia, Europe, and Canada. 
In the USA you can purchase the products from Birchbox, Ulta, Revolve, and Amazon. A little disclaimer, not every website (besides their own) will sell all of the Coco and Eve products. 
Shipping and Return Policy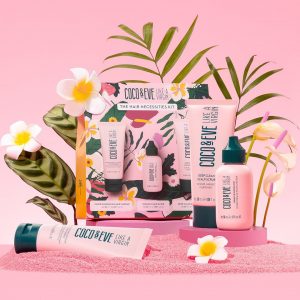 Let's talk about the shipping and return policy. The good news is, there is no minimum order, meaning if you just want to try out one product, you can! With that being said, there is a different fee depending on how much you spend on the website.
For USA 2 Day Express shipping, if you spend over $80 you will get free delivery. For orders below 50$, a fee of $10 will be applied and for orders above $50, you will only have to pay $6. 
There is a list of countries on Coco and Eve which indicates whether they ship to your country or not. Their standard delivery times will vary between each country and continent. Most of them are 4-7 business days. The UK is the fastest with 2-4 business days, while the rest of Europe is 6-10 business days. 
Their return policy is excellent. The 30-day return and refund policy are quite generous, they want you to like their products, but if you don't you can just return them within 30 days. They will also refund or replace any damaged goods in that 30 days window. If your order is missing, simply contact Coco and Eve customer service for further assistance. 
Promotions & Discounts
What about Coco and Eve Coupons? Thankfully the brand always has some sort of discounts on their website. All you have to do is check out their website and social media to find any coupon codes. You do get more for your products if you apply Coco and Eve discount code at checkout, so don't miss out on those promotions to save some extra cash. 
How to Contact Coco & Eve
You can get in touch with Coco & Eve customer service either via Live Chat or by submitting a request on their website. The request can also be about an order number and you can upload any attachments. It is not very clear though if they are available 24/7. They are also available for collaborations, you just have to sign up and have a chat with Christy to see if you are eligible to collaborate. 
Coco & Eve reviews: Editors' Verdict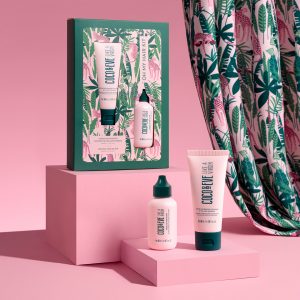 If you are on a hunt for a brand with sulfate-free, silicone-free, ethically sourced and cruelty-free products then Coco & Eve is the one for you. After researching the brand and giving you honest Coco & Eve reviews, we can say they are worth the hype.
They use natural ingredients developed to help your hair and skin. Coco & Eve packaging is sustainable, 100% recyclable and FSC certified. They minimize the usage of plastic whenever they can. You do not have to deal with those ugly plastic wraps anymore. 
Coco and Eve do seem to care for their customers and allow you to return the product within 30 days. Most companies will not refund you if you have opened the package. Although they are on the pricier side, it is reasonable and they use the best ingredients while maintaining a healthy environment. 
The only concern we have is the customer reviews on the Coco and Eve shampoo or their self-tanners. The website is full of promising reviews, however, on Trustpilot customers tend to have mixed feelings. As with any brand, products will not be suitable for every person.
Our verdict? While Coco & Eve seems to be worth the hype, there are also other options on the market for quality hair and body products. 
If you are looking for more popular beauty brands to consider, check out our must-have brand reviews of Keeps Hair, Innersense, xMondo Hair as well as Evolvh.
Coco & Eve FAQ
How long does Coco and Eve tan last?
If you follow their instructions on how to apply the Coco and Eve tanning lotion, it can last up to 7 days or even more.
How to apply Coco and Eve tanner?
There are a few steps to follow when applying the Coco and Eve tanner:
Shave and exfoliate.

Apply moisturizer to dry areas.

Apply the formula using their self-tanning mitt. For other areas like the feet and hands, use a kabuki brush.

Only use a small amount on our knees, wrist, elbows, and hands.

Developing takes up to 2 hours or overnight for a deeper tan.

It is recommended to shower in warm water and pat the skin dry.

Moisturize daily to prolong your tan.
Will the sweat ruin my tan?
As long as you allow your tan to fully develop, sweat will not ruin it.
How often should I Coco & Eve self-tan?
There is no limit on how often you can or should self-tan. Coco & Eve only suggests that before tanning you should always exfoliate and tanning once a week will keep your skin bronzed.
Can I swim after applying Coco & Eve Sunny Honey?
You should not go swimming right after applying Coco & Eve Sunny Honey. They advise waiting for at least 4-12 hours before taking a swim as the tan might not last long enough.