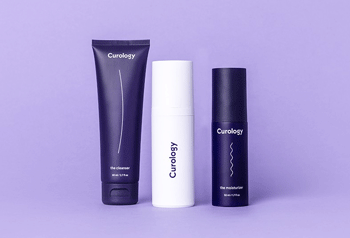 Imagine having a personal dermatologist that takes time to get to know your skin so they can formulate skincare products specifically for your skin problems and future goals at a reasonable price. Sounds great, right? Well, that's exactly what Curology – a brand that creates personalized skincare and then delivers it to your door – seems to offer. And that's the reason why we're bringing this Curology Review for you.
While Curology does seem to have solutions for most skin issues (from occasional spots to full-on breakouts, according to their website) we can't help but wonder, are their skincare treatments really worth it? After all, their skincare products are more expensive than your average drugstore skin care solutions. Despite what certain influencers might tell you, they are no miracle and do not work for everyone.
To help you decide whether Curology's prescription creams are something your skin and wallet might appreciate, we give you our unbiased and detailed Curology review. Read on for an in-depth look at the brand, the ingredients they use, their most popular products, and more!
About Curology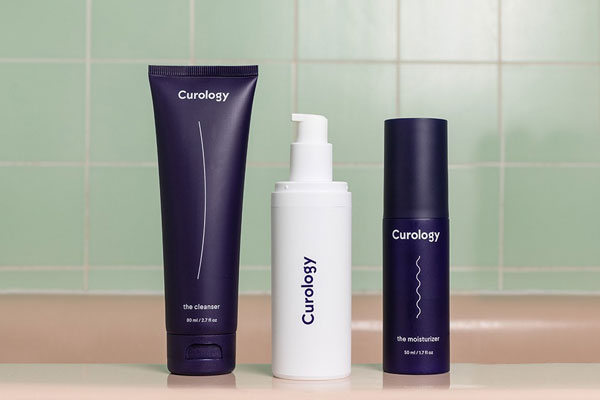 Curology is a subscription service that sells personalized skin treatments to patients who otherwise do not have easy (or perhaps affordable) access to dermatologists. Each cream or solution is formulated by medical providers specifically for your skin issues and goals, so no prescription is exactly the same.
But exactly who are these "medical providers", you may ask? Excellent question. As is required by law in all 50 states, they are board-certified dermatologists, physician assistants, or nurse practitioners. In other words, legit professionals take the time to get to know your skin by asking you questions, checking your progress, and so on.  Still, it's good to keep in mind that telemedicine – which is what Curology is based on – is not legal in all states and territories, so it's important to check Curology's state-by-state availability before trying to order.
Overview of Curology
Formerly known as PocketDerm, Curology was founded in 2014 by Dr. David Lortscher, Glenn Lortscher, and their mother  Dr. Nancy Satur. The company's mission? To provide truly effective skincare products, especially anti-acne products, to everyone including folks who don't have access to dermatologists.
Headquartered in San Francisco, California, the company currently employs over a dozen medical providers. They work as a team to bring professionally guided anti-acne care to their customers. The team consists of not only licensed dermatologists but nurses with prescription-writing privileges as well. Everyone works together to custom-formulate medications that help fight acne and acne scars, fine lines, uneven skin tone, and other skin imperfections.
Curology was featured in InStyle, Bustle, TeenVogue, and Byrdie, and at the moment it counts 437k followers on Instagram and 174k followers on Facebook.
Pros
Personalized, potent and simplified skincare routine
Makes expensive prescription medications widely accesible
Virtual access to healthcare providers
All ingredients are FDA-approved
All products are cruelty-free
Cons
Requires subscription
Not covered by health insurance
Pricier than typical drugstore skincare products
Not available in all states and unavailable internationally
Curology Ingredients
Because Curology creams and serums are designed based on the customer's questionnaire answers, the ingredients will vary from product to product. Some of these ingredients are present in the Acne Body Wash, for example. Let's see some of these ingredients:
Tretinoin: one of the best researched anti-acne medications. Boosts skin cell turnover, so it can also help improve the appearance of fine lines and wrinkles, sunspots, and acne scars.
Niacinamide: a form of vitamin B3, niacinamide is an antioxidant that helps protect the skin against environmental stresses. Helpful for inflammatory acne such as papules and pustules.
Azelaic acid: naturally occurring acid with anti-inflammatory and antimicrobial properties. Exfoliates the skin and reduces hyperpigmentation.
Zinc pyrithione: another well-researched ingredient that has antibacterial, antifungal, and antimicrobial properties. Great for controlling pimples, especially fungal acne.
Tranexamic Acid: a synthetic derivative of an amino acid called lysine, tranexamic acid has powerful anti-inflammatory properties. It's great for fighting hyperpigmentation, dark spots and improving skin texture.
Clindamycin: a topical antibiotic that fights acne-causing bacteria. Suitable for mild to moderate acne.
Metronidazole: an antibiotic that helps control rosacea. Can also help fight adult acne.
Curology Product Reviews
Continuing our Curology review with the products. Typically, Curology's products come in a three-piece kit. This includes a custom formula specifically designed for your skin concerns, a non-custom cleanser for all skin types, and either a regular gel moisturizer for combo and oily skin or a rich moisturizer for dry and aging skin.  Since a custom formula is different for each patient, let's take a closer look at the cleanser and moisturizer.
Curology Cleanser
Gentle but effective at cleansing the skin, Curology's cleanser is marketed as suitable for all skin types. While we wish the cleanser was also custom-made, we're not mad at it either because it's fragrance-free and rather simple, with a pH of  5.5-6.5. Formulated with an oat extract, the cleanser is quite soothing and can help sensitive skin feel and look less irritated. As a bonus, it's delightfully foamy, so very pleasant to use as well.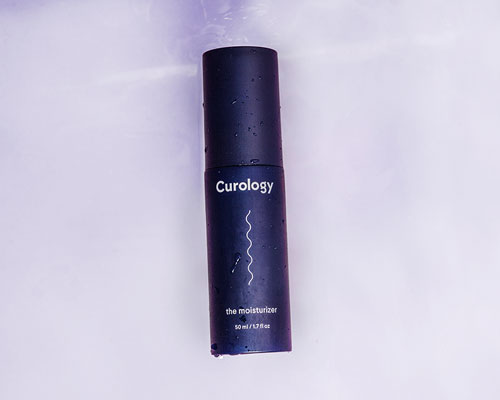 Curology Moisturizer
There are two Curology moisturizers to choose from, the Regular Moisturizer and the Rich Moisturizer. The regular moisturizer is suitable for all skin types. The oily and acne-prone skin type benefits the most as it comes in a non-clogging gel form. Containing hyaluronic acid, this moisturizer packs a hydrating punch so it leaves the skin nice and supple. Most Curology reviews agree that the Regular Moisturizer is perfect for oily and problematic skin. It's plain (a good thing when it comes to problematic skin!) and reliable, with a cloud-like texture. The Rich Moisturizer is great for very dry and/or mature skin, as aside from hyaluronic acid, it also contains shea butter and squalane.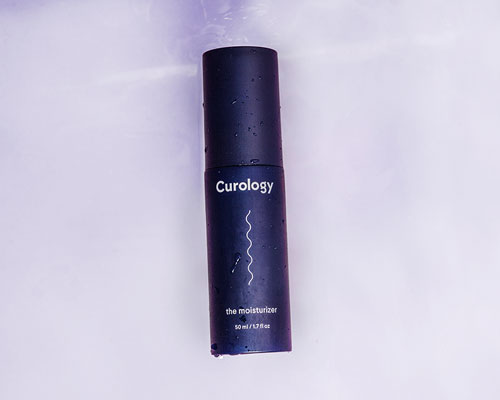 Aside from the custom formula, non-custom cleanser, and moisturizer, you can also order:
Emergency Patches, which are simple hydrocolloid patches that absorb oil and pus from active pimples
Acne Body Wash, which is a dermatologist-designed formula with salicylic acid that both treats and prevents acne
and Dark Spot Formula, which contains hydroquinone and desonide in order to efficiently but gently fade away dark spots and hyperpigmentation.
Bear in mind that you can order these additional products only if you opt for a large custom formula.
How Much is Curology?
The price of your Curology kit will depend on whether you choose a small or large formula.
The small custom formula ships and bills every 30 days and costs $19.95 per month + $4.95 for shipping and handling. This kit includes your custom formula, which is prescription skin care made specifically for your skin concerns, and nothing else. With this subscription, you cannot add extra products to your box. If you're interested in the personalized formula, plus moisturizer, cleanser, and an Acne Body Wash, for example, you have to choose the large custom kit.
The large custom formula costs $39.90 per shipment (free shipping) and it ships and bills every 60 days because it comes in bigger bottles. Aside from a bigger custom formula, with this subscription, you can also order the cleanser and moisturizer set (80ml cleanser and 50ml moisturizer) at the price of $20, as well as the additional products, such as the acne body wash (200ml bottle, $18) or emergency spot patches (20 patches for $4.95).
Curology Free Trial Review
As of this writing, Curology offers a 30-day free trial (which is not entirely free, but we'll get to that in a minute) which we highly recommend you take advantage of. This offer includes the three-piece kit with your custom treatment, plus additional products picked for your specific skin conditions and goals. The catch? You have to cover the shipping. Thankfully, it's only $4.95, plus tax if applicable.
As the trial version lasts 30 days, you should have enough time to decide whether Curology works for you and whether you really want to invest in their products on a regular basis.
How to Sign Up for Curology
Signing up for Curology is pretty simple. You start by visiting their website and filling in a questionnaire. This helps Curology's medical providers determine your specific skin needs and goals. This quiz includes questions about your skin type and issues you may be experiencing, your medical history and any allergies you may have, your current skin care routine, and overall lifestyle.
After you fill in the questionnaire, you submit a few close-up pics of your skin.  The experts at Curology can have a better idea of what you're dealing with. Then, a dermatologist or other medical provider emails you to discuss your concerns. They will assign you basic diet and lifestyle advice, after which they formulate your prescription formula.
Finally, the company sends you your prescription skin care via mail. Pretty convenient, especially for folks who don't have easy access to dermatologists. Of course, once you start using Curology, you can ask your provider for additional advice if you need it. They stay in touch with you anyway so they can track your progress and fine-tune your skin care routine if needed.
Curology Shipping and Return Policy
How long does it take for Curology to ship?
Once you order your Curology treatment and are charged for the shipping and handling (if applicable) you can expect your product(s) to be shipped out within one to three days. If you opt for a free trial offer, the first paid shipment will ship out after your trial ends, which is 30 days after it was shipped.
Can I return Curology?
Unfortunately, Curology doesn't accept returns or exchanges. That said, you may be able to cancel your subscription and request a refund in the first 90 days of your subscription plan if you contact their support team. The good thing is, the no-cost trial offer is available. This gives you the chance to see if using Curology has any positive effects on your skin without spending any money (except on shipping).
Curology Review from Customer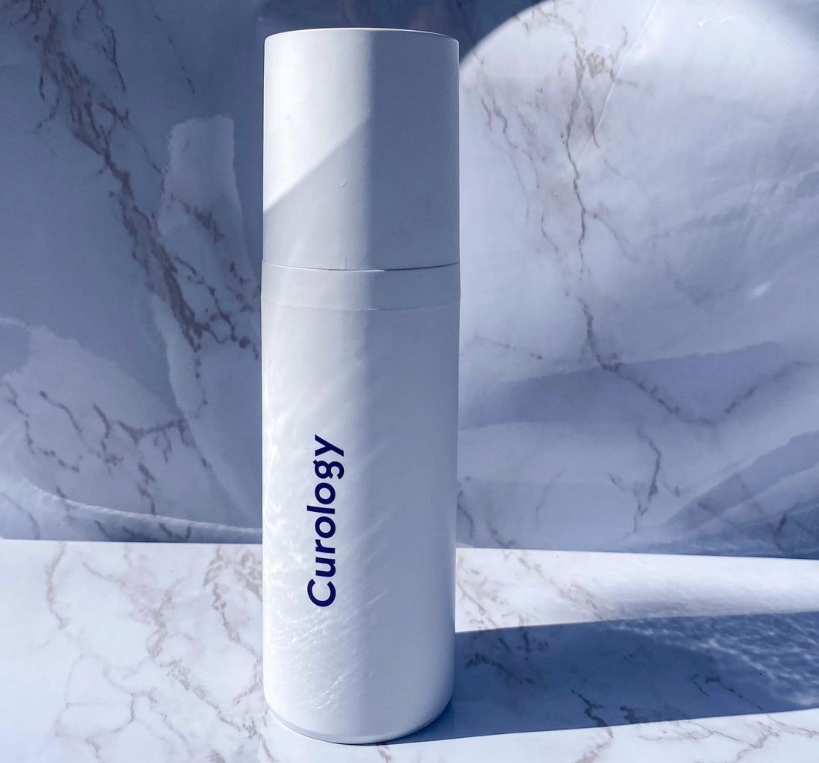 While many people who try Curology seem to love the results, the customer reviews are pretty mixed. For instance, our Curology review found that on Influester, Curology has a 4.2/5 rating from over 8,000 reviews, while on Facebook, we found a 4.3/5 rating from over 3,000 reviews.
Overall, it seems that most customers love the results, however, Curololgy doesn't seem to work for everyone. While for some it doesn't work well enough. In fact, for some individuals, Curology products have caused even more acne and clogged pores, and it's important to keep this in mind because skin care, after all, is individual.
Though there were complaints on TrustPilot about the products and several customers claimed that it didn't really work out for them, they all agree that Curology has great customer support that did its best and successfully resolved each issue they had.
Curology Review: Editors Verdict
The million-dollar question: is this product really worth it? Well, based on survey responses collected from 432 Curology patients, Curology is indeed worth it – but for 88% of people. The company also has pretty great ratings on most websites, including Influenster, Facebook, and Review.io, while on Better Business Bureau, they have a spotless A+ rating. Clearly, they're doing something right.
So, the verdict? Yes, Curology is worth it for most people! It tackles most skin conditions and helps your skin in the long run. We'll have to let you be the judge of this since every skin care product is a hit or miss.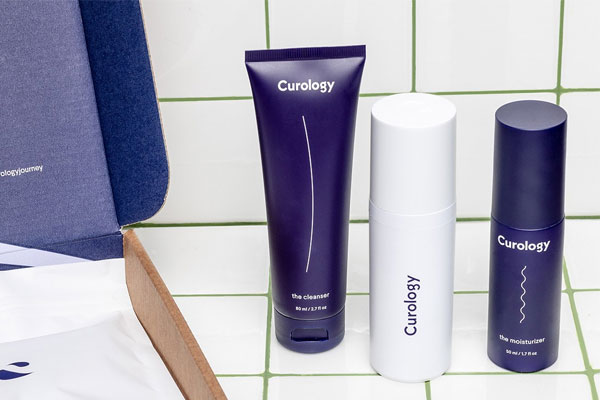 Are you looking for more skincare brands? Check out our reviews of  Vanity Planet Review, Proven Skincare Review, Ayla Beauty Review, and Hairburst Review.
Frequently Asked Questions
Is Curology FDA approved?
All the ingredients used in Curology skin products have been FDA approved as safe and effective in the treatment of acne and anti-aging. But it's good to know that since the personalized formulas are created individually for each patient, they cannot be FDA approved. Nevertheless, the ingredients that the company uses in its formulas are perfectly safe and effective.
How long does it take for Curology to start working?
According to Dr. Lortscher, it can take as short as two weeks to as long as 12 weeks for Curology to start working, depending on your personalized formula and concerns. For instance, if you're looking to just clear up and brighten up your skintone, you can expect to see the results in about two to three weeks. However, typical acne treatments, including Curology's anti-acne formulas, can take much longer to start working - anywhere between two to three months.
In any case, it's important to be patient (no skincare treatment can work overnight) and diligent in following your prescribed routine.
Does Curology have side effects?
The good news is that you can always consult with your medical provider over at Curology for how to best deal with potential side effects. They may suggest reducing the number of times you use your formula during the week or recommend lowering the strength of your formulation in the future.
The good news is that you can always consult with your medical provider over at Curology for how to best deal with potential side effects. They may suggest reducing the number of times you use your formula during the week or recommend lowering the strength of your formulation in the future.
Do I have to use Curology forever?
It is a common misconception that once your skin issues are cured you can stop using Curology. To maintain healthy-looking skin, you should be using their products regularly and probably forever.
Is Curology really prescription strength?
According to online reviews, 88% of customers who have used Curology made a difference in their skincare the same way prescription skincare would. So yes, Curology does have the ingredients found in prescriptions.
Is Curology chemical-free?
Yes, all of the Curology products are non-comedogenic, fragrance-free, dye-free, and paraben-free. The products are tested by in-house dermatologists to ensure your skin will look happy and healthy.