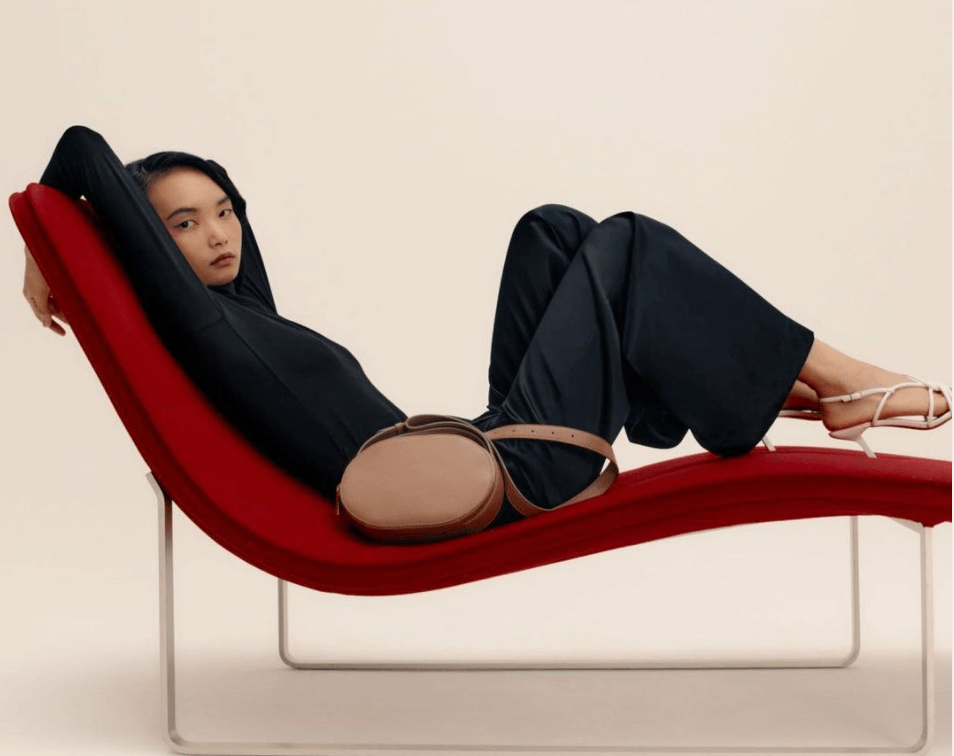 Since its inception, Cuyana crafts fashion products that meet the interest of modern women. The brand caters to women looking for beautiful yet functional apparel and accessories designed to endure their everyday life. The company prioritizes the quality and sustainability of styles over mass production. The brand creates its designs intentionally to maintain the classic shape and outline all the way. Read on as we take you through the meat of Cuyana reviews to find out more about the brand and help you determine if it is worth checking out.
About Cuyana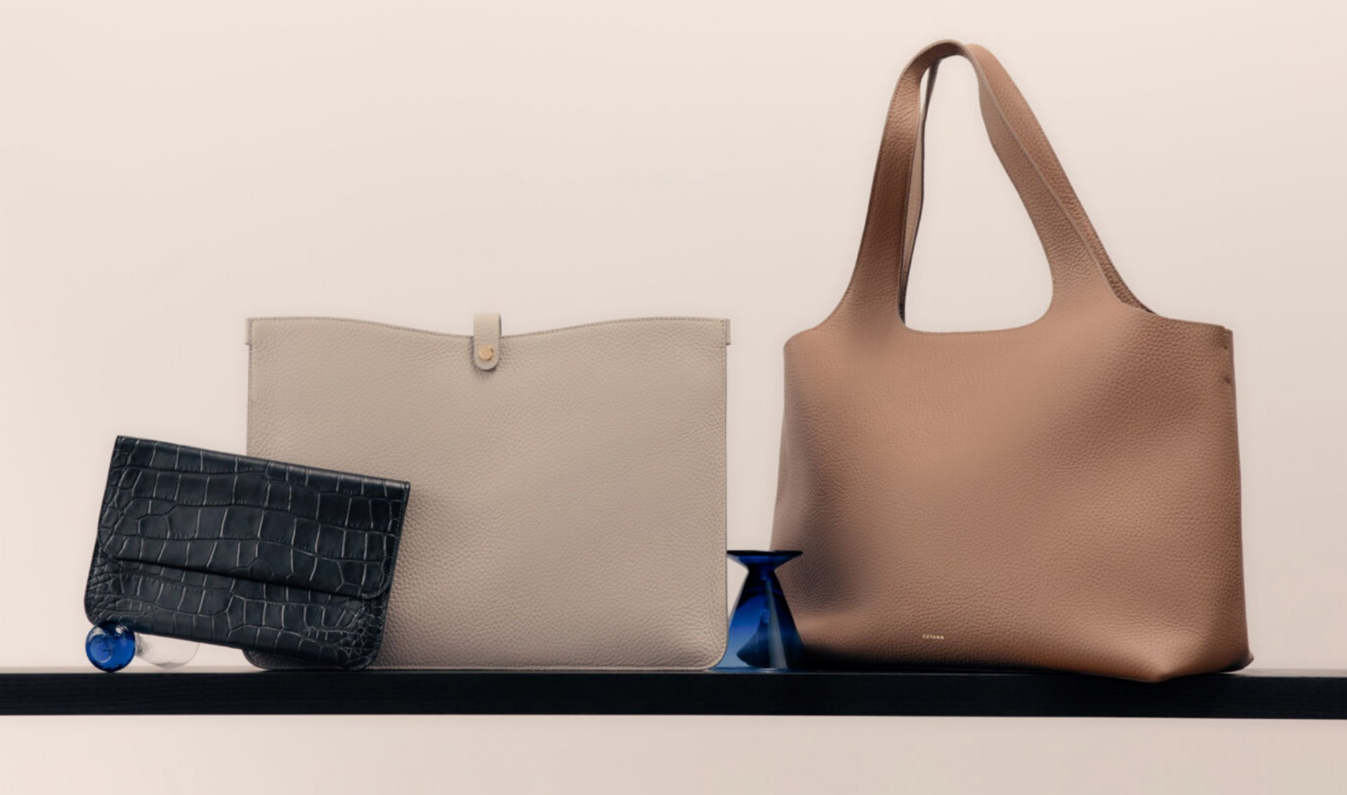 Launched in 2011, Shilpa Shah and Karla Gallardo are the founders of this brand. The two Fashionistas' common goal is to produce pieces with integrity. They have a straightforward mission to create global classic pieces that inspire intentional purchasing.
The company's motto is "fewer, better," which means that the brand helps women pare down their wardrobes to fewer yet better stylish clothing and accessories.
The co-founders aim at encouraging modern women to purchase fewer but better quality items. On that note, the company produces fewer and more satisfactory items instead of wasteful mass production.
Cuyanas headquarters is in San Francisco, and its warehouses are in some parts of the world including the USA, Argentina, Italy, Portugal, Turkey, China, Ecuador, and Peru.
Many significant articles posted about Cuyana, such as Forbes, The Everygirl, Digital Initiative, InStyle, Women's Wear Daily, Glossy, and many more.
The brand is also in partnership with thredUP, a lean closet program that urges women to donate items they no longer use to the needy.
Pros
Top-notch quality and sustainable material for all items
Affordable prices on all items
A vast collection of bags and their accessories
Free shipping within the United States for products worth $95 and above
Free returns and all orders have a 2-year warranty
After-pay option is available
Cons
The brand doesn't ship orders to all countries
International returns are not accepted
The brand's website lacks the live chat function
No international exchange on items
Cuyana Products Review
At Cuyana, all the fans of ladies' bags have something that complements their styles. They ensure that you go to the gym, work, do errands, or on dates looking stylish. The backpacks are spacious, some even have a laptop sleeve and you still look stylish while carrying your work essentials.
You will find a wide range of Cuyana bags, including backpacks, pouches, totes, camera bags, shoulder bags, and much more. So if you've been eyeing out that Cuyana tote bag, now's the time to check our review of it.
With that in mind, let's look at some of their top-selling bags that can help you make a fashion statement.
System Cuyana Tote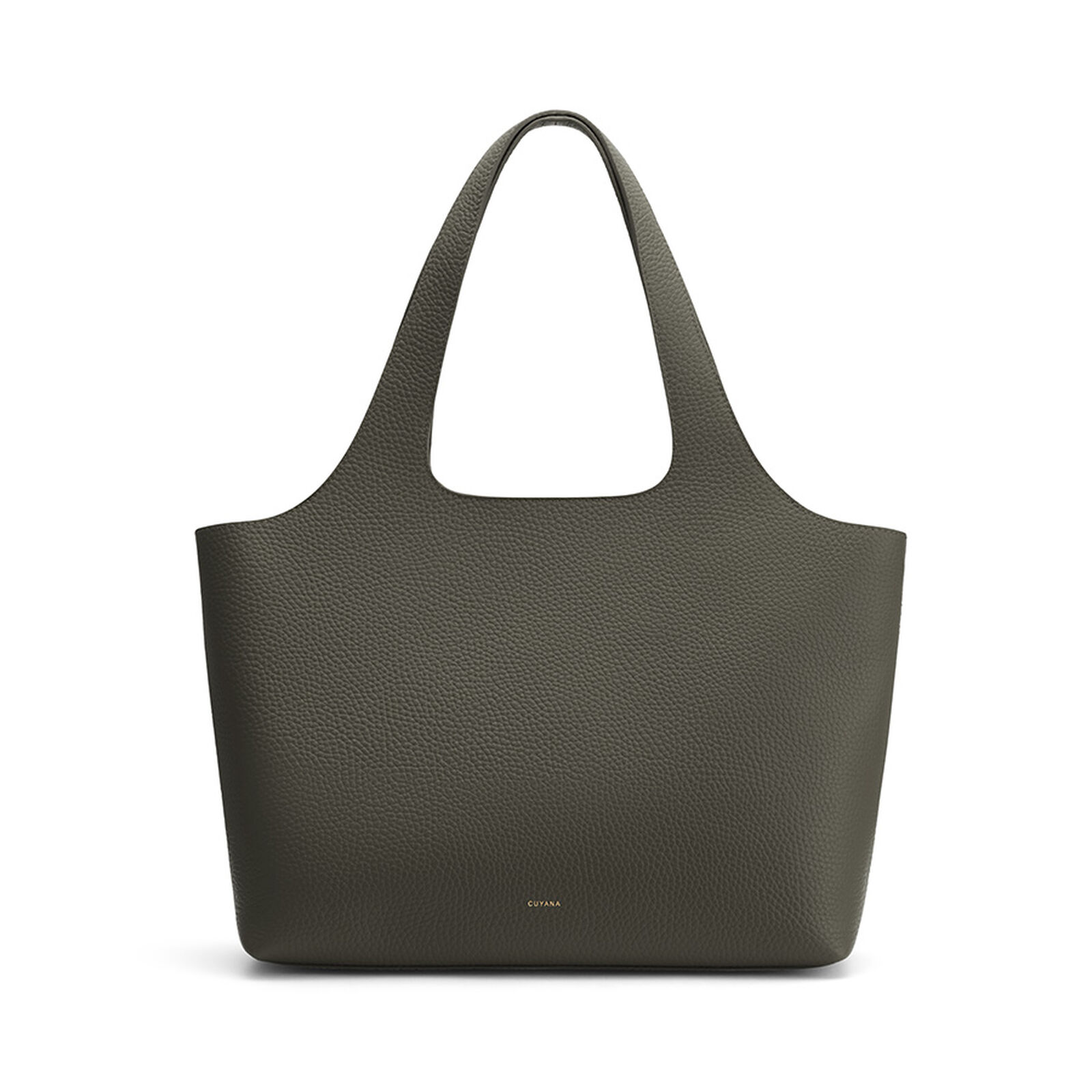 If you are looking for versatility and elegance in Cuyana bags, we recommend you grab a piece of system Cuyana tote. When you give it a glance, you'd think that this tote bag is quiet and plain. But when you start using it, you'll find out there is more to that.
The bag features Italian leather and classic lines that are outstanding. Cuyana reviews show that women love this tote bag because it fits all occasions. The bag is available in various colors and comes in two sizes: 13″ and 16."
The brand offers a two-sized system tote with three accessories, including a laptop pouch, flap bag, and bag straps. You can use the Cuyana tote bag for business meetings during the day; later, rock your evening with the flap bag by attaching the adjustable straps.
It is simply the go-to bag when you want to carry items that require close reach.
Top Handle Cuyana Crossbody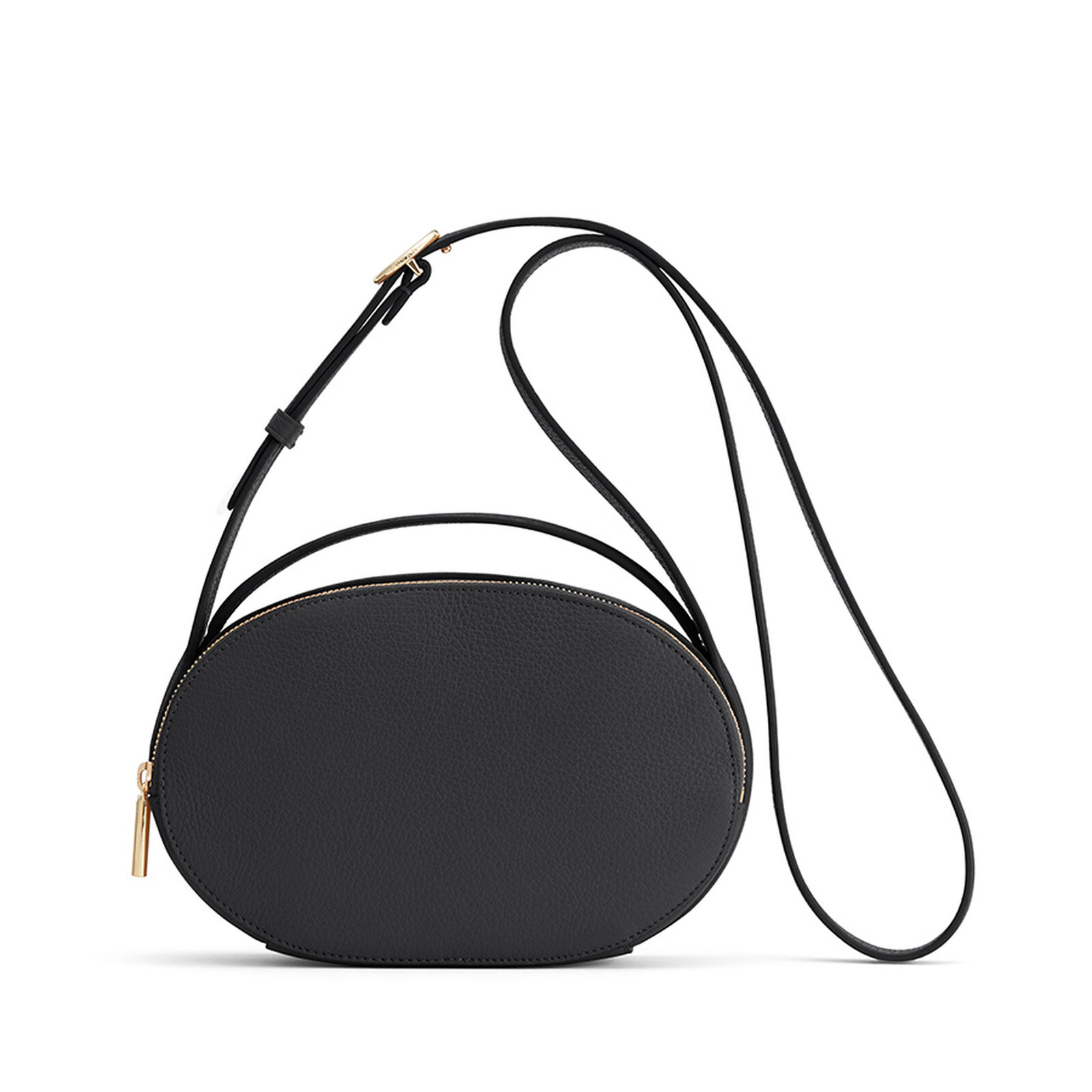 This bag insists on coolness and cultivated beauty in a single bag. You will add a statement to your fashion with the functional Cuyana crossbody from Turkey.
The country prides itself on producing quality leather items for ages, adding to the confidence we need in the brand's crossbody bags.
This Cuyana bag comes in an oval shape and feature an adjustable buckle strap that allows you to treat them as a crossbody or shoulder bag. Additionally, they have a slip-back compartment with a zip to keep your essentials safe.
Sustainability, however, is not forgotten in this crossbody bag. It has an LWG certification, confirming that the leather material has been through a responsible tanning process to ensure longevity.
Large Leather Cuyana Backpack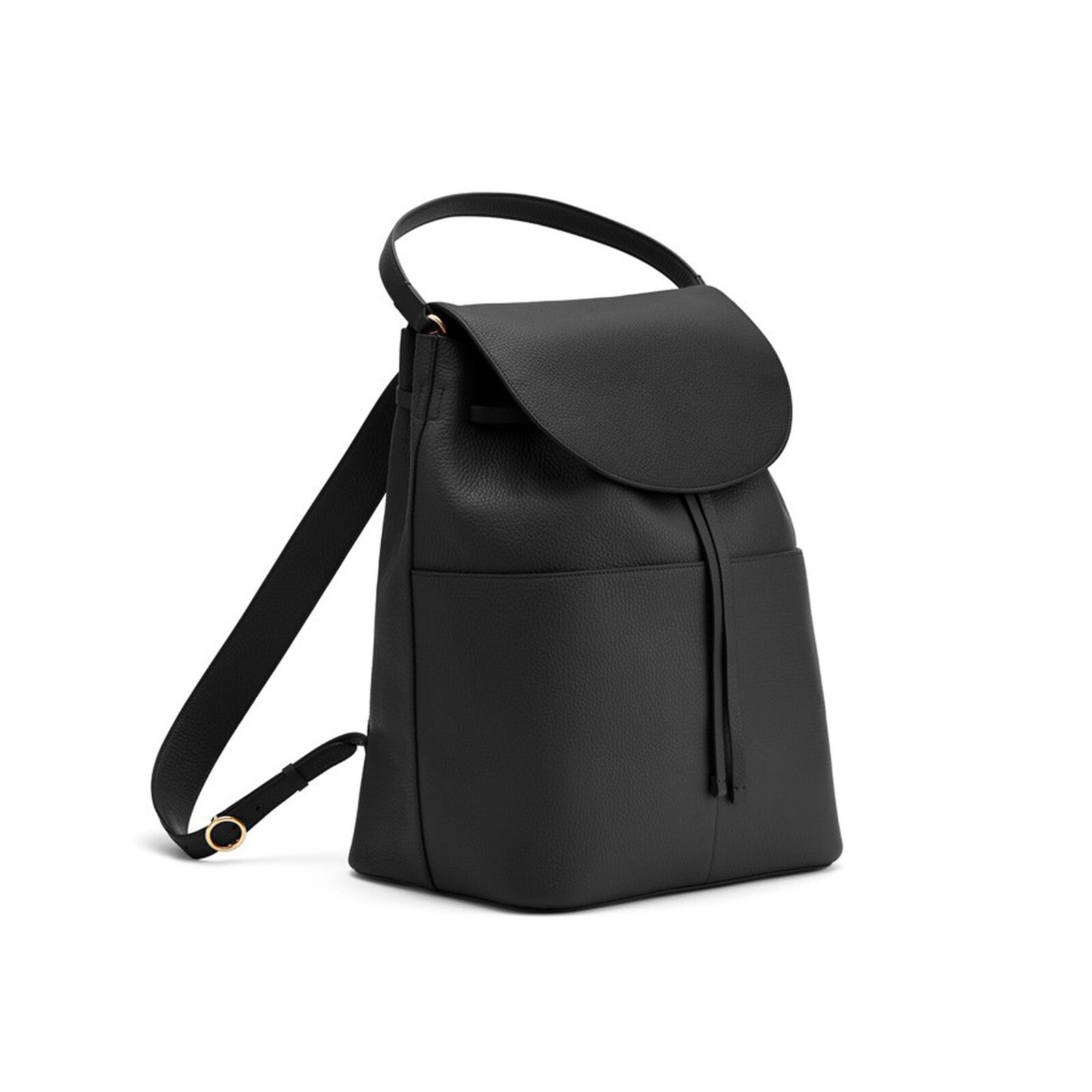 If you want a backpack and a shoulder bag in one, this selection gives you the chance to enjoy the customization benefit in this particular unit. The Cuyana backpack is entirely heavy Italian leather-made to ensure durability and strength.
This Cuyana bag is flexible and can do well as a backpack when carrying heavy items. Attach the removable straps to make it a shoulder bag when style calls for it, or perhaps when you do not have too many essentials to carry.
As the bag's name suggests, the backpack is large enough to accommodate all the necessities you need for class or leisure time and can comfortably fit a 15-inch laptop. It features a beautiful laptop sleeve where you can fit in your laptop easily.
The backpack from Cuyanahas padded straps for comfort, and the main compartment closes with a well-designed cinch belt. It is LWG Gold certified for sustainability purposes.
Cuyana Clothing Reviews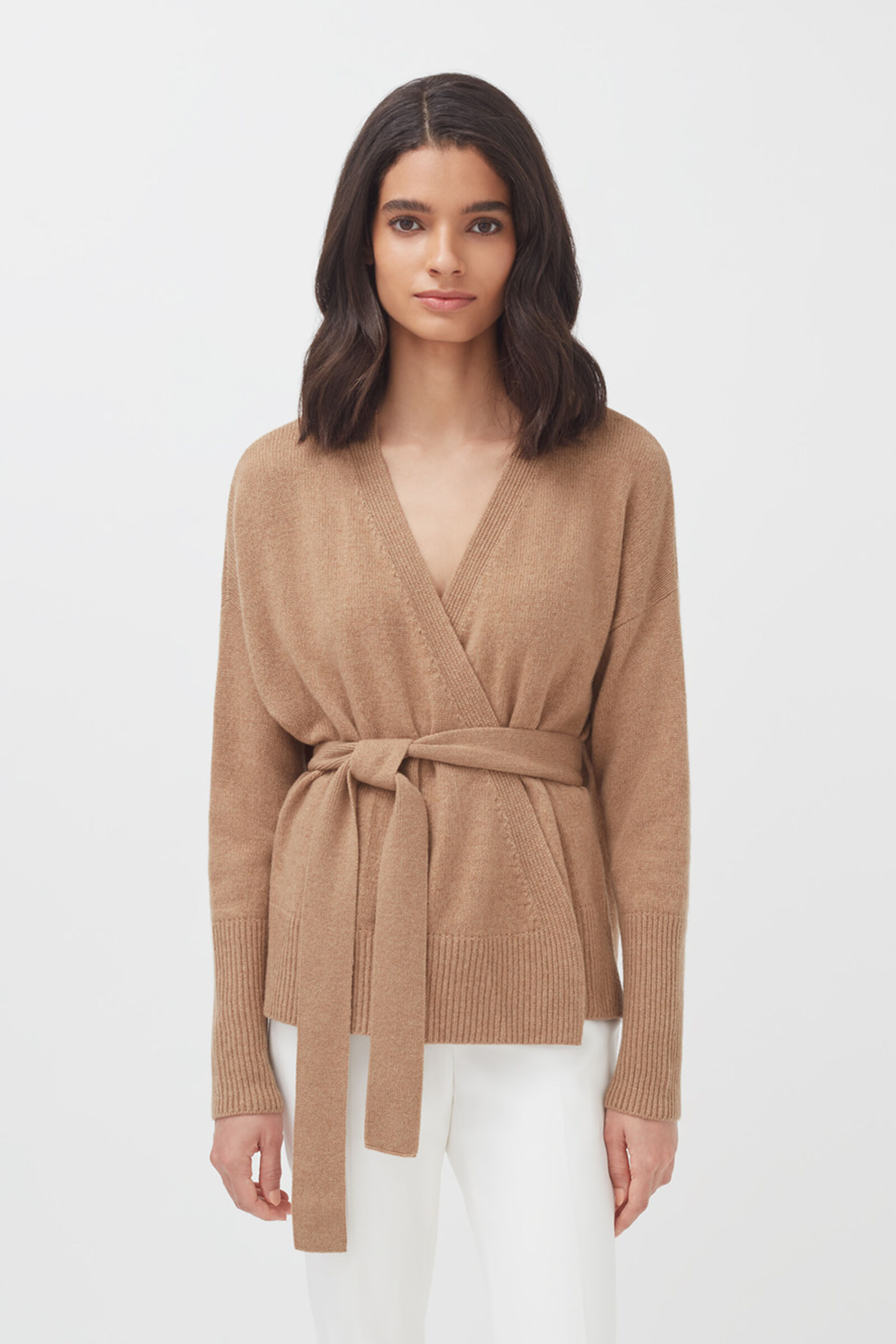 The company also offers ethical women's wear and body pieces flexible to appear within business matters, the weekend affairs, or anywhere in between. Cuyana clothing is elegant, sleek, and fashionably made from carefully selected fabrics to ensure durability and endurance.
The co-founders also design the brand's clothing with the fewer, better philosophy in mind. The collection includes outerwear, alpaca sweaters, Pima cotton basic, and bodywear.
The brand also designs dresses, pants, leggings, jumpsuits, tops, and sleepwear. Additionally, the clothing company offers mix and match options for clothes and bags.
Reviews from customers show that customers are happy with Cuyana's clothing quality and the availability of a big selection of uniqueness in various styles. The company's apparel is soft, comfortable, and available in different, exciting colors.
Cuyana Accessories Reviews
The brand offers a wide range of accessories that give more importance to your taste, style, and preferences. Here are some of the accessories this brand offers.
Panama Cuyanahat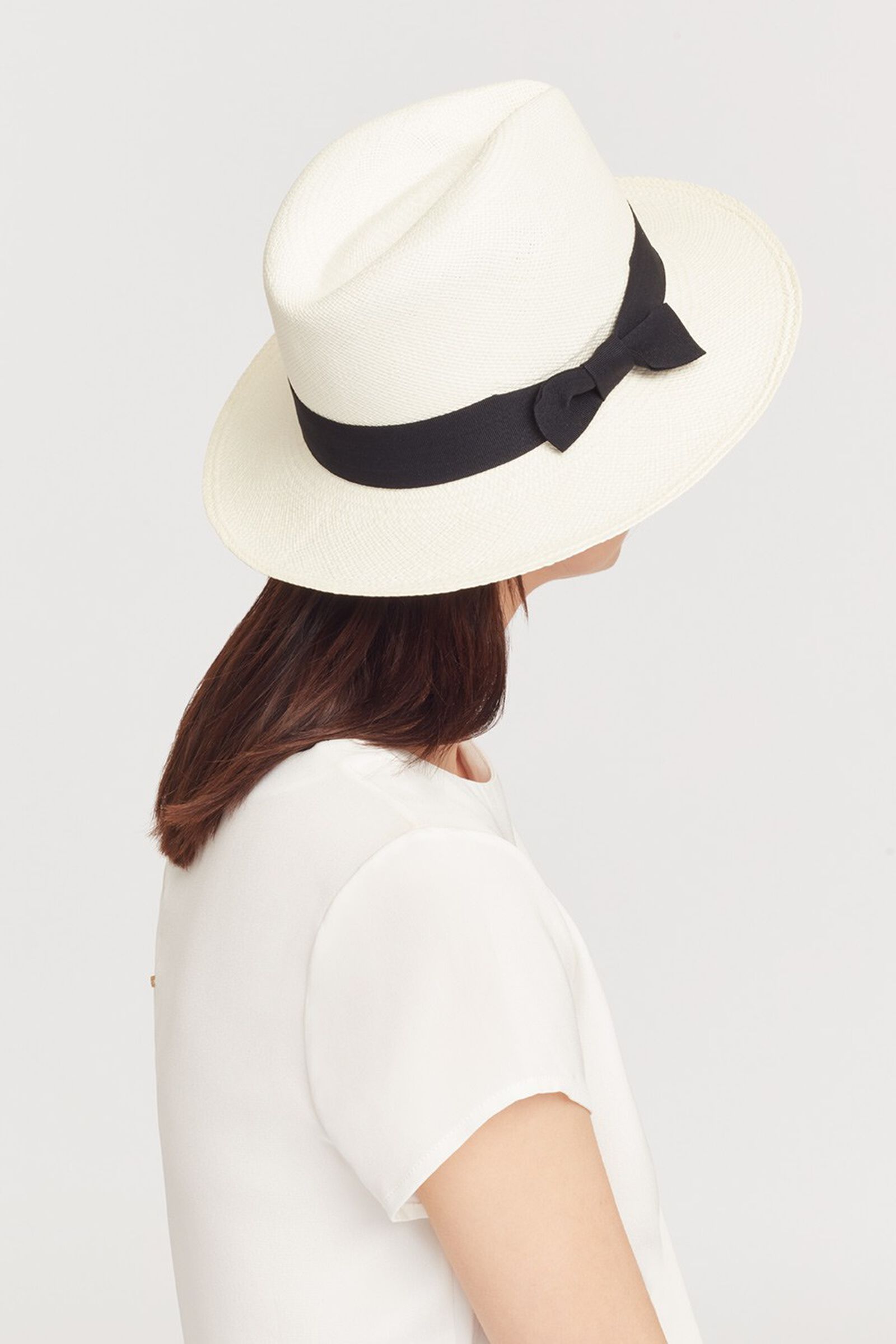 Complete your classy look with the outfit-making Cuyana hat that brings out the "hat-person" in you. Panama hats are hand-woven by women in Ecuador through techniques they call UNESCO's intangible cultural heritage of humanity.
The Ecuadorians use young toquilla palm leaves that they carefully gather not to destroy the trees for tomorrow's yields.
You can wear Panama hats when attending a party or during the summer to protect your skin from harmful sun rays. The densely-woven toquilla straws are strong, giving the hat durable and long-lasting.
These hats come in a foldable version with a ribbon, making them aesthetically appealing.
Slim Wristlet Cuyana Wallet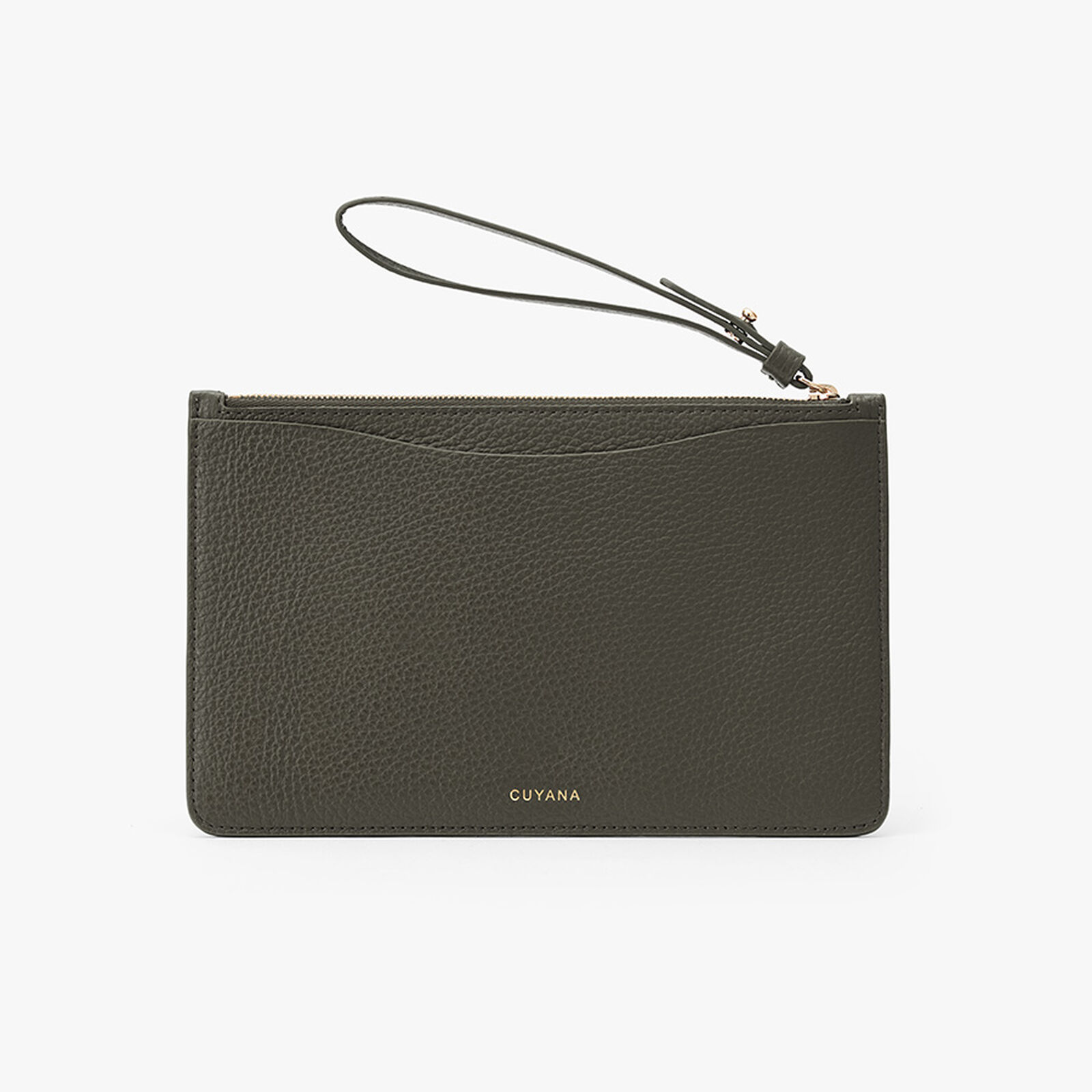 Built to be aesthetically pleasing and functional, the Slim wristlet Cuyana wallet is ideal for active modern women. The wallet originates from Turkey, and it consists of pure Italian leather. That means the company guarantees quality and considers the sustainability of these wallets. It's a perfect addition to the rest of your Cuyana leather goods and suitable for daily use.
This wallet features a slip pocket curving outwards that perfectly holds your phone in place and comes with a detachable wristlet. Make the wallet a clutch bag when you go out for a cup of coffee, or put it inside your errand bag when you leave for business or official meetings.
Cuyana Reviews from Customers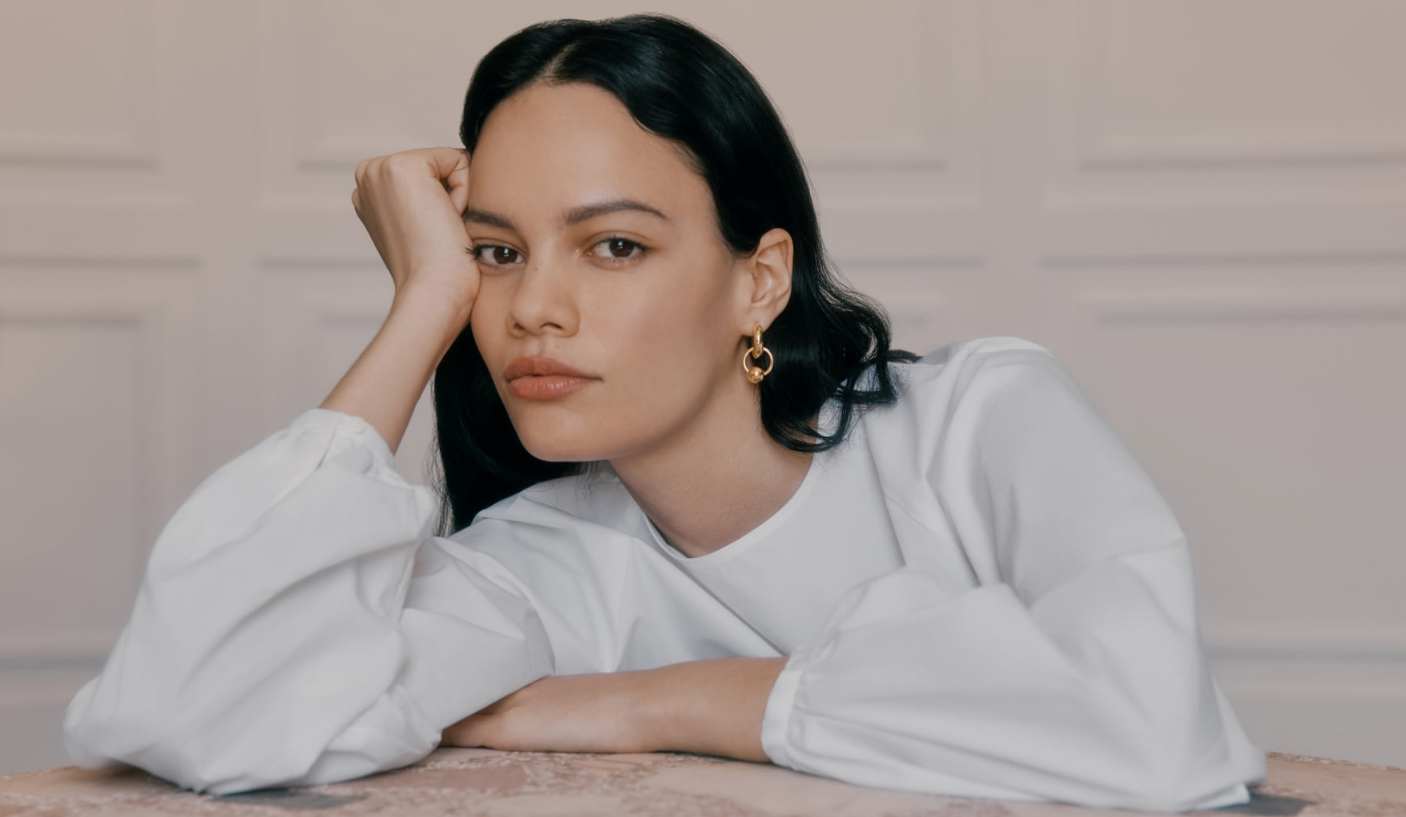 We checked Cuyana reviews from customers to find out their opinion on the brand and its items. Although we did not find reviews on Amazon, we came across a few reviews from reliable sources such as TrustPilot where customers were satisfied with quality of the products but not so much with the customer support.
Reviewers on Reddit gave Cuyana a 4.5-star rating. Many of them praised this brand, saying that their products feature high-quality materials that make them durable and stylish; this has made Cuyana the go-to place for sustainable leather bags. For example, the Cuyana tote bag is especially loved by customers.
Popular Alternatives to Cuyana
Other customers described the quality as unmatched so that you don't need to buy two.
A high percentage of customers commended Cuyana's exceptional designs, speedy deliveries, and top-notch customer service. The customer service team has received many positive reviews for their excellent service competence and utmost guidance.
However, a couple of customers found the price tag a little higher, but the majority of buyers stated that the brand offers value for money and, therefore, worth every dime.
Sign Up for Cuyana
To shop at Cuyana, you need to create an account at their official site. The sign-up process is easy; you need to provide the first and last name, a valid email address, create a password, and you are good to go.
Cuyana will also ask you to provide a telephone number and a date of birth, but this is optional. You will be required to specify your gender and sign up for newsletters by checking out the box provided.
You must familiarize yourself with the company's privacy policy and terms of service before opening an account. When you create one, it means that you agree with the above.
Where to Buy Cuyana
To purchase any of Cuyana's items, visit their official website Cuyana.com and create an account. You can then browse through the products they offer to find your favorite item.
You can also experience the fewer, better philosophy by visiting the brand's retail stores.
They are located in the following regions:
Fillmore street store – 291 Geary St, 2nd Floor San Francisco, California 94102. The store is open from Tuesday to Saturday from 11 a.m.–6 p..m and remains closed from Sunday to Monday. Their phone number is (415) 796 3668.
Union Square – 291 Geary St, 2nd Floor San Francisco, California 94102. The store is open from Tuesday to Saturday from 11 a.m.–6 p.m. and remains closed from Sunday to Monday. Their phone number is (415) 445 3001.
660 Stanford Shopping Center in Palo Alto, California 94304. The store opens from Monday to Saturday from 11 am–6 pm and Sunday from 12 p.m.–6 p.m., and their store phone number is (650) 847 2202.
Venice CA – 140 Abbot Kinney Boulevard Venice, California 90291. The store opens from Monday to Saturday from 11 a.m.–7 p.m., and Sunday from 11 a.m. – 6 p.m, and their telephone number is (310) 450 7239.
Pacific Palisades in California-15235 Palisades Village Lane Pacific Palisades, California 90272. The store opens from Sunday to Thursday from 11 a.m.–6 p.m., and Friday to Saturday from 11 a.m–7 p.m. The phone number is (424) 229 5947.
Chicago store in Illinois– 56 East Oak Street Chicago, Illinois 60611. The store opens every day.
Boston store in Massachusetts -112 Newbury Street Boston, Massachusetts 02116. The store opens from Monday through Saturday from 10 a.m.-6 p.m., and Sundays from 12 p.m. to 5 p.m. The contact number is (875) 317 4966.
NYC Nolita store, – 29 Prince Street New York, New York 10012. This store opens from Monday to Saturday from 11 a.m.–6 p.m., and Sunday from 12 p.m.– 5 p.m, and their phone number is (917) 409 0432.
Cuyana Shipping and Return Policy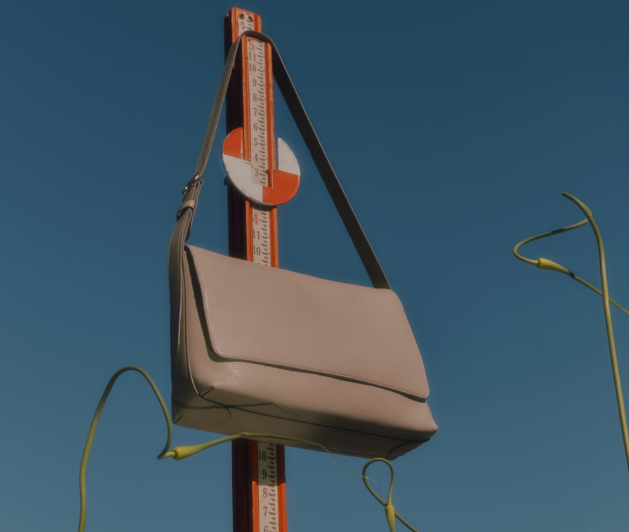 Shipping
The company ships internationally, and for domestic shipping, Cuyana offers free shipping for orders worth $95 and above and a $5 shipping fee for orders below that. All orders take 3 to 8 working days.
For 2-day shipping, customers pay a $25 shipping fee. Overnight shipping is also available for $35 via FedEx. Orders are processed 1-2 business days after the purchase date. The brand doesn't ship orders to P.O Boxes, Guam, and the U.S. Virgin Islands.
The company treats pre-orders and regular orders as separate orders. There is a standard international shipping fee on arrival for international pre-orders.
Monogram-decorated items take an additional 1-2 days. If you have other orders besides the monogrammed, they will ship together.
International shipping attracts a $35 shipping fee for several countries, and orders take between one and two days to arrive.
Returns
Cuyana doesn't allow International returns. For this reason, international sales are final. On the other hand, Cuyana returns for domestic items should adhere to the following rules:
Items should be intact for return within 30 days from the purchase date.
No return for monogrammed items.
Shipping charges are not refundable.
Cuyana gives a 2-year warranty on its products. The quality control team ascertains the products are not damaged or defective before approving returns. The company allows free repairs for manufacturing defects.
More Brands to Read About
Cuyana Promotions and Discounts
If you are asking yourself: Does Cuyana have promo codes? Yes, Cuyana is currently offering a $100 off coupon. This is the best coupon deal that the brand has ever had. The retailer has 41 active coupons so far, releasing 1 coupon code monthly.
Contact Cuyana
You can reach out to Cuyana's customer Care from Monday–Friday: 9 a.m.–3 p.m. PST via their email [email protected] or telephone number +1 (844) 326 6005.
For press and publicity inquiries, email them at [email protected]. For private and corporate events inquiries, you can email them at [email protected].
Now, for any other inquiries, email the customer care team at [email protected]. You can also contact the available retail shops through their respective telephone numbers. Alternatively, you can send them a message on their Twitter, Facebook, or Twitter accounts.
Cuyana Reviews: Editors Verdict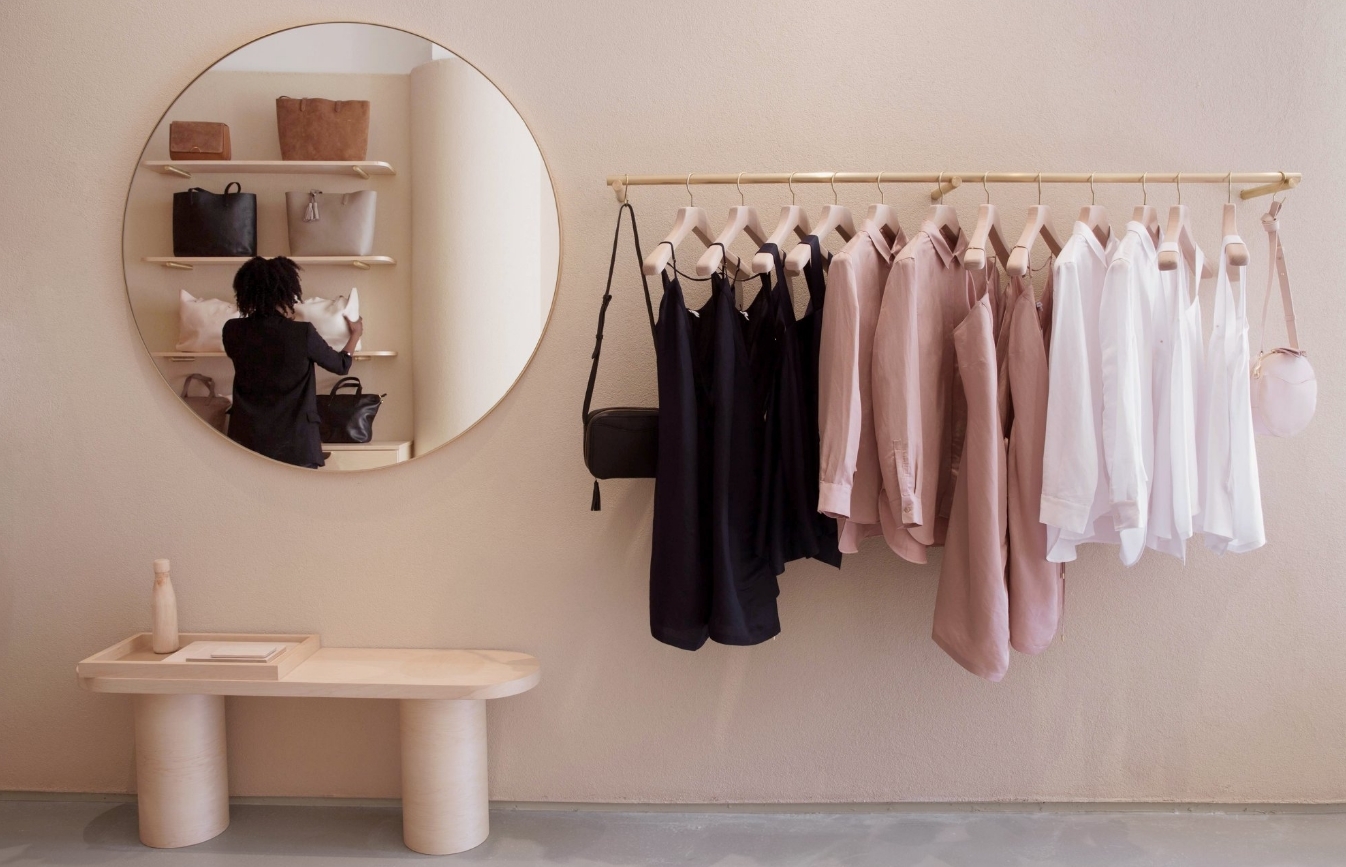 After browsing through Cuyana reviews, it is clear the brand does a good job providing customers with well-figured-out clothing and accessories designs. We recommend Cuyana products because they offer value for money.
The company's fewer, better philosophy ensures that it focuses on producing the best apparel and accessories rather than large poorly-done quantities.
Their bags are simple but classy and sassy and made from materials that make them long-lasting. All bags and accessories feature legit leather that is durable and sustainable.
Cuyana's apparel designs are also "fewer and better" with high quality and exquisite styles. The clothing is reliably soft and comfortable, and the selection is huge enough to meet every woman's fashion needs.
Are you still looking for amazing brands that sell bags? Check out our reviews of Farfetch, Senreve, Demellier, and von Holzhausen.
Cuyana FAQ
Where are Cuyana bags made? 
If you are wondering, where are Cuyana bags made? Cuyana bags are made from the U.S., Argentina, Italy, Portugal, Turkey, China, Ecuador, and Peru.
Will Cuyana bags show scratching?
The bags consist of heavy leather that is durable and doesn't scratch easily.
How long does Leather Personalization take?
Leather products take 2-3 working days to be monogrammed before shipping to the destination addresses. If you have orders that are not to be monogrammed, shipping starts as soon as the product is ready.
How does Cuyana handle repairs?
Cuyana gives a 2-year-warranty to its products, meaning you can enjoy free repairs during this period.
However, you must produce proof of purchase to enjoy free repair services, which takes 3-4 weeks considering the repair's complexity; this period excludes shipping time.
How should I care for my Cuyana leather?
If you want to know how to care for your Cuyana leather, here are some useful tips.
Wipe your leather bag with a soft cloth that is dry or slightly damp.
Thoroughly clean it with water and a soft detergent once or twice a year to remove stubborn dirt.
Buy leather spot cleaner and conditioner for occasional wiping of your leather.
For buildups, apply leather spot cleaner onto a lint-free soft cloth and wipe the
leather in a circular motion. Dry it for an hour, then give it 24 hours of curing time.
Always keep your leather bag stuffed and standing to maintain the original look.