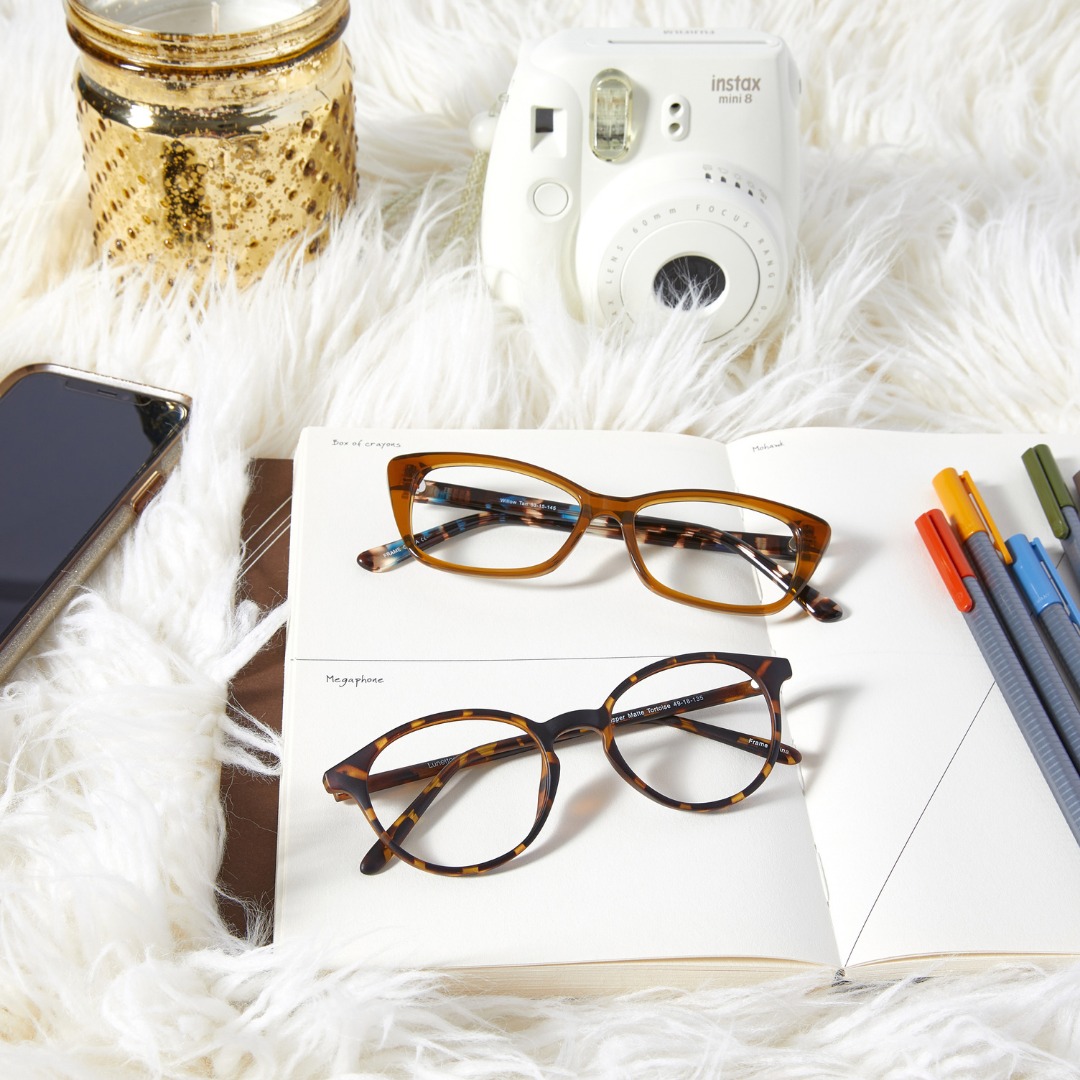 Discount Glasses is an online store that matches customers with stylish, affordable, and highly functional eyewear. The brand's catalog includes eyeglasses, reading glasses, safety glasses, and sunglasses. It also has a large accessory and clearance section, with many great deals on top-rated items. In this Discount Glasses review, we'll look at the brand's best-sellers, promotions, shipping, return policies, and more to help you determine if this eyewear brand is worth checking out.
About Discount Glasses
Discount Glasses is a leading online eyewear retailer With head offices in the Midwestern U.S. Founded in 2004, the company makes shopping for new frames convenient, easy, and seamless.
The store offers a wide range of stylish glasses for men and women. You can shop by style, color, material, shape, size, or price. Discount Glasses also has an excellent clearance section where you can snag some deals on top-rated items. And since it's an online platform, it offers affordable prices when compared to traditional brick-and-mortar stores.
One of the best things about Discount Glasses is that it offers a virtual try-on feature. It allows you to see how a particular frame looks on your face without having to leave the comfort of your home.
When it comes to selection, Discount Glasses has one of the best in the market. With thousands of styles to choose from, you're sure to find a pair that fits your taste and budget.
This Discount Glasses review found that the company offers a 100% satisfaction guarantee. If you're not happy with your purchase, you can return it within 365 days for a full refund.
Like everything else in life, Discount Glasses has its pros and cons. While you can order clothes and electronics over the internet with ease, buying something as personal as eyewear can be tricky. It's hard to know if a certain style of frames will look good on you until you try them in person.
The brand was featured in Medical Health Authority and Very Well Health and has many followers on Instagram and Facebook.
Pros
The retailer offers a huge catalog of frames in different styles, colors, and materials

The store has a virtual try-on feature that lets you see how a particular frame looks on your face without having to leave the comfort of your home

They have a clearance section where you can get generous discounts on top-rated items

You can return your purchase within 365 days for a full refund

Customers get a glass case and wipe the cloth with every purchase they make

The brand offers free shipping and returns on US orders
Cons
The brand only allows active prescriptions for eyeglasses

Expensive fee for international shipping

You can only buy their products on the brand's site
Discount Glasses Products Review
Discount Glasses offers quality glasses at an affordable price. They have everything from reading glasses to sunglasses for both men and women. 
But what makes them stand out in the competition? We'll go over some of the brand's most popular products and see how they fare.
Discount Glasses Women's Eyeglasses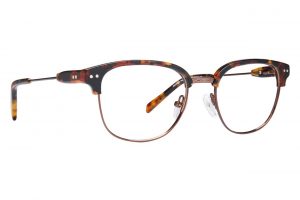 One of the most popular collections from Discount Glasses is their women's eyeglasses: It caters to every taste, style, and budget. That means you won't just have a great pair of glasses, but one that perfectly expresses your personality.
Discount Glasses use high-quality materials like acetate, metal, and titanium on their frames. As a result, their eyeglasses are both strong and lightweight.
Even though they offer top-notch quality, Discount Glasses manage to keep their prices reasonable. 
One of the most stylish glasses from this collection is the Lunettes Shay. Inspired by the Parker sunglasses, it has a sophisticated look that's perfect for the modern woman. It also has a slimmer frame giving it a more sleek appearance.
The frames are lightweight plastic, with spring hinges for added comfort. The Lunettes Shay comes in three different colors: tortoise tan, crystal fade, and teal fade.
In addition to being square-shaped, the frame is also full-rimmed, making it perfect for those who have a wider face. If you're unsure how this will look on you, don't worry. The virtual try-on feature lets you see how it looks before you purchase.
Discount Glasses Men's Eyeglasses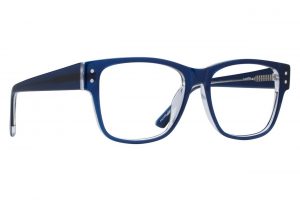 Discount Glasses also offers an extensive collection of men's eyeglasses. It has everything from classic designs to modern frames, giving you plenty of options.
Like their women's glasses, Discount Glasses use high-quality materials for their men's frames. As a result, they're not only stylish but also durable and comfortable. For fashion enthusiasts, Discount Glasses is a brand worth checking out.
There are plenty of standout frames in this collection, but one that catches the eye is the Arlington AR1051. It's a rectangular-shaped frame with a keyhole bridge and nose pads. 
It gives the impression of mysterious and sophisticated, perfect for the careerman. Could you possibly be a Wallstreet CEO about to make a huge deal? Perhaps a tax accountant? or a government agent? 
They are simply what you wear when you want to look both professional and stylish without trying too much. It goes with most outfits and occasions. 
The lenses are also anti-reflective, so you won't worry about the sun reflecting off your glasses and into your eyes. Lastly, it comes in three different colors: matte black, brown, gunmetal, and silver.
Our Discount Glasses review discovered that what sets this eyewear apart is the frame. First, it's semi-rimless with a defined browline. Second, the arms come from titanium, making them strong and flexible. 
Lastly, it has barrel hinges, making it comfortable and durable. It also has adjustable nose pads for a custom fit. The lenses are scratch and shatter-resistant, so you don't have to worry about them breaking easily. Arlington AR1051 is lightweight, so you won't feel like you're wearing glasses. 
Discount Glasses Sunglasses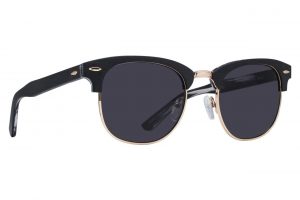 Discount Glasses also offers a wide selection of sunglasses for men and women. This collection is where you get every expression of the current sunglasses trend. As a result, you'll find both classic and modern designs.
Summer means lots of fun in the sun. But it also means harmful UV rays that can damage your eyes. You don't have to worry about that with Discount Glasses because all of their sunglasses offer 100% UV protection.
One pair of sunglasses that we like is Westend Old Oaks. It's a unisex frame, so both men and women can wear it. With its sleek, modern design, it looks great on everyone.
It has a horn-rimmed frame made of high-quality acetate. Additionally, the lenses are scratch and shatter-resistant. Furthermore, they're polarized, which reduces glare.
As the name old suggests, this frame has a vintage feel. But don't get fooled because it has a modern twist. The arms are slightly curved, which gives them a unique look. It also has two shiny rivets on each side, which adds a touch of glamor.
No more worrying about the sun, as these eyeglasses offer 100% UVA/UVB protection. That means you can enjoy the outdoors without squinting. Lastly, it is available in four different colors: shiny black gray, Tokyo tortoise gray, tortoise brown, and black-gray. Other quality glasses from this collection include: 
Discount Aviator sun glasses: These pair of glasses provides a straightforward eye for protection from the sun's UV rays, and they are ideal for people who love sailing the ocean blue, mountain climbing and ski touring, 

Spy sun glasses: The frames of these pairs of glasses feature a video camera fixed at eye level, between the lenses, allowing for hands-free recording. 
Discount Glasses Reading Glasses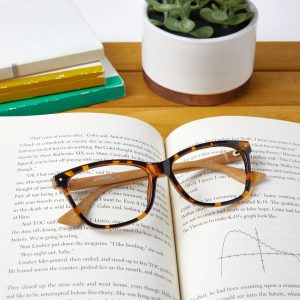 Glasses seem like a necessity for those who have poor vision. But that doesn't mean they can't be stylish. Discount Glasses proves that with their selection of reading glasses. Just because they're for function doesn't mean they can't be fashionable.
The Allo Hello Reading Glasses has a square shape, maing them perfect for those with round or oval faces. The arms are also slightly curved for added comfort.
What sets this frame apart is the unique color pattern on the arms. It's a multiple-color print that's both eye-catching and fashionable. Additionally, the lenses are scratch and shatter-resistant.
Allo Hello Reading Glasses have single vision lenses, which means they are correct for one field of vision. Whether you need them for reading or computer work, they'll help you see clearly. 
Its spring hinges mean it can accommodate a wide range of face shapes. The glasses also have a full horn-rim to reduce breakage. Plus, they come with a complimentary case and cleaning cloth.
Unlike most other eyewear, these eyeglasses come in a single color: black. The print on the arms makes it stand out from the crowd, while the double shinny rivets on each side add a touch of glamor.
Discount Glasses Kids Eyeglasses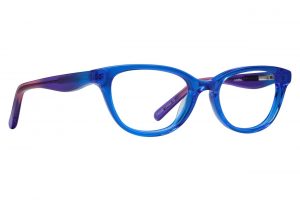 For most people, eye problems are not something they're born with, and they probably will never get. But for some, it's a reality that they have to deal with from an early age. Discount Glasses is here to help with their selection of kids' eyeglasses. With both boys' and girls' frames available, there's sure to be a pair that your child will love.
Children's glasses should be comfortable and robust enough to withstand wear and tear. They also need to be affordable because let's face it, kids grow out of things quickly. Discount Glasses meets all of these criteria with their collection of kids' eyeglasses.
The Discount Glasses Picklez Buster has a unisex design, with rectangular lenses perfect for boys and girls. The frame is metallic, making it resistant to breakage. 
While this pair looks formal, the fun print on the arms makes it stand out. It comes in two colors: one (black) running halfway down the arms and the other (yellow) on the tips. There is a playful strip of black on the inside part of the arms running parallel to the metal frame.
Other color combos include black and red, gunmetal and blue, gunmetal and orange, and black and greed. And if your child has a wider facial, don't worry. The frame is adjustable to fit, thanks to the adjustable nose pads. Your child will look good and feel comfortable in a pair of Picklez Buster eyeglasses.
Discount Glasses Reviews from Customers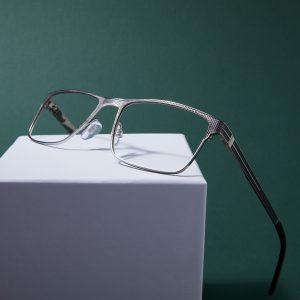 While factual Discount Glasses offer stylish and affordable eyewear, what do customers say about the brand? We've scoured the internet for customer reviews to see what people are saying.
The vast majority of reviewers had positive things to say. They praised the company for offering stylish and affordable glasses. Additionally, many customers said they were happy with the quality of the glasses. 
On the brand's official website, most products received an average of 4.5/5 star rating. For example, the Picklez Buster received 4.9/5 stars from 63 customer reviews. 
One customer said she has an autistic son who always had trouble going to pick glasses. But since finding Discount Glasses, she says it's been a lot easier. They fit well, are comfortable, and he loves the color. 
Another reviewer said she bought the glasses for her 3-year-old to add an extra pair that he could use while in school. She feared he could break the expensive one. But she was happy to find that the glasses were comfortable and did not slide down his little face. 
Popular Alternatives to Discount Glasses
Further customer reviews
They were just as durable as the more expensive options. Additionally, she had already recommended them to a few of her fellow moms. Customers also raved about the Discount Revo sun glasses, with most of them saying that they loved how they saved 50% when they purchased these pairs. Others liked how Discount Arnette sun glasses are inspired by street style and are made of high-quality materials that make them long-lasting.
We also looked at reviews on independent sites such as Trustpilot to get a more balanced view. Discount Glasses had an average 3.6/5 star rating from nine customer reviews. The comments were a bit of a mix, with most people saying they were happy with their purchase. 
A couple of reviewers said they had problems with customer service. One customer said it took them a long to respond to her email. Another said they were unhappy with the shipping time. It took two weeks for her glasses to arrive. 
While there were negative comments, they were mostly about customer service and shipping. We found no reviews that said the glasses were of poor quality or uncomfortable. Overall, reviewers were happy with their purchase from Discount Glasses. They praised the company for offering stylish, affordable, and durable eyewear. 
Sign Up for Discount Glasses
To get started with Discount Glasses, head to their website and create an account. All you need is your email address and password. 
Once you have an account, you can start shopping for glasses. You may also sign up for their Email Listing to get exclusive offers and updates sent straight to your inbox.
Where to Buy?
If you want to purchase Discount Serengeti Sun Glasses or other eyeglasses that this eyewear brand offers, head to their website DiscountGlasses.com.
The brand offers products exclusively on its site.
Discount Glasses Shipping and Return Policy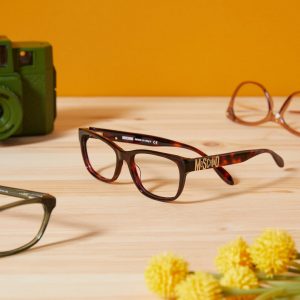 Shipping:
Discount Glasses offers free shipping on all domestic(US) orders. The standard delivery time is 5-7 business days. However, prescription glasses may take longer to ship, up to 2 weeks to arrive. 
The company also offers expedited delivery for $11.95, which takes about 3 to 4 for sunglasses, accessories, and frames. Prescription eyewear takes about 7-11 business days. There is also an overnight shipping option for $19.99.
International orders arrive in about a month and cost about $20. Shipping to Canada takes about 1 to 2 weeks to arrive at a flat rate of $10 
Return Policy:
If you are not satisfied with your purchase, you may return it within 365-days for a refund or exchange. That means you can have them for months before deciding if you want to keep them or not. 
Promotions & Discounts
The brand offers promotions and discounts regularly. For example, as of this publication, they had a running offer of glasses under $30 on various products, including Discount Persol Sun Glasses. 
There is also a dedicated Clearance page where you can find massive discounts on a range of products, including the Discount Nike Sun Glasses. You can also find different promotions under the 'Deals' tab at the bottom of the page. Sign up for their email list to stay updated on all the latest offers
Contact Discount Glasses
For inquiries about an order or general questions, you can reach out to Discount Glasses via:
Toll-Free Phone: 1-888-264-5400

Local/International Phone: 614-914-4975

Fax: 877-291-8154 or 614-921-9866

Email: [email protected]

Mail address: 4265 Diplomacy Dr. Columbus, OH, 43228-3834
Discount Glasses Review: Editor's Verdict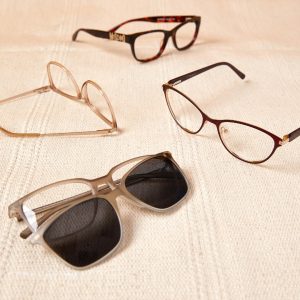 After going through customer testimonials, this Discount Glasses review concluded that the store is a great place to buy affordable and stylish eyeglasses. The website is easy to navigate, and the checkout process is seamless
The free shipping and the 365 days return policy make it easy for customers to shop without hassle. The company also offers promotions and discounts, making the products more affordable. 
The only drawback is that some customers had issues with customer service and shipping times. However, most people were happy with their purchase from Discount Glasses. Overall, we believe this store is a good option for people looking to buy eyeglasses online.
Are you looking for other eyewear brands? Take a look at these reviews of Glasses USA, Maui Jim, BonLook, and GlassesShop. 
Discount Glasses FAQ
Does Discount Glasses ship internationally?
Yes. Discount Glasses ship to most countries around the world.
How do I use a coupon code on my order?
To use a coupon code on your order, add the items you want to buy in your cart and proceed to checkout. On the page, enter the coupon code in the 'Promo Code' box and click Apply. The discount will get applied to your total amount.
My prescription recently expired. Can I still use it?
No. Discount Glasses only accepts current prescriptions. The reason is that eyes change as you age, and an expired prescription might not be accurate.
Can DiscountGlasses.com make lenses for my existing frames?
No. Currently, the brand does not offer sales for lenses-only for frames bought elsewhere.
What are UV Rays?
UV rays are invisible electromagnetic waves that come from the sun. They are three types: UVA, UVB, and UVC.
What is the difference between Bifocal and Progressive Bifocal?
Bifocals correct vision at two distances, usually near and far, while Progressive bifocals correct at multiple fields gradually and without any line visible on the lens.