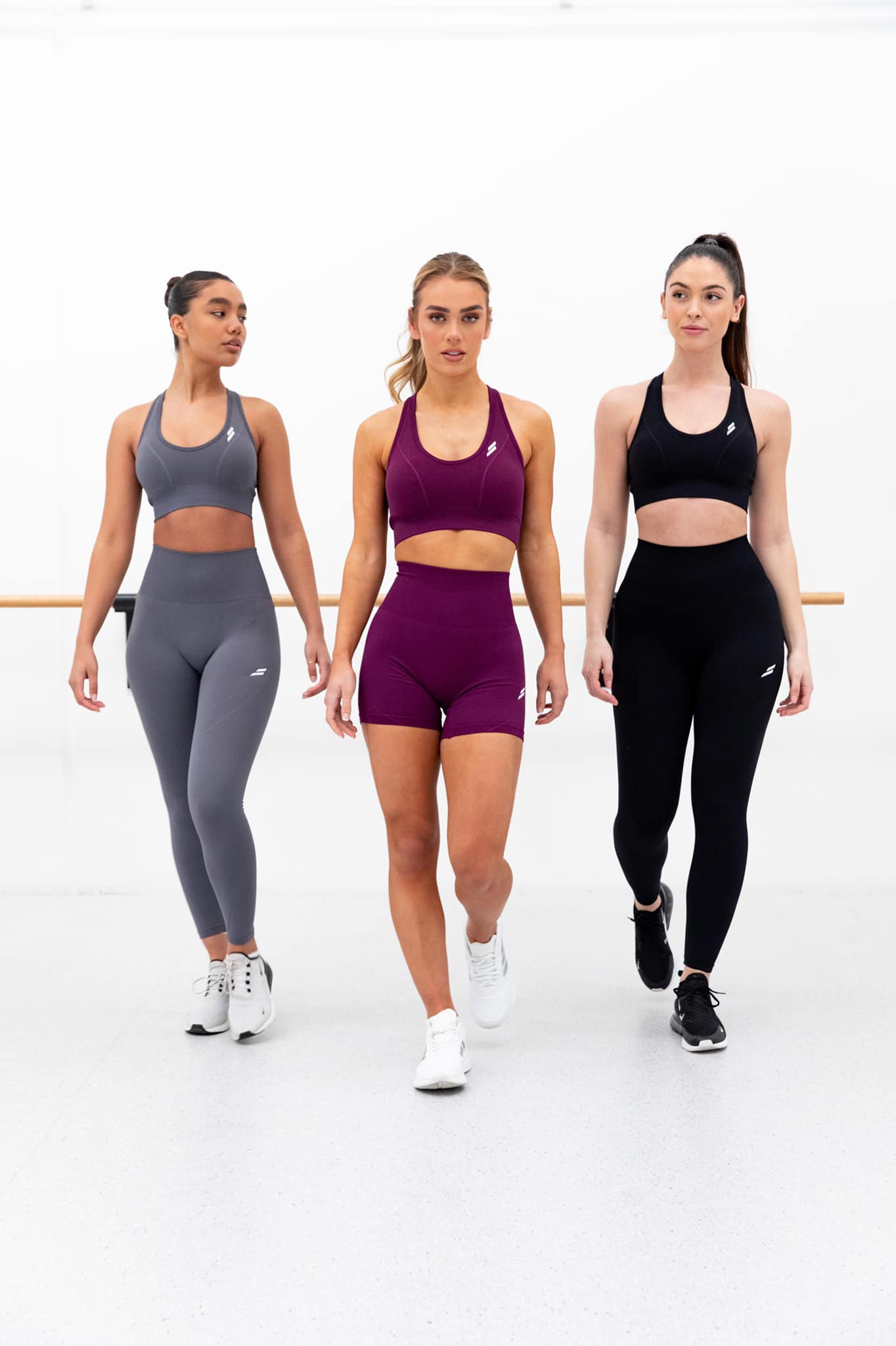 You might have started seeing DoYouEven products on your favorite social media channels recently as they've broken out in the US, but how can you tell if they're worth your hard-earned cash without reading a million DoYouEven reviews from individual customers and slogging through boring company details? We've done all that for you, so you'll know exactly what to expect from DoYouEven sportswear before you place your order. This is your one-stop shop for what customers really think about these new contenders in the competitive sportswear market and the company that delivers them. 
About DoYouEven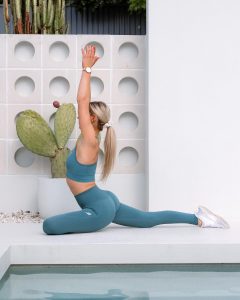 DoYouEven's logo, The Mark, represents both the warpaint a warrior puts on before going into battle and the mark we leave on the world. In their sustainability statement, DoYouEven goes on to talk about both "leaving a mark without leaving a mark" and ensuring we leave a positive "mark" on the world. We don't know about you, but we're certainly a bit confused about what The Mark is trying to get across!
It makes a little more sense when we see that DoYouEven has a dictionary definition of the word 'juxtaposition' on their about page and they've stuck with a theme of contrasting ideals that can, on the surface, seem conflicting. Are they just trying to tick a lot of boxes at once? Or is DoYouEven making a valid point about conflicting natures and our desire to reflect that in our clothing choices?
DoYouEven's founder, Eddie Ozturk set out to follow his passion for all things fitness and health-related by understanding the unique mindset of the world's fittest and most active people. For Ozturk, this obsession led to creating a bespoke line of athletic wear for the tight-knit gym community of his Australian homeland. 
More about the brand
As the brand has expanded into a worldwide name, Ozturk has striven to bring the supportive yet warrior-like attitude of his heroes to a wider audience.
DoYouEven has had some issues expanding into the international market as all its manufacturing and warehouse facilities are based in Australia. Shipping can be a little costly and return shipping is at the customer's expense, so ordering multiple sizes when you're unsure and returning the ones that don't fit is a no-go.
The brand seems to make up for this restrictive shipping policy with a high level of customer service in the case of faulty or incorrect goods and will refund or replace items that don't meet expected standards.   
Pros
Established brand with a reputation for quality.
Regular sales with huge discounts.
Responsive customer service.
Listens to customer feedback on fit and style changes.
Comprehensive sizing guide.
Cons
Based in Australia, leading to increased shipping costs and communications delays.
Logos wash off easily on some products.
Limited body types shown in model photos mean it can be difficult to see how a product would fit.
Poor searchability of customer reviews.
A confusing website makes it difficult to find all the information you need easily.
DoYouEven Products Review
So you're into the DoYouEven brand philosophy and you love the idea of showing off the warrior mark, but what are the products actually like? And can they stand up to the punishment you give your workout gear?
We've checked out thousands of DoYouEven reviews from genuine customers to shine a spotlight on some of the most popular products in the sportswear range and find out if you get enough bang for your buck. And DoYouEven is easily among the best brands like Gymshark, but better price range.
Ombre Scrunch Seamless Leggings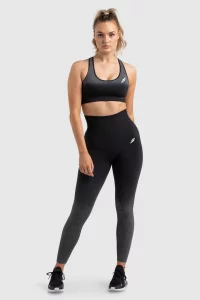 DoYouEven Scrunch seamless leggings bring together years of innovation for the ultimate butt-boost. Why decide between the three most popular ways of emphasizing your finely-toned behind when you can find them all in a single pair of leggings?
The super high, compressive waistband cinches you in while the hyper-flexible contouring at the business end emphasizes the parts you worked your ass off for. Add a smooth ombre color scheme and you have the ultimate social-media-ready gym look.
Customers love both the look and fit of the leggings with many describing them as highly flattering. The comprehensive DoYouEven's sizing guide for these leggings mentions that the product runs small and some customers have claimed this helped them make sure they picked the best size the first time.
Hyperflex 2 Shorts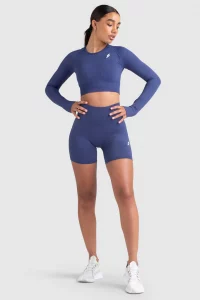 Available in a wide range of fashion-forward colors, DoYouEven Hyperflex 2 Shorts are all made from highly durable, 4-way stretch, wicking fabric. As an added bonus, the same seamless technology seen in other DoYouEven lines subtly enhances your natural contours.
The inner leg panel to reduce chafing and quick-drying microfiber fabric make these shorts perfect for an intense workout, but the sleek styling and vibrant colors mean they're equally at home as part of a slick streetwear ensemble.
Customers rave about the soft fabric and the close but comfortable fit of these shorts with many eager to grab every color as they come back into stock.
Hyperflex 2 Crop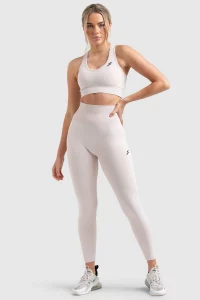 Available in the same striking color selection as the rest of the Hyperflex 2 range, DoYouEven's seamless crop top is contoured to give you the support and shape you want rather than digging in and pulling along conventional seam points.
The thick straps and racerback design provide extra support and security during the hardest workouts, without compromising on flattering the curves you want to show off.
With so much gym wear, and especially sports bras, available in only a few colors, customers are understandably excited about DoYouEven's range and the mix and match capabilities with other products in the Hyperflex range. 
Mark Drop Tee V3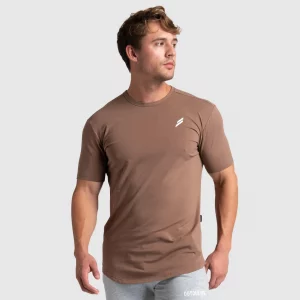 DoYouEven's classic men's tee has gone through three incarnations to find the perfect fit. With customer feedback taking a front seat in the process, the third version reverts to an earlier sleeve design that customers preferred to version 2.
Subtle shaping emphasizes all the right places and shows off the muscles you worked on without needing to get the guns out at every opportunity. 
As well as making you look your best, the wicking cotton-elastane mix is flexible and breathable enough for the toughest workout. With five gorgeous colors to choose from you can be ready to go straight from the gym to the club. 
Strider Shorts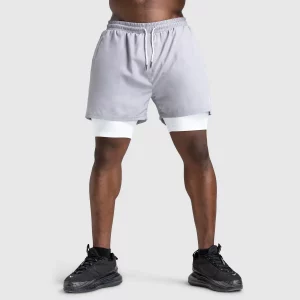 DoYouEven Strider Shorts cover all your bases in one garment with a comfortable outer layer and built-in compression shorts underneath. The breathable and highly flexible fabric used in both layers means you can be ready to give your workout that extra 10% every time.
The Strider shorts really stand out in a market severely lacking in pockets by sporting both secure zip pockets on the outer short layer and a stretch-fit phone compartment on the compression short layer.
Customers have great things to say about the fit and feel of these shorts and they're popular enough that you might need to watch for restocks to grab your favorite color! 
Hyperflex Women's Puffer Jacket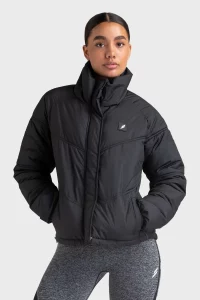 The women's Mark puffer jacket is the ultimate defense against the elements and will keep you warm on the coldest days without weighing you down.
Featuring light water resistance, a high neck, and a full-length zip, this feather-free puffer jacket is ideal for those days when you don't know what the weather's going to do next but still want to get out into the great outdoors.
It's easy to go from toasty warm to free and breezy with the single zip from the top of the wind-blocking high collar to the secure, double-stitched hem. The light water resistance is enough to protect you from any unexpected showers while you're out leaving your mark on the world.
The women's mark puffer jacket also features inner and outer zip pockets to keep your belongings safe on the go and convenient side drawcords to adjust the fit to better suit your body.
DoYouEven Reviews from Customers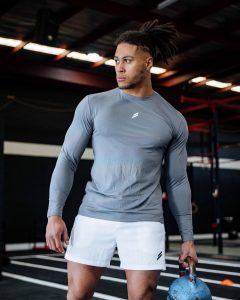 DoYouEven reviews are a bit difficult to navigate on the website, as they exist as a single list with no ability to sort by rating, let alone any of the useful search functions we've seen elsewhere.
In other locations, they are mainly positive with the one big sticking point being shipping and returns to countries other than Australia. While shipping costs are clearly explained and detailed in the website FAQs, some customers have found they've had unexpected customs or import charges to pay before they can receive their items. 
Popular Alternatives to DoYouEven
Customs charges can vary massively between countries and even states so it's always worth checking what your local rules and fees are before ordering from abroad. However, we do think DoYouEven should make it a little clearer on their website that orders from the US could be subject to additional charges.
Despite, or perhaps because of, the cost-prohibitive nature of returns between countries, DoYouEven customer service seems to be very responsive and helpful with the occasional mistakes and issues that are inevitable with any large-scale business. Damaged or incorrect goods seem to be refunded or replaced with minimal effort, even when time-zone differences mean correspondence is a little slow.
The products themselves seem to be well received with many customers raving about the flattering fits, comfortable materials, and innovative designs. We've seen minimal issues with sizing as each product has its own comprehensive sizing guide which even includes whether the product fits true to size.
Sign Up for DoYouEven
Signing up to DoYouEven will earn you a 10% discount as well as make sure you're the first to hear about new products and sales.
Where to Buy DoYouEven
Right now, US customers can only buy DoYouEven products at doyoueven.com, but look out for physical stockists coming to a city near you soon!
DoYouEven Shipping and Return Policy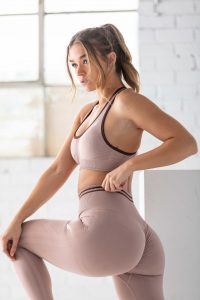 Shipping
DoYouEven offers worldwide shipping and provides comprehensive shipping cost breakdowns for each country on their website.
Standard shipping to the US starts at $10.95 for standard tracked shipping and takes about 10-15 business days.
If you can't wait that long, you can upgrade to express shipping. This will cost $14.50 and get your items to you in 5-7 business days. For $18.50, you can select DHL Express shipping and receive your orders in 3-6 business days.
Shipping costs will vary according to a few factors including your exact location and the current exchange rate, so take these numbers as a guide and check the amount calculated at checkout.
It's also worth checking your local customs and import laws to make sure you're not surprised by any fees or taxes when your products arrive.
Returns
The returns policy for international customers is a little restrictive so you need to make sure you get your order right the first time or the cost of a return can quickly outstrip what you would recoup from reselling it. 
Return shipping is paid by the customer and if a refund is granted you won't be refunded the original cost of shipping to the United States.
If you do decide to return an item, it's a simple process of filling in your details online to generate a unique return label. Include this in your package with your customer details and return via tracked shipping to the address on the label.
If you're unsure about anything, it might be worth looking for a second-hand item to test the fit so you can avoid time-consuming and potentially expensive returns to another country.
DoYouEven Promotions & Discounts
Students are eligible for an additional DoYouEven discount through the international Student Beans loyalty network. Once you've verified your student status with Student Beans you can get a DoYouEven com coupon to enter at checkout.
Singing up for a DoYouEven account will also get you a 10%-off DoYouEven coupon on your first order. 
Contact DoYouEven
DoYouEven offers several ways to get in touch, including a Live Chat function on the website, Facebook messenger, and an email or standard online contact form.
These will operate within Australian business hours though, so check your time zone and make sure there'll be someone awake to answer if you're expecting an immediate response.
DoYouEven Reviews: Editor's Verdict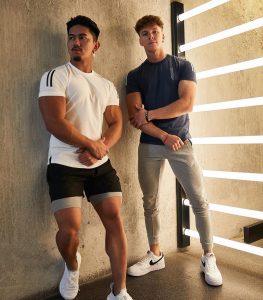 We've looked at DoYouEven reviews from all around the globe and it's easy to see that these products are not only well-loved but that the company values the opinions of its customers. When we've seen so many products flooded with reviews begging for the return of old styles and formulas it's refreshing to see a company that seems to care about what the customer wants.
That said, there's no getting away from how awkward it is to communicate with and purchase from a company that has no US-based distribution centers and isn't available in physical stores. While we don't encourage the overuse of free and simple return policies, it can be difficult to get your fit exactly right when trying a new range for the first time.
Overall, we think that DoYouEven products are easily worth what you pay for them and you can have confidence that if a mistake happens on their end they will make it right, but you've no protection from buyer's remorse if you chose the wrong size or the fit wasn't quite what you imagined.
We'd recommend looking for a secondhand product for your first purchase to make sure everything's as you expected before forking out for international shipping then stocking up on all your favorites in the range. It might also be worth sharing an order with a friend to save on separate deliveries.
Do you love activewear brands? Read our honest Alternative Apparel, Girlfriend Collective, AYBL, and Ellie Activewear. 
DoYouEven FAQ
Where is DoYouEven located?
After reading so much about extended delivery times and complicated returns, you may be asking yourself Where is DoYouEven located?
The company is based in Australia, where it was founded in 2012, and it still has all its manufacturing and distribution facilities in Oz.
Customers have been asking for US and Europe-based distribution centers for some time and DoYouEven has a good record of listening to customers, so stay tuned if this is a dealbreaker for you!
Is DoYouEven true to size?
DoYouEven has a comprehensive sizing guide on each product page which includes information about whether each particular product runs large, small, or true to size.
Does DoYouEven have a warranty?
There isn't a lot of information on DoYouEven's website about product warranties, but they do promise to refund or replace any item damaged during shipping or during the manufacturing process.
This promise only covers defects or damage that occurred before you received the item though, reasonable wear and tear are not covered.
Are DoYouEven leggings stretchy?
Many DoYouEven products are made using 4-way stretch fabric to ensure they stretch evenly over the contours of your body rather than compressing you in one direction.
Some designs have varying stretches in different locations to provide support and contouring in all the right places.