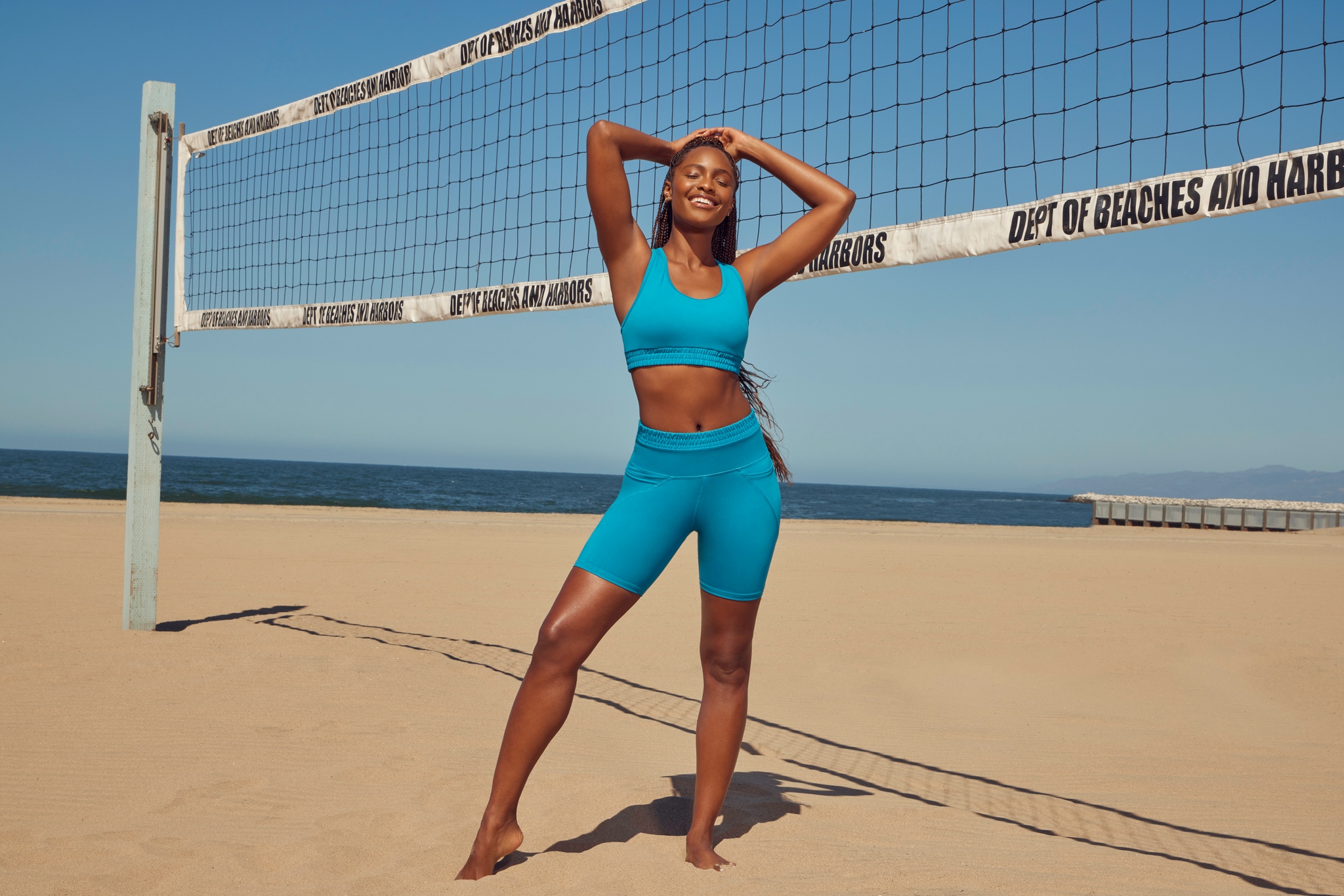 Working out can be challenging, especially on days when it seems impossible to find the motivation to stick to your workout routine. However, having some cute outfits that can boost your mood during the training session can solve the problem. With their monthly subscription boxes, Ellie makes sure to never run out of fashionable activewear. But how does the subscription work? What do Ellie Activewear reviews say about the product? Is it worth it?
Do not worry, today we are going to uncover everything about Ellie. Our goal is to be able to give you our 100% honest and unbiased opinion about the brand, so we looked at it from all angles. First, let's see a few things about the company and the products, then we're going to dive deeper into Ellie Activewear reviews from previous and current customers.
About Ellie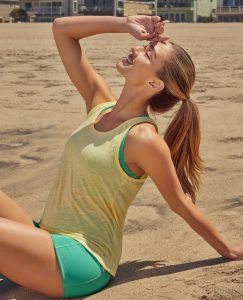 Ellie offers fashion-forward activewear in the form of monthly subscription boxes. These boxes not only help you to boost your collection of activewear, but you can also save money. Being a budget-friendly brand, their multi-piece monthly collections cost less than one piece at other retailers in general.
What we genuinely like about this brand is its mission to support and encourage women to be active and live a healthy lifestyle that is balanced in mind and body. They have a no-hassle, no-commitment policy that allows you to cancel anytime you want to skip a month if you don't like the actual collection. But who is Ellie for? That's a good question for a reason since not everyone needs to purchase multiple pieces of activewear on a monthly basis. Unless you are really truly passionate about working out or activewear in general. We believe that if you are a fitness trainer or you hit the gym multiple times a week, chances are that the Ellie Activewear monthly subscription boxes are for you. Having brand new sports apparel delivered to your doorstep each month can make your life easier for sure.
But before we take a closer look at what Ellie Activewear reviews have to say about product quality and customer service, we need to check one more thing. Here are the most important pros and cons you should know about the brand:
Pros
Offers 3 types of monthly subscription boxes customers can choose from

Customers have the chance to choose from a large selection of bundles each month

Free shipping, free return, and free exchange policy

Fun, flattering mix and match designs and workout sets

Affordable prices compared to other activewear retailers
Cons
No international shipping

You cannot customize collections

The monthly delivery can be considered over-excessive
Ellie Products Review
When you scroll through the Ellie items, you will find bundles of tops, bottoms, sports bras, and accessories. To learn more about the quality and materials of the products, in the next section, we are going to take a close look at each category. We are sure that you are also curious to find out what the general opinion is about Ellie Activewear. So in the end, we will share with you some Ellie reviews we collected from previous and current subscribers.
Ellie Box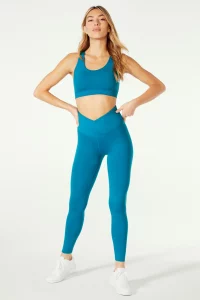 If you're considering signing up for a monthly Ellie box, here's how the system works. Each month you have the chance to check out the current collection on the company's website. You will see bundles of workout outfits. At the time of writing, there are 19 different bundles you can choose from. Once you find the one you like the most, you click on it and you will get transferred to the product's page. Here, based on your plan you can choose how many items you want in your package. You can see pictures of each item, learn about the materials of each item, and choose your size. You can choose different sizes for tops and bottoms, which is a nice touch for sure.
Last, but not least, under the product details you can read Ellie Activewear reviews too. There is a 5/5 rating system you can rely on to see how that particular bundle is rated by previous customers.
Speaking of plans, you have the chance to choose from 3 types of boxes:
2 item monthly plan: it includes a top and a bottom; costs $39.95/month
3 item monthly plan: it includes a top, a bottom, and a sports bra; costs $44.95/month
5 item monthly plan: it comes with a sports bra, a top, a bottom, and 2 accessories; costs $49.95/month
Each month your box will be delivered to your doorstep free of charge.
Ellie Bottoms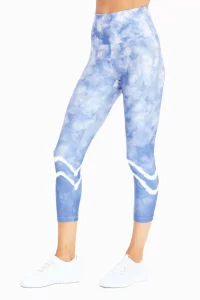 You can also purchase bottoms separately. There is a large selection of colorful Ellie leggings and shorts such as hotties, running shorts, skorts, etc you can choose from. Undoubtedly, it's always good to have a good pair of black leggings, but when it comes to Ellie bottoms… you should really give a chance to something new. The prints and colors are beautiful, feminine, and flattering. No doubt they will instantly put you in a better mood. These bottoms are made strategically to make you feel comfortable during sweat sessions. They are not only stretchy for power workouts, but most of them have side pockets, too.
Looking at their materials, Ellie leggings are made of either a blend of cotton and spandex or a blend of polyester and spandex. Price-wise, shorts start at $45, while the cheapest legging costs $48. However, we have to mention that almost all items are reduced to a special price. So for example you can purchase $45 shorts for as little as $15.99. Considering the original prices, the most expensive bottoms cost $60.
Elle Sports Bras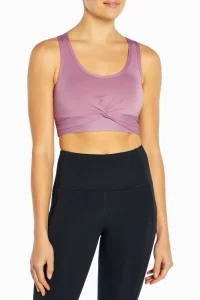 If you ask us, we believe that every successful training session starts with a good sports bra that can keep up with you. No matter whether you do yoga, pilates, cardio, or any form of exercise, you need a good sports bra that can support you through your workout. Literally.
Ellie sports bras come in all designs that are easy to mix and match with bottoms and accessories. Regardless of what style you prefer, the brand has got them all. You can choose from bras with zippers, back straps, keyhole details, or unexpected cuts here and there if you like. These items are made for all types of support, from low to high impact. Most come with removable pads, too.
In terms of pricing, Ellie bras are priced between $48 and $65, but most of them are available for a reduced price.
Ellie Tops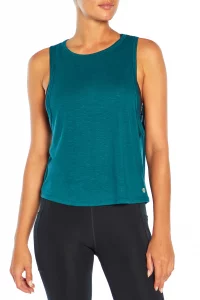 Looking at the Ellie Activewear collection, the largest selection you can choose from is definitely the Tops category. Here you will find sleeveless tops, cropped tops, tank tops, t-shirts with cute cuts, long-sleeved tops, hoodies, pullovers, and jackets. There are many reasons why Ellie tops are ideal for workouts, but breathability is definitely one of the main reasons. These tops can easily be paired with any bottoms in the collection, so you can effortlessly create cute and flattering sets to wear at the gym.
When it comes to the price tags, tops are just as affordable as bottoms. You can purchase extra soft jersey tops or flowy, lightweight tanks for $16.99 at a discounted price. Long-sleeved tops start at a similar price, with the cheapest top being the long-sleeved scoop neck Felicity Tee made of 65% Polyester and 25% Rayon. The most expensive item is the Essential Crop Hoodie by Jessica Simpson. This is a very flattering piece to have that is perfect to throw on after workouts or wear during running sessions. It costs $60, but as you must have guessed already is available at a special price of $48.
Ellie Past Collection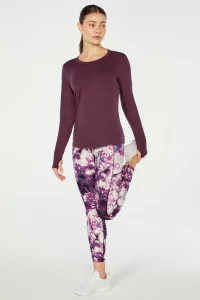 When you visit the website, we recommend you to check out the Past Collections category, too. Here you will find bundles from the previous collections that include Ellie leggings, tops, bras, and accessories for a special price. The Peony Perfection collection for example comes as a 3-piece bundle, including a printed sports bra, a printed bottom, and a white top. All pieces are available in sizes between XS and XL. How much does it cost? Well, this bundle is one of the best examples of how affordable and budget-friendly Ellie Activewear is. This 3-piece set costs only $54.95!
Ellie Activewear Reviews from Customers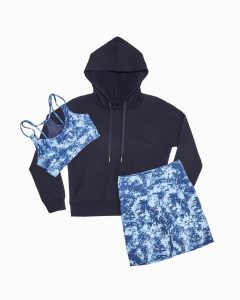 Now it is time to take a close look at some Ellie reviews from current members and previous customers. On the company's website, people can rate the product based on a 5/5 rating system. If you are interested in customer feedback, this is the place where you should head for sure. This page has over 23 thousand reviews and we have to say, almost all of them are very positive. Based on all these reviews, the rating of products is almost 5 out of 5.
Many happy customers mention Ellie leggings in their reviews saying how good-quality, stretchy and flattering they are. A review from a previous buyer reads "Love Love these pants. They wear light and supportive with a silky feel. I have received lots of compliments." Another one says: "I absolutely love these workout clothes. The leggings are buttery soft and provide great tummy control. Definitely my favorite workout set!"
Popular Alternatives to Ellie Activewear
When it comes to sizing, Ellie items seem to be true to size. There are some reviews mentioning that tops and bottoms might run large, but thanks to the company's free size exchange policy, this is not an issue you should worry about.
All in all, our impression is that people are very satisfied with the brand and they enjoy receiving their subscription box each month.
Sign Up for Ellie
As a new customer, you can create an account easily to enjoy features like a smoother shopping experience, fast check-out, or order tracking. To do this, you will need to head to the official Ellie website and fill the boxes with your information such as your first name, last name, email address, and password. On the same page, you have the option to subscribe to the company's newsletter as well. This will allow you to receive information about sales, new product launches firsthand.
Where to Buy
Unfortunately, Ellie Activewear does not have any physical stores you can visit. Ellie is a subscription-based brand that will deliver your packages each month (except when you want to skip). However, shipping and returns are free, so you don't need to worry about paying extra while shopping online.
Ellie Shipping and Return Policy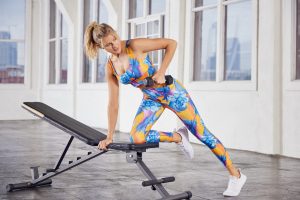 Depending on your subscription, Ellie will ship to your address your monthly package free of charge. As a member, you will benefit from free standard ground shipping within the 48 continental US states. This shipping method usually takes 6 to 9 days. You can also opt for express shipping for $14.95. If you happen to order from Hawaii or Alaska, you will need to pay a $6.99 shipping cost. To these two states, the company does not offer express shipping, so your order will be delivered via standard shipping within 6 to 9 days.
Currently, Ellie does not ship internationally.
When it comes to the Ellie return policy, things are quite straightforward. In case you are not satisfied with your purchase, you have 30 days to send it back. Needless to say, all products must be in their original condition, unworn, unwashed, and undamaged, with the original tags still attached. However, it is important to keep in mind that the company does not accept partial returns. This means that if you're after a refund, you will need to return the complete outfit.
Do you need help with your return? Don't worry, our Ellie Activewear review has got you covered.
Here are the steps you should follow:
Send an email to [email protected] and ask for a prepaid return label.
Confirm your return info, including your order number and the reason for your returning the collection.
Download and print the pre-paid return label and packing slip.
Using the packing slip securely pack the returned product in a shipping box or envelope.
Do not forget to attach the return label to the package, then drop it off at the nearest post office.
Once Ellie receives your return, your refund will be issued to the original form of payment. According to the website, it can take up to 2 weeks for your return to be processed.
Ellie Promotions & Discounts
If you're ready to sign up for a subscription, but you would like to save some money, here's the deal. At the time of writing, the company offers a 30% discount on the first month's box. To benefit from the promotion, you will need to use the code listed on the website. Also, according to Ellie Activewear reviews, the company's reward program can help you get your hands on great deals.
Contact Ellie
You have multiple options to choose from if you want to contact the Ellie Activewear customer service. To help you find the one that you prefer the most, below we are going to list them all:
Call the company at 1 (884) 338-5044 Monday to Friday between 6 AM and 5 PM PST
Email [email protected]
Fill in the contact form on the company's official website and leave a message explaining your issue/question
Ellie Activewear Reviews: Editor's Verdict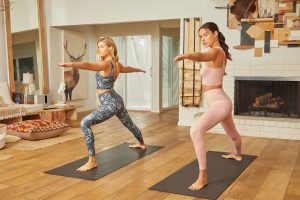 At this point, we are sure you're pumped to find out what our opinion is about the brand. Based on all that we learned from the company's website, product descriptions, and most importantly Ellie Activewear reviews from customers, we think that Ellie is a go-to online shop for stylish activewear. Their clothes are fashionable and flattering, and we're sure that working out in these cute outfits will only boost your mood and make you push harder for your goals.
Subscription boxes come at a reasonable price and it allows you to try different types of sports apparel each month. We totally understand why fitness trainers or those who actively work out fall in love with this brand instantly. Ellie reviews about both the products and customer service are mostly positive, so there should be nothing holding you back from signing up for their monthly boxes or shopping from their website.
Check out other amazing activewear brands such as Carbon 38, Born Primitive, Urban Outfitters, and Descente.
Ellie FAQ
What If I'm Unsure About A Size Or Have A Fit Question?
If you are not sure which size would fit you the best, you can always rely on the brand's Size Guide. In case you still happen to order the wrong size, Ellie offers free size exchange.
Can I Make My Own Outfit Collection?
Unfortunately, at this time you can only choose from the collection listed on the Ellie website. You cannot create custom bundles. It is also important to keep in mind that in case you don't like a monthly collection, you can skip that month and shop Exclusives instead.
What Sizes Does Ellie Carry?
Monthly collections are available in sizes from XS to XL. However, not all collections are always available in all sizes.
Will A Collection I Want Be Restocked?
According to the Ellie website, the company doesn't usually restock from previous collections. Their design team is constantly working on new collections instead.