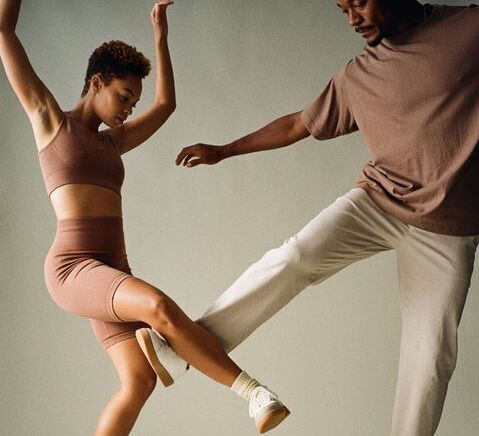 Shopping for clothes can be hectic sometimes, especially if you don't have time to spend hours browsing about what is trending. It is difficult to find reliable brands as there are hundreds of them on the market already. How can you tell when a clothing brand offers quality stuff? Check out Everlane. Whether you're looking for casual T-Shirts, sweatpants, activewear, or lingerie, Everlane has your back. It has a lot more to offer you, whether it's accessories for women or clothing for men. It is a brand that caters to all your fashion needs. Before we dive into the Everlane review, here's what they are all about.
About Everlane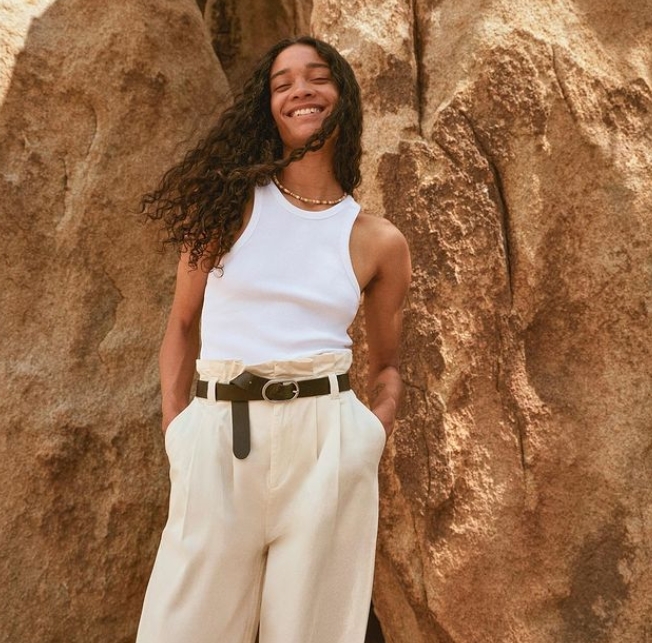 Everlane operates on one simple notion and that is to make a difference. This is one of the brands that believe in exceptional craftsmanship, ethical factories, and transparency that is radical.
Everlane wants to make your choice to be just as simple as putting on a fantastic Shirt,  That is why they only work with the greatest, most ethical factories around the globe. Only the best eco-friendly materials are used in the making of their products. 
Most of the companies aren't big on endurance, but not Everlane. One of the best things about this brand is that you can wear the clothes for years and they'd still sustain. You can now take your favorite pair of shoes out on a rainy day without fearing that it'd break. 
Everlane was featured in Vogue, Vice, ELLE, Harper's Bazaar, and NY Post. It also has remarkable number of followers on Instagram, Twitter, and Facebook.
Pros
These products are environment friendly
They are big on endurance. You wouldn't have to worry about them getting worn out after a few uses.

They have a huge collection to choose from
Everlane is transparent about their reviews
Cons
Some of their products for example denim might not stretch a lot so you have to be very careful about picking the right size
You might get bored because their products last for a long while.
Everlane Women's Collection Review
If you're a woman looking to add some panache to your looks or someone wanting to have your wardrobe upgraded, then you have come to the right place. There's an exquisite collection with a lot of options to pick from, waiting just for you. Let's dive into the products that they offer and you can choose for yourself. 
Everlane Dresses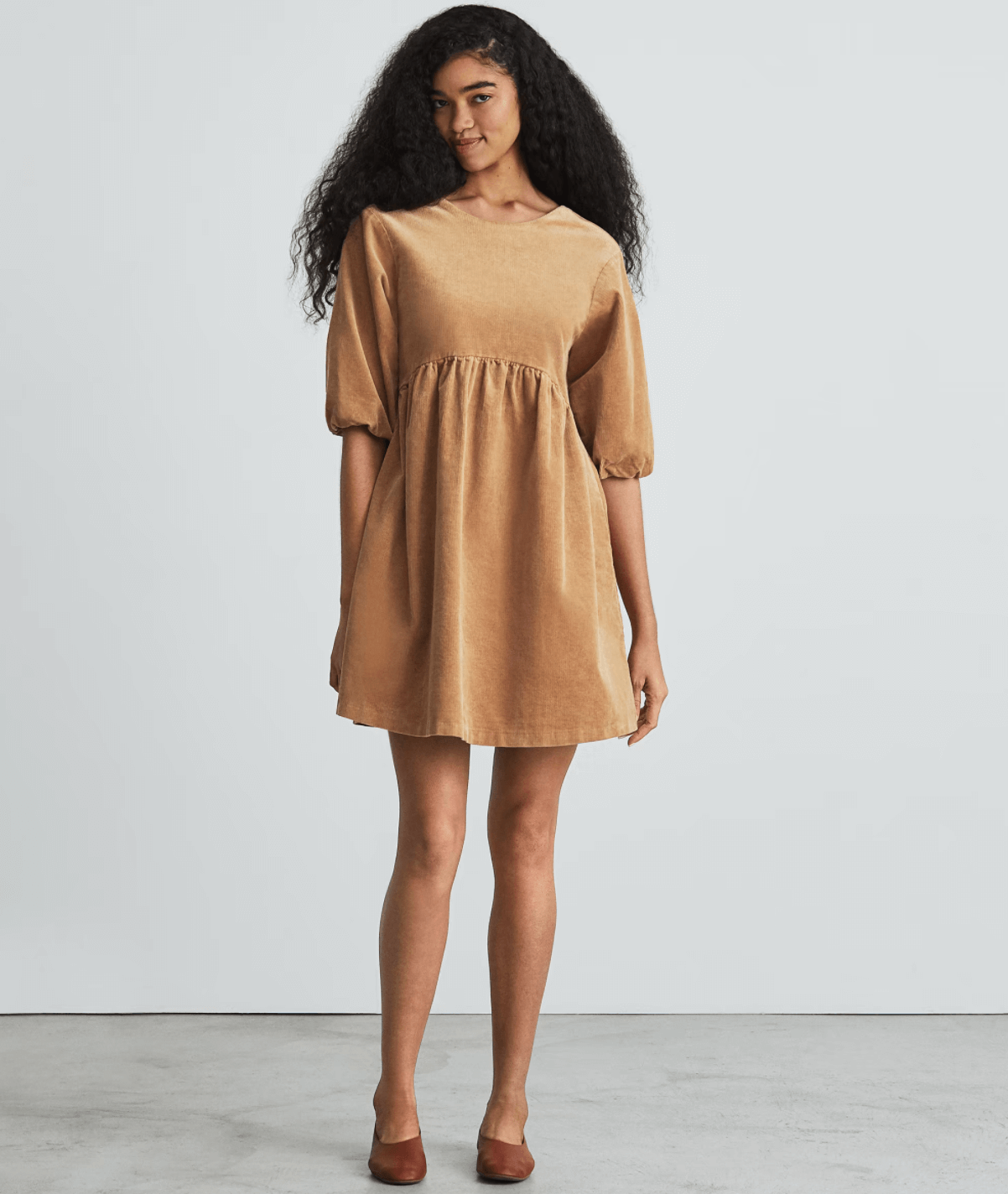 Everlane has some beautiful dresses that will be perfect for different occasions. For summer you have flowy dresses in all kinds of vibrant colors. The Billow Tiered Maxi Dress comes in a few different colors and it's a lovely style to wear for summer parties, going on a walk, to the beach, or even for dinner. You can dress it up with a denim jacket or just wear it on its own.
In addition to Everlane dresses, Jumpsuits are also a must-have in any closet when it comes to fashionable alternatives to dresses. The jumpsuit is a popular style that can be dressed up or down and appears sophisticated and trendy with the appropriate styling. It can give you a feeling of comfort, you're covered all the way and the material is breathable enough even when you are having a generous meal.
With so many different styles and sizes to choose from, it might be difficult to come up with clothing ideas that can help you carry off the appearance.
There are numerous varieties to consider, ranging from casual wide-leg jumpsuits to tight black and white pieces that look stunning done up with heels and accessories. Everlane dresses and jumpsuits are for every occasion. These dresses are fairly priced, considering the quality you are paying for. Maxi dresses range from $100-130 and considering you'll be wearing them for the following years, they are an investment. Everlane is not a fast fashion brand that will go out of style in one season. These are timeless pieces that last. 
The Tiered Mockneck Dress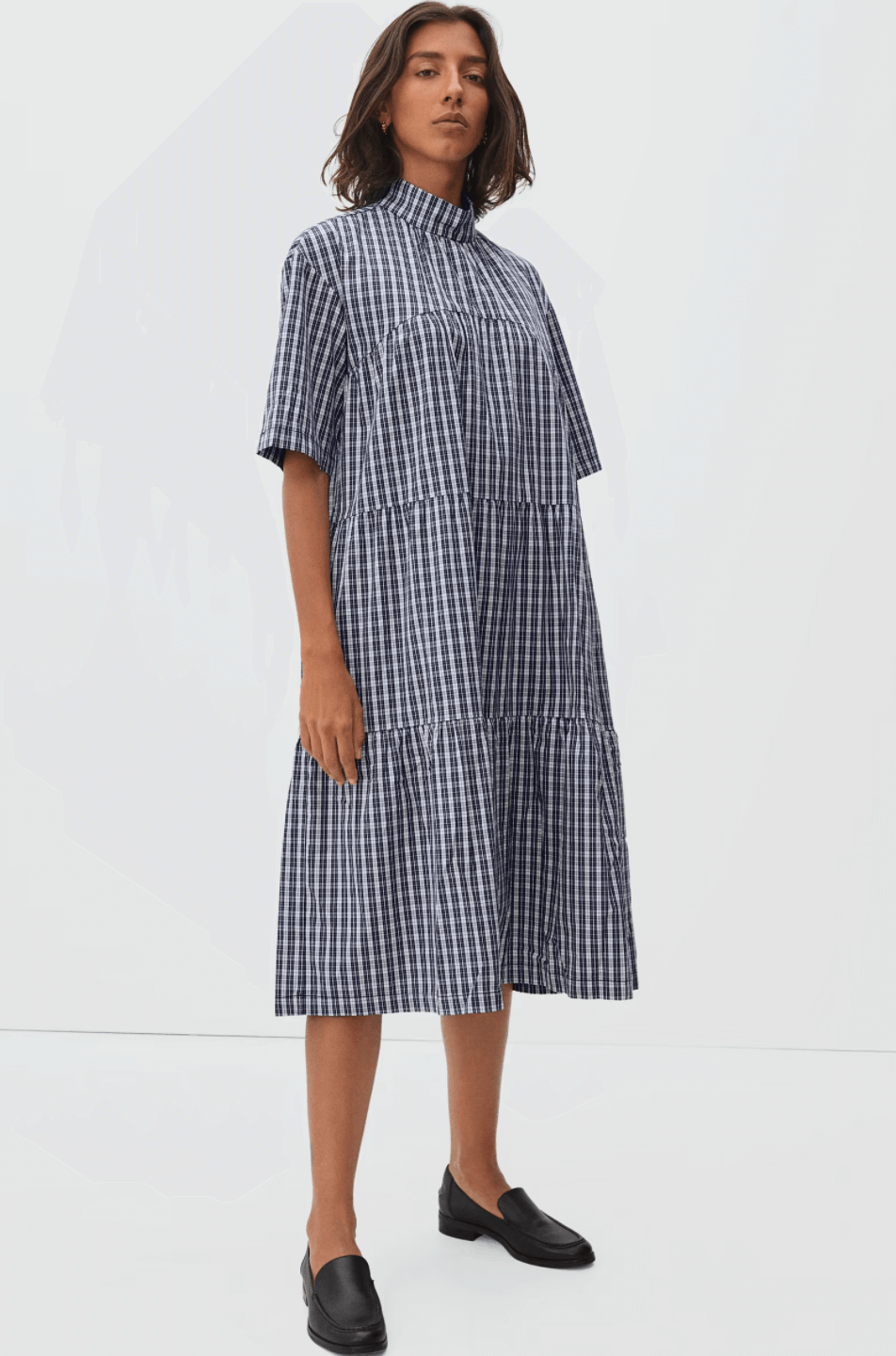 This dress is one of the customers favorites. It's an enhanced version of the Tiered Dress we previously mentioned.
The Tiered Mockneck Dress is made of soft, breathable cotton and has an extra-high neckline with a back button fastening, elongated short sleeves, convenient side pockets, a multi-tiered design, and a relaxed, spacious fit.
What's better? It goes well with both sandals and boots, making seasonal changes a breeze.
One customer said about this dress "Loved this dress, once I landed on the right size. I hover between an M/L and am curvy with broad shoulders but found the SMALL to be the best fit. The M looked frumpy, but in the right size, it's a super cool look. Definitely a certain "vibe". It's a very well-made, beautiful, substantial fabric.
Could be great with sandals, sneakers, or even tights and boots!"
Everlane Pants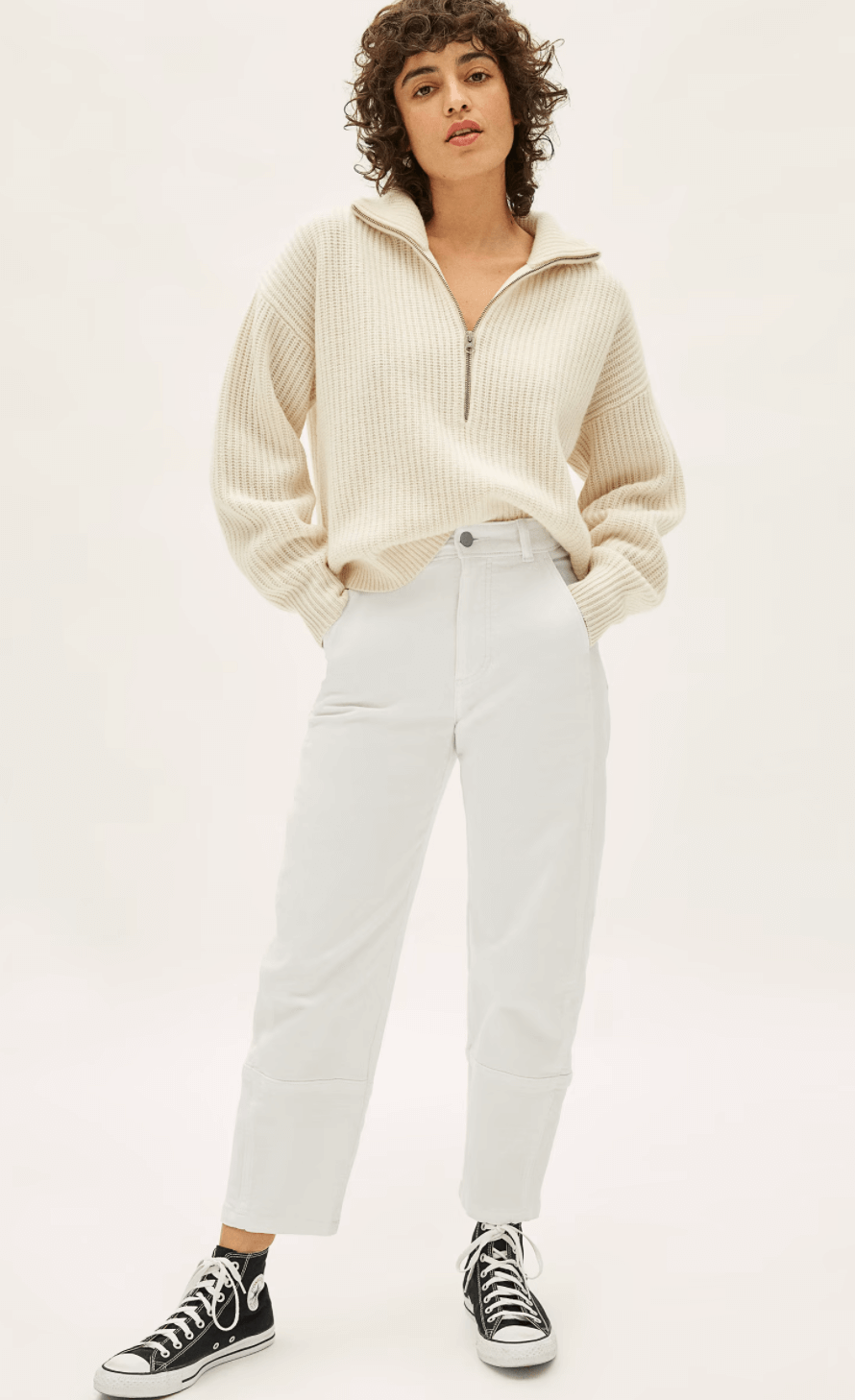 Are you looking for a comfortable pair of pants that is suitable for both the office and meeting friends? Everlane pants can be a real life saver. There are a few different styles to choose from. Such as barrel, tapered and wide pants.
Based on what your needs are, the barrel pants are perfect for the office. They are high-waisted, and although a button holds the waist together, it's stretchy enough to allow you to breathe comfortably. No need to suck it in!
The utility barrel pants come in about 10 different colors and retail for $98. If you're in need of a pair of reliable pants, this might be the one for you. A black pair of these barrel pants could be a staple and you can dress it up in so many ways.
They are unlikely to retire early, Everlane made sure to give you a timeless style with these pants. They've essentially replaced jeans in the fashion world, as they're adaptable enough to go with everything from sweatshirts to crop tops.
You can now pick from Everlane Pants and rock your way through. 
The Way-High Drape Pant
The classic way-high pants are now available in a drapey fabric. The Way-High Drape Pant is a wide-leg pant with an extra-high rise, a cute pleat design, two accessible side pockets, and a flattering pleat pattern.
It also gets its drape from breathable, lightweight, and soft-to-the-touch fabric that is not only suitable for work but also for a birthday party. It is that versatile. Get it in dark or neutral colors and you'll be looking stylish enough for any office party. 
Nieke loved these pants and said, "Out of all the pants I have purchased from Everlane, these pants are by far the best fitting! The waist fits perfectly with little to no gaps and falls nicely on my hips.
The material is smooth and has a light luster to them. They look so good with a t-shirt or a long sleeve button down which I love because it is versatile. I am thinking of buying more!"
Everlane Swim Suits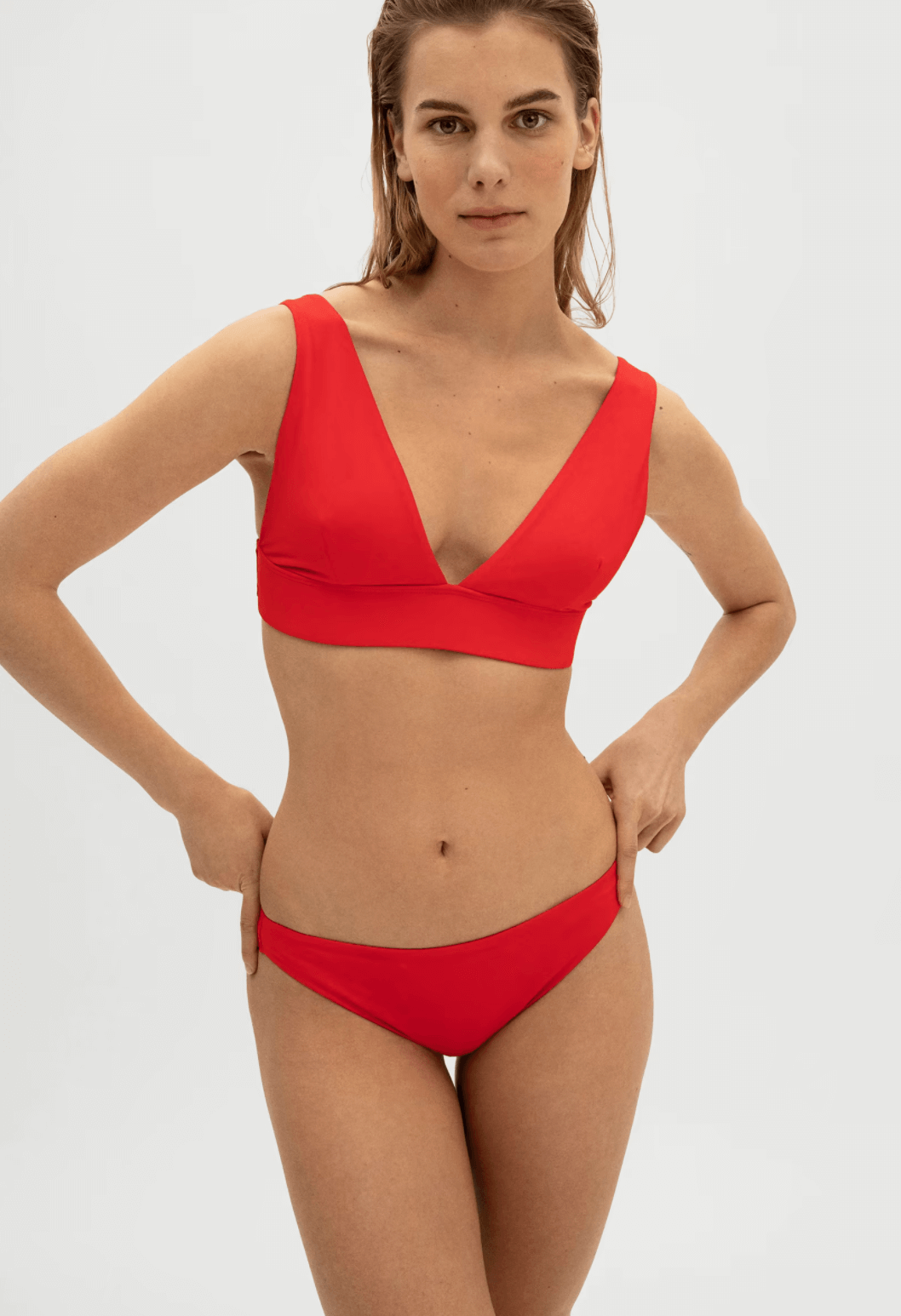 The Everlane swim collection is designed with you in mind—as well as the environment. A deep V neckline, minimal topstitching, removable padding, and tie-back fastening distinguish the Triangle Bikini Top from others.
It's also fully lined in Italian fabric with innovative quick-drying and fade-resistant features, making it suitable for any summer activity. 
What else? This style was tried on 112 different women to make sure it was comfortable, flattering, and stayed in place no matter how you moved. This suit is made of 82 percent regenerated nylon developed from recycled plastic, much like the rest of their swim collection. 
Georgia absolutely loved it. She said, "I am a tall, small-chested person so I struggle a lot with swimwear. I like this bikini top so much I ordered it in two colors – holy grail!
It somehow manages to make me look like I have a bust, the color is very chic, the tie-back makes it totally adjustable. If they made a non-swimwear option I'd probably wear it with high-waisted jeans to a bar."
Everlane Men's Collection Review
Everlane isn't only about women, it has some really nice collections for men too. If you are a man, looking to up your fashion game, or just someone who's looking for something comfortable to wear while you attend the zoom meeting, you have come to the right place.
Here are some reviews to dive into if you are looking for some ideas. 
Everlane Jeans Review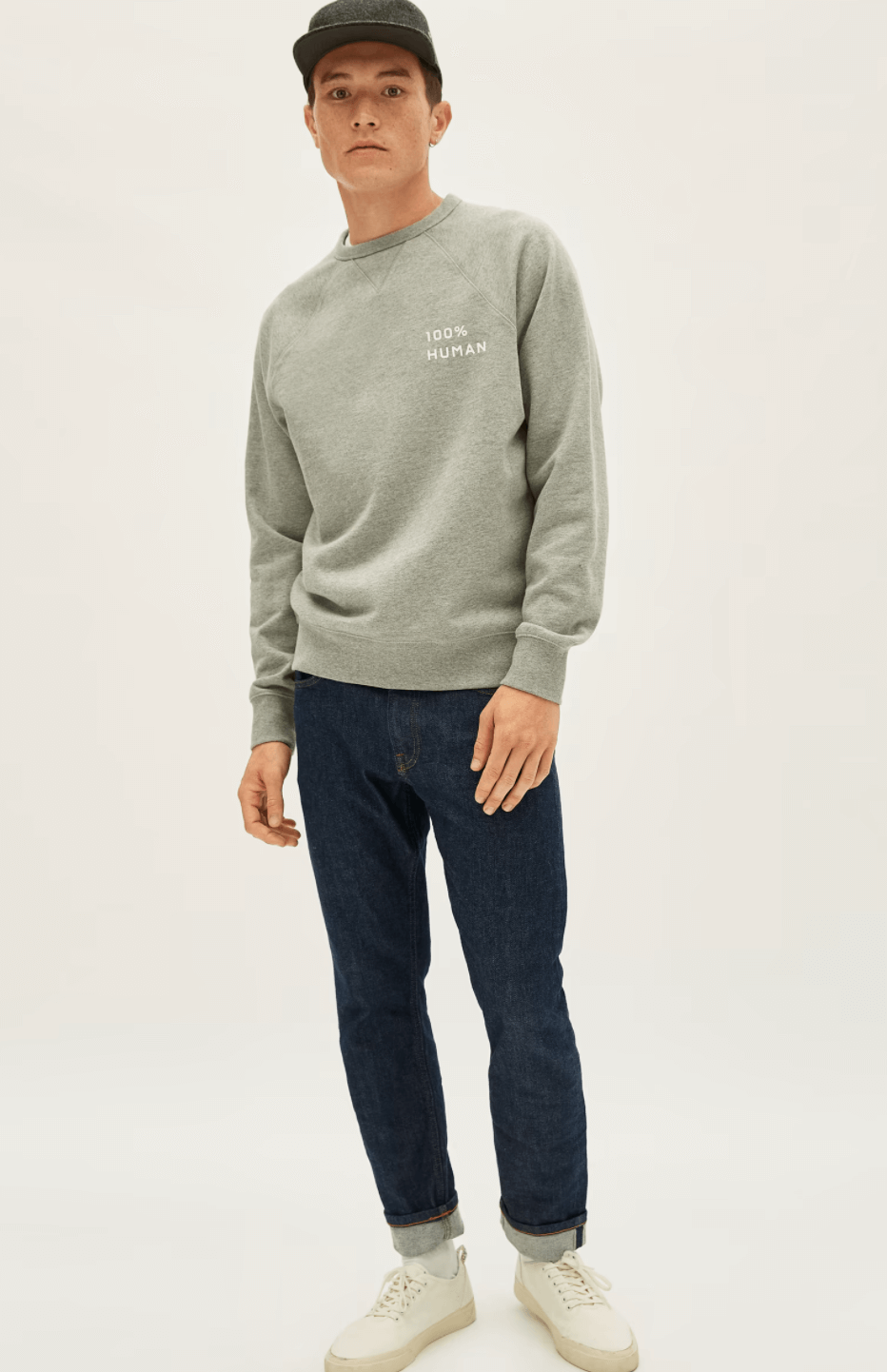 Even something as old and seemingly indestructible as denim succumbs to the passage of time. Certain styles come in and out of favor as time passes, and despite a global health emergency bringing most of the world to a halt, denim fashions continue to evolve.
The trend is changing but don't worry! We bring you Everlane jeans review so you can make the right choice. Choose the right Everlane denim from the below styles the online store has to offer. 
The Selvedge Slim Fit Jean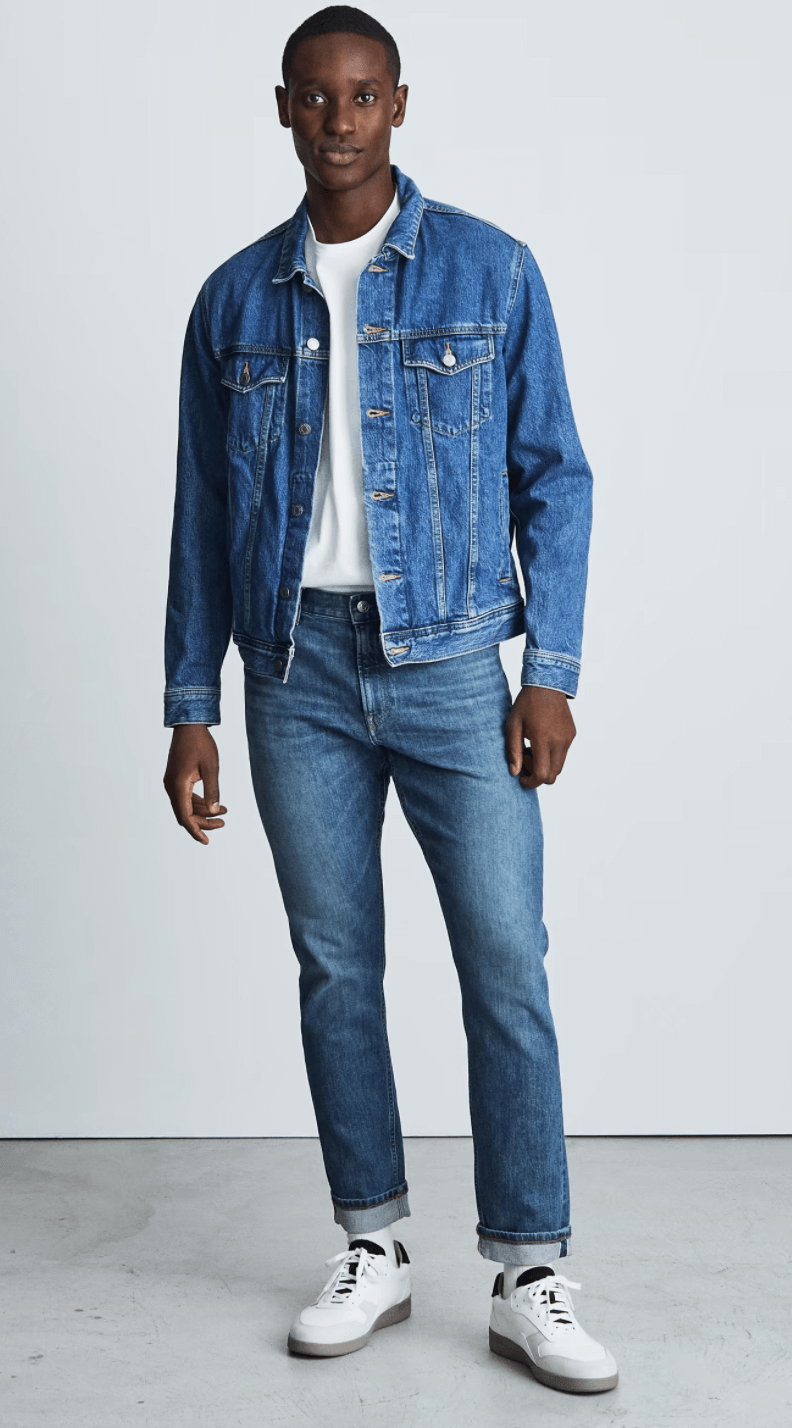 The Candiani Mill in Ticino Park (Italy) weaves and dyes this unique denim for Organic Stretch Selvedge Jean.
They use shuttle looms to weave organic cotton into this refined, long-lasting 12.5 oz denim with 2% stretch for broken-in comfort from day one. This is one of the most trendy products and a total fan favorite. And it is also a classic style to have in any man's wardrobe. 
Hared absolutely loved the quality. He said, "This is my first pair of selvage jeans, so I wasn't sure what to expect. They feel of great quality and nicer than the pure "stretchy" jeans that are popular now.
When I first got them, I thought I was going to have to return them because they felt tight around the waist. However, I did some research and read that this is normal. Sure enough, they stretched out just enough to be comfortable, so that's something to keep in mind if your pair feels a bit snug at first.
Overall, a great pair of jeans and I'm considering getting them in another color as well!"
Men's Shoes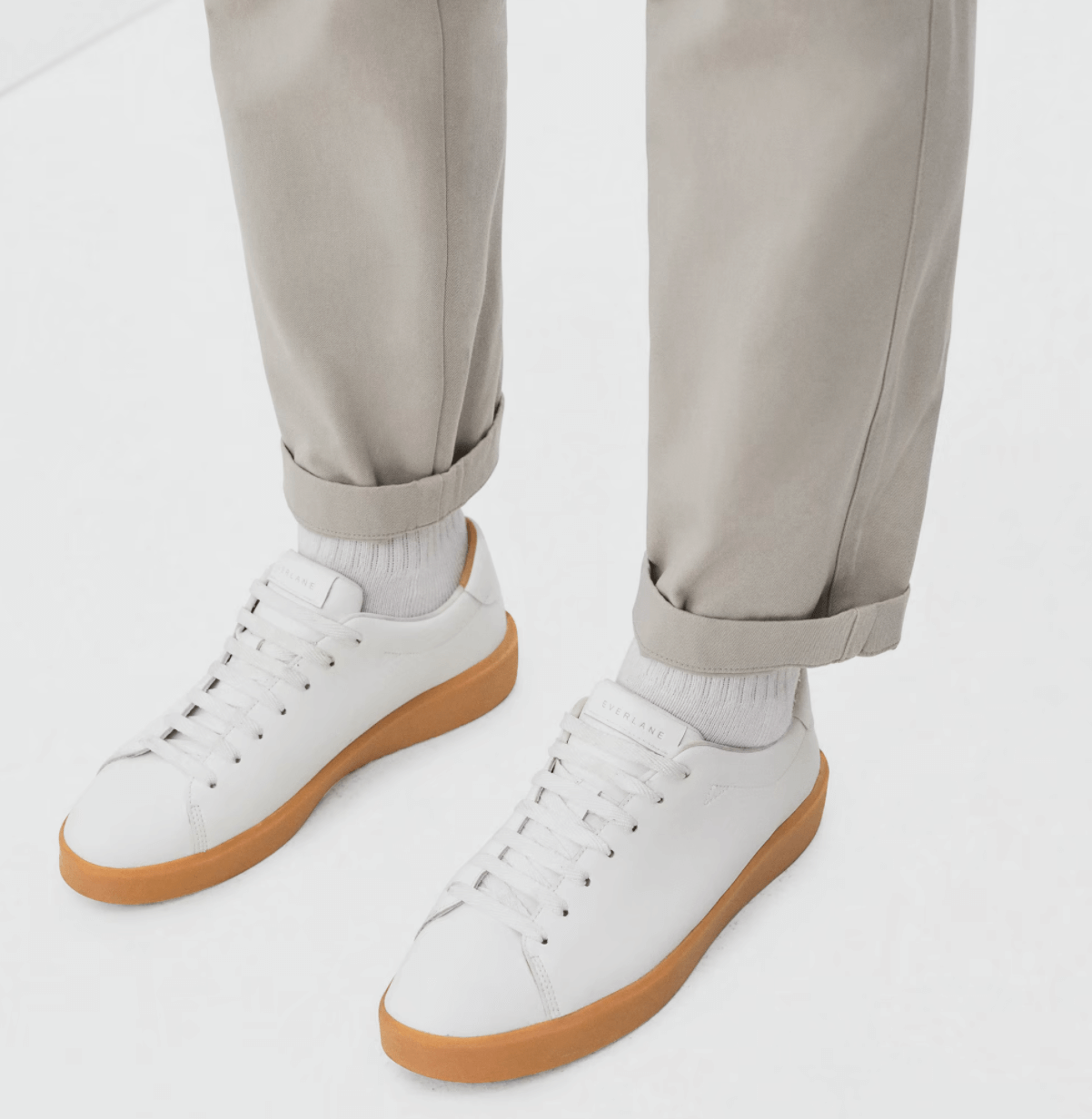 Jeans are a wardrobe staple for men since they are versatile pants that go with a variety of outfits. While wearing denim is usually a good idea, finding the correct shoes to go with them is crucial to putting together a stylish outfit.
There are several trendy Everlane shoes you can wear with jeans that look beautiful and are comfortable, whether you're dressed up for date night or require a smart casual appearance for the office.
For a casual look, some guys will wear trainers with black skinny jeans and a t-shirt, while others will wear dress shoes with fitted jeans and a button-down shirt for a business casual look. With Everlane boots, you can look trendy and fulfill your fashion needs. 
The ReLeather Tennis Shoe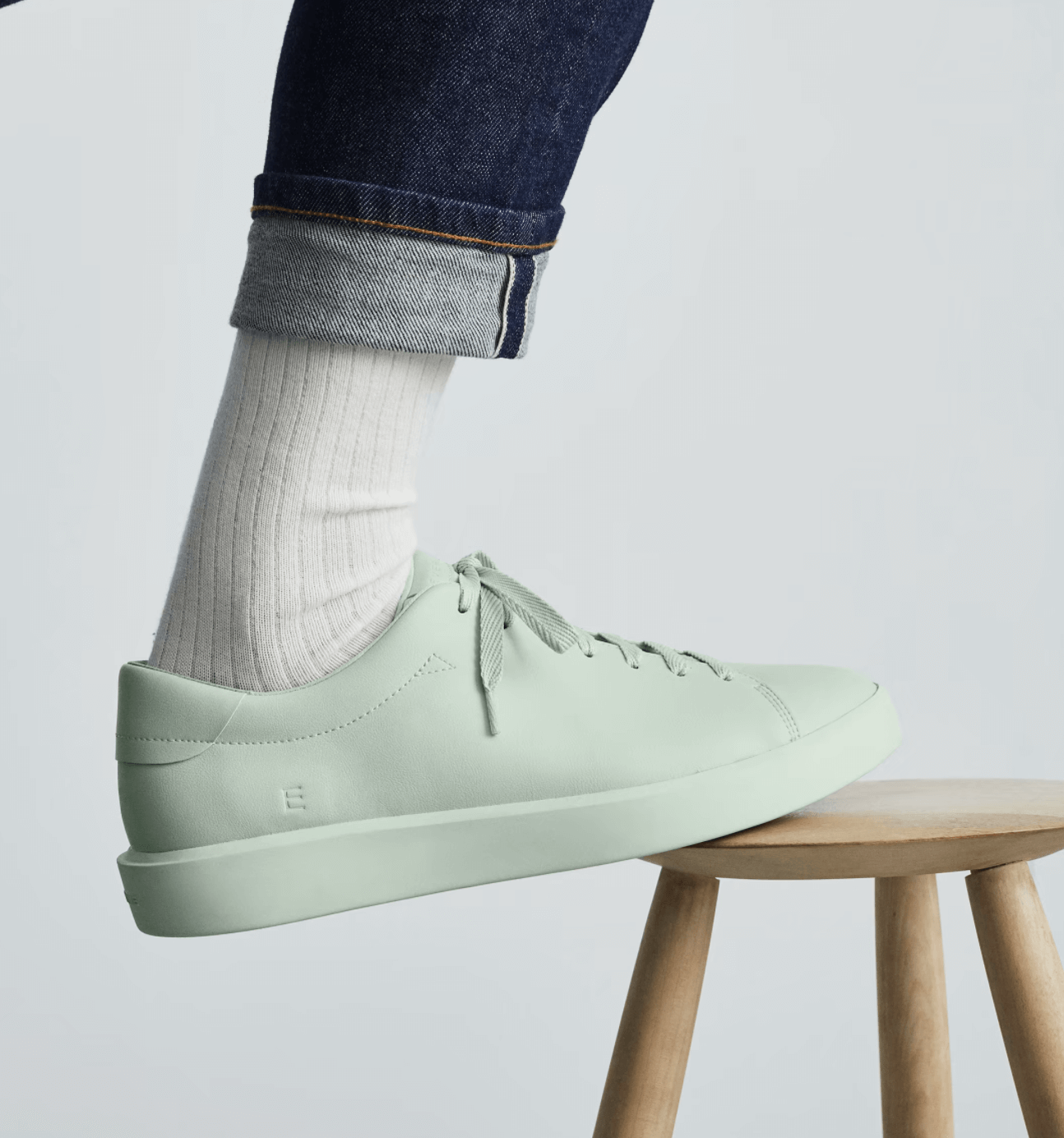 In a truly innovative material, an old-school staple is reintroduced. The ReLeather Tennis Shoe has a rounded toe, a classic lace-up style, a low-ankle height that is adaptable, and a durable contrast rubber outsole.
It's also made of ReLeather, a unique, long-lasting material manufactured from recycled leather scraps that require no new tanning or dyeing and uses very little water. It's redesigned leather.
Lash said, "The fit and finish of the shoe are superb. I love the contrast between the gum sole and the smooth, clean finish of the uppers. Well designed and perfect fitment. A great addition to my stable of footwear."
Everlane Backpack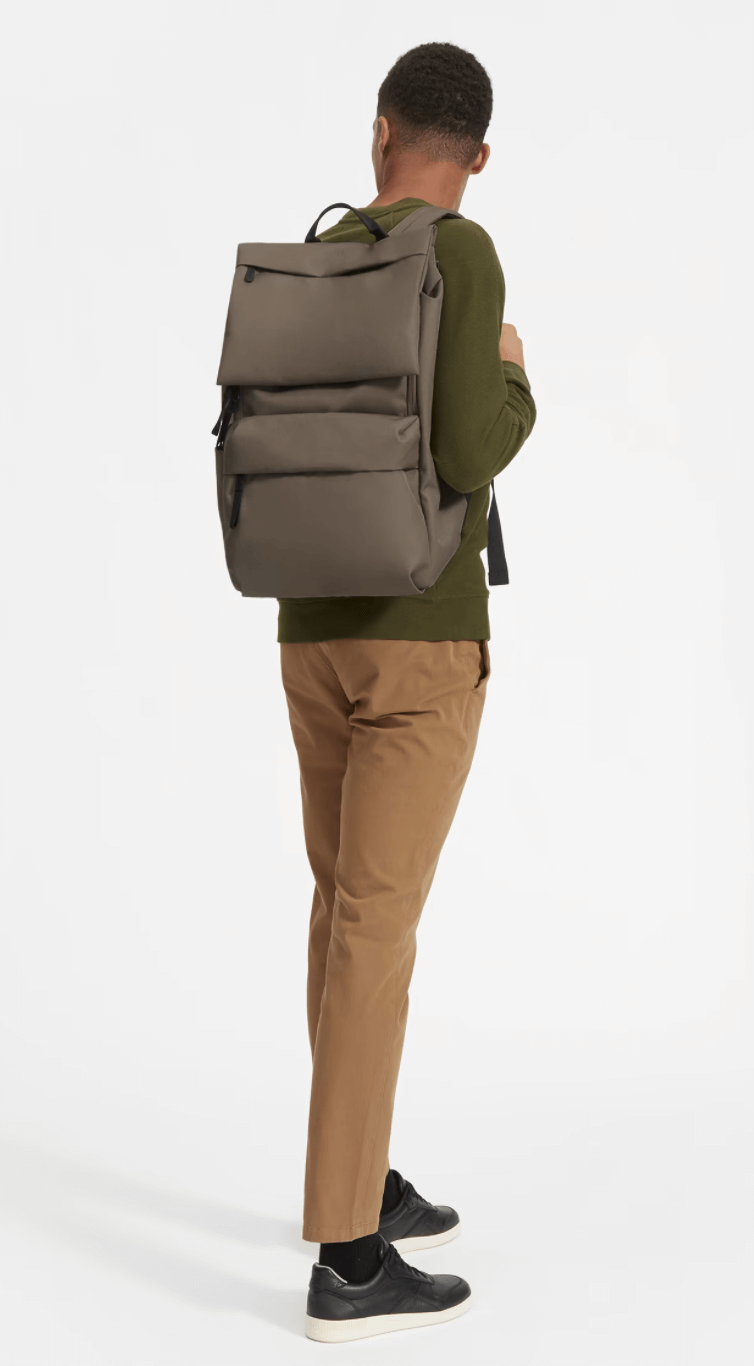 Backpacks are a necessity, whether you are going to work, or just a hiking trip. An Everlane backpack will not only add some spice to your style but will also be convenient and keen on endurance. Getting one of the high quality essentials such as a good backpack is crucial.
Say bye to the backpacks that rip right off after a month of use. These backpacks are going to be around for a while. 
The ReNew Transit Weekender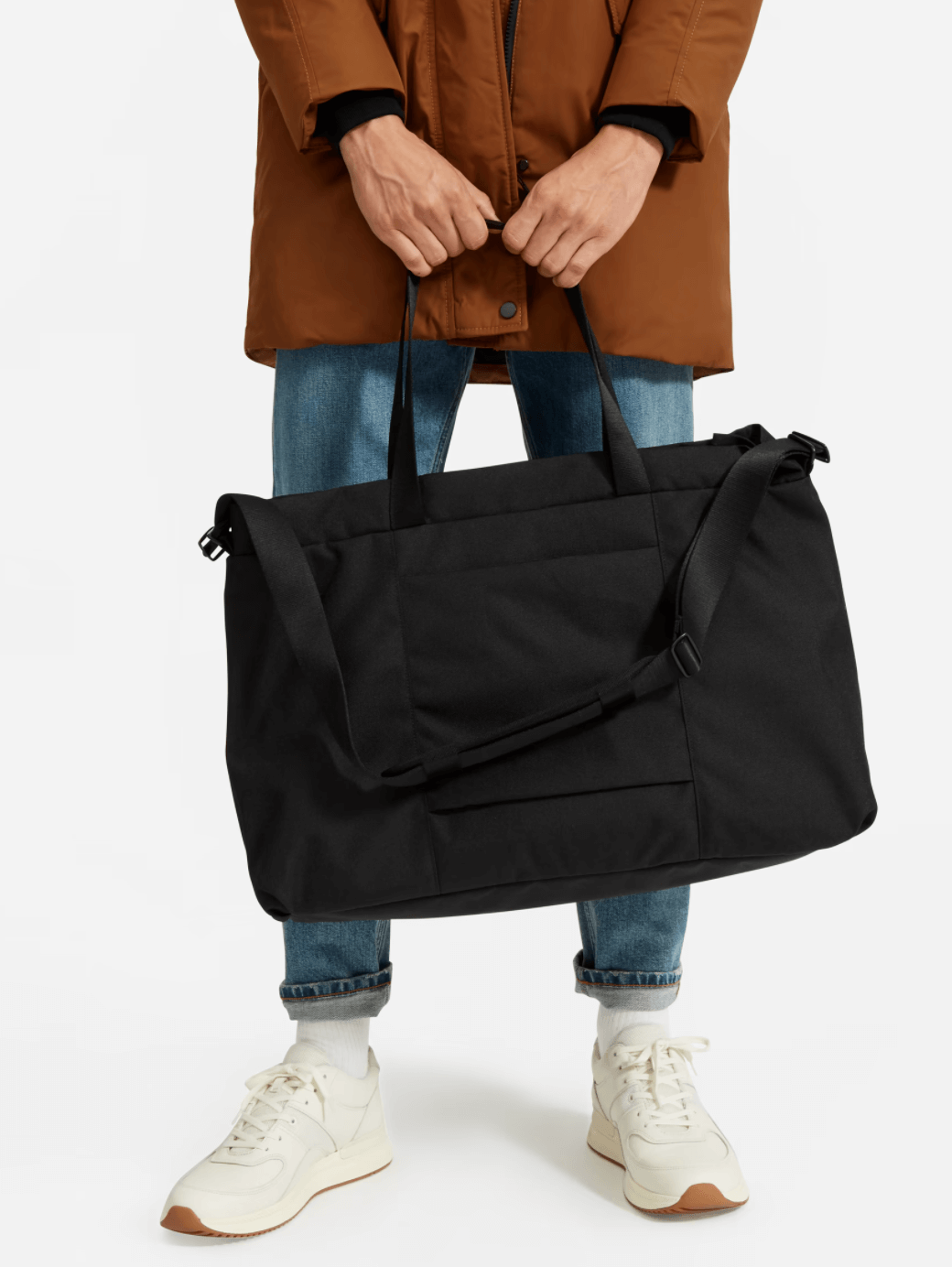 A travel-friendly bag that can also be used on a daily basis. The ReNew Transit Weekender comes with a padded laptop sleeve, two water bottle holders, an outside zip pocket, a luggage handle pass-through (that also serves as a pocket), and numerous carrying options, including crossbody, shoulder, and in-hand.
Oh, and it's made entirely of recycled polyester, so it is perfect for you and the environment. Name a better trio?
Paola said, "It is very comfortable to carry. I was concerned about the weight when I overfilled it but it's really sturdy and well built. At times I wished the opening of the bag had the ability to open even more but I understand it's to keep the shape of it. Overall I love it!"
Everlane Reviews from Customers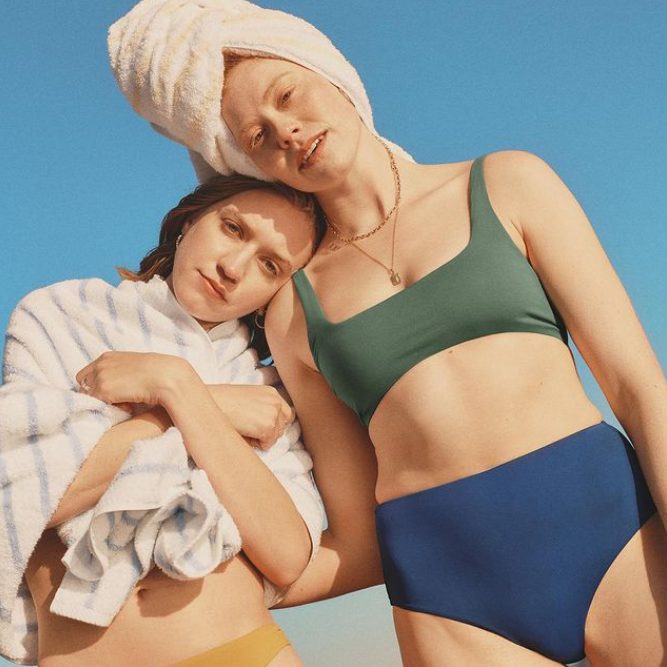 If there's any way to guarantee the integrity of a product, it's through what its existing customers have to say. Reviews are a big help, and Everlane customer reviews are no different. 
ProfB found The Utility Barrel Pan super comfortable and cool saying, "Even my husband, who does not notice my clothes, called them "hip". I have smaller waists compared to my butt and these fit my curves well.
My body is changing shape and I haven't been able to find pants that flatter and can flex with my active lifestyle (I have toddler twins) but I can also wear them to work. Voila! Here they are! I really don't want to wear anything else." 
YTATL tried The ReNew Transit Weekender and found it to be absolutely wonderful and that they will probably get it in another color. They said, "It is now my go-to travel bag.
Love the sleeve for my carry-on luggage handle. Sits perfectly without moving around and falling off like so many others before I came upon this one. Fits my laptop (yay!) and all of my laptop accessories as well as my toiletry bags.
Great pockets inside for just about anything I need on the plane or in the car. Perfection!"
When it comes to independent review websites such as Sitejabber, TrustPilot, and Influenster, reviews very from complete satisfaction to complete dissatisfaction.
Sign Up for Everlane
Signing up for Everlane is pretty easy. All you have to do is to go to www.everlane.com and click the signup option on the top right corner. Sign up to save 10% on your first order.
Where to Buy Everlane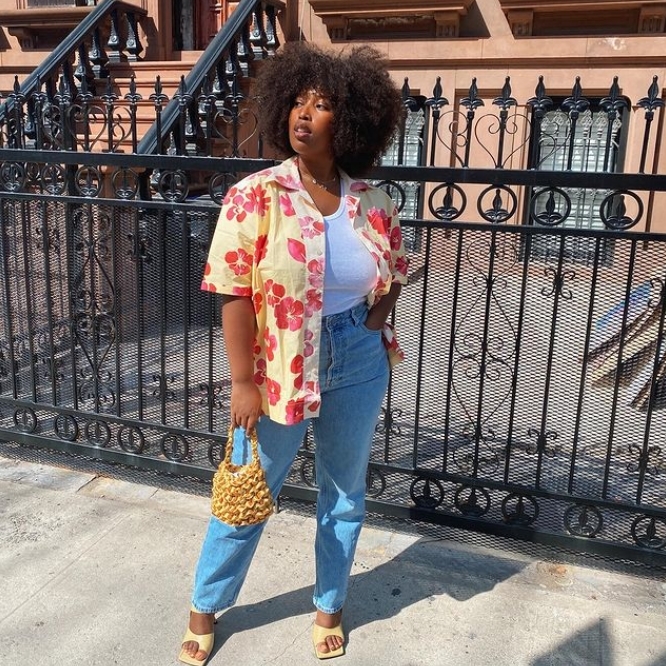 They have stores in various locations including in Boston, Seattle, and Williamsburg. You can check out the exact location on their website. 
Everlane Shipping and Return Policy
Everlane's shipping policy is pretty fair. All US orders above $75 have free No Rush shipping. If you wish to pay for standard or express shipping then you do need to pay a fee. These are the three different ways to get your Everlane package.
No Rush (5–8 business days + processing time): $4.95
Standard (3–5 business days + processing time): $6.95
Express (2–3 business days + processing time): $19.95
If you're wondering how much is the processing time, it is anywhere between 1 to three days.
They have a 30-day Everlane return policy. So if you don't like the product, you can avail the Everlane returns option. To initiate your return through any of these methods, log in to your Everlane account and head to the Orders & Returns page. 
Everlane Promotions & Discounts
Everlane is committed to providing honest pricing on all of its products. On signing up you get a 10% discount on your first order. They also offer Everlane promo code every now and then so keep an eye out on their page. 
Everlane Customer Service
To reach Everlane customer service, all you have to do is fill out an online form and they will get back to you via email. It's that simple.
Everlane Review: Editors' Verdict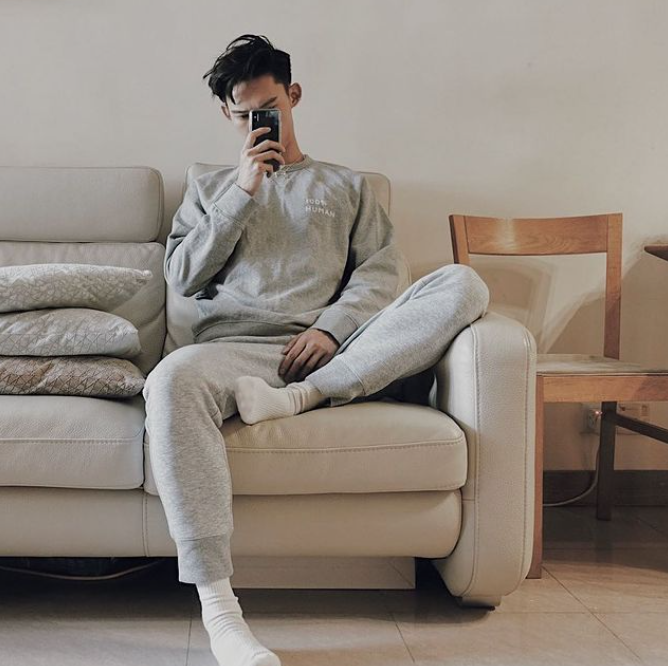 One thing that we absolutely love about their brand is that they are environment-friendly and committed to providing the best customer service. Their products last for a long time. These timeless pieces were made to stay in your wardrobe and re-use them. After all, that's why you are paying a higher price for these items.
Everlane fashion is an investment for sure. Some pieces are over $100, however, customers truly enjoy them and there are not many complaints. In the end, we leave the decision in your hands after reading our Everlane review!
Still looking for other fashion clothing brands to upgrade your wardrobe? Check out our popular reviews of Shopbop, RealReal and Moda Operandi.
Everlane FAQ
Is Everlane a legitimate company?
Yes, it is! And you can find the outlets in various locations including Boston, Seattle, Williamsburg, and more!
What is the Uniform 365-Day guarantee?
All of the pieces in our Uniform line have been thoroughly tested to last a full year of hard wear and cleaning and come with a 365-day guarantee. If a tee gets a hole, sweatshirt collar shrinks, or an oxford loses its color, don't be concerned, they'll gladly swap it out for a new one.
How do I recycle my Forever Sneakers?
Everlane designed these sneakers to be recycled fully. So whenever you decide to stop wearing them, you can just drop them off in-store or request a prepaid shipping label and send it back to them.
Can I mix and match underwear styles in a single bundle?
Yes! All colors and styles can be mixed and matched in a bundle. You just have to select the color and style you want and you'll receive a bundle pricing discount.
What size should I get in your denim?
In case you are unsure of the sizing, check out their size guide to find the right pair of jeans for you. Once you have selected your size and you received the jeans, try to wear them a few times as the cotton will loosen up a bit to fit you perfectly!