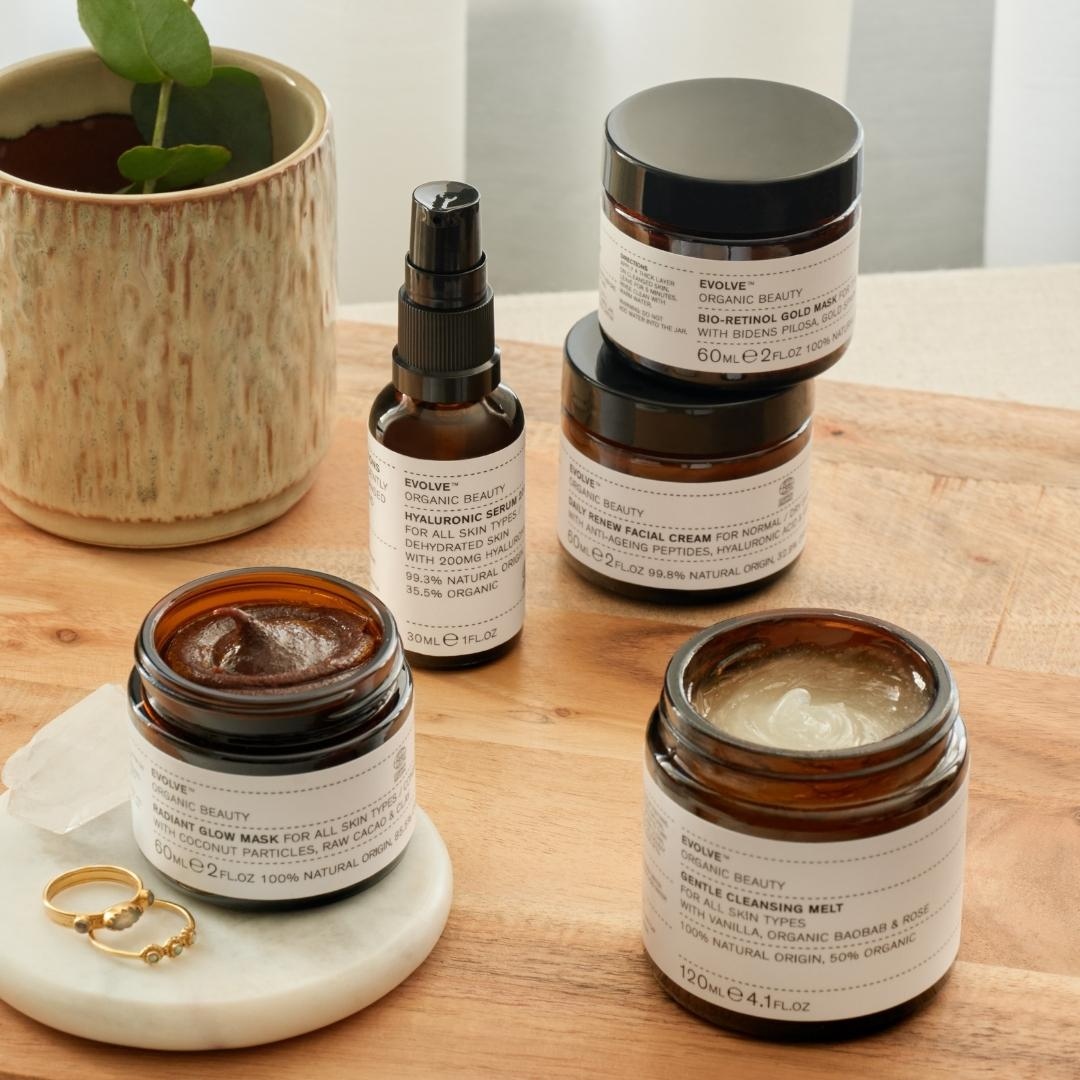 The clean skincare revolution is here to stay if our Evolve Skincare review is anything to go by. With a growing Instagram following and coverage in the likes of Vogue magazine, this award-winning UK brand makes using vegan, organic, and natural products an absolute joy.
Simple, well-made, and targeted, Evolve Beauty's products place their natural focus on the main skincare concerns such as acne, pigmentation, and aging. They also offer products that beautifully cater to your body and hair. In short, Evolve Beauty is a brand to watch when it comes to feel-good/do good skin and body care.
But can this organic brand stand up to the test when it comes to results, price, and honest customer reviews? We lift the lid on Evolve Beauty so you can decide whether their take on natural skincare has a place in your bathroom cabinet.
About Evolve Beauty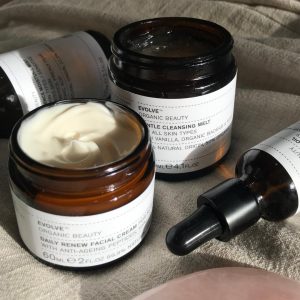 Evolve Beauty is a UK-based skincare brand committed to offering natural beauty products that boost your skin and are kind to our environment. Vegan, cruelty-free and eco-friendly, the brand is the brainchild of Laura Rudoe who set up the company back in 2009.
The company's name comes from Laura's belief that beauty must evolve so that it is 'better for us and our world'.  Working from an artisan studio in Hertfordshire, England, Evolve Beauty makes its products in small batches to maximize the freshness of the natural and organic ingredients.
From initially making their range via a manufacturing plant, Evolve Beauty moved to their new studios in 2014 where they now hand make all their products to ensure freshness and potency. And this quality is evident in our Evolve skincare review. But the beauty of the Evolve approach is that they aim to make green skincare as easy as possible to obtain and use.
More about Evolve Beauty
Evolve Beauty offers a free skincare consultation service. An advisor will help you select the right products for your skin type or concern. They also have an easy-to-use online questionnaire to help match you to your ideal skincare routine. And their online guides and lifestyle blog are sources of excellent clean beauty information.
Evolve Beauty wears its green credentials on its sleeve and is very transparent about the business. All the reassuring information you need is readily available on the Evolve Beauty website, from their packaging to how and where they source their ingredients.
As an introduction to green beauty or as a clean solution to your skincare needs, Evolve Beauty also covers most bases, from simple skin and body care to eco-friendly products for acne, dry, or aging skin. In short, Evolve Organic Beauty has uplifting, affordable, and effective natural skin care products in the bag.
Before we explore the product range further, our Evolve skincare review examines the top-line information you need to know about this fresh and green skincare company.
Evolve Beauty Products Reviews
There's no doubting the clean ethos of Evolve Organic Beauty but are their products effective when it comes to an everyday skincare routine?
We consider the brand's take on green beauty and whether it really works with our Evolve skincare reviews of some of their current product bestsellers.
Evolve Beauty Skincare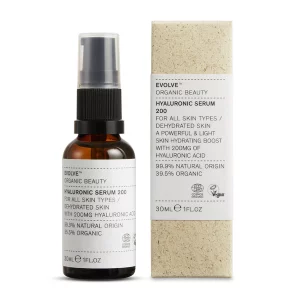 Driving forward the company's green and organic principles, all their skincare only uses plants and never synthetic alternatives. So, before you start, you can be sure you are putting wholesome, naturally healing, soothing, and rejuvenating ingredients on your skin. We also like that Evolve skincare 'upcycles' natural ingredients to create something new, such as coconut shell particles in their exfoliating scrubs.
Their skincare range is extensive, and you can easily filter the website to find products for your skin type. To target a particular concern, you can also shop by range – anti-aging, dry, sensitive, or blemish-prone. Evolve Beauty also uses the latest skincare principles to provide alternatives to more synthetic treatments.
They only use natural hyaluronic acid, for example, in its popular serum. Their cleansers are also a winning range with customers, with the delicious Evolve Organic Beauty Gentle Cleansing Melt consistently being shortlisted in beauty awards.
And, if you are ever unsure which Evolve products to choose from, their free skin consultation service is a nice touch.
Evolve Beauty Haircare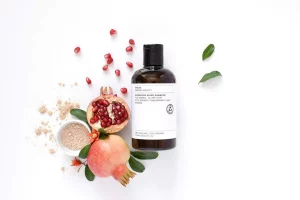 Now on to Evolve hair products, which, while limited compared to their other ranges, is still on par with their commitment to high-quality, organic ingredients. There's a shampoo, conditioner, and serum to create a simple but effective hair care routine. However, while their hair products cater to dry to normal hair, there isn't a specific product for oily. And they don't diversify into hair types, such as curly or fine, which is a shame.
But that said, the ingredient list indicates a super-nourishing, cleansing, and caring formula without leaving your hair feeling weighed down. And the serum is super light so ideal for dry or frizz-prone hair.  Price-wise, Evolve hair products are more at the mid to premium end of the scale but used sparingly, the 250ml bottle (100ml for the serum) should last a while.
Evolve Beauty Bodycare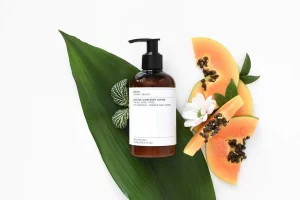 There's a lovely lux feel to the body care range from Evolve Organic Beauty, so whether it's for yourself or a gift, you'll be getting a natural, feelgood treat. The organic ingredients lend themselves beautifully to this range, as they treat your skin, your mind, and your senses.  Think 'cotton fresh', 'tropical blossom', and 'super berry' and you'll get the gist.
From natural deodorants and delightfully decadent body butters to shower oils, body washes, and even a gorgeous shimmer oil to get your glow on, these are products you will be more than happy to have in your bathroom. And the option to filter your search based on your body skin type is a welcome addition, especially if you have extra dry or sensitive skin.
The only downside is that the bottles typically only come in one size, and it would be good to see some larger sizes for more value.
Evolve Beauty Bundles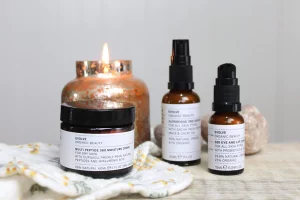 Bundles are always a best-seller, and the well-curated Evolve Beauty Supply bundle range doesn't disappoint. And they mean you can get all the essential products for your skin or skin care concern with filter options too for the very best results.
Current bundles include Smart Aging, Hydration Heroes, Glow Getter, and Sensitive Skin Essentials.  In fact, there are over 20 bundles to choose from, and you could bag a bargain too, as the bundles are often offered at a special discount. This means you could save even more, compared to buying individual products.
Unsure where to start with Evolve? Then check out their mini best-seller bundle and find out what other Evolve customers are raving about!
Evolve Skincare Review from Customers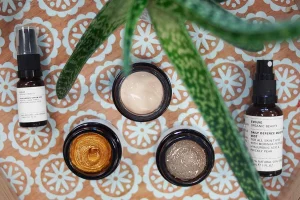 Now over to the voices that matter – Evolve Organic Beauty's customers. And it should come as no surprise that the majority of Evolve reviews gathered from across the web are positive.
Starting with Evolve Beauty's own website, the love-in for their brand of clean, green skincare products is evident. Focusing on one of its consistent bestsellers – the Daily Renewal Facial Cream – and you see an average of 4.8/5. Comments from happy customers include 'this cream is divine; it leaves my skin feeling so supple and smooth' and 'I feel like this moisturizer was made just for my skin!' This positivity is largely reflected across the Evolve Beauty skin, body, and haircare range.
Popular Alternatives to Evolve Beauty
If you want to be picky and drill down the reviews, then the main mini gripes seem to focus on fragrance (the scents are not for everyone, but that's a personal choice) and there were a few issues with consistency with some of the formulas.
Looking at Trustpilot, while the number of reviews is not massive, they are impressive, with all scoring the brand either 'excellent' or 'great'. And over at an online beauty boutique, Feel Unique, the average review score for Evolve Beauty is 4.5 out of 5, which is also reflected on amazon.co.uk.
The bottom line is that our Evolve skincare review could find very little criticism for this eco range. And the few more negative reviews seem to be based on personal experience concerning effectiveness or preference. And where there could be a few concerns – not all their products are appropriate during pregnancy, or the issue of animal testing, for example – Evolve's own website already has the answer.
Sign Up for Evolve Beauty
If you want to keep in touch with all the latest Evolve Beauty news and get 15% off your first order, you should sign up to the brand's mailing list. You can do this easily online and will be sent your 15% discount code to use.
If you are a regular Evolve Beauty shopper, you can also create an account on the website for quick, slick, and easy shopping.
Where to Buy
Evolve skincare can be bought online or in a physical store.  For convenient online shopping, you can shop the full range directly at www.evolvebeauty.co.uk. Evolve Beauty's skincare range can also be bought at other e-boutiques such as Feel Unique as well as John Lewis.
The products are stocked in shops and beauty boutiques worldwide. To find your nearest Evolve Beauty retailer, check out the store locator feature on their website.
Evolve Beauty Shipping and Return Policy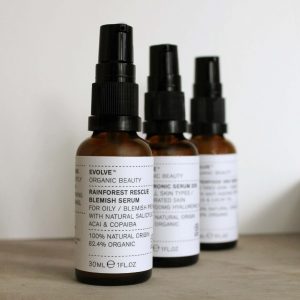 Evolve has a good international shipping list, including the US and Canada, although it doesn't ship to every country. So, you need to check their website to ensure it ships to your address.
All orders are dispatched from the company's base in Hertfordshire, the UK within one working day of receiving your order. They also offer a same-day dispatch on orders placed before 12noon (UK time).
Orders placed in the US and Canada can qualify for free shipping if they spend $80 or more. Otherwise, their Express Trackable delivery will cost $25 (custom charges may also apply). You should expect your order to be delivered in 3-4 days, although times can vary and so could take a little longer.
Evolve Organic Beauty has a generous 'no quibble' 90-day return policy, so should you be unhappy with your purchase or change your mind, you have plenty of time to send it back for a full refund. However, this refund policy doesn't extend to products bought via the Evolve outlet store.
To instigate a return, simply email the customer service team your details and you will be sent a return form and instructions on what you need to do.
Promotions & Discounts
As well as the 15% discount if you sign up for Evolve Beauty e-newsletters, there are several other ways to save with this natural skincare brand. Top of the list is their reward points scheme, which offers five points for every £1 (or equivalent) you spend. You can also rack up your points in other ways, such as referring a friend (1,000 points), creating an account (200 points), liking their Facebook page (20 points), and your birthday (500 points).
Your points can then be transferred to vouchers to spend online – for example, 500 points will give you a £5 voucher (or equivalent).
Other current Evolve Beauty promotions and discounts include their beauty bundle deals, which can save you up to 20% and 10% off when you use their online consultation service.
Contact Evolve Beauty
There are several ways you can contact Evolve Beauty, depending on your preference. For quick and easy queries, they have a concise FAQ section that should answer any general questions. Alternatively, you can use the contact form on the Evolve Beauty website.
To speak to the Evolve Beauty customer service team, you can reach them at:
+44 333 987 5153, Monday to Friday, 07:00-16:00 (UK time)
Email them at [email protected].
Evolve Beauty Reviews: Editors' Verdict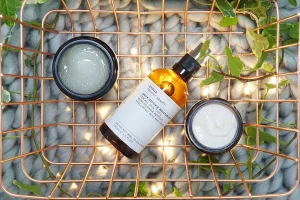 Fresh, clean, and with a big 'green' heart, our Evolve skincare review has been impressed with this UK organic brand. It may not have the biggest product range out there, but it does have all the essentials and more. And there is no denying the quality of the hand-made formulations or the organic ingredients.
Evolve takes skincare concerns seriously and works to offer effective products to keep your skin, hair, and body feeling and looking their best. All without costing the environment. Some users find the fragrance of certain products not to their taste.
However, it is all subjective and there is nothing artificial or synthetic in any of the Evolve range. And as Evolve is consistently shortlisted for some of the big beauty awards, including Beauty Bible and Pure Beauty, you don't have to take our word for it. This is an award-winning organic skincare range that is growing in popularity, knows its audience, and delivers.
If you're looking for other skincare products, check out our reviews of Be Natural Organics, Chagrin Valley, Proven Skincare, and COSRX Skincare.
Evolve Beauty FAQ
I can see fragrance on some of the ingredients lists. Is that natural?
Evolve Beauty only use 100% natural fragrance or essential oil blends in their products. Their essential oils are also extracted by using steam or cold pressing, and so are not chemically altered from their natural state.
Are Evolve Beauty products vegan?
Evolve Organic Beauty are proud that all their product range is vegan friendly and contains no animal derived ingredients, beeswax, or honey.
Does Evolve Beauty test on animals?
No, Evolve beauty does not test on animals. Animal testing has been illegal in the UK since 1998. However, there is a caveat as the company does use some ingredients that have been historically tested on animals.
Their website states: Although we aren't currently certified with Cruelty Free International (previously BUAV) we do follow the practice of setting a cut off period beyond which we won't use any animal tested ingredients. Our cut-off date is 2005.
Are Evolve Beauty products pregnancy safe?
Although all their products are formulated to be as pregnancy-safe as possible, Evolve Beauty do use essential oils in some of their range, which experts advise against using topically if you are pregnant. Some of their products also contain fragrance allergens resulting from their 100% natural fragrance blends, although Evolve highlight that these are in very small quantities.
Evolve's website also references their Liquid Radiance Glycolic Toner and Rainforest Rescue Blemish Serum. Both products contain a small percentage of willow bark, which is not recommended in pregnancy. If you are unsure whether a product is safe to use during your pregnancy, check out their Pregnancy Friendly section in their online shop or contact the Evolve Beauty customer service team.
Do Evolve Beauty products contain allergens?
Yes, some of the Evolve Beauty range do contain known allergens, and each product page contains a full ingredient list so you can check before buying. The main known allergens used by Evolve are:
Gluten – which is only found in their Skin Savior Body Oil
Tocopherol – some products also contain this soy derivative, so they are not suitable for people with a soy allergy
Nuts – Evolve Beauty uses macadamia oil and almond oil in selected products
If you have an allergy not listed above or are unsure of any ingredients, contact the Evolve Beauty customer team for guidance.