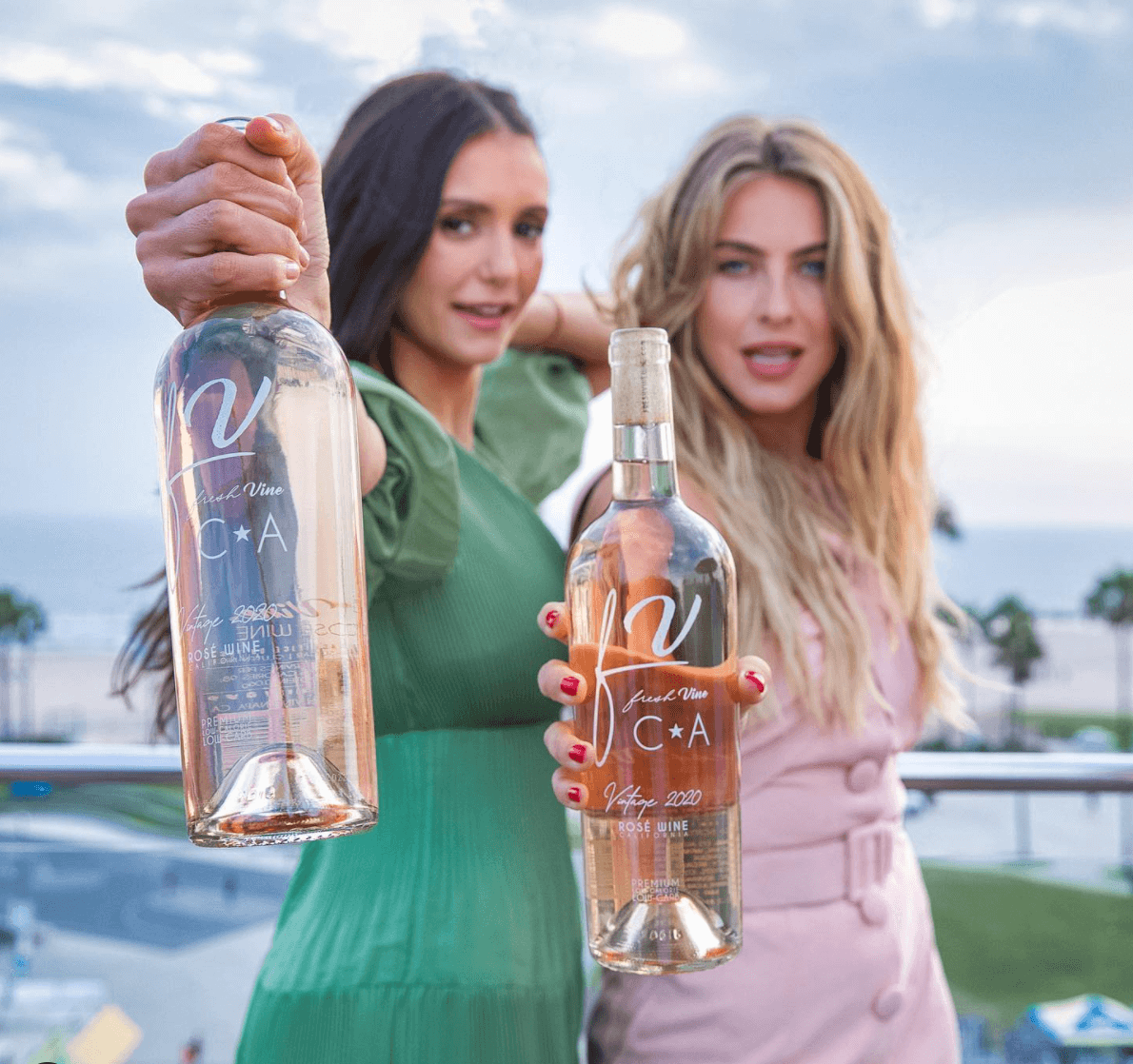 In this review, we will examine a popular wine brand called Fresh Vine Wine. Fresh Vine is a partnership with Nina Dobrev and Julianne Hough as co-owners. They offer a variety and selection of wine to suit individual tastes and lifestyles. Recently, Fresh Vine Wine made its public debut, and it has gained a lot of popularity since then. In our Fresh Vine Wine review, you'll learn about Fresh Vine Wines and their bestseller collections. We will also share insights on its services and what actual customers say about their wines. Continue reading to find out more!
About Fresh Vine Wine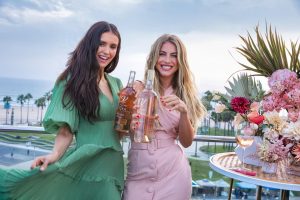 Fresh Vine Wine was launched by best friends Nina Dobrev and Julianne Hough. It is based in Napa, California, and the brand has successfully competed with other brands in the wine industry. On the website, the co-owners each explain more details about the brand.
Nina Dobrev
According to Nina, the core value of Fresh Vine wine is to celebrate bonding and love in friendships like the one she shares with Jullien. Nina built the brand out of her will to live life to the fullest and enjoy all the moments.
Fresh Vine Wine is made with high-quality ingredients that offer great taste. It is also clean and offers a guilt-free enjoyment.
Julianne Hough
For Julienne, the concept of Fresh Vine Wine is built upon the foundation of friendship and togetherness. The company offers products that complement different lifestyles with a holistic approach.
It provides a selection of high premium wine varietals that accommodate different tastes and preferences.
Pros
Low Sugar, Low carb, gluten-free, vegan premium wines
Offer multiple wine varietals
Contain low amounts of sulfates
Pairs well with meals and an active lifestyle
Free shipping & 10% discount for orders above 3 bottles
Comes at low affordable prices
Cons
No website reviews
No returns
Has sulfates allergens
Fresh Vine Wine Reviews
Fresh Vine wine offers varied blends of gluten-free, vegan, and low sulfites wine without compromising quality taste for holistic people. The wine is produced and bottled in Napa, California, and they supply wines to customers all over the United States.
Fresh Vine wine features a selection of bold, crisp, and creamy varieties of wine.
The company also caters to people with active lifestyles and offers a quick, guilt-free break between work. Fresh vine products are a healthier option than most wine brands. Also, you can pair different wine pairings with your diet preferences.
Keep reading as we examine a few Fresh Vine Wine Bestsellers below.
2020 Cabernet Sauvignon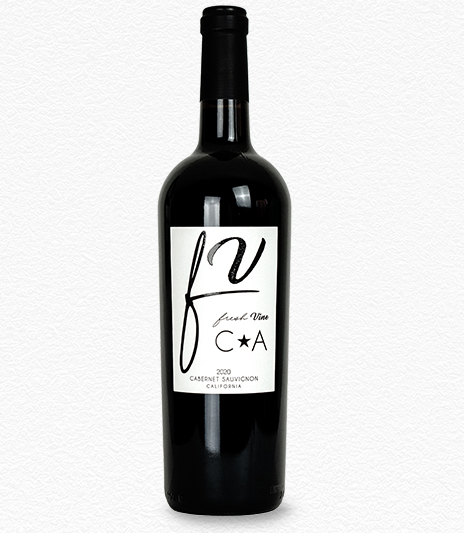 The fresh vine wine Cabernet Sauvignon from California is a fancy, sleek black bottle. It has a deep ruby shade with a simple white and black label.
The wine features an expressive nose filled with blackberry pie with a dark cherry spice box and a hint of mint. It also contains traces of ripe plum and vanilla. 
The flavors comprise a blend of boysenberry, blackberry, and baker's chocolate and a long finish with supple tannins and plum flavor. The Fresh Vine 2020 Cabernet contains one of the highest alcohol volumes at 13.5%.
It offers low amounts of carbs at 3.9 levels, and it also contains 0.4g of sugar with a total of 103 calories.
The Cabernet is one of the darkest wine varieties. It has really thick and heavy legs, which means low sugar and more alcohol content. It contains a decent amount of wine and conveniently fills about five glasses.
People usually pair the Cabernet with steak, dark chocolate, and other rich, heavy meals because it is a heavy wine.
It is very flavorful, with a sharp, smoky, spicy taste, but not everyone will appreciate it. If you have this wine with a meal, it'll be perfect. However, it is not as great by itself, and you can also cook pasta and other food with the wine.
Overall, it has excellent taste, and this is an excellent option if you love red wine. It also comes at a fair price of $21.89.
2019 Pinot Noir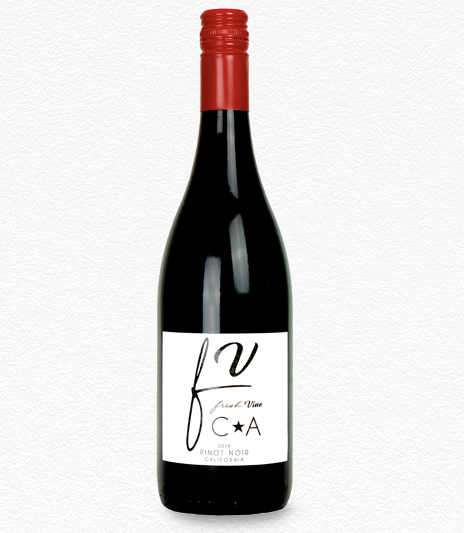 Another wine variety that Fresh Vine offers is the classic pinot noir. The Fresh vine 2019 pinot noir is branded as a perfect pairing to fit your active lifestyle. It has a lovely ruby color which gives it a really smooth appearance.
The pinot noir contains 0.3 grams of sugar; it has 3.7 carbs and 101 calories.  
It has a higher alcohol volume than many wines at 13.5 percent. If you take a sniff, you'll get a massive whiff of rose petals with some traces of dark cherry and baking spices.
You'll also detect a hint of raspberry, tea, and mint, which gives a stimulating aroma if you pay attention. If you love pinot noir, then you'll appreciate the fresh vine taste.
It has a spicy, sharp bite; however, it is not overpowering with a pleasant, fresh berry taste. It also has a spicy aftertaste that stays on your tongue for a bit.
The perfect setting for this wine is when you're relaxing in the hot tub or by a cozy fire after a hectic workday. You can enjoy the pinot noir by itself or pair it with food if you like. This 2019 pinot noir by Fresh vine costs $18.99.
2020 Rose Wine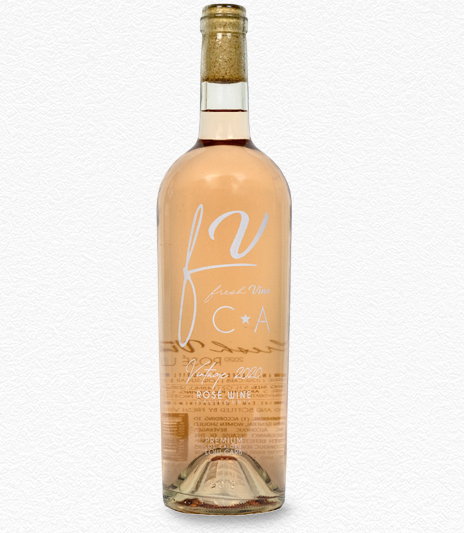 The Rose is perfect if you're an active wine drinker. It is a versatile drink, offering a perfect blend of flavors. It is not as heavy as the red wine, and it packs a heavier punch than the Chardonnay.
Fresh vine wine released a line of rose wine in 2020. It has a beautiful bright pink color and looks just like a lighter watercolor shade.
It gives off a bright, floral aroma that includes a combination of rose petals paperwhites with some hints of summer-ripe white peach and ruby red grapefruit.
The scent is very light, and it doesn't have the smoky bite that is common with Fresh Vine wines. The flavor includes a blend of nectarine, stone fruit, and melon. 
The Rose is made with a nice mix of fermented pinot grigio and pinot noir. It contains 0.1g sugar and 13.1%. It has a lower alcohol content, and it is a low-carb wine with a total of 98 calories.
You will also get an acidic aftertaste that you'll get used to the more you drink. It has an overall great taste, and you can enjoy your wine during lunch or at a work break.
2020 Chardonnay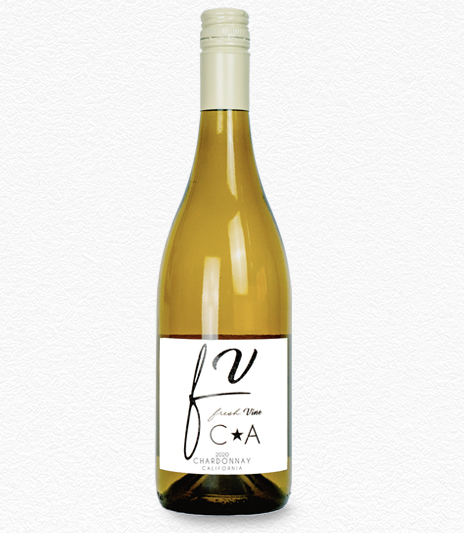 The fresh vine 20202 Chardonnay comes in an elegant bottle with a convenient screw off top. Chardonnay is a stimulating drink because it helps you have a good time on any occasion.
It has a nice golden color, and like fresh vine wines, it is made with a holistic approach that allows you to stay true to your personal diets.
Out of all the various types of wine in the fresh vine collection, the Chardonnay offers 98 calories per glass, a meager amount. It also includes 0.1g of sugar, 2.8 carbs, and an alcohol volume of 13.5%.
The aroma of the wine consists of a powerful scent of ripe pear, lychee, hazelnut, green apple, and dry oak.
It has a charming fruity flavor, and the taste improves with every sip. But it leaves a strange aftertaste on your tongue that is slightly bitter and unpleasant. It offers a full fruity blast of green apple, tropical fruits, and citrus.
Then, the taste signs off with burning acidity that isn't common with white wine. But it gives unique flavors even for a low carb, low-calorie wine and costs $17.99.
Fresh Vine Wine Accessories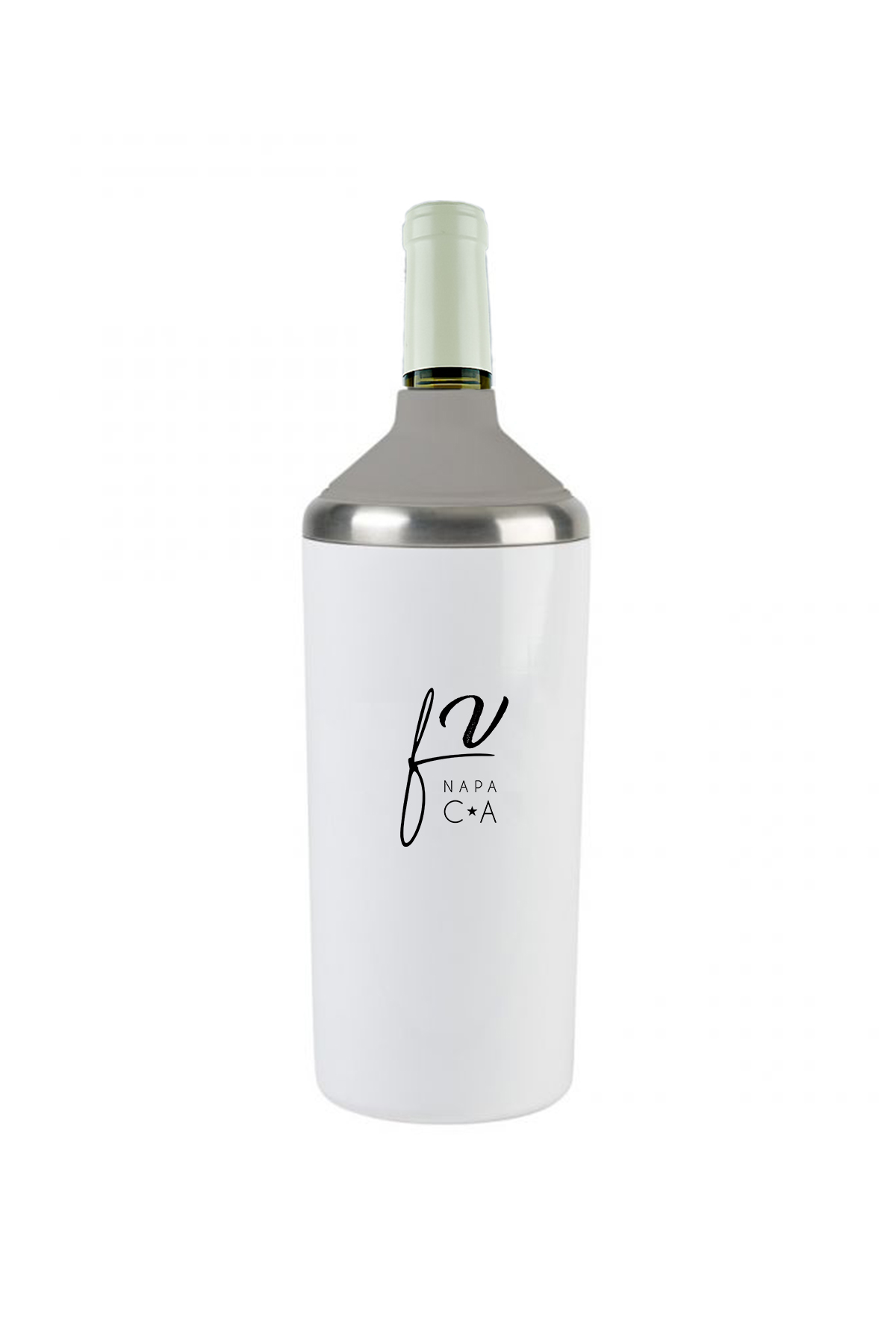 If you're looking through Fresh Vine's product catalog, wine is not the only item you will find. Fresh vine offers a selection of women's and men's clothing apparel alongside a line of accessories.
They provide men's polo shirts, women's jackets, hats, and extraordinary clothing items at various affordable prices. They also offer random items like a yoga mat and cutting board. 
Fresh vine also provides wine accessories such as a corkscrew and a wine bottle cooler. The double-hinged corkscrew costs $10, and it comes in multiple color options such as green, blue, pink, and orange.
It also features a soft-touch hinge and a non-stick worm which helps to make uncorking effortless.
The Aviana Magnolia Double Wall Stainless wine bottle cooler features a double-wall vacuum with a silicone lid that helps to keep the wine at the perfect temperature. It can carry at most 750ml wine bottles, and it does not retain any odors or flavors.
It is excellent for outdoor activities, small gatherings, and the coolness lasts for about 12 hours.
The wine bottle cooler is also BPA-free, and it comes at a purchase price of $49.00. The corkscrews and wine coolers are great options if you're looking for a gift item.
You can also gift your loved ones their favorite type of wine with some fresh vine accessories. The products are made by trusted, independent materials with high-quality ingredients.
Fresh Vine Wine Reviews From Customers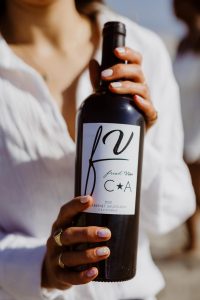 In addition to our personal fresh vine reviews, we have also looked at customers' experiences with the brand. Fresh vine was started by best friends Nina Dobrev and Julianne Hough.
The brand offers healthy, gluten-free, low carb, low sugar, low calorie, and vegan wine with premium lines. The concept of the brand is to provide guilt-free options for people with holistic viewpoints.
You will not find any ratings or reviews on the brand's website since the brand doesn't leave any opportunity to leave feedback. The brand exclusively sells its products directly to customers.
It is disappointing that they don't want to show what customers say about the wine. So if you're buying Fresh Vine Wine, you have no idea what to expect.
Similarly, most independent review sites don't have any content on Fresh Vine wine. This may be because it's still a relatively new company, and the wine is not yet widespread in the market. For instance, major retail outlets like Amazon do not currently sell Fresh Vine, with no public rating.
On Vivino, Fresh Vine 2020 Cabernet Sauvignon has an overall of 4.2/5 star ratings. Some customers dropped 5 stars, and one commented, "Fantastic medium-bodied California Cabernet Sauvignon at a great price.
Further customer reviews
Love the nose and the palate on this one!" However, some customers did not agree with the high rating. 
A customer stated, "Not bad, but not 4.3 as shown. More of a 3.75. Drier cab with no significant tastes that jump out. Would drink again under $12 bottle, not $20."
Another customer gave this comment, "Not as intense as I like my CS. However, not bad for a low carb, low sugar wine. Drank a little more like a PN… Totally drinkable, yet nothing special."
However, from the overall customer ratings, you'll see that Fresh Vine has primarily positive reviews. Customers generally agree that it has an excellent taste for a low-carb, low-calorie wine.
It allows you to have a good time without compromising your diet preferences. The negative comments or low ratings are also based on personal tastes is a little subjective.
Sign Up For Fresh Vine Wine
You can sign up to become a full member of the new vine wine club and get 4 shipments per year. It offers three different categories, and you can join where you feel like you belong.
The Seasonal Enthusiast is the lowest package, and it offers 4 bottles per shipment. It comes with Chardonnay and Rose for spring and summer, and Pinot Noir, Cabernet for Fall & Winter seasons at $19/month.
Subscription for Yearly Aficionado costs $29/month, and it comes with 6 bottles per shipment. For Spring & Summer, they give 2 bottles of Chardonnay and Rose wine. And one bottle of pinot noir and Cabernet each.
Fall & Winter seasons come with one bottle of Chardonnay and Rose and two bottles of Pinot Noir and Cabernet. 
The highest subscription package is the Elite Connoisseur, which comes for $59 per month. It offers 12 bottles for every shipment with exclusive access to virtual wine tastings and events.
The spring and summer shipments come with 4 bottles of Chardonnay and Rose, with two bottles of Pinot Noir and Cabernet. 
Meanwhile, for fall and winter, you'll get four bottles of Pinot Noir and Cabernet with two bottles of Chardonnay and Rose. When you subscribe to the wine club, you also get free shipping and 10% off other purchases.
You will also get access to rewards and get notifications when you sign up for Fresh Vine Wine.
Where to Buy Fresh Vine Wine
Fresh Vine Wine Products are exclusively available on the brand's website. You can shop and make payments directly on the website. Furthermore, you may also find their wine varietals in local wine retail shops around you.
You can also use the store locator on the website to find a vendor near  your location
Fresh Vine Wine Shipping and Return Policy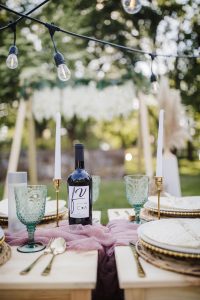 The brand ships to all 50 states in America except Alabama, Alaska, Arkansas, Delaware, Kentucky, Mississippi, Rhode Island, and Utah.
Fresh Vine ships 4 times a year, and their shipping schedule is the first week of February, the last week of May, the first week in September, and the second week of December.
You will also get a notification a week before the shipment is sent out. 
Fresh Vine does not offer any information about its return policy on the website. It only mentions that they cannot return the billings from previous months. Also, you cannot substitute wine varietals.
Fresh Vine Wine Promotions and Discounts
When you sign up for a Fresh Vine Wine membership, you get free shipping for orders above 3 bottles. You'll also get a 10% discount on other products you buy.
Contact Fresh Vine Wine
Fresh Vine Wine Review: Editor's Verdict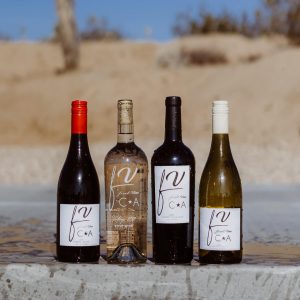 Based on the overall Fresh vine wine reviews, we can confirm that Fresh Vine is legit. Unlike other brands, they offer low carb, low calorie, gluten-free, vegan premium wines.
It recently became public, and many people wonder if Fresh Vine wines actually taste good. They have a lovely aroma and a flavorful taste.
However, the wine varietals don't blend as smoothly as the regular wine, so you shouldn't expect the same taste. Fresh vine wines also have a signature smoky flavor that leaves an acidic taste in your mouth.
Our editor's verdict is that you'll appreciate fresh vine wine if you want to have a wine that compliments your diet preferences and active lifestyle. 
Are you still looking for the perfect wine? Check out our reviews of Winc Wine Club and FirstLeaf Wine Club.
Fresh Vine Wine FAQ
Does Fresh Vine Wines have sulfates or sulfides as a preservative?
The brand makes its wine through a fermentation process that does not require gluten. It is a healthy option for people with holistic mindsets. The wines also have low sulfates, with less than 35 parts per million.
Is Fresh Vine Wine vegan-friendly?
Yes! Fresh vine wine does not have animal byproducts such as dairy, eggs, fish, or other products.
When will my first wine club shipment arrive?
Fresh Vine Wineships 4 times a year and this is their schedule:
The first week of February - perfect for Valentines day

Last week of May - All of their new vintages are available

The first week in September - ships for Labor Day

The second week of December - perfect for the Holiday season
Does Fresh Vine Wine anticipate adding more varieties of wines?
Yes, Fresh Vine Wine is currently planning on launching a Pinot Grigio this year.