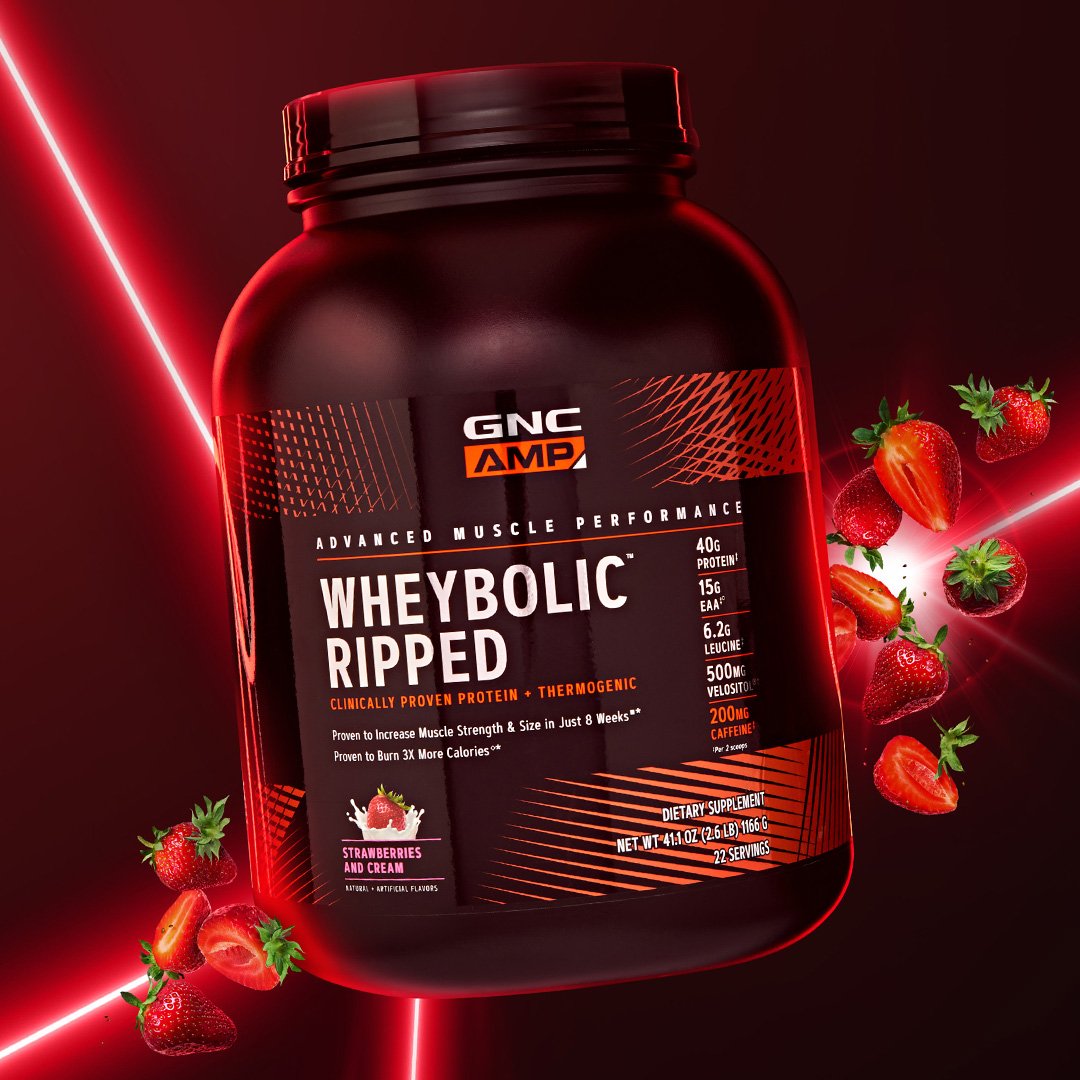 When it comes to getting in shape, GNC is the one-stop shop for many people. The company is committed to helping individuals reach their fitness and health goals. They sell health and nutrition-related products, including supplements, vitamins, sports nutrition, herbs, minerals, and energy products. This GNC review will give you a low-down on this nutrition supplement retailer, including its best sellers, customer testimonials, deals, and more; this will help customers decide if its products are worth the buy.
About GNC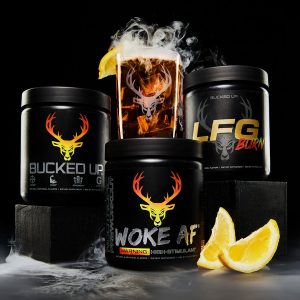 David Shakarian founded GNC in 1935 after opening a small health food store in Pittsburgh. He made $35 on his first day and did not stop striving to achieve his goal. Shakarian opened a second health food store within six months. Soon, an empire was born. In the 1960s, the brand changed its name from Lackzoom to General Nutrition Centers. 
Throughout the decades that followed, Shakarian worked hard to meet the demands of his customers and introduce breakthrough solutions. The company grew as people started embracing the concept of good nutrition, and GNC became a leader in the industry. The brand has 436K followers on Instagram and more than 1.4 million Facebook followers.
Before we delve further into our in-depth GNC review, let's look at the pros and cons of this nutrition supplement retailer. 
Pros
They offer an immense range of high-quality health and nutrition-related products, including vitamins, supplements, and minerals

Free ground shipping on orders worth over $49

They have a rewards program that allows you to earn points when you shop

The company accepts multiple payment methods, including PayPal, credit cards, and GNC Gift Cards

They offer a 30-day money-back guarantee
Cons
GNC Memberships are non-refundable

They do not ship to some countries

It's not FDA approved
GNC Products Review
GNC wants to help people find their sense of strength and inspire them to live well. Their products are designed for both athletes and those who want to start focusing on their health. With that in mind, here are their best-selling health and nutrition-related products. 
GNC Vitamins & Supplements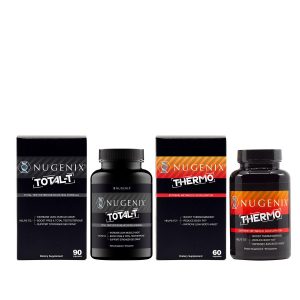 Vitamins and minerals are crucial to helping the body develop and function properly. GNC vitamins and supplements provide the support your body requires to stay healthy.
The Nugenix Total-T Supplement is formulated to help men who are 40 years or older reach their performance potential by boosting testosterone levels. Ingredients in this dietary supplement have been clinically proven to deliver powerful, comprehensive testosterone support without using stimulants or unnecessary fillers. 
This potent, testosterone-boosting formula will help men maintain their youthful edge as they age. You can get 90 capsules of this dietary supplement for only $64.99 and add spice to your love life with more libido and passion.
The Mega Men 50 Plus is a multivitamin complex designed to help men over age 50 achieve their daily nutritional goals. This supplement features a clinically studied multivitamin blend that works better than the basic multivitamin, and it helps support prostate health.
This multivitamin complex is also enriched with antioxidants to help protect you against harmful free radicals that could destroy your healthy cells and lead to cell aging. Additionally, it features saw palmetto and lycopene, which support prostate function. The L-arginine in this supplement helps maintain your blood vessel tone while playing a key role in sexual health. For only $44.99, you'll get 120 caplets that you can use for 60 days. 
The Alani Nu Balance Capsules contain ingredients designed to support women's health. This formula features DIM and Myo-inositol, which is a form of inositol that plays an essential role in cell growth and function.
It also has ALA, which helps with cell energy metabolism. Moreover, this supplement features chromium, which supports glucose utilization and sugar metabolism. Women can add this vegan and gluten-free dietary supplement to their overall wellness program for only $49.99.
GNC Protein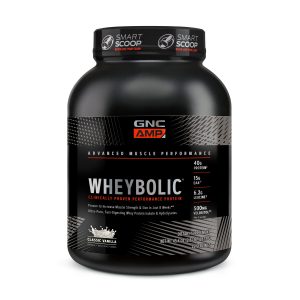 Protein is an essential macronutrient, as it helps you repair tissue, build muscle, and make enzymes and hormones. It's also crucial for a healthy immune system and needed for organs like skin, brain, and heart to function as they should. 
GNC offers an extensive selection of protein products designed to help users achieve their wellness goals. Their protein products are packed with nutrients and taste great. 
The Ghost Whey Protein Powder is available in nine flavors, including Cereal Milk, Coffee Ice Cream, and Peanut Butter Cereal Milk. It's designed to feed savagery 24/7. You can enjoy it during breakfast, before bed, throughout the day, or after your workout session. 
The versatility of this GNC protein powder means you can use it in smoothies, pancakes, protein ice cream, baked goods, and oats. This formula provides 25g of protein with 160 calories and 4g of sugar per serving. The Ghost Whey Protein Powder comes in a 2.2lb- container and retails for $44.99.
GNC AMP Wheybolic Whey Protein is designed to power to dominate workouts, even the most grueling ones. When you use this enhanced sports dietary supplement with a resistance training regimen, its ultra-pure, fast-digesting hydrolysates and whey protein isolate will contribute to muscle recovery and growth. Check out their plant based protein shakes. 
This gluten-free GNC protein supplement is available in different flavors, and it can increase muscle strength by up to 30% in eight weeks. You can use GNC AMP Wheybolic Whey Protein before or after your workout or cardio sessions, between meals, and even during non-training days. You can get this protein supplement for only $69.99.
GNC Superfood & Green Food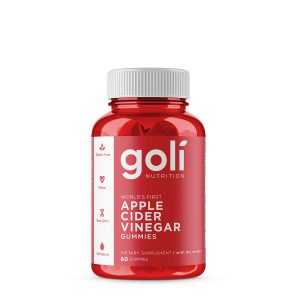 GNC offers a range of green superfood supplements designed to improve your overall health. They feature high levels of minerals and vitamins to help you maintain a healthy immune system. 
Getting your vegetables and fruits has never been easier with GNC Ghost Greens. It mixes 19 greens and reds with a 100-milligram dose of Spectra, 10 billion CFU probiotic, prebiotic fiber, and the ultra BioCore Optimum Complete that features enzymes to address all aspects of the enzymatic digestive process. 
The 6.5 grams of greens and reds in GNC Ghost Greens include organic spirulina, organic matcha, and organic cracked cell wall chlorella. It contains superfoods such as organic goji berry, camu camu, and jabuticaba. This product is also vegan-friendly and free from gluten and soy. You can get this dietary supplement for $44.99.
GNC Alani Nu Super Greens is rich in nutrients that allow you to supercharge your routine. It helps you add blends of vegetables and fruits to your diet. 
This vegan, gluten-free superfood powder includes greens like spirulina, barley grass, and wheatgrass. Alani Nu Super Greens also features several antioxidant heavyweights, including pomegranate, acai, and goji berry. 
Additionally, it is packed with probiotics, digestive enzymes, and prebiotics to help provide immune and digestive support. For only $49.99, this superfood powder could be yours. 
GNC Performance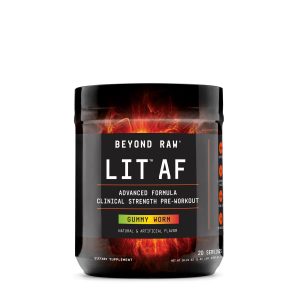 The retailer stocks an expansive selection of performance-enhancing supplements designed to help people achieve their athletic goals swiftly and safely. These supplements taste great and increase endurance, speed, and strength. 
If you are looking for an advanced form of creatine, check out GNC AMP Creatine HCl 189. This GNC creatine plays a vital role in a highly complex process called skeletal muscle protein synthesis. It also supports immediate energy production during workout sessions.
The creatine in this performance-enhancing supplement is PEG (polyethylene glycosylated creatine), which is a clinically studied creatine proven to get into your muscle and improve performance and strength more efficiently than creatine monohydrate. You can add GNC AMP Creatine HCl 189 to your dietary supplement routine for only $64.99. 
The brand's Beyond Raw LIT Pre Workout allows you to enjoy additional focus and energy on training and non-training days. This GNC pre workout supplement contains 3g of L-Citrulline per serving, and it supports nitric oxide production. 
This sugar-free and gluten-free formula also features 3.2g of CarnoSyn® beta-alanine, which has been clinically proven to increase muscle carnosine levels. In turn, this enhances exercise capacity and athletic performance. The supplement has a tasty jolly rancher blue raspberry flavor. Beyond Raw LIT Pre Workout retails for $44.99. 
GNC Food & Drink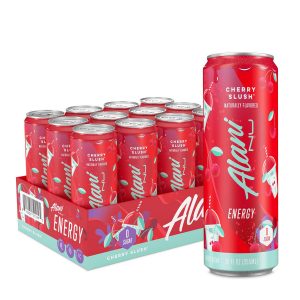 If you want to change your eating habits, GNC has a wide variety of healthy foods and drinks. Their collection includes a range of energy drinks and protein snack bars. 
Ideal for those who are busy and on the go, Alani Nu Energy Drink is available in different refreshing flavors, including Mimosa, Berry Pop, Fruit Blast Variety Pack, and Cherry Slush. This sugar-free, vegan energy drink contains ten calories in each can. 
It also packs 200 milligrams of caffeine, allowing it to give you the extra jolt that your busy lifestyle needs. You can take this energy drink with GNC creatine monohydrate to enhance power and strength. For only $29.99, this 12-pack flavored energy drink could be yours. 
If you are looking for a midday snack, GNC Total Lean Layered Protein Bar is a convenient source of nutrition and a delicious snack with lean muscle support. It offers a quick method to add protein and other essential nutrients to your busy and active lifestyle.
The product's protein and carbohydrate content make it ideal for a post or pre-workout snack that can boost your energy during exercise. It can also help with muscle repair afterward. If you are looking to gain muscle or are an active person, adding this protein bar to your diet will help your efforts.
Available for $11.99, this protein bar is also a good source of essential vitamins and minerals, such as phosphorus, magnesium, and vitamin E and B; therefore, it helps you meet your everyday needs for these vital micronutrients. Additionally, this protein bar is a quick way to replace your meals, especially breakfast.
Our GNC review found that this protein bar is available in four delicious flavors: Girl Scout Lemon, Whipped Chocolate Mousse, Girl Scout Coconut Caramel, and Peanut Butter Pie.
GNC Reviews from Customers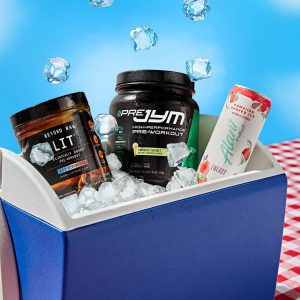 This GNC review would not be complete without checking customer feedback and testimonials. Most comments we found on the web were positive, with buyers praising their health and nutrition-related products.
GNC reviews from the brand's site reveal that customers are happy with their purchases. The Mega Men 50 Plus had a rating of 4.6/5 stars from 512 reviews. One of the customers stated they have used this product for many years and felt it's one of the best multivitamin complexes on the market designed for senior men. 
The Ghost Whey Protein Powder had an average rating of 4.2/5 stars out of 1196 reviews. Most buyers stated it is the protein on the market. One customer said this protein powder is delicious and mixes well. They also loved how it did not leave them feeling bloated like most proteins on the market do. 
Popular Alternatives to GNC
The GNC Alani Nu Super Greens received 4.2/5 stars from 122 reviews, with most users saying it's their favorite green superfood supplement. One customer stated they love this product because it helped them with bloating constipation they used to experience. They often drink it in the morning or midday to get energized. 
GNC reviews on Amazon are mostly positive, with a high percentage of customers leaving a 4-star rating and above. GNC AMP Creatine HCl 189 had 4.6/5 stars from 832 reviews. One buyer said this product is amazing. After taking this supplement, they could punch through brick walls and do loads of curls. 
While most users loved health and nutrition-related products, a few buyers were unsatisfied with their purchases and left negative feedback. Some complained that GNC Memberships are non-refundable. Others were not happy with their customer service and felt they took long to respond to queries. This is because GNC customer representatives are not available around the clock. 
Sign Up for GNC
Joining the GNC community is a breeze: you only have to visit their site and create your GNC account. Click the profile icon, then choose the Create An Account option. You'll then have to fill out the form on their official website to finish the registration procedure. 
Once you set up your GNC account, you'll automatically join their myGNC Rewards loyalty program and start earning points when you shop for health and nutrition-related products on their site.
Where to Buy
You can purchase their GNC products on their site GNC.com. Some of their health and nutrition-related products are also available on Amazon. 
GNC Shipping and Return Policy
GNC ships its products within the United States and select countries, including Canada, Australia, and Italy. You'll have to choose a shipping method at checkout. Shipping costs will depend on the products you want to buy and the shipping method. 
If you do not like your GNC order, the company offers a 30-day money-back guarantee. You can exchange the item or return it and receive a refund. The product you want to return must be in its original packaging and good condition. You must also include all the paperwork and accessories.
Promotions & Discounts
This GNC review discovered that this nutrition supplement retailer offers several exciting promotions and discounts. Once you create an account with them, you'll join the myGNC Rewards loyalty program. This program allows you to earn cash back rewards when you shop at their website or app. 
Every time you order products through the GNC Live Well app or their site, you'll receive rewards points. You can then convert these points into cash-back rewards. Customers will get one point for every $1 they spend. When you reach 150 points, you'll score a 5-dollar cash-back reward. 
Contact GNC
If you have a question that our team has not covered in this review, reach out to the GNC support team. You can use the contact methods below:
Live Chat function on their website

Phone: 1-877-GNC-4700

Social media pages: Twitter, Instagram, and Facebook

Email: [email protected]
GNC Editor's Verdict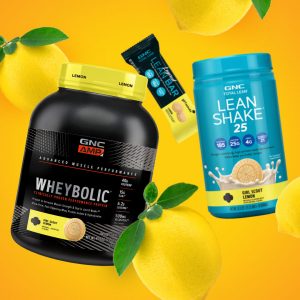 To conclude this GNC review, we find this brand worth the hype. GNC is a great marketplace for health and nutrition-related products. Customers love what they offer and have left overwhelmingly positive reviews. 
The company offers a 30-day-money-back guarantee that allows you to try their products risk-free. They also have numerous safe payment methods, including UnionPay, MasterCard, American Express, Discover, PayPal, and GNC Gift Cards. All transactions and customer data are protected with state-of-the-art SSL encryption technology. 
We recommend GNC to anyone seeking high-quality health and nutrition-related products. While you will find less expensive options on the market, the combination of this brand's relatively low cost and quality is hard to beat. 
Do you love superfoods just as much as we do? Check out our reviews of Moon Juice, Tropeaka, Thrive Market, and Matcha Love.
GNC FAQ
Is GNC FDA approved?
No. FDA does not approve dietary supplements, as it is not authorized to do so.
Are GNC products made in the USA?
Most dietary supplements that GNC offers are manufactured in the United States. However, some of their ingredients come from other countries.
Are GNC products third-party tested?
Yes. Since 2003, GNC partnered with NSF International to verify and certify their products. That means their products are pure and safe to use.
Where does GNC ship from?
GNC ships from their warehouses in the United States. The company has its headquarters in Pittsburgh, Pennsylvania.