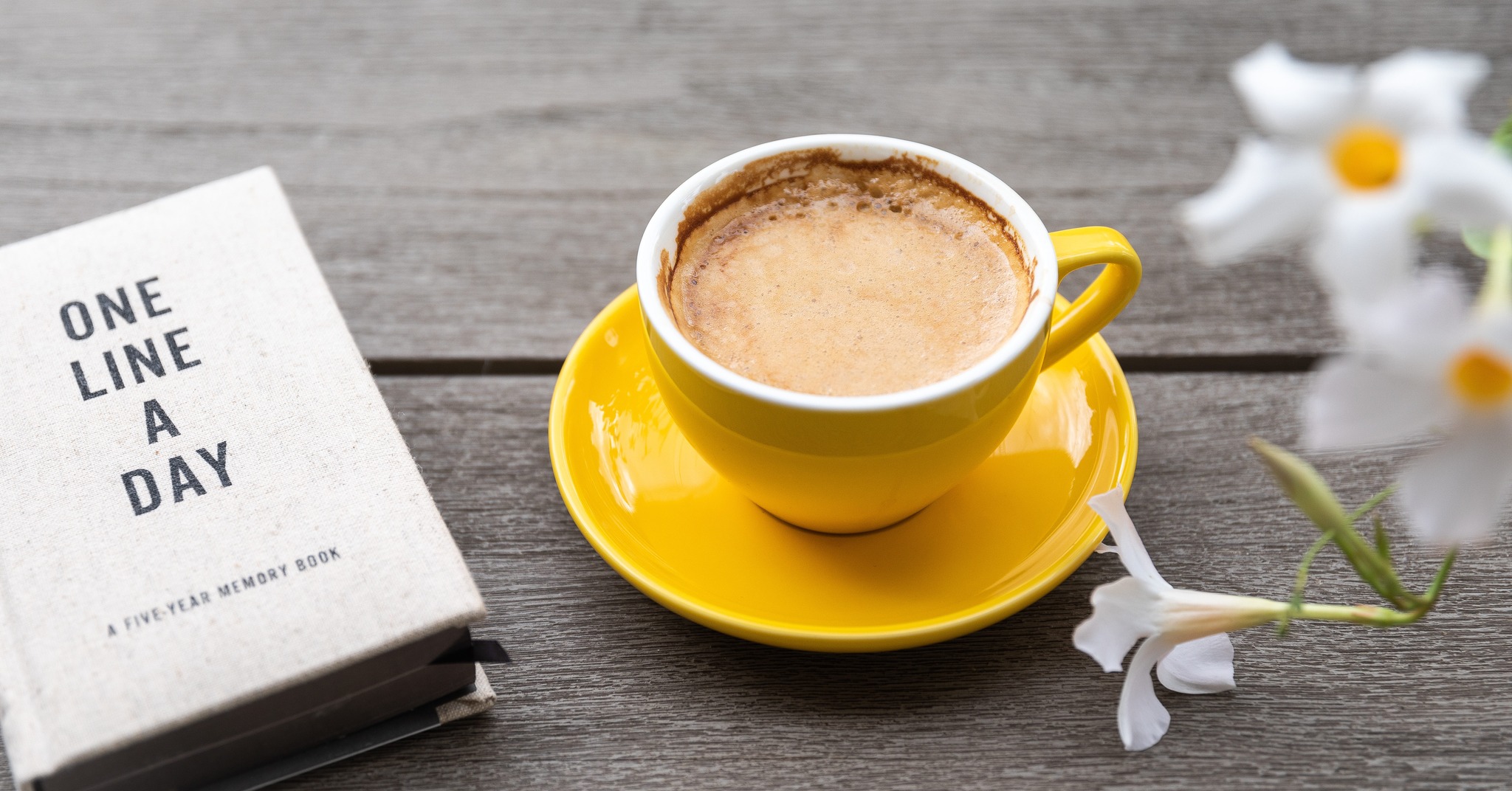 If you landed here, chances are you are a fellow coffee lover reaching for your coffee mug first thing in the morning. In case this is true, we are sure you are excited to learn about some remarkable coffee beans brands that are outstanding in quality and flavor. Regardless of how you drink your coffee, finding a brand that you like is essential. Looking at the market, there are countless coffee brands you can choose from, and the truth to be told, it can be quite challenging to decide which ones are worth your money. To help you find the perfect match for your taste, we collected 5 great coffee beans brands that are highly popular. Needless to say, for a good reason.
5 Great Coffee Beans Brands
For this list, we collected some of the most popular coffee beans brands in the US. While reviewing them our focus was on quality, flavor, aroma, sourcing, and overall recognition. We aimed for brands that have been around for a while, but we also included new-age manufacturers that brought innovative and exciting coffee types to the table. If you're ready, let's take a close look at each one!
1. Death Wish Coffee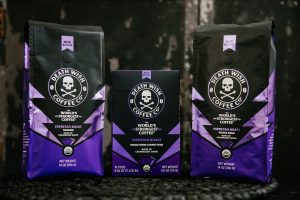 If you ask what brands of coffee use arabica beans, the very first on the list is Death Wish Coffee. This New York-based highly reputable brand offers a wide selection of flavorful coffee made of ethically sourced organic Arabica beans. Their coffee varieties are available in whole beans, pre-ground packages, or K-cups, too.
Death Wish Coffee is not only a leader in the strong coffee brands category, but it has surely earned its well-deserved position among the best coffee brands in the US. The strong, dark roast offers a delicious and tasteful brew that is appealing to many with different coffee preferences. If you like your coffee strong, you cannot go wrong with Death Wish Coffee. Nothing proves this better than the fact that it contains double the caffeine strength of an average cup of coffee. Moreover, it is marketed as the world's strongest coffee, and let's just put it this way, for a reason.
Despite being a strong, dark roast coffee, Death Wish can be enjoyed by consumers who are into softer, smoother blends. Also, in case you have any health concerns, all Death Wish Coffee goes through precise and science-backed clinical trials and tests to eliminate the possibility of any side effects.
What is also important to mention is that all coffee varieties of Death Wish Coffee are gluten-free, vegan-friendly, contain only non-GMO ingredients, and are free of any preservatives and chemical additives. Additionally, the Death Wish Coffee brand is certified kosher and is also Fair Trade Certified.
2. Cardiology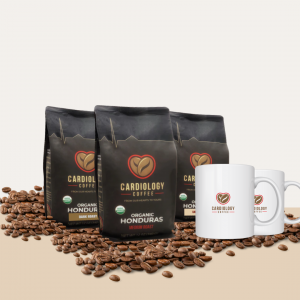 The next on our list of the best coffee beans brands is Cardiology. This brand was founded by the cardiologist, Dr. Jack Wolfson, who devoted his life to understanding how proper nutrition and exercise can improve human life. During his research, he discovered the many amazing health benefits of coffee beans, especially Arabica beans. He found that coffee is rich in antioxidants that help reduce blood pressure and stress level in the heart, while also improving cholesterol levels and boosting brain function. His coffee brand, named Cardiology, quickly became a favorite among coffee lovers.
Cardiology coffee offers various blends with remarkable properties and rich flavor. When it comes to blends, you can choose from light, medium, or dark roasts. All Cardiology coffee provides organic blends and is free of chemical additives and preservatives. Each coffee variety is sourced ethically from Honduras, where the brand ensures fair wages to employees and maintains sustainable production. Despite being an ethical brand promoting the healthy properties of coffee, the pricing is quite reasonable, especially if compared to similar products.
The whole idea behind Cardiology is to provide healthy coffee brands to consumers while protecting cardiovascular health. Backed by science, Cardiology offers blends that you can drink as much as you like without having to worry about adverse health effects.
3. Driftaway Coffee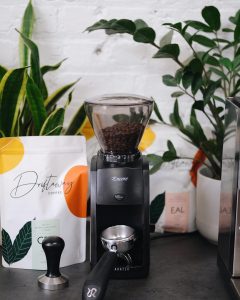 In case you are after coffee brands with robusta beans, you will surely like this one. Driftaway Coffee offers the wholesome coffee break experience that fuels the body and soul. Based in Brooklyn, NY, Driftaway Coffee is your go-to sustainable coffee brand, especially if you appreciate a delicious brew of robusta beans. What sets this brand apart from other coffee brands on the market is its sustainable and eco-friendly approach.
They partner up with family-owned coffee farms in different regions such as the African Burundi region, Guinea, and southern Ecuador. What makes this effort even more valuable is that not only has the brand built a global connection with the farmers, but it also connected the consumers to the people who grow their morning coffee. This means that you can learn about the region and farm where your coffee is sourced from, not to mention the growers who work hard to create the tasty blends.
Looking at their production process, from sourcing to packaging, there's no compromise. The company uses recyclable 100% plant-based, compostable materials for packaging. When it comes to blends, at the time of writing, Driftaway Coffee offers 9 coffee varieties made of different coffee beans. Among the options, you will find fruity and floral flavors, balanced light-medium roasts, deep dark roasts, and many other varieties that are perfect for both hot consumption and cold brew. We also have written a review of Atlas Coffee Club vs Driftaway.
4. Bulletproof Coffee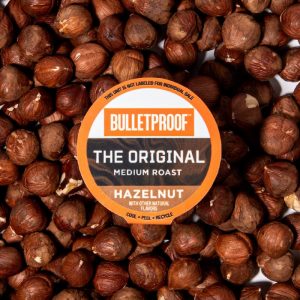 Continuing our list of the best coffee beans brands, here's another favorite, Bulletproof Coffee. Founded in 2011 by Dace Asprey, this brand has quickly gained popularity among health-conscious people. The main reason for this is that Bulletproof Coffee promotes the health-beneficial ingredients found in quality coffee beans such as MCT oil.  What makes Bulletproof Coffee special is that it is a blend of premium coffee beans and medium-chain triglyceride (the previously mentioned MCT) combined with high-quality grass-fed butter.
Thanks to its health benefits, there is undoubtedly a craze for this Bulletproof Coffee. People following special diets such as paleo, keto, and low-carb diets adore this coffee, while others practicing intermittent fasting prefer to drink Bulletproof coffee varieties too.
In terms of blending, this brand offers a broad range of blends and flavors you can choose from. For instance, their whole bean coffee is a perfect choice if you like starting your day with freshly grounded coffee. The darker blends feature a deep, smoky aroma, while the lighter ones offer a refreshing, fruity coffee experience. At Bulletproof Coffee, you will also find ready-to-serve cold brew coffee in many varieties. They have all possible favorites, including black coffee, regular latte, chocolate latte, and vanilla latte. In case you want to make sure you never run out of delicious cold brew coffee, all varieties are available in 12-packs.
Also, Bulletproof Coffee is non-GMO friendly and free of all artificial fillers and soy ingredients.
5. Blue Bottle Coffee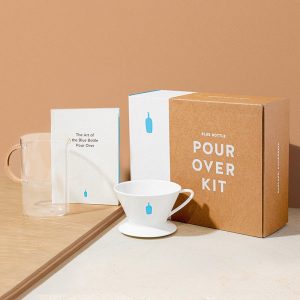 Last, but not least, the next on our list of one the best ground coffee beans brands in the US, is Blue Bottle Coffee. Now this brand's history goes really back in time. Their story started 319 years ago when the Turkish army swept across Europe, leaving behind mysterious sacks of beans thought to be camel feed. Kolshitsky, an emissary who lived in the Arab world before knew these beans were coffee.  The story reveals that the name Blue Bottle was the name of the very first coffee house in Central Europe founded by this gentleman. Fast forward to the early 2000s, Blue Bottle Coffee was founded in Oakland, California honoring Kolshitsky.
Blue Bottle Coffee is passionate about high-quality, flavorful blends that leave a lasting impression on everyone tasting their coffee. Depending on your preference, you can choose from the ground and whole bean coffee. Looking at the Blue Bottle Coffee blend assortment, the company focused on balance and harmony. According to them, they only blend up to 3 organic coffees.
In addition, Blue Bottle Coffee offers single-origin coffee. To put it simply, his coffee type is one particular coffee, with no blend. It comes from either one single producer, crop, or region. If you want to dive deep into the world of blends and single-original coffee specialties, you can sign up for the brand's subscription plan where you can taste all varieties in a rotation.
Best Coffee Beans Brands: Editor's Verdict
Now that we got to the end of our list of the 5 great coffee beans brands, it's time to sum things up. Whether you prefer your coffee hot or cold, you are more into Arabica or Robusta, if you are a real coffee fanatic, you will always be searching for new flavors and blends. Luckily, the coffee industry is a creative playground where innovation cannot be missing. At the end of the day, it's a matter of taste which coffee you prefer and decides to stock up on.
The most important thing is to always buy from reputable brands that offer delicious, flavorful coffee with an ethical approach, including sourcing and production. We believe that our list of the above mention 5 coffee beans brands is a good start to exploring some high-quality coffee varieties that you can trust and are worth your money.
If you still want to discover new coffee brands that we haven't included in our list today, then check out Maud's Coffee, Eight Ounce Coffee, Bean Box and Angelinos Coffee.