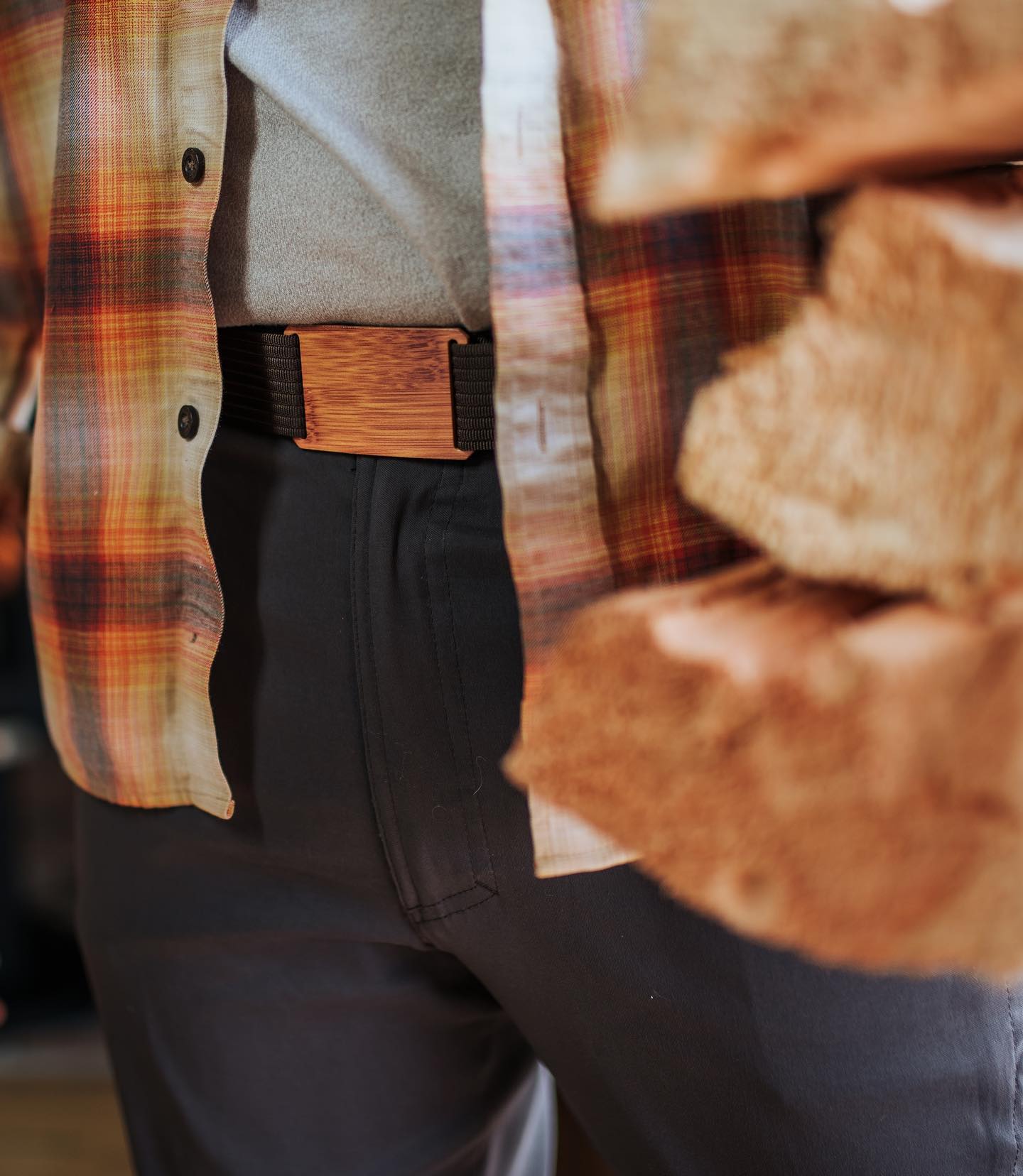 Do you wish to stand out in a crowd? Have you considered expressing yourself through creativity and fashion? Well, you no longer have to feel invisible in a crowd thanks to Grip6 Belts which helps you stand out and embrace your distinctive personality. Grip6 not only inspires you but also enables you to be who you are in its complete essence. Grip6 belt review will help you figure out how to channel your inner artist before making your next purchase for the best Grip6 belts.
About Grip6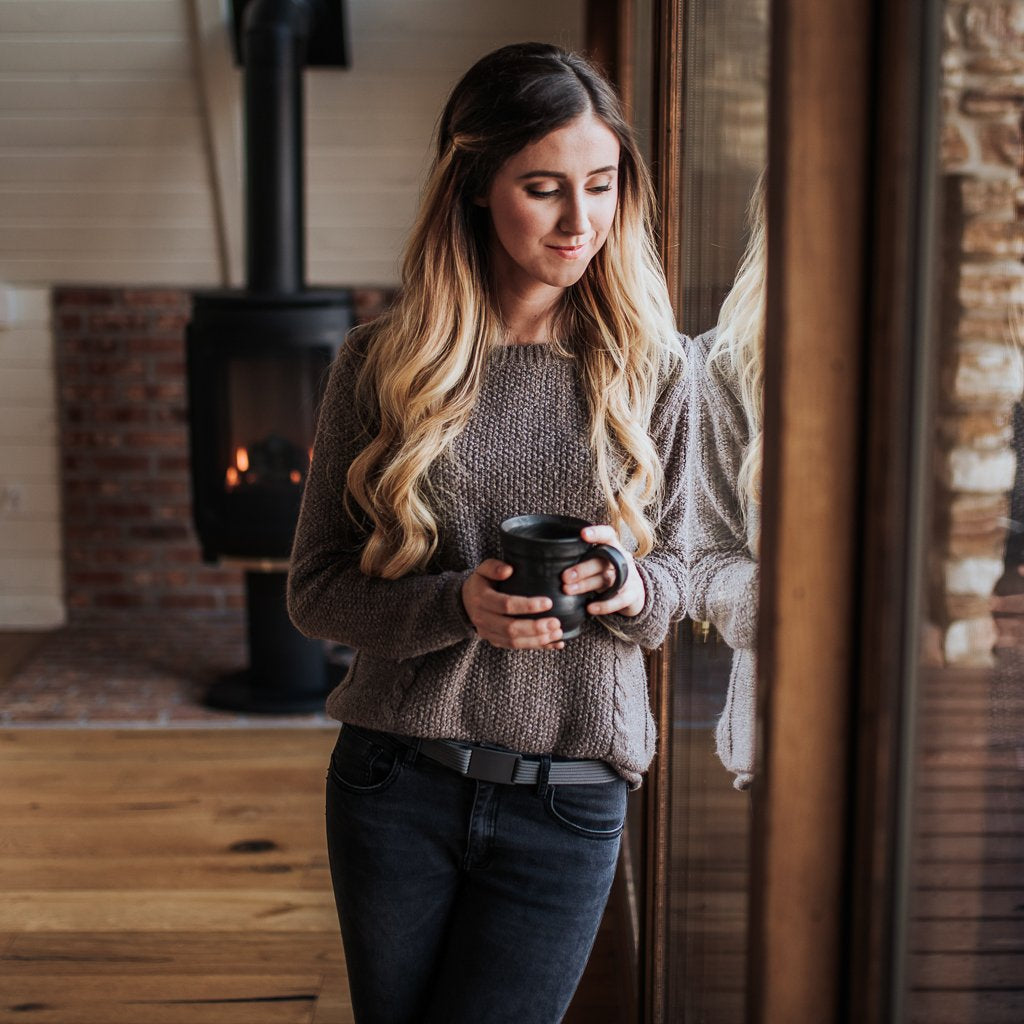 Grip6 is one of the rising Utah-based belt companies in the United States. It focuses on producing some of the best and most highly innovative belts and accessories.
Grip6 brings forth an exquisite collection of minimalistic, durable, and stylish belts and other accessories for fashion mavens. So, if you are looking to accessorize your outfits, then Grip6 is your best bet to get buckles, belt hangers, straps, etc.
The company's founder is determined to utilize materials and resources exclusively from the US. Due to the high-quality materials used by the company, such as T6 aluminum and solid carbon fibers, the products are not only trendy but also practical. Having reliable belt material is crucial as the belt is what holds your pants!
The brand was featured in The Gadgeteer, TechBuzz, Shop Creatify, and A Brother Abroad among all and currently counts 865 Instagram followers. The Grip6 belts review will delve into details about the brand and examine its bestsellers, so you can make an informed decision before buying your next order. So, try a Grip6 belt today and witness the difference for yourself.
Pros
The belt's material is highly robust and durable to last for a more extended period.
The distinct Badgerbite and Fuselock technology ensure that your pants/trousers are firm on your waist and flouts the external pressure of up to 250 pounds and over 2,000 pounds.
The nylon 6,6 build and aluminum buckle contribute towards minimizing the weight of the belt.
There is an option to customize your belt and buckle according to your need and choice.
The brand offers an unlimited lifetime warranty on its products.
All the materials used in making the belt are acquired from within the United States.
Cons
While the brand promises a good warranty deal, some complaints have been that the belts wither way too quickly.
Grip6 has garnered a reputation to be a brand that only caters to lean people as the belts don't fit people with a belly.
The buckling tends to become loose on anyone who is not skinny.
The buckling design could be a little complicated.
Not everyone digs the nylon and aluminum belt weave.
Since the product is determined to use American products, the cost of the belts is relatively higher in the market.
Grip6 Belts Review
If you're looking to add some touch of pure chicness to your everyday look, then you've come to the right place. There's a wide range of exquisite products waiting just for you on the Grip6 Belts online store!
There are endless choices to choose from, so if you are here to read Grip6 belts reviews, let's dive in!
Grip6 Women's Belt Gunmetal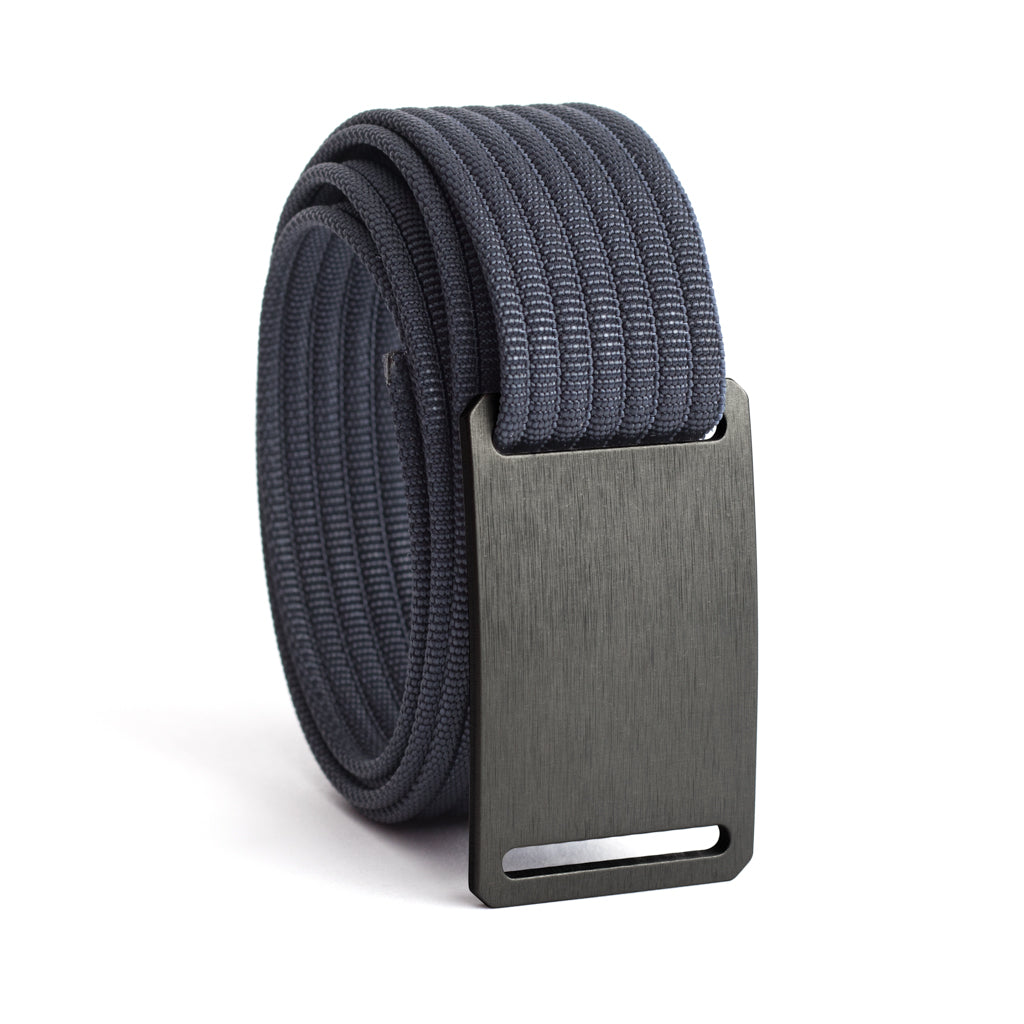 Grip6 women's belt is excellent proof of the fact that the brand does not perceive any difference between the two genders. Women's Gunmetal Belt (Narrow) is a sturdy, heavy-duty belt akin to those designed for men.
It is a simple, lightweight, and comfortable belt that comes in various sizes. The buckle is designed as one solid component so that it doesn't slide or require frequent adjustment. The look is minimalistic with no movable parts or holes.
This heavy-duty belt has a CNC laser cut-buckle, weighing around 16 grams. The buckle's surface is scratch-free as it is made from rushed T6061 aluminum and anodized. Meanwhile, its strap is made from a high-tensile nylon fiber weave, with an outstanding strength of 2000 lbs.
Grip6 Walnut Belt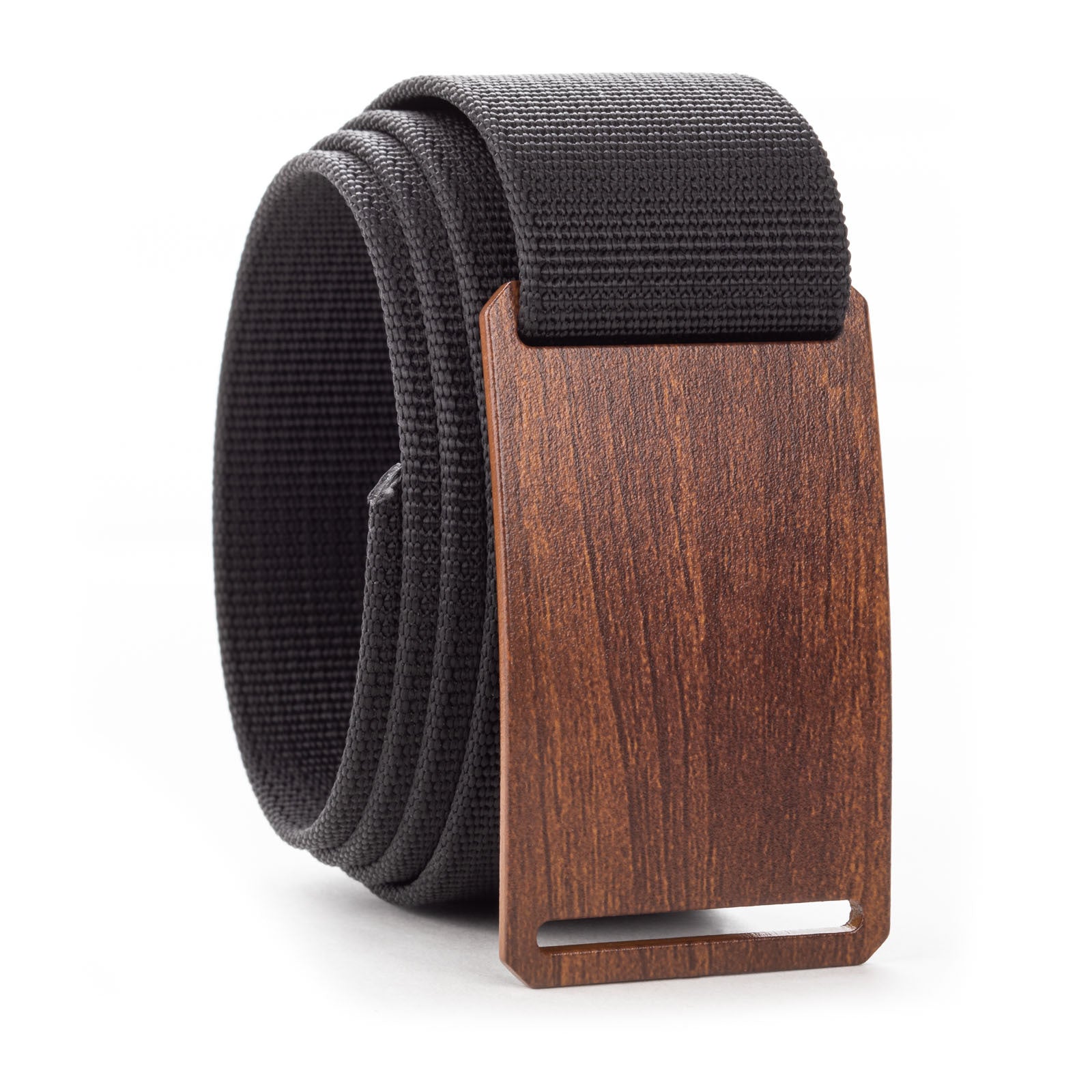 Some people like shiny while others like classy. Both are fair game. But, if you are the latter one, then Grip6 Walnut Belt is probably your best bet.
These casual belts have unique walnut wood grain patterns on the buckle that elevate the elegance of the belt. Moreover, you can customize this belt as per your liking as it takes less than a minute to replace a strap or buckle.
The adjustability rate is brilliant in this belt. It is light-weighted and minimalistic. Walnut belt fibs down flat to keep a low shape and stop it from poking your waist.
Grip6 Wallet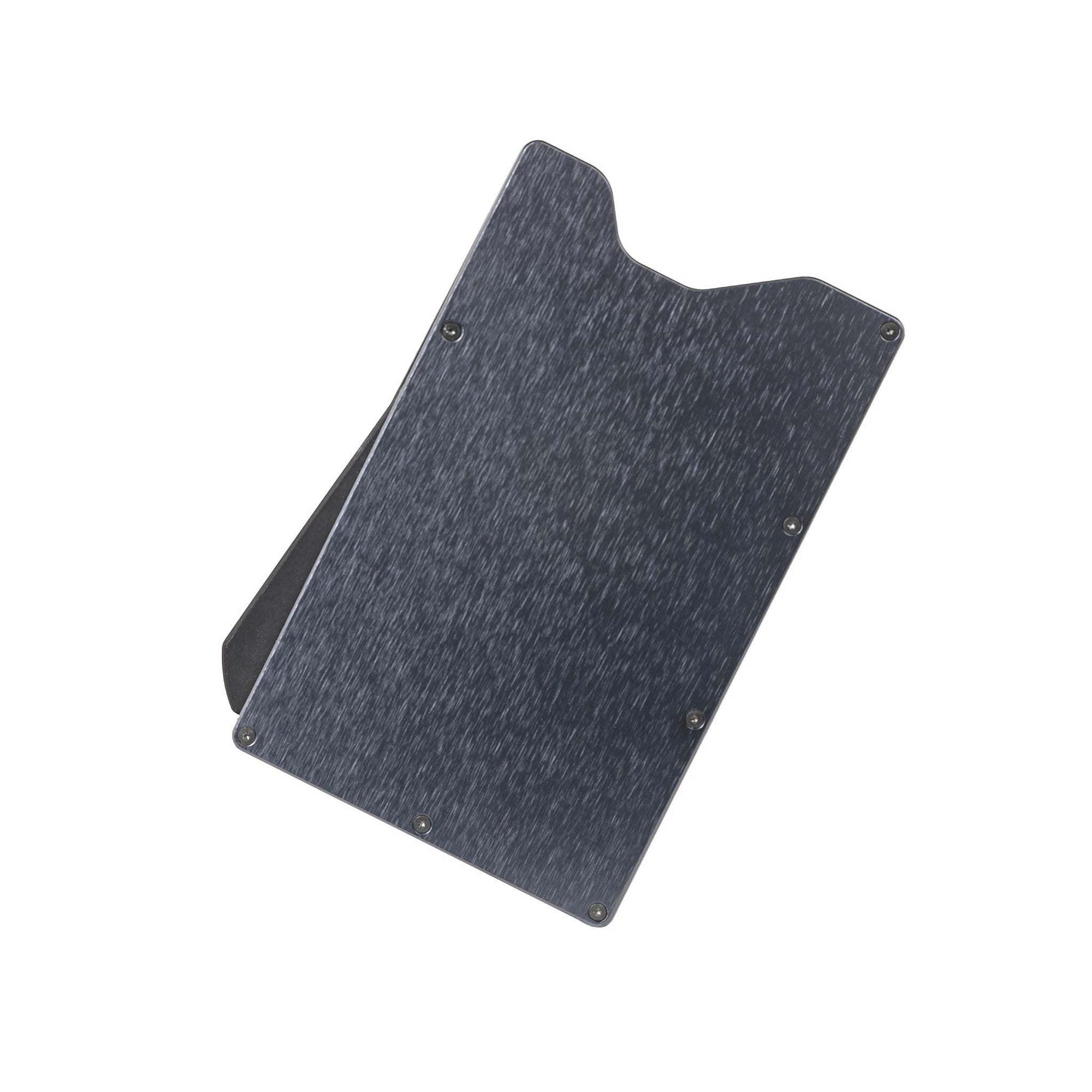 This brand's catalog isn't all about belts. It aims to provide volatile, classic, and durable accessories as well. Grip6 Wallets are a famous series as they contain durable and contemporary-styled wallets. Let's dig into the Grip6 wallet review.
In this series, The Leather jacket Grip6 Wallet is probably one of the best. It is made from 100% grain leather. The intricate craftsmanship that made this wallet cover is evident from its innovative and robust look and careful stitches.
It has eight slots. Each slot can be used to keep cards, cash, or receipts. These leather jacket wallets are available for only $20. If a loved one's birthday is looming near, you know what to gift them.
Grip6 Buckles Premium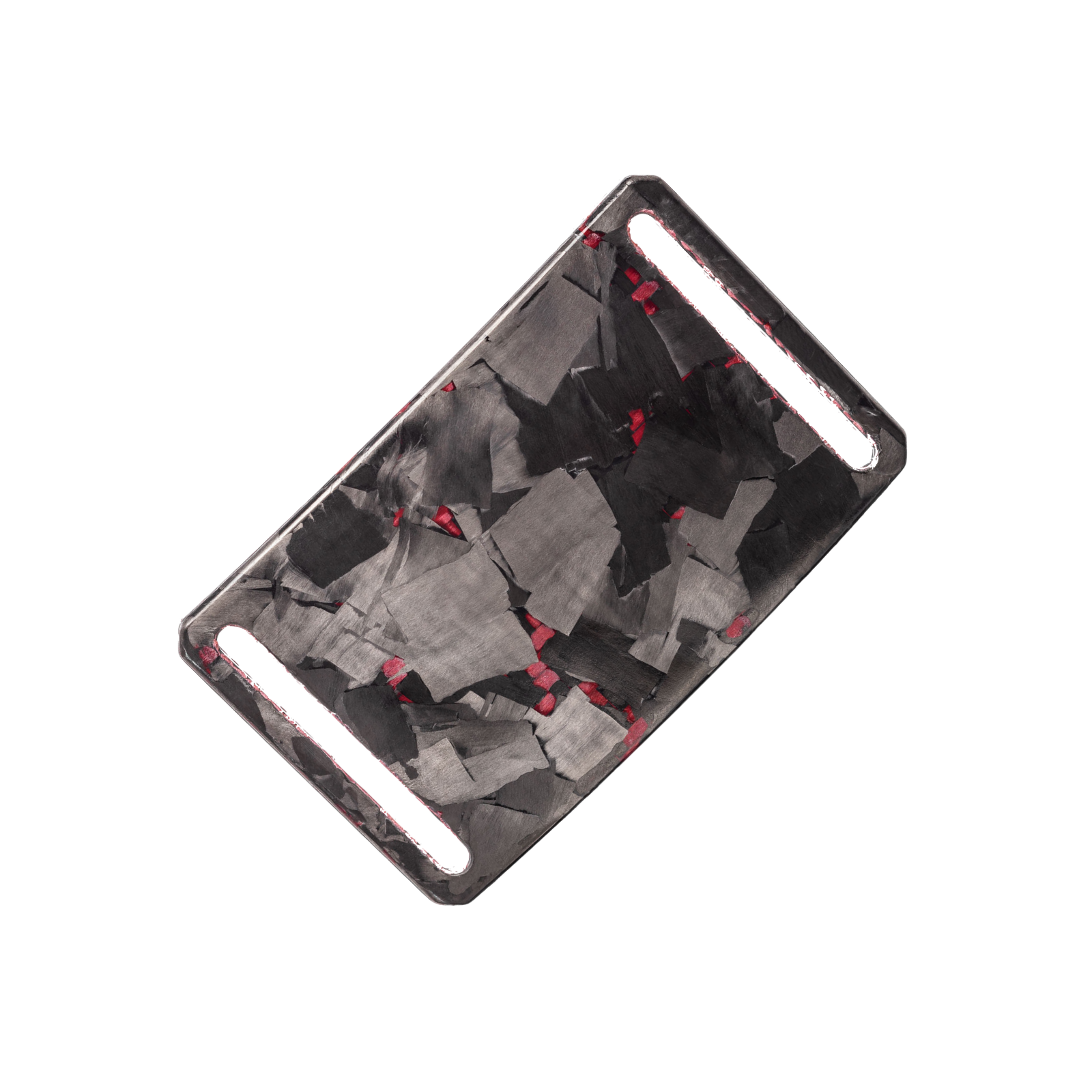 As discussed earlier, Grip6 allows you to work your inner dapper and customize your style. In addition, removable buckles are a great accessory to give your outfit a new touch every day.
The premium buckles series is one of a kind. It comes at different styles and prices and is completely interchangeable with all  1.5 inches of regular-width webbing straps. The Chrome Classic is a Grip6 Buckles that belongs to the premium collection. Its simple design gives it a touch of classiness that could elevate the elegance of your ensemble. So, all in all, it's a big yes.
These buckles are ultra-lightweight and have a slightly bent design for added comfort. And, the chrome used in making these buckles is of high quality, which increases the durability of these buckles.
Grip6 Workbelt USA Black Flag4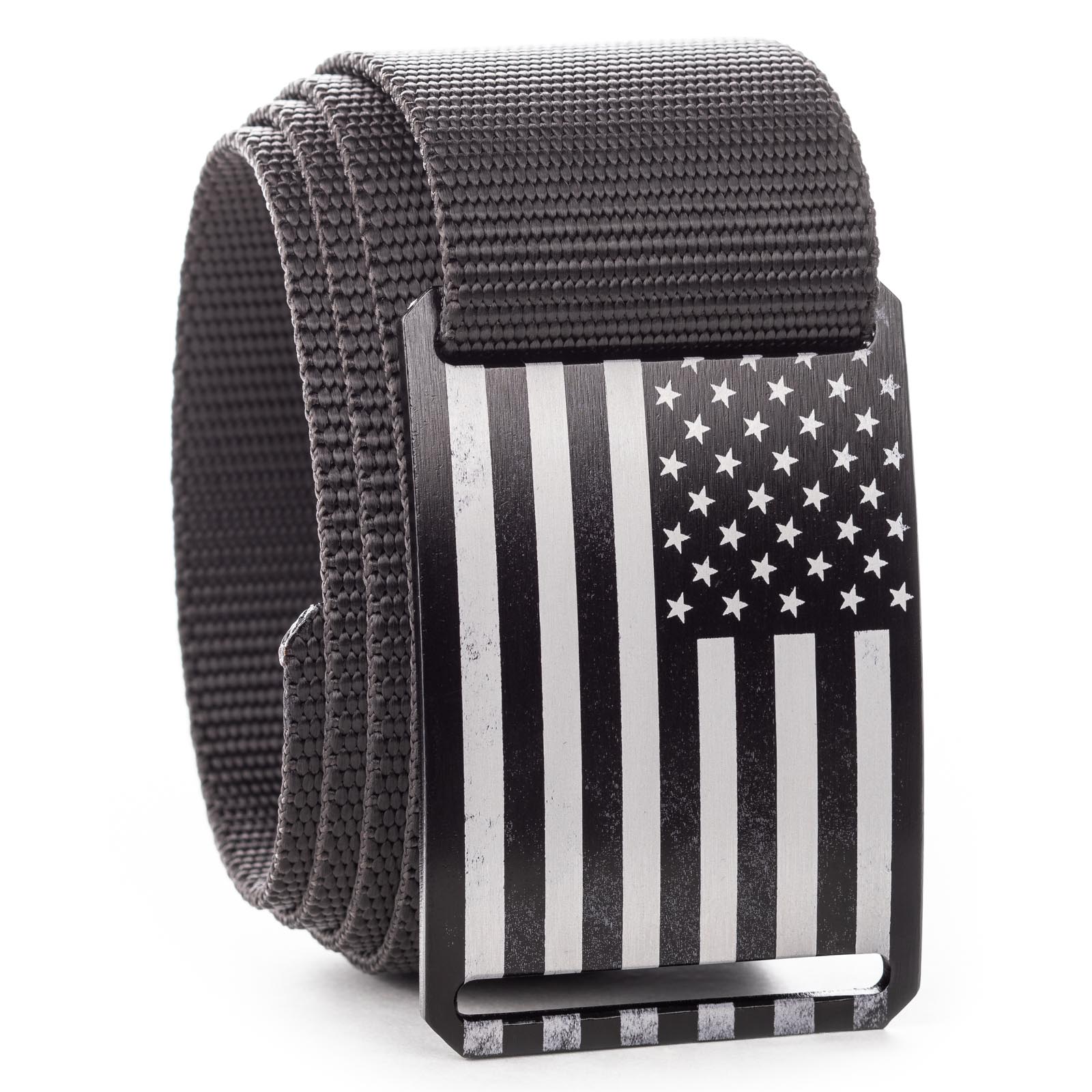 Looking for something to fulfill your patriotic desires and fashion needs side by side? Well, then Grip6 Workbelt USA Black Flag4 is the perfect choice for you as it has American flag's embossed on the buckle.
This Grip6 workout belt's buckle is also made of CNC laser cut and is manufactured via a machining process of 12 steps. It is made with T6061 brushed aluminum and satin-dipped anodized that keeps it shiny and retains the glory of the American flag.
The strap is minimalistic with an infinitely adjustable mode. It is made with a nylon fiber weave with high tensile strength and a breaking strength of over 2000 pounds, so you can imagine the durability, right? Finally, it is a low-profile belt with no holes or flaps.
Grip6 Narrow Honeycomb Belt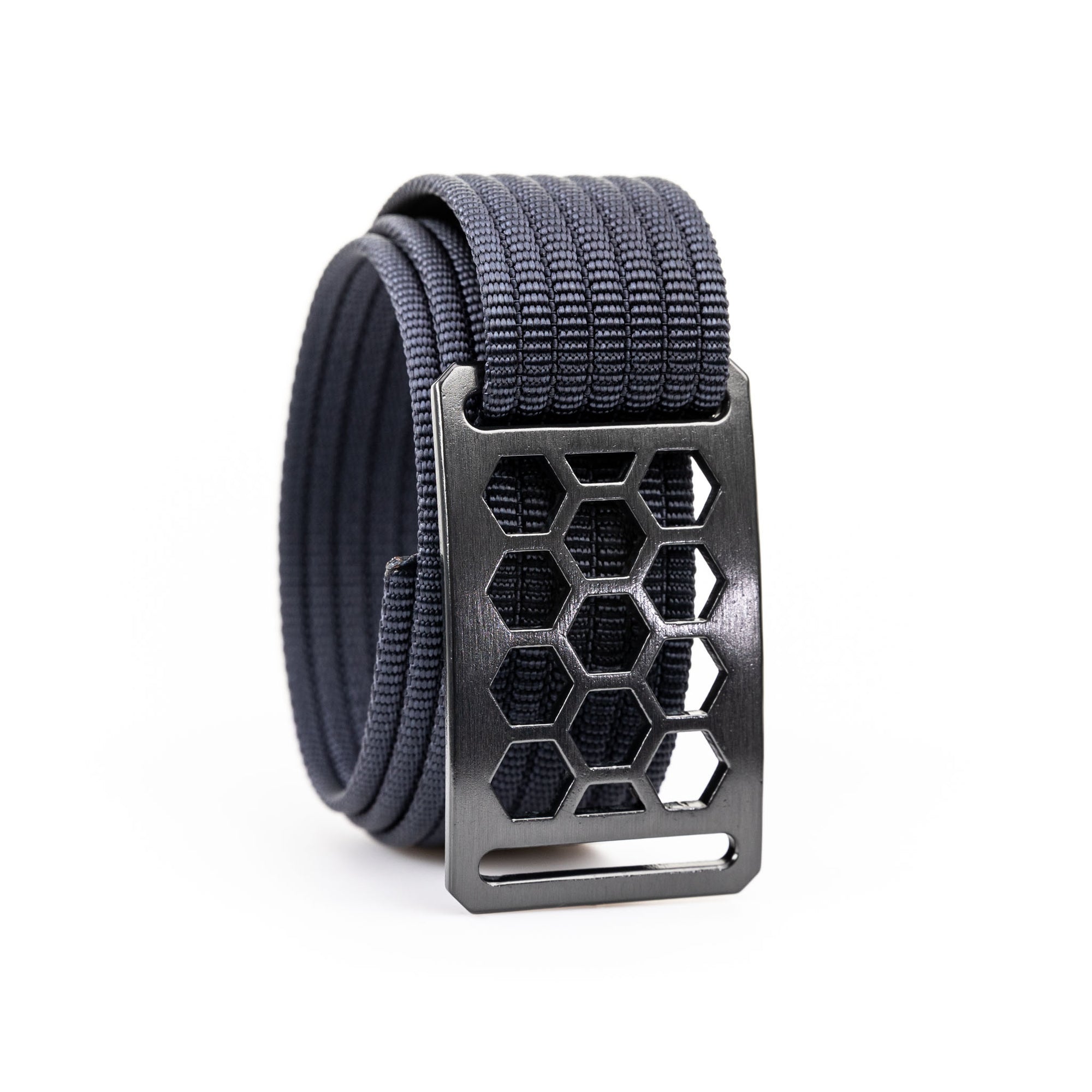 Imagine a belt that is light-weighted, supremely fashionable, and highly durable. Well, Grip6 allows you to do more than just imagining— it will enable you to wear it.
Grip6 Narrow Honeycomb Belt mirrors the shape of a honeycomb, which makes it innovative and creative. The buckle is a fixed part so that it doesn't slide or require adjustment. Furthermore, you can mix up the buckles and straps any time you want.
This belt is made from premium quality materials, including the laser cutting from the T6061 Aluminum and Rose Gold Cerakote, which is a durable ceramic coating. Moreover, the ultimate comfort of this belt comes from the lightweight buckles that have a slight bend in the design for added comfort.
Grip6 Belts Reviews from Customers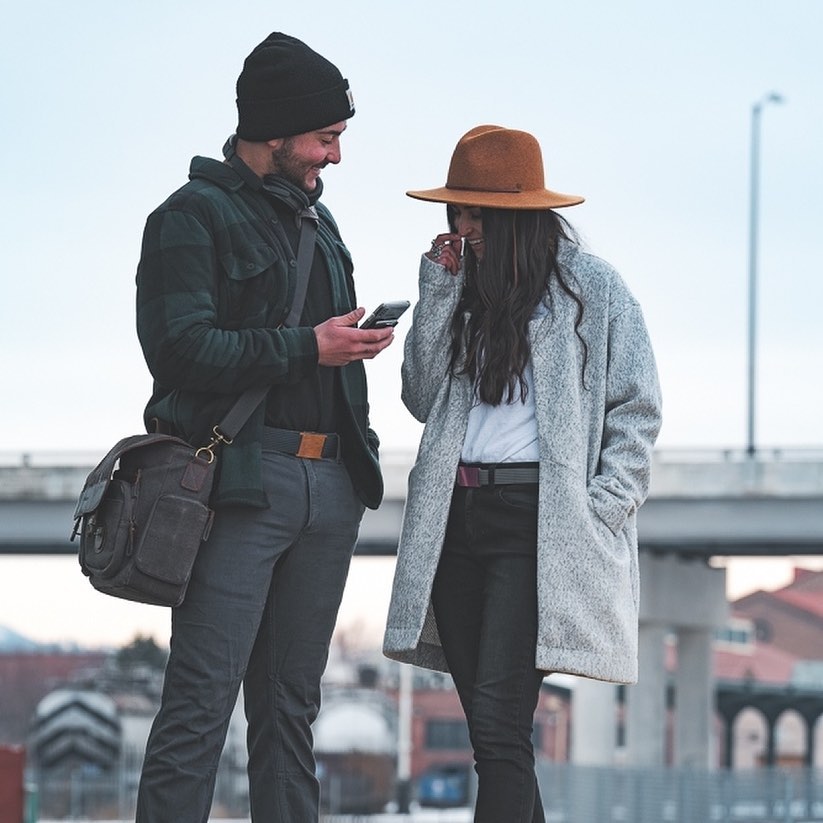 We cannot give an honest opinion without a Grip6 belt review from the customers' point of view. One way to gauge the brand's integrity is by reading the brand's reviews. One quick look at the online presence of Grip6, accompanied by its high rating of 4.79 on the official website, should tell you that it is worth it!
However, to bring you more contentment, let's see what other customers have been saying:
Customers find it fun to navigate in learning how to use the belt. One customer wrote, " Took me five minutes to learn how to put the belt on correctly. I seriously have no idea why some people find it hard."
There have been countless praises about the quality of the products as well. One pleased customer wrote, "These belts are just amazing. I now own 5 of them. I love the versatility of the colors. These and stylish as well as very durable."
Meanwhile, another customer talked in detail about the comfort level of Grip6 belts and penned down that, "The belts fit perfectly and you don't even feel you are wearing it and yet you do. So simple and comfy, I like those things."
Some people were impressed by the company's dedicated customer care team that replies promptly. One customer wrote, "Your online support was amazing and helped me 2 or 3 times."
Another satisfied customer could not help but praise the shipping service of the brand and wrote, "Couldn't be happier with them, functional and well made. International shipping was fast and well packaged, highly rated products."
On other, non-subjective websites, such as TrustPilot, Grip6 has almost perfect score – 4.8/5 out of more than 7k reviews.
Sign Up for Grip6
If you want to sign up for Grip6 belts, then go ahead and become a vital part of the community. The sign-ups are open for anyone visiting the website. The process to subscribe is super straightforward! All you need is a working email ID and your first and last name.
After providing sufficient details, you'll be asked to accept preliminary conditions. Once you accept them, you will have access to all the updates! Are you baffled about why you should sign up for Grip6 notifications? The answer is easy -you'll get news of all the discounts before anyone.
Don't you want exclusive deals to make a beeline for your favorite product? Then, don't forget to sign up soon!
Where to Buy Grip6 Belts
If you want to treat yourself with Grip6 products after reading this grip6 belt review, then you can simply go to its website and add things to the cart according to your heart's desire. You may even get lucky and find the product at a discounted price.
However, apart from Grip6's official page, you can also head to retail outlets all over America, including Alaska and Hawaii, that sell Grip6 products. These are Mast General Stores, Oak Outdoors Company, Kings Camo, The Great Outdoor Shop, and Out N Back.
Grip6 products are also available at High Range Outdoors in NSW for Australian customers.
Grip6 Shipping and Return Policy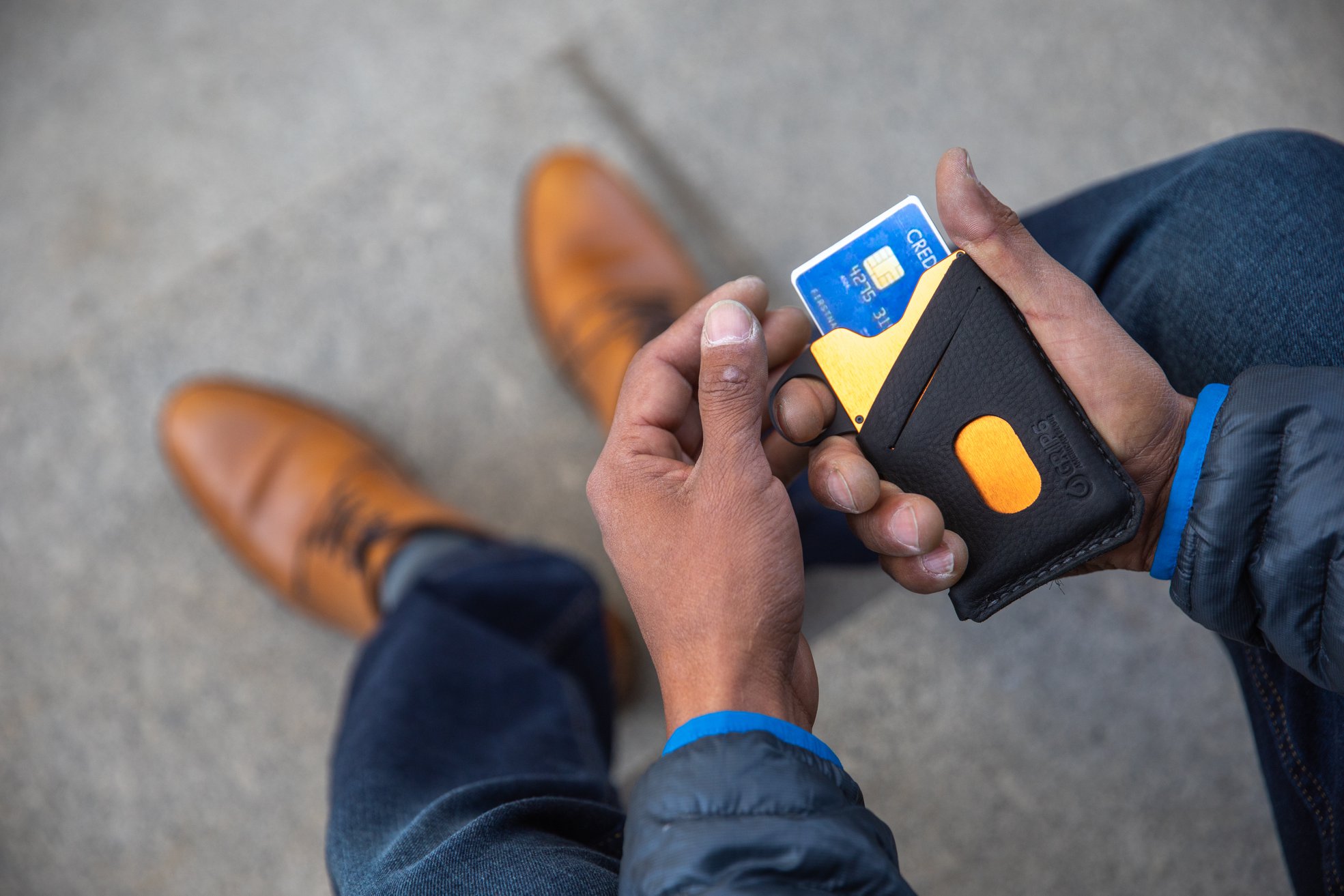 This brand's shipping policy is fairly straightforward. Grip6 makes sure that you get what you need in time. However, you will have to pay $4 to ship your parcel anywhere in the United States for smooth delivery with the help of USPS. But, keep in mind, delivery is free over $50 if the shipping is domestic and $75 if the shipping is international.
Once you submit an order, the package is packed and dispatched the very next day. Usually, it takes about four to seven business days for your parcel to reach you. If you are looking for immediate delivery, you can opt for priority shipping. However, it will cost $8 to $11. Priority shipping takes only two to four business days to reach you.
If you are a Canadian citizen, you also need to pay only $4, but there is no guarantee that you won't have to pay the additional costs at customs. In order to avoid this scenario, you can simply order Grip6 products from their Amazon Prime catalog. The international shipping costs take only an additional one dollar and employ DHL's service to ship products.
Grip6 Return Policy
Grip6 takes pride in its carefully structured return policy. In addition, they have a unique way of dealing with return issues through their unlimited lifetime warranty — GRIP6 A3 Guaran-Damn-Tee.
This policy constitutes three simple and easy A's: any time, any condition, and any reason. So, if you are not entirely happy with the product you've purchased from Grip6, you can return it. This leaves a lot of space for experimentation, so if you are thinking of buying a product, this is your sign!
Here are some rules you must keep in mind:
If you return within 60 days, you will get a full refund, and the company will pay the shopping cost if the order is domestic.
If you return within 60 to 180, you will have to pay for the shipping cost, but you will get a full refund.
If you return after 180 days, you will have to pay for the shipping cost and get store credit.
Grip6 Promotions & Discounts
The Grip6 website is the main one-stop store where you can get many products at a discounted price. There is always some sort of sale that changes the prices of various products. So, it is not a bad idea to check their official website before heading onto Amazon or other retailers.
However, it is pretty unfortunate that currently, there is no grip6 discount code in place to give added benefit to the customers. However, you can definitely sign up and subscribe to the company's newsletter to get updated with all the sales, deals, and promo codes.
Contact Grip6
Do you still have questions after our Grip6 belt review? Grip6 is committed to serving you in the smoothest way possible. If you have questions regarding Grip6 products, you can reach out to their customer care service via multiple paths:
You can call them on 1-801-201-6115 on business days from 7 am to 4 pm (MST)
You can also chat with them via Grip6's official website
You can email them at [email protected]
Grip6 Belt Review: Editor's Verdict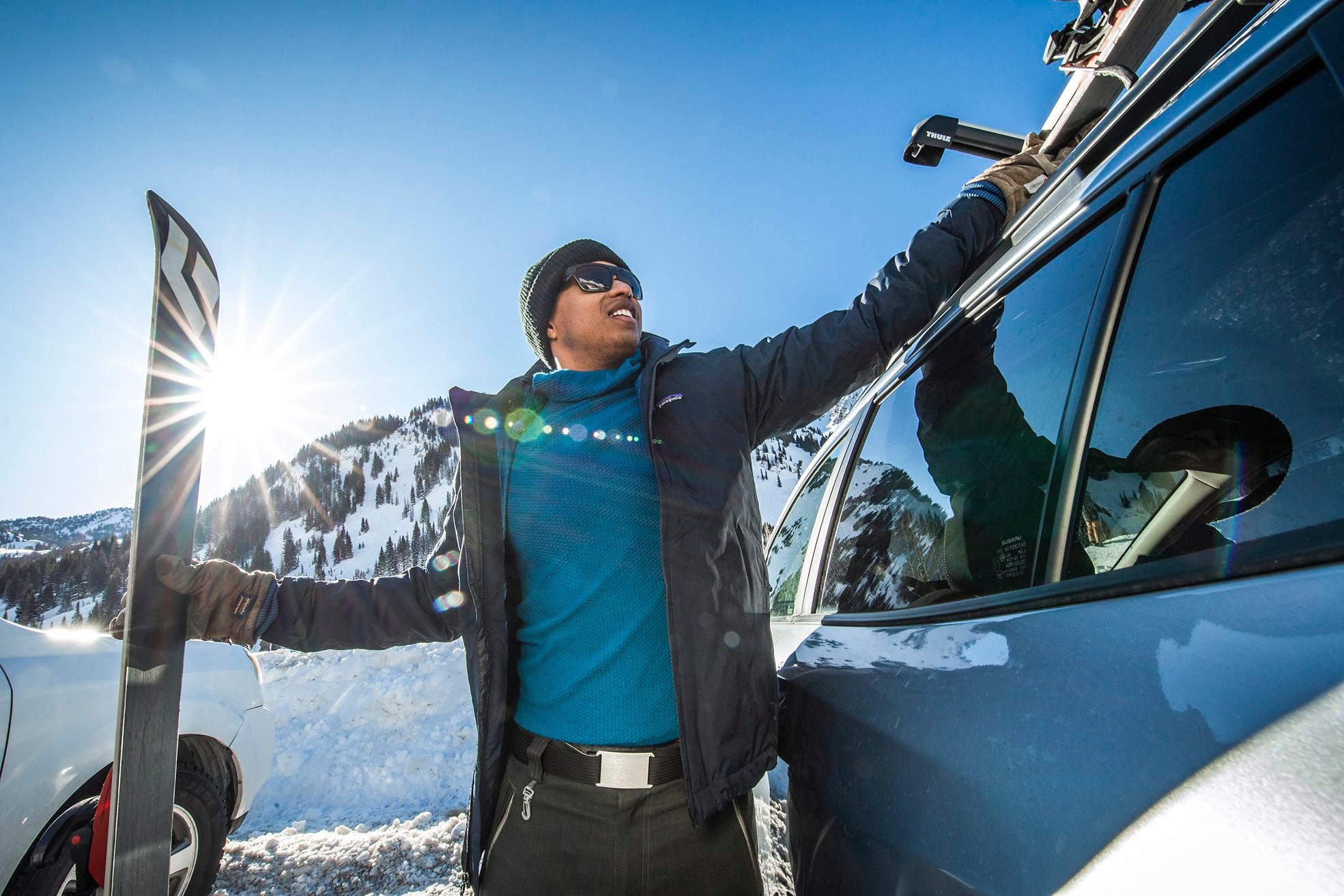 So, are you thinking about gifting yourself or a loved one something from Grip6 Belts after reading the Grip6 belt review? I sure am! Not only do they have the most refined products with incredible customization options, but they have a fantastic warranty policy.
Sure, the prices are more elevated than average from $25 to $90, but keeping the quality in mind— these belts can be quite an asset to add a classy touch to your fit. Moreover, you can buy additional buckles and independent straps to customize your belts in various ways. How cool!
So, are Grip6 Belts a good investment? Yes, yes they are!
Looking for other popular accessory brands? We've got you covered. Consider checking our reviews of Bellroy, Filippo Loreti, and Casetify.
Grip6 Belts FAQ
Grip6 Belt - how it works?
You get a buckle and a strap. Take the strap and pass it from one slash of the buckle from its back and bring all the way to the other slash. Make sure you follow the grip6 belt instructions by overlapping the strap instead of crossing it.
Can I use the Grip6 Belt for carry?
Grip6 Belts are designed in a way that they come in handy in everyday use. They are minimalistic belts and should not be used as a utility. In short, you should not use a Grip6 belt for concealed carry.
Does Grip6 ship internationally?
Yes, Grip6 ships internationally via DHL. It takes two to four weeks for shipping in Canada and four to eight weeks for shipping anywhere outside of Canada. There might be an additional cost at the customs that the buyer will have to bear.
How do I resize my Grip6 strap?
You can resize your Grip6 strap by adjusting the strap and buckle size, which usually varies from 18 to 50 for males and 0 to 40 for females. The sizing depends on the series of your choice.