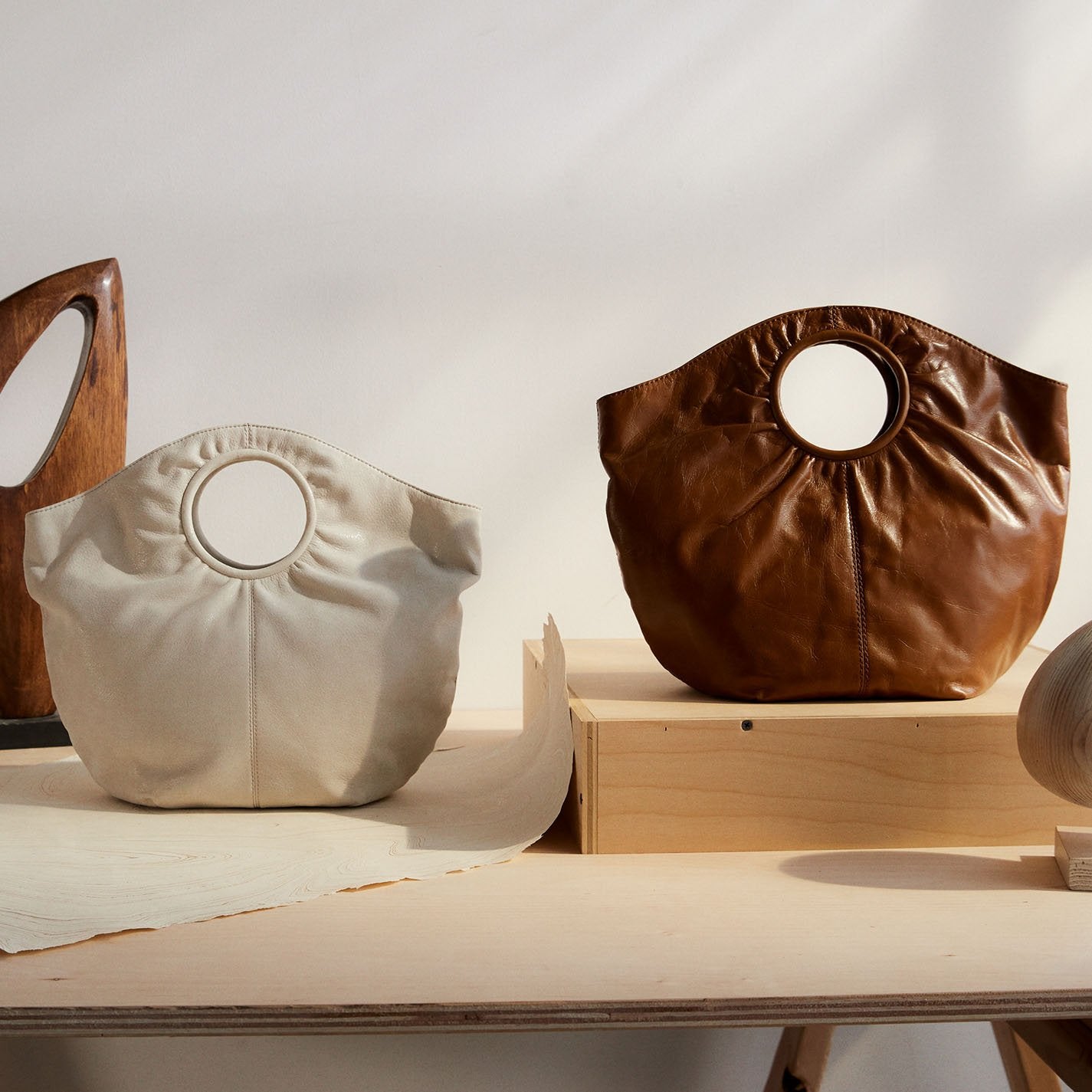 Bags are an everyday necessity for women but also for men. Figuring out which material works for you, which style compliments the particular outfit the best, and what color would match everything can amount to a headache. But at the same time, if you're one that likes to buy pieces that last for a few years, that can also be a challenge. These fast-fashion stores often make products that do not last more than a few months, just so you could purchase them again. Luckily, we've found the perfect line for you: Hobo Bags review. With a wide variety of styles and builds available in a multitude of colors at affordable prices, Hobo Bags is the savior we've been needing for our bag-related troubles.
About Hobo Bags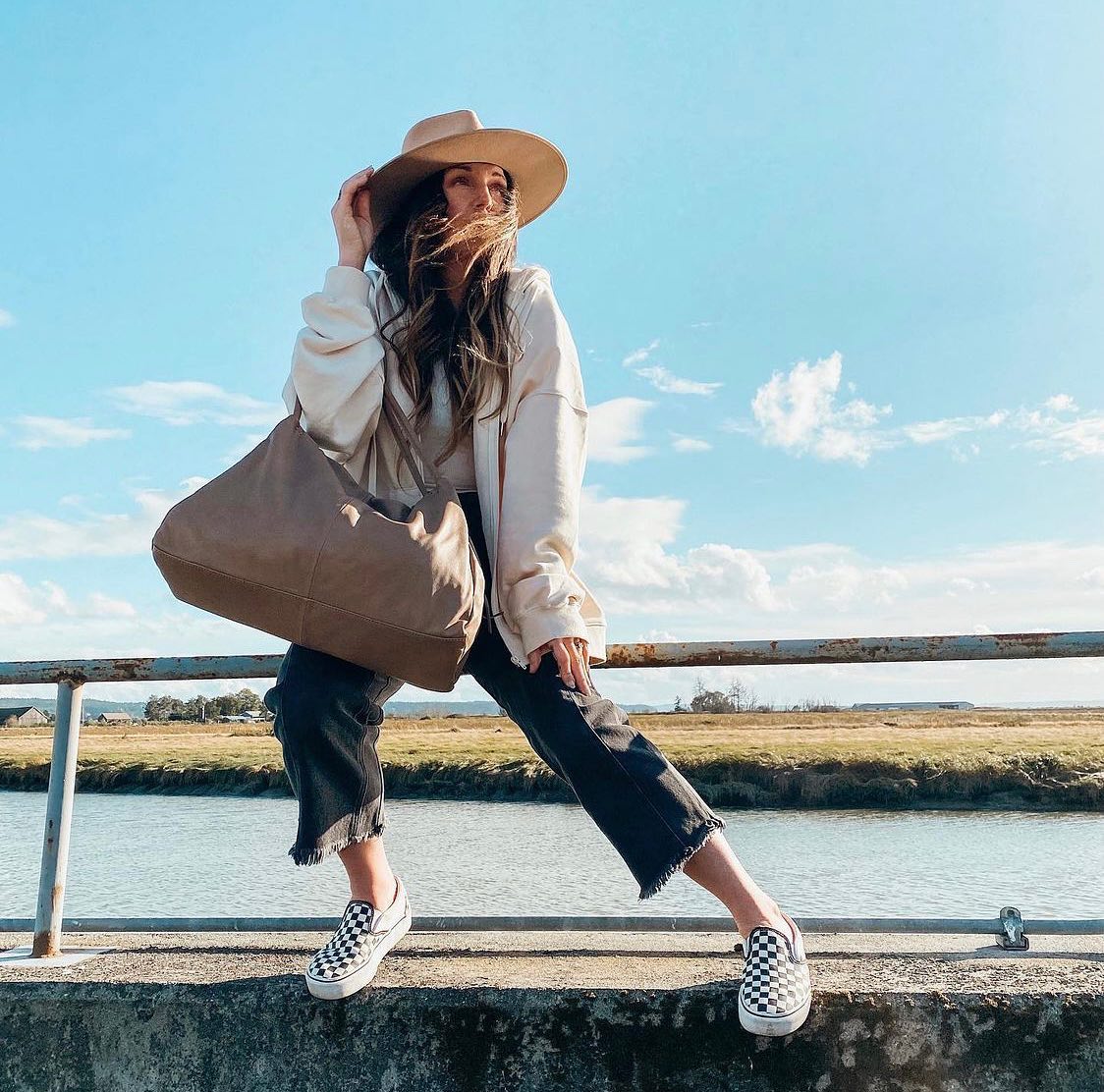 Hobo Bags is a company inspired by the American hobo way of life in which simplicity, kindness, hard work, and independence rule above all else. Following a similar philosophy, Hobo aims to create tools of self-expression, empowerment, and something that is truly yours.
The company came into being in the simple home of a leather craftswoman who invested the last of her savings in one final pursuit. Now, after almost 50 years, the company is thriving, is the recipient of prestigious awards, and works in collaboration with global big names.
Hobo aims to provide the tools for which you too can gain the tools for self-confidence and pursue your dreams. Let us get into our Hobo Bags review to find out more about its products.
Pros
Authentic leather craftsmanship and style
Excellent and sturdy fabric
Long-lasting
Variety of colors and styles available
Multiple compartments and pockets make it ergonomic
Gorgeous and vibrant colors
Cons
It can be quite expensive, with each bag feeling more like an investment
Color differences can be noted when comparing online photos to the real product
Some bags are bigger or smaller than on the website
Zippers get stuck sometimes and can be difficult to open or close
Hobo Bags Products Review
You'll find on the website both Hobo wallets and bags across a multitude of styles and designs. From cross-body hobo bags to clutches, backpacks, tote bags, Hobo purses, and shoulder bags, the company features something for everyone.
Their bags are also highly coveted, having featured, most notably, in Elle and Vogue. The reason for this is their expert craftsmanship. Leatherwork is not only hard but also something to be done with incredible delicacy.
With their premium quality leather, stylish designs, and brilliant workmanship, it is no surprise that these bags are popular and worth the hype. Let's take a look at some of their most notable bestsellers. Let's see what we've got in this Hobo Bags review!
Giorgia Leather Hobo Bags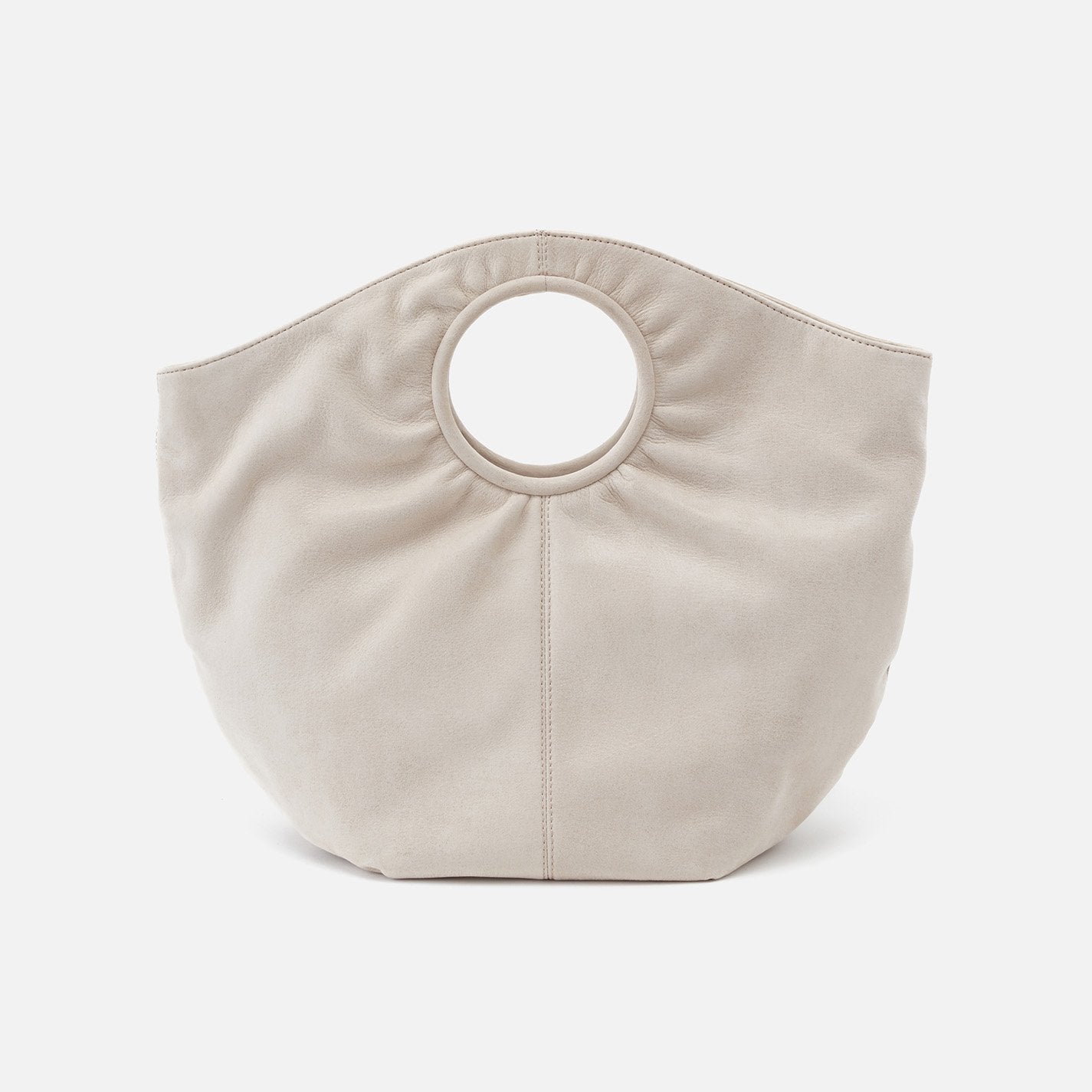 Giorgia is the bag anyone would fall in love with. Coming in four different shades and hides (pebble-colored buffed hide, shimmer metallic hide, and black and truffle vintage hide), this bag is designed to stun and impress.
Something that truly sets it apart, however, is its functionality. The Giorgia bag is designed for all occasions. With a removable strap, you can wear it as a comfortable shoulder bag or a cross-body bag, or you could choose to remove the strap and carry it as a large clutch!
With the back featuring a phone pocket that fits all phones and most tablets, as well as two slip pockets on the front, this bag ensures that you are prepared wherever you may go. Striking the perfect balance between style and functionality, if there's one thing the Giorgia bag knows how to do is to make a statement.
Customers are full of praise when it comes to Giorgia. Stephanie writes 'This bag is perfect. It's so simple and so stylish, I love it!' Katherine types, 'I am in love with the color, the finishing is so smooth.' Lexi is also full of love for her bag and says, 'This is the best bag I could invest in, it's simply perfect! The strap is so gorgeous, and I love how roomy it is! Worth the price!'
Fern Hobo Crossbody Bags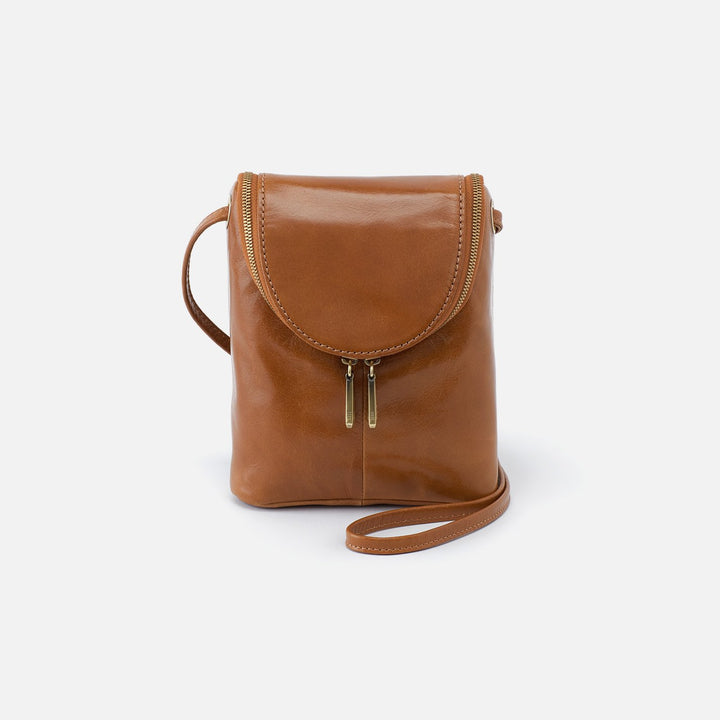 Digging into our Hobo bags review, Hobo correctly defines the fern cross-body bag as a must-have. With its sleek and practical design, this bag is perfect for everyday use. Smaller bags are usually more convenient and that's exactly what this bag offers. With a functional phone pocket in the bag, another pocket inside, and enough room for essentials, Fern is your best friend for errands. It comes in four different types of leather and tons of colors.
The classic vintage hide features a total of nine shades, and the velvet pebbled hide a total of seven shades, the metallic hide is available in three colors and the buffed hide in two.
It features a single leather strap of 28″ that can be adjusted to make it smaller too. With the gorgeous old English brass hardware catching the attention of all those who pass you and the cross-body design making the bag the most functional of the bunch, this bag is sure to get you exactly where you want, in style.
What The Customers Love About It
Nora writes, 'I love this bag. Soft and roomy for a cross-body. Fits my phone, keys, and hobo trifold wallet. The strap is long enough, and if it is too long for others, you can re-tie it for your needs. Great for running errands or as an everyday essential items bag.'
Beth reviews the features and comments 'Just right for a small cross-body/shoulder purse for my sister- holds her phone, keys, glasses- just like she wanted. Color is just as shown on the internet and leather is soft – would purchase again.' Linda expresses her pleasure over the strap length and says, 'Nice little purse! It fits everything I need just perfectly. I love that it crosses my body and is a good length! some cross-body bags tend to be too short.'
Pier Hobo Shoulder Bags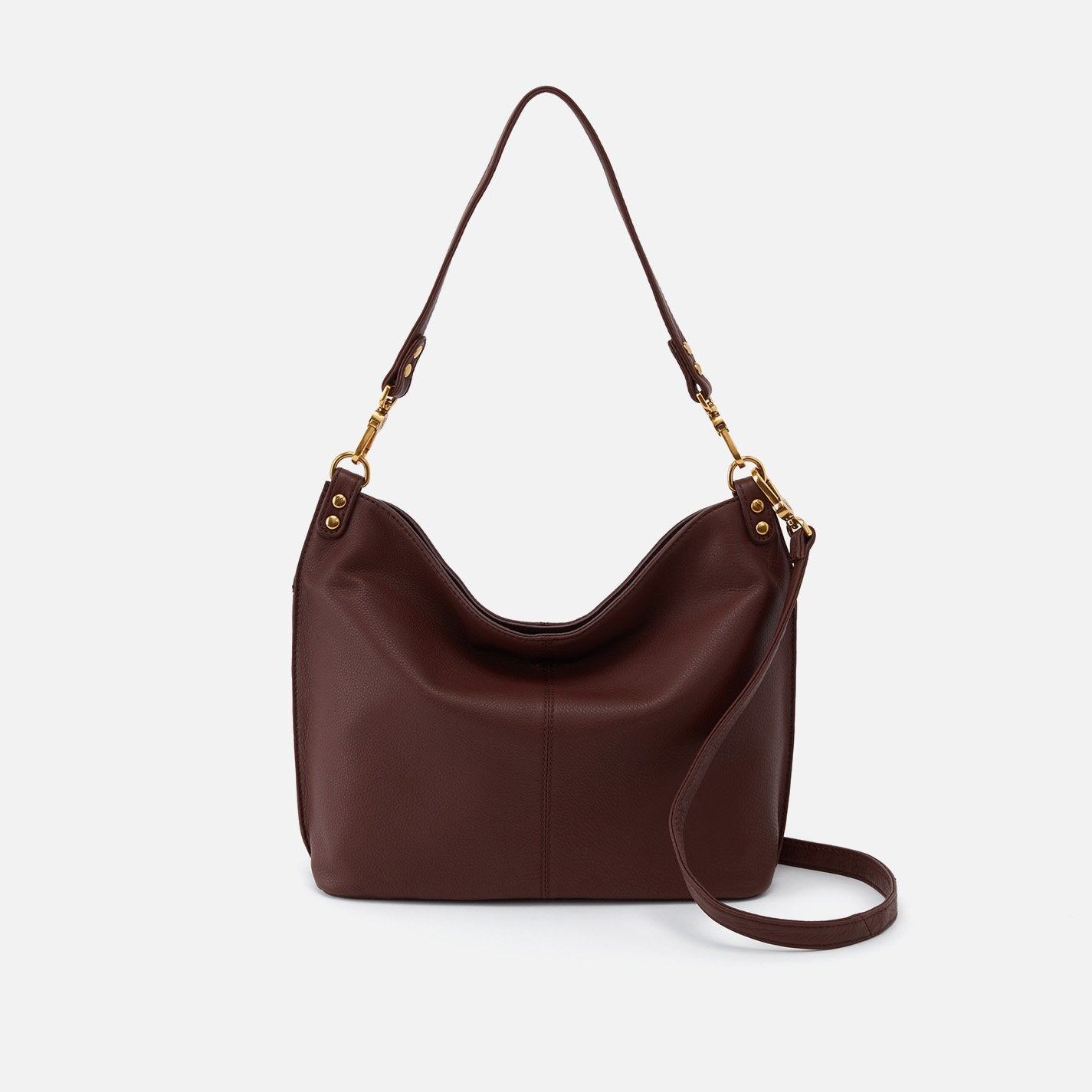 Next on our list of Hobo Bags review is The Pier Shoulder Bag. It is one of the best shoulder bags you can invest in. With its convertible design, you can choose to match the occasion and go with either a cross-body bag or a shoulder bag. Perfect for a casual outing and scoring great points in functionality, this bag is quite popular among customers.
It features stunning old English hardware, magnetic closing, and a smartphone pocket. Inside, the bag features three slip pockets, one zip pocket, and a pen pocket, complete with wanderlust lining. Pier comes in three different kinds of leather, velvet pebbled hide, metallic hide, buffed hide, and tons of gorgeous colors to choose from. All in all, this bag is made to impress.
What The Customers Love About It
Sandy left a detailed review examining all features and says, 'Great handbag with wonderful, soft leather. I purchased the scarlet color, and it looks beautiful. I was on a mission to find the perfect size bag to use every day and to travel with. This Pier seems to be a good size. The bag is not heavy and has nice pockets.'
Similarly, Keila loves her purchase and says, 'On the quest for the perfect everyday bag, I skipped over this perfection because it didn't have a zippered top. However, the magnetic closure is completely secure enough, and now, it is the perfect bag! It keeps all my belongings in its many designated pockets, and it is super lightweight.
I forget I have it on! It honestly feels like a hug tucked under my arm. I love it so much, and I know the leather is going to soften and be more beautiful with time. I honestly don't know why I look anywhere else besides Hobo for my essential handbags.'
Sheila Suede Hobo Bags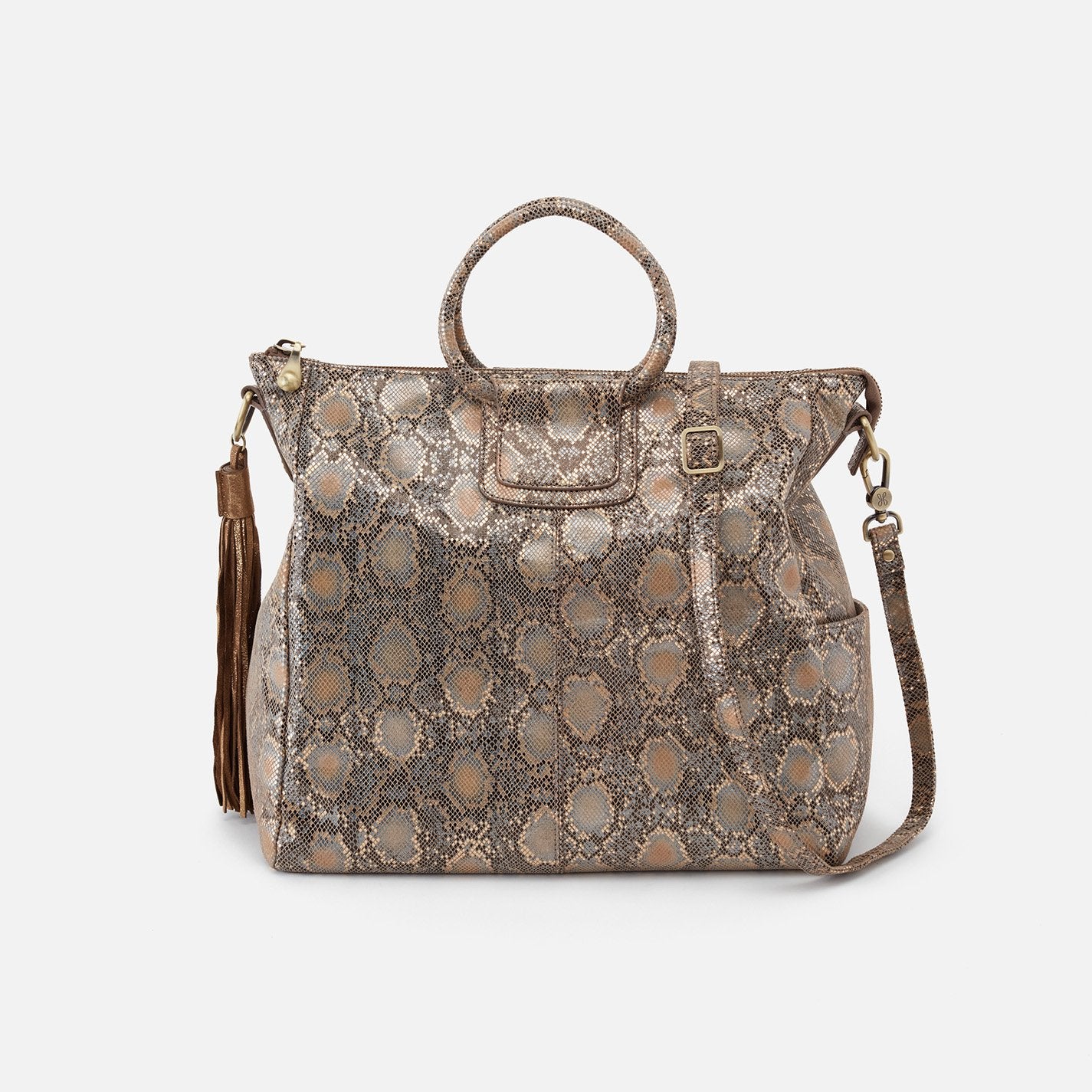 The Sheila Suede Bag is one that is known to impress and sell out faster than most bags. Designed for maximum carriage, this bag is perfect as a sleepover bag, travel bag, or one to hold study materials. The cross-body strap makes it easier to carry, while all the pockets ensure that all your belongings are accounted for. These bags come in a variety of different leathers and colors, making each one's construction unique.
The slate velvet pebbled bag features lovely old English brass hardware and gorgeous finishing that only shows more with age. With a top zip closure and front slip pocket, Sheila makes space for everything. Inside, you'll find two slip pockets, a pen pocket, and two more slip pockets with wanderlust lining.
With its sturdy build, cross-body 20″ handle, and two smaller leather handles, the carriage is a breeze when it comes to this bag. All in all, this is perfect for all those days when you need to carry more and still make a statement.
What The Customers Love About It
Amy leaves her own review and states 'The bag is so roomy and has interior slots to hold my phone as well as one zippered compartment. I like the lining; it's easy to see what's inside. There is an exterior side pocket too that can fit a water bottle or phone. This tote wouldn't be big enough as a weekend or overnight bag for me, though I could imagine adding a laptop, notebook, and some organizer pouches easily. I ordered Slate, and this is a darker warm grey with a slight green tone. Very pretty.'
Linda verifies the style and size and says, 'This bag is a great style, just really large!'
Beckett Green Hobo Bags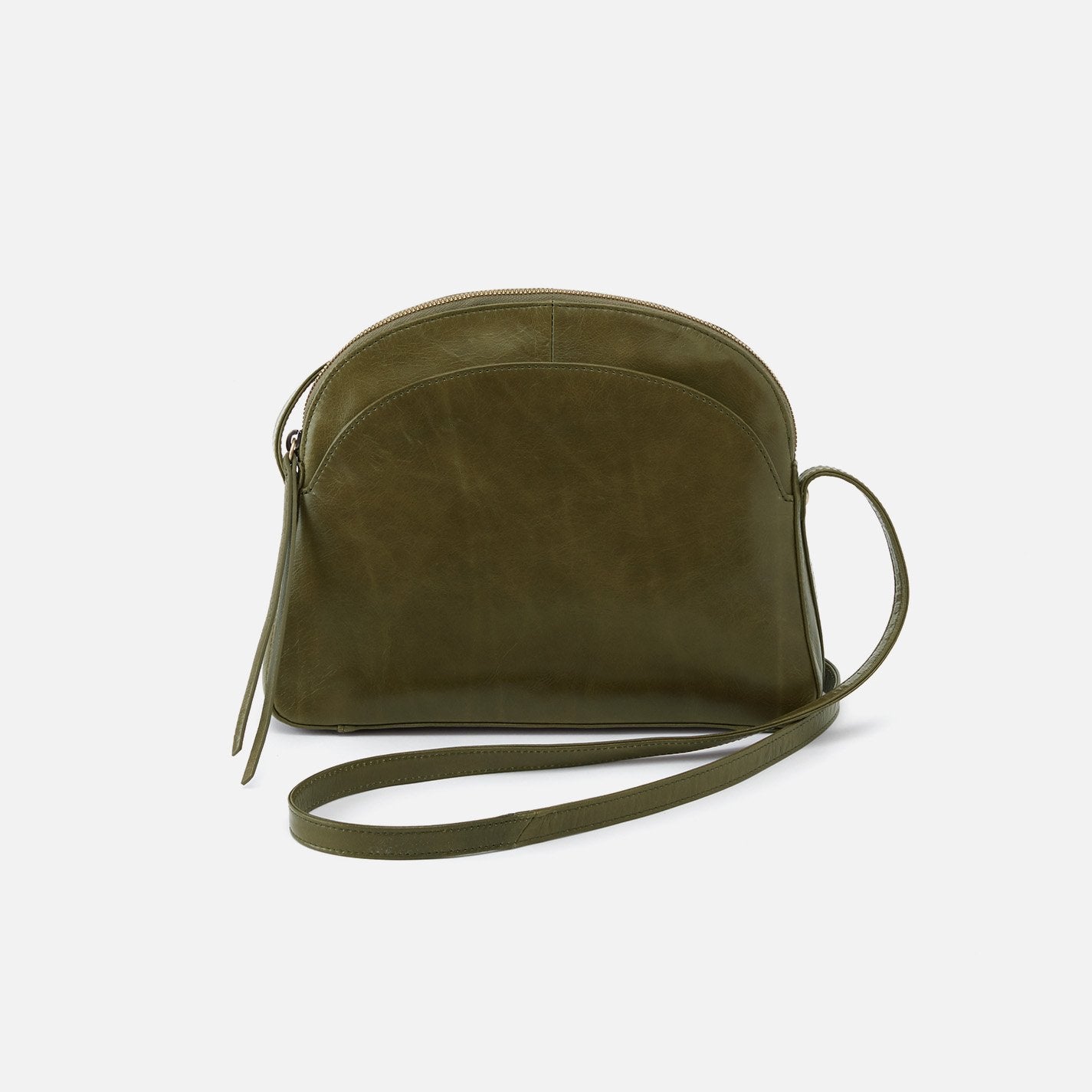 Beckett is one of Hobo's most lovely cross-body bags. With a charmingly adorable build and four different colors, this bag is known to impress and leave wanting. Its gorgeous vintage hide only gets better over time and brings the color out even more.
The Brushed Antique Brass hardware complements the overall build brilliantly and brings out the look even more so. The front features a magnetic slip pocket to stash your belongings in, while the back holds the signature smartphone pocket.
Inside, you can find three slip pockets (one on the front, two at the back), a zip pocket, and a pen pocket with wanderlust lining, as well as plenty of room to fit all your daily essentials. The solid single leather strap makes carrying this bag easier and ensures that it doesn't get in the way. For anyone looking for a daily-use bag to stash the essentials, Beckett might be exactly what you're looking for.
Popular Alternatives to Hobo
What The Customers Love About It
Rebecca comments 'I really love this cross-body bag. It is a little larger than most, and I like the sturdiness of the leather. I like that the strap is thicker than most cross-bodies, and it holds more than it looks like it would. I got the Amber, which looks more like natural leather, again, beautiful bag by HOBO!'
Deb bought this bag as a gift, and she says, 'Beautiful little bag. It was a gift, but it looked and felt very well made. The recipient was just thrilled!'
Joan, a confirmed HOBO veteran, says 'This was my 4 Hobo purse and my favorite due to the perfect size! This purse holds all my items! As always, the quality is lightweight, soft leather, and well made! Keep the colors coming; I may want one in a bright summer color!'
Hobo Bags Reviews from Customers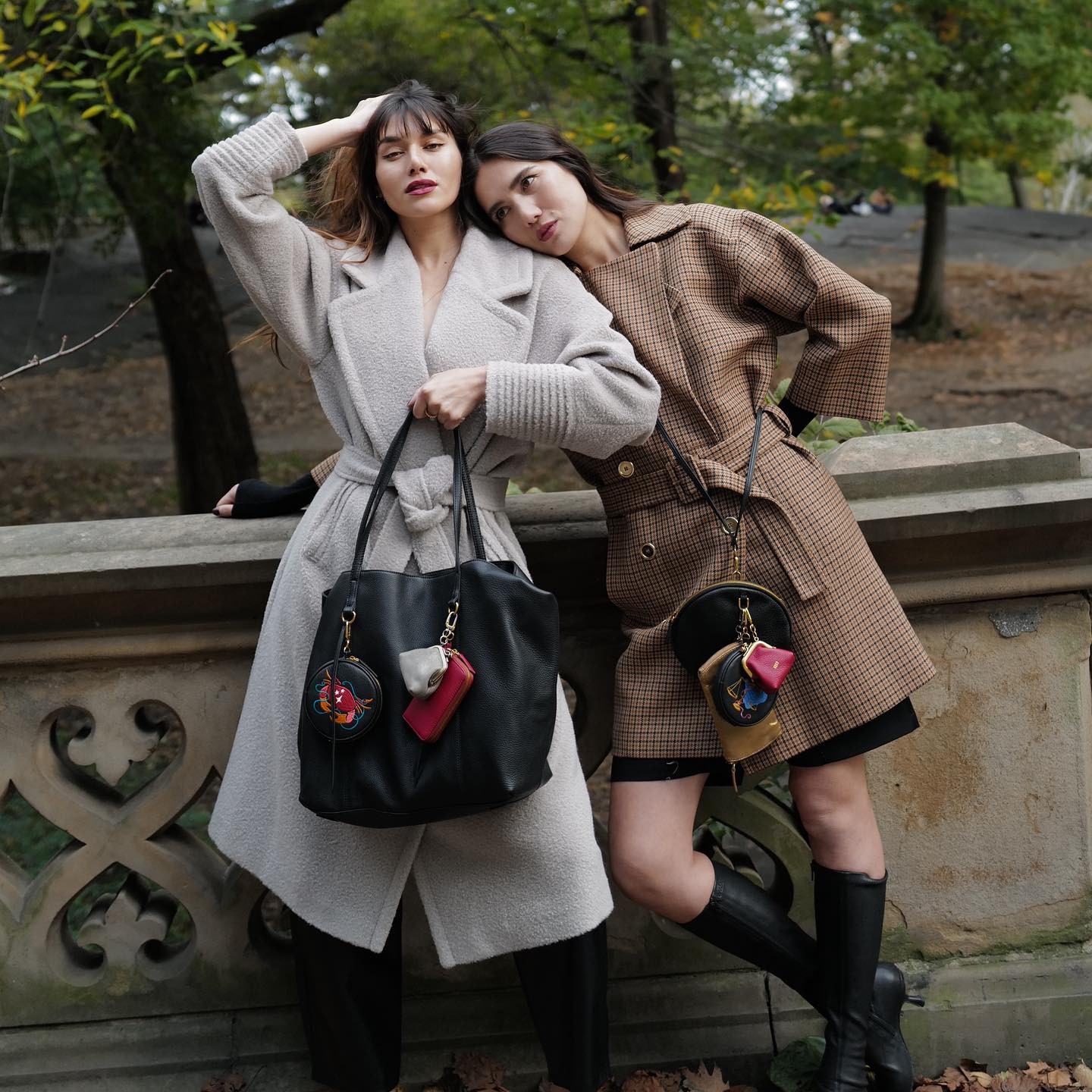 This article would not be complete without customers Hobo bags review. Hobo has received excellent ratings on and off their website. Ranging from TrustPilot, Amazon, and their own website, the reviews seem to be mostly positive. Teresa bought her first Hobo bag and was delighted. She writes, 'The leather is beautiful and smooth As butter! I love the size – I usually carry a tote because I carry a lot. This purse holds so much yet is lightweight. I have RA, and that is important. Also great that it can be carried as a backpack too! It has an outside slot for my phone and inside zippered pouch and Open slots as well – all a must!'
Brenda purchased a wallet and has similar praises. She comments, 'This wallet is beautiful in color and the material. Plus, it is made more functional than any wallet I have ever bought. I have bought it in 3 colors and will probably buy it in a couple more just to match different purses. I am forever getting compliments on it when I am checking out at stores.' Cathy comments on a wristlet and says, 'I am so pleased with this wristlet. The leather is so soft and beautiful, and the interior is perfectly functional. Holds all my cards, glasses, and phone.'
With 18000 reviews on their own website and many others elsewhere, it seems pretty clear that Hobo is the brand to invest in.
Sign Up for Hobo Bags
You can sign up for Hobo Bags by following this link. Simply enter your first name, last name, email address, and create a unique password, and you're done!
Where to Buy Hobo Brand Bags
Hobo is a brand that prides itself on its accessibility. If you are someone who prefers shopping online, you can easily purchase Hobo products from their website. However, if you're looking for an in-store experience, you can visit their flagship store in Annapolis or find a Hobo store near you via their store locator.
Hobo Bags Shipping and Return Policy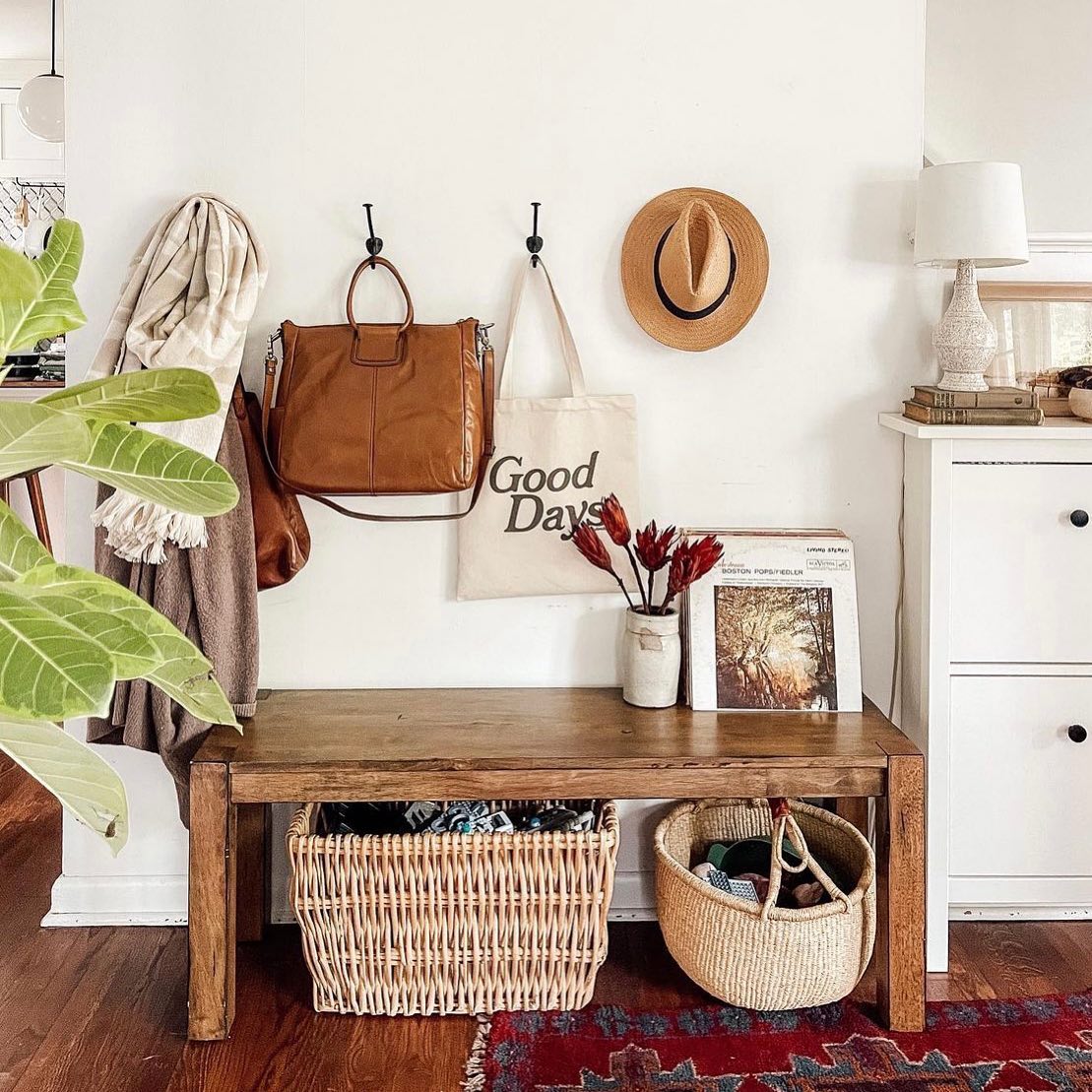 Hobo ships internationally as well within the US from their Flagship store based in Annapolis, Maryland. Orders within the US are shipped via UPS and have four options. UPS ground delivers after 2-10 days in transit, UPS 3-day select delivers after three business days in transit, UPS Second-Day Air delivers after two business days in transit, and UPS Next Day Air delivers after one business day in transit.
However, it is important to note that these are estimates and the final delivery dates are within the control of UPS rather than Hobo. They also ship internationally, for which an extra delivery fee is charged as per the delivery location. The processing time for international orders is 2-5 business days, 2-3 weeks, after which the order shall reach its destination.
It is important to note that orders can neither be edited nor canceled once they are placed.
Hobo offers free returns for all unused items ordered through their website. All one needs to do is print the prepaid UPS label and mail it back to the company. Items returns can be exchanged or fully refunded. However, international orders or items bought in the final sale are non-refundable. You can find the refunding process and more information on their return policy page.
Hobo Bags Promotions & Discounts
Hobo offers a full 10% discount upon signing up for their newsletter. They also have a referral program in which for each person you refer, you receive $25 off. While they do not have discount codes available, they do have end-of-season sales in which prices go up to 50% off. You can view their products on the sale page.
Contact Hobo Bags
You can contact Hobo Bags with any queries regarding your order from the contact page. You can also reach them through their email [email protected] or phone number 1 (866) 516-6042.
Hobo Bags Review: Editors Verdict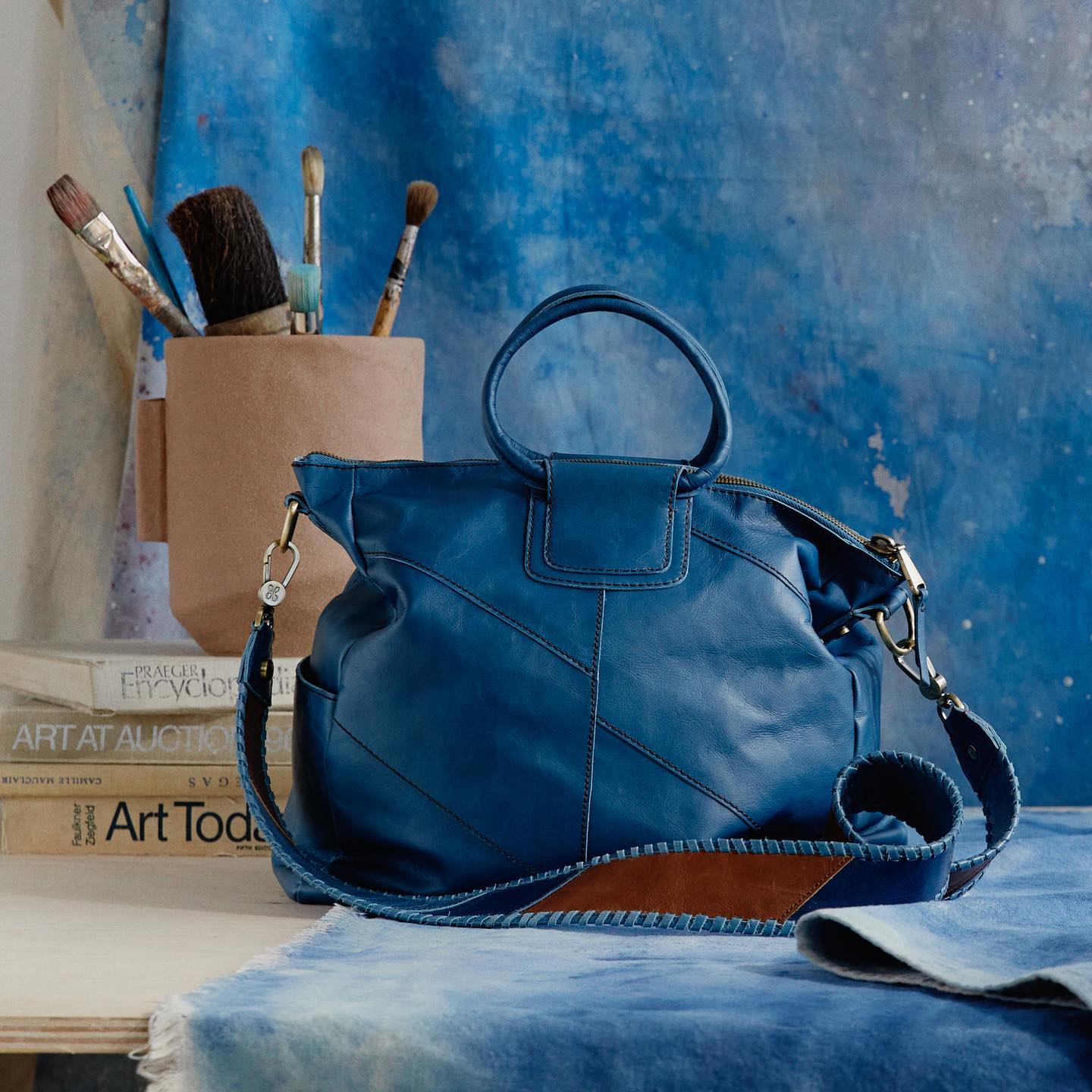 It's easy to say that Hobo Bags are quite possibly one of the best ones out there. Made with supreme quality materials and leather that doesn't just look good but also feels good, Hobo only puts the cherry on top with excellent workmanship that doesn't just ensure quality but also longevity.
These products are designed to last you a very long time with no complaints of color fading or peeling over time. Moreover, the colors are simply gorgeous and bound to get you comments wherever you go. With tons of compartments and pockets, these products not only look good but are also ergonomic and extremely functional.
The hefty prices do seem daunting at first, but it is worth it with the excellent product they offer you. It is an investment worth making.
If you are still searching for the perfect accessories to fit your lifestyle, consider reading our detailed reviews of Away Luggage, Beis Travel Bags, von Holzhausen and Rebag.
Hobo Bags FAQ
What are hobo bags used for?
Hobo bags can be used for whatever you want. With a variety of bags available, these serve many functions. From backpacks that can be used by students to cross-body bags for more items and clutches for when you have fewer things to carry, these bags can be used for anything they have the space for.
Is Hobo real leather?
Hobo bags are made of real premium leather, which is a by-product of the food industry. More' exotic-looking prints or hair products are also produced using leather hides.
Are hobo bags good?
Hobo bags are some of the most coveted bags, having featured in popular features like Vogue and Elle and even been a favorite among celebrities like Celine Dion and Kate Hudson. The quality is such that they are bound to last a very long time, and their appeal is as clear as day at first sight.
Where is Hobo leather made?
Hobo works with full-grain leather coming from France, Italy, US, and Brazil. Moreover, the leathers come from the finest of tanneries, following strict ethical and environmental standards.
Are hobo bags stylish?
Hobo has some of the most stylish bags out there. Ranging over a variety of styles, colors, and types, there's something here for everyone. It's their unique style that sets them apart from all other brands, after all.