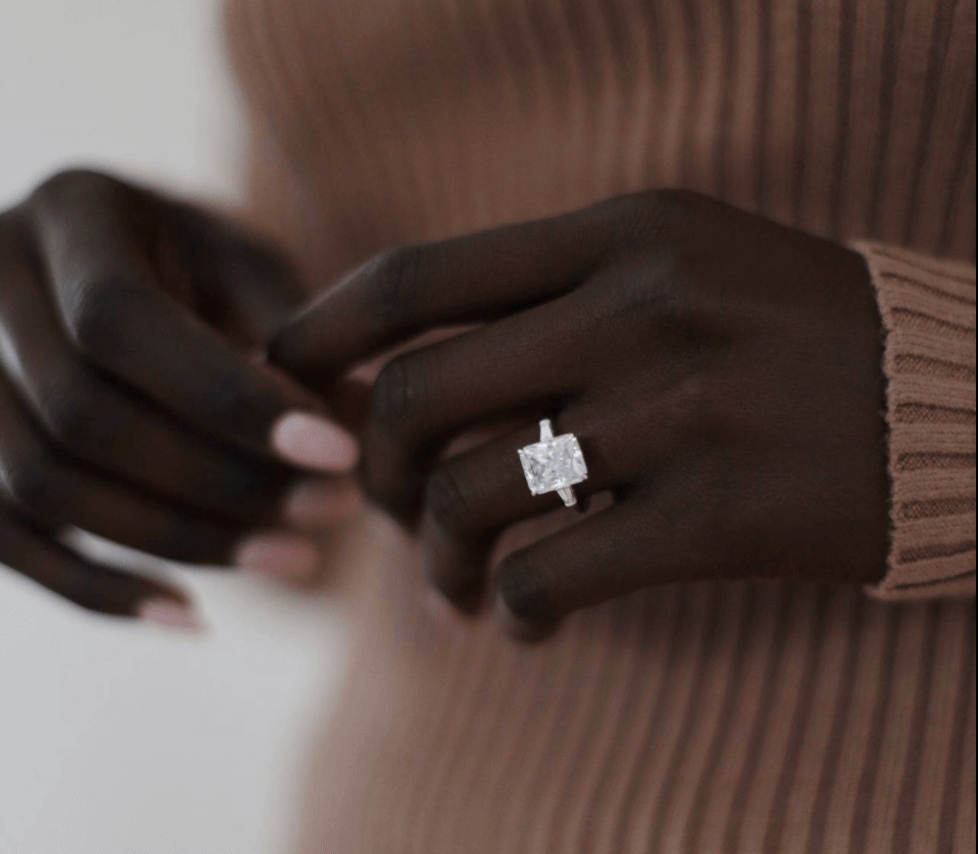 Finding high-quality diamonds and jewelry on the internet can be challenging. As one of the leading privately held diamond and jewelry retailers online, James Allen has an expansive range of high-quality diamonds that come in different customizable styles. The company pioneered how buyers shop for fine jewelry online and allows them to customize their jewelry to their tastes with just a few mouse clicks. We'll look at James Allen reviews from consumers to get the full low-down on this brand and its products.
About James Allen Jewelry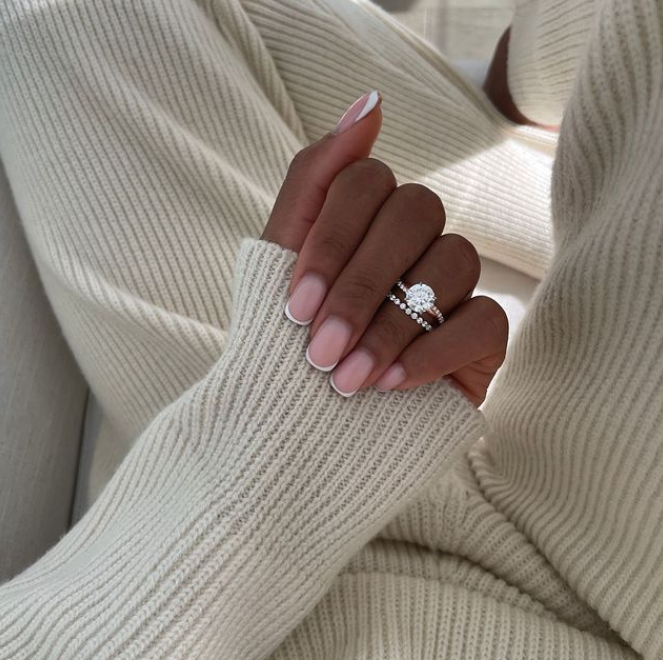 The founders of James Allen Jewelry, Oded Edelman, James Schultz, Michele Sigler, and Dean Lederman got together, combined their talents, and created JamesAllen.com in 2006.
The e-Commerce company soon became the largest privately held online bridal and diamond retailer globally, with a mission to offer online consumers the highest quality diamonds and the most extensive selection at the best price.
For three generations, Oded Edelman's family was famous for being the most discerning eyes in the diamond business. A relentless innovator, Oded, was determined to merge his heritage with the way online people shop today.
James, an early internet adopter with expertise in online retail, was looking for an engagement ring he bought from an online auction.
Upon asking the worth of the jewel, he discovered having acquired a high-quality diamond for half the price of a store value. Being the recipient of this beautiful ring, Michele decided to join her husband with her expertise in customer service operations.
James Allen Overview
Dean, a diamantaire with 20 years of polished diamond manufacturing and international distribution experience, joined forces with Oded, James, and Michele to bring expert financial and operational management to the business.
Today, the company is the only retailer hand-selecting its rings settings and more than 200,000 conflict-free diamonds, highly magnified 3600 HD.
The 3D technology has given James Allen the first pick of gem anywhere because manufacturers worldwide are stunned and awed by this technology.
The brand maintains a good reputation and was featured in notable press outlets. These include CNBC, National Jeweler, and Business Insider.
Pros
They have tons of engagement rings, gemstones, diamonds, wedding rings, and fine jewelry pieces
The brand gives a lifetime warranty to all of its products
They have a 24/7 diamond expert with options for real-time diamond inspections
They have a hassle-free return policy with a 100% money-back guarantee
They offer free engraving and one-year free resizing options.
360° Diamond Display technology
Cons
They have a limited number of showrooms
The brand only supports credit cards, personal checks, money wire and money orders, PayPal, and Splitit
International customers have to pay a return shipping fee
You cannot return special orders
James Allen Products Review
With an extensive selection of jewelry pieces, there is something for everyone at James Allen. Whether you're looking for the best James Allen rings, necklaces, wedding bands, or diamond engagement rings there's something for everyone.
With that in mind, here are some of their bestsellers.
James Allen Engagement Rings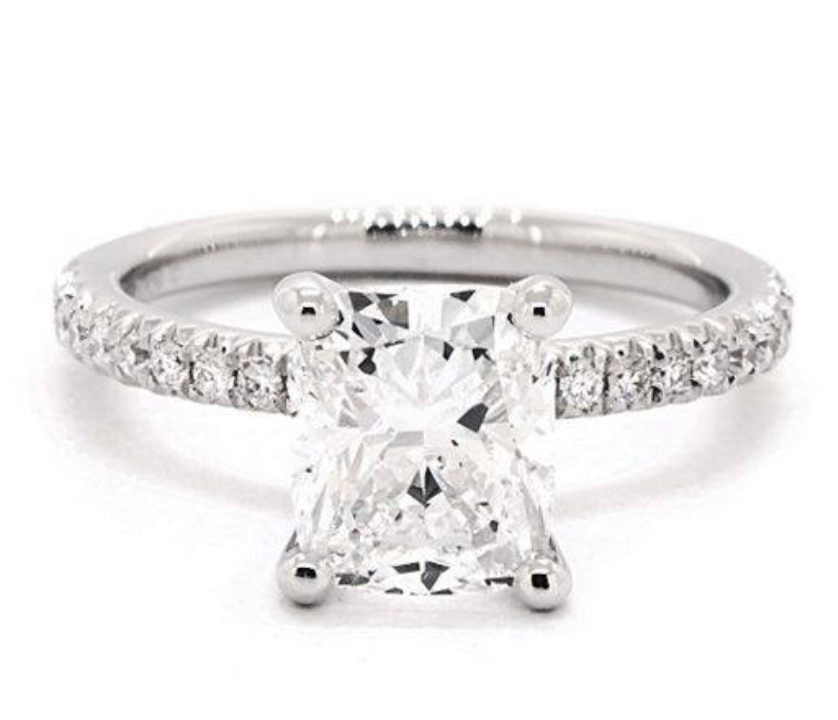 Let's start off our review with the James Allen rings. The engagement rings on James Allen's site give you the option of either designing or customizing your diamond ring according to your preferences. James Allen engagement rings come in different design styles like solitaire and various designer collections cut differently.
Based on James Allen engagement rings reviews, customers love their engagement rings because they have stunning styles. The James Allen platinum solitaire ring costs $5,267 and weighs 0.96 carats with 2.5mm knife edges.
According to James Allen reviews, customers purchased this classic, timeless ring because it has an elegant appearance.
If platinum does not appeal to you, you have the option of the $4,450 James Allen princess cut diamond, 2.5mm knife-edge, solitaire engagement that also weighs 0.96 carats.
You can go for a little bit of color by choosing the James Allen Yellow Gold Petite Pave Crown Diamond engagement ring that goes for $1,462. It has a lab-created 1.32 Carat E-VS2 princess cut diamond and costs $3,110.
The James Allen 1.07 Carat F-VVS2 princess cut Gold Petite Pave Crown Diamond engagement ring with a counterpart of 0.91 Carat F-VVS2 princess cut diamond.
The James Allen 14K White Gold Princess Shape Trio Diamond Engagement ring comes with a simple and elegant design.
The trio princess-shaped diamond is an enviable fire and beauty delight when set with a center diamond or gemstone of your choice. It offers a stylish, chic look when paired with a wedding band.
James Allen Diamonds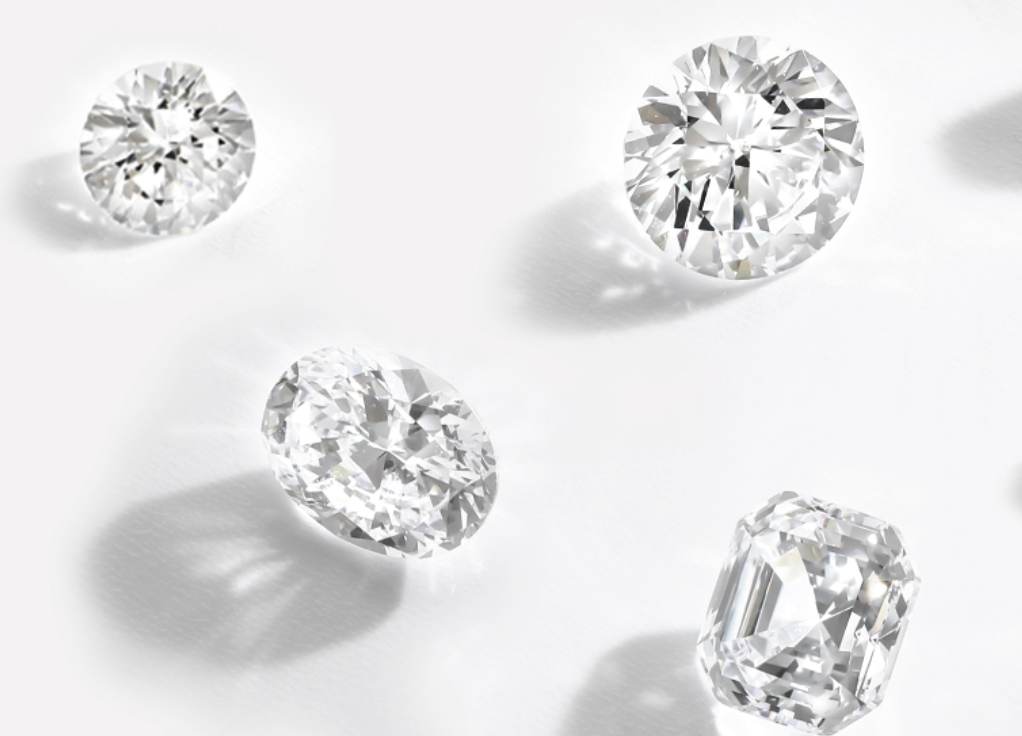 The brand allows you to design your engagement ring with more than 200,000+ diamond options. You can see James Allen diamonds in 40x superzoom, as they are all magnified in 3600 HD to allow you to get to know them better before making a purchase.
You can start with a diamond, lab-created diamond, fancy color diamond, fancy color lab-created diamond, or start with a setting. Loose diamonds at James Allen are either round, princess, cushion, emerald, pear, heart, and much more.
James Allen reviews from customers reveal that they love their diamonds because they come in different shades, including pink, orange, blue, black, green, and brown.
James Allen Ring Reviews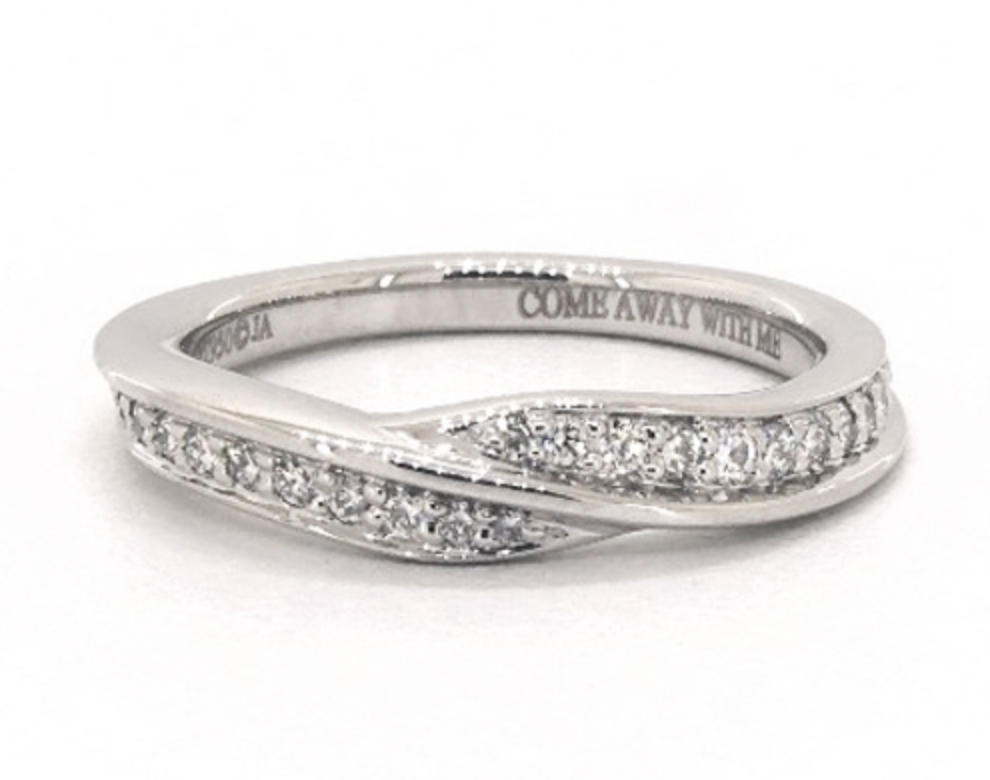 Based on the James Allen ring reviews, buyers have fallen in love with their wedding rings because they allow them to say I do in style. You can design your wedding ring by picking up a diamond or a simple setting. James Allen rings will not disappoint you!
The James Allen 14K White Gold Bezel Set Pave' Diamond Engagement Ring is a delicate, refined, and beautifully finished diamond engagement ring.
It is hand-crafted purposefully to fit the diamond or gemstone at the center of the ring. The ring features the right mix of glittery pave' and sleek lines, with an option of custom designs to fit just any type of fancy-shaped diamond.
For floral-inspired lines and shaping, chic and elegant feminine engagement ring, the James Allen Gold Floral Halo Matching wedding ring only costs $472.
The radiant shining of the gemstone or diamond at the center of this ring does not fail to glam up your look together with the lustrous metal band.
James Allen 14K White Gold Round Split Band diamond halo engagement ring features a pave' halo and under gallery. Style up the call with additional fancy-shaped diamonds and gemstones at the center of the ring to bring out its true beauty.
James Allen Diamond Earrings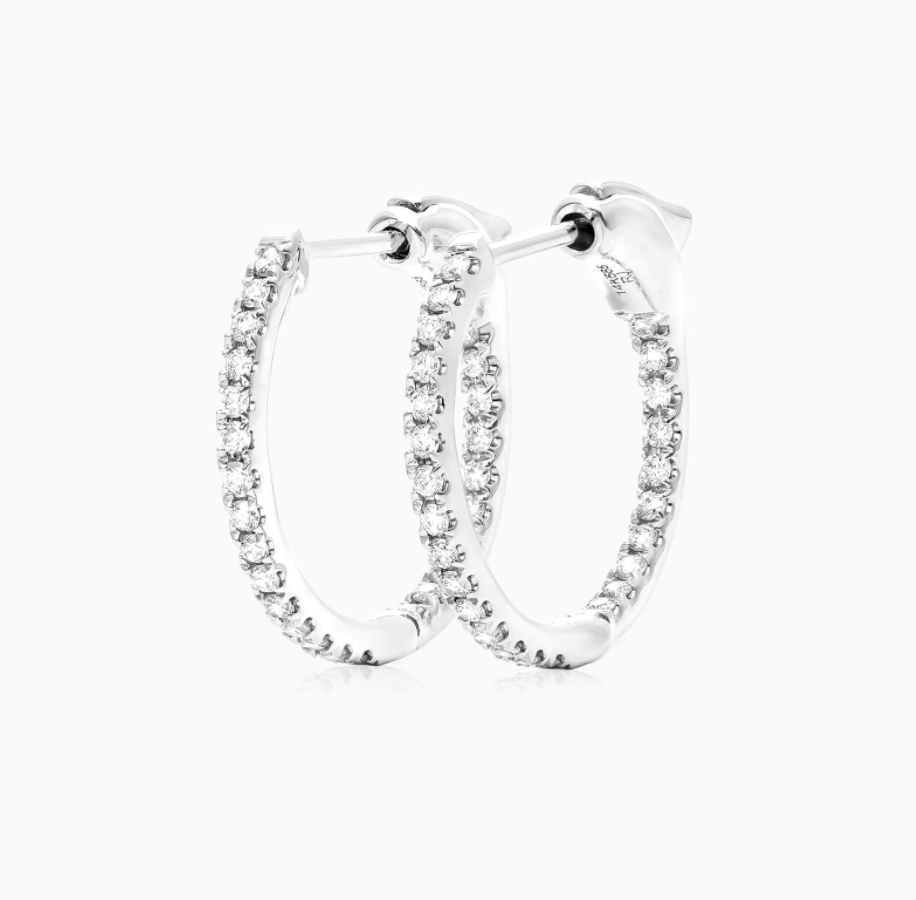 Designed to bring out classy and sassy while highlighting your personality, James Allen diamond earrings go hand in hand with any look. With several choices to choose from and arrayed with yellow, white, rose colors, you will get spoilt for choice.
James Allen 18K White Gold Cushion Halo Diamond Stud Earrings are going for $2,085. They offer an eternal classic look to upgrade your diamond studs.
James Allen 14K Yellow gold single pierced diamond triangular huggie earrings is a new generation of earrings that detach diamonds from the metal settings and instead stick them to the jump rings. This way, light quickly enters the diamond and adds a captivating movement.
James Allen rose gold baguette and round diamond flower earrings combine modern elements of baguette petals and vintage aspects of cut diamonds to bring about a special and unique look. The earrings are perfect for your daily wear.
James Allen Necklaces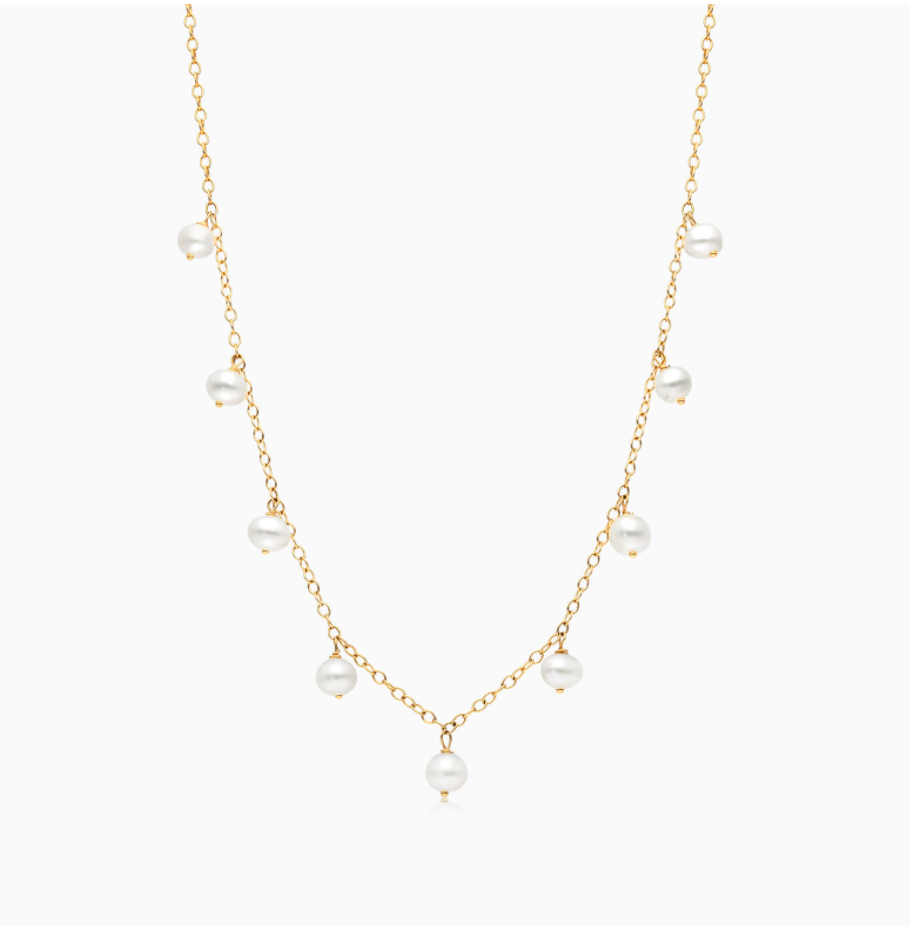 The company has a range of necklaces that can add a touch to your personality while highlighting your features. James Allen necklaces can go with just any type of outfit, bringing out that spicy look and adding color to your face.
From diamond pendants, diamond necklaces, gemstone necklaces, and pearl necklaces.
James Allen four-prong basket solitaire diamond pendants are brilliantly-crafted and are available in various metals — from platinum, 14K white, and yellow Gold, different carat sizes.
It is uniquely designed to enhance the beauty of a brilliant round diamond. This dazzling solitaire pendant is attached to an 18-cable link chain, holds great value for money, and is perfect for any occasion.
James Allen 14K yellow gold diamond starburst necklace goes for only $337 and offers an ideal sparkle for everyday wear. James Allen rose gold pink freshwater cultured Windsor pearl and diamond trio leaf pendant is a whimsical and romantic design.
The curving mount of gold and trio diamond-studded leaves delicately drapes over the pearl to complement the necklace.
James Allen Customer Reviews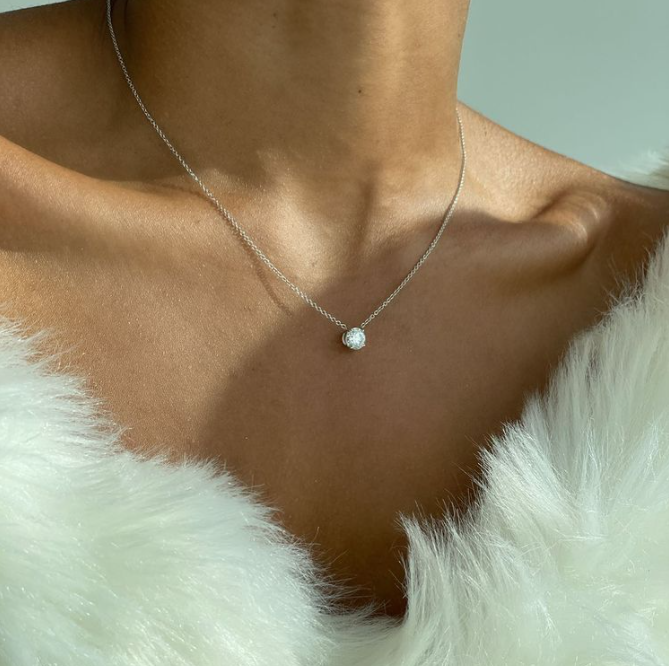 We checked James Allen customer reviews and discovered that most of them were positive, with most buyers having good things to say about this e-Commerce retailer. Their site flaunts an almost-perfect review history, with common themes being price, quality, and delivery time.
Trustpilot gave James Allen an average rating of 4.4 out of 951 reviews. A high percentage of buyers stated that they love their products because they are high quality and come in excellent packaging.
Most of their customers report that their experience with the company was one in a million, including the ease of ordering through their online platform, top-notch customer service, and speedy delivery.
Popular Alternatives to James Allen
Other customers commented that they provide insurance that replaces lost jewelry, comprehensive worldwide coverage, and protection against damage, theft, and accidents.
While James Allen has numerous positive reviews online, some international customers complained that their orders arrived late. They also complained about having to pay a return shipping fee.
Sign Up for James Allen
Signing up at the James Allen website is effortless, considering you have a legit email address, fill in your details, and you are ready to begin browsing their site for their jewelry, their latest deals, and promotions. You'll also enjoy $100 off your first order once you sign up.
Where to Buy James Allen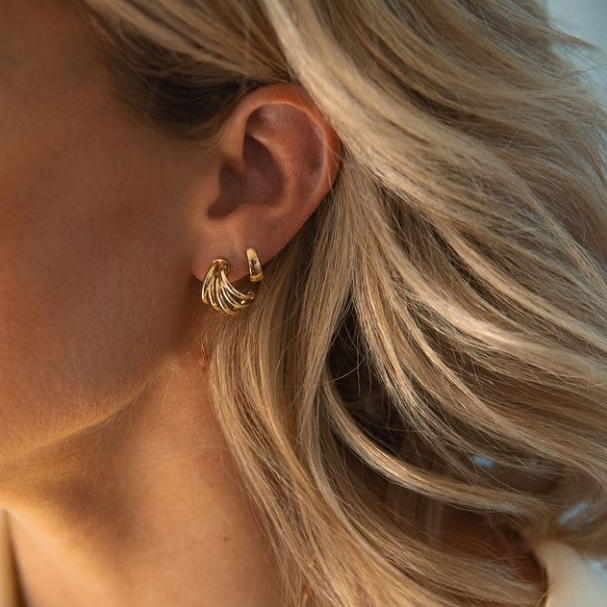 You can directly order James Allen products online, right off their official website JamesAllen.com. You can also get their products at one of the physical James Allen locations in Washington or New York.
James Allen Shipping and Return Policy
Shipping
James Allen ships internationally and provides insurance and swift, free shipping to their destinations. The package items securely, and the brand ships orders after they have passed their quality control inspection.
They ship U.S. orders worth over $500 via FedEx Priority Overnight, while they ship international orders that total more than $500 via FedEx International Priority.
International customers who order items worth less than $500 should expect them to be shipped USPS or FedEx Economy. The James Allen warranty allows you to enjoy free prong tightening, rhodium plating, re-polishing, and cleaning services.
James Allen offers a lifetime upgrade allowance for customers who want to upgrade their previously purchased rock and get a bigger one. The warranty allows you to easily swap your old piece and get 100% credit that you can use to get a new diamond.
However, for this policy to apply, the new diamond needs to be at least twice the price of the old one.
Additionally, James Allen offers its clients the opportunity to get insurance for their diamonds with the same company they use, which ensures their customers' diamonds are safe from accidental losses or damage.
International consumers will cater to their country's duties, VAT, tax, and any other charges. You are advised to check with your local authorities before placing an order.
Return Policy
James Allen's return policy offers a 100% money-back guarantee for those not satisfied with their purchase. However, you can only return or exchange items within 30 days, and they have to be in their original, unworn condition.
They don't accept items that show signs of wear or any alteration by a jeweler.
Loose diamonds must have the original lab grading report. If you don't have this report, you'll have to pay $150 to replace it. They don't resize tension rings and eternity brands because they have to be completely re-crafted.
As such, you might want to order the right size when making a purchase.
Customers from Canada and the United States enjoy free return shipping, but it's limited to three per customer.
James Allen Promotions & Discounts
James Allen coupons are a great way to purchase quality jewelry from the vast inventory of their jewelry, as it helps you save money.
You'll get up to $1,500 off any Ready to Ship or Design Your Own James Allen jewelry after you purchase a diamond worth $30,000. New customers will also receive $100 off their first order after signing up for James Allen.
James Allen Customer Service
If you want to contact James Allen customer service representatives, you can email them at [email protected] or use their toll-free phone number 877 826 9866. You can also send a message through the contact form on their site or use the chat feature.
James Allen Reviews: Editors Verdict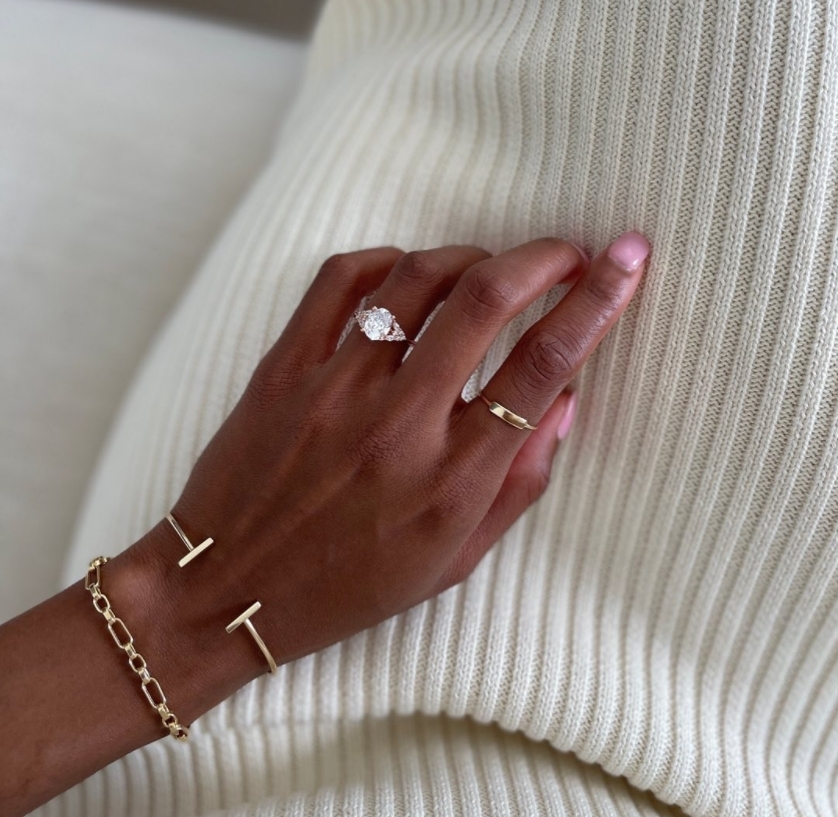 We conducted an intensive inspection on the jewelry this brand offers and found out why the company has made an unavoidable name for itself.
The James Allen Reviews resulted in several insights that make us believe the offered meaningful education, friendly support, and transparency demands total trust from their customers every step of the way.
Being the only retailer representing each of its ring settings and more than 200,000 conflict-free diamonds, the company puts the value of money to its products- through most of their customers report they buy the Jewelry at a lot cheaper prices.
Its impressive 360° Diamond Display technology allows for a thrilling shopping experience.
While a few international consumers complained of late order arrivals, most customers praised this brand, their quality diamond cuts, and dazzling packages. A high percentage of consumers reported feeling welcomed, relaxed, and appreciated when they contact the company.
For any inspection needs you may have, the gravely-reviewed team located at Fredrick, Maryland, are ready to offer one-on-one guidance through the entire process of diamond inspection and any of your other needs.
Their prices are also reasonable, and that does not mean they compromise the quality of their products.
For these reasons, we conclude this review by stating that James Allen is undoubtedly worthwhile.
Still looking for your special fine jewelry pieces to shine even brighter? Check out our other jewelry brand reviews of Allurez, Blue Nile, Gorjana and Gabriel & Co.
James Allen FAQ
Is James Allen reputable?  
You might have been going through the e-commerce engagement rings arena and found James Allen. But you are wondering: Is James Allen reputable?
The answer is yes. The brand has a solid reputation when it comes to the jewelry industry, and most of its customers love its products.
Does James Allen ensure Jewelry?
Yes, James Allen offers its clients the opportunity to get insurance for their diamonds with the same company they use. They ensure their customers' diamonds from accidental losses or damage.
Does James Allen clean or provide care for jewelry sold on their site?
You might be asking yourself: What happens to my Jewelry once I have bought it from James Allen? The company offers a complimentary cleaning service for your Jewelry every six months. You are also eligible to return the Jewelry for repolishing, tightening, rhodium plating, and cleaning.
Can James Allen engrave my ring?
The brand personalizes rings with inscriptions for free. However, for every engraved item you return, you will have to pay $25.
What if my James Allen jewelry gets lost during shipment?
Because all of its products are insured, you can rest assured they are safe during transit. That means you will get compensation in case of anything.