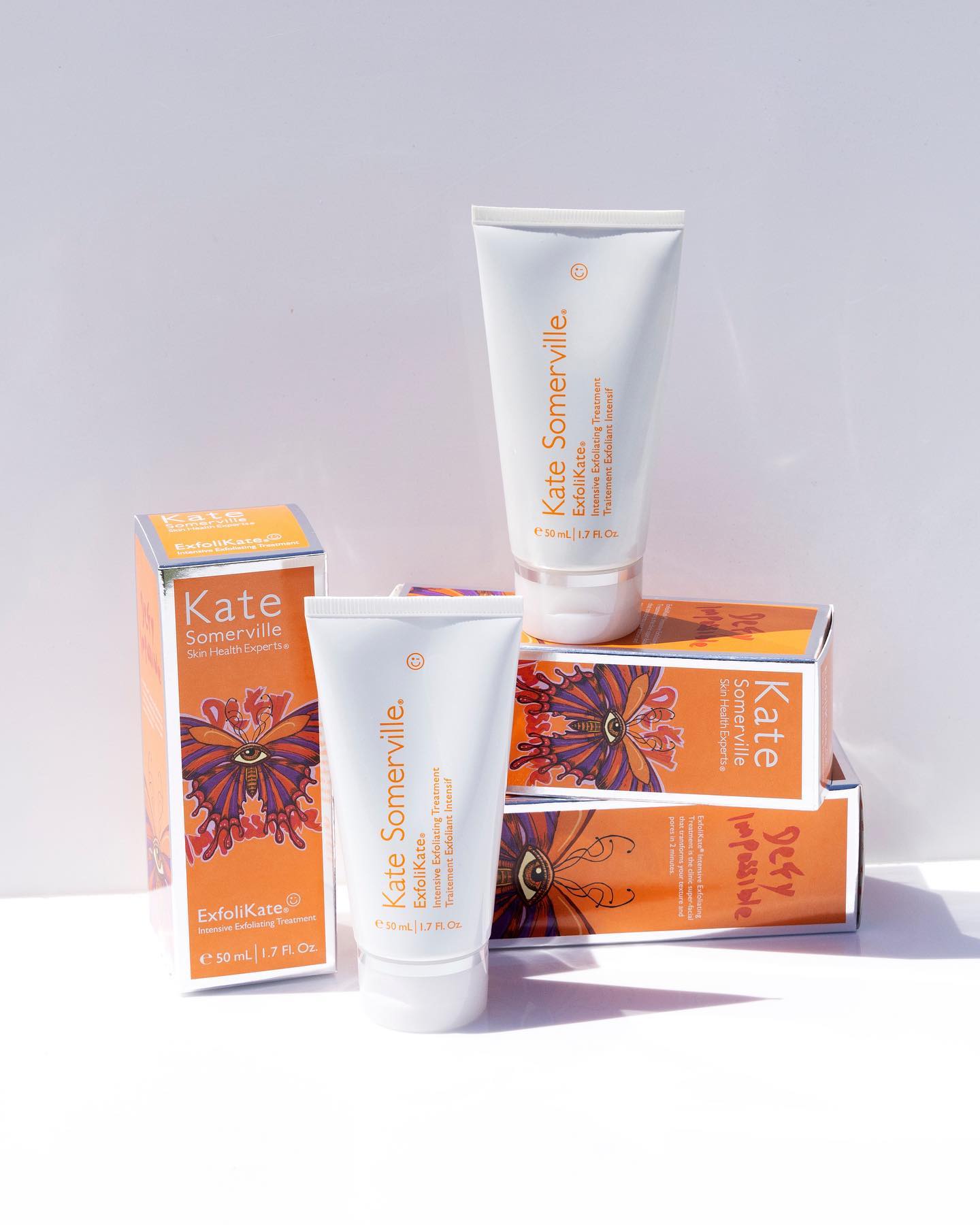 Kate Somerville is one of the most famous luxurious skincare brands that offers result-oriented skin care products. No matter if you need a solution for anti-age, acne, peeling, or hydrating, the company has a decent selection of powerful formulas that deliver visible results. From creams and serums to scrubs and masks, the company has got you covered. However, once you look at the price tags, you will quickly realize that this is not quite a budget-friendly brand. To help decide whether Kate Somerville is worth your extra money, we have looked behind the company's history, mission, production, and customer service. To offer you a deeper insight we also collected Kate Somerville reviews from previous customers. But without further ado, let's see what makes this brand exceptional and should you or should not try their products.
About Kate Somerville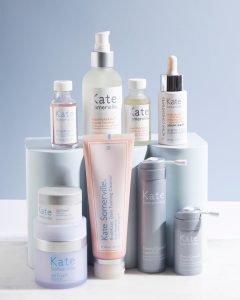 The Kate Somerville brand was born out of an unfortunate family story. The founder of the company, Kate Somerville was a 9 years old little girl when her mom who was struggling with alcoholism left her with her dad. The instability and sadness showed up on the outside too in the form of painful eczema. This unpleasant issue marked the teenage years of Kate, as she learned what it is like to feel so uncomfortable in her skin.
Later in her high school years, she met Barbara who showed her what unconditional love and support mean. Backed up by this support, Kate enrolled in esthetician school and dove deep into the world of active ingredients that help customers heal faster after going through cosmetic surgery.
From this stage, her career skyrocketed. Soon, in 2004 she opened an esthetic clinic in the heart of Hollywood which became highly popular among celebrities. One year later, in 2005, one of Kate's clients asked her to bottle one of her super facials so she could take it to the filming location. Soon after, the very first ExfoliKate® Intensive product was born.  Today, Kate Somerville offers world-famous clinically perfected luxurious skincare products and powerful formulas for every skin type.
But before we take a closer look at products and Kate Somerville reviews, here's our list of the most essential pros and cons you should know about:
Pros
High-quality, clinically perfected luxurious skincare that is result-oriented

Products target specific skincare issues and are made for specific skin types

Hollywood celebrities speak highly about the formulas and products
Cons
Steep prices

Some products cannot be ordered via Expedited Shipping
Kate Somerville Products Review
To offer you a better insight, we selected some Kate Somerville products and took a closer look at them. In the next section, you will learn about their ingredients, effects, and pricing, and also find out what Kate Somerville reviews say about them.
Kate Somerville Cleansers & Toners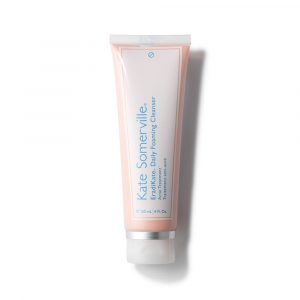 Once you visit the brand's website, you will be welcomed by a large selection of cleansers and toners. Looking at the products, the Kate Somerville Exfolikate product line appears as one of the best sellers. These products are specially developed to condition your face and improve your skin while cleaning it. You can purchase the Exfolikate products separately or in a kit. The kit is a 3-piece set of award-winning clinically formulated cleansing products. They are powered by AHAs fruit enzymes which are known for their revitalizing effect. They smooth the skin texture, improve the look of pores, and make your skin glowing and younger-looking. The kit contains an essential trio for cleansing:
ExfoliKate® Intensive Exfoliating Treatment: ideal to use once or twice per week
ExfoliKate® Cleanser Daily Foaming: perfect for daily use in the morning and the evening
Liquid ExfoliKate® Triple Acid Resurfacing Treatment: this is a night serum that you can apply after cleansing, before the moisturizer
The kit costs $72. Individually, the ExfoliKate® Cleanser Daily Foaming Wash for example is available in 3 sizes: 1.7 Fl Oz., 4 Fl Oz. and 8 Fl Oz. The prices range between $22 and 68.
Another popular cleansing product is the Kate Somerville Goat Milk Cleanser. This is $44, 4 Fl Oz. cleanser is a gentle face wash for daily use. Thanks to its delicate and creamy formula, it removes makeup, dirt, oil, and any other impurities, while soothing and moisturizing the skin without tightness or irritation.
Kate Somerville Moisturizers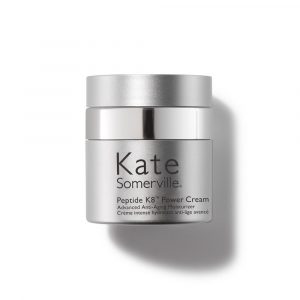 We have also looked at the Kate Somerville moisturizer selection. Whether you need a moisturizer to hydrate your skin or treat skin issues, a good moisturizing cream is the base of a good skincare routine. At Kate Somerville, each moisturizer is made for a specific skin type and targets a specific skin concern. They can easily be implemented in your daily skincare routine, regardless of the part of the day or the type of season.
One of the best sellers in the moisturizer category is the Kate Somerville Goat Milk Duo, which includes the previously mentioned Goat Milk Cleanser and the Goat Milk Cream. This cream is ideal for dry, parched skin that calls for extra hydrating. The lightweight formula gently improves the skin barrier, is mildly exfoliating, and nourishes the skin.
If you're testing anti-age products, you might also want to give the Kate Somerville Wrinkle Warrior a try. This fast-absorbing and lightweight hydrating serum helps to smooth the look of lines and wrinkles while boosting the skin's firmness. It contains HA3, Sichuan pepper, a powerful combination of essential Amino Acids and Glucosamine, and last, but not least, a blend of biotechnology-activated SugarCopper and essential Amino Acids. Price-wise, the Kate Somerville Wrinkle Warrior costs $98.
Kate Somerville Serums & Treatments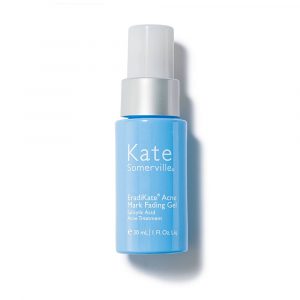 If you want to treat yourself to a Kate Somerville serum that will add some luxurious feel to your daily routine, you have almost 30 types of serums and treatments to choose from. Firming serums, antioxidants, resurfacing, hydrating, or peeling serums, this brand has got everything you could possibly need. Many Kate Somerville reviews from customers speak very highly about the Kate Somerville acne treatment products.
The cheapest is the $28 EradiKate® Acne Treatment. This is the brand's #1 spot treatment with 10% Sulfur. This is the highest level of Sulfur allowed for clinical acne control. You can also boost your anti-acne skincare routine with other products. For instance, the EradiKate® Salicylic Acid Acne treatment is a nighttime acne treatment lotion that offers a quick and effective solution. It smoothes the skin, reduces breakouts, and clears pores. It costs $68.
Kate Somerville Eye Cream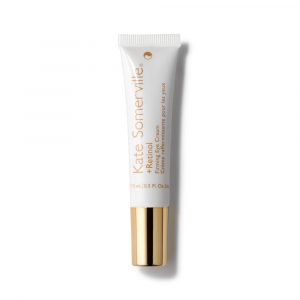 It is well-known that the skin around our eyes is thinner and more delicate than on other areas of our face. This explains why the eye area is the first place where you will notice signs of aging such as fine lines and wrinkles. Luckily, the Kate Somerville eye cream selection offers some truly exceptional creams that can help you hydrate and revitalize your skin.
]The best-seller in this category is the ultimate wrinkle-smoothing and lifting KateCeuticals Lifting Eye Cream. This product is boosted by such powerful ingredients as Vitamin C, Hyaluronic Acid, Brown and Red Algae, Safflower and Sunflower seed oils, Cucumber extracts, and last, but not least, a Triple Peptide Complex that visibly smoothes crow's feet and fine lines, while increasing the skin's firmness and elasticity. It also reduces under-eye puffiness and diminishes dark circles and plump skin around the eyes. Not a cheap eye cream though, as the price of the 0.5 Fl Oz. eye cream is $140.
Kate Somerville Exfoliating Masks & Face Scrub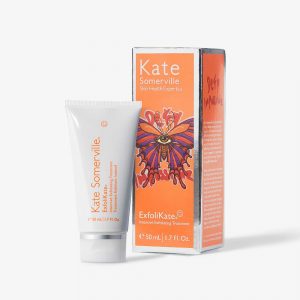 Before we take a closer look at Kate Somerville reviews from previous customers, there is one more product category that needs some investigation. When it comes to the exfoliating masks and face scrubs by Somerville, the brand offers result-oriented products.
Scrubs and masks rely on active ingredients that deliver transformative results that are visible. You can find resurfacing masks, intensive exfoliating scrubs, or anti-acne treatments. Prices range from $24 to $205.
Kate Somerville Reviews from Customers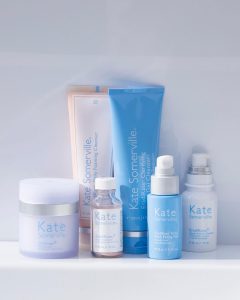 On the company website, previous shoppers can rate the products based on a 5/5 rating system. At the time of writing, there are almost 20k Kate Somerville reviews from customers, while the rating is 4.8 out of 5. This number perfectly represents customer satisfaction. People confirm that the products deliver what the brand marketing promises, that the formulas are powerful, and give the expected results.
A review reads: "I can't see myself ever changing from this. It's smooth and silky on my skin and leaves my skin feeling and looking incredibly healthy. On the bonus side, it smells amazing. I use it together with the full range KateCuticals Firming and I've never looked better." Another happy customer mentioned: "This product is very effective. I noticed a difference right away. Fine lines were almost invisible, dark circles were slightly faded. This was after only one use. Can imagine it will only get better!"
Popular Alternatives to Kate Somerville
What we genuinely like about the customer reviews on the official website is that people have the chance to upload photo and video reviews too. For those who are not sure whether or not a certain product is worth the money, these reviews can help a lot.
On Trustpilot, the company has a 4.4 rating based on 74 reviews. 80% of the feedback rate the brand as Excellent, and 5% say that the brand is Great. The remaining 15% rated Kate Somerville bad. These complaints mention shipping delays and minor issues with customer service.
Sign Up for Kate Somerville
We have also looked into the sign-up process. Here are the steps you should follow to create an account on the official Kate Somerville website:
Visit the brand's website at www.katesomerville.com
At the bottom of the page, click the Create an Account button
Fill out the form by adding your first name, last name, email address, and password
You can also add your phone number, however, this step is optional
On the same page, you can sign-up with your phone number for the company's SMS subscribers list
You can also sign up for the email list to receive skin care advice, tips, and notifications about sales, promotions, and other deals
 Last, but not least, you can choose to join Kate's Ultimate Rewards program to earn points that you can redeem for discounts
Where to Buy
The most convenient way to purchase your favorite Kate Somerville skincare products is to visit the company's website at www.katesomerville.com. Here you can not only place an order from the comfort of your home but enjoy some perks of online shopping, too. You can also find the brand at many popular retailers throughout the US, both continental and Hawaii, Alaska, and Puerto Rico. Also, according to the website, Kate Somerville products are available in Singapore, New Zealand, Malaysia, China, Canada, and Australia.
To find the nearest store to your location, you can rely on the Store Locator feature on the brand's website. This allows you to search by country or zip code, and also set the preferred radius.
Kate Somerville Shipping and Return Policy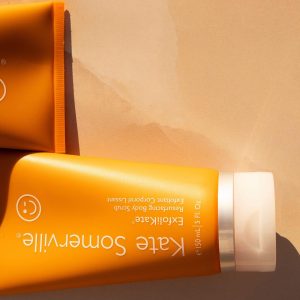 Currently, the company only ships from the US to US territories and Canada. The order processing time usually takes up to 48 hours. When you order to an address located in the US, you can choose from 3 different shipping methods:
Standard Ground Shipping: If you opt for this type of shipping, your package will be delivered within 3 to 8 business days. For all orders over $35, the company offers free shipping. Orders under this amount are subject to an $8 flat rate.
Expedited Shipping (2-Day): For orders in the continental US, 2-Day Expedited Shipping will cost you $15; for AK and HI you will need to pay $18.
Expedited Shipping (Overnight): It requires paying a $20 shipping fee ($25 for AK, HI)
It is important to mention that some products are not available for Expedited Shipping. Also, the same products cannot be shipped to APO/FPO, Alaska, Hawaii, US Territories, or international addresses. To help you avoid any unpleasant surprises, here is the list of products mentioned on the brand's website: EradiKate® Acne Treatment, DermalQuench Wrinkle Warrior®, DermalQuench Liquid Lift®, DermalQuench Liquid Lift® +Retinol, UncompliKated SPF 50, or any kits containing the ones mentioned.
The reason why these products cannot be shipped internationally or via Expedited Shipping is not disclosed on the company's website.
When it comes to the Kate Somerville return policy, you have 30 days to return the purchased products. Once your return has been received and processed by the company, you will receive a full refund in the original form of payment.
Promotions & Discounts
So, at this point, we're quite sure that we agree that if you want to build a routine using Kate Somerville skincare products, you will need to reach deep in your pockets. The good news is that the company offers a point-based rewards system which can help you save some money. Kate's Ultimate Reward will get you closer to earning access to exclusive deals and rewards each time you shop on the website. It works pretty simply, you will need to create an account and sign up for the reward system. Then as you shop on the website, you will earn points that you can redeem for exclusive discounts. Basically, you will earn 1 point per dollar.
Here are some other tips on how to earn points:
Creating an account: 50 points
Birthday: 100 points
Leave a review: 30 points
Leave a photo review: 40 points
Leave a video review: 50 points
Follow the company on Instagram and Facebook: 20 points for each
Refer a friend: 150 points
SMS subscription: 50 points
You can also sign up for the brand's email list and receive a 15% discount code on your next purchase. However, if you're after the real deal, here's another thing you can do. Go to the Last Chance category on the company's website. Here you will find products available for really special prices and discounts up to 40% off.
Contact Kate Somerville
To contact Kate Somerville customer service, fill out the contact form on the brand's official website. This allows you to explain in a message the issue you need help with. You can also rely on the live chat that is available on the website from Monday to Friday between 9 AM and 5 PM PST. Last but not least, you can send an email to the [email protected] email address.
Kate Somerville Reviews: Editor's Verdict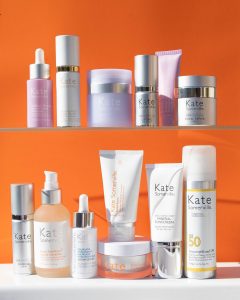 So, let's wrap up all that we learned. During our review, we looked into the company's history and mission to create an innovative, result-oriented skin care and offer solutions for a broad range of skincare issues. Kate Somerville reviews from previous customers speak very highly about the products and people seem to be satisfied with the delivered results.
However, you must also take into consideration that these products are not quite budget-friendly. As we have mentioned earlier, if you want to build a routine or even purchase one or two products from Kate Somerville, you will need to reach deep down in your pockets. If you can afford it, there's no issue at all. But if you're on a budget, you might want to look for more affordable options.
All in all, Kate Somerville is a legit company you can trust and it is well worth your money. Their products created to fight acne are outstanding and highly effective. So if you are looking for reliable products that can help you fix your skin and you don't mind spending a bit more, don't hesitate to place your order.
Are you looking for other popular skincare brands? Check out our reviews of Dr Barbara Sturm, Follain, H2O Skincare, and Facetheory.
Kate Somerville FAQ
What is the percentage of Retinol in Kate Sommerville products?
According to the company, the information about Retinol percentage in products is undisclosed due to formulation confidentiality.
Are Kate Somerville products vegan?
Kate Somerville products contain plant-based ingredients, however, they are not vegan. The products and formulas are made of a blend of naturally and synthetically derived ingredients.
Are Kate Somerville products gluten-free?
According to the company's website, due to the manufacturing process, Kate Somerville skincare products are not gluten-free.
Are Kate Sommerville products cruelty-free?
Yes, Kate Somerville is a cruelty-free company certified by PETA.