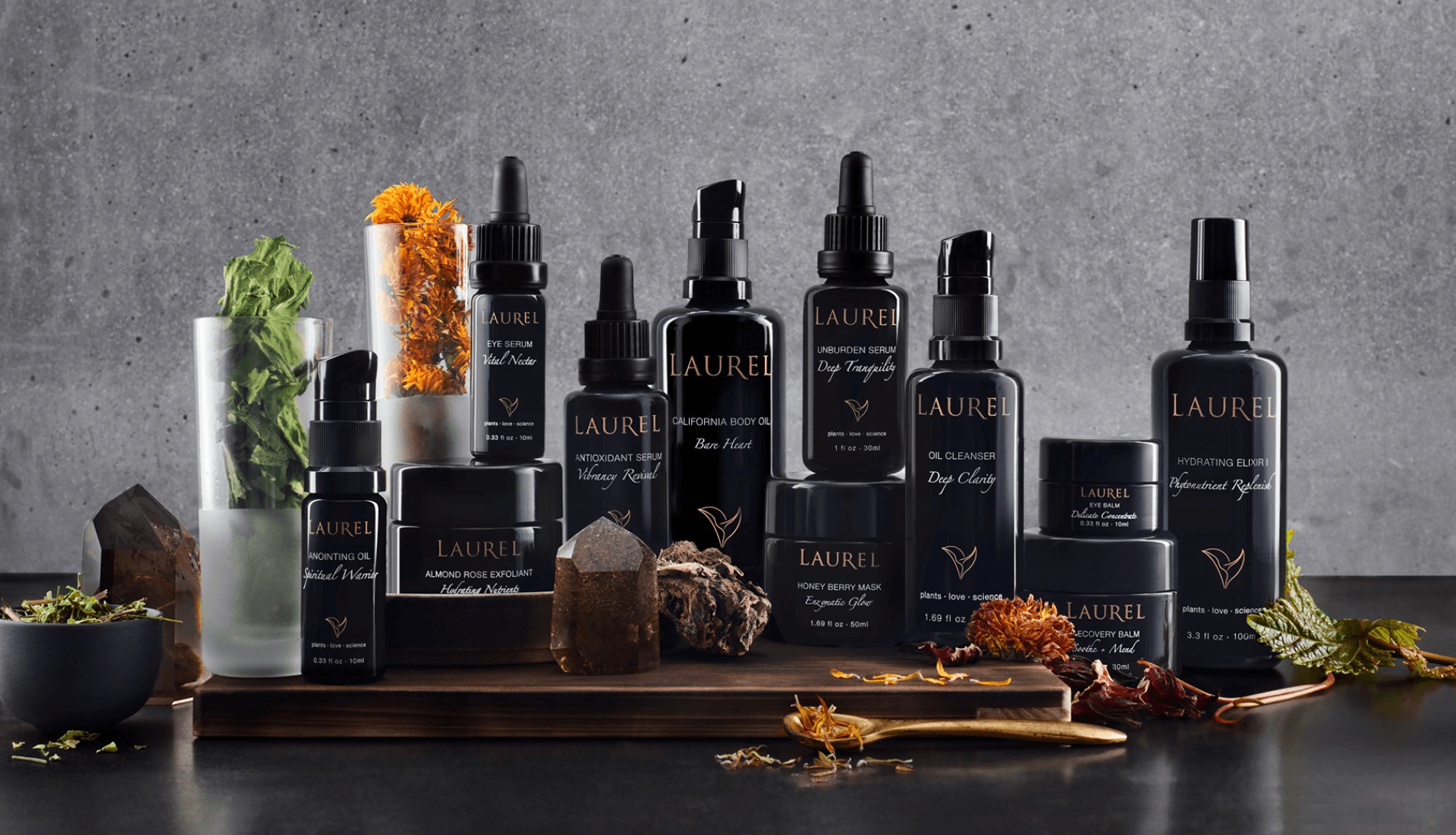 If you long for a world where skincare, cosmetics, and beauty products are natural, holistic, and packed full of wellness benefits for your body, mind, and soul… Laurel Skin might be just the place for you! This brand is a "pioneer of the slow beauty movement." Each product is made with 100% organic ingredients, most of which are sourced, processed, and packaged within 100 miles of Lauren's own lab in California. And the founder, Laurel Shaffer is incredibly involved in every step. Could this brand be the answer to our skin-care and cosmetic woes? In our Laurel cosmetics review, we'll dive deep into the brand's background, ethos, and (importantly) products to figure out whether this company is the natural wonder it makes out to be. And we won't just take the company's word for it, either! We'll also look at Laurel Skin Care reviews from real customers across the web to find out what people are saying about the brand, so you don't have to!
About Laurel Cosmetics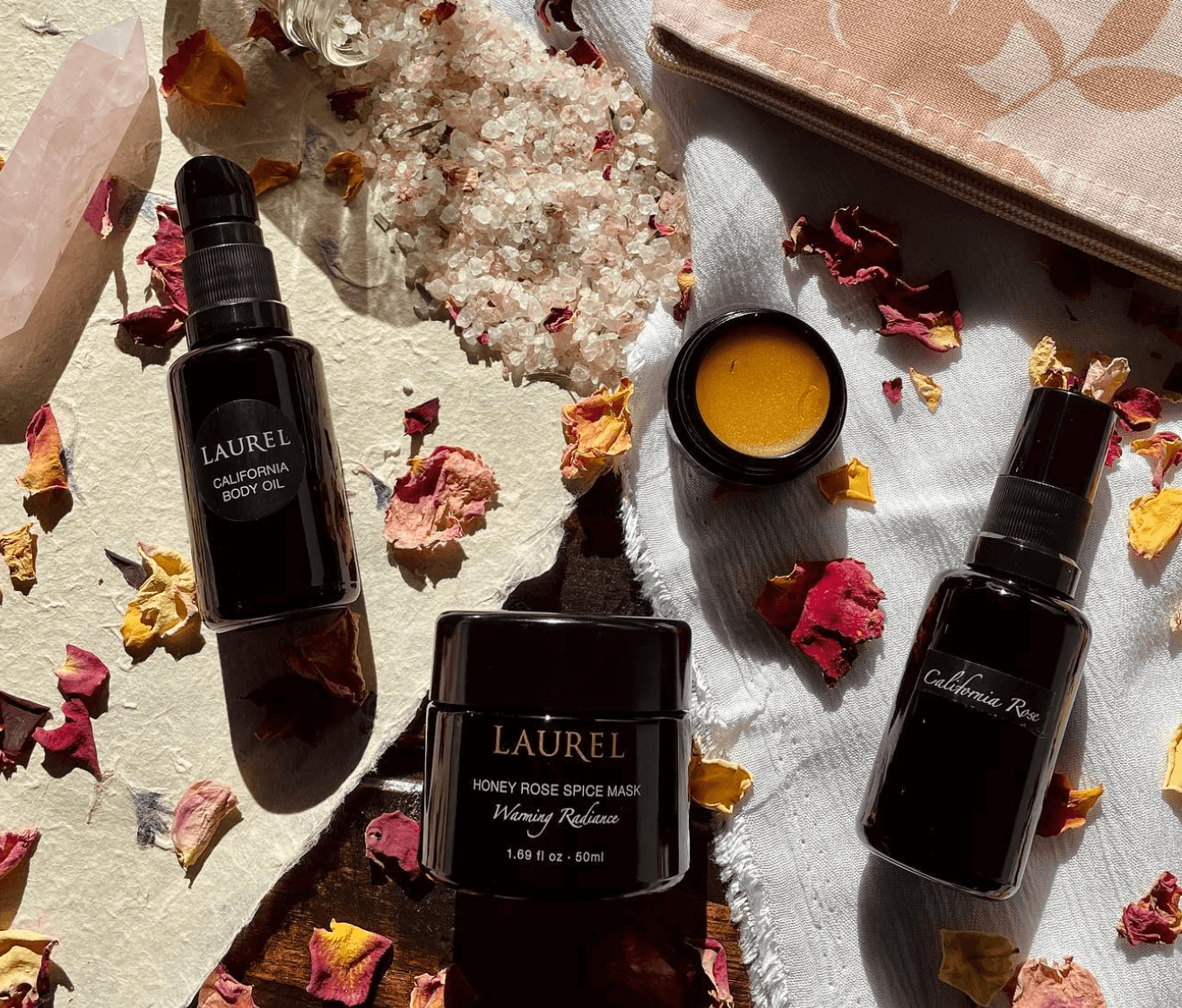 Laurel Whole Plant Organics (also known as Laurel Skin, Laurel Cosmetics, or some variation of these names) was founded in 2010 by Laurel Shaffer, who believes "love is the most powerful healing tool."
Laurel describes herself as "the founder, formulator, plant communicator, loving center, and driving force behind Laurel Skin." She has a background in farming, spas, and mindful wellness and is a well-known slow beauty advocate with a passion for green beauty and holistic health.
She believes in natural, organic beauty that feels and smells amazing, and Laurel Beauty is the combination of her skills, experience, and passion that everyone seeking a natural remedy to their skin woes should know about!
Laurel Skin Care is a fantastic go-to store for a wide selection of beauty, wellness, and skincare products. The range includes cleansers, elixirs, oils, serums, masks, beauty products, and much more.
Laurel's first product was the best-selling Laurel Antioxidant Serum, which is packed full of 31 "beneficial active ingredients." A fantastic serum that started a natural, organic skincare movement Laurel prides itself on today with each and every subsequent product.
Laurel Skin Care Overview
All Laurel beauty products are made with whole plants, that are 100% organic or biodynamic… With no exceptions. The brand works exclusively with artisan farms within a 100-mile radius of Laurel's Lab in California, ensuring every plant is picked at the "peak of vitality."
Once plants are picked, Laurel Whole Plant Organics brings them to its apothecary lab to transform them into "plant medicine for the skin." Minimum processing takes place to ensure the freshness, integrity, and purity of every ingredient is maintained from seed to bottle.
The results are incredibly high-quality products with plenty of care and love in every bottle, and the brand even includes Seasonal Recommendations. The downside to this is that products are available in limited quantities, and often sell out quickly!
Pros
Every formula is 100% free from synthetic or even bio-identical ingredients.
Free-from GMOs, water, alcohol, fillers, and other nasties.
Laurel Skin Care maintains full control of the supply chain "from seed to bottle."
Each product is full of plant-powered active ingredients in high concentrations.
Laurel Skin Care reviews frequently comment on gorgeous scents and the effectiveness of the products.
Laurel beauty products are created with a "do no harm" ethos, with actionable initiatives in place to benefit "people + planet"
Cons
Limited edition and seasonal products sell out FAST!
Products are made in small batches. While this is also a big pro, it can mean a slow order process and limited availability on your favorite lines.
Laurel Beauty Products Review
Now we know a bit about where Laurel Whole Plant Organics comes from and what it stands for, let's take a look at the most important aspects of any skincare brand… The products!
As we've already mentioned, Laurel beauty products are made free from basically any nasties you can think of. The ingredients are sourced from local, organic farms and held to the highest standards.
With minimum processing and lots of attention to detail, we expect Laurel Skin Care reviews and products will reflect the beautiful aspirations of the brand.
But let's take a closer look at some of the best-selling lines to check the products live up to expectations.
Laurel Skin Care Cleansers Review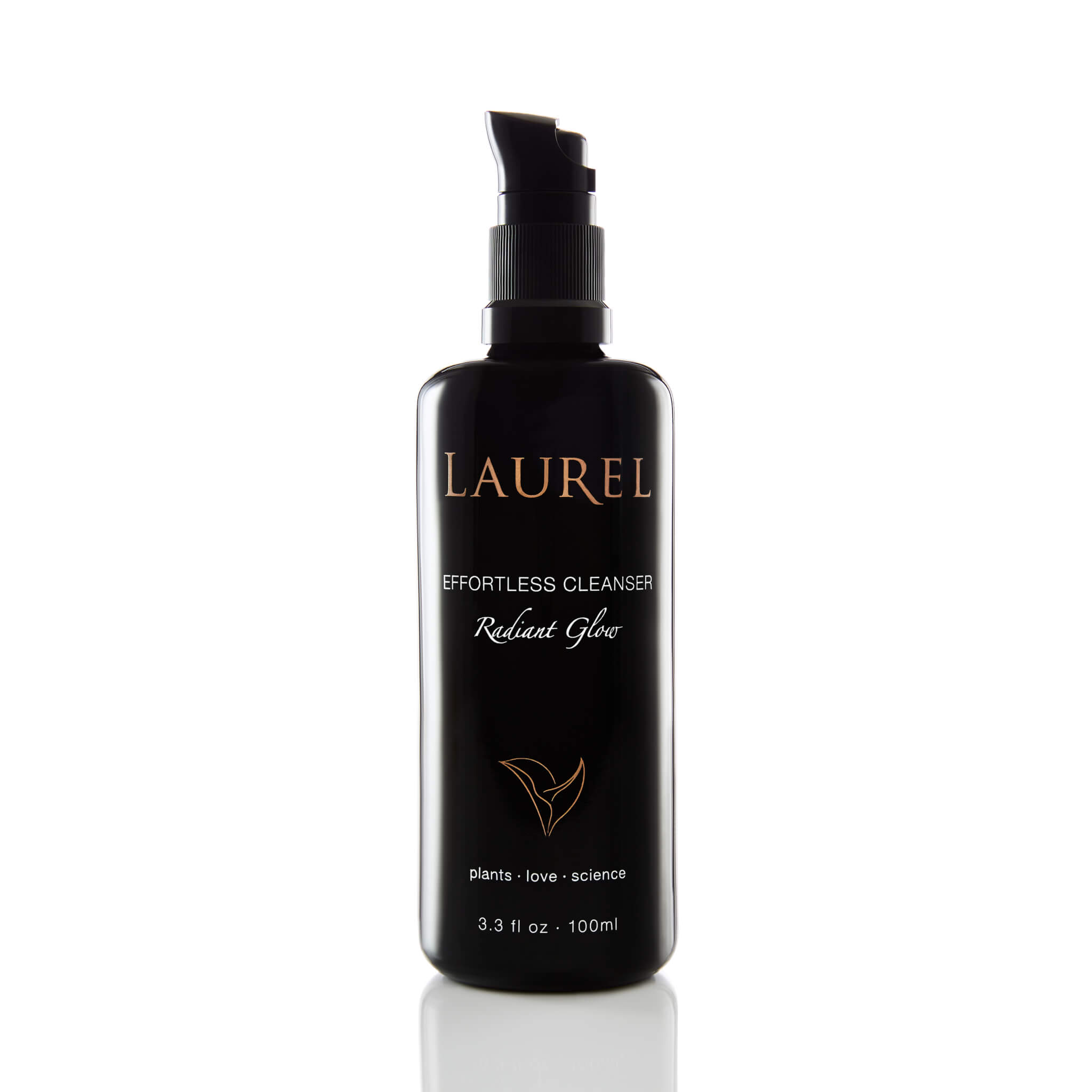 At the time of writing, Laurel Skin Care offers six products in its Cleansers selection. These include an Effortless Cleanser, Support Cleanser, and Oil Cleanser, alongside a Honey Berry Mask, Almond Rose Exfoliant, and Essential Lipids.
Each product provides a two-word tagline to let you know the main benefits of the product, which makes shopping simple!
For the purposes of our Laurel Organics Limited review, we looked at the Effortless Cleanser, tagged Radiant Glow.
This cleanser claims to be 97% Whole Plant Organic and features 20 Beneficial Active Ingredients that will suit any skin type. It's described as having a "light, creamy, gel-like consistency" that provides refreshment, nourishment, and softness to your skin.
The key ingredients include rose, calendula, burdock, dandelion root, California honey, safflower oil, and sunflower oil. You can read more about the benefits of each of these ingredients on the product page, along with a full ingredient list.
Although Laurel Cosmetics doesn't feature product reviews on its website, during our research we found customers love the refreshing, herbal scent of Laurel cleansers.
The Effortless Cleanser is especially recommended for use first thing in the morning to refresh and awaken the skin and leave you feeling soft, hydrated, and radiant all day long.
Laurel Elixirs Review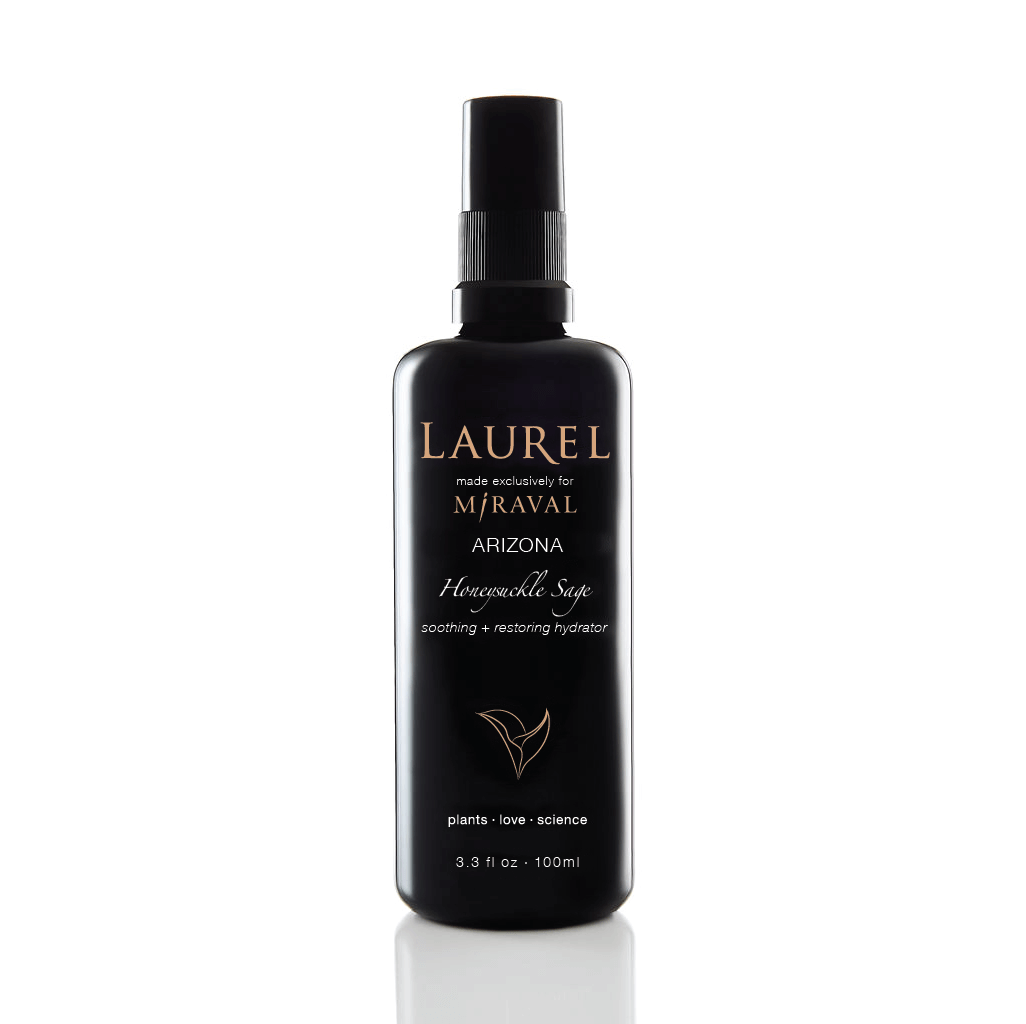 Laurel Elixirs are among the most popular items available at Laurel Whole Plant Organics, and it's clear to see why. At the time of writing, there were four elixirs available, however, two were out of stock!
This left us with the Hydrating Elixir I (Phytonutrient Replenish) and Hydrating Elixir II (Support + Recover).
Hydrating Elixir I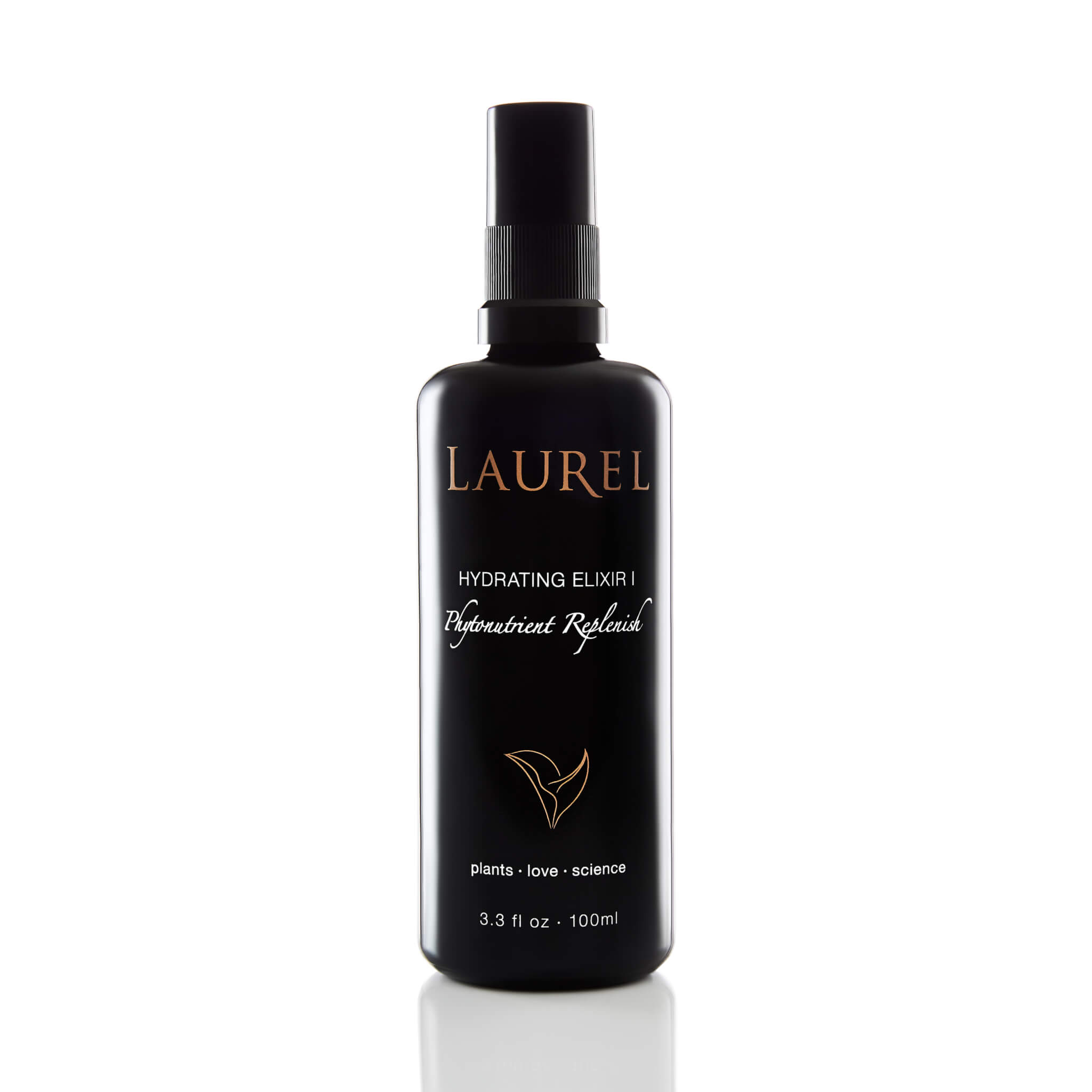 The Hydrating Elixir I is described as "a combination of deeply hydrating, nutrient, and antioxidant dense whole plants… an essential step in keeping skin looking plump, dewy, and glowing." It's 99% Whole Plant Organic and features 26 Beneficial Active Ingredients.
While the key ingredient in this product is rose, this is accompanied by roots, barks, resin, and mushrooms to create a more diverse, hydrating, restorative product that your skin will love.
Laurel Skin Care reviews around the web advise this elixir leaves the skin feeling incredibly soft and hydrated without being sticky or greasy.
And for anyone who loves the benefits of rose-infused products but isn't a huge fan of the scent, you'll be pleased to hear that this product has a wonderful floral/earthy scent that you're sure to love.
Hydrating Elixir II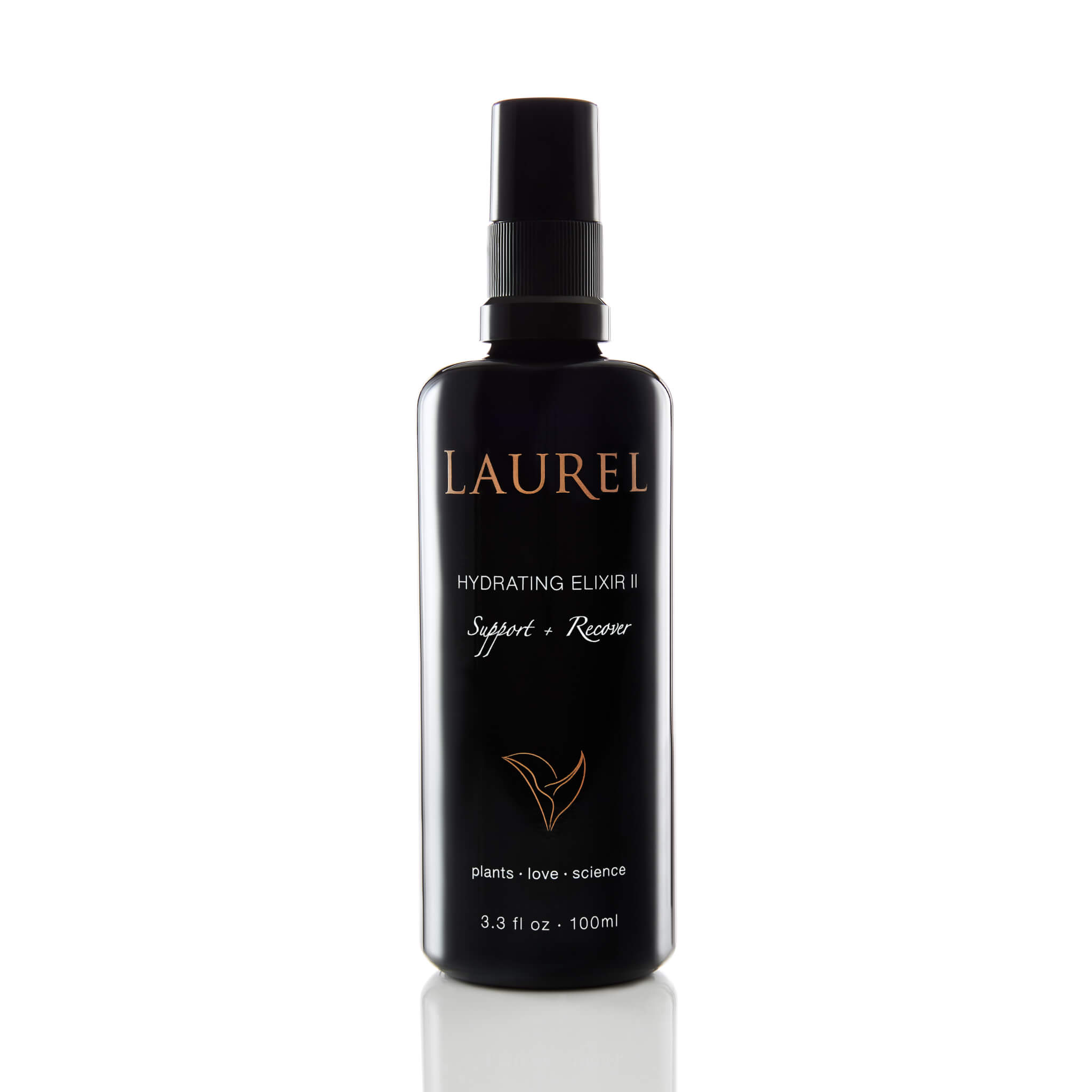 The second in the Laurel Hydrating Elixir range is specially formulated to provide relief and hydration to "reactive, irritated, inflamed skin."
It's rich in vitamins, minerals, and antioxidants to help calm and relieve any skin irritations while also providing balancing benefits to create a clear and beautiful complexion.
According to the product page, Hydrating Elixir II smells like a "wild herbal flower garden," with the predominant note being chamomile.
If you're interested in your aromatherapy benefits, you'll know this means the elixir is an incredibly relaxing and soothing product for your skin and soul alike!
Laurel Face Oil Serums Review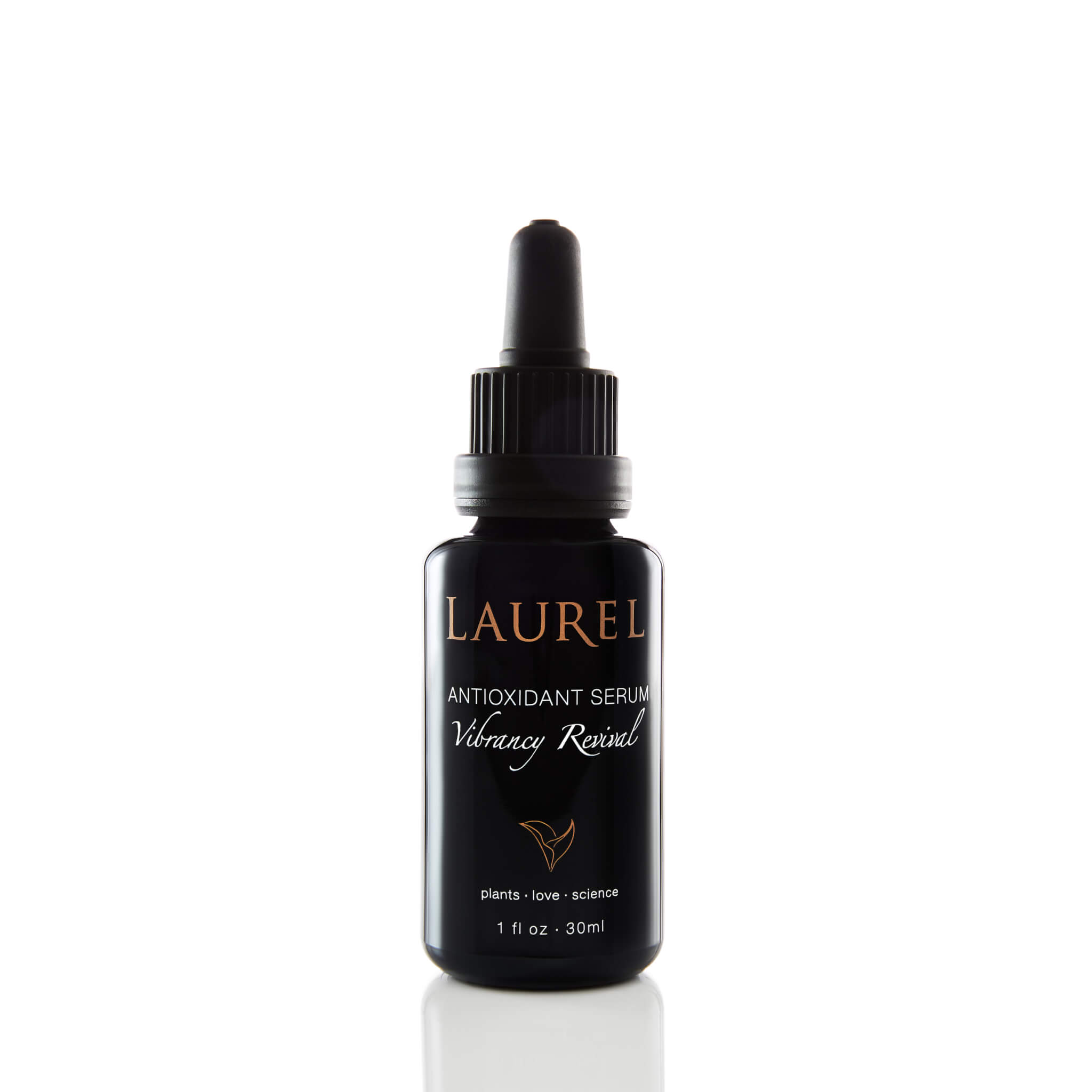 The Laurel Antioxidant Serum was the first product ever created by Laurel Organics Limited, back when the brand was called Sequoia Beauty.
In an interview, Laurel claimed this product as her favorite in the range, and noted the "time and energy that goes into sourcing the 31 organic plants that are in the product."
She calls this product a "labor of love," but it's just the first in a hugely successful line of Laurel face oil that customers can't get enough of!
In addition to the Antioxidant Serum, the Laurel face oil collection includes eight options for everything from Deep Tranquility to Vital Nectar. Like all Laurel beauty products, these face oils are each infused with natural, holistic ingredients with gorgeous scents and real results.
A reviewer on Facebook specifically mentioned the "lemongrass aroma from the oil" uplifted their "fatigue mind during work" and reviewers on The Detox Market commented on how the serums provide a "lovely, natural glow" and that it "smells great, feels great on the skin… and it gives my skin a glowing look."
Laurel Eye & Lip Review
In addition to face oils and serums, Laurel Cosmetics ensures no part of the body is left out with its Eye & Lip department.
At the time of writing, you can choose the Eye Serum (Vital Nectar) or Eye Balm (Delicate Concentrate) for the eyes. For the lips, you've got two lip treatments in Lavender or Citrus Spice to choose from.
It's worth noting, the lip treatments are considerably cheaper than the eye serum/balm. In fact, they're cheaper than most of the Laurel Cosmetics range! It's always nice to spot an affordable product in a luxury line.
Eyes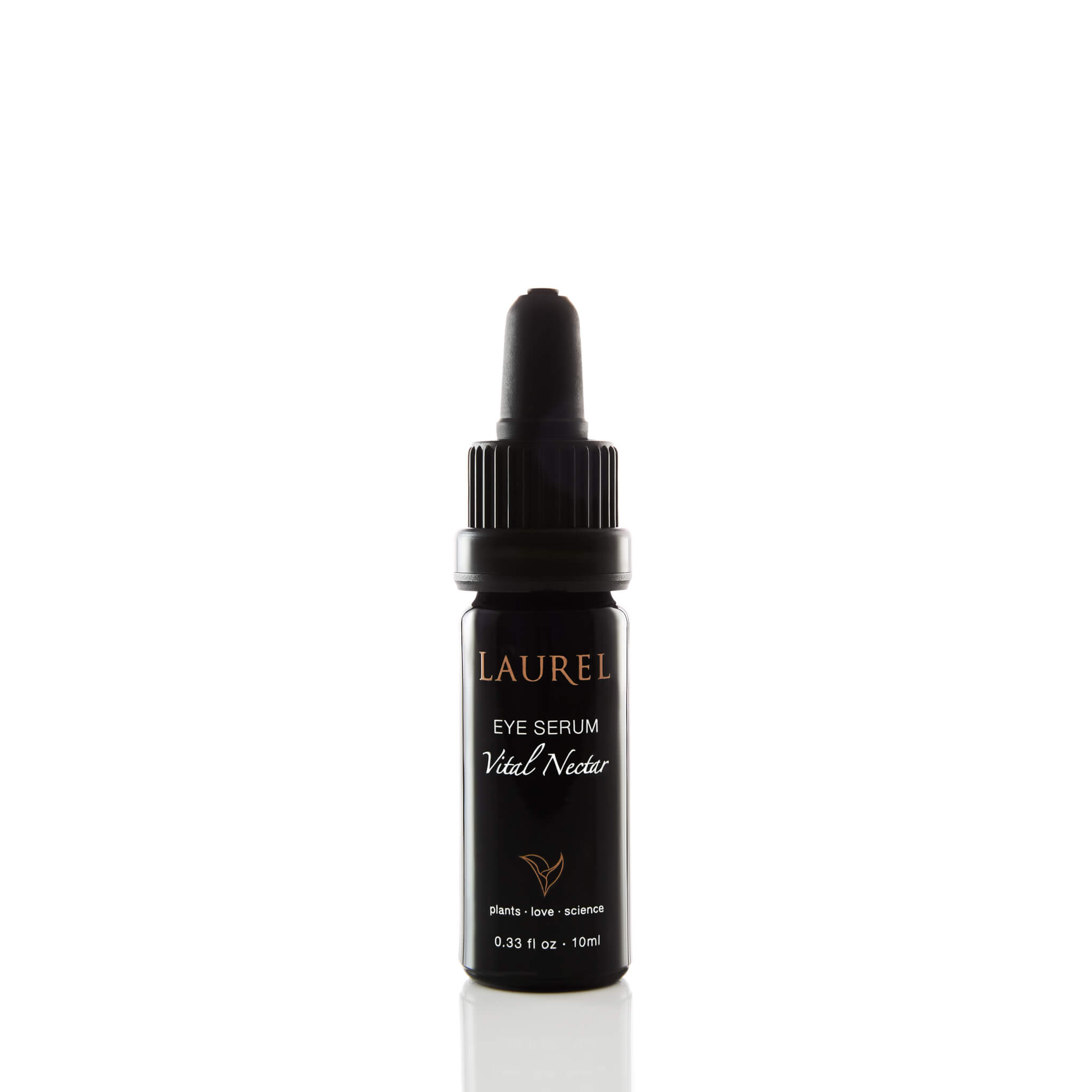 Laurel's Eye Serum is suitable for all skin types and is 100% Whole Plant Organic with 22 Beneficial Active Ingredients.
Although you only get a small pot (10ml), a little goes a long way with this product, and you only need 1 drop on your fingertip to each both eyes some fantastically moisturizing TLC.
The Eye Serum and Eye Balm contain very similar plant-based ingredients that perform similar actions and benefits. Both products are designed to rehydrate and refresh tired eyes while reducing puffiness, inflammation, stagnation, fine lines, and dark circles.
The main difference between the Eye Serum and Eye Balm is the texture: the Balm features a "richer texture" that adds more moisture to dehydrated eyes. Laurel personally recommends using the Eye Serum in the morning to "depuff" sleepy eyes and "prep for makeup use."
In comparison, the more concentrated and thicker Eye Balm is ideal for evening use as it will nourish, repair, and protect the fragile skin around the eyes as you sleep.
Lips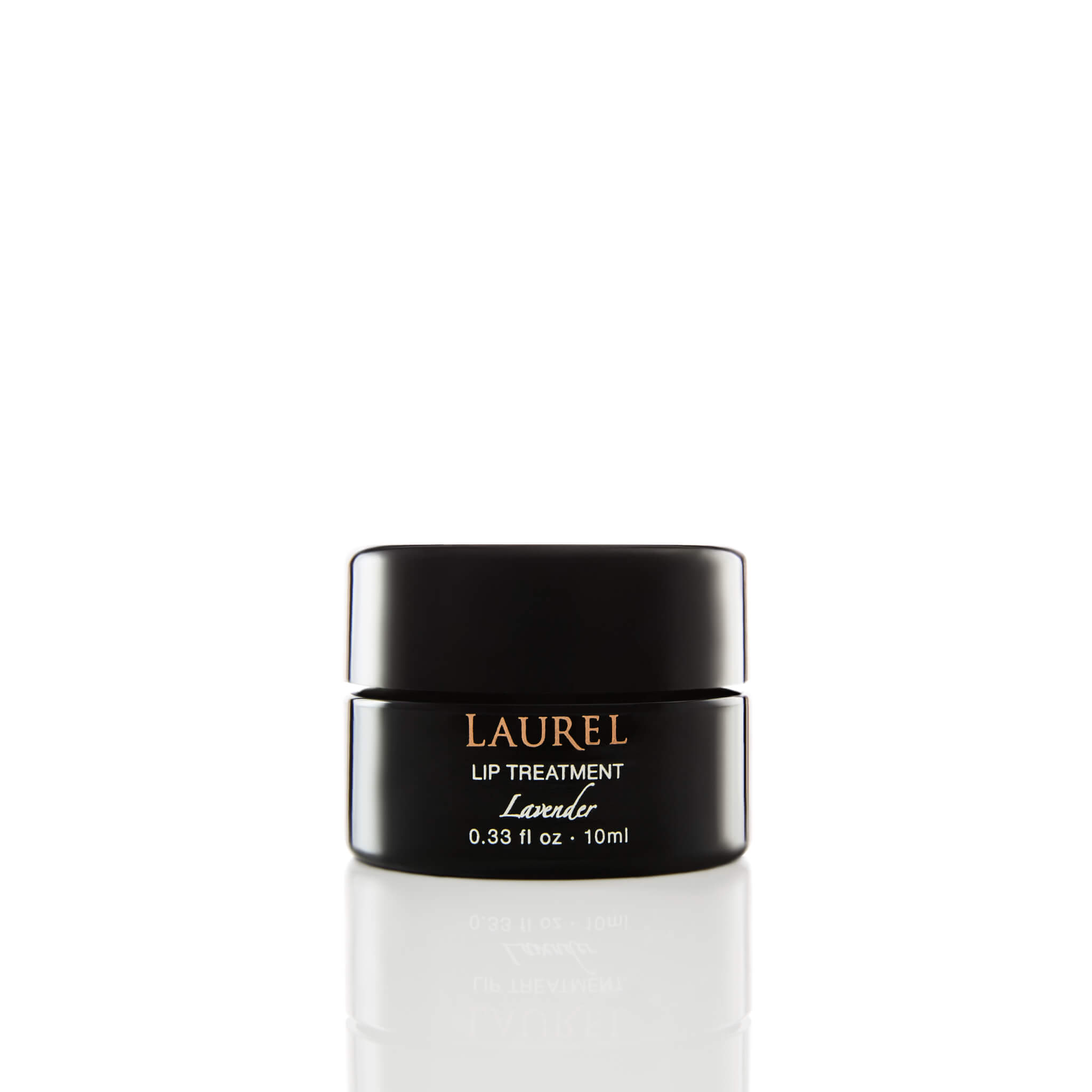 Like the Laurel Eye Care options, the Laurel Lip Treatments are very similar products with a simple variation that makes them ideal for either morning or evening use.
If you're interested in holistic medicine, plants, and/or aromatherapy, it will come as no surprise that the Laurel Lavender Lip Treatment is ideal for evening use.
The balm features soothing, moisturizing, nutrient-rich ingredients to provide a "dense conditioning treatment to repair chapped lips," while the "calming scent of Lavender" will help relax your mind and soul while repairing your lips.
In comparison, the Laurel Citrus Spice Lip Treatment is a wonderful go-to for chapped lips in the morning and throughout the day.
The uplifting scent is perfect for a pick-me-up throughout the day, and the formula has been carefully blended to allow it to be worn under or over lipstick as required.
We couldn't find many Laurel Skin Care reviews for the Lip Treatments, although one reviewer at makeupalley.com stated it's a "fabulous lightweight lip balm." She states it smells "heavenly," and that it's "not overly perfumed and offers just the right amount of moisture."
Laurel Skin Care for Body Review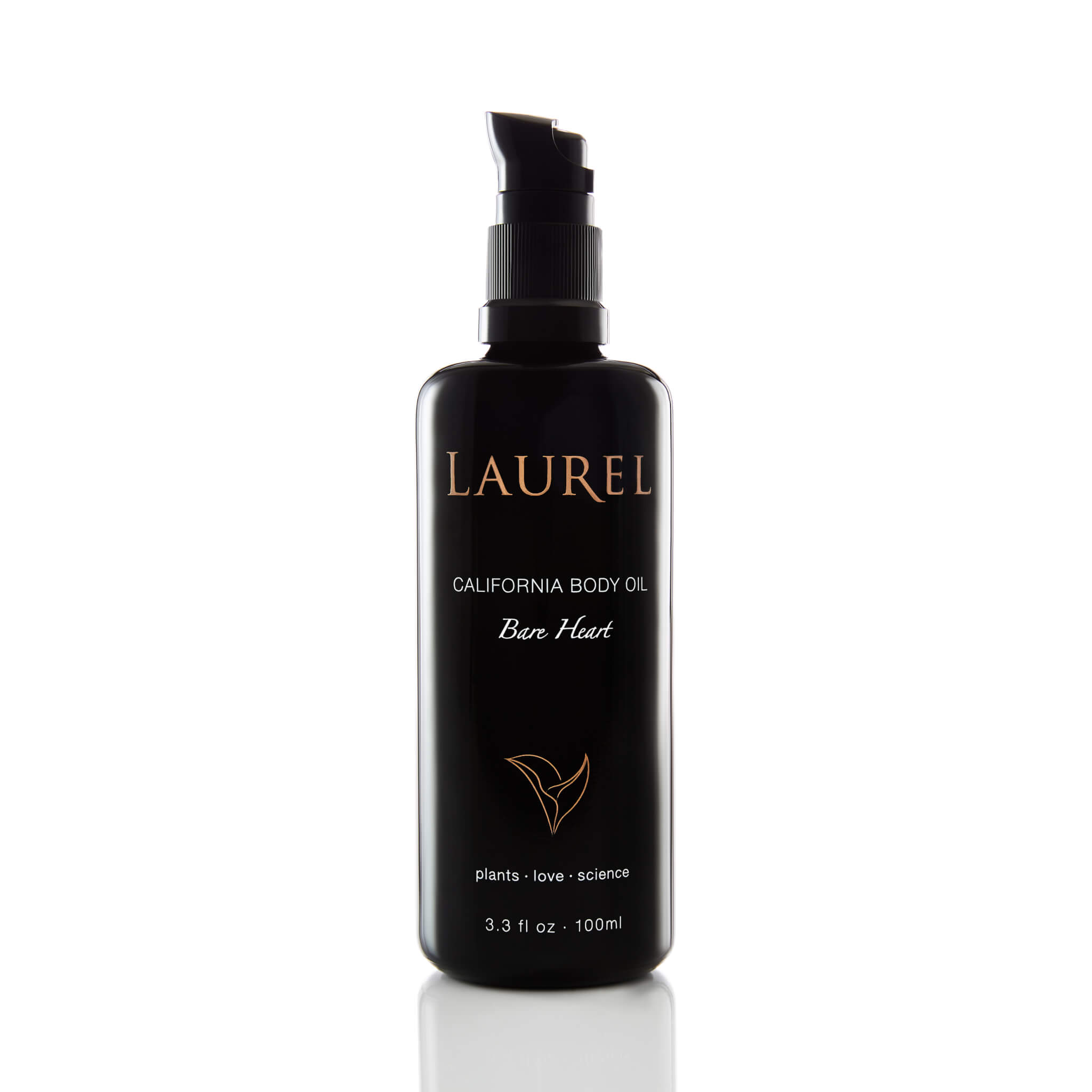 We're sure it will surprise no one to learn that the Laurel Skin Care for Body is just as luxurious and carefully formulated as the rest of the brand's offerings.
At the time of writing, there were just four products in this category: Recovery Balm (Soothe + Mend), California Body Oil (Bare Heart), Sun Body Oil (Phyto Defense + Repair), and Anointing Oil (Spiritual Warrior).
As you might have noticed, the Laurel Skin Care range is incredibly focused on wellness, mindfulness, and all those other keywords that are instrumental to Laurel Cosmetics and Laurel Shaffer herself!
One of the most popular products in this range is the Laurel California Body Oil, which we noticed is frequently sold out and, according to the product page, has recently undergone a formula update to make "the essential oil blend feel a bit softer and more harmonious."
This product is described as a "body serum and moisturizer packed with nutrients and antioxidants to promote radiant skin health."
Essential oils are particularly vital in this product and have been selected for their "affinity for lymph and circulatory movement" as well as their gorgeous scents. In addition, Gem Essences of Rose Quartz and Herkimer Diamond have been included "to promote acceptance and self-love."
Again, we note there are no Laurel Skin Care reviews on its own website. However, reviewers at integritybotanicals.com rated the California Body Oil an impressive 4.9-stars and 100% of reviewers said they would recommend the product to a friend.
Compliments include the product being "beautiful and bright," with "a subtle-bright citrus scent that is not overwhelming." Other reviews advise the product is "incredibly moisturizing… leaving soft, supple skin." "The scent is lovely, light, and calming."
Laurel Skin Care Reviews from Customers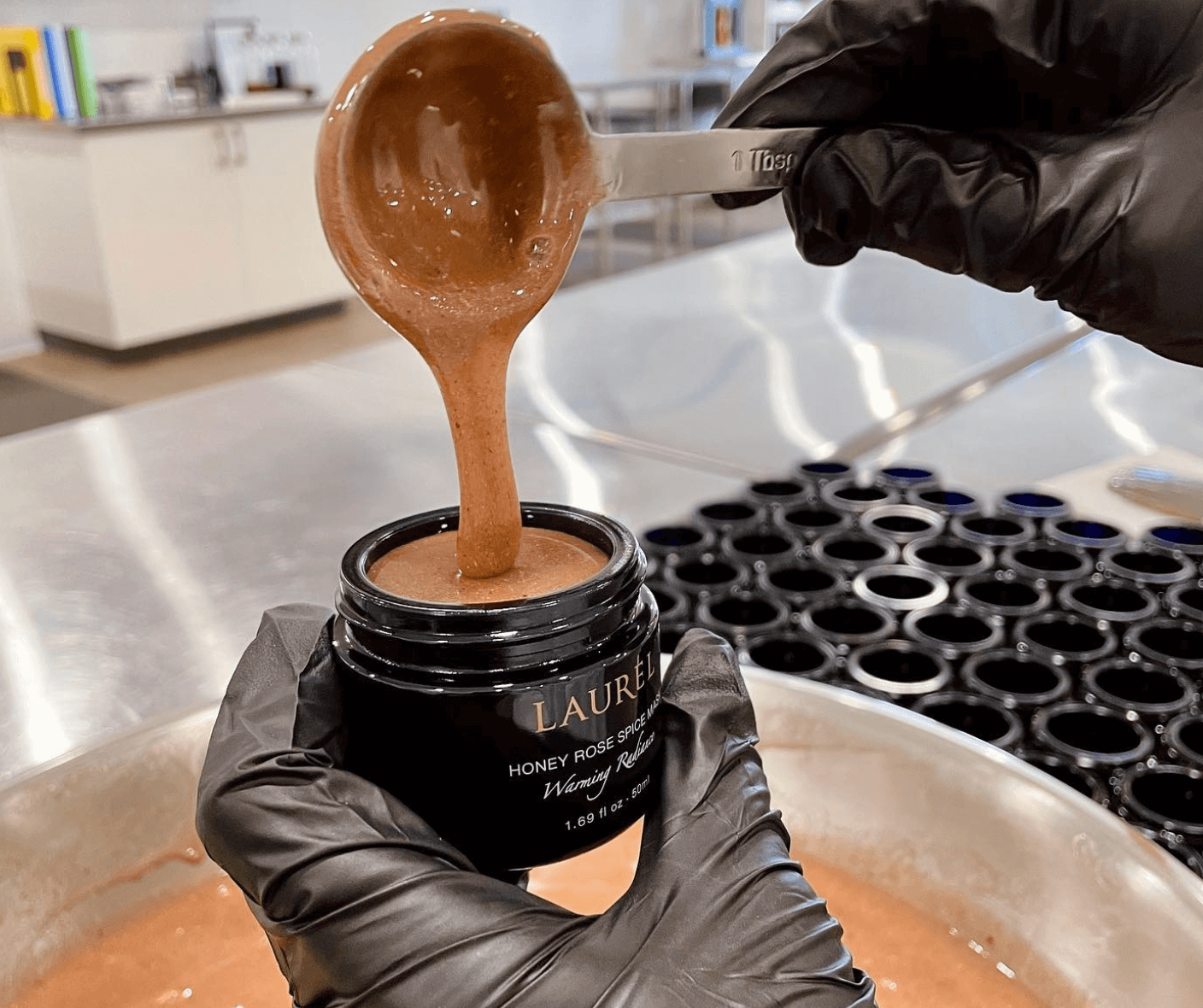 As we've mentioned, you won't find any Laurel Skin Care reviews at laurelskin.com. But you know that won't stop us!
We've spent hours researching this Laurel Skin Care review to ensure we've gained a thorough picture of the brand and the products on offer. And we must say, we could not find a negative review anywhere!
On stockists such as The Detox Market, Laurel Beauty products are all rated over 4-stars, which is an impressive feat! Reviewers frequently comment on the gorgeous scents and moisturizing benefits of the products across the range.
In fact, the lowest rating we found on any of the products available on this platform was 3-stars from a customer who commented the formula had changed – however, they stated they are "still enjoying this mask"!
Popular Alternatives to Laurel Cosmetics
On Facebook, we also found exclusively 5-star reviews, Many customers commented on the soap and shampoo bars, echoing sentiments of other reviews in terms of scent and effectiveness of the products reviewed.
Usually, we would also like to include Laurel Skin Care reviews from independent review sites such as Trustpilot of the BBB. Unfortunately, we couldn't find any results on these platforms.
That said, there are numerous 5-star reviews on various stockist websites and plenty of bloggers have also reviewed the Laurel Cosmetics range… And it seems like nobody has a bad word to say about this company or its products!
Sign Up for Laurel Cosmetics
To make the most out of your Laurel Cosmetics shopping, it's worth creating an account. This will enable you to enjoy order tracking, manage your addresses/payment methods, and more.
Where to Buy Laurel Cosmetics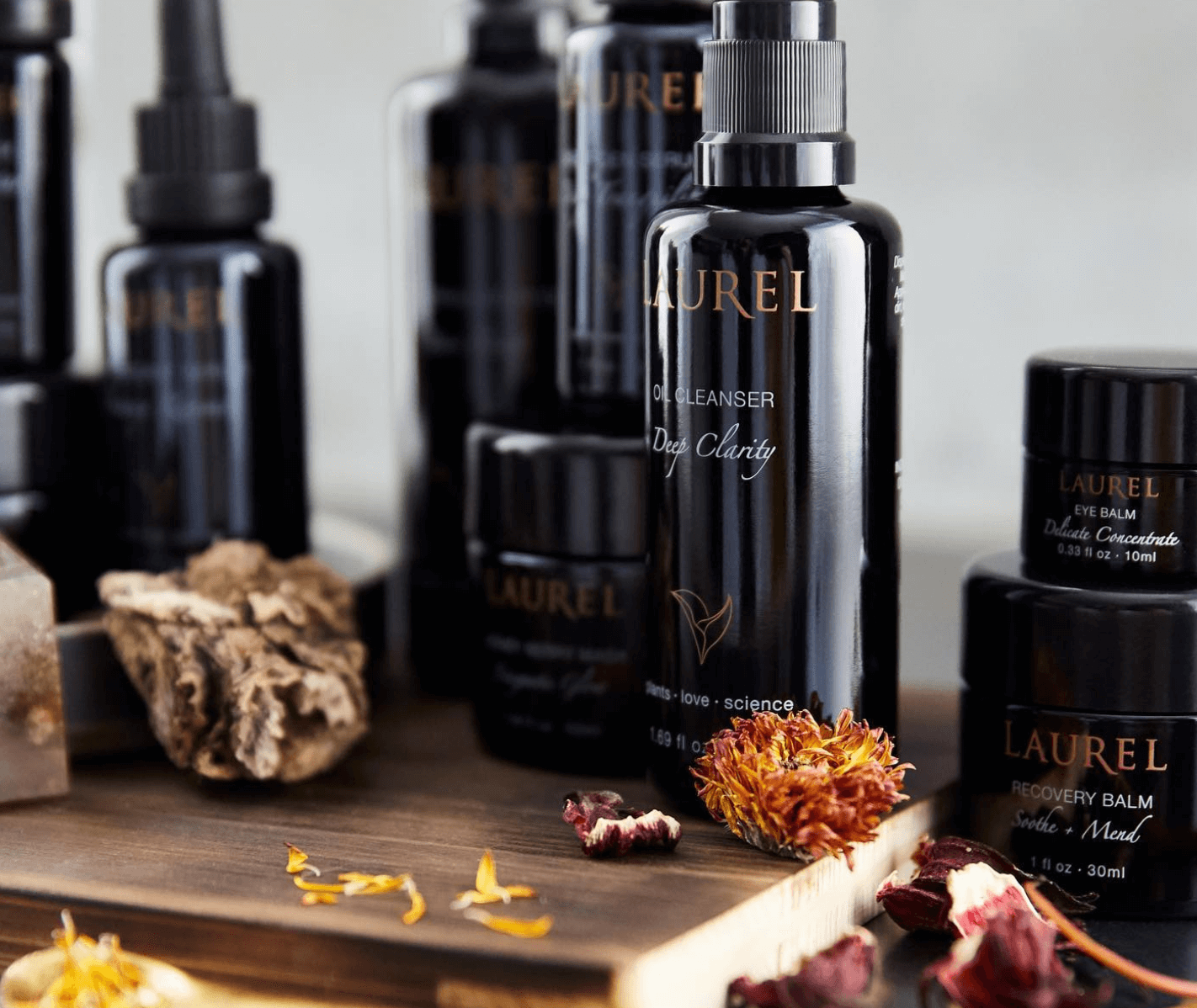 Laurel Cosmetics is available online at laurelskin.com. However, if you're in the mood for some TLC and luxury, you might want to head to a Laurel Spa for a gorgeous treatment using Laurel products.
You can also speak to the consultants about how best to use your Laurel Beauty products.
We're already searching for our local!
Laurel Cosmetics is also available at selected stockists. For example, we found a selection of the Laurel Skin Care range at The Detox Market, Beauty Heroes, and Integrity Botanicals, to name just a few.
Laurel Shipping and Return Policy
Most orders are shipped within 1-3 business days and domestic shipments over $100 will qualify for free shipping. However, as Laurel Cosmetics is a small, artisan business, you should be aware that delays are possible (and even likely), especially around the holidays.
Unusually, Laurel Organics doesn't accept returns on any products. The brand recommends speaking to an advisor about any skincare or ingredient concerns you might have before ordering, to ensure you "get the right product for your unique skin."
We presume this would be relaxed should an incorrect or damaged item be received, although we couldn't find any confirmation this is the case.
Laurel Promotions & Discounts
We couldn't find any evidence on the Laurel Skin Care website that the brand offers promotions or discounts. In fact, we even subscribed to the email list and didn't receive a Laurel coupon or money-off from our first shop… Which is unusual!
Plus, our Honey extension didn't wake up while shopping here, so it doesn't seem like the brand is great for giving discounts.
However, the welcome email did mention free samples with every order.
When we Googled "Laurel Cosmetics coupons", we did find a few coupon sites promising discounts. Whether these are all they're cracked up to be, however, we couldn't say!
There is a Laurel Skin Wholesale Network, however, the brand is (obviously) very strict about who they will allow to join.
Contact Laurel Cosmetics
For general inquiries, you can contact Laurel Skin customer support via telephone at 415-717-1689 or by email at [email protected]. You can also complete the online contact form and a representative will be in touch.
Laurel Skin Care Reviews: Editor's Verdict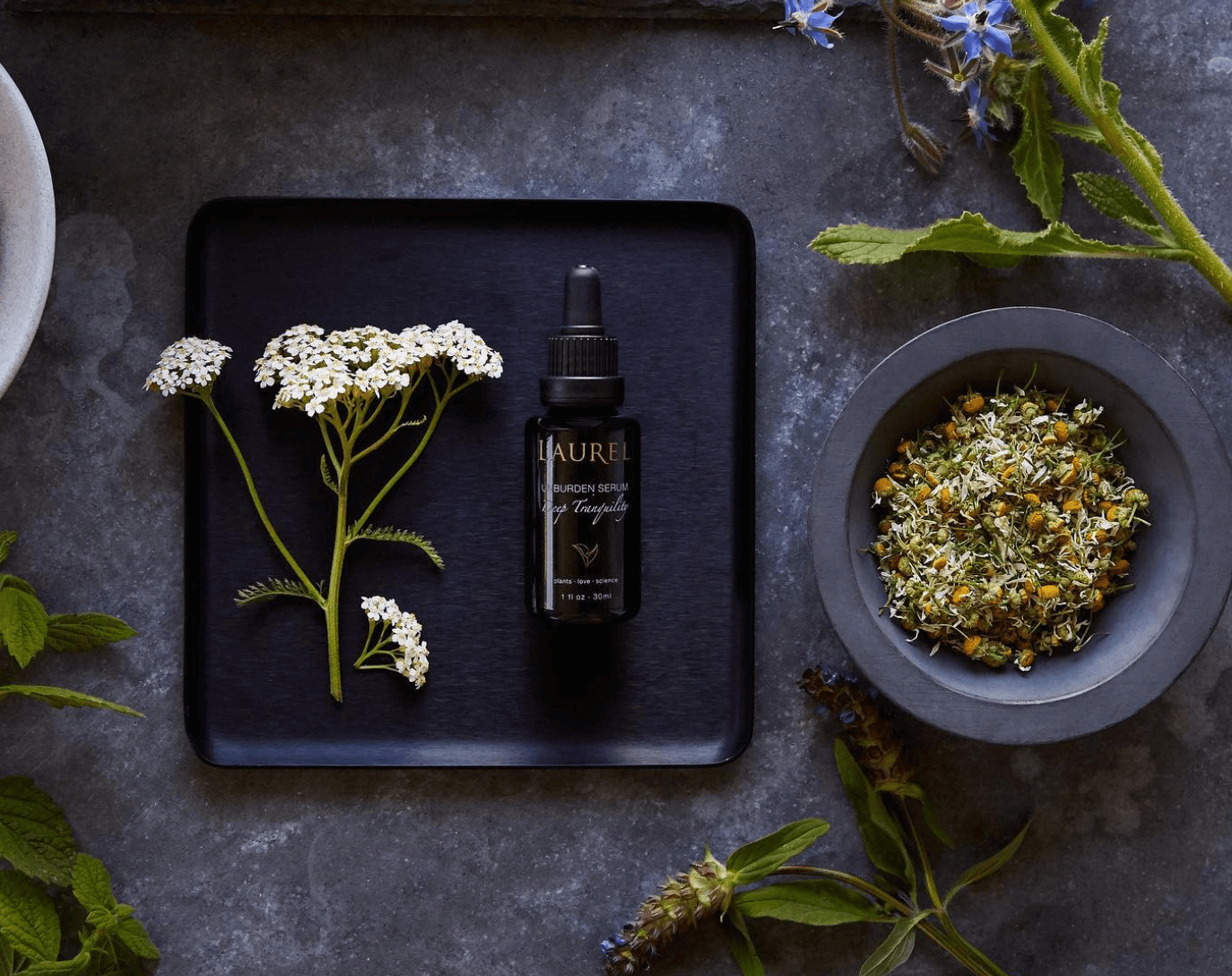 When writing these brand reviews, we always like to offer a completely transparent and non-biased view.
While this obviously includes mentioning all the positive aspects of a brand, it also means that we pay attention to 1-star reviews, reports of poor customer service, and products that don't live up to expectations…
However, when researching Laurel Whole Plant Organics, we couldn't find any of these! Seriously, not one bad review or dissatisfied customer anywhere!
Sure, there were a handful of 3 and 4-star Laurel Skin Care reviews around. But the lowest rating we could find was a customer who didn't like a new formula, but commented that she still liked the product, and gave a 3-star rating!
This is a long way from being a negative review!
A Few More Thoughts About This Laurel Skin Care Review
And in all honesty, we can see why! This brand seems to be the epitome of ethical, holistic, high-quality beauty and skincare. And we can't fault it.
Even the lack of a returns policy isn't enough for us to say anything against the company.
Sure, we'd love to see one, but everything we've learned about these products verifies the brand's opinion that a returns policy would be unnecessary. You're not going to be returning these products.
Similarly, it's unusual for a brand not to offer some sort of welcome deal. But although Laurel Organics doesn't seem to provide any coupons or discounts, it's still not putting us off.
In fact, the only downside we can really find for this brand is that their seasonal products sell out so quickly. And this is just proof that the products are amazing and in high demand!
Honestly (and we're weirdly stressed out by this), there's basically nothing we would change about this brand, and we can't help but rate them 5-stars.
We'll be booking our next spa treatments with Laurel soon!
Looking for organic skincare products to feel better? Check out our popular beauty brand reviews of Apivita, Timeless Skincare, Augustinus Bader, and Athena Club.
Laurel FAQ
Why isn't Laurel Skin organically certified?
Although Laurel Skin Care prides itself on using only the best organic ingredients, it is not certified by any governing bodies.
This is because Laurel feels that there is no certifying party that currently matches its level of organic and Biodynamic ingredients or finished formula standards.
In fact, Laurel Cosmetics states that it disagrees with the "wiggle room" certifiers like the USDA leave for "undesirable processing standards, unmonitored overseas farming," and "irresponsible and unsustainable farming practices."
Therefore, paying to use the USDA symbol is not something Laurel is willing to do.
That said, if you do want to see an individual ingredient certifying document, Laurel Beauty can provide these on request.
Are Laurel Skin products safe during pregnancy?
Laurel Skin Care products are used by pregnant and nursing moms globally. Most products contain essential oils at around 1%, which is well below what could be considered a potential risk.
And plant medicine is often considered far safer than modern-day pharmaceuticals that can be packed full of toxic and dangerous ingredients.
However, Laurel does note that "every woman is different and responds differently to different foods and different plants during the time of pregnancy."
She suggests you use your own senses to find "what is right for your unique body."
Are Laurel products vegan?
While many Laurel Beauty products are suitable for vegans, some items do contain honey and/or beeswax.
All bee-derived ingredients are sourced from organic California farms that share Laurel's goal of restoring the bee population and supporting the long-term life of bees.
Does Laurel Cosmetics test on animals?
Is Laurel Skin effective at producing anti-aging results?
Absolutely! Laurel Skin Care is fantastic for aging skin and states that its products are "about unburdening your skin" with skincare that's free from toxic ingredients or chemicals, and packed full of nutrients, moisturizing ingredients, antioxidants, vitamins, minerals, proteins, and enzymes to ensure your skin is always at full health.