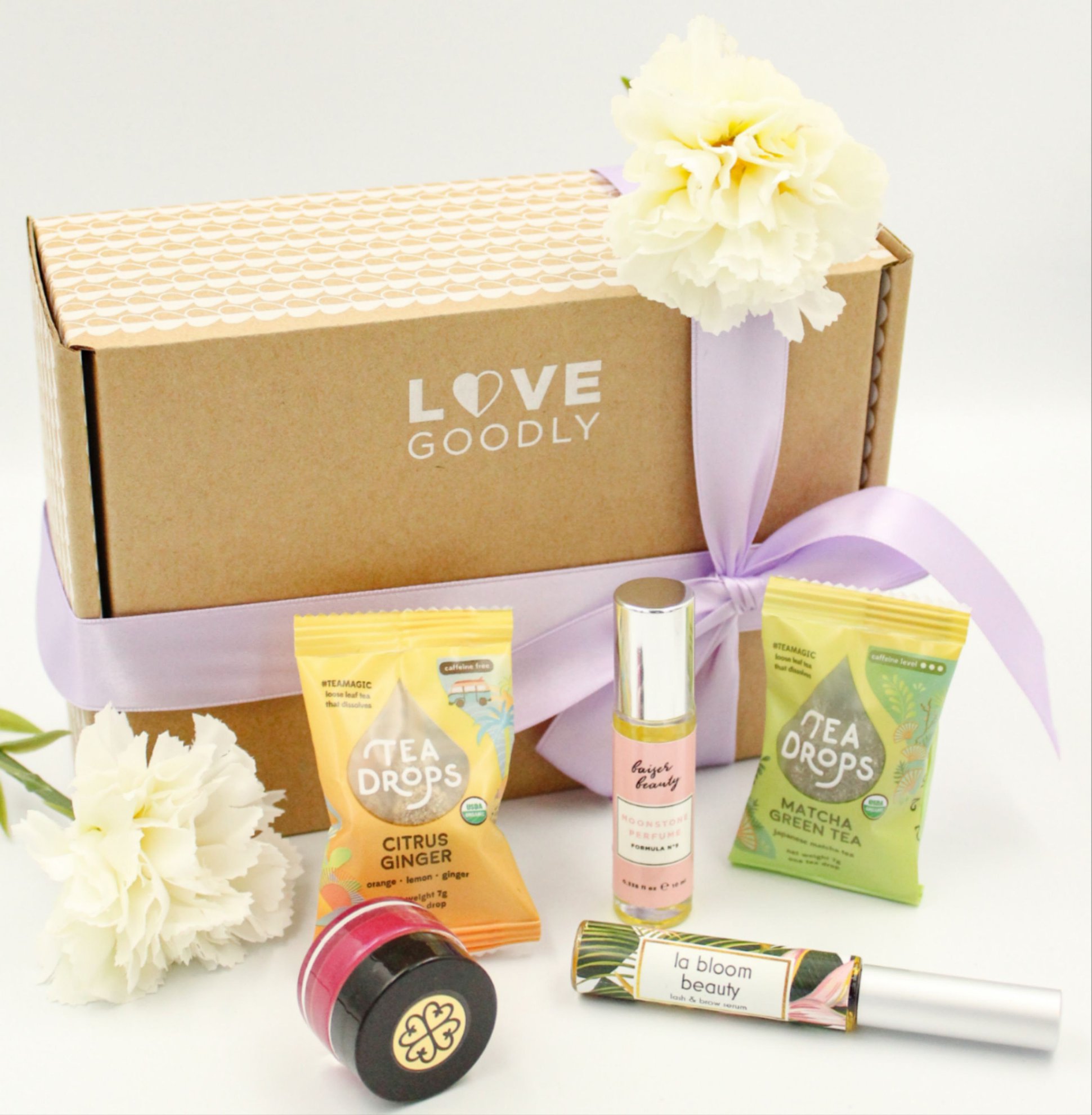 If you're committed to a sustainable lifestyle, then you'd appreciate Love Goodly and their commitment to clean, waste-free Beauty. The brand offers low-waste, eco-friendly natural beauty products such as body creams, hand gels, lip balm, shower gel, etc. They only work with certified organic products and meet their ethical standards. Love Goodly has become extremely popular among the natural care community, and they have thousands of subscribers. With many Love Goodly reviews all over the internet, you may be thinking of trying out the brand for yourself. Our detailed and extensive reviews on the brand's products and service will help you decide if it's worth your money.
About Love Goodly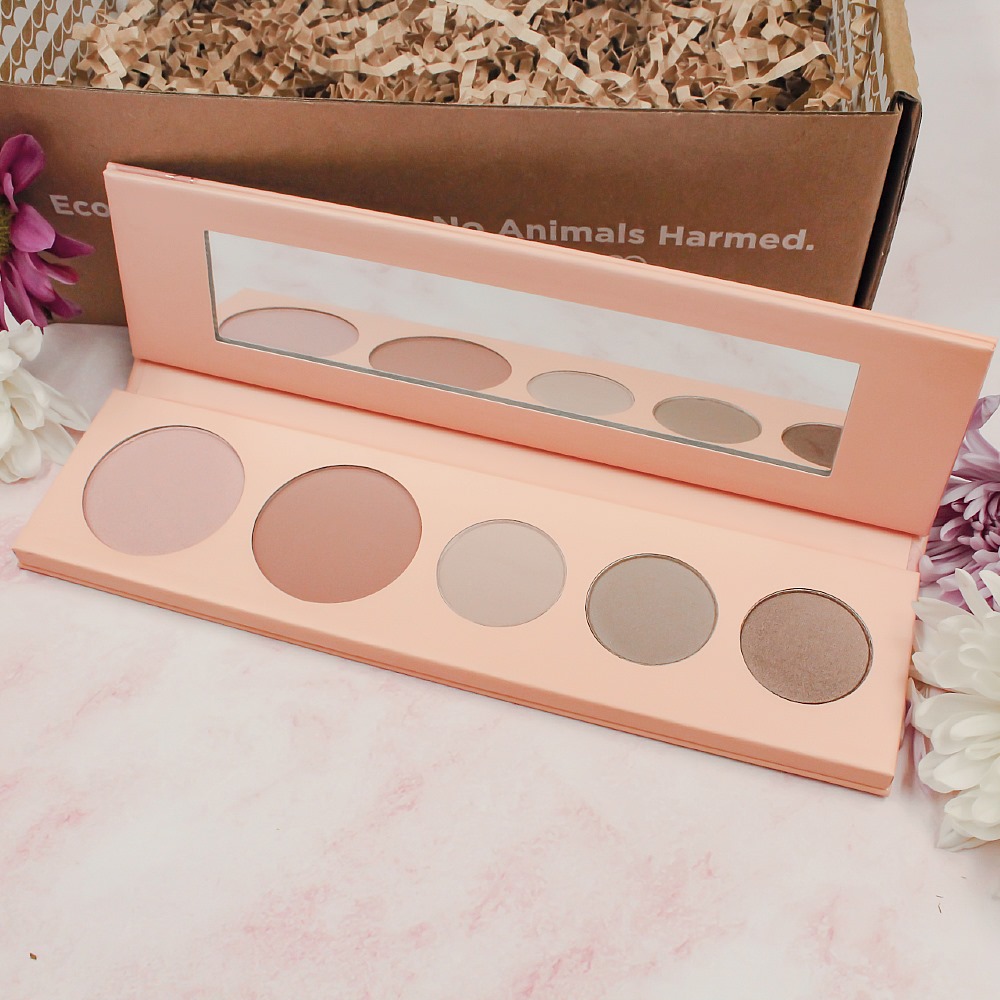 Love Goodly was founded by two women, Katie and Justine, connected by their passion and commitment to clean beauty care products. The co-owners created the brand to provide women with healthy alternatives in their personal care. Both Katie and Justine have had individual experiences with healthy living and wellness.
Justine, a breast cancer survivor, was moved by her personal journey. She sought to create a space for women who want to pursue healthier lifestyles. Meanwhile, Katie has been a vegan-advocate most of her life, and she started the company to share her love for cruelty-free and safe products. The two women are strongly dedicated to mindful living and wellness.
Love Goodly is popularly known as a wellness brand. They offer healthy beauty products free from toxic chemicals and only sell brands that offer organic products. It serves as a one-stop-shop where you can get all-natural Beauty and cosmetic items. The company is also committed to sustainable production and recyclable packaging.
Love Goodly Overview
The company is run by women who understand women's prime needs, focusing on sustainable clean Beauty. Their partner brands also have cruelty-free, vegan, non-toxic, organic, non-GMO eco-friendly values. They also donate a percentage of their earnings to women's rights charity organizations.
Love Goodly is based in Santa Monica, California, from where they send out boxes and individual purchases to customers. Each Love Goodly subscription box contains 4-5 items like skincare or beauty products, home or style accessories, health snacks, or wellness packages. You can also shop for single items directly on the website.
Pros
Wide and multiple categories of Beauty, personal care, and wellness products
Only offers cruelty-free, vegan, non-toxic products with gluten-free and organic options
Bi-monthly subscription boxes with 4-5 curated beauty and wellness products
Eco-friendly and sustainable practices
Some percentage of all their proceeds go to charity
Cons
No customization options
Higher prices compared to other brands
Products quickly become out of stock
Few customer reviews
Love Goodly Product Review
Love Goodly offers bi-monthly subscription boxes that contain a mix of wellness, beauty, and lifestyle products. Each box contains about 4 – 5 mystery items, and it is delivered directly to the doorstep of their subscribers. Asides from the subscription boxes, the brand also sell self-care and wellness items on their website.
The brand's product catalog spreads across many categories such as skin care, makeup, personal care, and accessories & style. It is an all-around beauty store that caters to women's needs by promoting a healthy and organic lifestyle. In this Love Goodly products review, we'll examine some of the brand's bestseller items and the Love Goodly boxes.
Love Goodly Box
The Love Goodly Essential Bi-Monthly Subscription Box sends you a box you'll receive every other month when you subscribe. This box does not contain any samples or travel mini sizes; rather, it contains 4-5 full-sized products. The renewal sends you different items with each box, and you can check the Love Goodly Instagram page or website to learn what's in the boxes.
If you don't want the renewal option, Love Goodly offers a Single VIP box that you can get for yourself or a gift to a loved one. The box contains an assortment of full-sized beauty products and accessories or a healthy snack. If you intend to send the box as a gift, Love Goodly offers a biodegradable plain kraft wrapper.
The subscription for the single VIP box costs $55.95, and this option does not come with a renewal. It also contains a vegan lipstick from Ada Lip Beauty, valued at $29. Meanwhile, the Essential Bi-Monthly Subscription box costs a $33.95 renewal every other month. And the items in the Love Goodly box have $86 retail value.
100% PURE Bamboo Blur Powder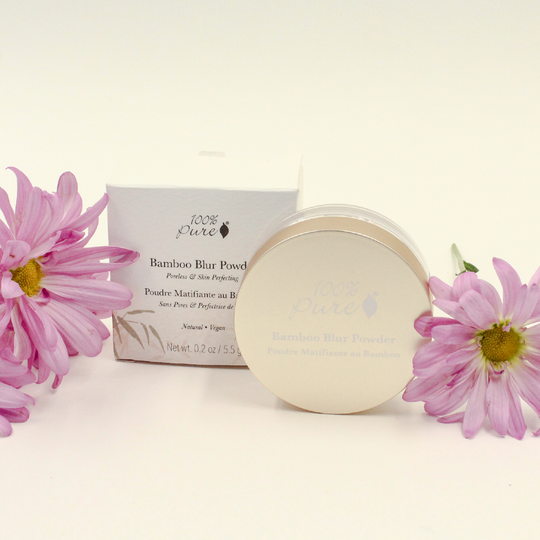 The blur powder is a translucent setting powder made with an organic mattifying bamboo silica blend. This powder absorbs all the excess oil to reduce shine, and it closes off your pores, leaving a soft, smooth finish. It also offers sheer coverage, and it produces collagen, which builds your skin cells and helps to even out your complexion.
The product is 100% Pure, a natural care brand that supports Love Goodly values and provides healthy organic products. The only ingredient in the blur powder is bamboo silica. The product can be used by itself or to finish off your makeup. You can also use it to matte your cream or lipstick.
The blur powder is cruelty-free, vegan, non-toxic, and gluten-free. It is suitable for all skin types, especially oily and combination skin textures. One-time purchase costs $41.00, but you can subscribe to receive this product Bi-monthly for $36.90 and save 10% of your money.
100% PURE Black Tea Maracuja Mascara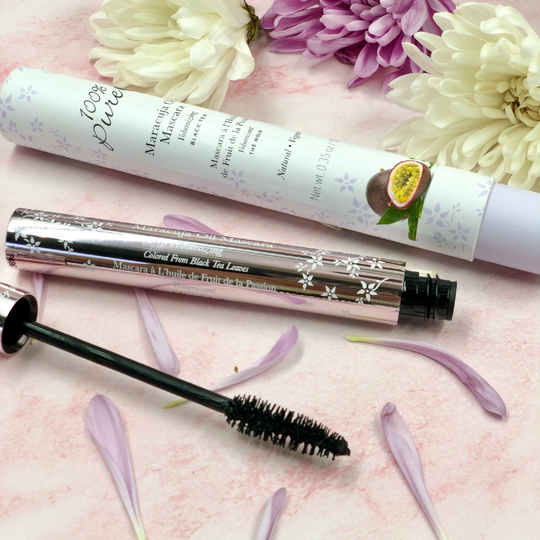 The key ingredient in this mascara from 100% Pure is the Maracuja oil, and it comes in a classic Black Tea shade which is well-loved by customers. Maracuja oil is obtained from passion fruit, and it helps to give a sultry, luscious finish. The mascara also includes a mix of Pro-vitamin B5 and seaweed to produce volume and increase hair growth.
The color pigment includes tea, cocoa, and coffee beans to give the mascara a natural yet bold look. The product is waterproof, and it comes with a tapered oval tip that smoothly blends into your hair without leaving clumps or flakes. It comes in a 0.35oz vial, and a single purchase costs $26, while the subscription costs $23.40.
100% Pure Blush Brush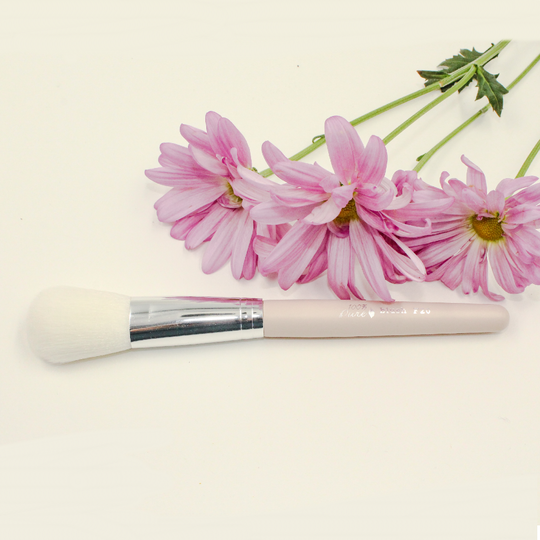 The brand offers this blush brush made from recycled synthetic fibers as a sustainable alternative to other products. It is also cruelty-free, and it effectively helps to apply products on your face. The blush blends evenly, and it can multi-task as a powder brush, bronzer, or luminizer.
The bristles are soft and delicate, perfect for sensitive skin types, and it doesn't drop fibers on your face. It was first introduced in the Oct/Nov box and has become a bestseller ever since. You can also trust 100% Brush for their support for sustainable cosmetics and beauty products. And Love Goodly offers this item for $19.
100% Pure Fruit Pigmented Cocoa Butter Matte Lipstick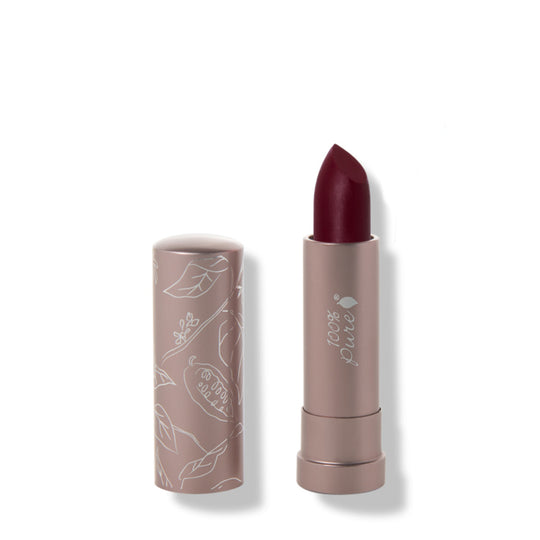 The brand understands that matte lipstick doesn't have to be dry or boring. This matte lipstick doubles as a moisturizer with its gorgeous Aubergine shade. It is fruit-based with chocolate, cherry, peach, and blueberry pigments. Other key ingredients in the product include cocoa butter, shea butter, and vitamin E, which provide day-long moisture and it helps to prevent dryness.
You can also check the package for the full list of ingredients to prevent allergens. It has a lovely sweet-smelling fruit fragrance, and it smells good enough to eat. The color goes well with different looks, and it comes in other shades such as Sahara and Cacti to match different skin tones. You can get your own copy of this lipstick for $28.
Love Goodly Reviews from Customers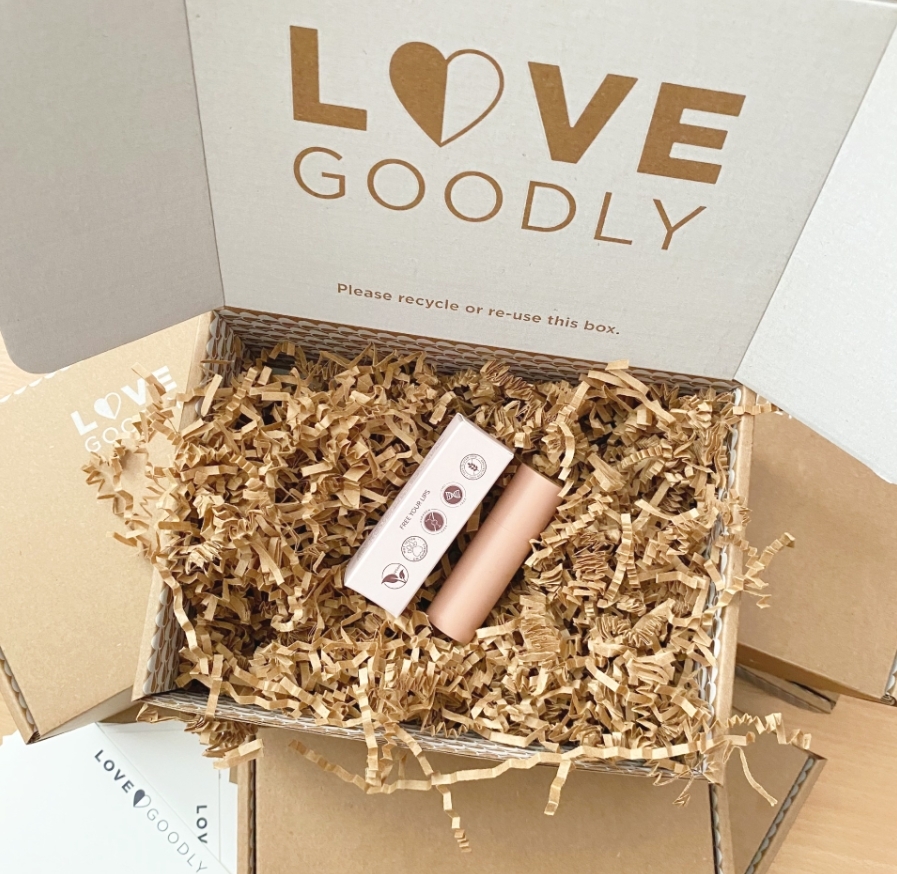 We found some customer reviews on Love Goodly to provide more information about the brand and its effectiveness. There are no customer reviews on the brand's website, so we had to check external sites for the purpose of our review. On Knoji, Love Goodly has a total of 3.9/5 stars based on its popularity, competitive prices, and quality of service.
Knoji also notes that the brand strength is its good dependability, and it is described as a mid-range performing brand. However, the Knoji only has 53 customer reviews, so we cannot depend on this platform alone. US-reviews only has one Love Goodly review from a user who stated they loved their package and would recommend it.
Love Goodly has 15 customer ratings on Cratejoy with a total of 4.4/5 stars. Most reviews are positive, and many customers appreciate the brand's services and products. One happy customer commented,
"I have been introduced to so many new items in this box that I would never have tried before. I was nervous to try the purple lip gloss, but it is sheer and beautiful. It nourishes the lips as well. I loved the key chain and used it to brighten up my purse."
What Other Said
However, some customers were not as impressed with their subscription boxes, and some believed that the products were overpriced. An unsatisfied customer states, "4-5 full-size products do not mean 'beauty products, I received a face mist, a lip gloss, a key chain, a necklace, and a toothbrush. Maybe I understood, so I am writing this review to inform others."
Facebook reviews also mirror the comments above with 4.6/5 stars from 31 customer reviews. There are also a few Reddit threads in the Natural care community where most subscribers are satisfied with their purchase. However, it's hard to form a firm opinion because the brand only has a few reviews on the internet despite its popularity.
Sign Up for Love Goodly
You can sign up for a Love Goodly account to manage your subscription orders and get general updates from the brand. Suppose you also want to manage your payment information and cancel your Love Goodly subscription. In that case, you can simply log into your account.
Where to Buy Love Goodly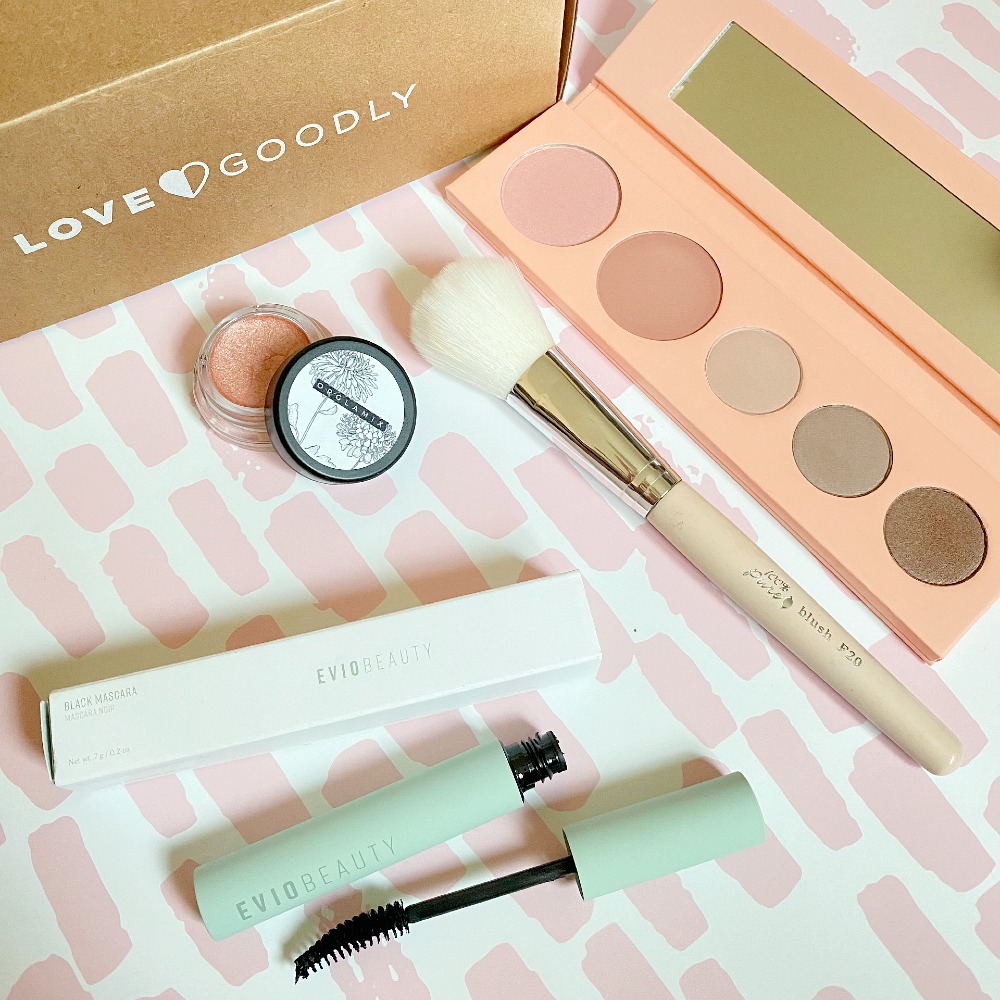 Love Goodly is a healthy and natural care brand that offers organic and non-toxic products and eco-friendly brands that follow their values. The brand only works with sustainable brands, and it offers multiple categories of products from a wide range of customers. Before the brand moved to its website, it used the Cratejoy platform.
You can still subscribe to the Love Goodly subscription box on Cratejoy if you don't want to move. Also, if you want to skip/cancel deadlines, billing or shipping, you can manage your account directly on Cratejoy. For profile updates, you can contact the Love Goodly customer care team directly from Cratejoy. However, the platform has some conditions that regulate its use.
Love Goodly Shipping and Return Policy
The company's standard shipping includes US shipping, Canada, and International shipping. However, the brand states that international shipping is currently on hold due to the Coronavirus pandemic. The shipping process for US orders takes 1-4 business days, and they also offer expedited shipping. You will have to wait for the checkout page to know the shipping fee.
Online Canada orders are shipped in three different categories such as,
First Class International – shipping cost is $16, and delivery takes 7-30 business days
Priority Mail International – Estimated time of delivery is 6-10 business days, and shipping costs is $35
Priority Mail Express International – The estimated delivery period is 3-5 business days for $50.
However, the company clearly states the disclaimer that they are not responsible for the custom or import duties or taxes. If you have a problem with your product, you can return it within 10 days of receipt. You can also exchange your product with another if you got the wrong package. All you have to do is send [email protected] to process your refund or exchange.
In addition, you have to send back the products in their original packaging, accessories, or seals. It must also be unused with all the items still intact. Some products are not eligible for returns, including subscription/prepaid/gift boxes, bundles, sale items, fragrances, and free gifts. You can also send a mail to the service team to get approval for your exchange.
Love Goodly Promotions and Discounts
Love Goodly offers regular promotions and discounts exclusively on their website. The brand also has a subscribe and save policy which takes 10% off the price of products. You can also check the brand's Instagram page for any recent Love Goodly coupon code to save your money.
Contact Love Goodly
If you have more questions outside this, then you can contact the Love Goodly customer care representatives through:
Email: [email protected]
Call: 1-844-466-3593
Live Chat: You can chat with a service rep directly on the website. However, the chat is offline on weekends and during holidays. The live hours vary depending and are adjusted often, so you can try the email option for faster support.
Physical address:
Love Goodly/ Novica
2716 Ocean Park Blvd
#1030
Santa Monica, CA 90405
Love Goodly Reviews: Editors Verdict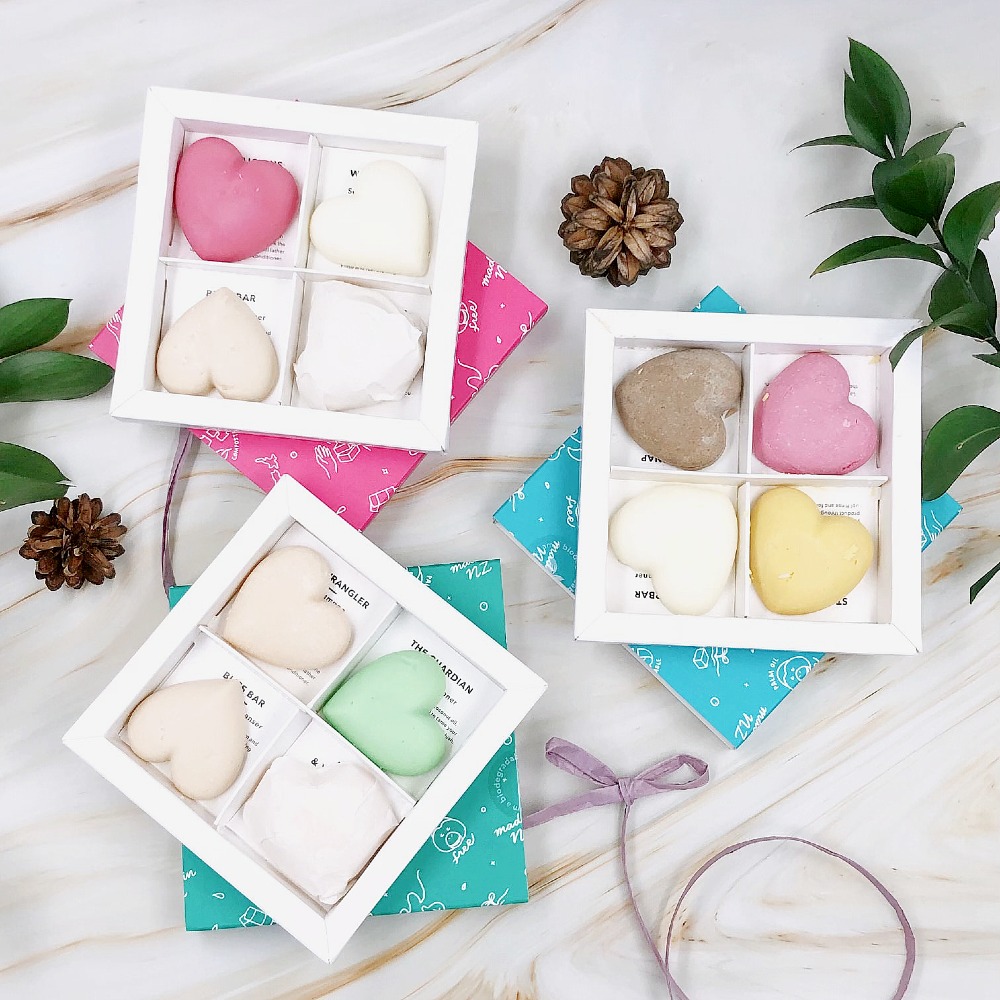 Love Goodly is a women-focused brand led by a team of women who offer healthy products for women. The brand aims to introduce and ensure that women have access to the cleanest and safest products available. They also provide organic, non-toxic products that are skin-friendly, healthful, and simple to use.
The company's products are split into different categories, brands, and values. The categories include Beauty, personal skincare, accessories, style, home, and gift boxes. Love Goodly is also one of the foremost brands dedicated to sustainable and eco-friendly Beauty. They only partner with brands that follow their vegan, organic, cruelty-free, and non-toxic values.
In addition, Love Goodly is also known for giving back to society. They give a percentage of their earnings to charitable organizations. The brand has become increasingly popular on social media. They have been featured on Forbes, Buzzfeed, InStyle, and other publications. It also has 17.5k followers on its Instagram page.
Overall, Love Goodly is a trustworthy brand that does not compromise its values and only offers quality, safe to use beauty and wellness products. Based on the customer reviews and our research, we rate the brand 4/5 stars. However, there are only a few reviews on the brand even though it is a popular brand in the eco-friendly and wellness community.
Looking for other healthy products for women? Check out our reviews of Laurel Cosmetics Review, Apivita Review, Feals Review, and Timeless Skincare Review.
Love Goodly FAQ
Is everything at Love Goodly vegan?
Yes, all the Love Goodly products are vegan, cruelty-free, and non-toxic, part of their core values. They also offer some gluten-free products in a special category.
Can I customize the Love Goodly box?
Love Goodly does not generally have an option where customers can personalize their boxes. However, they allow subscribers to choose their preferred color, shade, or style.
Is love Goodly box eco-friendly?
Love Goodly is committed to eco-friendly practices. The boxes are recyclable and FSC-certified. They also have minimal plastic and minimize their use of plastic.
Can Love Goodly tell me what's inside the box?
The company sends out boxes to subscribers every other month, but they do not reveal the contents of the boxes. This mystery and surprise make things more exciting for customers as they expect their packages.
Sometimes, the brand posts spoilers on their Facebook and Instagram pages. You will also receive updates if you're subscribed to their newsletters.