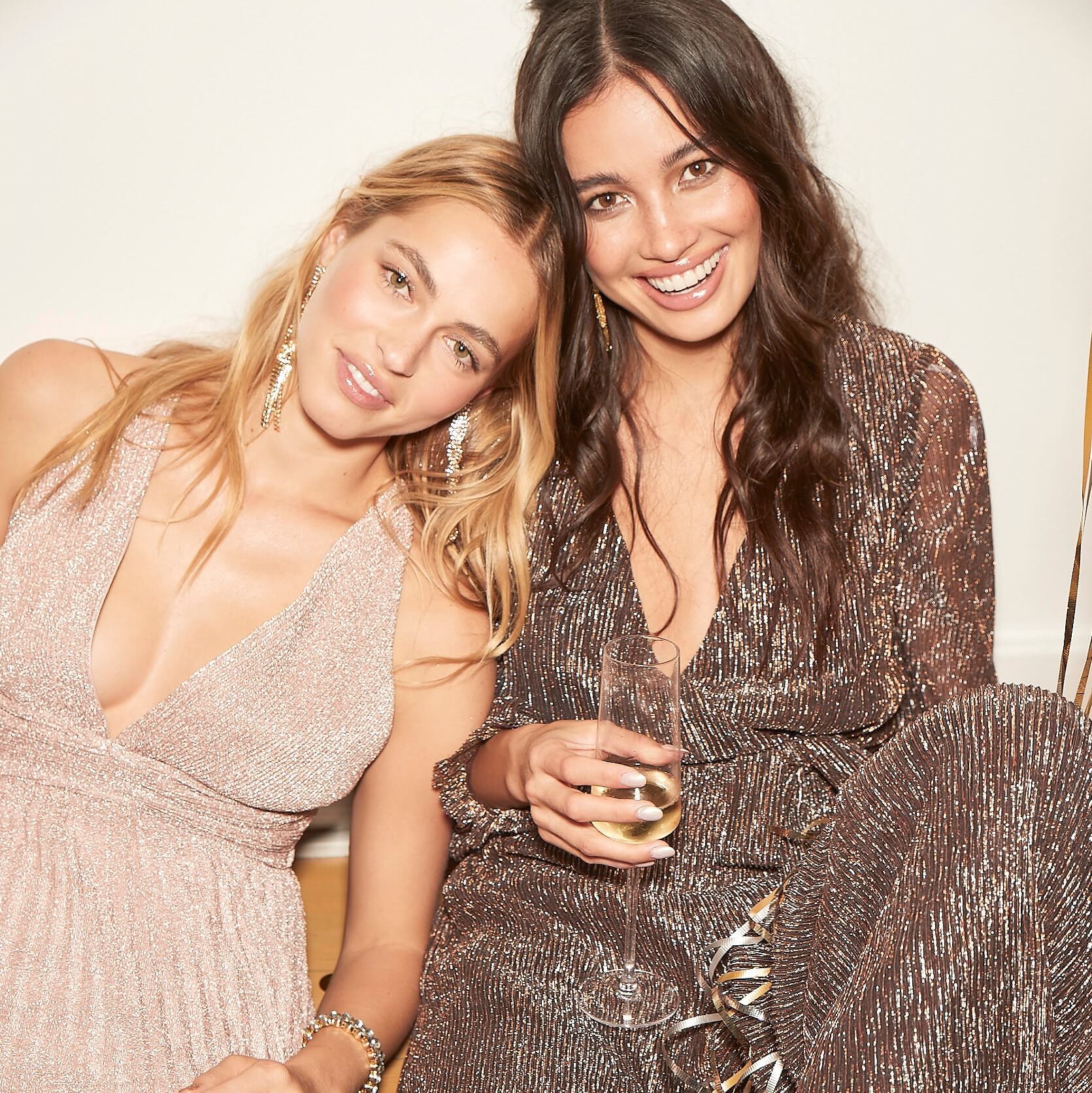 With a large social media following and plenty of glowing Lulus reviews, this online women's fashion retailer focuses on Insta-ready stylish dresses as well as on-trend clothing essentials and accessories. From its beginning as a boutique store in the small town of Chico, California, Lulus has grown into an e-fashion phenomenon, with annual global sales topping $280m.
But with its high stock turnover and lower mid-price range, does Lulus live up to its image as a luxury boutique fashion brand? Exploring their range as well as discovering just what their customers really think, we step inside Lulu's virtual dressing room to find out.
About Lulus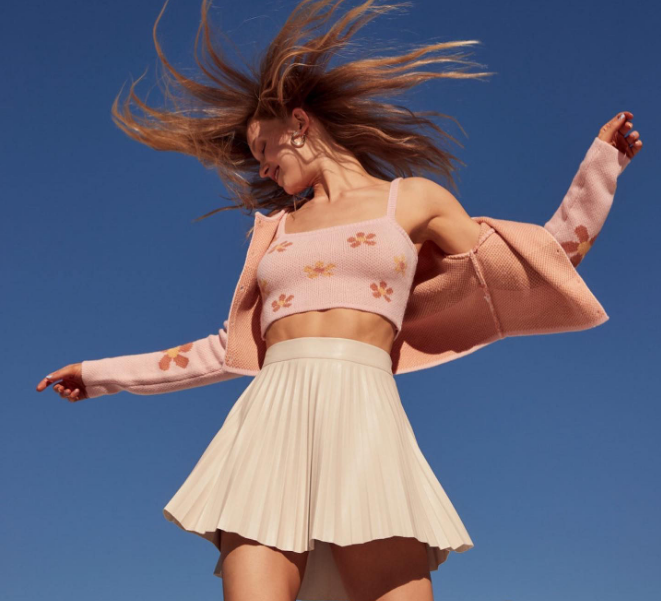 The Lulus brand was founded as a vintage boutique in 1996 by mother and daughter business partners Debra Cannon and Colleen Winter. Choosing to establish a vintage clothing store over a café was a sound business decision for the pair, as 25 years later, their vision for a unique fashion store has grown into an online fashion retail success.
Originally called Lulu's Fashion Lounge, their first shop was based in Chico, California, where their headquarters remain today. However, it was a business decision made in 2008 to close their 'bricks and mortar' shop and move their whole fashion operations online, which took the Lulus concept in a whole new – and phenomenally successful – direction.
Dropping the 'Vintage' to become simply 'Lulus', the business strategy evolved to offer accessible, affordable fashion with a lux twist on 'fast fashion' for the discerning twenty-something. The brand also developed a particular reputation for prom dresses, special outfits, and bridal wear, although the growing range now includes more edgy fashion as well as shoes and accessories.  They also stock limited items of other brands, including Free People, Vera Moda, and Dr. Martens.
Social media and Instagram savvy, the company has also maximized its online presence, flexing its digital marketing expertise to reach its target audience, gaining plenty of fashion media coverage and positive Lulus reviews along the way.
Pros
Their range caters for 'real women', with a good range of sizes and styles
Easy to use website that has plenty of content, advice, and inspiration
Affordable, decent quality clothing with a fashion-forward styling
Departments include bridal, holiday and party so you can filter down to what you want
Offers some good promotions with savings of at least 10% plus up to 70% off sale items
Online style and bridal wear concierge service
Free shipping on all US orders over $150
Option for Klarna installment payments for US customers
Cons
Some of their basic styles are more expensive than other 'fast fashion' retailers
You only have 10 days after requesting a return to qualify for free returns
Items returned after the 10-day free period will be charged $7
In some Lulus reviews, customers report that the sizes run on the smaller side
Lulus Clothing Reviews
Moving on from the background to the Lulu fashion brand, let's take a look at its current range, including some of its best-selling collections in our Lulu clothing reviews:
Lulus Dresses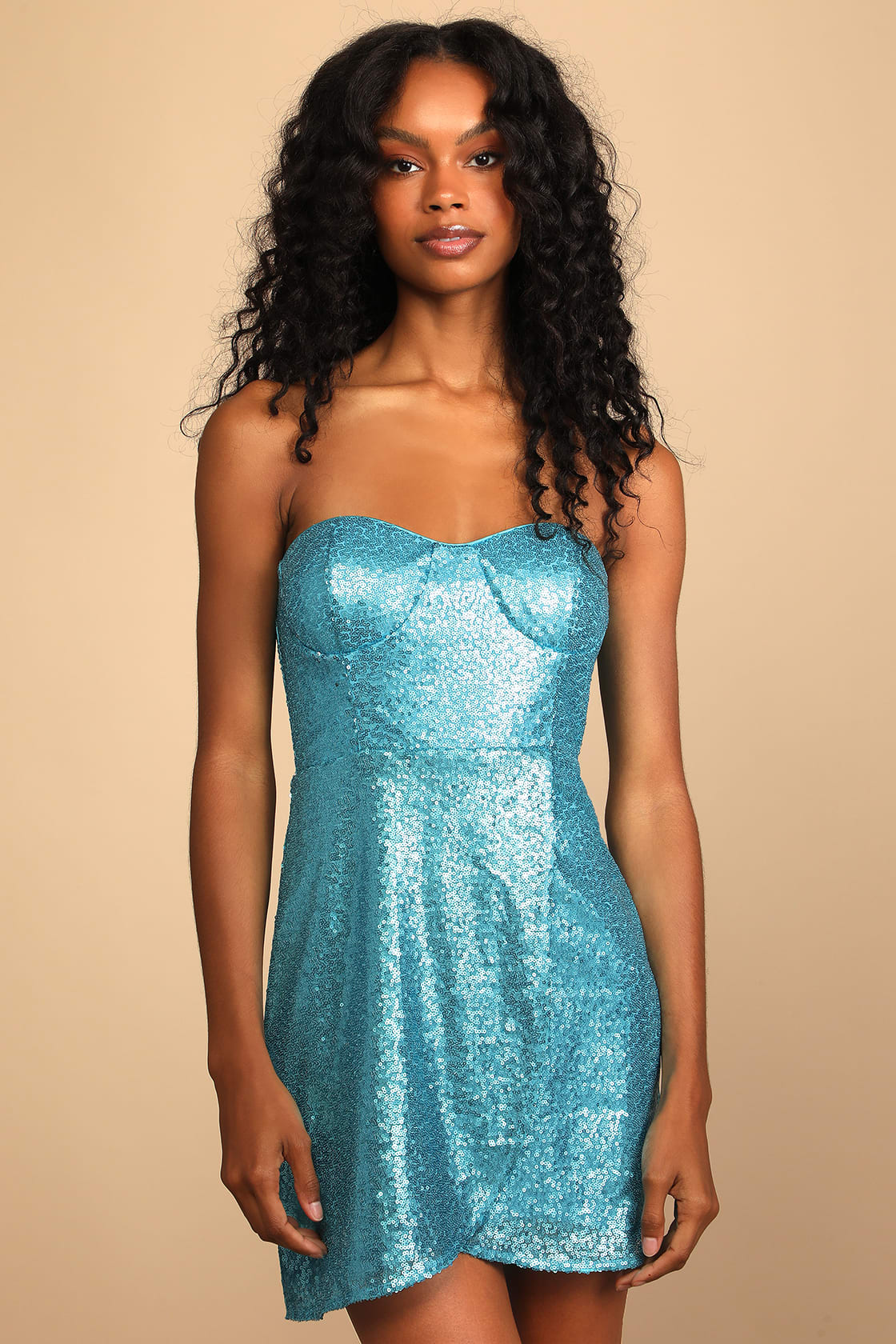 If you can encapsulate the appeal of the Lulus brand into just one fashion piece, it has to be its dress collection. Lulus dresses are consistently among their bestsellers, and for variety, price, and a health sprinkle of va-va-voom, it's easy to see why.
Their dress collection commands attention from the first web page, with body-con contours, luxe-looking fabrics, and covetable catwalk glamor. And the price tags – Lulus dresses start from less than $40 – will satisfy even the budget-conscious fashionista. You can find your next gorgeous prom dress here!
But it's not all about high-octane partying, as there are plenty of everyday pieces, including cozy knitted dresses, sophisticated maxis, and cute skater styles. Plus, with regular Lulus sales discounts, shop at the right time, and you can grab yourself a party-ready bargain.
When it comes to online shopping for your next Lulus dress, the website is straightforward and easy to use, with all the right filters to narrow down your search. You can also refine by size and price to cut down your shopping time. The sizes come in a decent range too, from XXS to XXL, although you may find that not all the dresses include the full range of sizes and, as customer reviews indicate that the sizes can run a little small, you need to be sure of your right fit. Another plus is if you find your perfect dress is sold out, you can opt to join the waiting list to be first in line when it is back in stock.
Lulus Rompers & Jumpsuits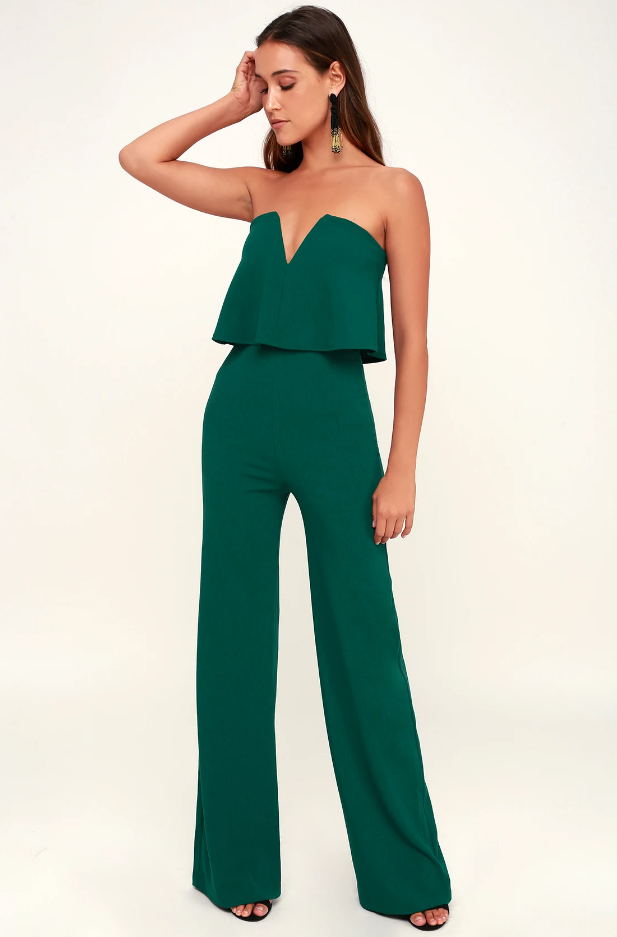 With the glamor of a party dresses plus a sophisticated twist that works for both day and night, a romper or jumpsuit is a wardrobe must-have. And with Lulus gorgeous selection, there's no need to be without. Starting from around $40 for a daytime playsuit, the range goes up to over $100 for full-on velvet gorgeousness.
Lulus rompers are also a super-comfortable way to spend lazy days at home, with short lengths as well as soft fabrics and long or short sleeves to create a cute weekend look that can also take you to the beach or sightseeing on vacation.
We particularly love the category, 'sexy jumpsuits', which offers a range that looks high-end, but you will pay more for the chance to turn heads. Strapless, one-shoulder, backless, or wrap with a super-sexy deep plunge, there's plenty of styles to choose from. Although reviewers do report the leg lengths tend to run long, so you may need to do your own alterations as there's no option for regular or short.
Lulus Denim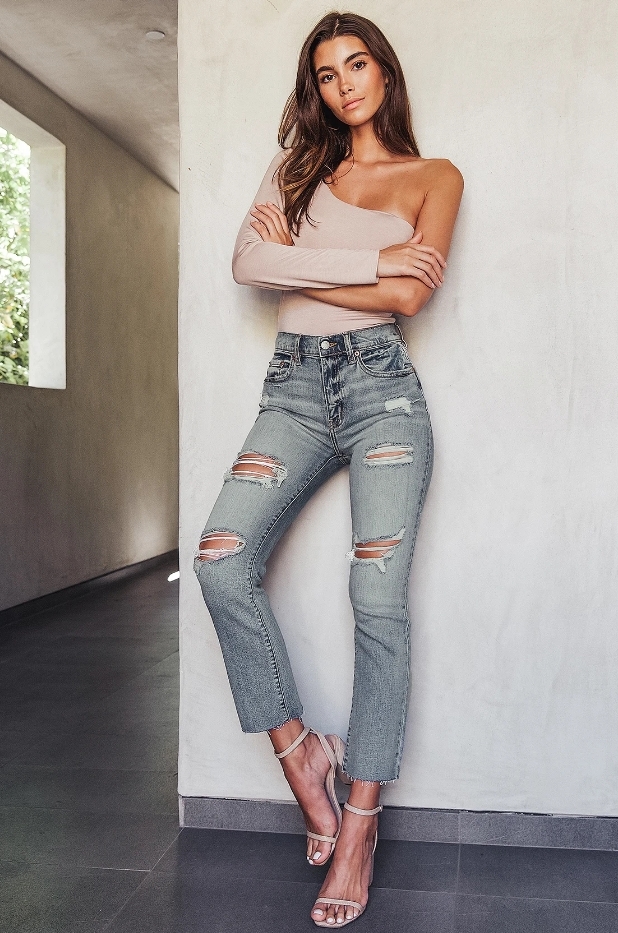 The ultimate wardrobe staple, denim never goes out of fashion, and Lulus understands what its customers want regarding their jeans and denim accessories. There's a lovely selection of jeans, in all cuts, from slim to boyfriend and wide-leg, and the range of color washes is good too.
Ripped and frayed jeans do seem the fashion order of the day, but if you do want to go a little more denim-smart, there's enough choice to keep you happy. And the range is not just limited to jeans, as you can choose from skirts, jackets, shorts, and accessories to go for a full-on denim overload. Another neat feature of the Lulus denim section is its fit finder, where you enter your height and weight to be recommended the best size fit.
Lulus Sweaters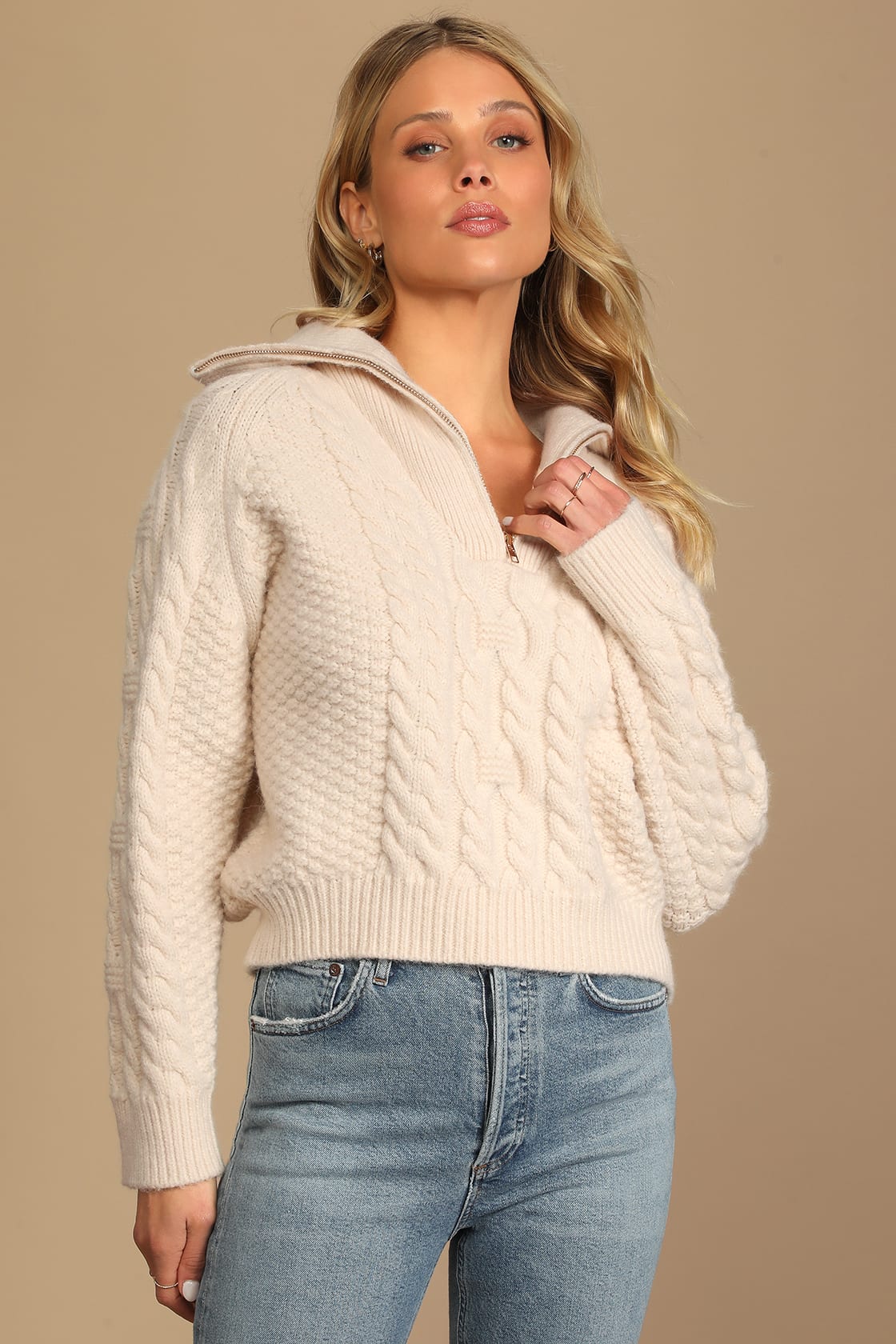 One of its smaller collections, the choice of Lulus sweaters is more limited than its other clothing ranges, but there's enough to choose from, although the color choices are a little muted. But there's enough for you to find an everyday sweater to team with jeans as well as more tailored knitwear to smarten up a casual look. And what we do like about Lulus sweaters is that most can be put in the washing machine or are easily hand-washed, without losing their shape.
With prices ranging from around $30 to $110 and with some bargains to be had in their sales, a sweater from this online fashion brand is a good way to dip your toe in the Lulus clothing world.
Lulus Shoes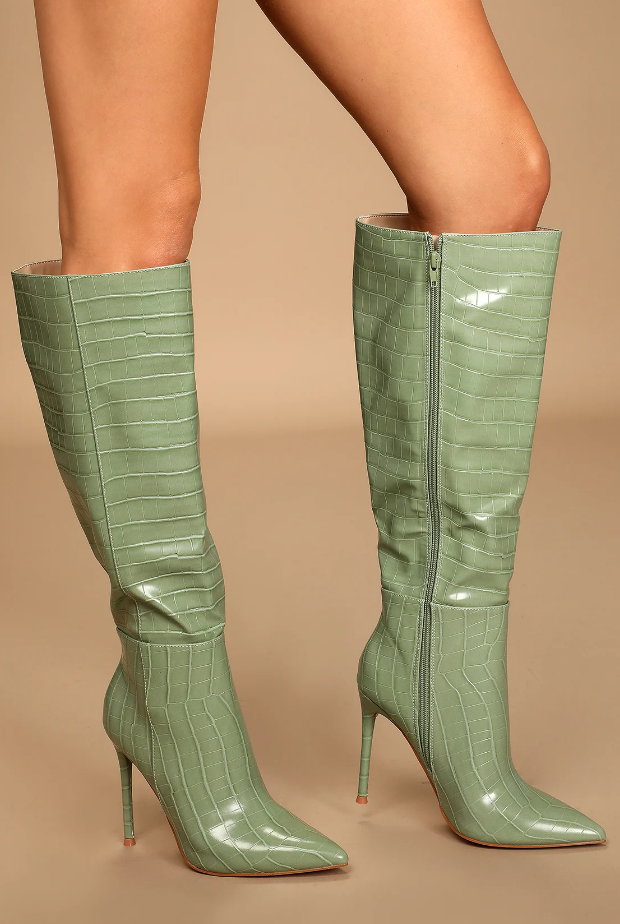 Lulus shoes are the finishing touches to an online shopping session with this brand, and rather than being an afterthought, their shoe collection (launched in 2018) is a buying delight in its own right. There's plenty to choose from, from day pumps to sky-high heels and sexy long boots. You get 14 different shoe and boot categories to choose from, with their bridal wear a particular stand-out.
As well as Lulus' own exclusive leather shoe range, they also stock other shoe brands, including Free People, Dr. Martens, and Betsey Johnson, for an added fashion edge.  The shoe sizes available range from 5 to 12, and you can add yourself to a wish list if your favorite style has sold out.
Lulus Reviews from Customers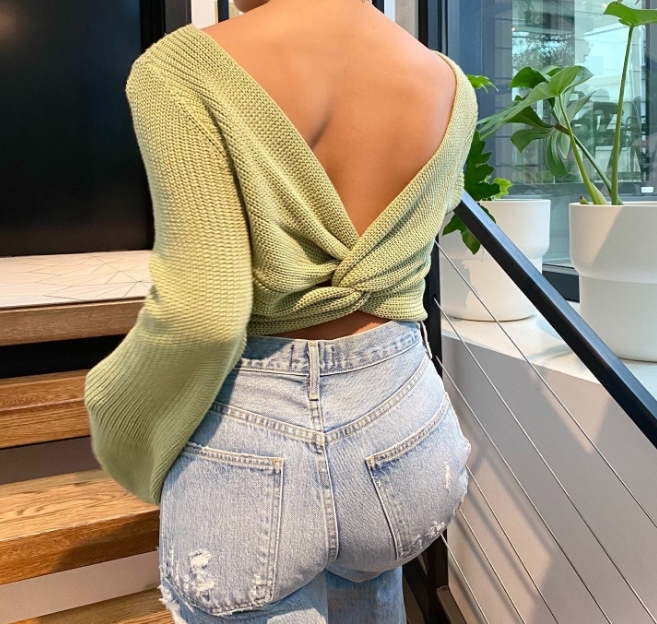 Scanning Lulu's own website, their product review facility is well-used, with, as expected, many positive Lulu clothing reviews praising the range. Notable positives include comfort and fit, price, and color choice. However, some of the more 'constructive' feedback highlight that you may need to go a size up, and that some of the products don't totally look like the promotional photos. There was very little review feedback about the shopping experience or customer service.
For balance, we also looked at external review sites such as Trustpilot. Listing more than 3,500 Lulus reviews, the brand scores excellent from 73% of reviewers, resulting in a final 4.2 out of 5. However, 18% of customers do give Lulus a less than average score.
Top feedback for the brand includes a great website, good customer service, the fashion community feel, the great quality of clothes on offer and the choice of sizes.
Popular Alternatives to Lulus
"The gown I ordered was beautiful and the material was of excellent quality", "I love Lulus, they're my go to shipping site. Beautiful clothes, affordable prices", "They are always so helpful and will go the extra mile to help you."
Looking at the more negative reviews, pricing, a complicated returns process, issues with sizing and slow shipment appear to be the most common themes. But what does inspire faith in the brand is the response by the company itself. You will often find a response from the Lulus customer service team to queries and less than perfect reviews, and they also actively seek feedback with a dedicated customer service email address on their website.
Sign Up for Lulus
To get the best Lulu shopping experience, you can sign up to receive their e-newsletters as well as updates via text. And for your trouble, you will be rewarded with 15% off your next Lulus order.
You can also create your own online Lulus account, which makes shopping easier and also gives you access for special offers and exclusive invites to sales and promotions.
Where to Buy Lulus
Other than the online retailer, Nordstrom, which sells some of Lulus' collections, the full Lulus range can only be bought via its own website. The Lulus website also features some exclusives which cannot be bought elsewhere. You can also have a physical Lulus shopping experience at its outlet store in Chico, California.
Lulus Shipping and Return Policy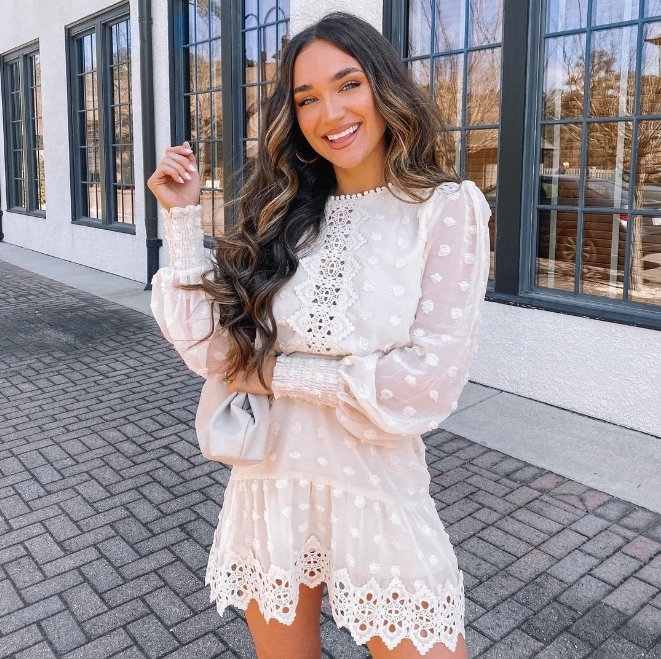 When it comes to Lulus shipping, you get free ground shipping, so all US orders over $50, including Hawaii and Alaska. When it comes to processing and shipping your order, it typically takes two to three working days, although you can opt for a two-day and next-day delivery for an extra charge. Or just wait a little bit and enjoy the free shipping. The latest Lulu shipping charges are listed on their website, including shipping overseas, and you can also track your parcel online.
Lulus return policy is a little more complicated. Yes, you get free return shipping on orders placed in the US, but only if you return your items within 10 days of delivery.
To instigate your Lulus returns process, you need to log into your Lulus account and request a returns label. As long as the label is postmarked within 10 days of the original delivery, your return will be free. Alternatively, you have up to 30 days to return your Lulus goods, for which you will be charged a flat $7 return fee.
For Lulus returns outside of the US, you get a 45-day window to send back your goods at your own postage cost, which cannot be refunded. All Lulus returns must be unworn, with tags intact and original packaging.
Lulus Promotions & Discounts
Lulus runs regular promotions and discounts off their range and seasonal special offers and flash sales. The core offers include:
Free US shipping on all orders over $50
15% off when you sign up for their emails
Refer a friend scheme – your friend gets $20 off their first order, and you get a $20 discount for every referred friend who spends $50 or more
Receive $10 when you a buy gift card with a value of at least $50
Lulu is also currently running a daily 'spin to win' offer on their website, where you could win 50% off your shopping, although you do need a Lulu account to enter.
Contact Lulus
Lulus has a very accessible customer service operation, with multiple ways to get in touch. First to highlight is their informative FAQ section on their website, which, for general inquiries, should be the first port of call as you are likely to get the answer you are looking for.
For individual inquiries, you can choose between online chat (which also includes style advice), email ([email protected]), or text. You can also call the customer service line on 1 (866) 918-5858, although it's important to note they while they offer a seven-day service, the call and text hours are restricted to 5 am-7 pm, Monday to Friday, and 7 am – 4 pm at weekends.
Alternatively, you can write to Lulus direct at 195 Humboldt Avenue, Chico, CA 95928.
Lulus Reviews: Editors' Verdict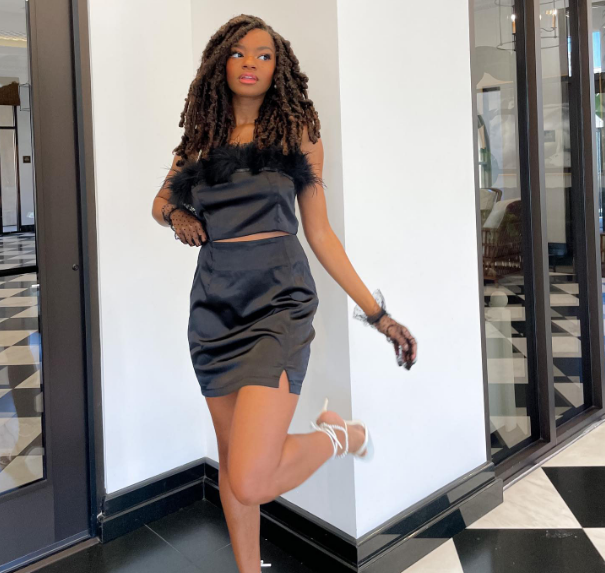 While many may see Lulus as another example of fast fashion, there are some key things that set this dynamic clothing brand apart. It pitches itself as a luxury brand at an affordable price point, and this means it's not the cheapest in the market. It also uses its data analytical and digital expertise to understand exactly what its customers are buying and strives to give them more of what they want. And, although its target market is the fashion-conscious twenty-something, the brand has enough variety in styles and design to offer something for most women.
When taking the many Lulus reviews into account, there's also a lot of love for this brand, particularly its special occasion, bridal, and bridesmaid ranges, which offer a touch of style, decent quality, and plenty of choices, especially if you are on a budget. But for its everyday wear, they could perhaps do more to make their designs really stand out in an already crowded affordable fashion market.
Looking for other ways to step up your fashion game? Check out our comprehensive reviews on MatchesFashion, Modes, The Kooples, and Reformation.
Lulus FAQ
Is Lulus legit?
Yes, Lulus is legit and is registered as an official business, using industry-standard encryption and authentication technology to ensure secure and protected online payments.
Not only that, but this established retailer is also an online fashion success story. Their take on accessible, covetable clothing for women has hit a nerve with many shoppers worldwide, resulting in global annual sales of over $280m.
How long does Lulus take to ship?
This depends on the shipping destination. For orders within the US (including Alaska and Hawaii), Lulus indicates that it can take between 2-3 days for order processing and shipment. You can also select one and two-day delivery for an additional cost. International orders will take longer.
How to wash Lulus?
With a wide range of clothing in various fabrics, there is no one single piece of guidance when it comes to how to wash Lulus. When buying your item, the website indicates the garment care you need to know, whether that is machine wash, hand wash, or dry clean.
Is Lulus fast fashion?
With its high volume of online sales and weekly stock turnover, it's understandable that Lulus has attracted the label of 'fast fashion'. Yet, ask the company, and it sees itself as more of a luxury, covetable brand.
Lulus is open about its slick use of digital and social media to generate sales. However, what may set Lulus apart from the more explicit fast fashion online retailers is its data-driven approach which means it tailors its stock to meet the demand of its best-selling volume items.
Their website also explains its supply chain approach and commitment to only using trusted suppliers and ethical labor practices. However, there is no accessible information on its environmental or sustainability pledges or practices. So, to answer the question – is Lulus fast fashion? – we think there is more work for the company to do.