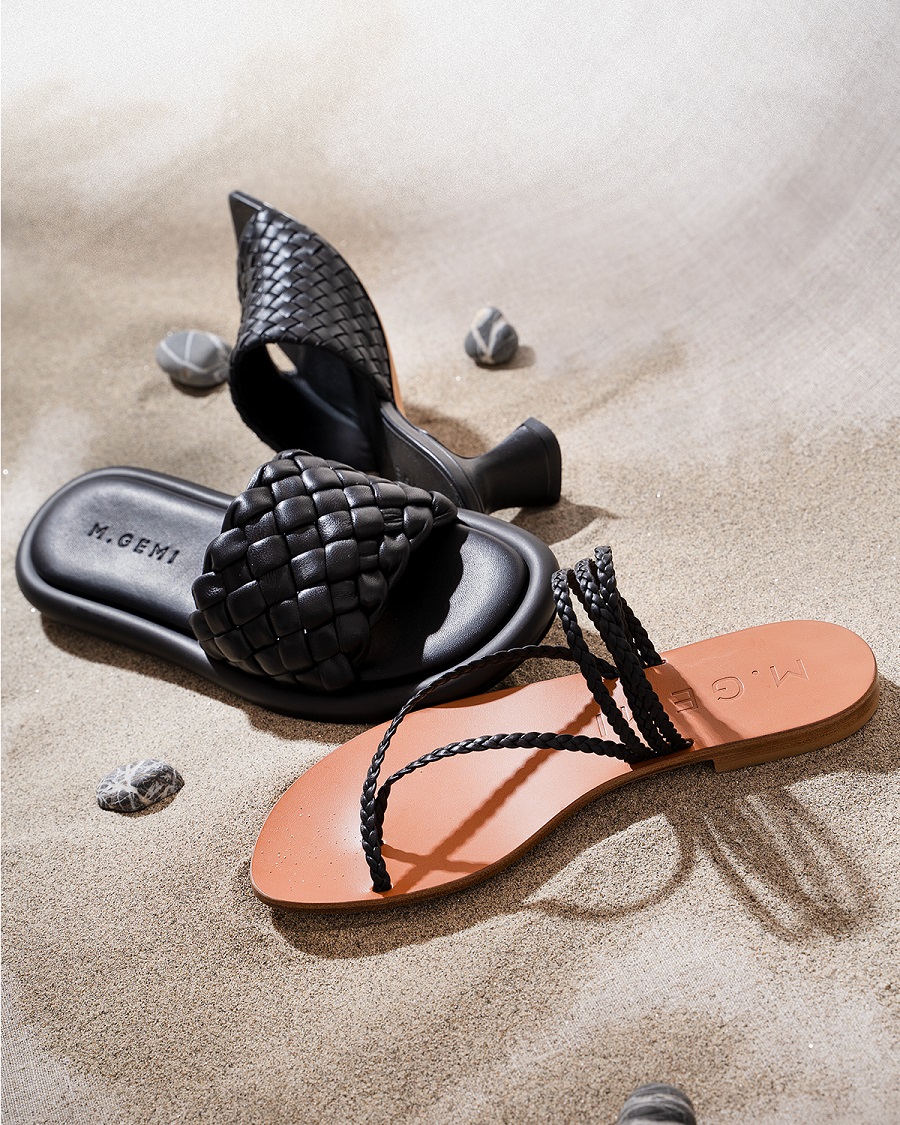 A brand that offers high-quality and affordable Italian shoes. M Gemi offers a vast collection of luxurious Italian footwear to meet the needs of men and women who love fashion and modernity. This direct-to-consumer startup is famous for its affordable and high-quality products. They believe in preserving the finest, centuries-old craft in the world through families willing to share it, treating them with respect. Our team will look at M Gemi reviews from buyers, their top-selling shoes, promotions, return policy, and more. In turn, you'll be able to determine if their products are worthwhile.
About M.Gemi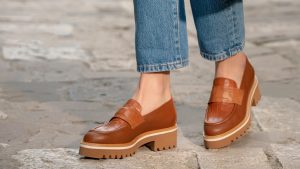 M. Gemi's primary mission traces its roots to the Greek island of Sicily, where the founder, Maria Gangemi, was brought up. Maria developed great passion and admiration for detail and attention that local artisans gave to their work when designing shoes. 
The artisans made a couple of pairs at a time, and Maria was amazed at the stunning quality of the handmade footwear. Her passion for establishing a shoe brand intensified. 
Founded in 2015 and Headquartered in Boston, MA, M. Gemi has partnered with small artisanal workshops in Italy to deliver some of the best handmade shoes you can ever come across in the market. 
The brand supports an age-old craft and sources shoes from families that have focused on the art of shoemaking for generations. M. Gemi's shoes are crafted with unique and delicate detail featuring superior craftsmanship and dependable quality. The company strives to manufacture shoes in the old ways but sells them in new and modernized ways. 
Pros
The collection features aesthetically pleasing shoes
Clients have access to favorable shipping and return policies
The company has good customer reviews, indicating quality products and services
Customers have access to multi-purpose shoe styles
They offer complimentary shipping when you purchase their products
Affordable shoes that fit true to size
Cons
Does not offer round-the-clock customer service
They only ship in the continental U.S.
Some customers complained of late deliveries during weekends and holidays
M Gemi Shoes Review
M. Gemi has all your needs covered if you recently hit the market looking for Italian luxury footwear that befits your lifestyle. The brand offers products that meet the needs of modern men and women gravitating towards traditional suave. Our M shoes Gemi review will look at some of their top-selling products
M Gemi Flats

Tailored to meet modern women's needs, the M Gemi Flats collection is chock full of comfortable shoes. Their flat shoe collection includes Esatto Flat, the Gia, Silvia, Elsa, and Pastoso. 
M Gemi reviews show that The Esatto Flat is among the most sought-after products this brand offers in its shoe collection. This pair incorporates fashion and elegance, making it a worthy shoe to add to your closet. Its primary features are pointed toe, python-printed upper leather, curved topline, and soft leather lining for maximum comfort. The handmade Toscana comes in different sizes and colors to cater to clients' diverse needs. 
Our M Gemi shoes review also explored the Gia, a streamlined shoe with a pointy toe offering unmatched comfort. These shoes manufactured using tumbled calf leather combine tradition and an elaborate structure complemented by supple leather for flexibility. 
The shoe's Sacchetto construction features one-piece leather stitched away from the foot, creating a glove-like fit when you clad it. It also has a hidden wedge on the inside that creates a 20mm lift complementing its comfort. You can get the pair in different sizes ranging from size 35 to 42. 
The M. Gemi Silvia is a soft Nappa leather shoe that boasts a unique modern square-toe silhouette and a signature in-sole. The shoe is exclusively handmade in Tuscany and brought by M. Gemi. 
M. Gemi Sneakers

M. Gemi offers an array of quality handcrafted sneakers for men and women looking forward to spicing up their fashion. We were struck by the brand's ability to strike a balance between practical and classy to ensure that everyone who walks in M Gemi Sneakers is always smiling. 
Whether you need the men-dedicated Lucent Calfskin Leather Sneakers or women's Palestra Due?, M. Gemi has all your needs covered. The company has modern and minimalistic designer sneakers tailored to your day-long needs.
Our M Gemi shoes review found that most of their products in their sneaker collection are aesthetically pleasing, effortlessly chill, and thoughtfully designed M. Gemi's signature clean top-selling leather footwear boasts ultra-soft and flexible leather features quality and light rubber soles that will keep your feet comfortable besides lasting long. 
Most comfortable sneakers
If you are looking for flat cotton-laced sneakers featuring ultra-leather lining and fancy shoes with a perforated and breathable footbed, this brand has an extensive collection that will suit you. Their shoes are also ideal for die-hard fans of a no-squeak and feather-light bottom.
Walk endlessly in a hassle-free way with M. Gemi sneakers' air-light nature; these handmade shoes were crafted in Toscana, Italy, by the very best designers. These shoes come with perforated holes that play a crucial role in temperature regulation, keeping your feet more comfortable by allowing free air circulation. 
The shoes are also equipped with a second layer of midsole foam that provides extra comfort to support your arch. Besides, the lightweight form has been strategically crafted to give you an impression of walking on clouds. Say goodbye to the discomfort you have been experiencing when on long walks or excursions. 
Enjoy additional comfort, thanks to the padded back collar. The waxed laces complement the sneakers' distinguished looks elevating you above your peers whenever you step out wearing these sassy pairs. 
M Gemi Sandals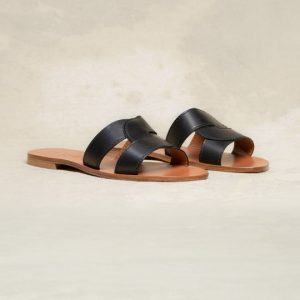 The company stocks a vast collection of sandals; this M Gemi Sandals review looks into the Lizza Concavo Sandals, one of the company's top-selling women's footwear. These sandals perfectly embody the brand's standard and quest to offer the best, where modernity converges with luxury. 
Add these sleek and elegant shoes to part of your attire for that crucial and long-awaited occasion. Whether you plan to wear a fitting short dress or pencil skirt to curve your best figure, Lizza Concavo offers the perfect way to steal the show. These versatile sandals are ideal for both indoors and outdoors. 
These light shoes feature a 0.78" (20mm) platform and block heel measuring 2.16" (55mm). The pair is available in different colors, including black, beige, and blue, making them a must-have in your shoe collection. 
You can also go for the Celia Leather Sandals that feature comfortable leather-wrapped straps. This pair has a 10mm leather-stacked heel with a carefully-placed leather lining and quality footbed. It also comes with a lightly padded insole to redefine comfort and a quality breathable, and durable sole. 
Whether you plan to attend a beach vacation, summer night date, or a friend's crucial anniversary, M. Gemi sandals offer you some of the best shoes matching the event. Prices start from $198 per pair. 
M Gemi Loafers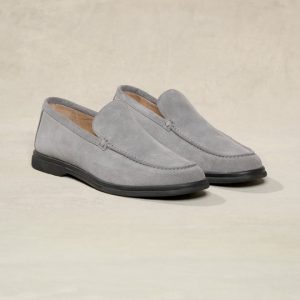 The millennial and the influence of pop culture brought a new taste in the men's fashion industry, especially the footwear sector. Loafers are among the most sought shoes in the modern fashion industry. These shoes are shaped like moccasins but have flat heels. 
M Gemi loafers are designed to put a smile on your face with their design. The brand understands that men are defined by the shoes they wear. 
Our M Gemi shoes review established that Brolio Suede Loafers are the top-selling men's loafers stocked at M. Gemi. These shoes are built to give your pure comfort, thanks to the breathable leather lining and quality footbed, which give the pair an impression of outdoor slippers. M. Gemi takes pride in paying attention to detail from the tonal stitching and the ample-sized rubber sole ideal for driving. 
You can pair Brolio Loafers with jeans, slim pants, cotton shirts, and chinos. These handmade premium shoes are crafted in Veneto, Italy, and brought to you by M. Gemi with prices starting from $228. 
M. Gemi Volo Due Leather Loafers allows you to enjoy the best of what Italy offers, thanks to the details and tradition embedded in these penny strap loafers. You will be amazed at the carefully handcrafted elements, including sewn edge seams, box-stitched penny strap, and a blake-stitching construction. 
Impress your officemates, or stand out on a wedding occasion with these handmade quality loafers made in Toscana, Italy. You can bring your Volo Loafers home for $278. 
M Gemi Boots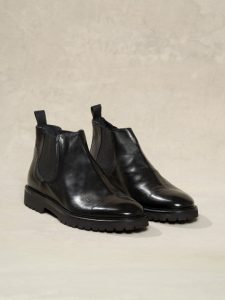 The company offers an expansive selection of boots available in black and burnished tan. M Gemi boots come with a lightweight and high-quality EVA rubber lug sole, while the upper is made of high-quality leather. 
Gemi Dritto Boots The Dritto Due are classic Chelsea boots that offer more than just keeping your days warm during those winter days. The Dritto Boots also go a long way in spicing up your daily fashion taste. 
These handcrafted boosts originating from Toscana, Italy boasts an all-leather lining and elastic side panels with a footbed. Talking about functionality at its finest will be an underestimation because it delivers more than just functionality. 
This pair is equipped with a pull-up tab to make dressing and undressing easy as munching chocolate. Take your comfort a notch higher with the bespoke fit, thanks to the elastic panels that adjust accordingly. 
The Dritto is available in burnished tan calf leather and shinier black to allow you to choose the best option. Moreover, these pair of shoes are lightweight to keep you walking for longer distances without the impression that you are dragging some junky burdens. 
M Gemi The Carlo is another classic boot that draws inspiration from the rugged nature of hiking, and they feature thick lightweight leather soles. You have various options to choose from, including the dimensional suede finish or the polished burnished leather. The multi-colored cotton laces add style and complement your modern look. You can add these masculine boots to your shoe collection for $348.
M Gemi Reviews from Customers Reviews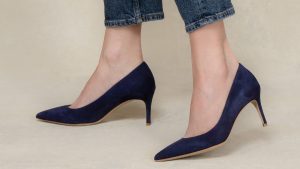 We checked M Gemi reviews from different online sources to bring you honest feedback from customers who have purchased their products. Most customers rated the brand 4.2/5 on its official website.
One customer stated that they had an exhilarating shopping experience at M. Gemi after making a stopover at the dynamic store on their way to Boston. They also applauded their friendly and professional staff. Another client who gave the company a 5/5 star rating praised their top-notch customer service. 
The brand's consumer rating on Sitejabber was 3.42/5 from 31+ reviews. The rating is decent enough, indicating that most customers were satisfied with M. Gemi's products and services. Most of them praised their customer service, ranking it high on the shoe-selling sites. 
Popular Alternatives to M. Gemi
Another customer on Sitejabber commended the company for offering high-quality boots and having a responsive customer support team that is always glad to assist shoppers.
M. Gemi also received a 4/5 rating on Amazon from 19+ global ratings and 11+ global reviews. At least 61% of clients on Amazon gave the brand a 5-star rating, while 18% of shoppers rated the brand 1/5. 
One customer could not hesitate to state that they planned to order another pair of shoes since they were satisfied with their purchase. A different buyer applauded the beautiful, quality shoes that M. Gemi offers, giving them thumbs up and a 5-star rating. 
However, some customers were not satisfied with their delivery times since they experienced deliveries when they purchased shoes on weekends and holidays. 
Sign Up for M Gemi
Follow the simple do-it-yourself process to create your account with M. Gemi and start shopping immediately. The sign-up process includes entering your first and last name and email address before creating a password. 
Where To Buy M Gemi Shoes
Are you wondering where to buy M Gemi shoes? You can access the brand's entire shoe collection and purchase your favorite product on MGemi.com. Their shoes are also available in their Bloomingdales showroom via Amazon and discounted on Lyst. 
M Gemi Shipping and Return Policy
M Gemi offers free shipping for clients within the continental U.S. Processing and delivery for standard orders takes between 3 and 6 business days in the continental US and approximately ten days elsewhere. The company sends packages through UPS and USPS depending on the destination. M Gemi brand processes orders swiftly, and the shipping fee is $15 for two-day delivery and $30 for next-day air delivery. 
M Gemi returns policy allows customers to return items if they are not satisfied with their purchase; however, you have a fortnight from the day of order receipt to return items. 
The brand offers refunds for original payments for orders returned in the original shipping condition. The company advises customers to email the customer care desk within 48 hours if they notice any imperfections. 
M Gemi Promotions & Discounts
If you refer a friend, they will receive $50 worth of credit to use it on their site. Best of all, you'll also get $50 credits to use on your next purchase. Additionally, the company offers a discount of up to 20% for those who subscribe to the brand's newsletter. 
M. Gemi loves surprising customers with attractive discounts to mark special days and occasions, such as mother's day or the brand anniversary. You can go online and find an M Gemi coupon code or M Gemi discount code and use it when checking out on their site; you'll receive a discount that will help you save money.
Contact M Gemi
M. Gemi is available on live chat from 10 a.m. to 7 p.m. during business days. You can also call them at +1-844-574-4364 for any inquiries. Alternatively, you can shoot the customer support team email at [email protected]. 
M Gemi Reviews: Editors Verdict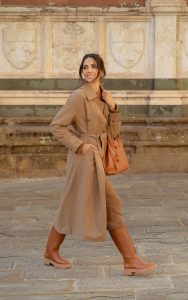 Based on M Gemi reviews, we have established that the brand strives to offer top-notch products to customers, and it's worth checking out. They also provide excellent customer service in addition to their fair shipping and return policies.
The positive customer reviews show that M Gemi is legitimate and offers high-quality products. As such, we recommend M Gemi shoes to anyone looking for durable and affordable Italian footwear. 
Still looking for quality and comfortable shoes for every occasion? Consider reading our popular footwear brand reviews of Oliver Cabell, AllBirds, Cariuma, and Birdies.
M Gemi FAQ
What materials does M Gemi use?
When sourcing materials to make their shoes, the company focuses on comfort, quality, and beauty. They frequent the best Italian trade shows to choose new treatments, exclusive-to-them materials, and innovative design elements, such as textured Saffiano, water-resistant nubuck, and Naplak leather.
How should I care for my M.Gemi shoes?
You can stay in your luxury shoes for a long time if you take good care of them. Store them in a dust-free environment away from sunlight; you could use the dust bag that comes with each pair. Be sure to keep them off the water.
Where are M Gemi products made?
M. Gemi products are made in Italy and constructed within one of the company's workshops. Their workshops are located in Napoli, Marche, and Toscana.
What do I need to know about M Gemi's fit?
They use Italian sizing, and this is similar to U.S. sizing. Their staff in New York, Boston, and Italy test-wear each pair of shoes to ensure they are comfortable and provide feedback on them. Every product detail page has notes displaying all the information you need to know about the shoes. Because the company knows fit is a matter of preference, they encourage you to contact their support team for assistance.
Why are the soles of my M Gemi shoes a bit slippery?
M Gemi shoes feature an all-leather sole that may make them slippery when you first wear them: this is a hallmark of luxury footwear. However, the slipperiness disappears as soon as the sole starts to wear. Your cobbler can place a thin rubber sole in the shoe to prevent you from slipping.