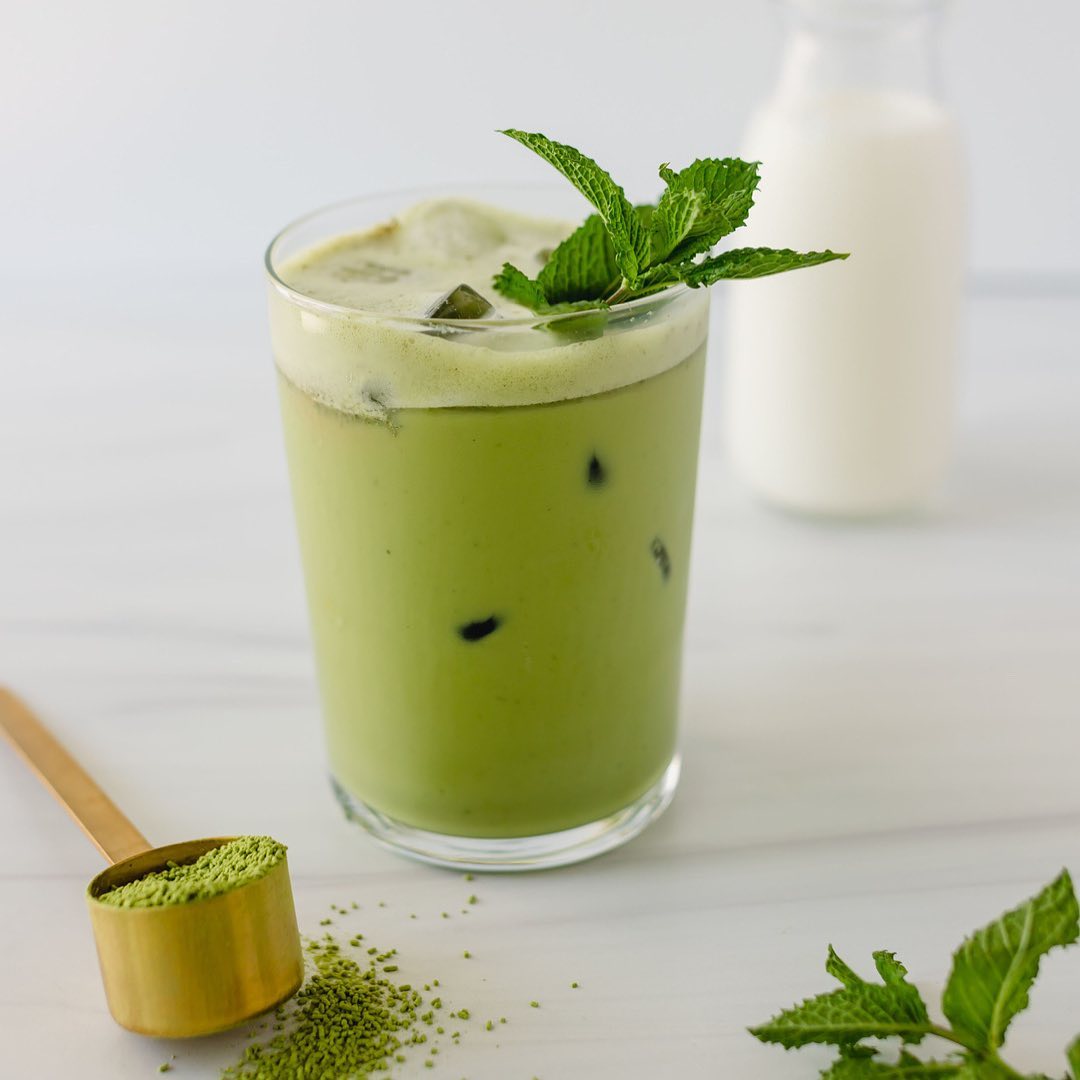 If you are among the many people who can not get enough of this beverage, this Matcha Love review will put you onto something that will be your next addiction. Matcha Love is changing how we think about green tea, as it offers an unbeatable taste and many health benefits. Strap in if you are among the modern-day folks who run on matcha. This review is a perfect resource for determining if Ito En's Matcha Love is worth purchasing.
About Matcha Love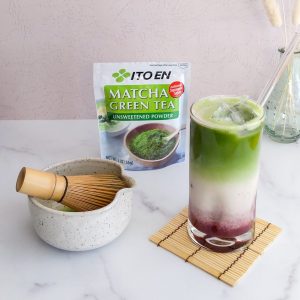 Founded in 2002, ITO EN (North America) INC is a multinational drinks brand specializing in tea distribution, production, and sales. The Japanese have cherished green tea for generations, and Ito En believes it's a gift that nature has given them to share with the rest of the world. These long-held traditions of the tea plant mirror a pattern that this brand continues to honor and uphold. 
At the root of their philosophy to preserve the tea culture is their utmost respect for the earth. They have used it to create stability for tea farmers while maintaining consistent environmental protection standards. That means Matcha Love by Ito En always delivers great taste and unmatched health properties. Did you know that matcha is one of the best superfoods?
It is featured in NY Magazine, and has many followers on Instagram, Facebook, and Twitter.
Before we delve further into this Matcha Love review, we'll go over its pros and cons. 
Pros
They offer a range of matcha products, including powders and teas in different flavors

It has a sweet and creamy taste

All natural and non-GMO

10% off your first purchase

It has numerous health benefits
Cons
They do not ship internationally

You cannot return or exchange Matcha Love

Because it contains caffeine, it can have some side effects if consumed in large amounts
Matcha Love Reviews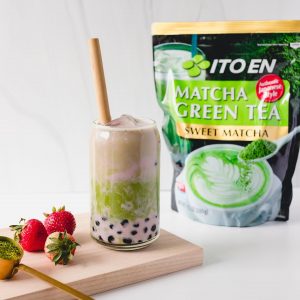 We cannot finish this Matcha Love review without checking what customers think about their matcha tea bags and powders. Our team did not find any reviews on the brand's site, so we had to check customer testimonials on other websites. 
Popular Alternatives to Matcha Love
Reviews from Amazon indicate that people love Matcha Love by Ito En, as most products have a 4.5/5 star rating and above. Most customers stated they love Matcha Love because it has a rich, smooth, and sweet taste. Others said they buy the Matcha Love products because of their numerous health benefits and because it is easy to prepare. They also said they love how easy it is to incorporate Matcha Love into their diet, and it is healthier than most energy drinks on the market.
A high percentage of customers stated they buy Matcha Love because it helps keep them awake and focused when they need to be. But they do not take too much, as it can make them nervous and jittery and mess with their sleep.
Matcha Love FAQ
1. How is Matcha Love made?
Matcha Love Powder comes from Camellia Sinensis; these green tea plants are shade-grown for 3 -4 weeks before harvest. This makes the leaves brighter, softer, and sweeter. After harvest, the green tea leaves are steamed, dried, and then put into heated ovens for around 20 minutes.
Next, the stems, twigs, and veins are removed. The green tea leaves are then stone-ground into a delicate powder, which is sifted before being whisked with hot water.
2. What are Matcha Love key health benefits?
Matcha Love is packed with catechins, which act as natural antioxidants. These antioxidants help in stabilizing harmful free radicals that can damage cells and lead to chronic diseases. It also helps protect your liver health and lowers your blood pressure to prevent the risk of cardiovascular problems.
Adding Matcha Love to your diet may also boost your brain function, which leads to improvements in attention, memory, and reaction time. Additionally, it helps prevent cancer and is associated with healthy, glowing skin. Moreover, Matcha Love can help you lose weight, and it allows you to have better dental health.
3. How do you prepare Matcha Love for optimum flavor and health benefits?
Matcha Love tea bags are perfect for cold or hot brewing, and they are available in different flavors, including apple and ginger, blueberry and lavender, and turmeric and yuzu. Hot brewing Matcha Love is a breeze; boil water and put it in your mug or cup. Next, dip the tea bags for 2 to 3 minutes. Do not leave it for longer, as it will become bitter.
To make cold brew Matcha Love, combine water and tea bags in a pitcher, then let your tea infuse the water for about 6-12 hours in the refrigerator. This tea is ideal for hot days, as it will cool you down while energizing you on a muggy afternoon.
4. How much caffeine is in Matcha Love?
This Matcha Love review found that it contains 19–44 milligrams per gram. There are approximately 70 milligrams of caffeine in a single serving of Matcha Love.
5. Which is better: light-bodied or medium-bodied Matcha Love?
The light-bodied Matcha Love comes in Usucha flavor, and it's ideal for those looking for a thin green tea. On the other hand, the medium-bodied Matcha Love powder has an organic flavor and is more concentrated than the light-bodied option. Therefore, the medium-bodied Matcha Love is better than the light-bodied because the flavor of the tea is more prominent.
6. How to make a latte with Matcha Love?
Matcha love latte is cozy, creamy, filled with antioxidants, and perfect for cool days. To make a Matcha Love latte, sift your matcha powder to ensure your matcha latte will be creamy, smooth, and lump-free. Add Matcha Love powder to a mug, then pour water over it. Next, whisk vigorously to disperse the matcha green tea powder.
Now, pour warm coconut or almond milk over the foamy water. Whisk the mixture again to froth the milk. You can add drops of maple syrup to make it sweet.
7. How can matcha be incorporated into a healthy lifestyle?
You can incorporate Ito En Matcha green tea into your healthy lifestyle in several ways. You can add it to your post or pre-workout drink, as it will boost your metabolism and increase your energy levels.
You can also include matcha in your recipes. For instance, you can prepare healthy matcha ice cream, chocolate matcha energy balls, or matcha green tea donuts.
8. How is Matcha Love different from other teas? What is the difference between Matcha Love and green tea?
While both Matcha Love and the other loose-leaf green teas on the market are made from the same plant (Camellia sinensis), the difference is twofold when it comes to Matcha Love. To make Matcha Love, the plant has to be shielded from the sun for around 3 to 4 weeks before harvesting; this makes it vibrant green in color and increases amino acid levels.
Green tea with brewed tea leaves has a grassy, earthy, vegetable-like taste. Matcha Love green tea features a stronger concentration of key nutrients and antioxidants. It also has an earthy, grassy flavor with bitter and sweet undertones.
9. How should Matcha Love be stored?
You should store Matcha Love tea bags in an airtight container. Oxidation deteriorates the nutrients in the tea, including vitamins and catechins.
10. How long does Matcha Love last?
This Matcha Love review found that matcha powder doesn't expire past safe use; however, it will deteriorate in aroma and flavor with time. Matcha Love retains its best quality for up to two months and is fit for consumption for around 12 months.
11. Who owns Matcha Love?
The owner of Matcha Love is ITO EN (North America) INC. The company was created with the mission to grow Japanese green tea culture across North America with its products, such as Matcha Love powder and tea bags.
12. Who started Matcha Love?
The Honjo family started Matcha Love in 1966. In 2002, the company established a presence in North America and started selling its Matcha Love tea bags and powders on this continent.
13. Where is Matcha Love located?
This Matcha Love review found that this company has its headquarters in Texas; this is where they produce Matcha Love and make it available to people from North America.
14. Where can I buy Matcha Love?
You can purchase Matcha Love green tea from the brand's official website ItoEn.com. Match Love is also available in select retailers, including Giant Food, Amazon, Safeway, and Walmart.
15. What is the shipping and returns policy?
The brand ships its products anywhere in the United States. However, it only ships its bottled teas to the contiguous United States. They do not ship Ito En Matcha green tea or powder worldwide. The company ships via UPS Ground and USPS, depending on the product you order.
Orders are shipped from their East Coast-based distribution centers, with UPS Ground shipments taking between 3 and 7 business days. The brand doesn't accept returns or exchanges for safety reasons, and all sales are final. But if you have an issue with your order, contact their customer support team.
Are you still curious about superfood brands? Check out our reviews of Herbaly, Tropeaka, Moon Juice, and Navitas Organics.