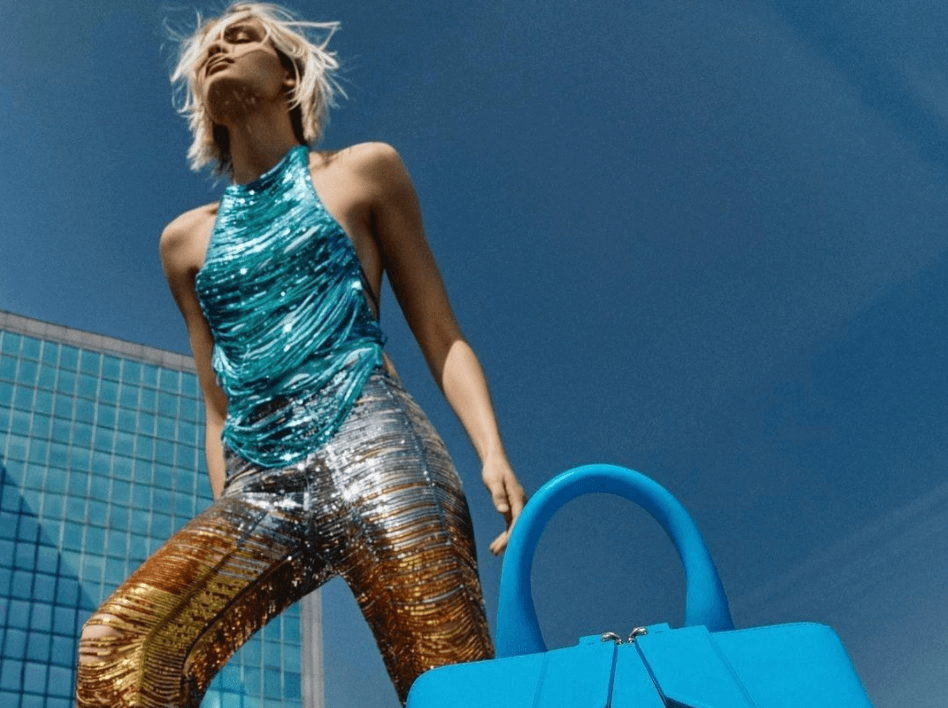 Modes is one of the most unique fashion retail projects based in Sicily, Italy. They are a luxury brand that offers a wide selection of designers in their products collection. In addition, they provide high-end pieces in different fashion styles and designs for both men and women categories. Since its establishment, Modes has grown into a major fashion outlet. The company has over 51k followers on Instagram, and they have a worldwide customer base. Our Modes review will give you an insight into this popular brand's services and operations. In addition, you'll learn more about their products and see if the company is worth all the hype. So keep reading to learn more about Modes and see if a purchase is worth it.
About Modes Clothing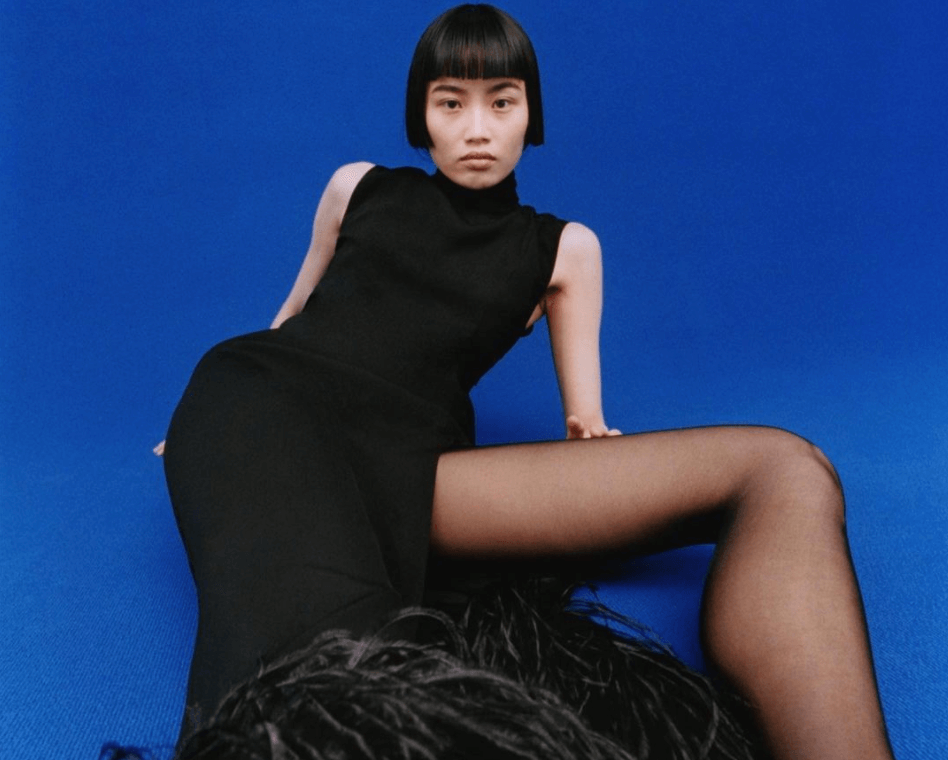 In 1971, Aldo Carpenter dreamed of creating the trendiest fashion boutique showing off the world's best designers. "I always dreamt of creating something great from Sicily. Of building a unique fashion retail project based on innovation and young talent.
Of using my energy and passion for competing with the rest of the world, beyond the realm of our native island."
The original store was previously named Stefaniamode, but since 1971, the brand has grown into a huge chain of stores. The main store is located in Milan, and there are many other Mode stores spread all over Italy.
Carpinteri's vision is to provide luxury and high-end pieces while remaining committed to self-expression and the avant-garde.
Modes have since evolved into an omnichannel platform that provides one-of-a-kind designs that feature forward-thinking fashion and Italian-infused style for a diverse customer base.
The company also offers famous name brands like Fendi, Christopher Kane, and Jil Sander to meet your needs. In addition, however, they also provide niche and emerging brands.
Pros
Free shipping and returns
Up to 60% discount on Modes sale outlet
A wide array of designer brands to choose from
Pieces are expertly chosen and edited
Seasonal and trendy pieces
Cons
Limited reviews all over the internet
Physical stores are only available in Italy and Switzerland
Many negative reviews on poor customer service
Modes Clothing Products Review
Modes retail is represented by brick-and-mortar boutiques which can be found in locations throughout Italy, Switzerland, and France.
The company's identity involves a dual perspective that recognizes the relevance of self-expression and promotes avant-garde fashion. Modes offer five categories for the women's and men's clothing sections.
They provide beachwear, coats, shoes, bags, and accessories such as belts and hats. Modes have various in-house designers for clients to pick from if you enjoy working with brand names.
They also offer pieces from up-and-coming designers to suit your preferences. Our Modes clothing review examines the male, female, and kid's sections to give you an idea of what Modes offers.
Modes Women's Clothing Review
Modes clothing includes a huge number of styles represented by its fashion designers. They offer a range of styles from minimalist dressing shoes to glam evening dresses.
So you'll find different clothing options to complete your outfit, no matter the type of look you're going for. Our review shows some of the must-haves in the Modes women's category to understand what to expect.
Burberry Star-Pattern Dress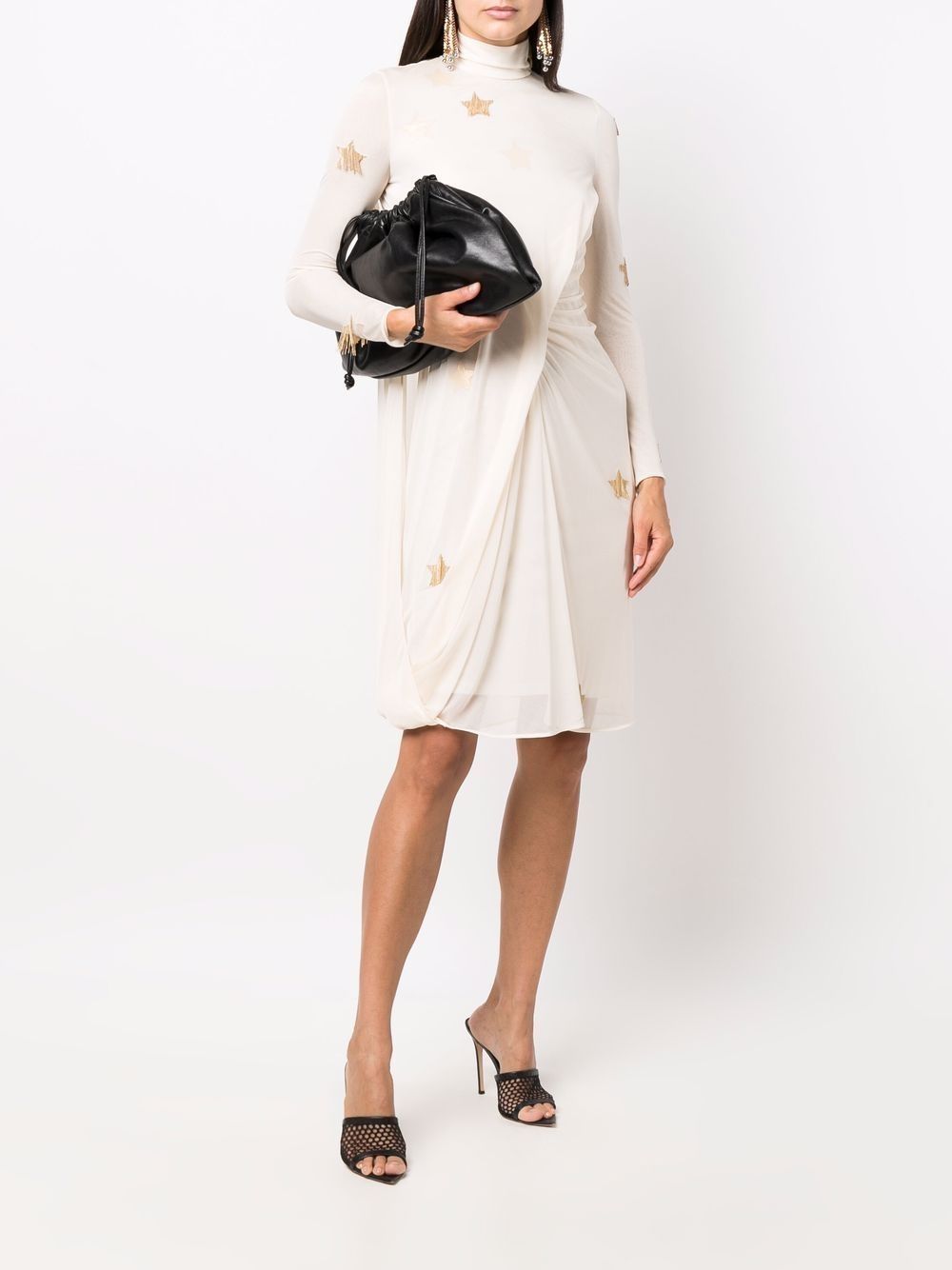 If you're shopping for cocktails and party dresses, the Burberry Star-pattern dress is a bestseller in the Modes collection. The dress features a high neck star pattern, knee-length and long-sleeved dress with ivory white and gold tones.
In addition, the dress is designed with a motif embroidery that covers the whole dress. It also features a draped detailing hidden back zip.
The fabric consists of 77% viscose material and 23% polyester, which gives a snug fit. It offers a perfect day-to-night transition, and it can be paired with black high-heeled shoes. Modes offer the star-pattern dress in small sizes, for instance, UK size 8.
If you taste Burberry fashion and want a striking sensual look, the dress goes for $5,109.
Isabel Marant Long-Sleeve Jumper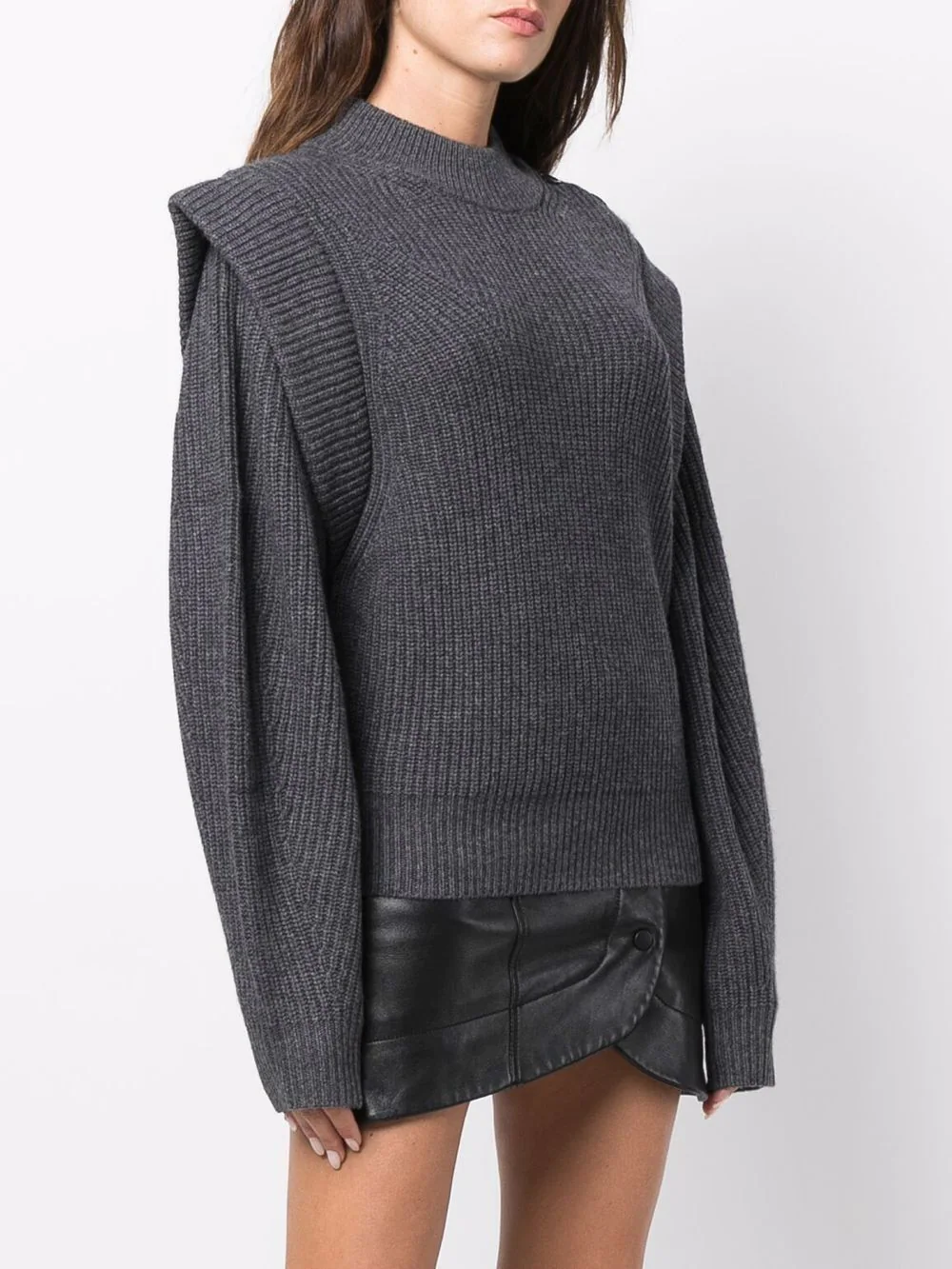 One must-have in Modes fashion collective is the Isabel Marant long-sleeve jumper. Isabel Marant is known for their casual yet seductive wear. They offer polished, high-fashion designs with an effortless and comfortable appeal.
The Isabel Marant jumper features a high neck top with short draped sleeves and long sleeves with ribbed cuffs.
The wool-cashmere fabric adds some extra thickness, and it comes in a grey color tone. Modes supply the jumper in all the Isabel Marant sizes, from extra small to larger plus sizes.
So it can be perfectly worn with a short skirt and high laced boots for a day or nighttime event. The jumper costs $1,064, but Modes is currently having a 30% discount on this product.
Modes Men Clothing Review
Modes continue their passion for providing high-class luxury pieces in their men's wear category. There are many options for stylish guys, from high-end hip-hop attire to preppy cashmere sweaters and James Bond-type dress-up suits.
Mode's men's fashion collection includes a selection of timeless luxury pieces that may be mixed and matched with the newest fashion trends in the industry.
They offer you limitless styles and designs that follow trends in modern fashion and niche and unique brands. However, with too many options, it can be hard to decide what to buy.
So keep reading to see a couple of the best seller items in the Modes men fashion collection.
Palm Angel Side-Stripes Straight-Leg Jeans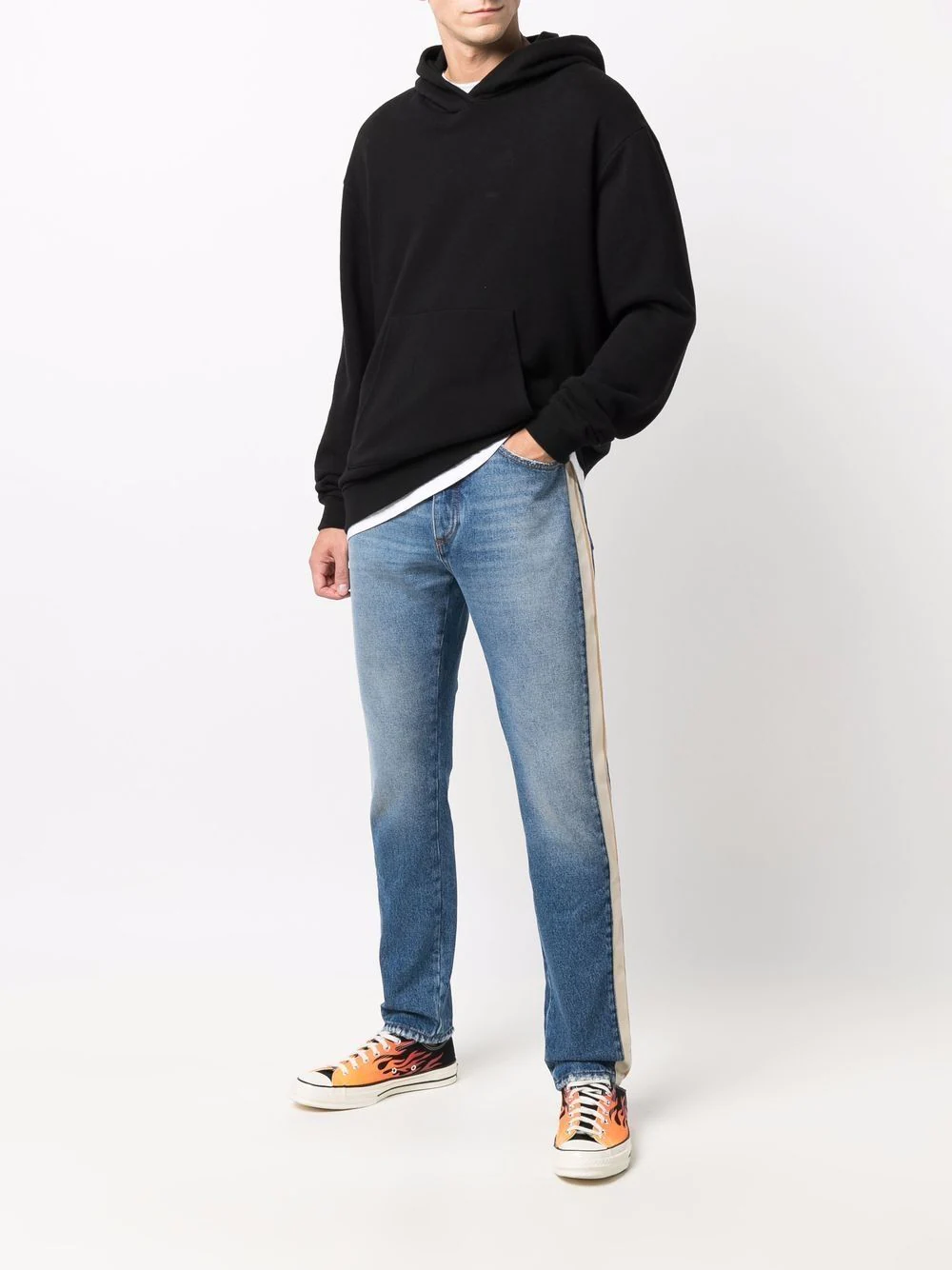 Palm Angels are well known for offering regular American streetwear in luxe and edgy youth fashion. Amongst all the Palm Angel label designs, Modes offers the side stripes of straight-leg jeans as simple casual wear in their men's collection.
The denim straight leg jeans feature a side stripe detailing with
Dolce & Gabbana 2.Zero Paneled High-Top Sneaker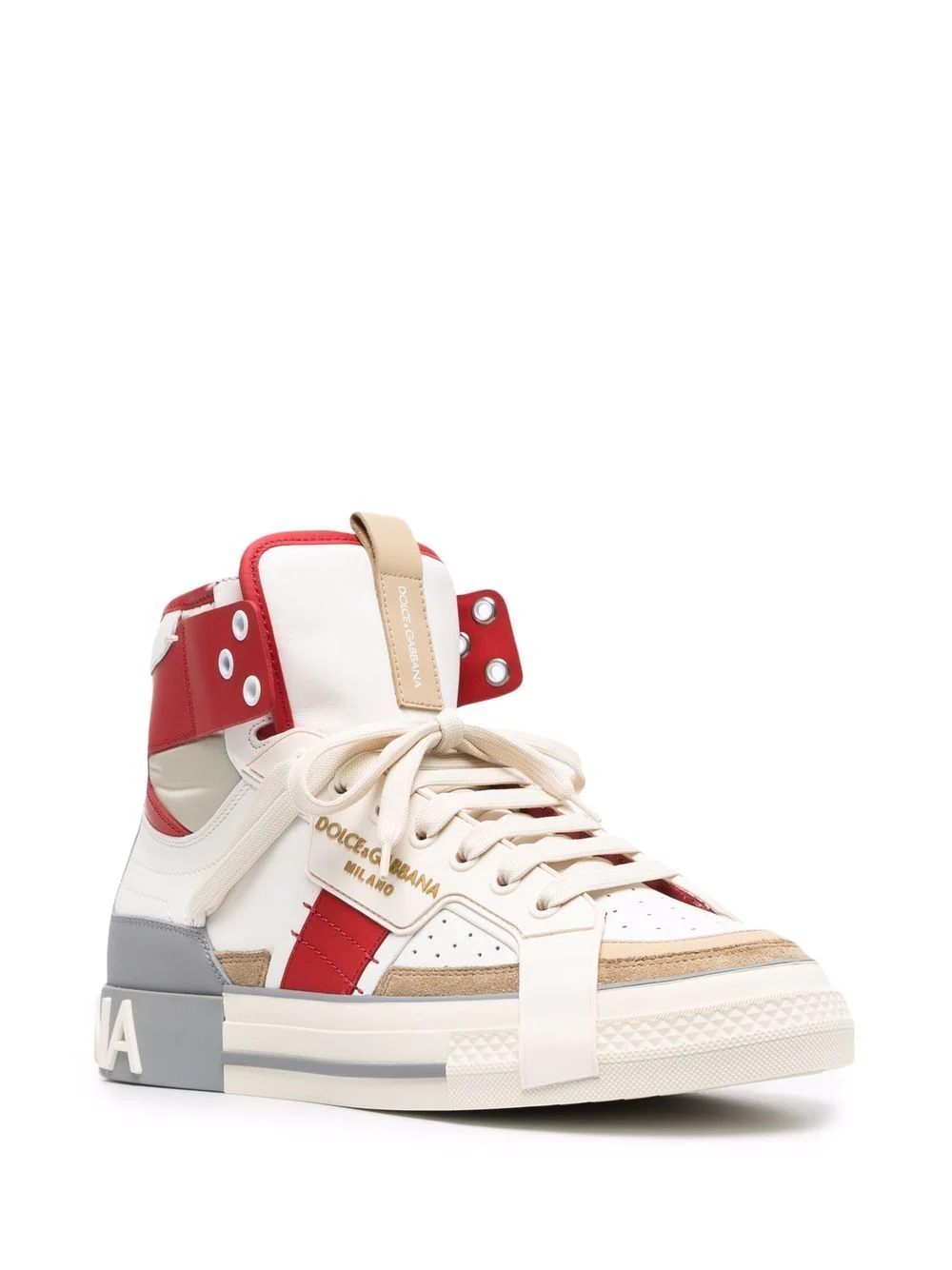 Dolce & Gabbana is a well-respected fashion label, and the brand is famous for its luxury and lavish pieces. They offer trendy and over-the-top designs as well as high-fashion yet effortless pieces.
Mode also features Dolce & Gabbana pieces in its product collection. For example, the 2. Zero paneled high-top sneaker is a bestseller in Mode's men's wear section.
The sneakers feature multicolor leather, which shows off the Dolce & Gabbana logo patch at the rear of the shoes. It also has a panel detailing with a round toe, front lace-up fastener, and flat rubber soles.
The sneakers are made with leather and nylon mix, while the lining consists of 100% leather. Unfortunately, the product is currently out of stock, but you can join the waiting list for the next product release.
Modes Kids Clothing Review
Modes also offer a wide selection of stylish and high fashion kids wear on their products page. Gucci to Balenciaga provides a limitless supply of timeless designer pieces for their kids' wear category. Here's a couple of unisex clothing available in the Modes kids' clothing category!
Mini Rodini Alpine Flowers Playsuit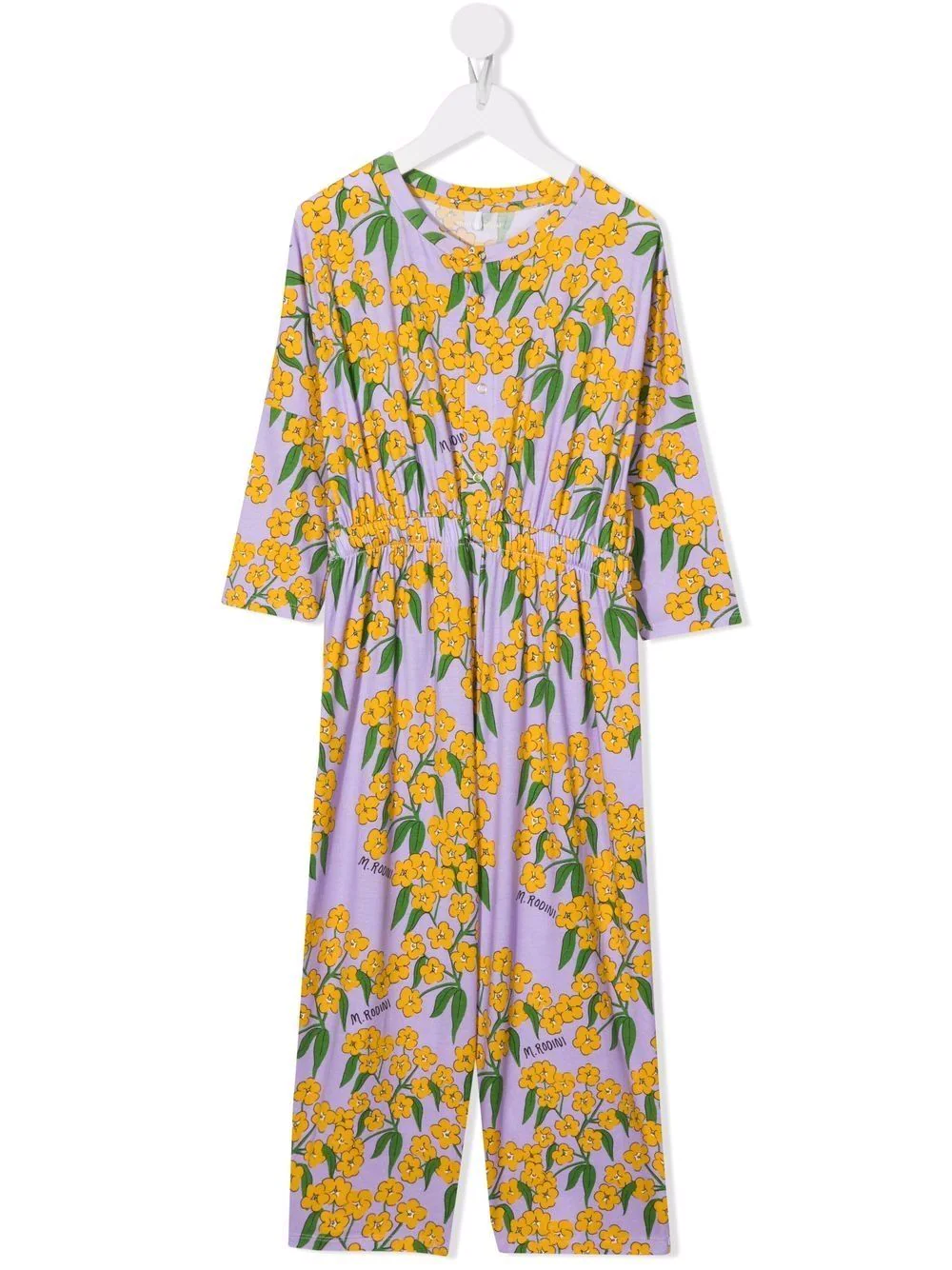 Modes offer the Purple Iyocelli Alpine Flowers playsuit, which features a full floral print design with a crew neck and a front button fastening. It also has long raglan sleeves, an elasticated waistband, and a straight leg.
Modes currently offer the $100 playsuit for a 30% discount.
Emporio Armani Kids Logo Print Shirt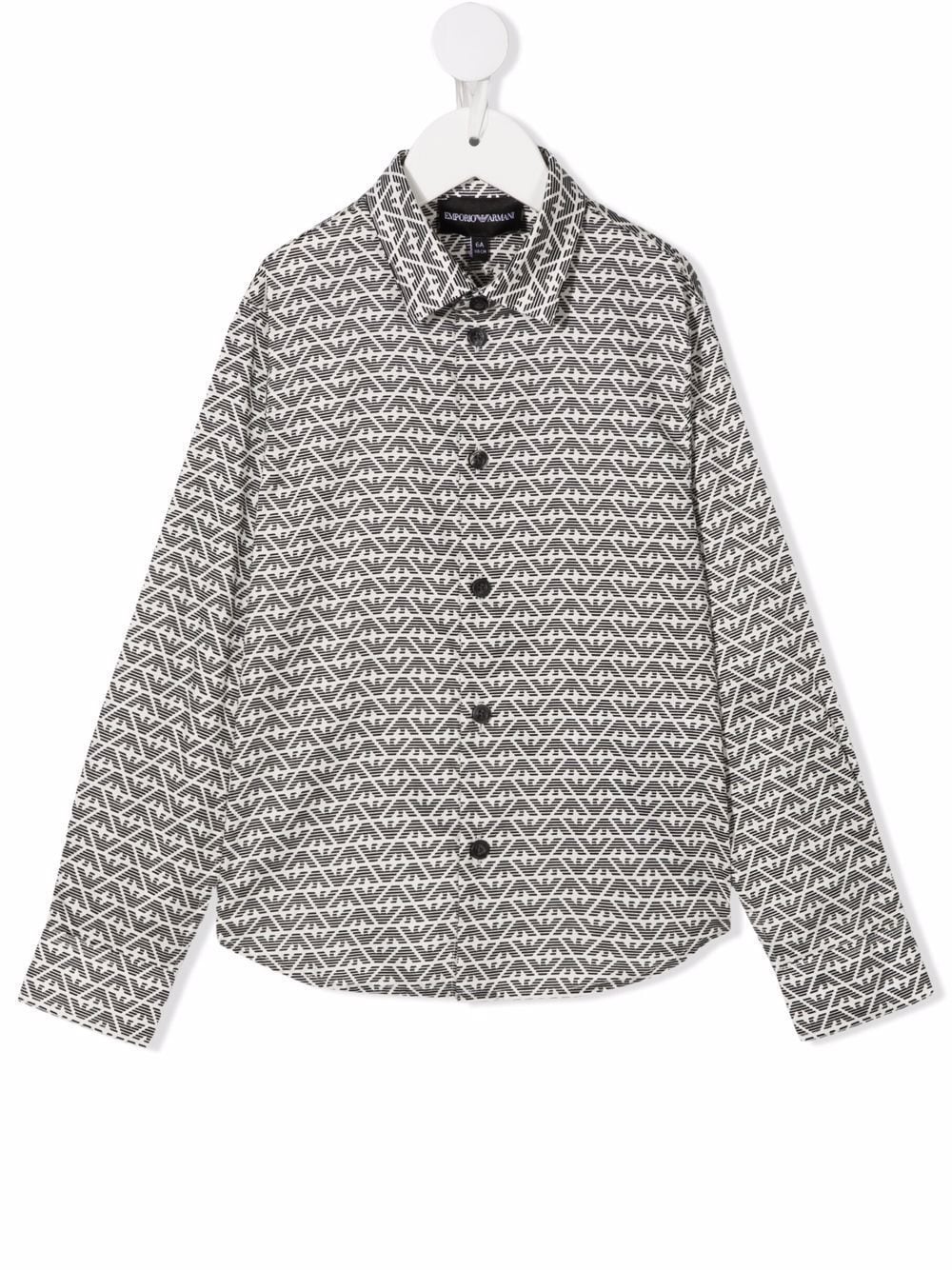 Modes feature the white and black cotton logo print shirt with a stiff collar, long sleeves, buttoned cuffs, and curved hem. It is made from stretch cotton material, and it has a comfortable fit.
The Emporio Armani stretch kids' logo print shirt comes in different kids sizes from ages 4 to 12 years, and it costs $115.
Modes Clothing Reviews from Customers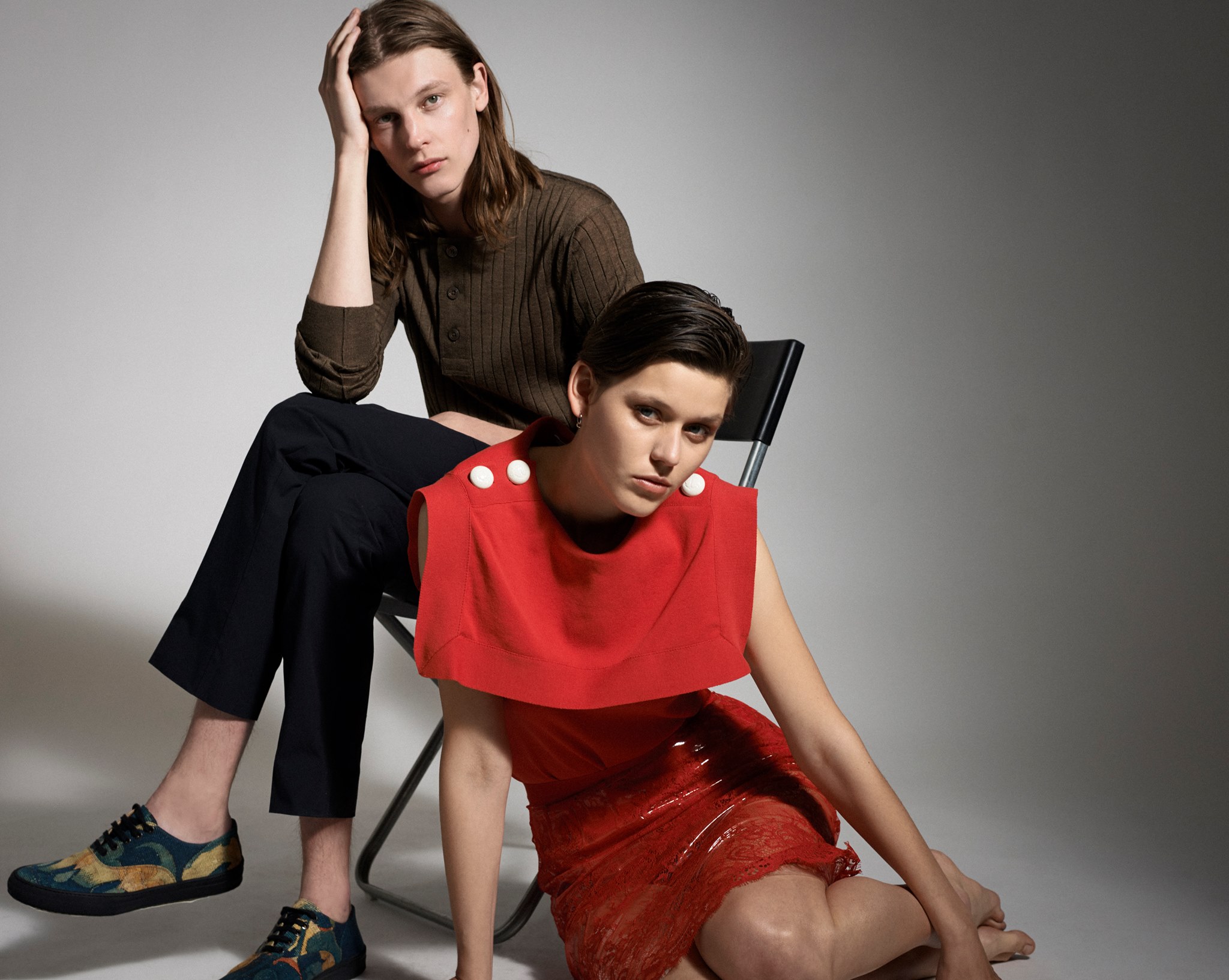 To help you decide if a purchase from Modes clothing is worth it, we looked at what actual customers say about the product. We found generally positive reviews about Modes from real users from our research.
For example, on Trustpilot, Modes has 3.8/5 stars from 11 customer ratings. In addition, most customers were pleased with the wide selection of products on the website.
Customers stated that they found all the products they searched for on the Modes website. A customer also praised their effective customer service and appreciated the lower prices. A customer commented, "Ordered a bag from this shop.
The bag was 50% cheaper than on every other website that sells designers clothes/bags. Delivery was very fast. Could not recommend enough!'
There are also many negative comments on the rude and poor customer service. "Bought a Jacquemus shirt which shrunk after washing it for the first time (very bad quality).
Popular Alternatives to Modes
Then, they told me they had been reviewing the case for 3-4 months, and they told me it wasn't possible to return the piece after wasting my time. Worst experience ever (and I paid €189 for this)!!! Don't order!!!"
On US reviews, a customer also gave a negative review that they got the wrong order and didn't do anything about it. Modest clothing has 4.4/5 stars on Knoji with many positive customer reviews.
However, Modes is an average-performing brand whose major strengths are its social media presence and its easy reach customer care.
The customer opinions on Modes clothing are divided. It doesn't help that there are few reviews on Modes clothing online. The brand does not offer customers a platform to leave reviews or comments.
Even though Mode is an extremely popular brand, they have shown an average customer service experience.
Sign Up for Modes Clothing
Sign up for Modes clothing to get regular updates on offers and deals the company gives their customers. Buyers also get 10% off their orders when they sign up for the Modes newsletter.
Where to Buy Modes Clothing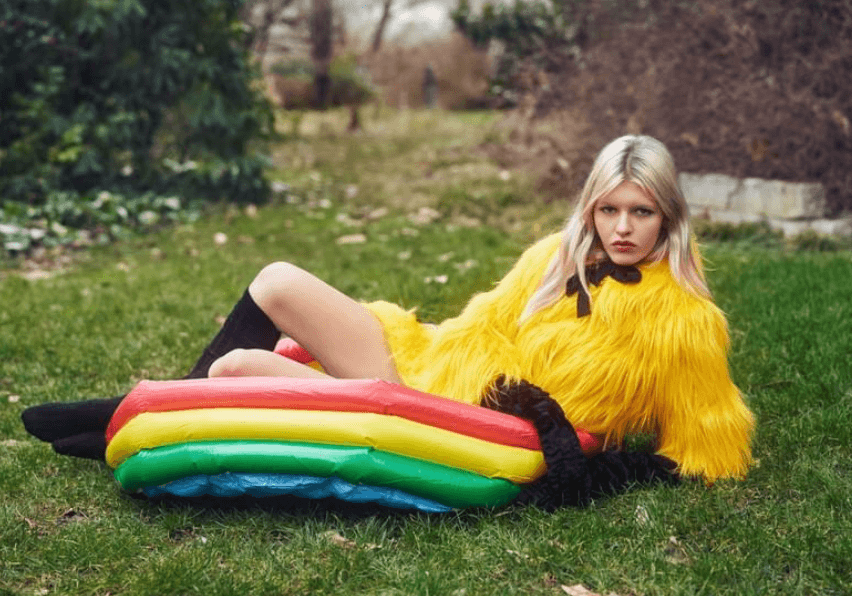 Modes launched their website to allow customers to buy items directly. If you're ever in Italy, Modes has a chain of Milan, Cagliari, Trapani, Favignana, and Portofino.
Modes also have a store in Sankt Moritz, Switzerland. You can also buy clothing and other items through Modes Farfetch.
Modes Clothing Shipping and Return Policy
When you place an order, your order will be immediately processed, and you will get a shipping confirmation. The shipping confirmation contains the timeframe within which you should expect your order.
It also has order information, and your product will be delivered to the address you entered in your order.
Delivery could take about 30 days on Mondays to Saturdays during business hours of 8:00 am to 5:pm. Buyers can also track their orders by logging into the website when they receive their shipping information.
Their shipping policy also states that items within a single charge cannot be separated into different addresses.
They allow returns within 14 business days after you've received your order, and the items must be returned in their original condition. You can also check the website to see the full terms and conditions for their returns.
If your order doesn't meet the requirements then you won't qualify for free returns.
For instance, items must be unworn and undamaged. The security tags must also be attached. In addition, things like footwear or accessories should be sent back in their original packages.
Modes Clothing Promotions & Discounts
The Mode has a sales outlet where buyers can shop for timeless pieces at discounted prices. Customers can get up to 60% off on original designer items. When you first sign up for the mode website, you'll get 10% off your orders.
They offer free returns and free shipping but to qualify for free returns you have to comply with their terms and conditions.
Contact Modes
You can contact the customer service representative if you need more information outside this Modes clothing review. Modes contact lines include;
Website online form
Phone Call: The Italian telephone line is +390230458027, and it is open from Monday to Friday from 10 am – 7 pm (CET). The UK line is +441277284310 from Monday to Friday from 9 am – 6 pm (GMT). The US customer care phone line is +13475089555, and it is only open on Monday to Friday from 4 am – 1 pm (EST)
Modes Review: Editors Verdict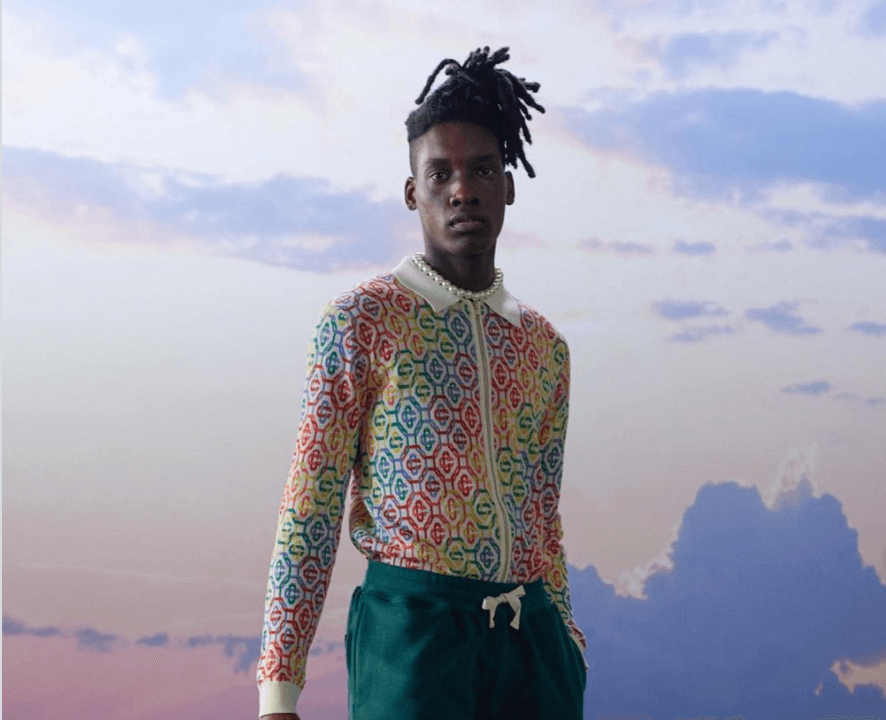 Mode is a well-established brand that has been in operation for many decades. They offer top-notch designer clothing at reasonable prices. They have a wide selection of trendy fashion styles and timeless pieces that will remain long.
The company also has an impressive curation of designers from favorite brand names to new emerging brand labels.
Based on all Modes reviews online, we give Modes clothing an overall of 3.0 out of 5 stars. Mode is a mid-performing brand within the fashion retail store compared with its competitors.
They have apparel in various styles, from premium streetwear to a polished workplace appearance. You're sure to discover something you like among their large selection of wears.
However, from our extensive research and Modes customer reviews, the brand still has to improve customer service. Many customers comment that when they have issues with their orders, the customer service is poor.
They also have problems completing client orders, and refunds may be delayed.
Overall, if you're looking for a brand that offers luxury and designer clothing items at affordable prices, you can consider Modes. They also offer many discounts and bonuses that attract buyers from all over the world.
But, at the end of the day, it all depends if you don't mind compromising quality service and shopping experience for discounted designer pieces.
Looking for a self-expression fashion brand to upgrade your wardrobe? Consider reading our high-end fashion brands reviews of Tessabit, La Ligne, Charlotte Russe, and With Jéan.
Modes Clothing FAQ
Is modes.com legit?
When Modes launched their official website, the question on everyone's minds was, is modes.com legit? So the brand created the website to encourage more international buyers.
It also provides an online fashion boutique where customers can shop for their wear and accessories from the comfort of their homes.
The brand does not provide any information on the type of encryption and security Modes has for their websites. But your account is protected by a password to prevent hackers or any third-party intervention.
In addition, based on the customer reviews and our research, we've confirmed that modes.com is a legit and not a scam website.
What are the payment methods on Modes?
Modes.com takes Visa, MasterCard, American Express, Paypal, AliPay, and other credit cards. You will have to complete payment before your order is shipped out. If you make any changes or cancellations to your orders, then you will get a refund as soon as possible.
You will also get a confirmation mail that your payment has been successful and charged your credit.
Modes also send out an email notification with a tracking number and a link to track your order online. You can confirm the status of your order on the website by clicking the order tracking option.
Who owns Modes Clothing?
The owner and founder of Modes Clothing are Aldo Carpinteri. He was greatly inspired to build a fashion retail outlet that offers innovative designs and forward-thinking fashion to a diverse customer base.
The brand has also had partnerships with designers and international brands to create high-end designs in the classic Italian style.
Where are Modes based?
Modes headquarters is based in Sicily, Italy, but other stores in Milan, Cagliari, Trapani, Favignana, and Portofino. They also have a store in Sankt Moritz, Switzerland.