Our screen time has been gradually increasing over the recent years but even more so during the covid-19 pandemic which has resulted in a rise of 76% as we were confined to our homes and both work and entertainment moved to the screen. More screen time can lead to a rise in vision problems such as eye strain, headaches, blurry vision, dry eyes or cataracts, as well as sleep issues due to the blue light screens emit. Therefore we need to make sure we protect our eyes and blue light glasses do a great job at that. This is where Peepers reading glasses review comes in, so you can decide if this is the brand for you!
Peepers is a brand of trendy and stylish reading glasses for men, women, and children with blue light lenses focused on self-expression through eyewear, made popular by celebrity talk show host Oprah Winfrey who has repeatedly featured the specs in Oprah Daily and wears them religiously herself. This endorsement has clearly been crucial for the company as the home page features a category called 'Oprah's Favorites' next to regular categories like sunglasses or men's readers.
To help you decide whether Peepers eyewear is worth the investment, we look closely at the brand, its offering, including Peepers readers for kids, and its sunglasses. In this Peepers Reading Glasses review, we also look at existing customer reviews and ratings which are often most telling so keep reading to find out more.
About Peepers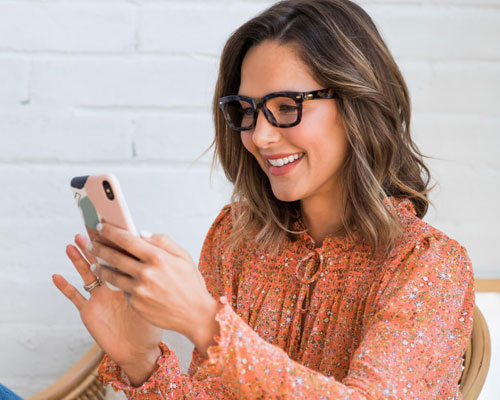 Peepers is a Michigan City-based and family-run business offering glasses with unique fashionable designs that also protect your eyes from the sun thanks to UV 400 coating and blue light. The brand offers styles for women, men, and kids. Peepers trademark Blue Light Focus lenses, which come with the majority of the brand's glasses, promise to filter over 40% of high-energy blue light, providing effective protection from screens for your eyesight and enabling you to easily live and work online.
Currently led by siblings Alec and Lindsay Sammann, Peepers was started by their parents in 1993 with a single frame style in six different colors after noticing a gap in the market for good-looking stylish reading glasses. The brand has always taken pride in providing high-quality readers at affordable prices.
Peepers is inspired by fashion and works closely with designers in California to create original seasonal on-trend frames which are then manufactured locally in Michigan City, Indiana, and cannot be found anywhere else. This got them featured in publications such as People magazine, InStyle, Forbes, Byrdie, and of course Oprah's Favorite Things list in The Oprah Magazine.
Peepers also run a charitable initiative called Peepers for Teachers which provides funds to local schools and teachers to buy school supplies. Schools often have old textbooks with dated information and surveys show that teachers often have to dip into their own pockets to provide necessary equipment for their students. For every Peepers frame of the month purchased, the company donates 10% to the cause. So far the brand has managed to donate over $40,000 to Peepers for Teachers.
Pros
Affordable price point - most styles are $27
Stylish fashionable frames
Lenses that protect from blue light, UV rays, distortion and scratching
Site offers a quiz to determine your perfect pair of glasses
A vision test is available on the website
Wide range of styles available
Ships internationally
90-day return and exchange policy
Cons
Lens strength available only up to +4.00
Does not offer prescription lens services
International shipping time is lengthy - usually takes up to 15 days and currently there is added delay
Costs for returns on international orders are not covered by the brand
Not available in physical stores internationally, only in the US and Canada
Peepers Readers Review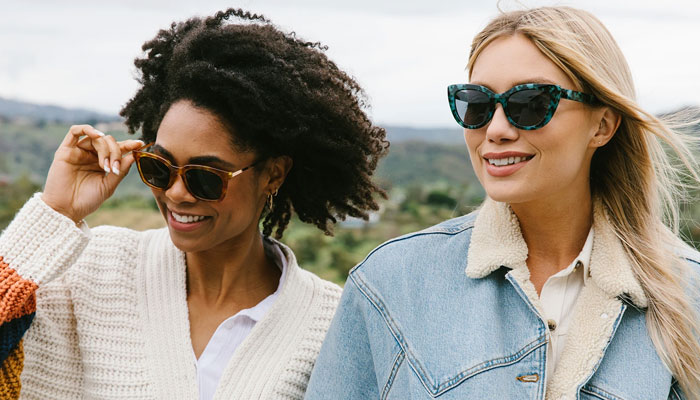 Reading glasses is what Peepers is most known for and where the brand started. The brand puts emphasis on fashionable and fun designs which there is a wide range to choose from in many different patterns and colors to let you express your individual style. Peepers promises high quality at an affordable price point ranging from $23 to $27 per pair.
The majority of Peepers readers are equipped with proprietary Blue Light Focus baked-in lens technology which filters over 40% of high-energy visible blue light emitted by screens and therefore prevents issues such as headaches, digital eye strain, and blurry vision. The lenses are/feature:
Distortion-free, offering the highest clarity of vision
7-layer anti-reflective coating that reduces glare and enhances contrast and visual accuracy
UV 400 coating blocks 99.9% of harmful UVA and UVB rays to protect the eyes from the sun
Anti-scratch coating that doesn't completely prevent scratching as it is only an extra layer of protection
Styles
To determine what style is the right one for you, the brand's website provides a quiz called the Perfect Pair Finder. The quiz asks you a series of quick questions like:
Which frame shape do you typically prefer?
What colors do you like?
Do you need blue light lenses?
It then generates several results of styles that fit your answers and gives you the option to have them emailed to you so that you can save them for the future. Or if you go to individual product pages, there is an option of a virtual try on which can also help you to choose the right pair for you.
The website also provides a simple vision test in the form of a chart and offers lens strength up to +4.00 but unfortunately, no higher than that.
Let's have a look at some of the popular styles of Peepers readers.
To the Max Women's Glasses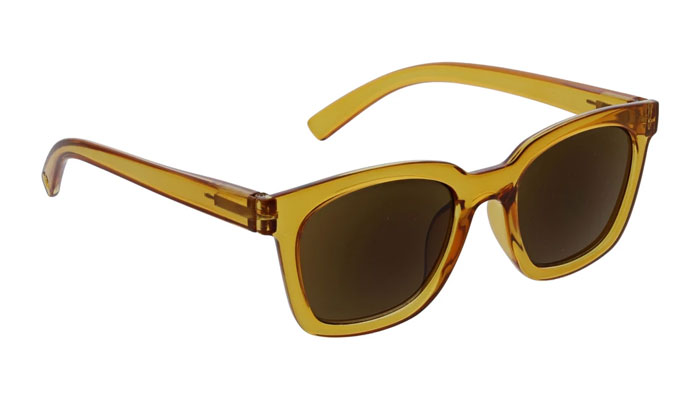 To the Max is one of the three women's best-selling styles, joined by Oprah's favorite Center Stage and a more delicate style called See the Beauty, and part of the blue light protective offering featuring the Blue Light Focus lenses made with ultra-thin acrylic. The chunky square and slightly oversized frame made from polycarbonate retails for $27 and is available in 6 colorways including:
two speckled options called Blue Quartz and Pink Quartz inspired by the namesake gemstone
Pink Horn which imitates the pattern of the wood
classics Tortoise and Black
modern-looking Clear option
Cooper Men's Glasses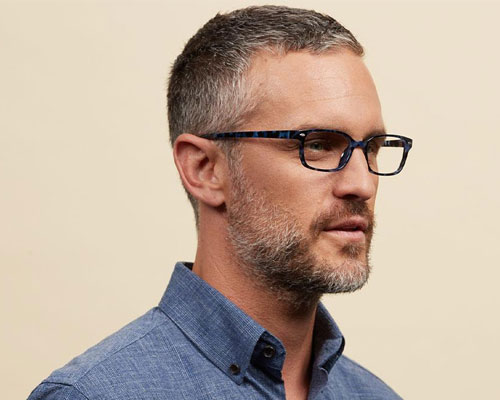 The Cooper design is a classic and smart style for men that fits any face shape. The shape is rectangular and more discreet in comparison to the Max style. Its tortoise pattern, available in three different colors – navy, green and classic, ensures that the glasses still make for a statement look. The Cooper also features the Blue Light Focus lenses and retail for $27.
Due to its thinner and more lightweight build, the Cooper is only able to hold up to +3.00 strength lenses, and cannot fit any higher.
Smith Blue Light Glasses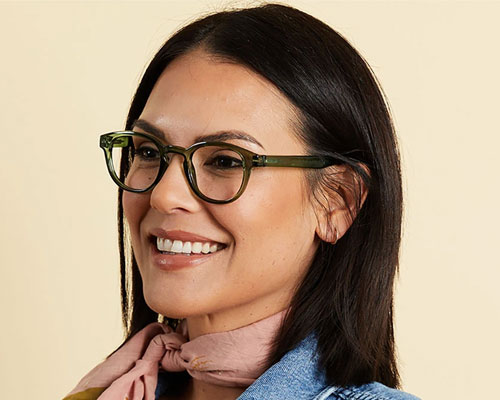 The Smith is a versatile unisex design that is timeless with its classic round shape and semi-translucent shades of green, tan and gray, as well as a transparent clear option. The style features a keyhole nose bridge and curved temples ensuring its wearer's comfort. These glasses also feature blue light filtering lenses but are able to fit only up to +3.00 strength lenses.
The Smith is one of the brand's best sellers for men and retails for $27.
Peepers Kid's Blue Light Glasses Review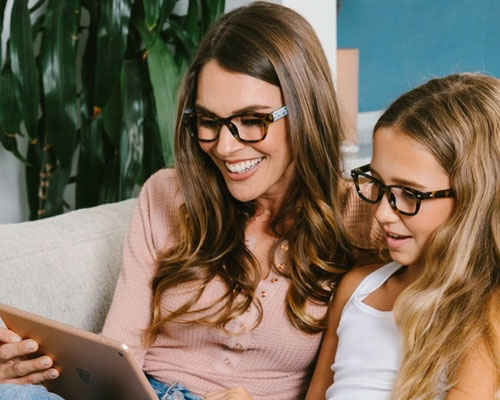 Apart from catering to men and women, Peepers also offers blue light filtering glasses for kids as experts worry screen time during Covid-19 could increase vision problems in kids with learning moving online and technology with screens being a part of everyday life for children in the 21st century from a young age. The Blue Light Focus lenses for kids filter more than 50% of high-energy visible blue light which is 10% more than the adults' version.
Peepers offers a single design for kids aged 12 and under with a classic square slim-fit frame retailing at $22, available in 6 various colors:
Pink
Blue
Aqua
Black
Red
Tortoise
Peepers Sunglasses Review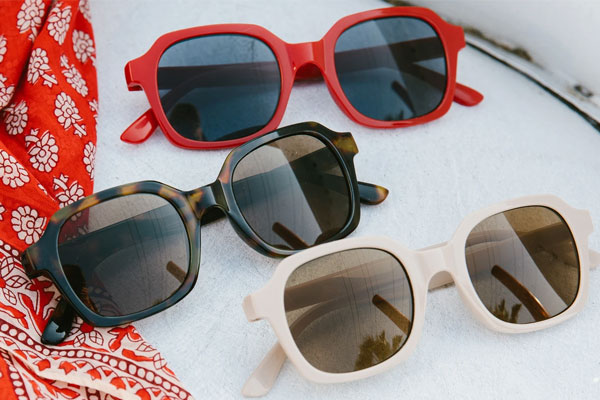 In spring 2021, Peepers launched its collection of sunglasses for men and women. All styles have the same ethos of fashionable design as the readers at their core and can be equipped with one of 3 types of lenses:
No power polarized lenses for those that don't need any eyesight correction. These effectively block glare for clear vision.
The full reading sun is available in strengths between +1.00 and +3.00.
Hideaway bifocal sun which contains two lens powers to help you see things at any distance. Also available in strengths from +1.00 to +3.00.
Every pair of sunglasses comes with a complimentary canvas case and includes:
anti-scratch coating
UV 400 protective lens coating against UVA and UVB rays
spring hinges for durability and comfort
distortion-free lenses
Frontier Sunglasses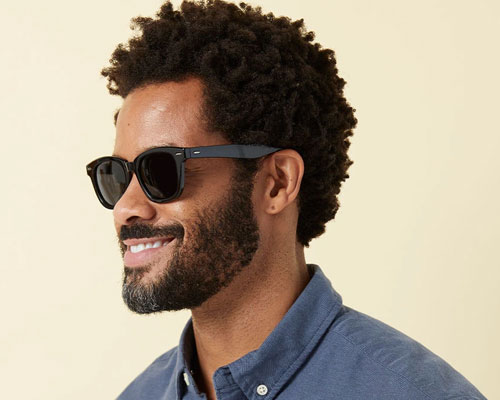 The most classic and timeless design of Peepers sunglasses must be the unisex Frontier with a square shape and matte pins in a gunmetal shade on the front of the frame, which comes in equally classic choices of finishes – tortoise or black. The Frontier is also available as blue light filtering reading glasses and both versions retail for $27.
Peepers Reading Glasses Review from Customers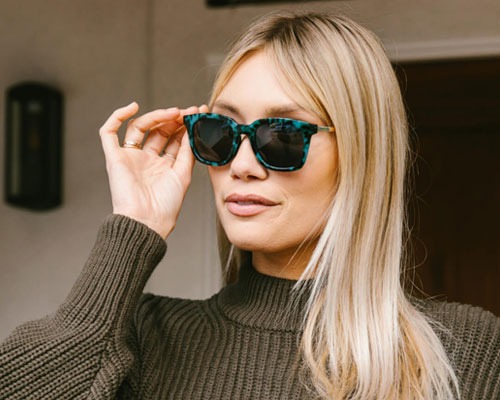 When looking at Peepers reading glasses reviews from existing customers, it is evident that most of the feedback is positive and the majority of customers enjoy the different stylish and trendy designs that Peepers offers. On the brand's website, most products have a rating of 5/5. While Amazon and TrustPilot reveal a little more mixed feedback, the average rating is still a favorable 4.5/5, with the main recurring complaint being that after a few months the hinges become loose and in some instances, they break. Here are a few examples of Peepers eyewear customer reviews:
"Fantastic! I got the same frame for both sunglasses & regular readers and I have gotten SO many compliments on both! They are the most comfortable glasses I have ever had – so durable & well built – yet so very stylish! I will never go back to the other companies with their mediocre glasses. Thank you!"
Popular Alternatives to Peepers Reading
Further customer reviews
"I love the look of these glasses, the many choices and they're great as readers go – but – I have purchased at least 7 pair on Amazon & from Peepers and 4 of those pairs have lost an arm. They last several months and the one arm loosens (cannot tighten because it is a fault in the plastic around the screw and it breaks off. So – Oprah's favorite – as long as you can afford to replace over and over and over. Peepers won't replace."
"Very comfortable and unique glasses! They really do help out with my headaches during the day. I sit in front of a computer for 8+ hours during work. The screen strains my eyes and gives me headaches after staring at it for soo long. After searching a bit I found Peepers glasses. I love their styles and they really do work! The blue light blocking glasses have noticeably reduced my headaches caused from staring at a screen all day. I would recommend these to anyone and have been!"
How to Sign Up for Peepers
You can sign up for the brand's newsletter to receive and be the first to know about any news and updates from Peepers. The sign up window can be found on the bottom part of the site.
Where to Buy Peepers Reading Glasses
Peepers reading glasses are available on the company's website which ships all over the world, as well as in selected brick-and-mortar stores around the US and Canada such as gift shops, book stores, grocery stores and opticians. Go to the store locator on the Peepers website and enter your zip code to see what shops stock the specs in your area.
Peepers Shipping and Return Policy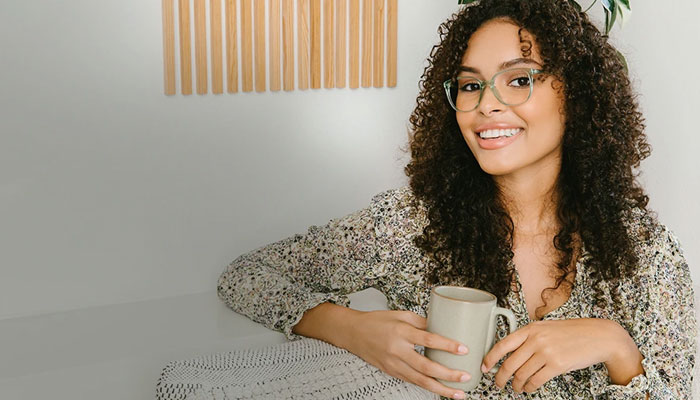 Peepers ships all orders from its warehouse in Michigan City, Indiana. The standard domestic shipping fee is $4.99 or free on orders over $42. Orders are dispatched 1 to 2 days after placing and UPS then takes between 5 and 7 to deliver the package. International shipping costs $10 and regularly take 10 to 15 business days to arrive but at the moment the service is experiencing delays so delivery times are even longer.
Returns
Peepers offers a 90-day return and exchange policy. Domestic return labels are subject to $3.99 fee which the brand doesn't cover, while international customers are fully responsible for any costs and charges when shipping their returns. If you're after an exchange, the brand will issue you an e-gift card via email after receiving your returned pair which you can then use at checkout when purchasing your new Peepers glasses.
Peepers Promotions & Discounts
Peepers often runs promotions on its website so keep your eyes peeled or subscribe to its newsletter to be notified. At the moment, Peepers is offering their sunglasses for $20 instead of the usual $27 with the code SUNNIES20.
Contact Peepers
If you have any other questions that we haven't covered in this in-depth Peepers blue light filtering glasses review, feel free to get in touch with the brand's customer service team which is available from Monday to Friday between 8 am and 4:30 pm CST through:
live chat on the brand's website
by calling 219-872-4413
filling out the contact form on peepers.com
Peepers Reading Glasses Review: Editors' Verdict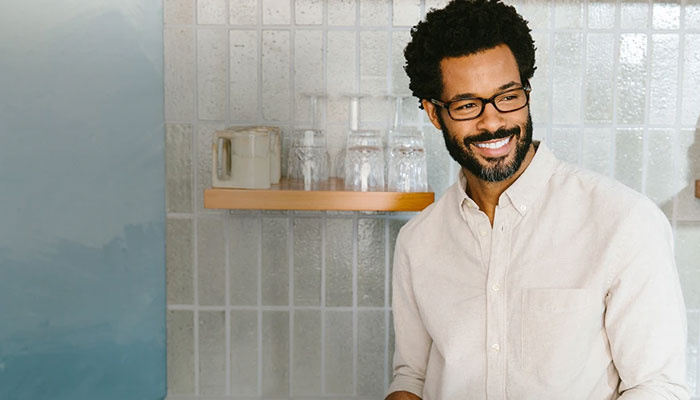 Peepers successfully combines stylish and fashion-forward aesthetics with good quality and affordable prices in its range of eyewear. The designs look so good that they caught the eye of none other than THE Oprah Winfrey who is happily recommending the brand time and time again and wearing the glasses herself.
Based on the customer feedback, the brand should perhaps improve the durability of its plastic hinges to decrease the risk of breaking. However, other than that, customers didn't have a bad word to say about it. So to answer the million-dollar question, we believe that Peepers reading glasses are indeed worth spending your money on if you're in the market for nice glasses that won't break the bank.
Check out some more brands for eyewear like Blenders, Maui Jim, EyeBuyDirect, and Liingo Eyewear.
Frequently Asked Questions
How do I determine which strength of readers I will need?
Peepers provides a simple vision test in a form of a chart with differently sized writing on the company's site to help you determine what strength of lenses your eyes need.
Does Peepers offer prescription lens services?
Peepers does not offer prescription lens services, however, most of the brand's frames are compatible with prescription lenses. The original lenses that the glasses come with are removable, so the frames can be altered by an eyecare professional, with the exception of metal or rimless styles.
How do I clean my glasses?
All the necessary tools you'll need for cleaning your glasses are provided in the Peepers cleaning kit, available for $7 on the site, and the accessory pouch retailing at $14. The brand recommends using a microfiber cloth to clean your lenses, as this is the safest way to remove smudges without leaving scratches.
The brand's spray-on lens cleaner gets rid of residue without compromising the protective anti-scratch and anti-glare coatings of the lenses. Instead of the cleaner, you can also use soap and warm water.
Do not use harsh cleaners such as alcohol, vinegar, hand sanitizer, or disinfectant wipes, as these may damage the protective layers and potentially discolor your frames or even compromise the integrity of the frame and cause cracks.