Chemical peels have long been on the beauty radar, but for many a trip to the dermatologist or skin clinic is beyond their skincare budget. But Nevada-based skincare company, Perfect Image, is aiming to change the face of chemical peels with its more affordable range of professional-standard products that you can use at home. This is what we're going to talk about in this Perfect Image Peels review.
The brain behind Perfect Image is chemistry graduate David Petrillo, who recognized a gap in the facial peel home market for accessible products that produce professional results. With formulations for most skin types, the Perfect Image Peel is not the cheapest but does offer professionally formulated products at a fraction of the price of a trip to a dermatologist.
And for many looking for the right skin solution, the cost appears worth it, with a growing number of followers for this innovative brand. But can professional standard chemical peels really be done at home and does Perfect Image live up to its promise? We take an unbiased look at the brand, its products, and customer reviews to peel away the hype so you can decide whether Perfect Image is worth the buy.
About Perfect Image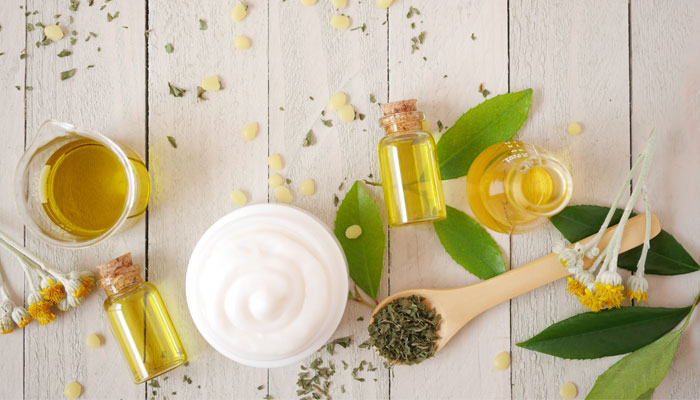 Perfect Image started back in 2007 when founder and chemistry grad David Petrillo was asked to research non-surgical procedures. During his research, it became clear to Petrillo there was a gap in the market for chemical peels of a professional grade that were both affordable and effective.
Up to this point, customers had what Petrillo saw as two choices when it came to chemical peels. On one hand, over-the-counter products were simply not strong enough to really make a difference. On the other hand expensive treatments are performed by dermatologists or skincare clinics.
With a loan from his parents, Petrillo created the Perfect Image online store, and his vision for affordable, professional-grade peels which could be done at home was born.
Backing his concept, Perfect Image also offered online tools and support to ensure customers matched the right product to their skin type, skin tone, or skin concern, all at a significantly reduced cost compared to heading to the clinic. Plus, you can also sign up for their VIP Subscription service, for extra discounts.
Paraben and phthalate-free, Perfect Image skincare is also cruelty-free, with no animal testing, And, with safe and easy to use formulas containing high-quality ingredients such as retinol and glycolic acid, the concept has caught on, with their online store now readily available on Amazon.
The brand was featured in Byrdie, InStyle, and Professional Beauty and also has impressive number of followers on Instagram, Facebook, YouTube, and Twitter.
So, far so impressive. But with its high-end pitch at seemingly affordable prices, are there any catches to this brand, which may show a less than Perfect Image? We peel back the main pros and cons of this skincare innovator:
Pros
Affordable products that offer professional grade ingredients
A good choice of chemical peels, depending on your skin type and skin concerns
Formulated with high quality ingredients that are paraben, gluten, and cruelty free
Includes plenty of natural ingredients
Not just a one trick pony – Perfect Image also offers a wider skin care range
Offers access to certified skincare professionals so you get the right products
Has a good value subscription service plus a trial kit plan so you can try before you commit.
Cons
The strongest formulations are only available to certified professionals
Some of the peel formulas are on the harsh side so your skin may need time to adjust
More expensive than other over-the-counter peel products, although the results are impressive
They don't offer free samples – even the trial kits need to be bought by a subscription.
Perfect Image Peels Review
As well as their signature peels, Perfect Image also offers a range of other skincare products, including cleansers and exfoliators. To give you an idea of what's on offer, we take a more in-depth look at five of their bestsellers. For example, the chemical peel which is also suitable for sensitive skin. Read on our Perfect Image Peels review to find out further details.
Glycolic 50% Gel Peel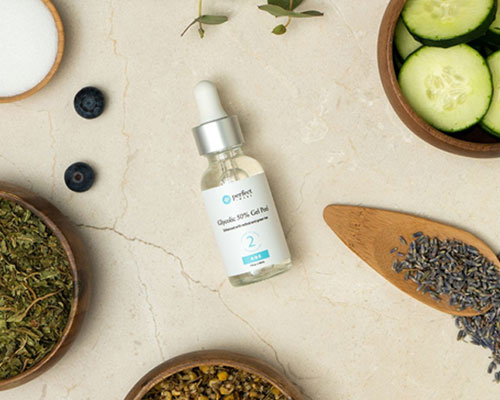 The medium strength of the bestselling Glycolic 50% Gel Peel means this is an effective home treatment for some of the more stubborn skin concerns, such as skin texture. And this means it is not recommended for anyone with more sensitive skin or those new to the peeling game. The peel penetrates the deeper surface of the skin. This Perfect Image glycolic peel can is perfect for tackling signs of aging, including wrinkles, hyperpigmentation, and uneven texture. And, if scars, acne, or enlarged pores are your skin bugbear, then this is a peel that could also work well for you.
With retinol to stimulate collagen, this higher strength peel also used natural extracts of green tea and chamomile to soothe and heal, as well as comfrey to reduce inflammation. But the star of the show is the 50% glycolic acid, which exfoliates while promoting cell turnover in the outer layer of skin, to leave your skin smoother, brighter, and more even-toned.
One of Perfect Image's most expensive at-home peel treatments, Glycolic 50% Gel Peel retails at $29.95, but you can save 10% with the subscription service. And the 30ml bottle can last a while, with enough to give you up to 30 treatments, depending on how much you use.
Salicylic Deep Gel Cleanser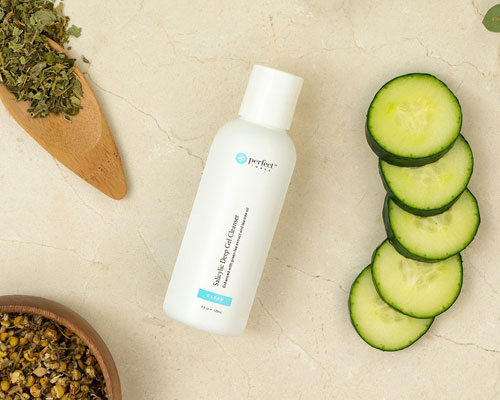 If your skin is congested and oily, or if enlarged pores are your skincare concern, then deep cleansing without irritating the natural balance of the skin is the way to a brighter, clearer look. And Perfect Image has come up with its skin clarifying cleanser, which contains 6% glycolic and 2% salicylic acid to cleanse both the surface and deeper down.
Gentle enough for most skin types, this deep cleansing combination works to reduce oiliness and redness as well as pore congestion to reveal brighter, smoother, and glowing skin, ready for your skincare routine. It can also help to reduce future breakouts while also giving you anti-aging properties such as improving texture and targeting fine lines.
Used with water to create a smoothing creamy lather that won't dry out your skin, you also get green tea, comfrey, and tea tree oil extracts to calm, soothe and heal congested, oily, acne-prone, or hormonal skin.
Again, at $24.95 this product is a little pricy for an everyday cleanser, but the 199ml bottle goes a long way as you only need a small amount to get the lather you need to cleanse your skin.
Gly + Sal Exfoliating Body Lotion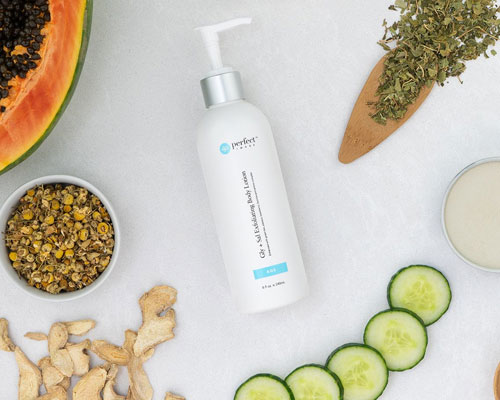 Perfect Image's focus on rejuvenation doesn't stop at the face, as this lux body lotion is another of the brand's top sellers. And this is no ordinary body moisturizer as it also exfoliates the skin, to reveal a smoother appearance that has a natural glow.
Combining 8% glycolic with 2% salicylic, this lovely smelling lightweight lotion sinks well into the skin, helping to remove rough, dead skin and encourage new cells as it moisturizes. This is a good body product if sun spots, premature aging, creping or rough patches are starting to bother you. It can also be used to soothe the condition, of keratosis pilaris, where the hair follicle gets blocked with keratin, leaving patches of dry, bumpy skin.
With cucumber, the fast-absorbing lotion also contains green tea, chamomile, and comfrey to soothe and smooth, while enzymes act as anti-inflammatories to naturally tighten the skin. Gly + Sal Exfoliating Body Lotion can be used all over the body, with a particular focus on problematic areas such as the arms, legs, heels, elbows, and knees.
For $29.95 you get a sizeable 237ml bottle, with a pump-action dispenser to prevent waste.
Exfoliating & Clarifying UltraMUD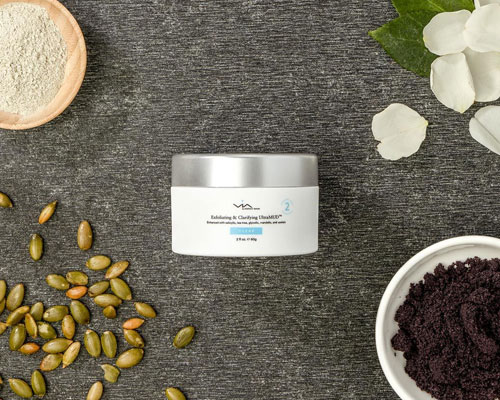 Perfect Image's Exfoliating & Clarifying UltraMUD has a powerhouse of ingredients that help to tackle congested, acne-prone, or oily skin, as well as targeting pores, age spots, and fine wrinkles for a smoother, clearer, and brighter look. A medium strength peeling product, UltraMUD is not for sensitive skin or those new to the world of chemical peels.
Salicylic, mandelic, glycolic, and azelaic are the four key acids used in this rich mud mask, working together to exfoliate, deep clean, unclog and regenerate while reducing any post-mask flakiness or inflammation. Added into the mix are a host of natural lovelies, including skin-nutrient-rich pumpkin, antibacterial tea tree, and kaolin clay to absorb excess oil.
It can feel hot and a little pricky on your face, but you just need to appropriately manage how long you wear it, depending on your skin. And as many reviewers claim, the slight discomfort it worth it, for refreshed and softer skin.
Each 2 fl oz pot of UltraMUD costs $29.95 and it is recommended that you don't use it more than twice a week.
Custom Sample Kit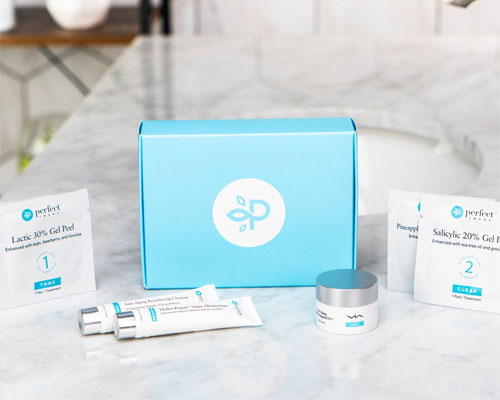 Not sure whether home chemical peels are for you, or want to try out different Perfect Image products before you splash out on full-sized? Then the Perfect Image custom sample kit could be the solution you are looking for.
What we like about this well-priced trial kit is the generous sizes of the samples, giving you up to six weeks' supply – that's enough time to enable you to decide if you are getting the results you want. And the beauty is that you can choose four different strength or formula peels to find out which is best for your skin and skincare concerns.
Each sample kit includes four individual peel pads, one pre-peel treatment cleanser, a post-peel treatment repair cream, and facial skincare treatment. And the samples are decent sizes too – the creams are in 15ml tubes – so you don't have to scrimp each time you use them during the trial. The peel strengths range from 15% up to 50% so do choose the chemical percentages that are right for your skin and if, in any doubt, Perfect Image is on hand to give you advice.
As a hassle-free introduction to the Perfect Image Peel range, each kit costs $29.95 so not a cheap initial outlay but it can stop you from making a costly mistake if the products aren't right for you. And they make great Christmas or birthday gifts too.
Perfect Image Peels Review from Customers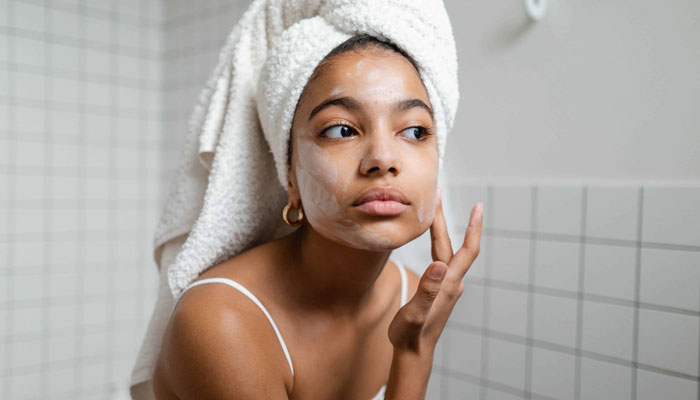 This Perfect Image Peels Review wouldn't be complete without customer reviews. Looking at the company's own website, the positive reviews are easy to find. In fact, almost all the range scores at least 4.5 out of 5, with five stars a common occurrence.
Taking one of their star products – the Glycolic 50% Gel Peel – and you can see the love, with this higher strength chemical peel garnering five stars from all the reviewers. Comments include 'it's really close to professional peels' and 'Given its price point, ease of use, and effectiveness, it's absolutely worth trying.'
Google the brand and you should also find plenty of perfect image peel before and after photos on Instagram, Pinterest, and the like, which are a good way to see what users really like about the products.
However, moving away from the home site and onto Amazon, the reviews, while still favorable, are a little more balanced, with the same product coming in at 4.4 out of 5. Key comments include 'strong peel that took some adjustment' and 'I couldn't tell any difference', while several reviewers noted that the results can be a little unpredictable.
The takeaway is that yes, these chemical peels offer a lot more than many other over-the-counter treatments but to get a result, you also need to put in some work. And that means getting the right acid percentage or appropriate product for your skin, getting advice where needed from the company's team and when it comes to peel time, following the instructions to the letter.
Interestingly, there are not many reviews on independent websites such as TrustPilot and Sitejabber.
Sign Up for Perfect Image
Sign up to Perfect Image and you get access to an online questionnaire that enables the brand to create a personalized peel plan tailored to your skin type and skincare goals. There is also a live chat function you can use when completing the skincare quiz, which is a good idea as it ensures you get the right products for your skin type.
Once you have successfully completed the sign-up questionnaire, your products will be shipped out to you. Another plus of the Perfect Image sign-up is you can also access the company's private messaging portal and get to discuss your skincare needs and any concerns you may have with a licensed professional.
Where to Buy
The full Perfect Image skincare range is available to buy directly from the company via their website – www.perfectimage.com. Or you can choose to purchase the range through alternative retailers such as Amazon and eBay.
Perfect Image Shipping and Return Policy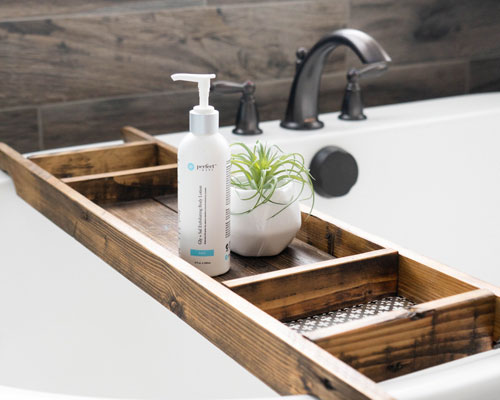 The good news is that the company has a pretty good shipping and returns policy, with free shipping on all orders over $20. And you get free shipping as standard on their Reload program or a trial subscription plan. Another bonus is the company will ship worldwide, although you do need to check the available overseas shipping options as free shipping is only applicable in the US.
Perfect Image also aims to ship out the same day you order, or the next business day and you can expect delivery to take on average between one and three days.
The returns policy is straightforward too, and you get 30 days to return your order for any reason for a full refund. However, it's important to note that you will be charged a 25% return fee if the product has been opened or used. Subscribers to their Trial Plan can also return their products for a full refund for the applicable month.
Promotions & Discounts
There are a few ways in which you can access promotions and discounts from Perfect Image. If you are a new user of the brand, you can sign up online for their VIP list which will give you a 15% discount code that you can use on your first order.
There is also a refer-a-friend scheme where you, as an existing customer, and a referred friend will each receive a 10% discount. And subscribers of Perfect Image Peel's Reload subscription program get 10% off each order as standard, but this only applies to full-sized products and not the Trial Plan.
Contact Perfect Image
Isn't there something we haven't covered in our Perfect Image Peels Review? You can contact them at [email protected]. Their customer service team also facilitates live chat via the website – www.perfectimage.com.
Alternatively, check out their comprehensive FAQ list in the website's Help section. The team is also available via the company's social media channels, including Instagram, Twitter, and Facebook.
Perfect Image Peels Review: Editors' Verdict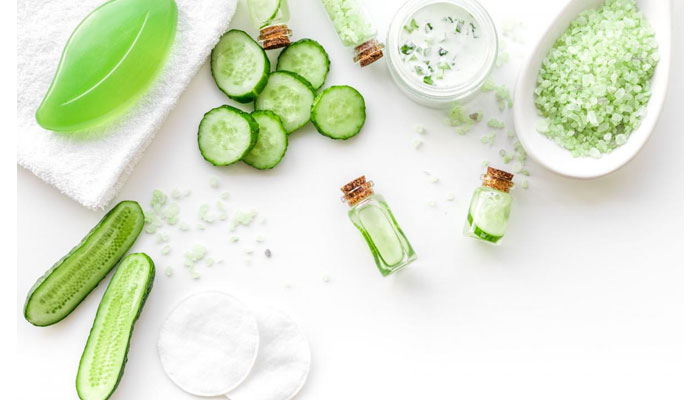 As an affordable alternative to the dermatologist or cosmetic specialist, Perfect Image Peels might just be the solution for your skincare issues. It removes dead skin cells giving you smoother skin. Yes, they may have more of a premium price tag when it comes to over-the-counter skincare, but the range does offer a lot more in terms of ingredients and overall effectiveness.
You may not get the full professional treatment outcome but depending on your skin type and skin concern, the use-at-home Perfect Image peel range can come pretty close, if the positive reviews of its loyal users are anything to go by.
Add in the convenience of trial packs and the money-saving subscription program, and if your skincare goals are clearer, softer, fresher-looking skin, then Perfect Image warrants your attention.
The cost of its products may be a barrier to some as you need to be consistent, but when you measure Perfect Image Peel against a trip to the dermatologist, it could well make sense to your bank balance as well as your skin.
Are you looking for other popular beauty brands? Consider reading our reviews of Curology Review, Proven Skincare Review, Lumin Skin Review, and Dr Squatch Soap Review.
Frequently Asked Questions
What are risks associated with Chemical peels?
The information Perfect Image supplies for each of its products is clear and easy to understand, as they use a grading system to indicate the strength of the peel. Coupled with their product questionnaire, you can then match the right product and product strength to cater for your skin type and skin concerns.
However, using a chemical peel can have its risks, although the milder peels are considered generally safe for home use. The main risks associated with any chemical peel are redness, swelling or infection. Rarely it can lead to scarring, as well as a condition called hyperpigmentation where the skin darkens or lightens, as is the case with hypopigmentation.
The Perfect Image website provides information on its peel products and the various strengths available, so you can make an appropriate choice. If you are in any doubt about using a chemical peel, always speak to a dermatologist or licensed skin care expert.
What kind of results can I expect to get out of a chemical peel?
The results of the chemical peel will depend on what type of peel you receive. A level 1 and 2 peel can help with skin damage and reduce signs of aging. More in-depth peels can help with signs of sun damage or fine wrinkles. You just have to test and try which peel works the best for your skin tone and be consistent with them for long-lasting results.
Is Perfect Image vegan?
Perfect Image is not 100% vegan. Only two products in the description show that they are vegan. We know that they do not test on animals and their products are paraben, sulfate, and phthalate-free.
How do I apply Perfect Image Peel?
To find out how to apply Perfect Image peel, check out each product description as they have an in-depth guide on how to apply when to use and not to use.