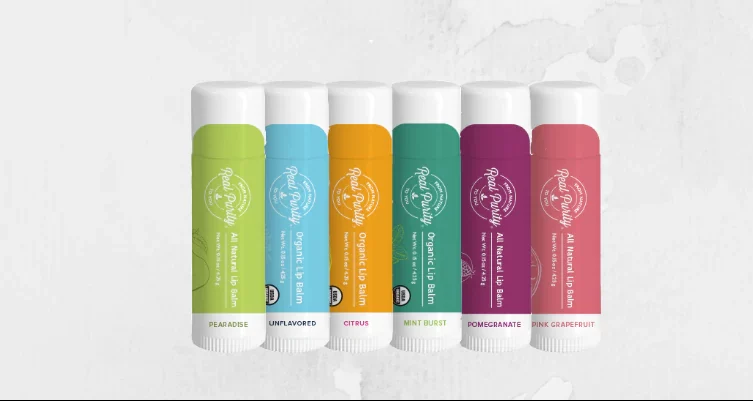 We are in an era where makeup is a daily routine for many women. Some wear it lightly, while others want too much of it. However, you need to switch to quality, safer and non-toxic makeup. There are plenty of self-proclaimed organic makeups in the market today, and it is hard to ascertain the authenticity of such makeup unless you are very careful. Real Purity is a brand recognized for offering quality and natural personal care products. This in-depth Real Purity review will give you a low down on this family-run company, including customers rating, returns policy, and the brand's skincare, body care, and cosmetics products to help you decide if the brand is worth checking out.
About Real Purity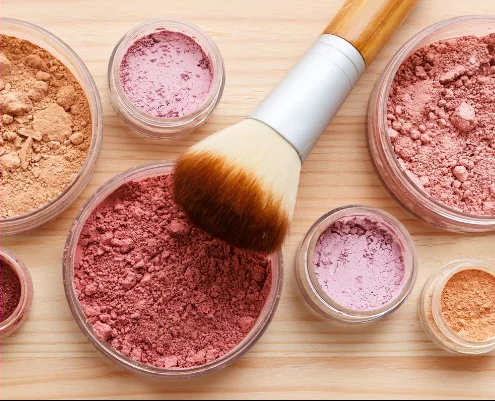 The brand began its journey in 1982 after being founded by Virginia Easterling with the focus of helping out women with skin sensitivity. Initially, she was the owner of the J-rich clinic, where she used to administer women with chemical sensitivity. 
Easterling worked with several patients suffering from the same and saw the need to improve the cosmetics women wear. She started the company together with Karen Easterling, her daughter-in-law. The duo formulated an original product line, and most of these products have maintained their popularity ever since.
In 1995, Virginia passed the company's ownership to her son Dr. Rich Easterling and his wife Karen, and they moved the company to TN, where Rich was practicing naturopathy. Rich was passionate about crafting natural products. He formulated many natural shampoos for the company alongside other body products that have skyrocketed in terms of popularity in the market today.
In the year 2012, the couple moved the brand's HQ to Evansville, IN, where RJ, their son,l joined hands with his parents in running the business. Virginia's fourth-generation, RJ's wife and sons, also joined the family business and were undertaking different roles to keep the business running smoothly. Real Purity has ever since become one of the leading international brands offering quality, non-toxic, non-GMO, hypoallergenic, and cruelty-free products.
Pros
The brand formulates products that are vegan and cruelty-free
They offer a wide range of products to choose from
Their products are from toxic chemicals and harsh ingredients
The company's products are safe for use on all types of skin, even sensitive ones
The product corrects, heals, and nourishes the skin
The company cares for the environment and formulates environmental-friendly products
Cons
Some customers are unhappy about the customer service team's delayed responses
The company does not offer refunds or exchanges for international orders
They do not have a live chat function on their official site
Real Purity Products Review
We investigated the best Real Purity products to find out their benefits, the ingredients they feature, and what makes them stand out from other products on the market.
Real Purity Roll-on Natural Deodorant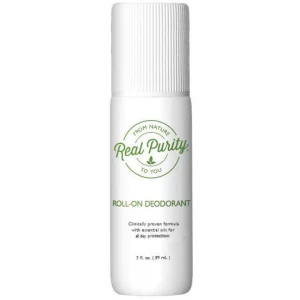 If you want to keep your body off sweat and stay feeling fresh all day long, Real Purity Roll On Natural Deodorant works magic. The product is designed to suit everybody regardless of their skin sensitivity. It is formulated from several natural ingredients to last long, have a clean scent, and keep the skin dry all day long.
This Real Purity review discovered that this product contains essential oils that reduce itchiness and irritation on the armpits after application. They control the production of sebum that naturally nourishes the skin. The pure lavender essential oil eliminates odor without congesting the pores, while the apricot oil keeps the skin dry. The product also contains lavender and rosemary oils responsible for giving a clean and fresh scent.
Moreover, this Real Purity deodorant also contains organic aloe that keeps the skin dry and residue-free; aloe is an antioxidant, anti-inflammatory, and contains vitamins, making it the best ingredient to treat the skin. Aloe's moisturizing effects help alleviate the dry and itchy skin.
Because it contains vegetable glycerin, the deodorant keeps the armpit skin healthy by protecting it against irritants and microbes, and it also soothes wounded or inflamed skin.
Real Purity Chamomile Shampoo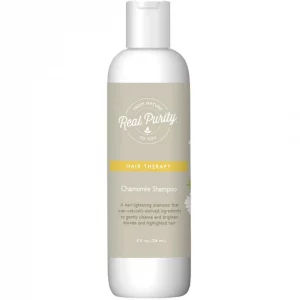 Designed for fine and oily hair, Real Purity Chamomile Shampoo runs deep into the scalp to remove oil build-ups without interfering with the hair's moisture content. The shampoo contains chamomile oil that nourishes the hair to keep it moisturized; this ingredient is also an anti-dandruff agent. and it keeps the hair frizz-free. The oil enriches the hair color while adding shine and luster to it.
This Real Purity shampoo also contains kosher vegetable oil responsible for soothing and moisturizing the hair and scalp. Vegetable glycerin conditions the hair to prevent breakage while enhancing faster growth because the ends are not breaking off.
The shampoo also contains aloe vera gel, which has proteolytic enzymes that repair the scalp's dead skin cells. In addition to promoting hair growth, aloe vera gel is a natural hair conditioner that gives your hair a smooth and shiny feel.
Additionally, Real Purity Chamomile Shampoo contains Lavender and rosemary essential oils that condition the hair to prevent loss while promoting growth. Rosemary oil improves hair growth by stimulating the roots while increasing blood circulation in the scalp. The shampoo is only made from natural ingredients and is free from alcohol, parabens, and other harmful contents.
Real Purity Pressed Powder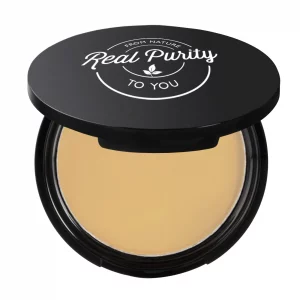 Any makeup routine needs a finishing touch from a unique pressed powder. Similarly, those looking for a stand-alone powder for the face are also not left out. Real Purity pressed powder does a great job in both situations. It features a medium shade that perfectly suits warm and cool skin tones. The powder sits lightly on the skin to compliment the foundation or skin color.
Real Purity pressed powder contains bismuth oxychloride, which has a powerful "dermal adhesion "to stick the powder on the skin for longer. This ingredient keeps the light away from the skin, reducing the effect of wrinkles and fine lines. The powder also contains dimethicone, which is an effective skin moisturizer that gives the skin a long-lasting smooth effect. The ingredient also keeps the skin lubricated all day long.
Our Real Purity review also found that the pressed powder contains honeysuckle rich in antioxidants properties. It protects the skin from free radicals that are harmful to the skin. The ingredients also even out the skin tone to hide wrinkles and reduce dullness.
Honeysuckle extract also has anti-inflammatory properties on the skin and helps the powder last long. The brand makes fine powder particles to allow them to sit gently on the skin without slipping off.
Real Purity Lipstick Review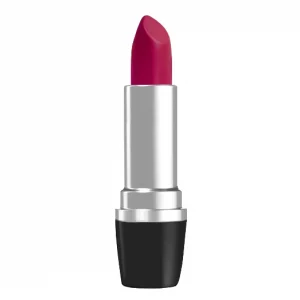 Every woman needs lipstick that gives them confidence, especially during special occasions where they have to show up in style. Real Purity lipstick is designed to offer that stunning color you have always wanted. The lipstick is available in Dewberry deep enough to match with cool complexions.
The Dewberry lipstick is cruelty-free and does not contain artificial additives that can harm the lips. The lipstick contains organic aloe Vera, which is a great lip treatment, as it protects the lips from external irritants that cause cracking and peeling of lips. Together with almond oil, these two ingredients keep the lips moist and protect them from harmful sun rays.
Dewberry lipstick also features candelilla wax, an ingredient that locks in moisture, forming anti-inflammatory protection to the lips. In addition to the protective advantages, candelilla wax also offers the lips a softening effect and makes the lipstick safe for people who have skin sensitivity.
This Real Purity lipstick review found that the lipstick makes the lips soft and supple due to the presence of candelilla wax. The lipstick's particles are micronized for a smooth application and allow the product to stick to the lips for longer.
Real Purity Foundation Reviews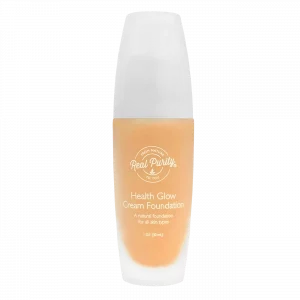 Any makeup enthusiast never lacks foundation in their makeup collection. That means a foundation plays a crucial role in making a make-up session a success. The Real Purity Foundation evenly tones the skin, leaving it smooth and glowing without congesting the pores. Foundations from this brand come in different shades to suit different skin tones.
Their foundations contain distilled water as the main ingredient. Distilled water is free from salts, minerals, and contaminants that can damage the skin. Therefore, it dissolves the skin's impurities from the skin decongesting the pore. And that's why distilled water is the base for many cosmetics products.
Their foundations also contain minerals vital in maintaining the skin's health. These minerals also offer skin protection from the sun's rays. Studies have shown that these minerals play a crucial role in skin cancer prevention. Real Purity foundation reviews show that customers love how the foundation applies smoothly, giving the skin a natural look.
Real Purity Sunscreen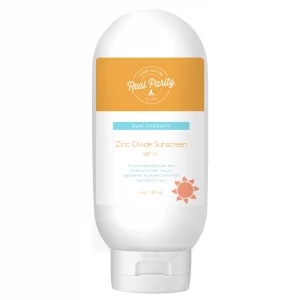 Wearing sunscreen protects your skin from damage caused by sun exposure. Real Purity sunscreen features a non-greasy and light formula designed to offer a protective layer on the skin to prevent harmful UVA and UVB rays. Additionally, this sunscreen provides your skin with healing properties.
The main ingredient in this product is zinc oxide, which blocks the harmful sun rays while rescission water and remains unchanged when exposed to light (photostable). Real Purity sunscreen also features Safflower oil content, which is rich in essential fatty acids and vitamin E that protects the cell membrane, thereby reducing the signs of aging.
Moreover, the product contains protein-rich coconut oil that allows the skin to lock in moisture, keeping it smooth and supple. To maintain the stability of the product, it features Xylitol Sesquicaprylate, which keeps the product active throughout its shelf life. The sunscreen is free from artificial additives, parabens, oxybenzone, and other irritating ingredients.
Best of all, the product reduces the rate of premature aging by maintaining the skin texture. In turn, this prevents pimples, wrinkles, and fine lines. You can incorporate this sunscreen in your make-up routine, whereby you apply it after your moisturizer or before your makeup.
Real Purity Reviews from Customers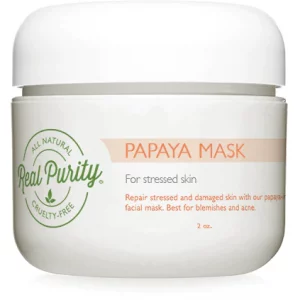 This Real Purity review investigated what customers think about the company and the products it produces and found that customers are overwhelmed by the quality and effectiveness of their products. Most customers left 5-star reviews on the brand's website and stated they were happy with how the products are natural, non-toxic, and easy to apply. Some customers who have had allergies before have testified that Real Purity products never irritate their skin.
Customers on Amazon gave the brand a 4.4/5 stars rating, and a high percentage of them were impressed by the product's efficacy. Although a few customers were unhappy about delayed responses from the customer service team, the majority showered praises about the originality and quality of the products.
Other online sites review, such as Makeupalley, show that the products are perfect for all skin types regardless of the level of sensitivity.
Sign Up for Real Purity
Sign up for the latest and greatest of Real Purity, and you will enjoy shopping with them. Hit the 'Create Account" button on the company's website to get started and join the Real Purity family. The registration process is a cinch and only takes you a couple of minutes to have the account ready.
You only need to provide a valid email address and your full name. You can then create a strong password. Once you fill out the details, confirm that they are all correct, and click on "submit". It is that simple, and in a few minutes, you will be browsing their products and finding items that interest you.
Where to Buy Real Purity
You can purchase Real Purity products from their official website RealPurity.com or find a physical store near you by heading to their Store Locator page. You can also shop for the brand's product from Amazon and other authorized online retailers.
Real Purity Shipping and Return Policy
Shipping:
The brand offers free domestic shipping for orders above $60, which takes 8-9 business days. Other shipping methods include:
First Class: This method takes 5 to 7 business days after placing your order.
UPS/Priority Mail: With this shipping method, your order will take between 3 and 4 business days to reach you after placing it on their site.
Express Mail – If you want your order to take between 1 and 2 business days to reach you, this is the ideal option.
International shipping is done through the USPS
Return Policy:
The company offers a 30-day-return window period for unopened and re-saleable products. Return shipping costs are the customers' responsibility. Refunds only apply if the company has made a mistake or the product is defective, and international orders are not eligible for returns or exchanges.
Real Purity Promotions & Discounts
Get 10% off coupon codes for orders worth $30 and above. You can also get a discount for clearance sales and other amazing deals after signing up sign up for Real Purity.
Contact Real Purity
For further information and inquiries, you can reach out to the support team via email at [email protected] or phone at 1-800-253-1694. You can also fill out the contact form available at the contact page and drop them a message.
Real Purity Review: Editors Verdict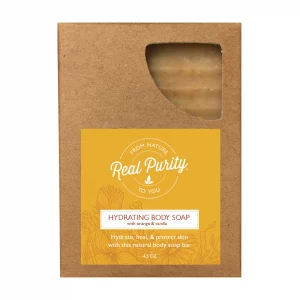 After checking out the Real Purity review, we recommend this company because it offers value for money. Customers who have used its products have the confidence to say that they work magic on their faces and body.
The family business worked its way off to ensure that women with chemical allergies get the chance to slay as perfect as the others. The brand doesn't compromise on quality, as it produces environmentally friendly and sustainable products.
According to reviews from the customers, the products are easy to apply and don't cause skin irritation or sensitivity. While a couple of international customers did not like the time it took to receive their orders, their products received high praises from the majority of the buyers. Other customers were also unhappy about the time it took the customer service team to respond to their inquiries, but it could be due to weekends or public holidays.
The company discovered that customers can find everything they are looking for in one house, which is an excellent way for you to try out what they offer. The brand has stood out from the rest in the industry by providing high-quality, natural, sustainable, and eco-friendly products.
If you're looking for other amazing beauty products, have a read at our reviews of Capri Blue Review, EcoRoots Review, bareMinerals Review, and Snow Teeth Whitening Review.
Real Purity FAQ
Is Real Purity cruelty-free?
Yes. Real Purity offers cruelty-free products, and the company does not test products on animals, nor do they allow third parties to do so. The brand focuses on providing customers with non-toxic, non-GMO, and hypoallergenic products.
Is Real Purity deodorant vegan?
All Real Purity products are vegan, including Real Purity deodorant. They are also not tested on animals and only contain sustainably-sourced plant ingredients.
Does Real Purity deodorant contain aluminum?
No, the company doesn't incorporate aluminum in manufacturing any of its products. Real Purity offers an aluminum-free Roll-On Deodorant that delivers all-natural, all-day protection.
Is Real Purity FDA approved?
Yes, the company possesses FDA certification. That means their products are effective and safe to use.