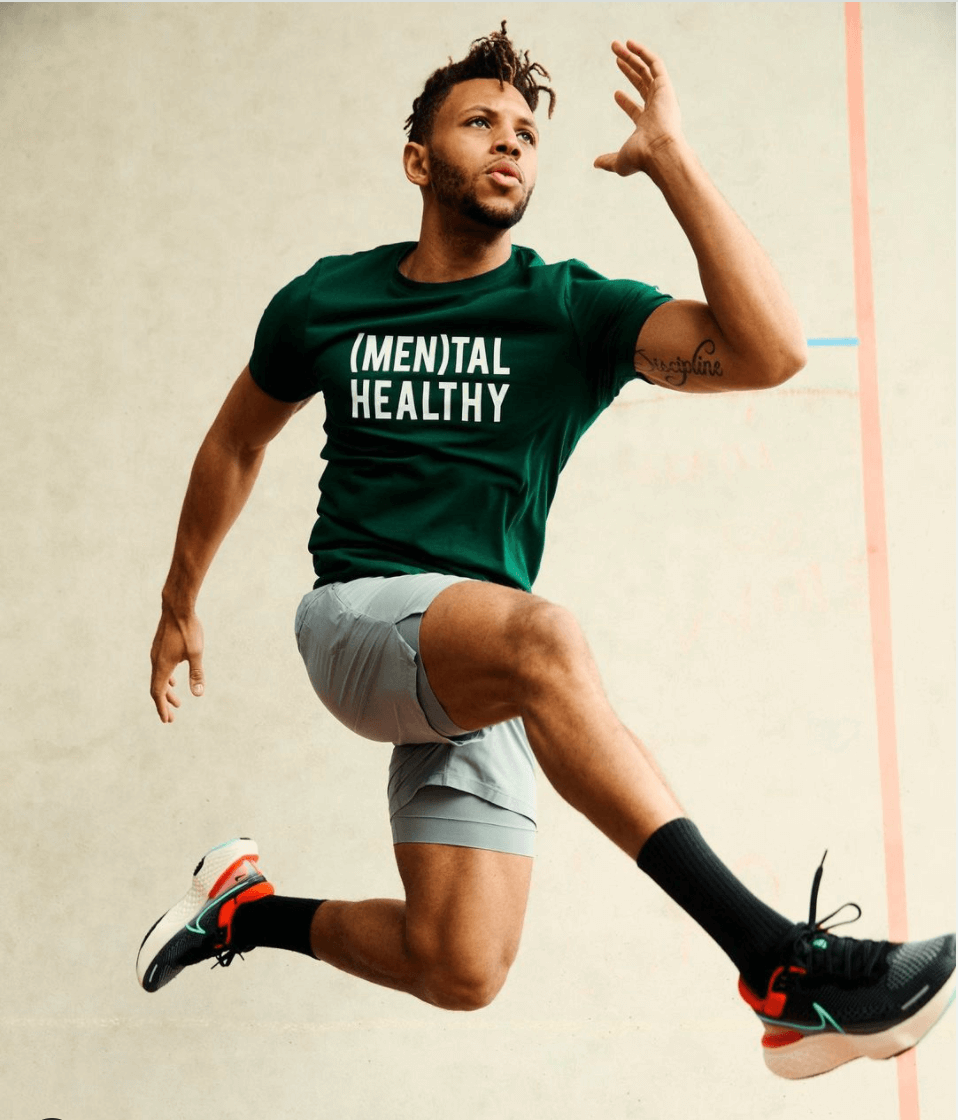 Men finally have the chance to kill the monotony of dressing in jeans and tees day in day out. To choose denim as your main outfit is not a wrong thing, don't get it twisted. But, the home of workout wear gives men options they can take to rock in the gym, for a walk, or when unwinding with friends at a local beer store. Rhone is the leading workout brand that offers sports clothing that looks, feels, and performs phenomenally. If you're looking for ideal sportswear, this in-depth Rhone review will help you ascertain whether it is your dream brand.
About Rhone Apparel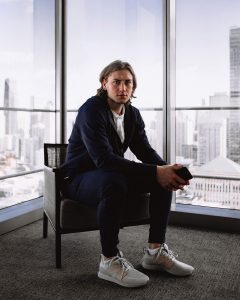 Since its inception in 2014 in New Haven Connecticut, Rhone has been the go-to place for quality and best-performing workout clothing. Rhone apparel founders derived inspiration from the Rhone river in Europe.
The river chose a moderate course between beauty and performance, and the founders relate that scenario to their brand. The brand has a warehouse in Utah, the United States, and its headquarters in Stamford, Connecticut.
Rhone provides an extensive collection of active gear for different workout activities including, jogging, golf, lounging, training, yoga, and other occasional activities. The brand also offers men's underpants, masks, hats, and socks designs.
The fabric in each activewear is well figured out and infused with top-class technology. The company makes all the active gears with progress in mind, therefore, the designs are moisture absorbent, heat-retaining,odor-terminating, and allow airflow.
Customers are happy to find technical fabrics generated in modern technology to produce apparel that offer freedom to the dresser.
The brand was featured in GQ, The AdultMan, Women's Wear Daily etc and is very popular on Instagram and Facebook.
You will find an interlocking stitch symbol in each Rhone men's clothing that signifies a call for togetherness in our divided world. Rhone reviewers find this reminder interesting and inspiring altogether.
Pros
Well-thought-out designs
Top-notch quality fabrics crafted in the United States of America
Wide variety of sportswear to choose from
The brand considers modernity and versatility for different apparel use
The brand offers free domestic shipping
Rhone apparel is easily accessible physically and at online stores
Cons
Relatively high price tag
There is no refund on international orders
Returns and exchanges for products purchased in bundles are not accepted
The company does not provide free samples
Rhone Clothing Review
Rhone creates apparel with the modern man in mind. The brand engineers its clothing to withstand the toughest of all situations. We will explore the categories of the brand's wear to find out their features, uniqueness, and why they stand as the best from the rest.
Rhone Commuter Pants Review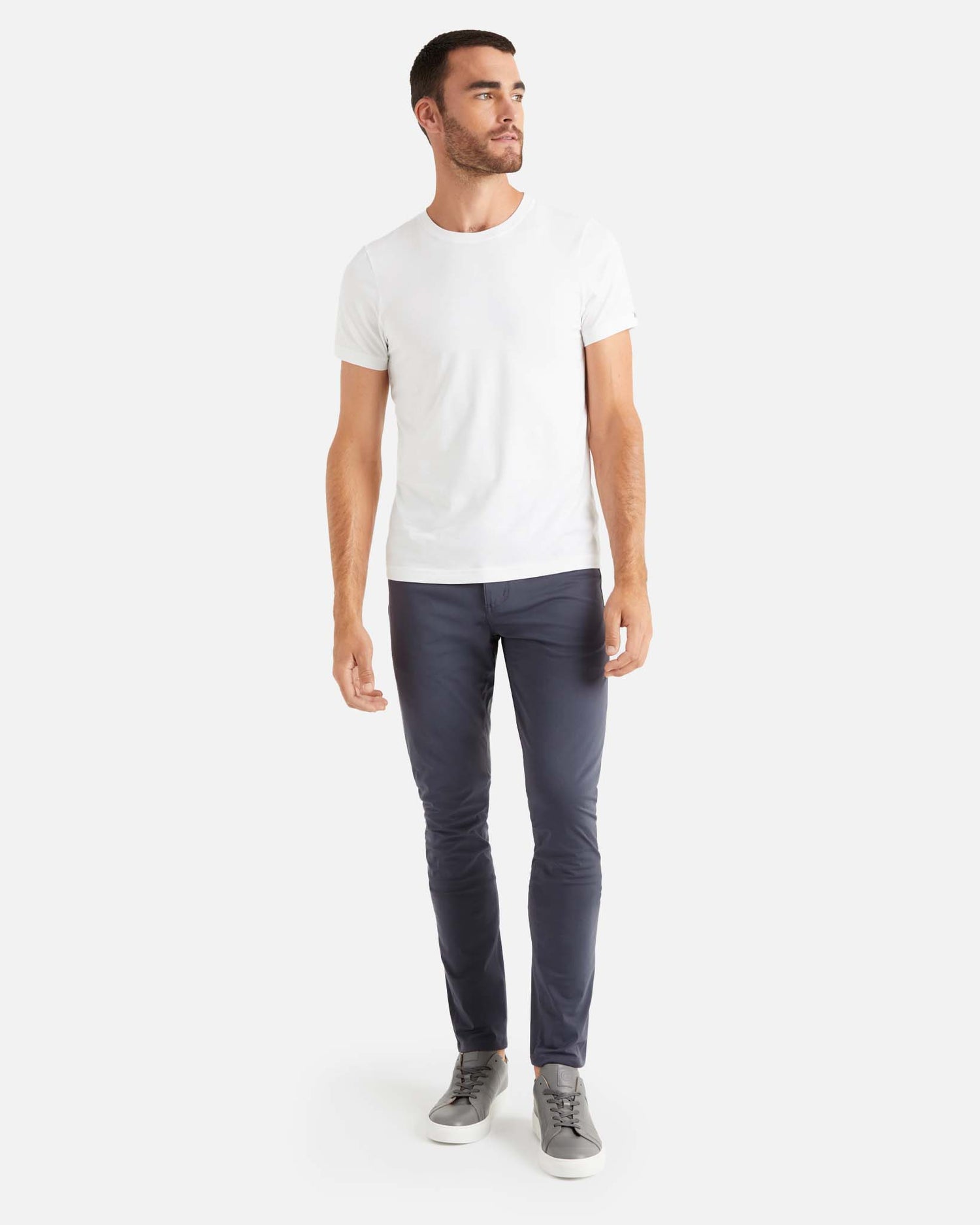 Rhone commuter pants can make your Monday mood turn into a Friday feeling. They are slim and comfortable pants with breathable wrinkle-free fabric for all-day comfort.
Our Rhone Commuter Pants review discovered that customers like how the pants are soft and stretchy yet long-lasting. When making Rhone commuter pant, the brand uses a flexible and durable flex-knit fabric that is easy to wash both by hand or machine.
Our Rhone review found that their commuter pants feature a security zipper pocket and an extra media pocket on the right-hand side.
Your phone, wallet, or keys are safe in these pockets. Additionally, the pants are easy to wear and close with a rubber snap that is sophisticated and secure.
The commuter pants feature a fastened waistband that doesn't low-ride, making it perfect for home activities, travel, workouts, golf, and much more. Commuter pants look great, and their fit, durability, and flexibility impress many customers.
You can comfortably wear the pants to work, errands, or even a night out.
Rhone Commuter Shorts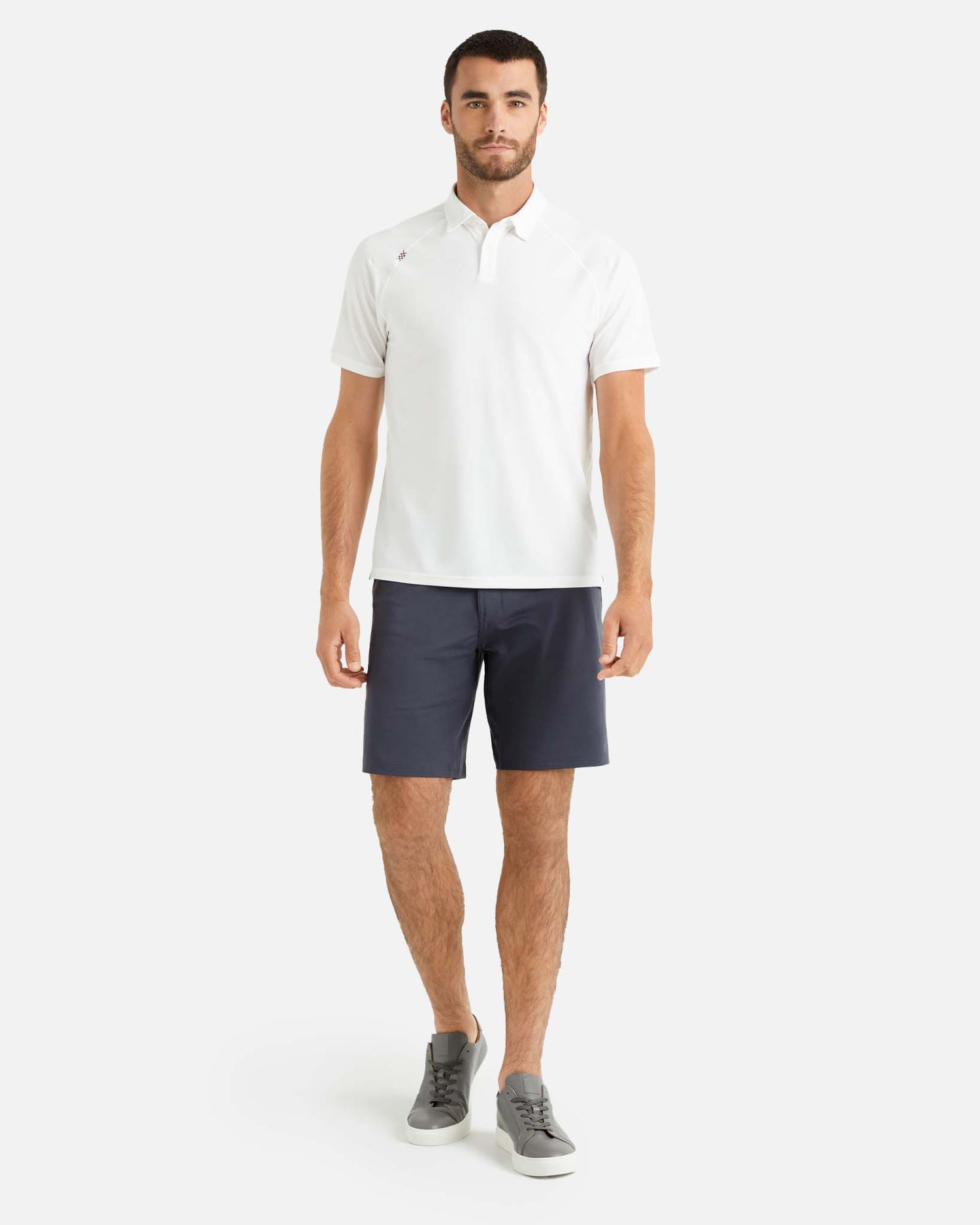 Commuter shorts strike a balance between the office and active life. The 9-inch inseam Rhone shorts serve appropriately as morning-wear, biking wear, or a pair that you can dress to work then move straight up to your social activities. These can also substitute for gym shorts.
This feature explains how flexible and comfortable they are.
The company's shorts feature Rhone's flex-knit fabric that is highly durable. On top of that, Rhone Commuter shorts have a security zipper pocket to keep your things safe. You will find a range of colors to suit different sizes, tastes, and styles.
Rhone Mako Shorts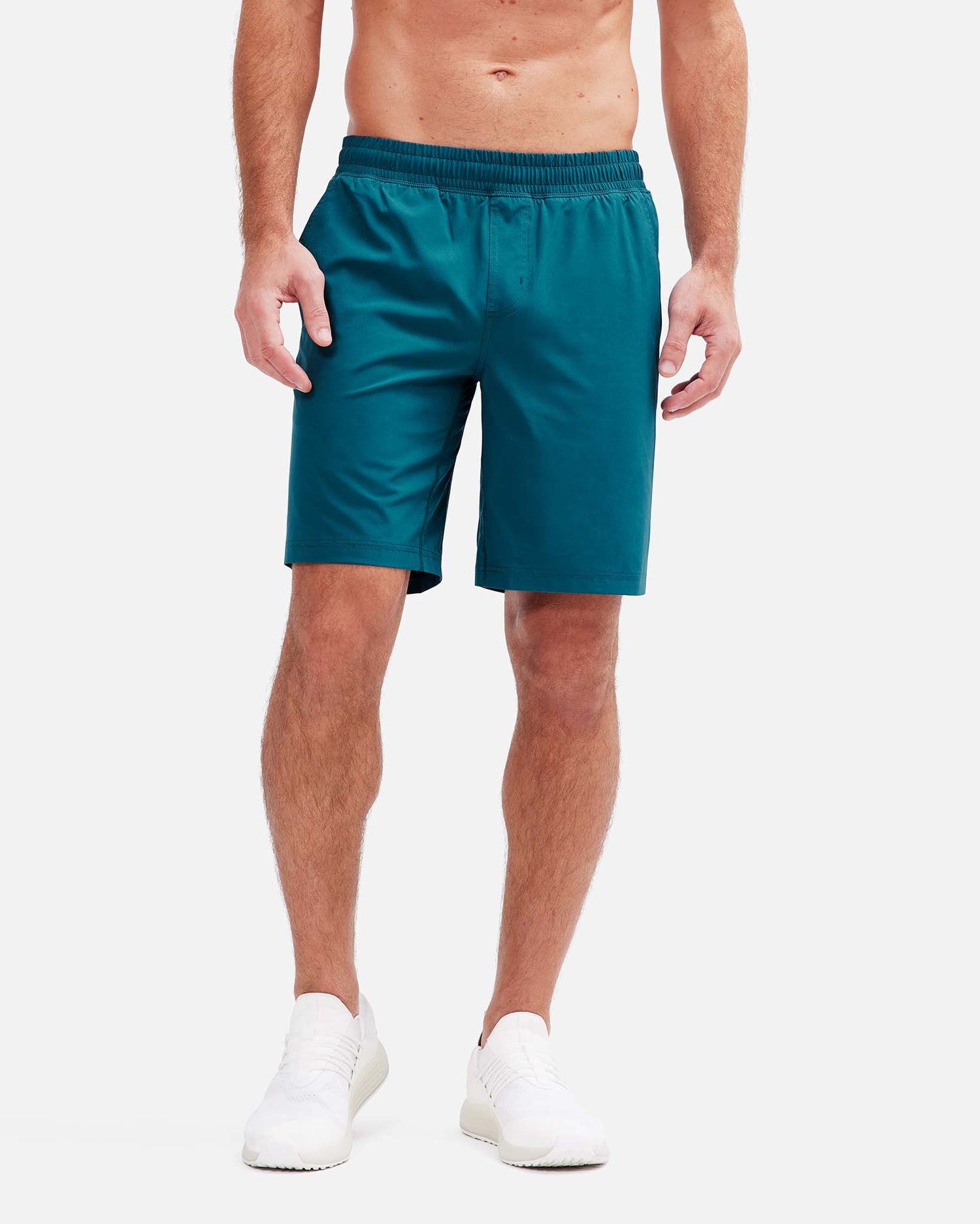 Suitable for both indoor and outdoor activities, Mako shorts feature an adjustable waistband to maintain the waist grip in all kinds of workouts. They dry out faster and can make a perfect substitute for heavy jogger or commuter pants that take longer to dry.
One more advantage of Rhone Mako shorts is the presence of two side pockets, a zipper stash pocket, and a media pocket. You need not worry about a place to keep your phone, wallet, or keys.
This Rhone apparel review found that their Mako shorts feature an anti-odor technology involving a built-in compression liner with Goldfushion to eliminate odor. The lightweight feature that tags along mako shorts will only make your workout session more fulfilling.
Rhone Guru Shorts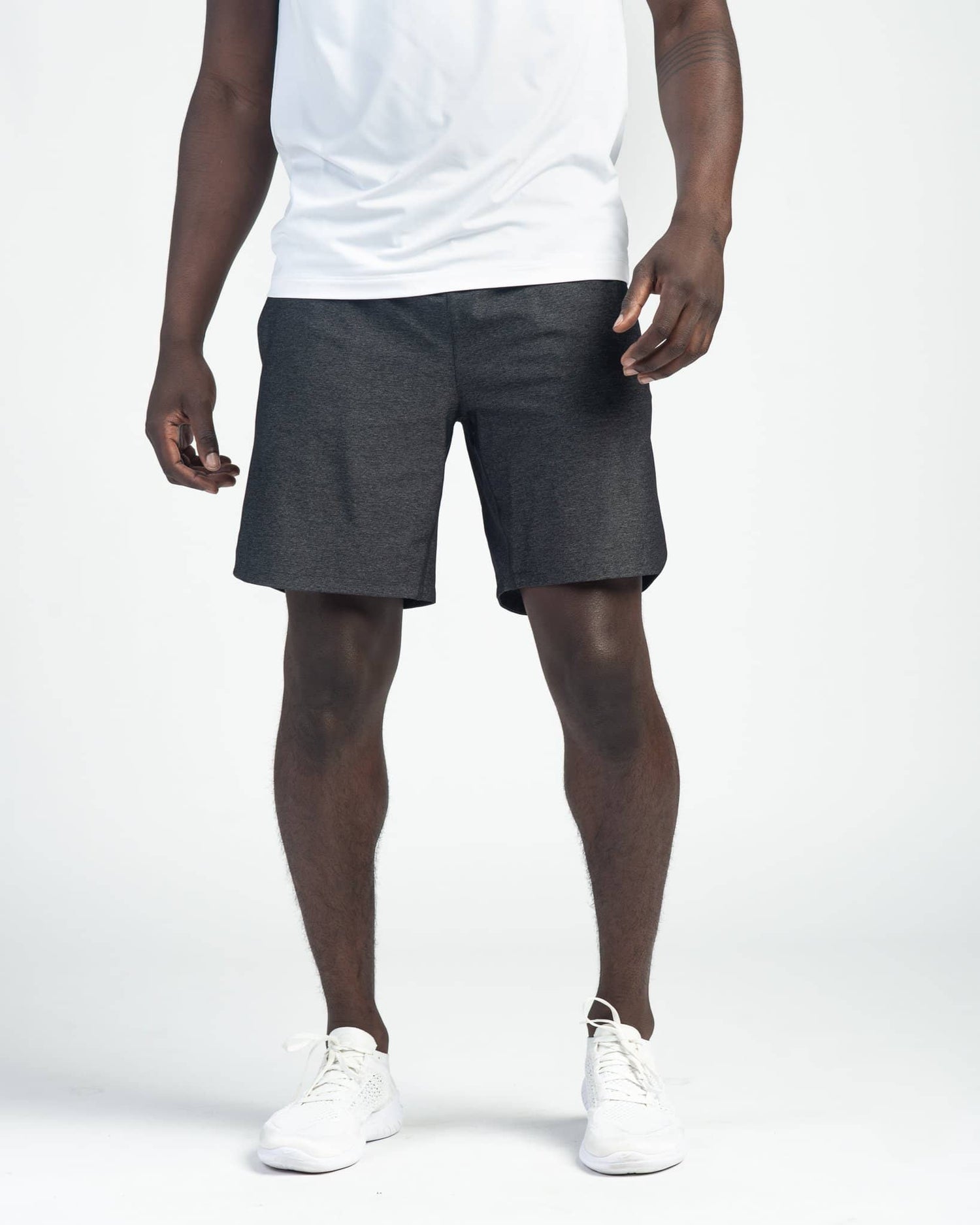 These are classy inseam 8-inch shorts with a design that brings out the modern man in you. One outstanding feature of Rhone Guru shorts is the comfort they offer. The nylon material that makes them is high-quality and super breathable. The Rhone logo is smartly placed on these shorts.
For breathability purposes, the shorts are perforated and made from moisture-wicking fabric. They are light to keep you cool throughout the whole outdoor time.
Guru shorts by Rhone feature two side pockets, a phone pocket, and a hidden zipper pocket on the left-hand side for keeping your items. On top of that, the shorts feature a draw-string waist closure for easy and flexible adjustability.
Guru shorts include a gusset to improve the shape, provide reinforcement and create breathing room.
Rhone guru shorts include a 4-way stretch in length and width. This feature makes the shorts flexible for training, yoga, jogging, running, workouts, and other athleisure activities.
Rhone Commuter Joggers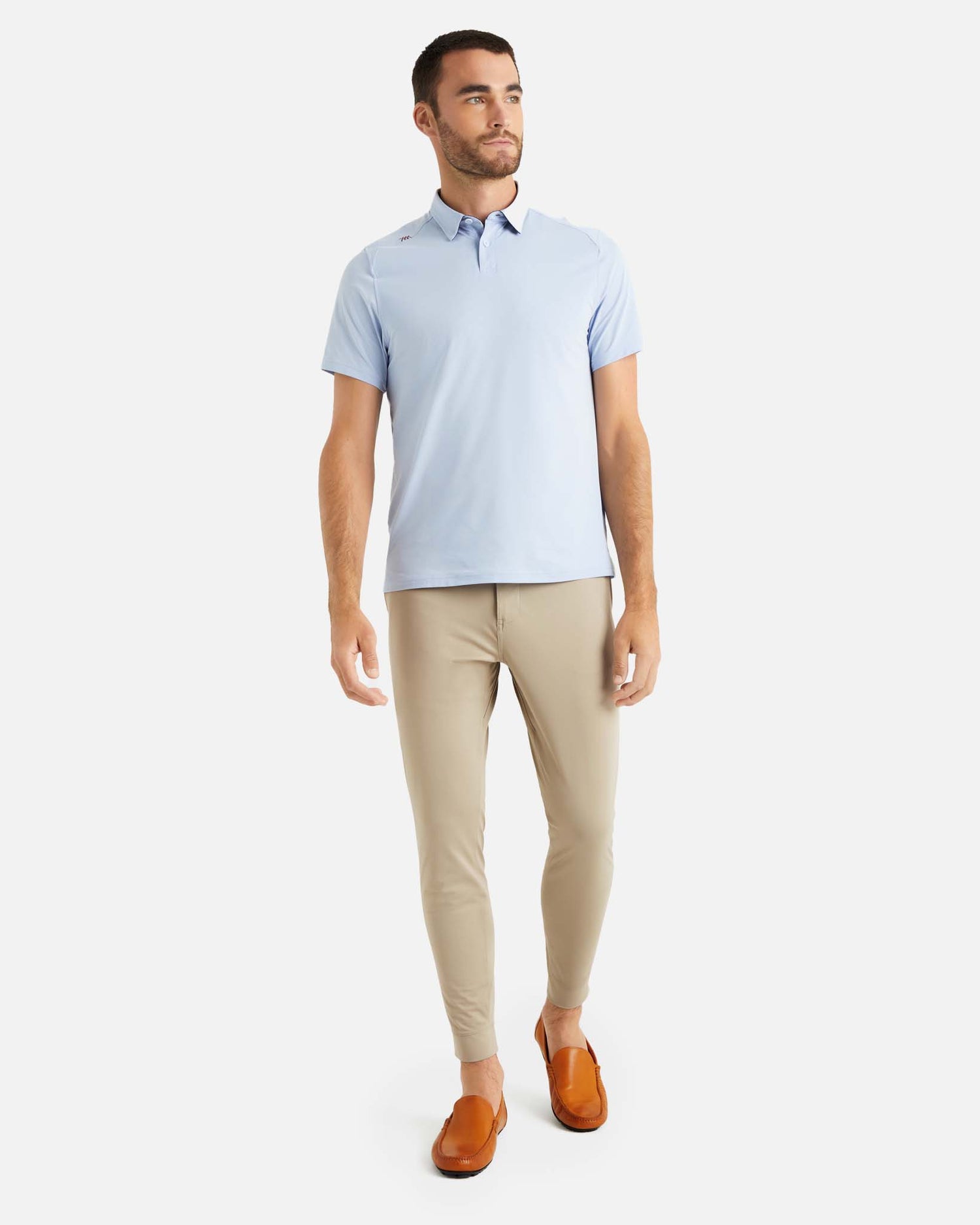 If you are not familiar with Rhone Commuter joggers, you'd think that they are fancy pants to wear with a coat. But, when you observe keenly, commuter joggers are stretchy, athleisure-oriented fabric that you can comfortably wear on weekends to the office.
The joggers are flexible giving the wearer the freedom to decide when to rock in them.
The rhone joggers review highlights an in-between for this particular activewear. The joggers appear too dressy for a workout, and less fancy for an official affair. In the case of social events and gatherings, commuter joggers perfectly come in handy.
Rhone commuter joggers are comfortable and durable. The jogger pants come in several colors and fit to complement different styles. They are available in a skinny or regular fit.
Rhone Shirt Classic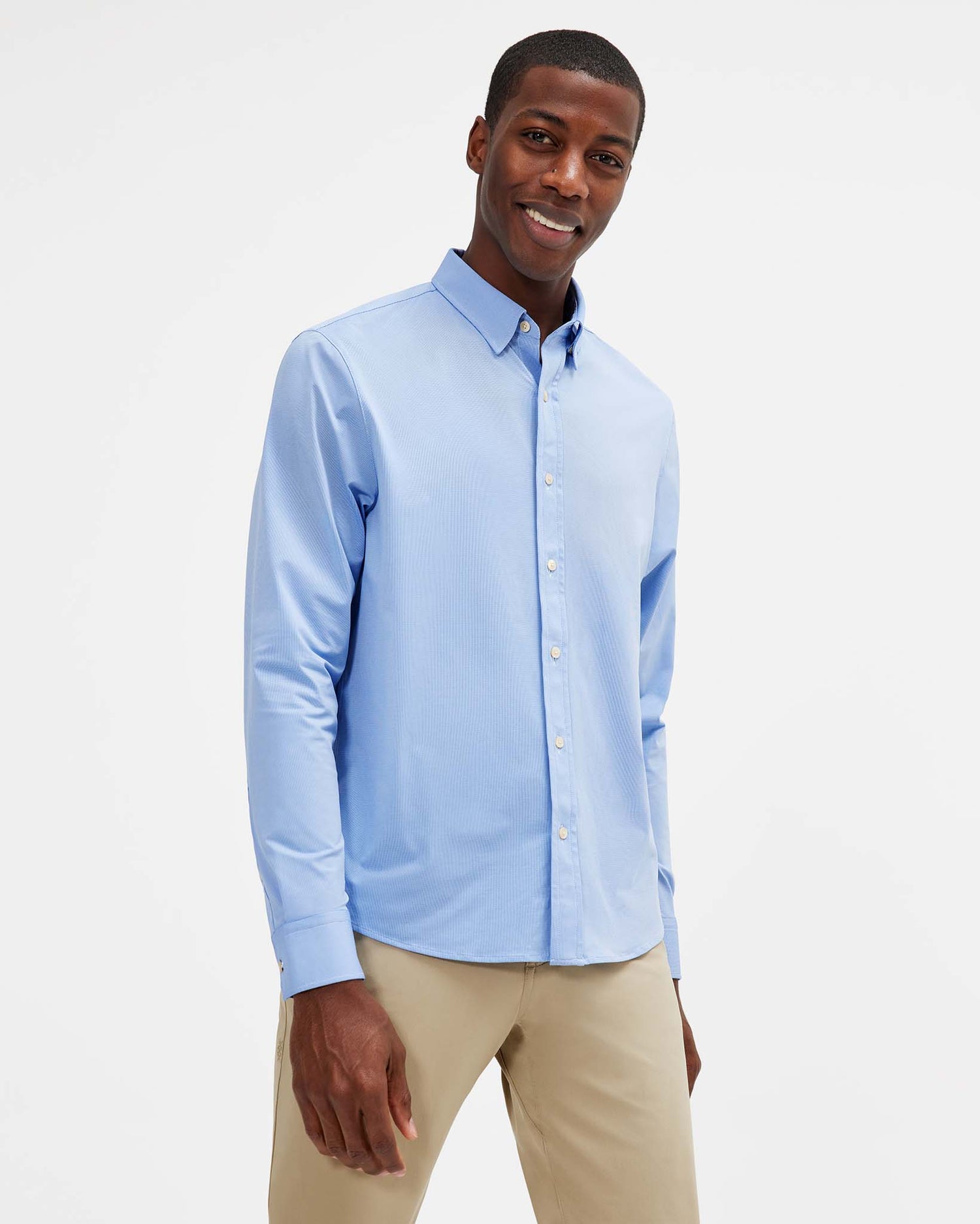 This design is also known as the commuter shirt. It features an Italian fabric that is lightweight and breathable to keep your body away from moisture.
The fabric also presents a 4-way stretch that allows this Rhone Shirt to move in any direction as you work out. It has a classic button-front styling that enhances its appearance and for easy removal.
Rhone shirt classic is perfect for business wear, casual, lounging indoors, or active sports.
It features adjustable button cuffs on the sleeves to easily adjust the fit. The collar construction features a sophisticated and innovative design to keep the collar down throughout the activity.
Rhone Apparel Reviews From Customers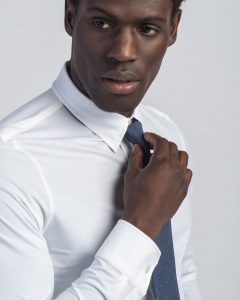 What do customers say about Rhone and its products? This is an integral part of this Rhone review. We researched trustworthy sources showing that customers have different opinions and experiences about the brand. In summary, customers' reviews reflect their happiness and satisfaction.
The reviews on Rhone's website have an average 4.5-star rating. A higher percentage of verified customers praise commuter pants as long-lasting and comfortable. They describe the materials used for Rhone pants as the best over those of the other brands.
The customers value the pants' flexibility saying that they are ideal for work, travel, or weekend outings.
Popular Alternatives to Rhone
Amazon gave the Brand 4.4 global star rating. Our review clearly shows that customers love them for their exceptional performance, fit and stretch of the Rhone apparel.
Active wearers are impressed by the high-quality fabric, perfect and classic slim fit, and flexible stretch that offers comfort all day long.
Although some customers think that rhone apparel is on the highest price of athletic wear, others believe that you get value for your money from the clothing. Rhone Apparel's construction involves high-performance and fine fabrics. For this reason, they are worth the money.
We further took our Rhone review to Trustpilot and found a 2.9-star rating. Many customers on the site are impressed by the apparel's durability and maneuverability.
They talk about the fabric's quality, wrinkle resistance, and softness. We also came across a few negative remarks about the brand's refund policy whereby customers complain that there is no refund for international orders.
Sign Up for Rhone
Sign up for Rhone today, and get the chance to enjoy the latest and classic athletic wear from Rhone. The sign-up procedure is easy and takes less than 5 minutes of your time, you will be placing your first order at Rhone.
You need to provide your name plus a valid email address. Come up with a password that you can easily remember, and feel free to start making your orders.
Where to Buy Rhone Apparel
You will find all active clothing deals by Rhone on their official website (Rhone.com). Click the purchase button to make an order. To locate a retail store, the brand has provided a store locator feature to help you find one that's closest to you.
Rhone has several retail stores throughout the united states as follows:
Fashion island – 1117 Newport Center Drive, Newport Beach, CA 92660 (949) 287-6384. You can shop at this store between 10 a.m. and 7 p.m., Monday through Thursday, between 10 a.m. and 8 p.m. on Fridays and Saturdays. On Sundays, the store opens from 11 a.m. to 6 p.m.
Flatiron – 133 5th Avenue, New York, NY 10003 (646) 707-3515. The store is open every day Monday-Sunday. From 11 a.m.- 7 p.m.

 

Boston – 174 Newbury Street Boston, MA 02116 (857) 277-0875. You can shop for your favorite clothes from 11 a.m.-7 p.m. from

 

Monday through Sunday.
Times Square/Midtown – 1585 Broadway New York, NY 10036 (212) 707-8304, with the store opening every day from 11 a.m. -7 p.m.
Hudson Yards – 500 W 33rd street suite 222B New York, 10001 (917) 810 1770. The store opens every day

 

Chelsea Piers – 1 Blachey rd Stamford, CT 06902 (203) 274-5100. The shop opens from 9.30 a.m. to 6.30 p.m. Monday to Friday, 9 a.m. to 4 p.m.

 

Saturday and Sunday.
Rhone Shipping and Return Policy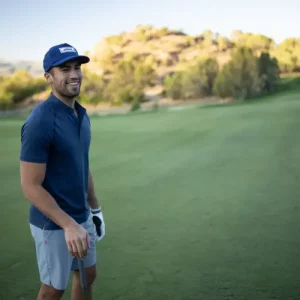 Shipping
Our Rhone clothing review found that the brand offers international shipping. If a customer initiates orders later than 3 p.m., such orders process the following business day.
Orders take 1-2 days to process before moving to the shipping company for dispatch. Shipping charges vary, depending on the country of destination, and orders take 1-3 weeks before they deliver.
Shipping costs also depend on the tier you subscribe to. Standard tier offers free shipping, and delivery takes 5-7 working days. Expedited shipping charges $25 and only takes 2-3 working days to deliver.
There is an overnight shipping tier for urgent packages that charges $65 and delivers in 1 business day.
After you have ordered your items, Rhone sends an email with a guide on the procedure of tracking your delivery. If you have a Rhone account, you can easily track your order by logging in and selecting order status for more information.
Return Policy
The Apparel company has a simple return policy. For their quality control team to approve Rhone returns, the items need to be in their original shape. The brand doesn't accept washed or torn items.
Price tags also have to be intact and in their original state. You can return the apparel for exchange or refund within 45 days from the purchase date. You will not pay a dime for the return shipping.
The return process takes 5 easy steps at which you will need to print off the free shipping label when you complete it. You only need to visit Rhone's return page and enter your order number and the shipping zip code to complete the process.
The company also offers exchanges, refunds, and returns for products purchased through their official website. However, the return shipping charges are the customer's responsibility.
It is also crucial to understand that Rhone's return policy doesn't cover wear, tear, or any damage caused by accidents or inappropriate use.
Rhone Promotions and Discounts  
You get to enjoy Rhone promotions and discounts through the Rhone reward program that allows you free 2-day shipping, free gear when you hit the purchase button, access to new Rhone apparel, and zero annual fees.
Use the Rhone apparel discount code to claim discounts on purchases you make. Discounts vary with the tiers, the higher the subscription, the more the discounts.
Rhone offers online questions that earn you bonus points when you answer them correctly. Each point is worth $1, and when you reach a predetermined number of points, you can redeem them for activewear at the company.
Contact Rhone
For further inquiries, you can reach out to the brand's customer service team by submitting a request at their website. Rhone also has a live chat feature on their website that you use to chat with one of their customer service representatives.
Alternatively, you can call them at 1877.959.5002.
The above contact information is effective from 9.00 a.m. to 6.00 p.m. MST (mountain standard time), Monday to Friday, and 8 a.m. to 2 p.m, MST Saturday, Sunday, and Holidays.
Rhone Review: Editor's Verdict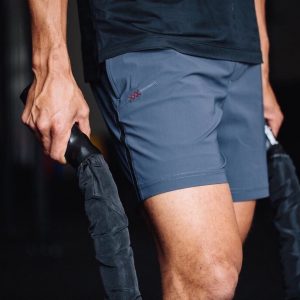 After exploring the Rhone review, the brand proves to be outstanding and self-proclaimed. Therefore, we recommend Rhone as the go-to place for everything men need for their workouts. Some customers find Rhone apparel a little pricey.
But, you get an item that is worth every penny. In most reviews, customers have given positive remarks and praises from experiences.
Rhone apparel is entirely for men, particularly the outdoor activities where the hype is involved. That means they are strong enough to uphold the challenges.
The company has its focus in place, and they use high-performance tech and good quality fabric to offer the most comfortable active gear. The brand crafts flexible clothing for workouts, training, lounging, yoga, work, and more.
If you are searching for comfortable activewear for training or everyday life, consider reading our clothing brands reviews such as Bandier, Rhone, Lululemon and Gymshark.
Rhone Apparel FAQ
Where are Rhone apparel made?
All Rhone designs originate in Connecticut in the United States. The brand has a warehouse in Utah and headquarters in Stamford, Connecticut.
How are Rhone apparel sized?
The company uses inches to size Rhone men's sports gear, and their apparel also fits true to size.
Does Rhone offer hemming services on all pants?
Yes, Rhone offers complimentary hemming services for pants purchased through their website and official retail stores.
Is Rhone high quality?
Yes, Rhone offers high-quality and durable apparel.
Can I ship to a military address?
Yes. Rhone offers free shipping to any APO, DPO, and FPO addresses via USPS only due to government security concerns.