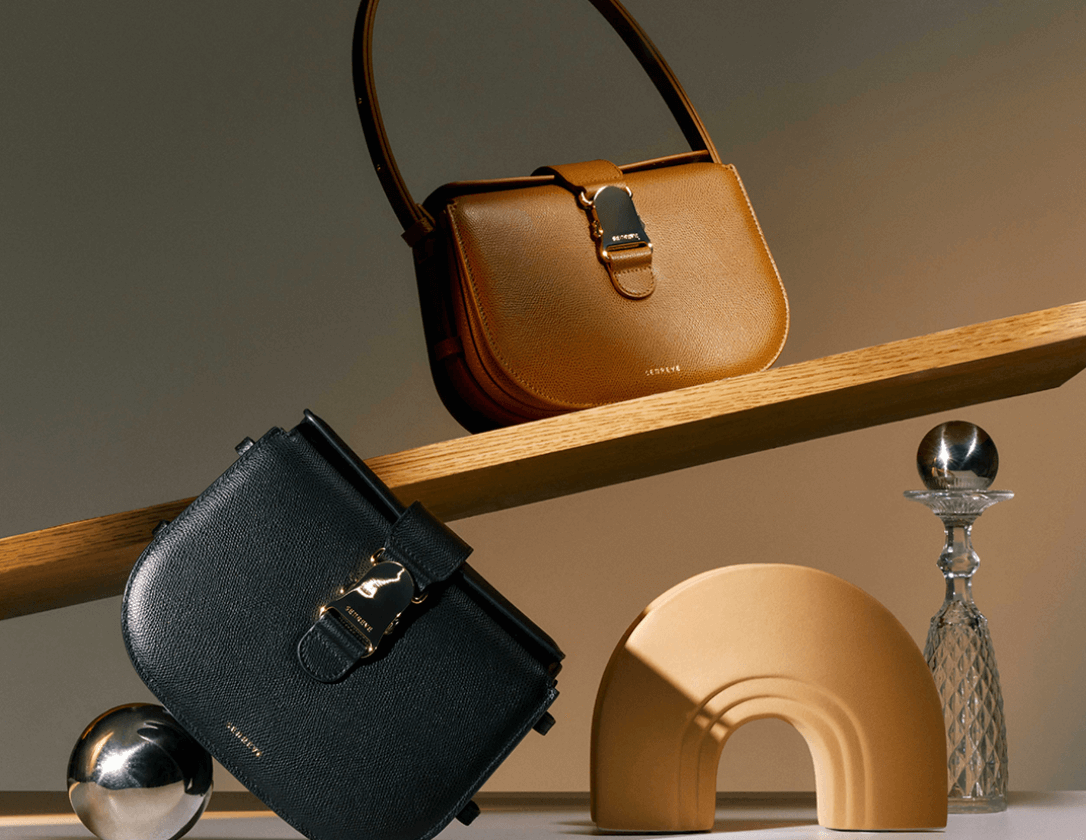 Handbags are that critical bit for any outfit and day that has the power to make everything brilliant or burst into flames. Choosing the right handbag is something that is highly personalized and dependent on you, your lifestyle, and the type of day you're planning on having. It can be a bit of a headache to weigh every factor when you go handbag shopping because there is so much to consider and sometimes bags are just not made for everything. However, Senreve makes bags for women who do it all. These are bags that are going to be just as brilliant for an office meeting as for a lunch with friends. And these bags are made with the best of materials so that you can feel like the star you are. But before we get into the products and Senreve review, let's explore the brand for a second.
About Senreve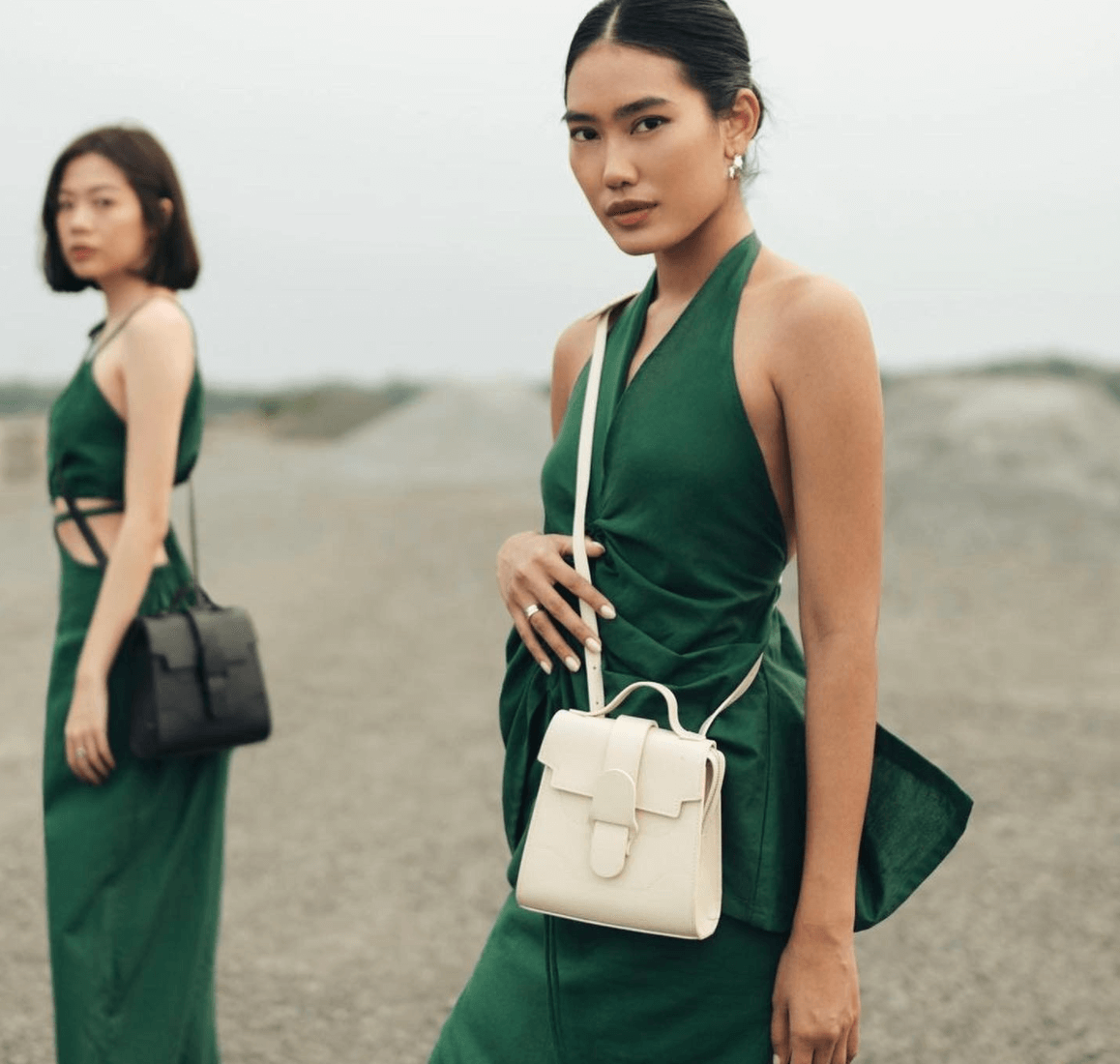 Senreve is for women who dream to do it all. Derived from the French words for 'sense' and 'dream', this brand strives to provide products that allow you to push limits and become all that you thought you could never be.
Senreve strives to provide bags that reflect the women who carry them, multifaceted, strong, lasting, and able to do it all. Made with expert craftsmen working with over 50 different luxury brands, they have the formula down to perfection.
They combine versatility with grace, making bags that look stylish, feminine, and can do everything. Lightweight, long-lasting, gorgeous, and perfect for multitasking: that's Senreve.
Pros
Authentic and careful craftsmanship with a 100% lifetime warranty
Perfect for multitasking and full days
Long-lasting leather that only gets better over time
A variety of colors and styles are available
Vibrant and eye-catching build and colors
Ethical and environmentally conscious brand
Cons
Can be heavy on the pocket
May not ship to some countries
Senreve Bags Review
Senreve provides products that are not only good for you but also for the environment. With their zero-waste policy and commitment to environmental preservation as well as only working with partners with safe, healthy, and fair working conditions, Senreve strives for the best.
These bags are safely produced, handcrafted to perfection, and to ensure that, have a lifetime warranty. With a variety of colors, designs, and materials you can choose from, this is the brand for women who do it all.
Senreve Mini Maestra Vegan Bag
The mini Maestra vegan bag is a vegan version of the much-loved mini Maestra bag. With a gorgeous vegan leather exterior available in many colors like merlot, pecan, noir, and forest. This bag is absolutely perfect for its practicality, versatility, and style.
A clean sleek finish mini handbag perfect for a dressed-up night, a dressed-down brunch, or just a day out in the town.
Featuring seven compartments with the central one that can accommodate up to a 10.5" tablet and a mini padded sleeve able to hold an iPad mini, this bag can hold it all for you.
The adjustable straps give more choice in how you want to carry it while the choice between gold and silver hardware ensures that it goes with any color you choose. Bottom line, this is the perfect all-rounder bag to suit all your needs for a day out, in style.
What The Customers Love About It
Customers have nothing but praise for the mini Maestra vegan bag. Elaine comments 'Absolutely in love with this bag! It's my new daily purse and it carries everything I need and more. My favorite part is that it provides options for how you can carry it – a must-have for working moms. It's functional, stylish, and can be worn for any occasion. I don't even use any of my other designer bags anymore!'
Jenny has similar praise and comments: 'I honestly LOVE my new Mini Maestra in Taupe color! I've only used it for a few weeks but I can tell that it is super durable and so chic! I love the look of it and love wearing it as a crossbody bag. Super spacious inside and with all the compartments.'
Senreve Midi Maestra Dolce Bag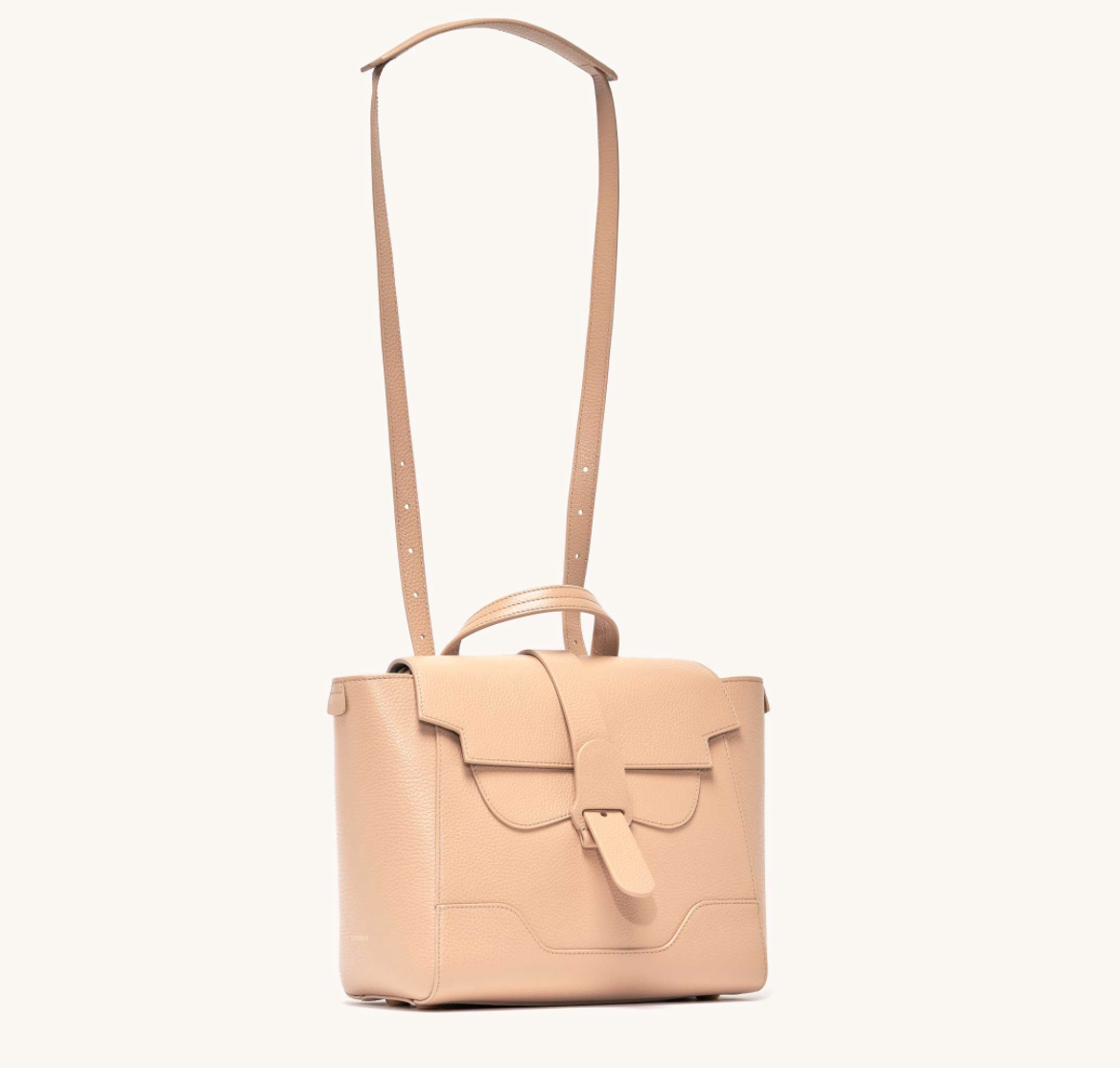 The Midi Maestra bag is the medium-sized version of the Maestra bag that shares the same four ways of being worn and the internal compartments. The dolce leather finish is absolutely gorgeous and draws eyes from anyone who crosses paths.
Not only does it look great but it is also extremely functional with a super spacious interior featuring 8 compartments including a padded sleeve that can fit up to a 10.9" tablet while the central compartment can fit up to an 11" laptop.
You can wear it in four different ways: crossbody, backpack, satchel, tote, or even use the top-carry handle. The four metal feet protect the base and the stain-resistant micro-suede interior finish ensures this bag stays fresh for a really long time.
Sometimes, you just need something a bit more compact for a day out, and for those days, the midi Maestra bag is your go-to handbag.
What The Customers Love About It
Teresita comments 'I like the size of the bag, how organized is it inside, and love the leather type as it's very durable. Using it as my work bag.'
Similarly, Cher celebrates its functionality and comments 'Purchased this beautiful bag as a present for my nearest and dearest sister in celebration of her new job and in celebration of adulthood. I always see her lugging multiple tote bags around along with her gigantic Hydro Flask and decided it was time to help her consolidate her bags. She loves it and it fits everything she needs perfectly.'
Senreve Gemelli Tote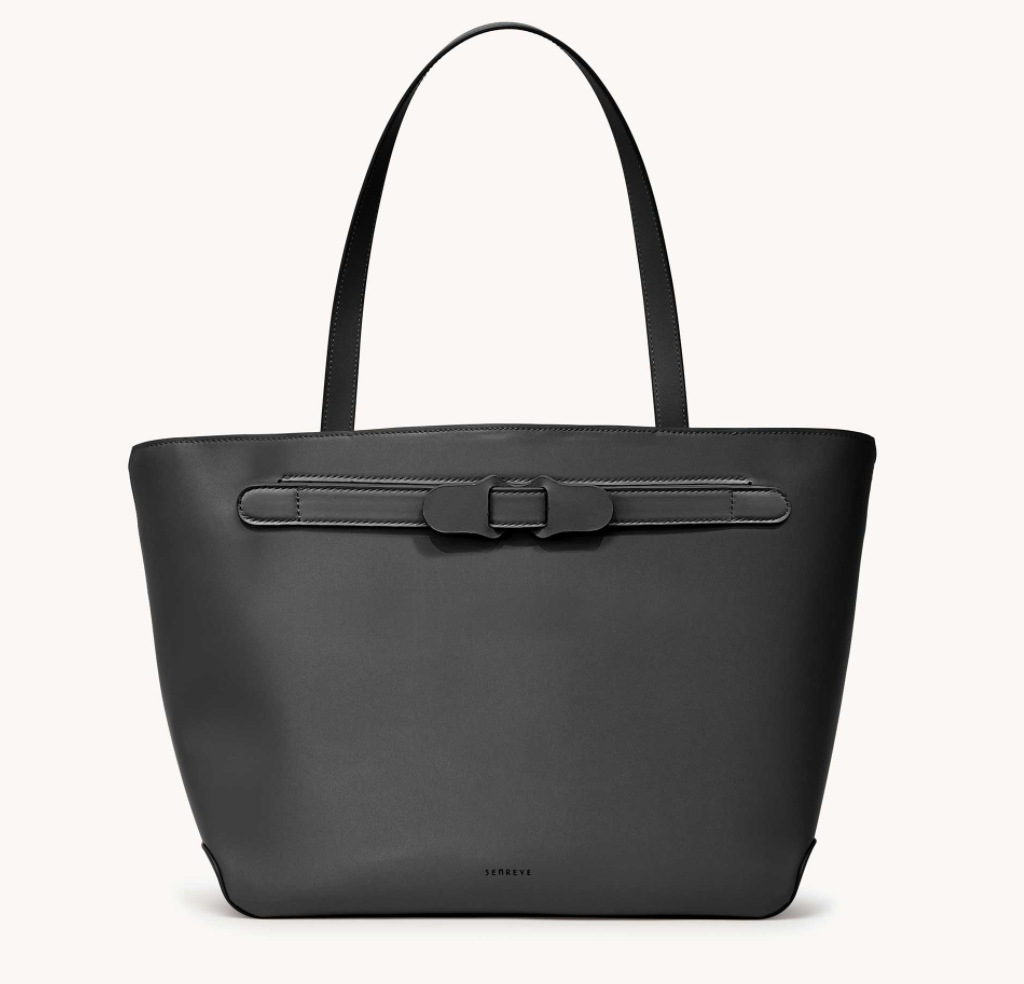 The Gemelli Tote is the one-does-all carefree bag for anyone with more of a let-loose style without having to compromise on functionality. Available in dolce leather and cactus vegan leather, this bag features a smooth and pristine finish that will only get better with age.
With 7 internal slip pockets, a hidden external pocket behind the double buckle, an internal zipper sleeve, and a bungee cord to secure up to a 15" laptop, this bag ensures you can take everything you need with you without having to worry about organization.
What The Customers Love About It
Aria comments 'This bag is absolutely perfect! It's so functional and I can carry everything along without having to worry! Plus, it looks gorgeous! Super versatile and practical.'
Emily comments 'This bag is one of the chicest bags I own. It looks so good and the finishing is absolutely perfect! It's also so spacious inside and I can carry everything in it without having to worry at all. I've always had trouble with an organization but this bag solves it all! Absolutely love it!'
Senreve Aria Belt Bag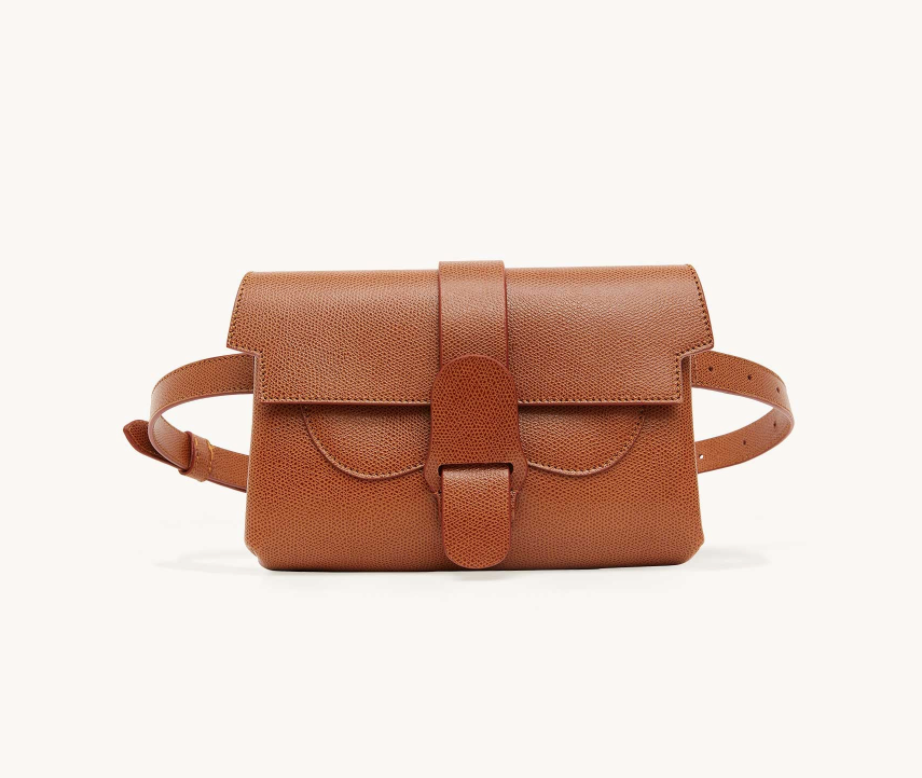 The stylish elder sister of the classic fanny pack, Senreve's Aria belt bag is perfect for any day on the go. It is very versatile with its ability to be worn as a belt bag, crossbody, clutch, or sling bag and is just right to hold the essentials. Just toss in your car keys, phone, wallet, and you're good to go!
Available in pebbled, mimosa, dolce, dragon, and mixed leathers, this bag scores a 100 when it comes to style. The colors and the exterior go perfectly together while the interior features Senreve's classic micro-suede stainless interior.
With three interior pockets and flap closure, the build is perfect for a light day out.
What The Customers Love About It
Zenith comments 'I love the bag, so versatile as I can use it in so many different ways. It looks amazing too.'
Cori loves her purchase and says 'This is a beautiful handbag, that is light with an unexpected amount of room inside. Love using it crossbody or with a chain to dress it up. Great purchase!'
Laura, in the same vein, comments 'The perfect size bag for carrying everyday essentials. Fits apartment keys, car keys, car holder, lip balm and pack of tissues perfectly. The quality of the leather is also fantastic. Delivery time and customer service have been excellent.'
Senreve Circa Bag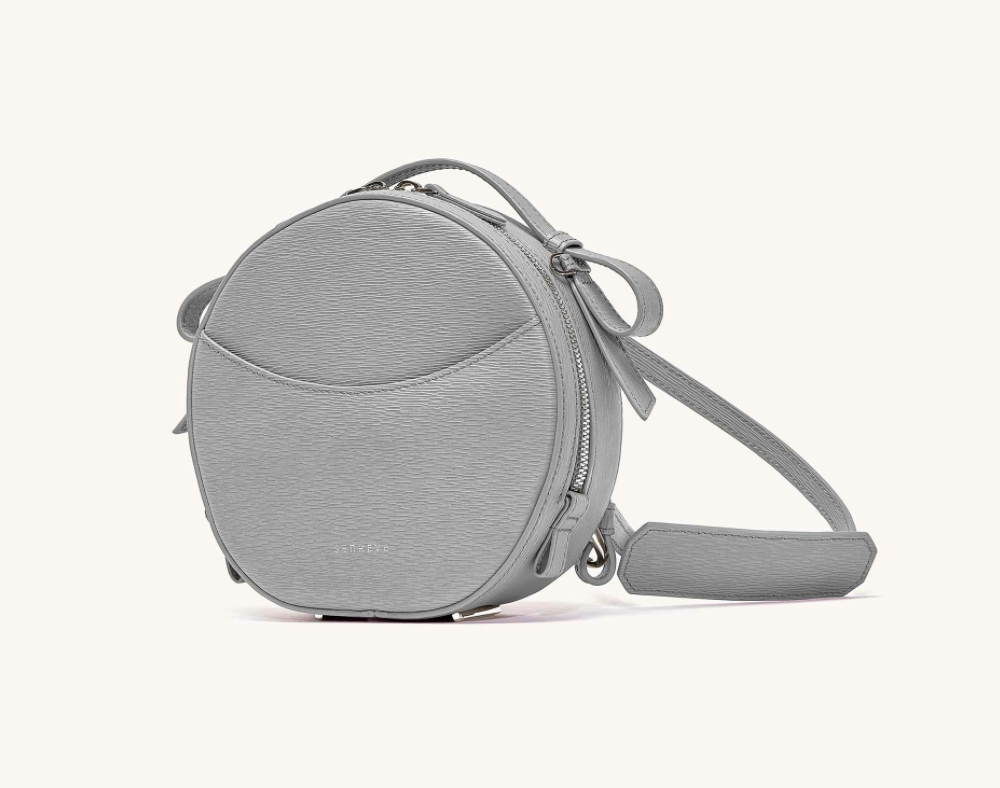 Make a statement with this fashionable circa bag with classic versatility, convertibility, and of course, style. This bag comes in Mimosa and pebbled leathers available in latte and storms colors, making them perfect to go with any outfit.
With options to carry it as a backpack, crossbody, shoulder bag, and top handle, there's a style for any event.
It is also super functional with a card slot at the back, a slip pocket in the front, and two interior pockets that can hold up to an iPhone 12. This is perfect for both casual and dressed-up events and looks great under any circumstance.
Overall, the perfect statement piece for those who love being a bit bold.
What The Customers Love About It
Sharifa comments 'Such a beautiful small bag. The color is so gorgeous and the leather is what we can expect of Senreve the best quality. Love the versatility of this bag and that this color can take me through all the seasons. It will definitely get a lot of wear.'
Karen also adds 'Great color and design! Absolutely adore it and it's so practical!'
Senreve Reviews from Customers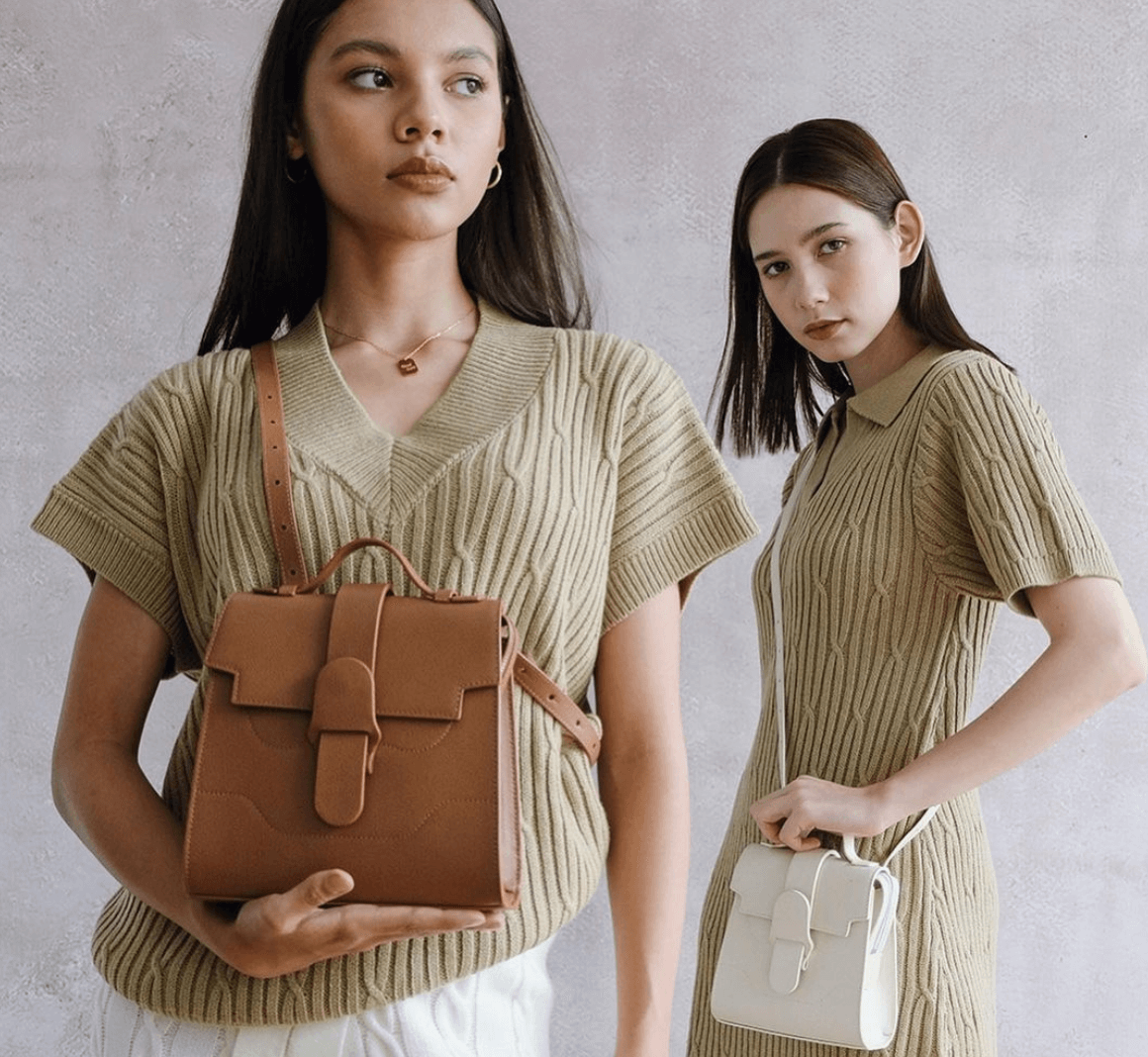 Senreve has some of the best reviews out there with little to no negative reviews across multiple platforms. The only complaints were those of sturdiness and practical nature of the bags. On the other hand, positive reviews flood the site.
Gifty rated it 5 stars and commented, 'My latest bag is the Mini in Mimosa Chili and that was a whole experience but once she arrived, I was stunned! The color is perfect and usually, things look better online, but this was the reverse. This bag is a jaw-dropper! I can't wait to break it out! If you're on the fence with this brand, do it! You won't regret it.'
Many customers commented on the brilliant customer service that seemed to resolve all issues, minor and major, within hours.
Popular Alternatives to Senreve
Julia comments on this matter and says 'Senreve is simply the best! That said, the customer service is amazing! They reached out to me immediately, followed up, and were so responsive while handling a minor issue. I have 6 bags from Senreve and really appreciate their craftsmanship and design, but I also trust them as they have the best customer service.'
Angela, fully satisfied, comments 'I LOVE my mini Maestra and have since added an aria in green. Quality leather and perfect stitching show its luxury bag, no label is needed. Inside pockets are very functional and the finish is top-notch. I've received many compliments on it and especially the color (marine) I can't wait to add more colors to my Senreve collection!'
However, on TrustPilot, though they only have 3 reviews, none of them were positive and they all referred to the product quality.
Sign Up for Senreve
You can sign up for Senreve here. Simply enter your name, email address, password, and you're done!
Where to Buy Senreve Bags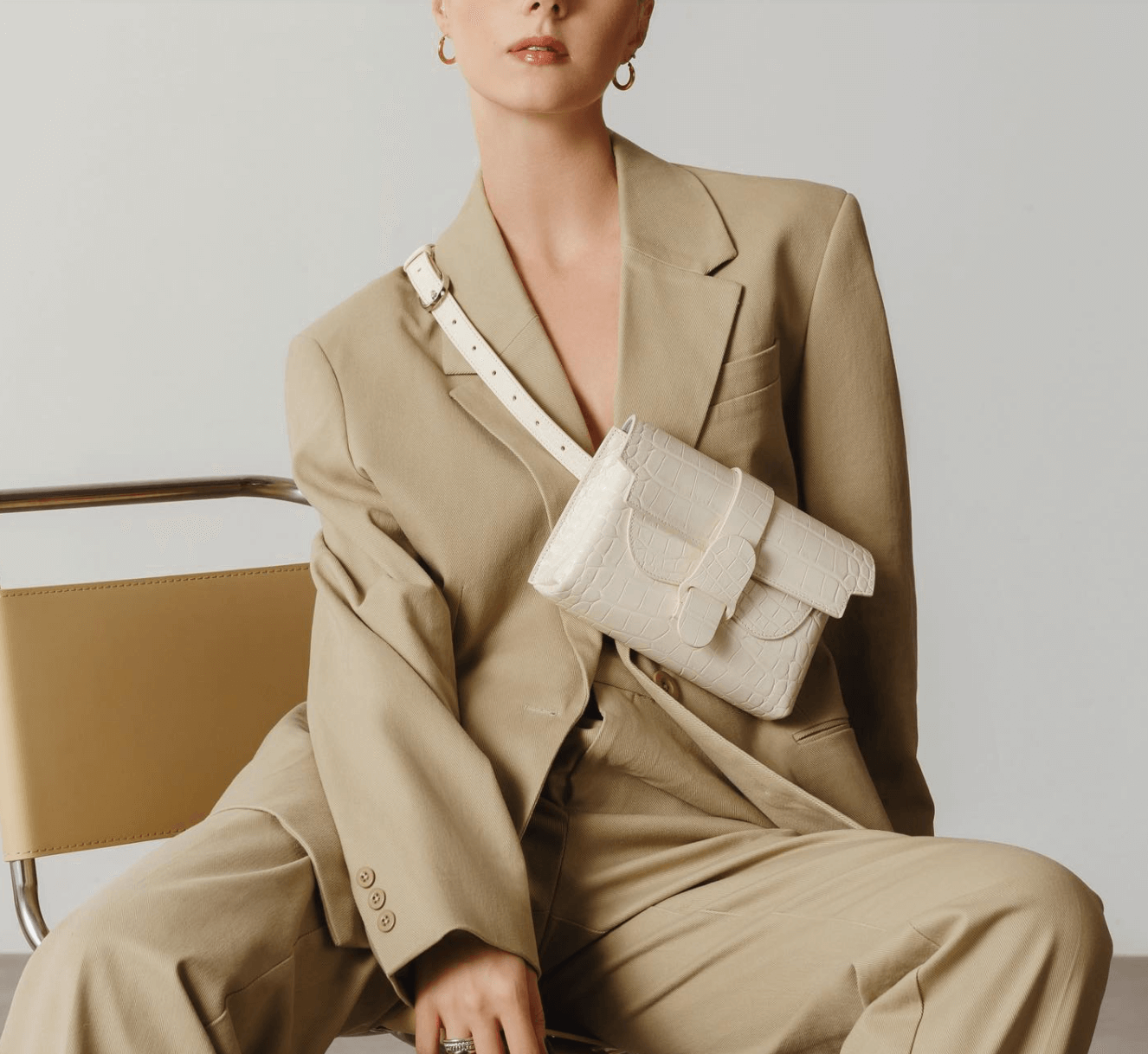 You can purchase authentic Senreve bags through their website or find a retail store near you through this page.
Senreve Shipping and Return Policy
Senreve ships all US orders via UPS to all 50 states and USPS for certain military and remote addresses. Delivery is free on all orders priced above $350 and a flat $35 delivery fee for all orders below.
They also ship internationally to all countries except China (please check the Chinese Senreve store) and Russia. Delivery is made via DHL and is completely free!
Senreve offers returns of full-priced, unworn products within 30 days of purchase. You can simply request a return label and ship it back. However, a fee of $30 is deducted on international returns while domestic returns are free of cost if made under 30 days.
You can learn more about their return and delivery policy here.
Senreve Promotions & Discounts
Senreve does not have promo or discount codes. However, you can receive 10% off your first order after signing up for their newsletter by filling out your email address in the pink strip at the bottom of each page.
You can also receive 10% off as well as give someone 10% through their 'refer a friend' system, for which you can sign up here.
Contact Senreve
You can get in touch with Senreve via the live chat option on their website, through email at [email protected], or call their flagship store at 415.723.2519 between 10 am and 6 pm PST. You can also reach out directly through the website via email here.
Senreve Reviews: Editors Verdict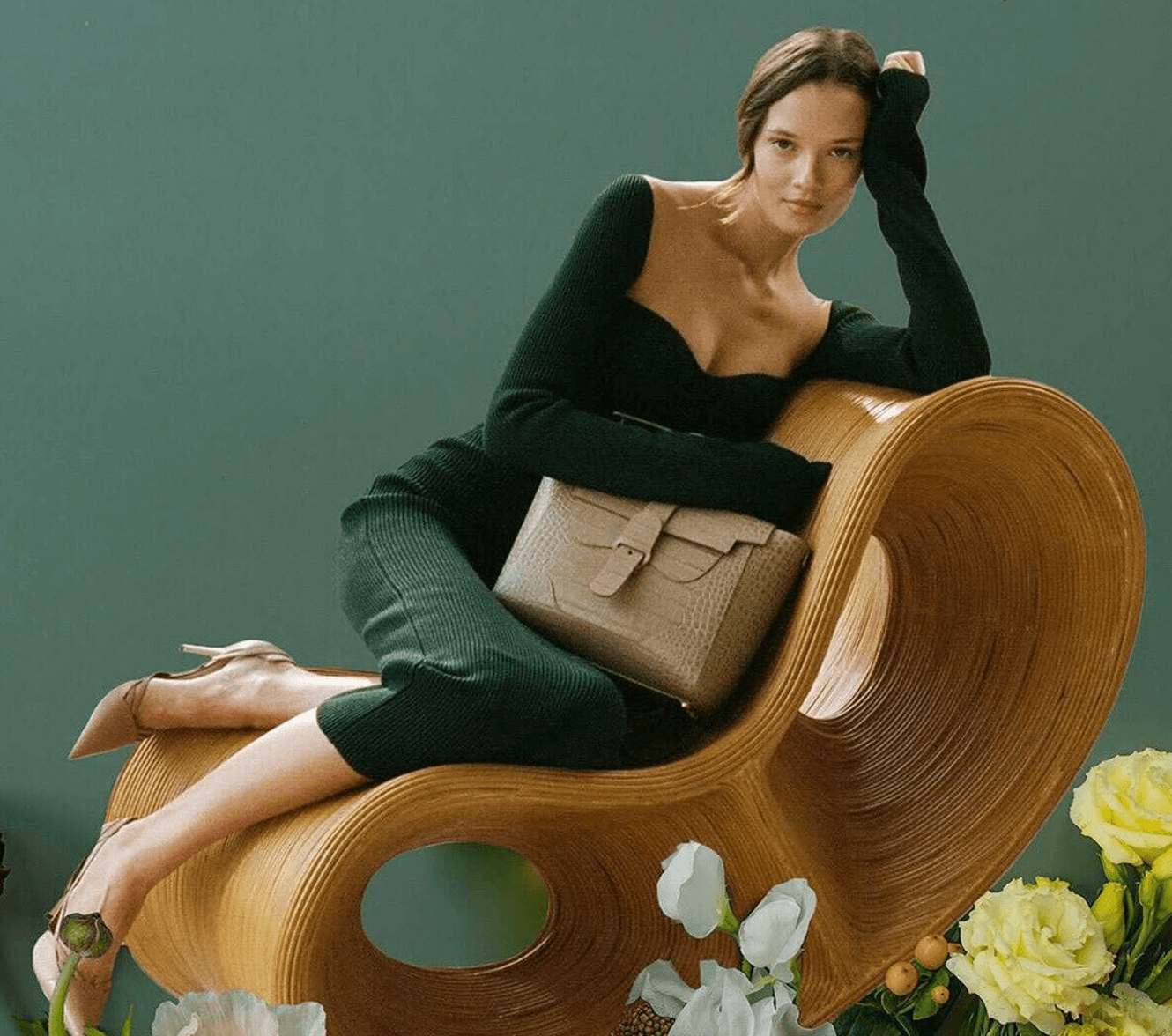 Senreve makes bags for women who do it all. To put you at ease, to give you the style you deserve, and the comfort you crave, Senreve is perfect. With expert handmade craftsmanship and luxury materials, these bags are made to last and only get better with age.
The vast variety in colors, styles, and materials makes these bags personalized for the customers which offer flexibility.
Not only are these bags versatile, look great, feel great, and are made to last, they do this all in an ethically and environmentally conscious way with vegan leather, cruelty-free materials, and measures that are good for the environment.
All in all, despite being more on the expensive side, these bags are brilliant and a worthy investment, especially for those who lead busy lives.
Looking for your special bag to look stylish? Make sure to take a look at our popular accessories brand reviews of Hobo Bags, Away Luggage, Cuyana and Beis Travel.
Senreve FAQ
How should I care for my Senreve bag?
For leather, you can lightly clean the bag with a wet cloth dipped in warm water. You can also spot clean with leather cleaners or give it to a leather professional or cobbler for a proper deep clean.
Please note: cleaning materials with chemicals (baby wipes, Clorox) are not suitable and ruin the leather.
For Suede, cleaning should only be done through a professional. However, to best care for suede Senreve bags, make sure to keep bags out of dusty areas and keep them in their dust bag when not in use, avoid contact with any liquids, including but not limited to, alcohol, water, and oils.
Avoid direct sunlight contact with the bag or contact with rough or abrasive surfaces. Make sure to not contrast dark suede with light clothing and vice versa to avoid any color transfer.
Can I customize my Senreve bag?
Senreve offers a custom-sized strap for Maesta bags at an additional cost of $350. These orders also take longer than regular orders with delivery expected in 8-12 weeks as all bags are handmade and do require a longer time if having a custom request.
Is Senreve made in China?
All Senreve products are carefully handcrafted in a carefully tucked away workshop in the mountains of Spain and parts of Italy. Any product made outside Senreve workshops is not fully authentic.
How do I remove Senreve straps?
Removing Senreve straps is an easy process. Simply warm the leather with a hairdryer on a low heat setting for a few minutes. Then, slip a small, rounded tool under the strap to sufficiently loosen it.
Once it is loose enough, it will easily slip over the metal stud. You can then remove the strap with ease.
What leather is Senreve?
Senreve uses the best of materials to make sure all products are long-lasting, and reflective of the brand's ideals. All Senreve bags are made with 100% genuine, full-grain Italian leather with a pebbled finish.
Each bag is handcrafted to perfection with the best materials to ensure the highest quality and a smooth finishing topped off with a luxurious feel that is only possible through genuine Italian leather.