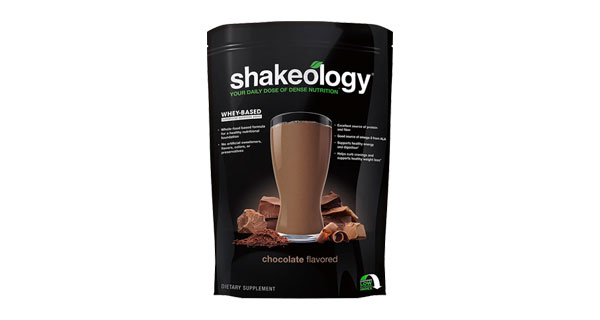 It is hard to argue against the advantages of a healthy lifestyle. But, when you are busy, healthy eating is challenging. That is where nutrition shakes with scientifically proven ingredients come in. Shakeology offers superfood shakes designed to provide complete nutrition solutions for busy people with highly active lifestyles. All the ingredients in Shakeology are whole-food-based. We'll look at Shakeology reviews from buyers and answer some of the questions people often ask about this whole-food-based nutrition shake. Read on to decide if this nutrient-dense nutritional shake is worth purchasing.
About Shakeology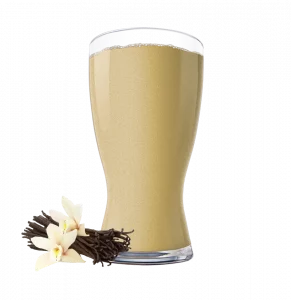 Shakeology is a nutrition company under Beachbody, a fitness empire founded in 1998 by Congdon and Carl Daikeler in Santa Monica, California. The company has become famous for its nutritional supplements, fitness equipment, and at-home fitness programs.
Beachbody uses the business model known as the smart MLM system. Essentially, customers experiencing results using Beachbody fitness programs and Shakeology products will be recruited to be Independent Beachbody Coaches who can recruit other people into the network. This brand provides nutrition solutions that offset some of the things that the usual western diet lacks. 
It works by providing nutrient-dense and delicious shakes. Each serving delivers loads of whey or plant-based protein, energizing carbs, and other nutrients that support an active lifestyle. It can help people achieve their health and wellness goals. Before we jump to Shakeology reviews, check out the pros and cons of this nutrition brand.
Pros
The brand offers whole-food-based nutrition shakes

Their products are free from sweeteners and artificial flavors

30-day money-back guarantee

Their products support healthy weight loss

Free express shipping for US orders
Cons
Expensive than some alternatives

No live Chat Feature on the Website

Their products are not certified organic
Shakeology Reviews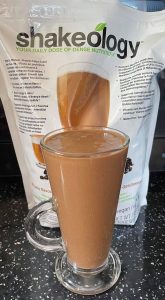 To find out if Shakeology is worth it, we combed through the internet to find customer testimonials. We visited Amazon and Trustpilot to check Shakeology reviews and see what customers think of this nutrient-dense nutritional shake and the brand itself. 
Popular Alternatives to Shakeology
Reviews from Trustpilot show that many people love Beachbody and its products. 63% of the reviews were rated Great or Excellent. Most customers stated that Shakeology transformed their eating habits, as they get what they need from this nutrition shake and feel full for longer. They also loved that the brand has many vegan options. 
Some buyers said they love Shakeology because it gives them energy and provides their bodies with the essential nutrients it needs. Others raved about how this delicious shake feeds their muscles. 
Reviews from Amazon show that the Shakeology Chocolate Vegan 30 Servings is one of their most popular products. It has an average rating of 4.2/5 stars, and most customers said it is the most delicious, nutrient-dense superfood-packed protein shake they have ever taken.
Most buyers stated they love Shakeology because it supports healthy weight loss by making them feel full and controlling their appetite. Others said they prefer Shakeology products because they do not have sweeteners or artificial flavors. The plant based powders from Shakeology are great! 
Shakeology FAQ
1. What is Shakeology?
Beachbody Shakeology is a nutrient-dense meal replacement shake designed for people on the go. It's made with globally harvested ingredients that provide minerals, vitamins, adaptogens, fiber, probiotics, prebiotics, and enzymes. It also supplies your body with antioxidants and phytonutrients.
Shakeology comes in different flavors, including vanilla, strawberry, and chocolate, to suit most taste buds. These flavors include gluten-free and vegan options for people with dietary restrictions.
2. How much protein is in Shakeology?
Protein is a crucial part of the process that fuels the body with energy and carries oxygen throughout the body in the blood. Your body also needs this nutrient to grow and repair cells. Most Shakeology shakes have 17 grams of protein.
The Beachbody Blog has hundreds of Shakeology recipes for every flavor. The brand has delicious and smooth whey protein-based and plant-based shakes that help reduce cravings while supporting healthy weight loss.
3. How many calories are in Shakeology?
Your body needs calories to keep your lungs breathing and heart beating. Shakeology reviews show that this nutrition shake contains between 140-160 calories per serving, with each flavor having a different number of calories.
4. How does Shakeology taste? Which Shakeology flavor is best?
Shakeology was formulated to taste better than the other nutrition shakes on the market. Shakeology is available in various flavors, such as Vanilla, Café Latte, and Tropical Strawberry in plant-based vegan and whey formulas. There are also seasonal vegan plant-based flavors like Peppermint Mocha and Pumpkin Spice.
If you are wondering: Which Shakeology flavor is best? Chocolate Plant-Based Vegan Shakeology is undoubtedly the best flavor. Beachbody offers two great chocolate varieties. The Shakeology nutrition facts for one serving of this product are 16 grams of protein, 250 milligrams of omega-3 from ALA, and 6 grams of fiber.
5. How much is Shakeology a month?
Thirty servings (a month supply) of Beachbody Shakeology will cost you $129.95. That means you will have to spend around $32 per week on Shakeology.
6. What are the benefits of drinking Shakeology?
According to Shakeology reviews, this nutrition shake offers weight loss support by controlling appetite control and increasing fullness. It is also a source of high-quality protein that supports health, and it is a delicious way for those who would like to practice clean eating.
The Shakeology nutrition facts for one serving of this shake is at least 6 grams of fiber, which supports a healthy gut. In addition to boosting energy levels, Shakeology is also a healthy alternative to fast foods.
7. What are the key ingredients in Shakeology?
Shakeology ingredients include edible seeds, such as quinoa seeds, flax seeds, and chia seeds. They also have fruits and vegetables like kale, blueberry, and moringa. Additionally, you'll find an adaptogenic blend, probiotics, and digestive enzymes.
Each of their shakes is rich in essential nutrients, such as energizing carbs, healthy fats, and fats. They are also full of digestive enzymes, probiotics, and prebiotics to help you maintain a healthy gut that allows you to process the rest of your food correctly. In addition to healthy fats and protein, Shakeology also packs a whole host of essential vitamins and minerals.
8. How often should I drink Shakeology?
You might want to drink Shakeology daily, as it will help you build the nutritional foundation of vitality and healthy energy you need to take on challenges. Shakeology recipes recommend that dieters should mix one scoop of this nutrition shake with 8 to 12 oz of nut milk, milk, juice, or water. They can then blend the mixture with ice until creamy.
After you have made your nutrition shake, drink it within 30 minutes. Be sure to store your container in a cool and dry place to keep it in pristine condition.
9. Are there any side effects of Shakeology?
Shakeology reviews show there are no side effects of drinking this nutrition shake. We checked Shakeology ingredients and found they are safe when you use them as directed.
You might want to review the label before drinking the shake to ensure you're not allergic to the ingredients used. People with dairy sensitivity should keep in mind that their whey protein-based flavors can result in an adverse reaction. If you are pregnant or breastfeeding, talk to your doctor before drinking Shakeology.
10. How does Shakeology help with weight loss?
Shakeology is packed with fiber and protein, which help curb your appetite and promote a feeling of satiety. Drinking this shake before a meal is known as preloading, which means eating a pre-meal snack to reduce food intake by suppressing hunger.
11. Where can I purchase Shakeology?
If you are wondering: Where can I purchase Shakeology? You can buy Shakeology at the Team Beachbody site. You can also find some of their nutrition shakes on Amazon.
12. How is Shakeology different from other protein shakes?
Shakeology is different from other protein shakes on the market because it contains less added sugar. They are also free from artificial colorings, preservatives, and flavors.
13. Who created Shakeology?
Based on Shakeology reviews, this nutrition drink was formulated by Darin Olien. He is a wellness expert who created the Beachbody plant-based 21-day detox program, Ultimate Reset.
14. Where does the company ship to?
Shakeology ships its nutrition shake to France, the United Kingdom, Canada, and the United States. Standard shipping can cost between $7 and $12 for one-time US orders, and delivery takes 5 to 7 business days.
You will have to add $10 to your total shipping cost for express shipping in the United States. Expect your order to arrive in 2 to 3 business days with this option. Signing up for a subscription will reduce your shipping costs to $2.
15. What is the returns policy?
If you're not happy with your Shakeology order, you can return the empty bag and receive a refund. Visit Beachbody's FAQs page if you want to return your Shakeology. You can either return or exchange the products if you are unsatisfied with your purchase.
Check out our other superfood brands such as Matcha Love, Kuli Kuli, 310 Nutrition, and Sprout Living.