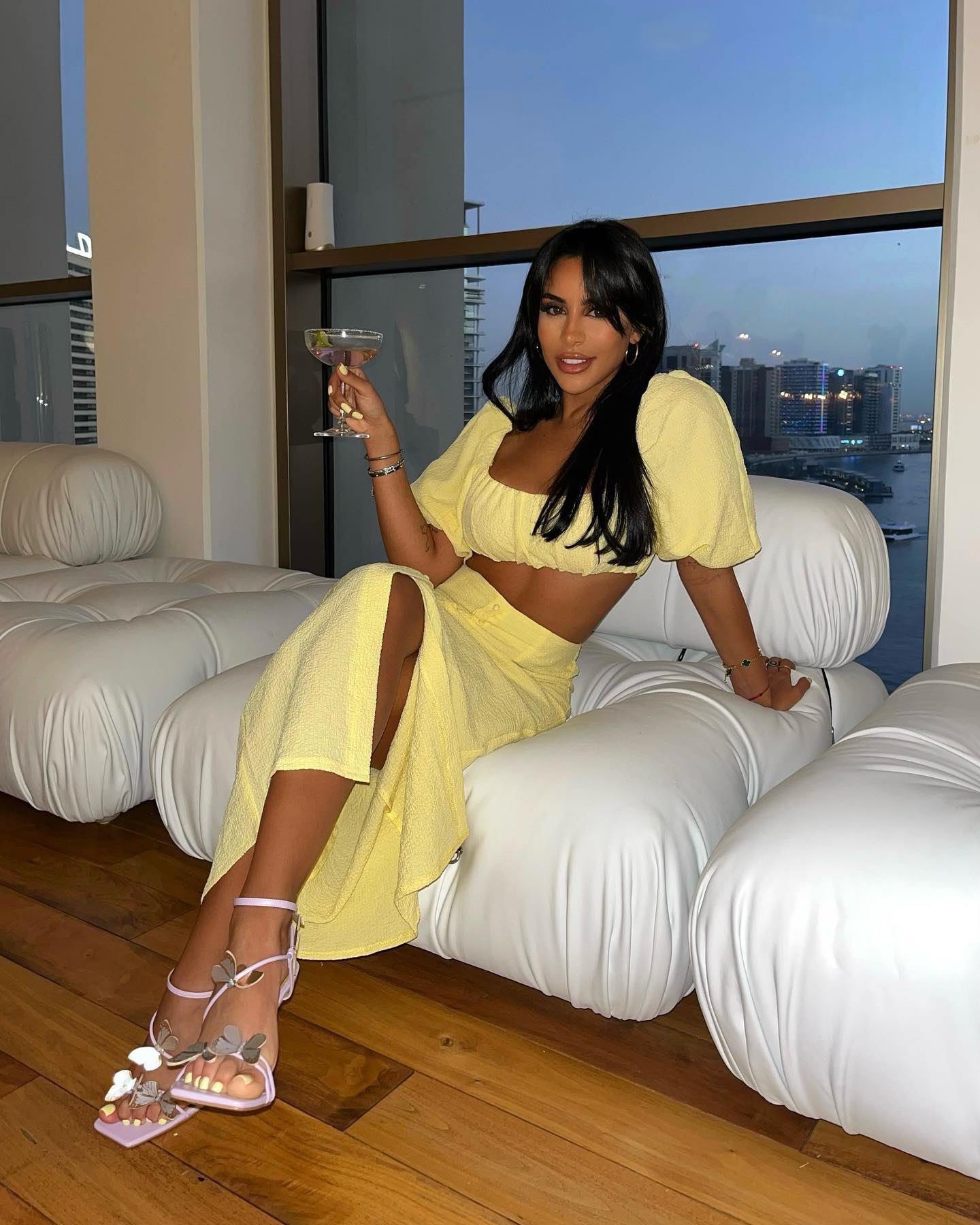 Pretty Little Thing is very female, sexy, and worth the money spent. However, certain factors have led to the company stacking up the bad reviews in recent years. This is not to say that all their products are now lacking in quality, but it necessitates the need for other stores like Pretty Little Thing. Fortunately, we can't have our women stranded for options and not help out.
10 Stores Like Pretty Little Thing
This list is the solution to the female fashion problems posed by Pretty Little Thing's diving reputation. We have sourced far and wide for stores like Pretty Little Thing, whittling down all qualifying brands to these ten options. So, here you have them; our ten stores like Pretty Little Thing. Read on, note those that catch your fancy, and keep shopping for affordable female (and other) clothes, shoes and accessories.
1. Boohoo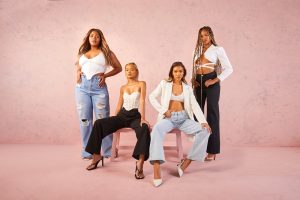 This is not very accurate considering that Pretty Little Thing is, in fact, owned by Boohoo. However, it technically still fits our descriptions of shops like Pretty Little Thing. Unlike Pretty Little Thing, Boohoo dabbles in menswear to offer a complete fashion approach. That said, the fashion pieces available for women are all-encompassing, ranging from swim wear to prom wear and most things you can think of in between.
Boohoo officially became a thing in 2006, and since then, it has forged a reputation as a fast-fashion staple. Of course, it's not easy to rack up 10 million followers across social media, release 500 new products weekly like clockwork, or collaborate with the ever-stunning Megan Fox for – not one – but two collections. However, the brand's reputation has been under attack for a while now because of its lack of sustainability.
In response to the criticism, Boohoo has switched to 100% recyclable packaging and launched a "For The Future Capsule Collection.". Unfortunately, this is not nearly enough in our books, and the jury is still out on their suitability for the planets. That is not to say that they don't have impressive initiatives under their banner. 
There have been significant charitable donations in the past and a student ambassador program that serves the dual purpose of empowering young community members and marketing the brand's product. In summary, it doesn't matter whether you consider Boohoo one of the shops like Pretty Little Thing. They have quality products and are worth checking out if their lack of sustainability is okay with you. 
2. Fashion Nova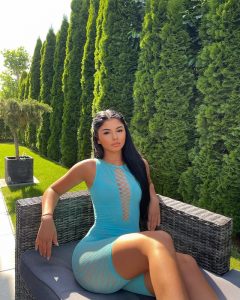 Stores like Pretty Little Thing start with a variety of origin stories, but all end the same way, with resounding success and appeal among customers. Fashion Nova started with five retail stores in Southern California, attempting to reinvent female clubwear. By 2018, the brand had become the number 1 most searched fashion brand on Google and was stocking clothes for men, women, and kids.
However, for a Los Angeles-based brand, just being popular is not the goal. In the land of Hollywood, you also need celebrities repping you. Fashion Nova has that as well. Celebrities rock Fashion Nova pieces in songs, and notable names regularly strut their stuff in Fashion Nova apparel. This appeal among the glitziest people around certainly contributed to the brand's 7-digit social media following.
Boohoo adds 500 products to their online shop weekly, and they are one of the most successful stores like Pretty Little Thing. Fashion Nova's weekly additions number over 1000. Furthermore, they add while considering what customers want and how to deliver on those wants. Honestly, they are so good at what they do that we must admit they are among the first Visible brands we know to have plus-size men model their clothes. In truth, they would probably be one of the few stores like Pretty Little Thing that may be better. However, their sustainability is even more in question than Boohoos.
3. MissGuided
To understand the brand, you just have to break its name into the two most obvious words. It then becomes evident that the name implies that the brand guides women's fashion choices or that the offerings made available by MissGuided are a consequence of customer guidance. It is hard to say which is which considering that they openly apply the latter and women love and follow them like they are doing the former. Whichever it is, the successes of MissGuided make it one of the foremost brands like Pretty Little Thing in the fashion industry.
The Uk-based brand is big enough that it offers everything from sweatpants and sweatshirts to jeans and jackets. There is also a healthy catalog of pretty mini dresses that other stores like Pretty Little Thing stock a lot of. The best part of the MissGuided business is that you get thousands of new styles every season. As such, there is never a shortage of clothes to browse through, new pieces to buy, or dresses to pine after.
We are not sure Nitin Passi could have foreseen his brand's size after moving to New York. However, more than a decade since its inception, MissGuided has become a leading brand for all types of female wear, from classy formal dresses to street garb. Unfortunately, as with the stores like Pretty Little Thing we have profiled so far, MissGuided isn't eco-friendly.
4. Nasty Gal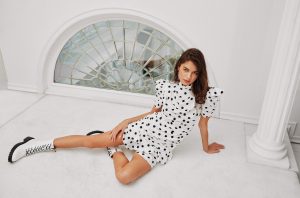 The name implies a certain level of mischief. Still, we love it, as does the modern woman, if the social media popularity ( over 6 million followers) Nasty Gal enjoys is any indication. The 21st-century lade prides herself on an edgy fashion sense and pocket-friendly fashion choices. Nasty Gal brings both together courtesy of its founder, Sophia Amoruso. Though Sophia is no longer at the helm, the brand is still a customer favorite, much like the other stores like Pretty Little Thing we have pointed out.
In Nasty Gal's book, being Nasty doesn't restrict your choices to street garb; you can also be naughty in a business casual outfit. However, with Nasty Gal, skimpy, racy, and unconventional is more the norm. For example, along with their array of sexual outfits, Nasty Gal also has a blog that talks about fashion choices and trends, music, and the use of sex toys. Yup, it's all out edginess when it comes to this brand. 
Now, for the surprise. Nasty Gal is more connected with Pretty Little Thing than other stores like Pretty Little Thing. This is so because Boohoo owns it as well. But, unfortunately, Boohoo-owned stores aren't eco-friendly enough for us, and Nasty Gal joins them. Edgy on the streets and planetary health, Nasty Gal's meager sustainability measures don't cut it, and its avoidance of animal products isn't enough. The latter might be enough justification for you, though. In which case, get ready to attract attention in style literally.
5. Next
Though Next is just one of many online stores like Pretty Little Thing in that it services women's beauty and fashion needs, it goes a step (or multiple steps) further. Next products include merchandise for girls, boys, adult males, and even babies. So while Pretty Little Thing is a women's brand, Next is an everybody brand. Among the products available are casual wear, swimwear, sportswear, and home items.
On its website, Next traces its history back to the 1800, an impressive feat. However, the first "Next" female outlet opened its doors in 1982. This kickstarted the brand's upward momentum, with the first male store and home interiors range popping up in 1984 and 1985, respectively. By 1987, a children's wear range was in play as well. Today, Next can boast of 70 womenswear stores, 52 menswear stores, and hundreds of stores across 16 countries. They have acquired and expanded as well. So much so that the brand was the official clothing and homeware supplier of the 2012 Olympics games.
The brand's history ensures that Next is unlike any other online stores like Pretty Little Thing to grace our list. Only Boohoo can probably match it for global appeal, but the range of Next products is unmatched. They share one thing with the other brands: quality female wear. As for their sustainability, they are on the right track but not quite there.
6. ASOS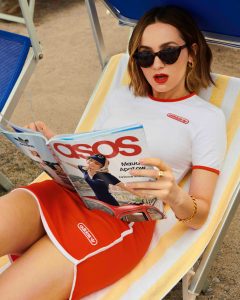 If you want quality clothes from clothing stores like Pretty Little Thing but with options for men, ASOS should be among the outlets on your list. In addition to servicing the casual fashion needs of both sexes, they also provide sportswear, accessories, shoes, and skincare products. You can get all you need to look good at this store, and if you see this article early enough, you could also do so at a discount.
According to the ASOS brand, they don't do fashion like every other store. In other words, their design team strives to find quality in every possible area of the fashion industry. Where some stores might focus too much energy on stocking designer pieces, ASOS goes out of its way to find it all, from collaborations to exclusives. Some of the collaborations you would find at this online store are ASOS Made In Kenya, along with collaborations with The Simpsons, VFILES, etc. Alternatively, you could check out some brands exclusive to ASOS, such as Reclaimed Vintage, Noak, and COLLUSION.
ASOS speaks and walks the body positivity message like any modern fashion brand. This is obvious in the variety of styles and sizes their wears come in. The brand also has a charity to help the community and planet-friendly promises to benefit the environment. Unfortunately, we couldn't find out how their eco-friendly moves are panning out. Still, ASOS is certainly one of many clothing stores like Pretty Little Thing that strives to be better.
7. Princess Polly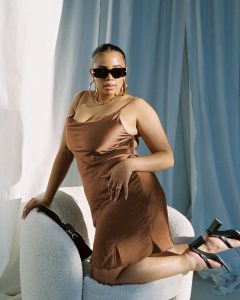 Though Pretty Little Thing is one of the biggest fashion retailers around, as indicated above, their reviews are not always positive. In fact, there are some platforms where the brand has distinctly negative reviews, and customer issues are usually sizing and poor customer service. Princess Polly is one of a few websites like Pretty Little Thing (they look similar), but their service is supposedly better.
Some stores like Pretty Little Thing deal with men's and kids' wear as well, but Princess Polly isn't one of those. The brand deals solely in women's fashion with its range of products, including dresses, swimwear, shoes, accessories, etc. In fact, the brand is holding an 80% discount sale on selected products, and you could be a beneficiary if this article meets you early.
Unfortunately, Princess Polly picks up some of the negatives along with the range and direction of Pretty Little Things. Some stores like Pretty Little Thing and the main store are not very sustainable. Princess Polly shares in that unsustainability but is working to change that. For example, only 20% of its offerings are eco-friendly. Still, their packaging is 100 recycled and recyclable, while their manufacturing is what it should be.
According to the brand, it would be 2030 before they can be Carbon neutral. Mark the date if you are a stickler for such things. However, you can patronize them while reveling in their commitment to women's empowerment and their annual $500,000 in charity donations. Princess Polly's heart is in the right place, even as they strive to profitably dress women in quality clothes. The only problem we have is how none of their multiple brand influencers fit the modern body positivity profile. We wonder how they truly feel.
8. Meshki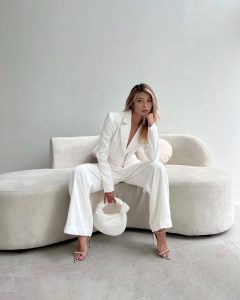 While some stores like Pretty Little Thing might not get the recognition their brand deserves, Meski definitely gets it's. Allure, TeenVogue, PopSugar, and E!Online had good things to say. However, that's no surprise when you have celebrities like the younger Kardashian Sisters, Ariana Grande, and Hailey Bieber rocking your clothes while showing off on publicized street walks. As you can guess from those names, many leather features in Meshki wear, and a simple glance at its homepage confirms this.
Surprisingly, the founders of Meshki had no background in fashion before starting their brand. In fact, both were architecture students, but Instagram provided the perfect platform for their style to capture attention, and here they are today. According to the website, the name "Meshki" is Farsi for Black, which alludes to their Persian heritage and mindset on their brand. You might not get it, but take some time to read them wax lyrical about their brand name, and you'd know it has great meaning to them.
Through their grass-to-grace story and celebrity patronage, one Thing is certain; they have the quality expected of stores like Pretty Little Thing. That's why they are on this list and why you should check out their online shop.
9. Revolve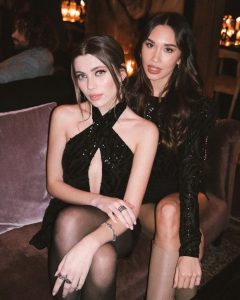 Revolve is another one of multiple brands like Pretty Little Thing that want women to look good and their men to look similarly good alongside them. To achieve this tacit goal, the brand guarantees customers that they source clothes directly from their designers and are in good condition. Furthermore, they have a warranty policy as a sign of confidence, offer free shipping on international orders over $100, and grant special orders when your sizes are out of stock. Talk about going over and beyond to impress.
The customer-centric approach to business doesn't stop with the above considerations. In addition to all we have pointed out, Revolve allows customers to control how they use their data easily. Furthermore, it leaves an open survey for customers to help them improve its service. Their selection of fashion offerings shares the meticulousness of the brand to privacy concerns and customer satisfaction. Despite having over 49,000 Millenial and Gen-Z-directed designs, their reviews indicate that the vastness of their catalog doesn't affect their quality negatively.
Other popularly applauded brand traits such as inclusivity/diversity, community aid, and sustainability are also among Revolve Values. The latter has seen them change their packaging and invoicing practices, implement sustainability badges in their online shop, and partner with consultants about their carbon footprint. These are more than some other brands like Pretty Little Thing have done, and they still have the quality to boot.
10. Oh Polly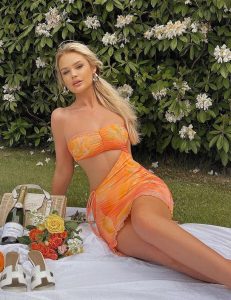 The homepage of Oh Polly is a spectacle of glam models, colorful outfits, and chic dresses. However, don't let those fool you; there's substance to this brand. Evidence of their quality and ability to satisfy customers is in the average rating of 4.2 that they have accrued from 30,794 Trustpilot reviews. Unfortunately, in the mold of many online stores like Pretty Little Thing, Oh Polly caters to females alone. 
What Oh Polly lacks in diversity of clientele, it more than makes up for in the quality of its products and working environment. The Oh Polly offices are a diverse environment, with about 70% of their UK and LA office senior positions occupied by women. That's quite a statement of inclusivity, considering they were ranked the 5th most engaged Uk clothing retail outlet in 2020.  
Within the female fashion sphere, Oh Polly offers almost everything, including night-out dresses, matching sets of top and bottoms, swimwear, and summer dresses. Though their clothes look tasteful, they also offer these at competitive prices, going as far as granting discounts for students. Although Oh Polly cannot boast the vast catalog of clothes that Pretty Little Thing does, it fits the profile of aspiring online stores like Pretty Little Thing in style and quality (it does have a lot of pretty little things for sale).
Shops Like Pretty Little Thing: Editor's verdict
To qualify as one of the stores like Pretty Little Thing, you must be a fixture for fashion-loving women. All of the brands on our list achieve this, but they also seem to not be big on sustainability (like Pretty Little Thing). It must be difficult, considering that the fashion industry is arguably the least sustainable industry in the world. That said, we have got the quality part down. Suppose you can stomach the planetary disaster they represent. In that case, you have ten options to shop in online stores like Pretty Little Thing.
Do you enjoy reading these roundup stories? Check out our reviews of the 15 Best Swimsuit Brands, 10 Sustainable Swimwear Brands and 15 Best Leggings Brands.