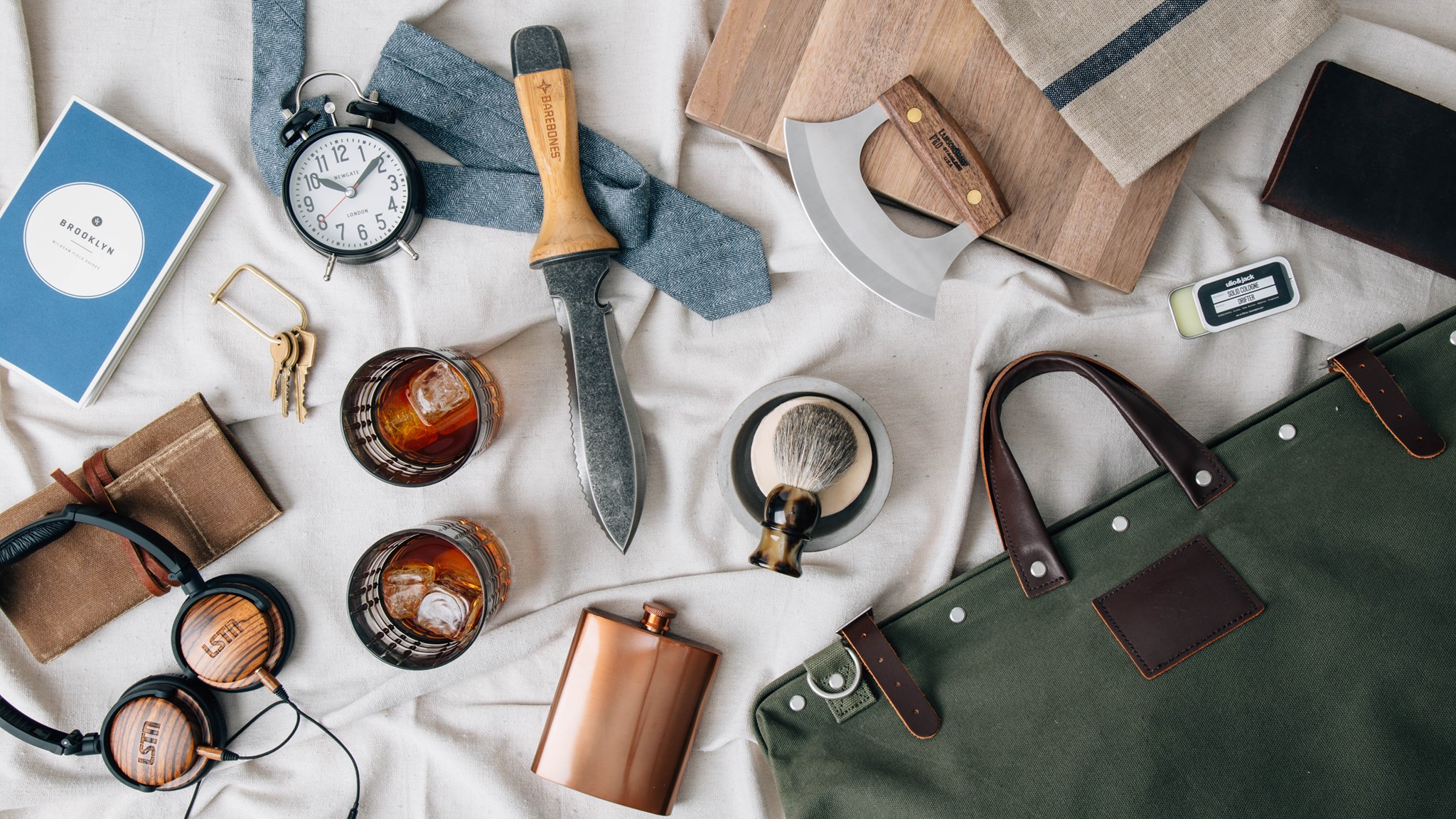 Everybody loves new stuff, and guys are no different. However, the problem with new things is they add to expenses, and the cash to finance such purchases isn't always lying around. That's where the beauty of subscription boxes comes in. By subscribing to companies that provide this brand of service, you get to receive a steady influx of the stuff you most require at a much reduced overall price. However, there are many subscription boxes for men, and it takes some sorting to figure out the quality ones.
Not to worry, though; we are here to separate those that provide more value while introducing you to certain subscription services you never even knew existed. Below, you'd find our list of the best providers of subscription boxes for men and short sections showcasing why they are worthy of gracing this page.
10 Best Subscription Boxes for Men
Apparel, watches, grooming products, food, etc.: our list contains something for every man. So, please keep reading to find out the subscription your lifestyle is screaming out for and make a move for it.
1. Bespoke Post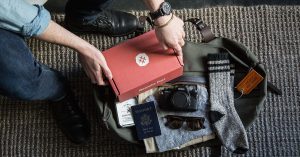 Bespoke Post is one of the top subscription boxes for men, especially if they are open to various style options and are not put off by luxury. We are talking about relatively expensive lifestyle items, gadgets, shaving kits, etc. Basically, if you want a subscription box for men that introduces you to wide-ranging trends and items that you might otherwise not have caught on to, Bespoke Post is the box for you. With their service, you also reserve the right to skip or swap a box.
The subscription for their boxes is easy to facilitate. Firstly, they require members to take a quiz where an individual gets to indicate what they like and don't like. The next step involves deciding if you want a box or not. Here, you exercise your right to keep, skip or swap a box. You can subscribe to one of two boxes (the $49 or the $70 box) and then try new options every month. 
The Co-founders of Bespoke Post (Steve and Rishi) are open and proud of their journey so far but are still looking to grow. That pride and drive have a role in their Support Small Initiative. Through the initiative, the company was able to purchase over $147 million worth of goods from small businesses to help support them through the tough times of the COVID pandemic. Actions like this remind their members that though the brand goes out of its way to satisfy them, it does so with human values at heart.
2. Gentlemen's Box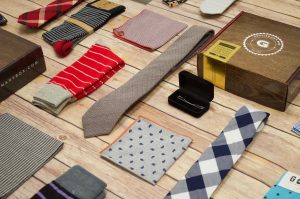 Suppose you're looking to upgrade your wardrobe without having to jump between stores every now and then. In that case, you should know that Gentleman's Box is among the best clothing subscription boxes for men. However, they are meticulous about curating your style, so they generally stick to simple style pieces that you can't go wrong with. So expect to see ties, socks, accessories like watches, and the occasional skincare product. From the enthusiastic reviews on their homepage, we can say their subscribers love what they are getting.
That's the thing about the Gentleman's Box; it is stylish enough to interest the modern man, deals in functional pieces that almost can't miss, and does this at a price that doesn't break the bank. For example, if you want to subscribe monthly, your fee amounts to $35 a month. However, if you opt for a quarterly subscription, you get to pay $30 and save $5 monthly. You could also subscribe semi-annually (for $28) or annually (for $26) to further lower the monthly rate.
As with all subscription-based businesses, there are variations in the perceived quality of products from month to month. But the reviews have done a lot to sway us. We were also impressed by the fact that you can share this classiness around. Gentleman's box offers two gift services; the corporate/bulk gift to reward colleagues or employees without a subscription and the pre-paid gift subscription. The prices for both are available on the company website, but we assure you that they are affordable like the normal individual subscription.
3. Akibento
Naruto, One Piece, Attack On Titan, Demon Slayer: if you don't know or recognize any of these by their English or Japanese names, this is most likely not a subscription for you. It is also not for you if you recognize them but don't love or obsess over them enough to want collectibles. Akibento is a subscription box for anime lovers looking to snag collectibles, manga, anime figures, and other accessories. It's a niche brand, and only devoted anime fans would appreciate its service. So, we decided to include it on our list to satisfy male anime lovers.
The Akibento brand is known for hosting comic con-style anime conventions. The name allegedly owes its origins to Akihabara (a word that should be recognizable to the truly obsessed). There are some details to note about the Akibento boxes. For starters, you cannot customize a box, so you're stuck with what you get. There are three subscription plans, and the boxes follow a monthly theme. 
The three Akibento plans usually contain about 6 – 8 items and have two prices; one for adults and the other for children. The significant difference in the plans, though, is their length. Subscribers can opt for a 1-month plan, 3-month plan, or 6-month plan. Alternatively, you can purchase single items from the brand's website.
4. Breo Box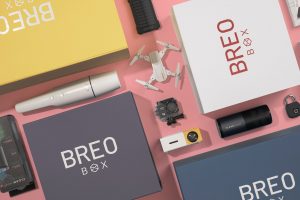 Another top subscription box, the Breo Box differs from some of its contemporaries by providing a box every quarter rather than monthly. That is understandable, given that with Breo Box, you're subscribing for gadgets, and you can have too many of those. In addition, the company website describes it as "celebrating your birthday four times a year." Everyone loves birthday gifts, so there is no harm in paying for some tech-spoiling.
Securing a quarterly Breo Box subscription box for yourself isn't complicated. You start by selecting a plan. The seasonal plan is good, but you can save big by going with the annual plan instead. Once selected, you're in line to receive a box containing 4 to 8 items every quarter. These boxes contain something right, considering that the company has featured in GQ, Business Insider, etc. Those features go well with the brand's awards, and all are visible on the company website.
However, don't think that all of these lifestyle upgrades are exclusively available for only men. If you have a woman in your life that deserves the spending and tech, you should know that Breo Box has a similar subscription box package for women. This subscription box guarantees fantastic tech additions to your daily life. It is the perfect gift as well if you need it for such purposes.  
5. Watch Gang Watch Club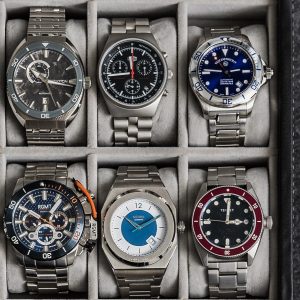 The self-advertised #1 rated watch club globally, boasting 2500+ reviews and averaging about 4.5 stars, Watch Gang doesn't play around with its branding or quality. That's why it charges so much and can be trusted to deliver quality watches every month through its subscription box. In fact, if you are a modern man that loves classy timepieces and are looking to build a collection, the Watch Gang subscription box is a must.
The status of Watch Gang's boxes as some of the best subscription boxes for men on the market is why the brand has featured in GQ, BuzzFeed, Maxim, Yahoo, etc. However, that doesn't stop the brand from giving out a free ROLEX, TAG Heuer, or Seiko to lucky winners weekly. But to qualify, you need to subscribe, and Watch Gang is not a cheap service.
That said, you have to consider that even at its cheapest, Watch Gang claims to help its customers save up to 5X off the retail price of their subscription watches. Over a year, that's quite the savings while building your watch collection. This brand has only been around since 2016. Still, the attractiveness and popularity of its service are evident in the positive reviews and features it has amassed. Any stylish man without a taste for any specific watch brand should seriously consider this subscription box.
6. Menlo Club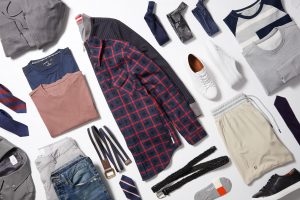 We are pretty sure you have a great wardrobe already. But even the most stylish and complete of closets need new pieces coming in now and then; otherwise, you risk needing an overhaul down the line. Menlo Club helps with these regular wardrobe updates for a relatively small fee. So you get to stay ahead of your clothing needs while paying less than you should be paying.
However, what makes Menlo Club the provider of some of the best clothing subscription boxes for men is the intuitiveness of its approach. During the subscription process, the brand requires the men to provide a few answers to understand size and style preferences. Then, subscribers get personal style experts who offer solutions and fashion advice based on these answers.
You can then look at the collection for the current or upcoming season to plan and personalize the subscription box. All of these cost $60 per season/quarter to access, and your personalization ensures that you get pieces that meet your style with precisely what you want.  
The best part, though, is that the company uses the feedback provided by subscribers and customers to design and create new pieces. So you get to buy quality clothes while having an input on how future ones would look.
7. Scentbird Subscription Box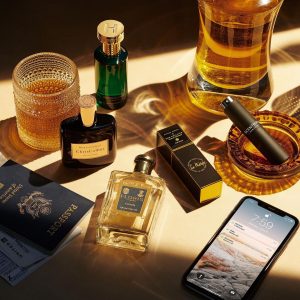 The modern man dresses well but strives to smell even better. So if you want to smell better, your best bet is designer scents. You can't go wrong with them, and Scentbird is bringing them to you in 8mL vials for a meager subscription fee. So yes, you won't be getting full bottles. Still, you will get your pick of samples from an extensive catalog of designer scents every month for as long as your subscription is active. That's a great deal.
The Scentbird website previews the brands you can expect to see within their catalog; Prada, Dolce & Gabbana, Burberry, Kenneth Cole, Tom Ford, etc. All you have to do to get this on-demand is visit the brand website, subscribe to their box, pick out the designer scent you want to try out, and you'd get your sample once the subscription is active. The first box and vial come with an atomizer case. The case is intended to serve as the spraying mechanism for the first vial and subsequent vials you receive. Each vial contains enough perfume for 140 sprays, according to the brand website. If you feel you like a scent well enough, you can then proceed to buy a bottle.
Everything, from the quiz you take for a scent profile to the convenience of use, helps the brand meet customer needs. Their success in this regard is one of the reasons they have features in Vogue, Glamour, and GQ. Founded by three Russians, Scentbird seems to have hacked the perfume/cologne subscription space and is one of the best monthly subscription box services for men.
8. Brother's Bond Bourbon
Bourbon is a man's drink, and Brother's Bond Bourbon (with its rich taste) is one with a history that captivates. The brand is the result of a dream shared by two men, and though the name is Brother's Bond, these men were only brothers on a fantasy TV series that was the rave in the early 2010s. The two fantasy brothers are Paul Wesley and Ian Somerhalder. They played Stefan and Damon Salvatore respectively, in The Vampire Diaries. The show was very successful, and their bourbon is very successful as well.
The inspiration for the drink came on set when both men often shared a drink during episodes, and they decided to create a similar drink for brothers in ambition all over the world to share. They succeeded, and we can thank them for the flavor-rich bourbon we can enjoy. But, unfortunately, there's just one problem; the drink isn't easily accessible and doesn't ship internationally. In summary, you can only access this fabulous drink in the United States, and that's a bummer for every man not there.
9. Butcher Box Subscription Box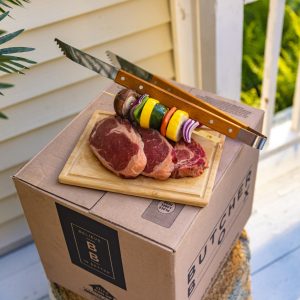 Still on the stomach; like his drink, you don't deny a man his food and definitely not his meat. If he's not a vegetarian, chances are he loves meat more than you know. So, like everything else, from fashion to the choice of alcoholic beverage, the modern man's meal should contain the best possible meat.
In this case, the best also includes ethically and sustainably raised and delivered. If you have those criteria in mind, you should be thinking of Butcher Box. The company provides high-quality meat while considering the animals, farmers, and planet. This is evident in their B-Corp Certification and openness to Global Animal Partnership and ASPCA regulation. The best part for many customers, though, is you get to enjoy this meat subscription box with free shipping.
The service is also simple to procure. You would first need to create your custom box or select from one of the four curated boxes available. After this, you set the frequency of distribution that best meets your dietary needs and await the delivery of your eco-friendly box of quality meat.
Butcher Box believes that the quality of their service wouldn't be as sustainable without the effort and their workers, and they strive to treat them right. This goodwill is also extended to the community through charitable donations where possible.
10. Blue Bottle Coffee Subscription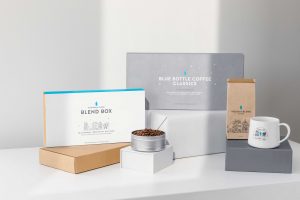 Suppose you live on instant coffee and are a big fan of coffee shops. In that case, it is the general opinion of coffee aficionados that you haven't tried out great coffee yet. Great coffee is the one that forces you to get your coffee-making unit to attempt to reach that level of perfection. However, every great cup of coffee starts from a great batch of coffee grounds, and that's what Blue Bottle Coffee offers. So far, their coffee subscription service has them ranking as one of the best monthly subscription boxes for men, and that's quite an achievement for a company dealing in coffee.
However, Blue Bottle Coffee is not just any coffee, and their subscription deliveries are not any regular coffee delivery. According to the company, they constantly test and monitor the coffee to ascertain its freshness. The coffee types delivered on your plan depend on the 'tilt of the earth and harvest cycles.'. If, like us, you don't completely understand what the latter means, settle for the overwhelmingly positive reviews they have garnered as evidence of the brand's success.
The coffee is good, but it's also expensive, with Blue Bottle charging more than most. However, if you want your taste buds to experience the same class as the rest of you, Blue Bottle Coffee would be worth your while.
Subscription Boxes for Men: Editor's Verdict
No two people can want exactly similar things in every regard. Bearing that in mind, we created a list that covers a range of products we feel every man might need. The brands selected also had to meet specific quality, value, reputation, and responsible service criteria. That said, our list gives everything from carefully sourced liquor subscription brands to providers of grooming products. We hope our guide leads you to a box of special products.  
We also wrote reviews of 10 Subscription Boxes for Kids and 10 Great Subscription Boxes for Women. If you love coffee, check out our review of the 10 Best Coffee Subscription Boxes.