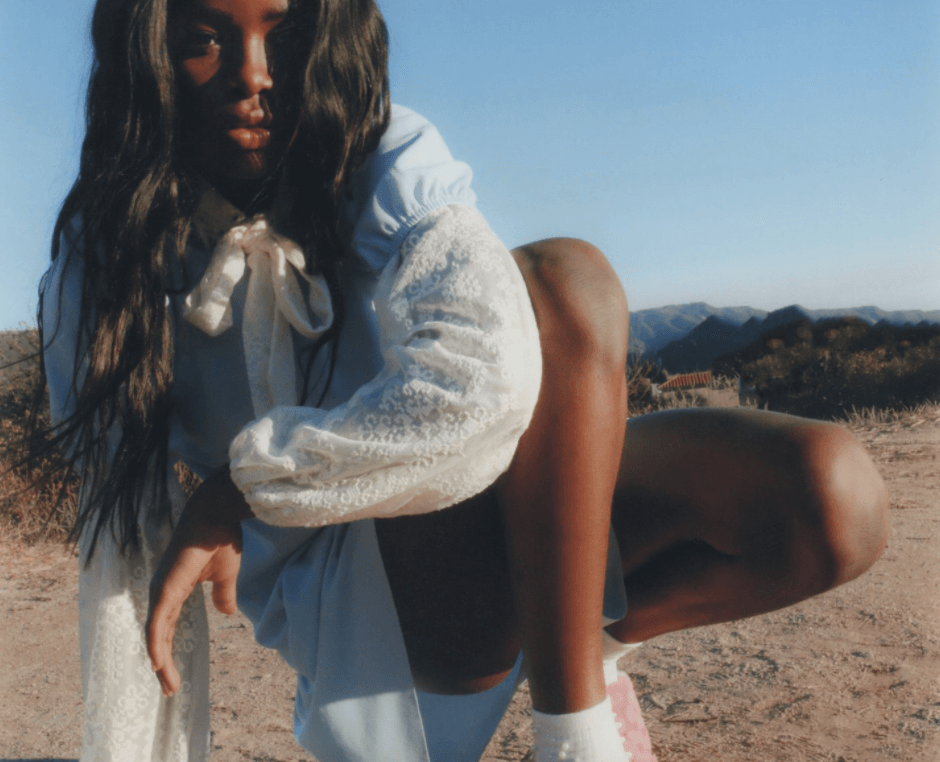 As one of the most well-curated lifestyle retailers in the U.S., Urban Outfitters offers a unique combination of products for men and women. And when we say unique, we mean it. The company not only uses recycled materials to create new clothing but also remakes old garments, giving them a totally new, fresh look. One piece at a time. The creativity involved is unquestionable, but what do the customers say? Is the brand worth your money? In this article, we will look at the Urban Outfitters review, dive deep into the brand's history and values, and build our unbiased review.
If you are curious whether Urban Outfitters fits your expectations, keep reading to learn more about the company's mission, products, customer service, and most importantly, the reviews of previous customers.
About Urban Outfitters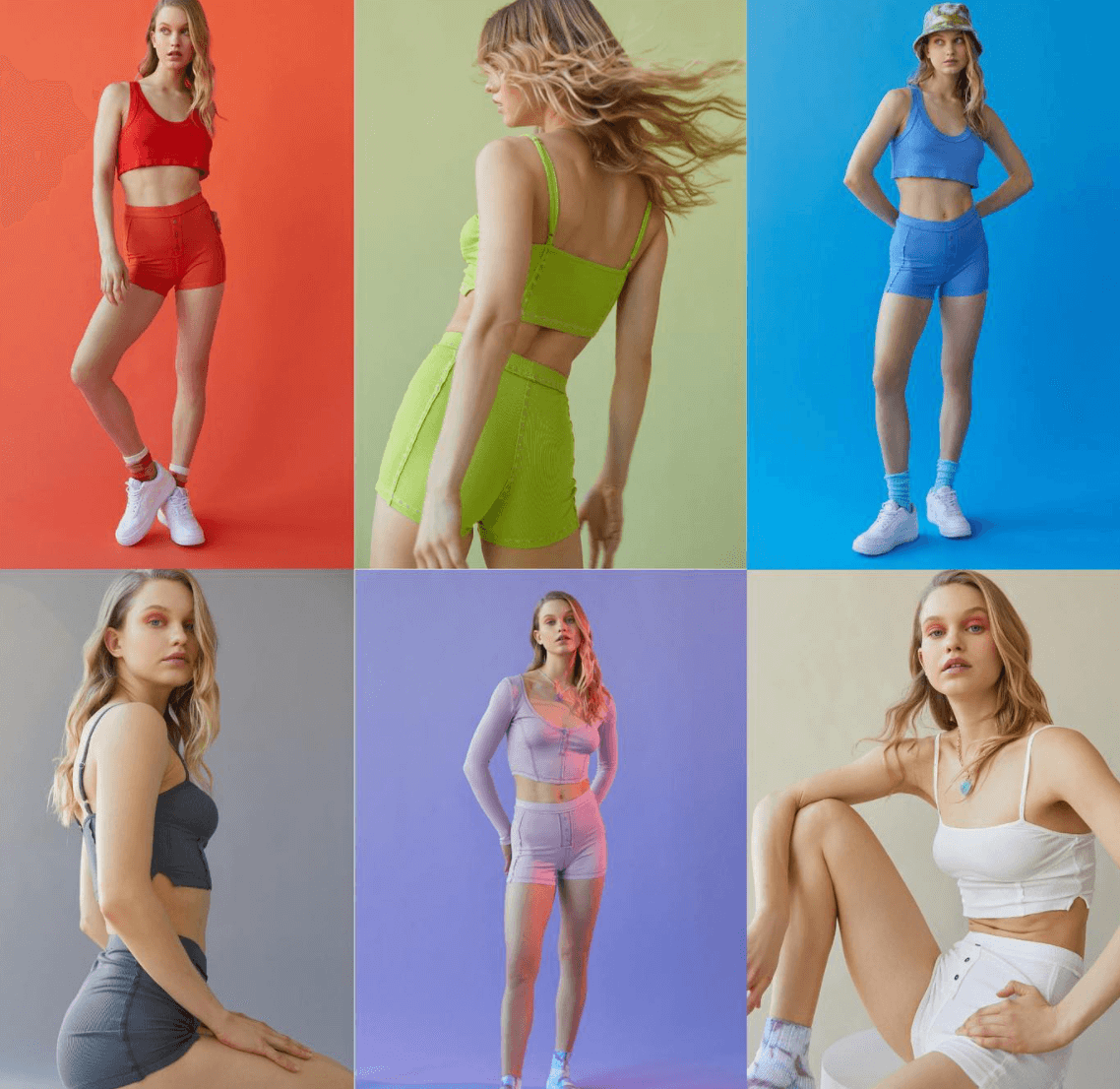 The history of Urban Outfitters goes back to 1970 when the company was founded across the street from the University of Pennsylvania.
The original idea was to create an inspiring center for like-minded college-age individuals and give a unique retail experience that combined creativity, and cultural understanding.
As the popularity of Urban Outfitters has grown, so did their selection of products. The company soon expanded into a small department store welcoming a greater community with restaurants, music, and common spaces.
Besides the well-known Urban Outfitters clothes, the company offers men's and women's shoes, accessories, home, lifestyle, and beauty products. But what makes Urban Outfitters truly unique is the company's mission of "making old new again".
They have an entire team collecting vintage pieces and old materials from all over the world. These sustainably sourced garments are then repurposed, reinvented, and sold as renewed, unique pieces.
Before we dig deeper into the world of Urban Outfitters reviews and take a closer look at the products, let's see our selection of pros and cons you should know about.
Pros
An extensive selection of fashion, beauty, lifestyle, and home products, all in one place
Reasonable, affordable prices at each product category
Transparency in the review section, previous buyers are encouraged to submit reviews and upload photos of the purchased items
Reinvented, repurposed old garments
Multiple options to reach customer service
Accepts returns and exchanges
Cons
Orders may experience delays
The company has got a bad media reputation due to the lack of transparency in terms of ethical production and labor policy
Slow refund process
Urban Outfitters Clothes review
One of the best ways to see if a company is worth your money and trust is to see what products they sell. In the next section of our review, we will cover some of the most popular products from each category and see what customers have to say about them. It's similar to other brands like Forever 21.
Without further ado, let's take a look at Urban Outfitters clothes, home, lifestyle, and beauty assortments!
Urban Outfitters Dresses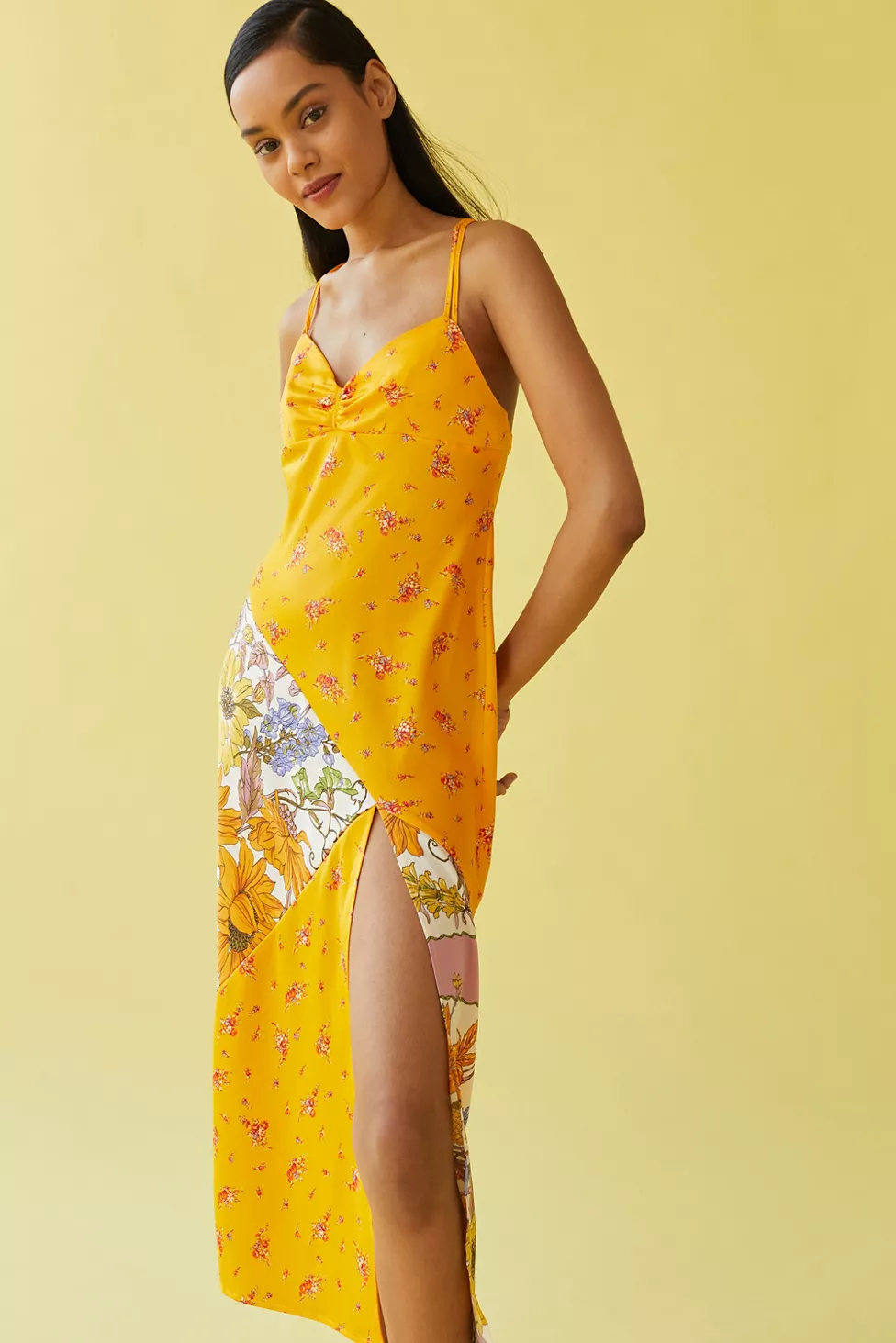 Looking at the selection of Urban Outfitters dresses, the very first impression is that no matter what type of dress you are looking for, you have pretty good chances to find something you like.
At Urban Outfitters, you can find a broad range of casual floral dresses and sporty polo dresses. But if you want to create a more elegant outfit for a special occasion, there are plenty of little black dresses and other party wear options to choose from.
In terms of the categories, the brand differentiates four categories: Casual Dresses, Going Out + Party Dresses, Mini Dresses, and Maxi + Midi Dresses.
On the website, you have the option to filter the products by their style, neckline, sleeve, material, color, size, price, and brand. This way you can see which clothes are made of renewed materials and you can also catch a glimpse of the Urban Outfitters Vintage collection.
Now let's take a look at the prices. The cheapest item is a 100% viscose mini dress that costs $45, while the most expensive dress is $359.
Men's Graphic Tees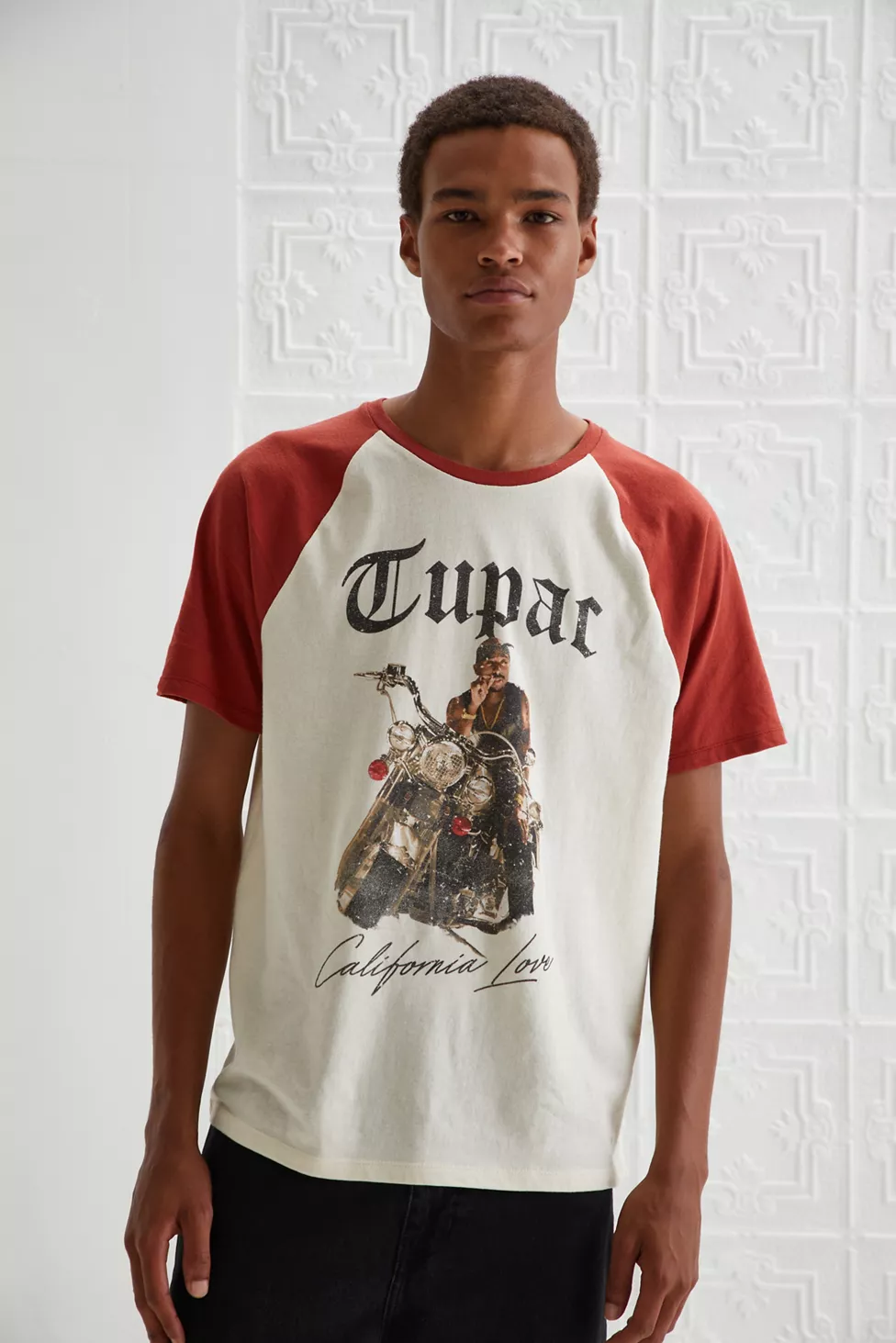 We cannot consider our Urban Outfitters clothes review complete without discussing one of the most popular and best-selling items, the men's graphic tees. The brand offers an extensive selection of stylish and comfortable tees in various designs.
These pieces are more on the casual and sporty side, so if you are looking to refresh your wardrobe with such pieces, you might want to take a look. Similar to the Urban Outfitters dresses, tees are organized in different categories, such as Music, Pop Culture, Brands + Logos, Art + Design, and Sports.
A popular filter is Graphic Genre which allows you to filter the tees by subcategories such as Movies + TV Shows or Anime + Manga.
The prices of short-sleeved tees vary from $29 to $169. The cheapest long-sleeved tee will cost you $34, while the price of the most expensive hoodie sweatshirt that is currently available is $710.
Urban Outfitters Home Review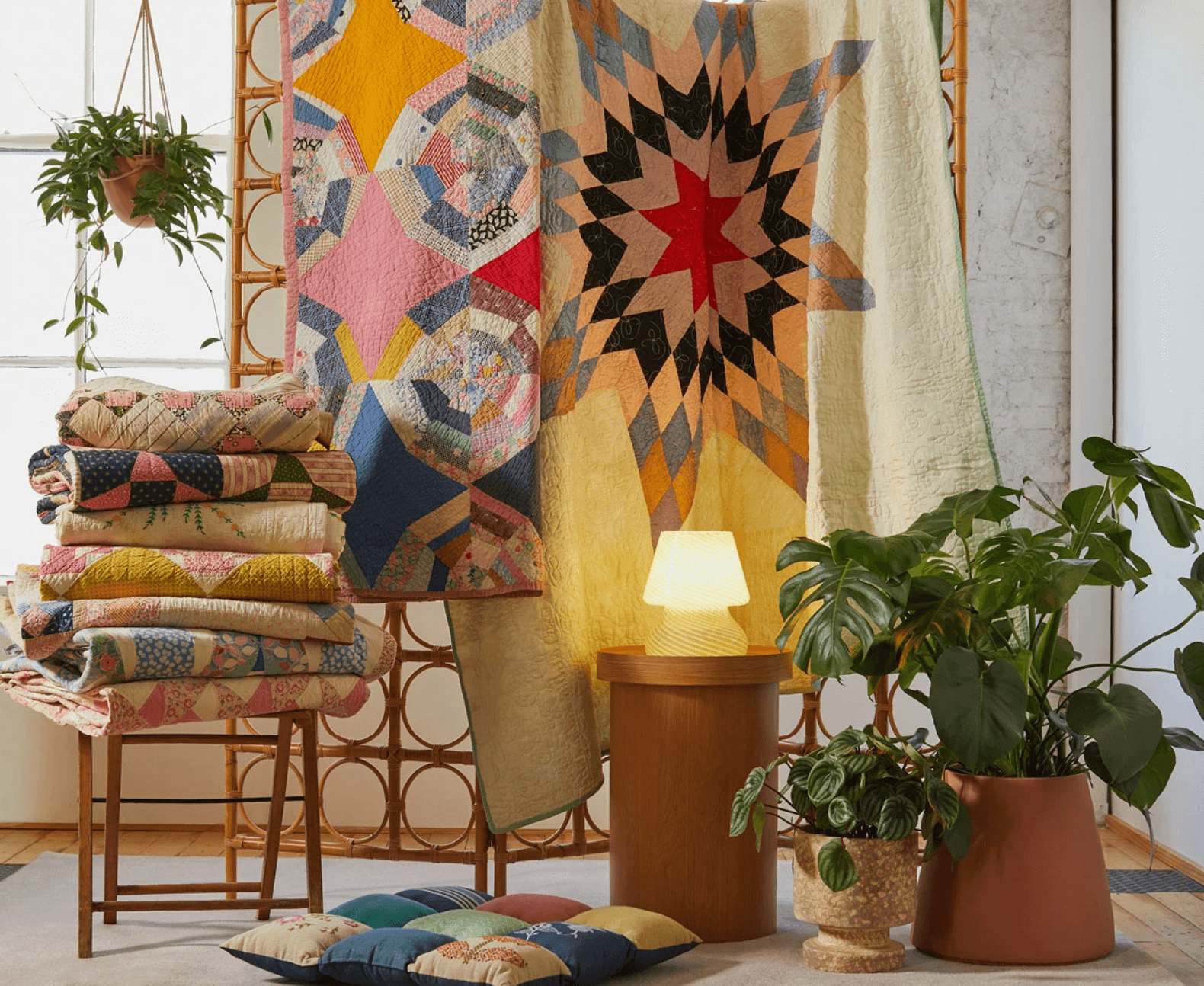 Now let's shift the focus from Urban Outfitters clothes to the company's second most extensive product line, the Urban Outfitters home assortments.
Scrolling through this section you can find furniture for any room in your home, shop for beddings, home decor, and many more stylish accessories such as mirrors or wall art.
Urban Outfitters Rugs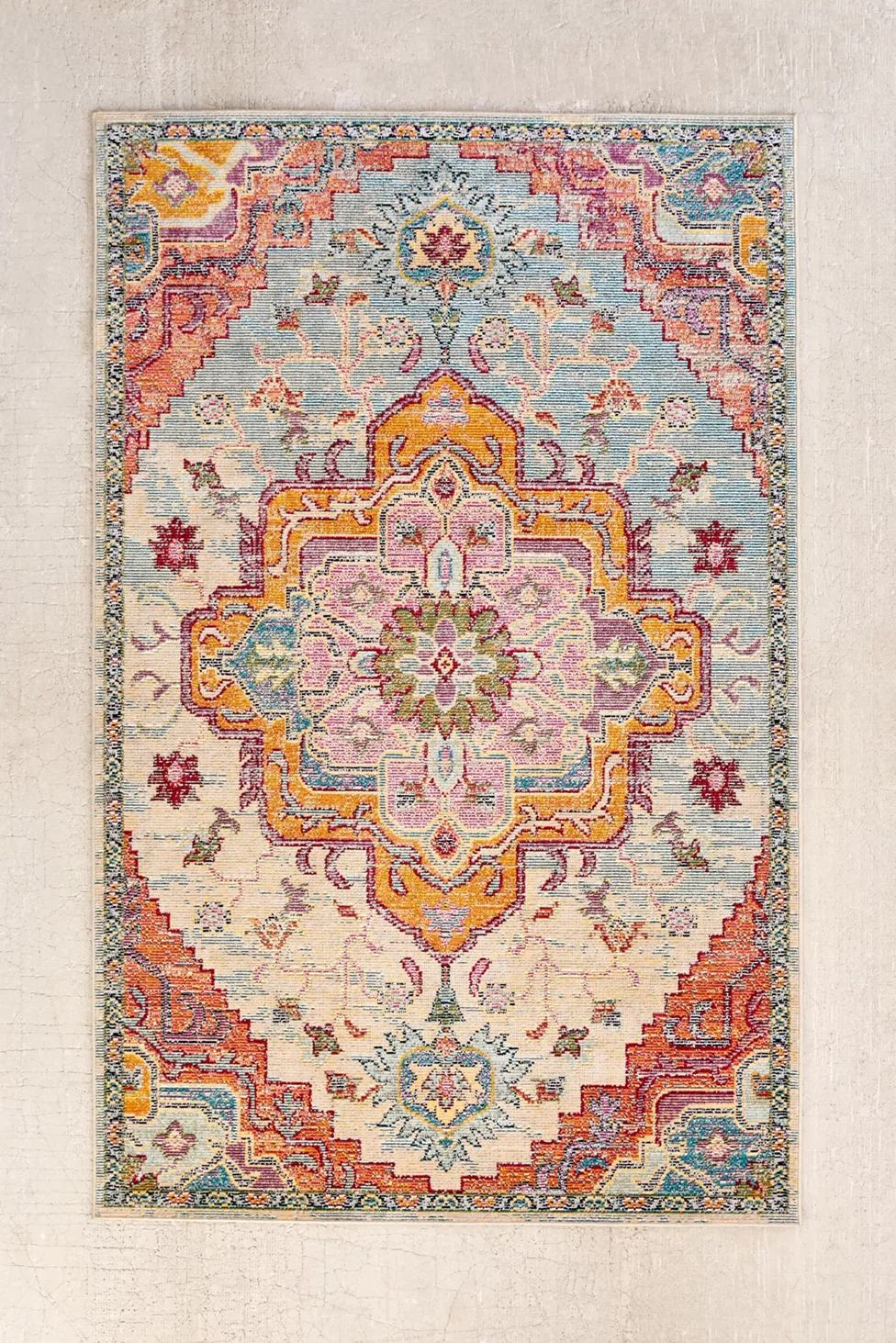 A gorgeous rug is the best addition to turn your place into a home, especially if you can find one that reflects your style and personality. The Urban Outfitters rugs are versatile and available in various colors, patterns, sizes, and materials.
So no matter if you prefer Boho, Modern, Novelty, Persian, or Moroccan style rugs, chances are, you will find one that matches your taste.
Looking at the rug types available, the company offers indoor and outdoor area rugs, bath mats, doormats, and shaped rugs, too. Regarding the pattern, you can find textured, printed, solid and novelty rugs in a broad range of colors.
The Urban Outfitters rugs come in 10 different sizes: 2X3, 2X8 Runner, 2.5X8 Runner, 3X5, 4X6, 5X7, 5X8, 6X9, 8X10, and 9X12. The prices seem reasonable, with the cheapest woven rug ranging between $24-$229.
The price of the most expensive rug starts at $59 and goes up to $1,239. Needless to say, the bigger the size, the higher the price goes up.
But are Urban Outfitters rugs worth it? Well, nothing speaks better than the feedback of previous customers, so we jumped right into the comment section to see what people have to say.
Based on the Urban Outfitters reviews, people are generally satisfied with the rugs, they are happy with the quality of the materials and say that the colors are as pictured on the website.
So we believe that it is safe to say that purchasing a rug from Urban Outfitters is something worth doing, especially if you are into vibrant colors and vintage vibes.
Urban Outfitters Lifestyle Review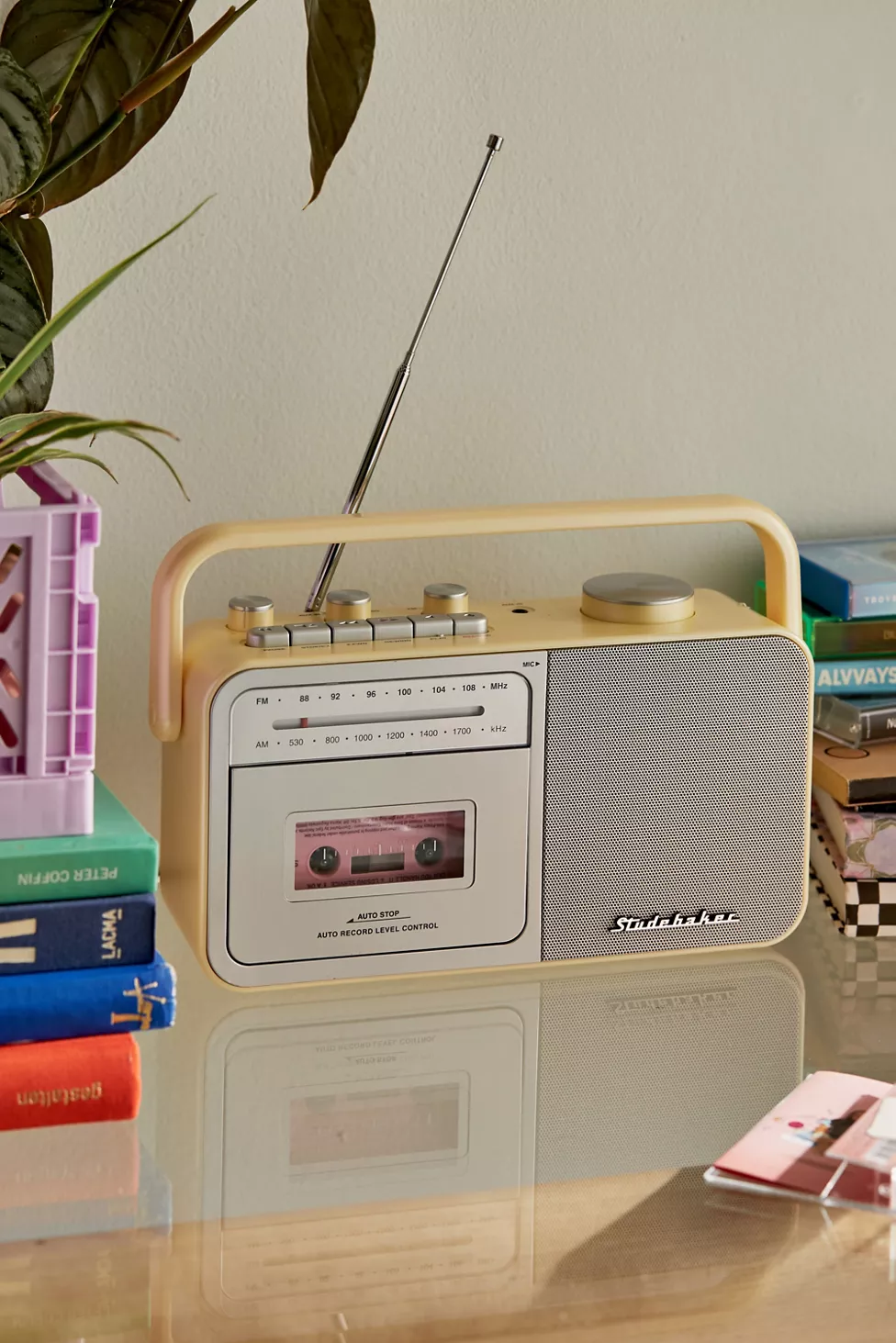 If you want to surprise someone with a special gift or you are simply looking for some creative addition to your home, take a look at the Urban Outfitters lifestyle product.
As you start scrolling, you have the impression of being in a gift shop with all sorts of options designed for all sorts of people. You can shop for cute lamps, retro books, colorful phone cases, vinyl phonographs, tech gadgets, and a lot of other everyday stuff.
On the Urban Outfitters website, there are 9 different product categories you can browse. There is truly an extensive selection of products, so it is worth taking a closer look:
Music: Under this category, you will find CDs, cassettes, vinyl, and record players
Electronics + Accessories: A broad range of lifestyle products including phone cases, Bluetooth speakers, home diffusers, and many more
Books: A selection of classics, bestsellers, and coloring books
Desk Supplies: Creative and colorful everyday items you need around your desk
Fun + Games: Card games, board games, skateboards, etc.
Health + Wellness: Under this category, you can find complete toothbrush sets, hair supplements, period underwear, even microwavable slippers
Fitness + Outdoors: If you are looking for colorful basketball or stylish roller skates, this is the category you should check out
Smoke Shop: Here you can find ashtrays, grinders, incense holders, and electric lighters
Pets: Last, but not least, the Pets category has some cute accessories you can surprise your pets with
Urban Outfitters Beauty Production Review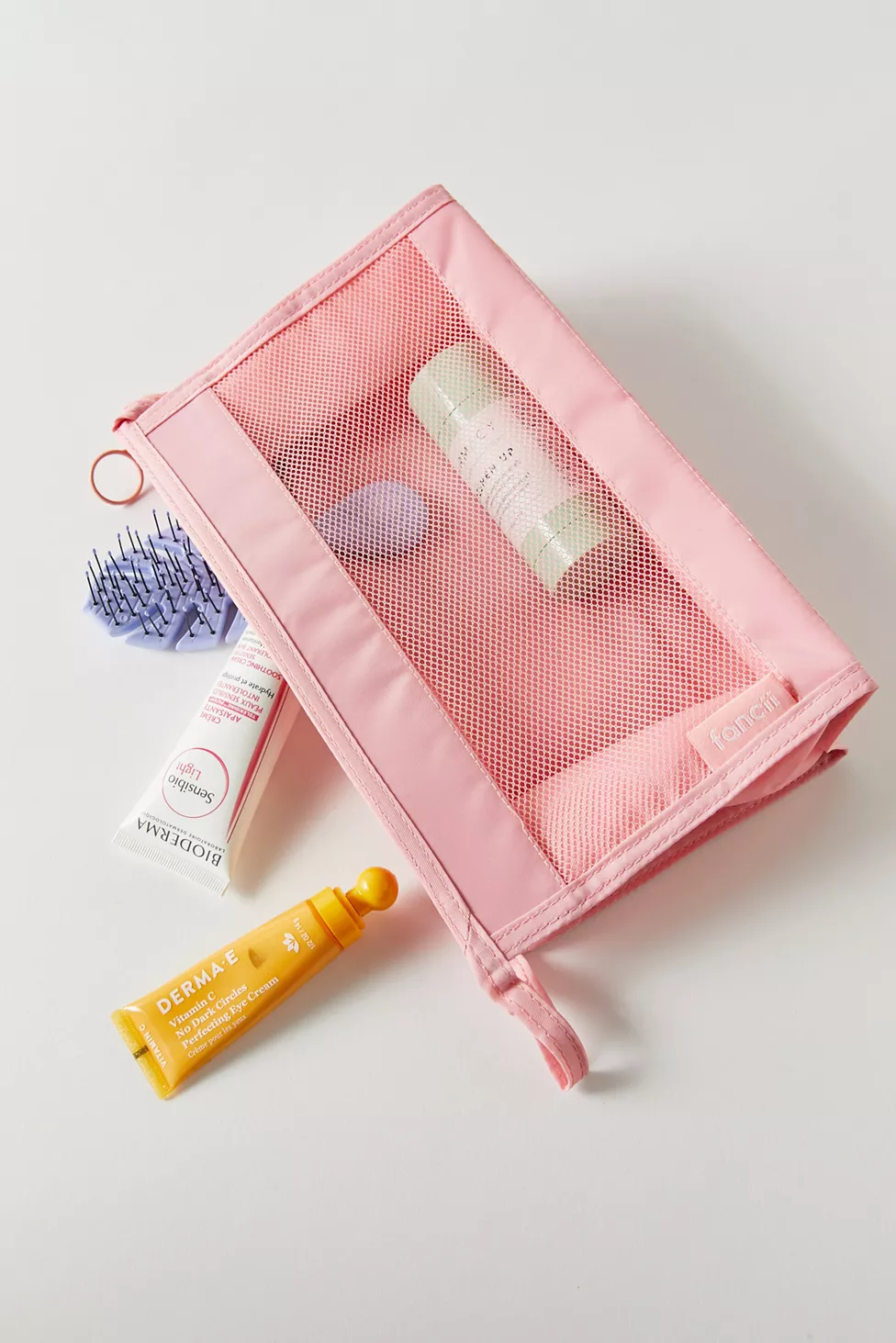 Before we dive into the Urban Outfitters reviews from customers, let's take a quick look at the brand's beauty selection, too.
The company offers a well-curated mix of beauty assortments for both men and women from brands like Bioderma, Mario Badescu, Freeman, and Revolution, just to mention some.
No matter if you are looking for skincare, makeup, hair, perfume, or any other wellness product, under the beauty category you will find plenty of options to choose from.
The prices are reasonable, for only a couple of dollars, you can get cool face masks, lip gels, or gorgeous nail polish in a wide range of colors. So if you are short on gift ideas, Urban Outfits is definitely a go-to place to get some inspiration and eventually shop for gifts.
Urban Outfitters Reviews from Customers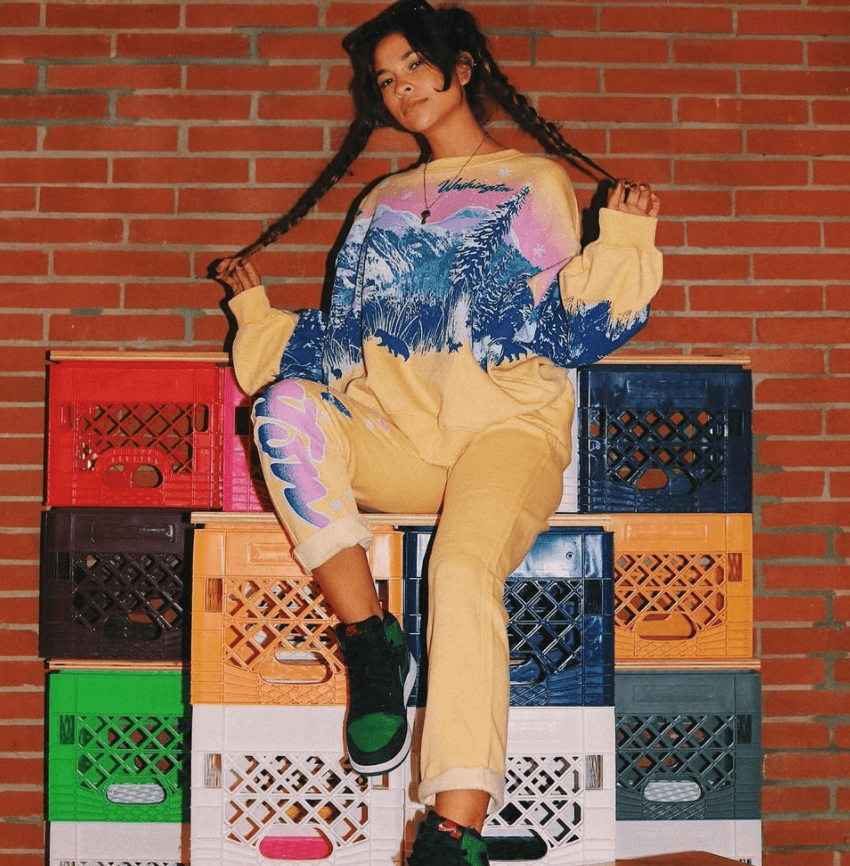 To give you our in-depth, unbiased review, now let's turn to one of the most significant parts of this review: let's see what the previous customer has to say about the company.
We really appreciate the fact that Urban Outfitters encourage buyers to leave reviews under the purchased items. The company created a separate page for this purpose, with instructions on how to write a review.
Previous customers are also allowed to upload pictures of the purchased item, which, we believe, helps many to get an idea of what to expect when ordering a particular product.
But let's discuss the opinion of UO customers. We checked Urban Outfitters reviews from multiple sources and found that the majority of customers are impressed with their purchases.
They describe the products as adorable, stylish and they also appreciate the company's ambition to remake vintage clothes. People are fine with the price range and enjoy the diversity of mixed product types.
However, when it comes to shipping and customer service, they seem to be frustrated. Once we started to read reviews on Trustpilot, things started to change.
The truth is that several buyers left negative comments. We came across lots of complaints about orders taking too much time to arrive, shipped items arriving damaged, and the refund process taking weeks instead of days as promised by the company.
Sign Up for Urban Outfitters
Signing up for Urban Outfitters is a fast and straightforward process. The company will ask you for your email address and phone number. You can choose your style preference, either men's or women's, but you also have the option to skip this step.
If you are interested in exclusive offers and early access to sales, with a simple click you can subscribe to the Urban Outfitters newsletter, too.
Once you sign up, you can create a wishlist with your favorite products, enjoy fast checkout and track your orders.
Where to Buy Urban Outfitters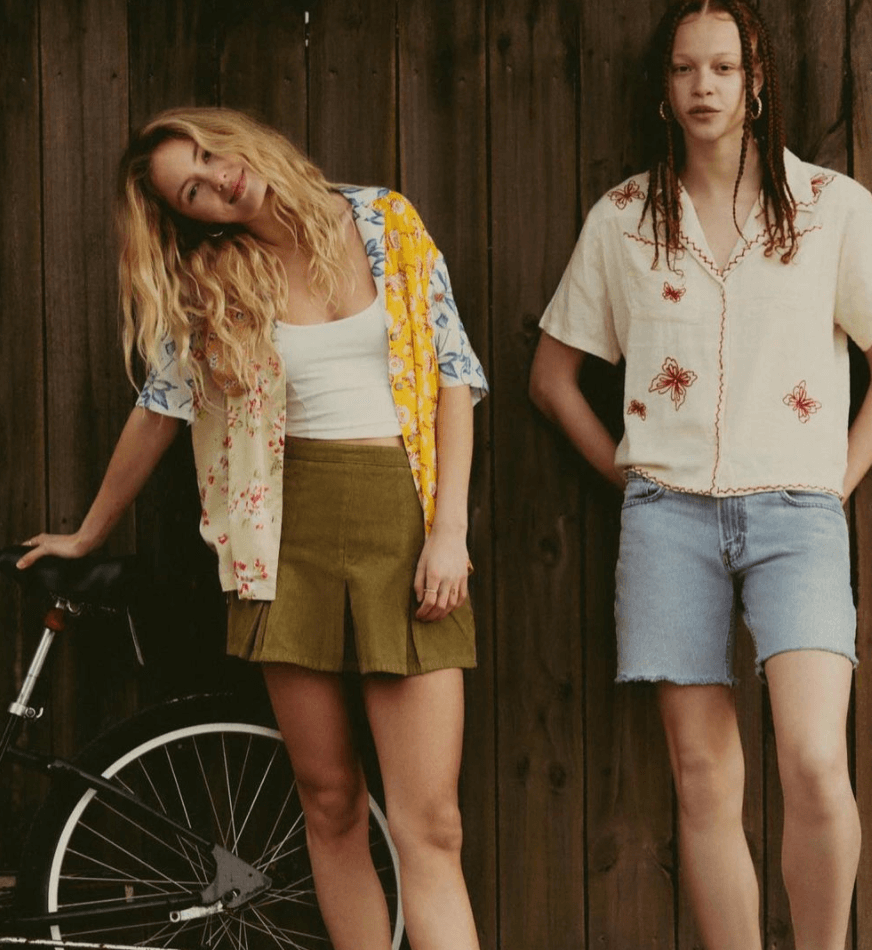 If you want to buy Urban Outfitters, the company has almost 300 physical stores across the United States, Canada, and Europe. To find the closest store to your home, go to the Urban Outfitters website and check their store locations page.
The page has a list of all stores worldwide, but also a store locator that allows you to search for nearby stores.
At the time of writing this review, Urban Outfitters has a total number of 264 stores in the following countries:
United States
Canada
European countries: Austria, Belgium, Denmark, France, Germany, Ireland, Italy, The Netherlands, Poland, Spain, Sweden,
United Kingdom
Needless to say, if you don't live in one of the countries above or you simply prefer online shopping, you can easily place an order on the Urban Outfitters website.
Popular Alternatives to Urban Outfitters
Urban Outfitters Shipping and Return Policy
Our review cannot be complete without discussing the shipping and return policy of the brand. To give you accurate information, we looked at the company's website and Urban Outfitters shipping reviews from previous customers.
The brand offers both national and international shipping at different rates. For U.S. shipping, you can choose for 4 different types of shipping options:
Standard: If you choose this shipping type, your order will arrive in 5-8 business days and it costs $4.95 for orders up to $49.99. For $50 orders and above the company offers free standard shipping.
Express: Express shipping is $14.95, and your order will arrive in 2-3 business days.
Rush: For $21.95 you can opt for rush shipping that allows you to receive your order in 1-2 business days.
Truck: Your order will arrive within 2-4 weeks once it is shipped from the warehouse. The cost of truck shipping varies.
In terms of international shipping, Urban Outfitters ships to Canada, Australia, New Zealand, and all other countries in the world.
Urban Outfitters Return Policy
Looking at the Urban Outfitters return policy, the process seems really straightforward and practical. You can return or exchange almost every product within 30 days from the day of purchase or delivery.
Online order: If you want to return or exchange an online order, you can do it easily by sending back your order by mail or returning it to a store.
In-store purchase: To return your in-store purchase, you are asked to take the purchased items to a nearby store.
Furniture: You can return your Urban Outfitters furniture within 30 days from the date of delivery.
In case of any defect, you are allowed to return your purchase within 1 year from the date of the purchase.
To return furniture that was delivered by truck, you are instructed to contact the company at [email protected] or call (800) 732-2306 from 8 am to 10 pm EST Monday through Friday, or 8 am – 5 pm EST Saturday to schedule a return pick-up date and time.
Once your return is processed, you will receive a full refund.
Urban Outfitters Promotions & Discounts
If you are looking for an Urban Outfitters coupon, we've got quite good news for you. The company's website has a dedicated page for this, listing an impressive selection of promotional prices and special discounts.
You will find here free shipping deals, 10% off discounts, freebies, and many more. We also advise you to do quick web research, too, because chances are you might find an Urban Outfitters promo code that is not listed on the official website.
You can also purchase an Urban Outfitters gift card on the website or at any of the physical stores in any amount between $25-$1000 USD/CAD.
Urban Outfitters Customer Service
If you want to reach out to the Urban Outfitters customer service, you have 3 main options to do it:
Chat: You can either opt for the in-built chatbot or text the company at 800-282-2200.
Social: You contact Urban Outfitters on Twitter and Facebook. If you want to reach out to them on Twitter, make sure to tag @UOHelpMe, @UrbanOutfitters, or use the #UOHelpMe hashtag.
Phone: You can reach the Customer Service team at 800-282-2200 7 days a week from 7 AM to 12 AM EST. This option is only available in the US and Canada.
Urban Outfitters Reviews: Editor's Verdict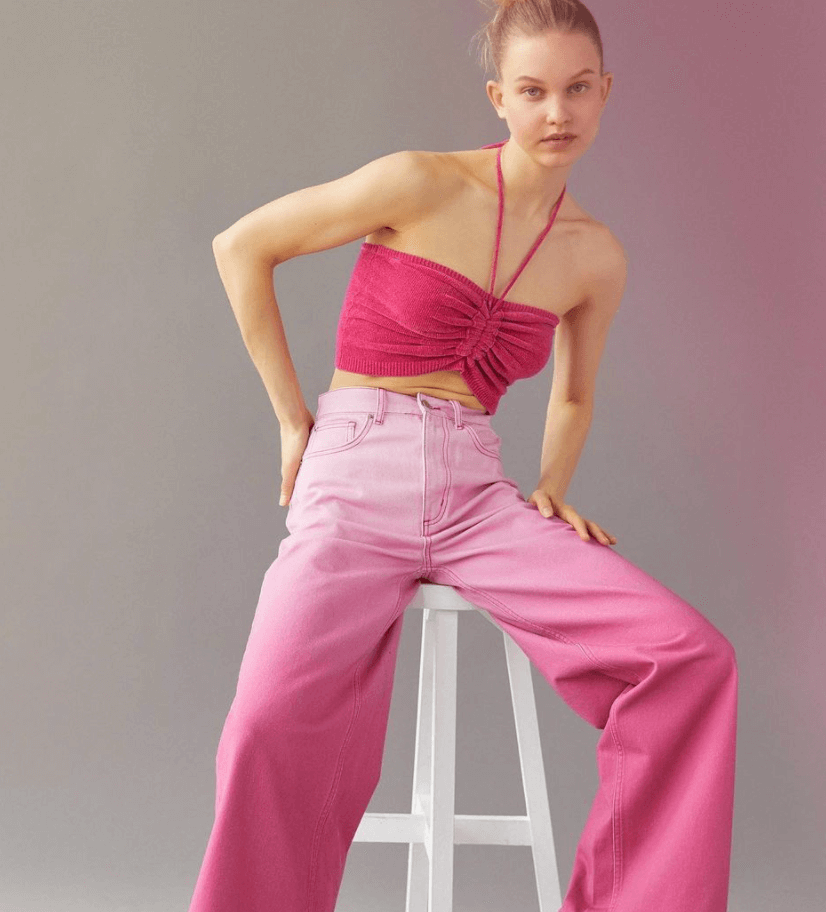 Now that we analyzed the brand's history, policies, and products, and also took a close look at the Urban Outfitters reviews, let's see if the brand does or does not worth your money. At this point, we can confidently say that yes, it does!
Undoubtedly, the company still has a long way to go to improve its communication and customer service, particularly when it comes to shipping and media reputation.
But based on what we learned about the products and the feedback we read from previous customers, Urban Outfitters seems to be a legit company selling quality, chic and creative products. So despite the customers' complains about the service, the quality of the product and the reports regarding revenue and the growth by Forbes and CNBC a lot of customers still find Urban Outfitters worth the attention.
We especially like the combination of products and the versatility that allows you to find everything you need in one place: clothes, shoes, furniture, beauty products, and even gift ideas.
So if you are looking for unique and stylish clothes, beauty products, or creative additions to your home and lifestyle, the overall conclusion of our unbiased review is that Urban Outfitters is a great place to go.
Still on the lookout for other amazing brands? Check out these amazing brands like AYBL, DoYouEven, Ellie Activewear, and Carbon38. 
Urban Outfitters FAQ
Is Urban Outfitters fast fashion?
Despite the company's aspiration to remake vintage garments and recycle old materials, Urban Outfitters is considered one of the leading fast-fashion brands in the U.S.
The brand continuously launches new products and collections, and there is no information about any future goals to reduce their water usage and waste.
Urban Outfitters does speak about sustainability and shares ideas here and there about approaching the fashion industry with care for the environment, but they still use harmful chemicals during production.
How long does Urban Outfitters take to ship?
Depending on your location and the type of shipping you opt for, you can receive your Urban Outfitters order within 1 to 8 business days.
Standard shipping can take up to 8 business days to arrive, but you can get your order shipped in 1-2 business days if you pay extra for the Rush shipping method.
Buyers from outside the U.S. can expect their order to arrive within 5-15 business days. This can vary from country to country.
Is Urban Outfitters ethical?
Scrolling through Urban Outfitters reviews, people seem to be disappointed in the brand.
Supplier factories reported the company for not paying for completed orders and the media has been loud many times about racist attitudes towards customers in Urban Outfitters stores.
Due to the lack of transparency on the matter, we think that the company still has a long way to go and some improvements should be made.
Does Urban Outfitters take Apple pay?
Yes. In terms of accepted payment methods, Urban Outfitters accepts Apple Pay, along with Visa, MasterCard, American Express, Discover, JCB, China Union Pay, Diners Club, PayPal, Afterpay, Urban Outfitters Gift Cards, and Urban Outfitters Store Merchandise Gift Cards.