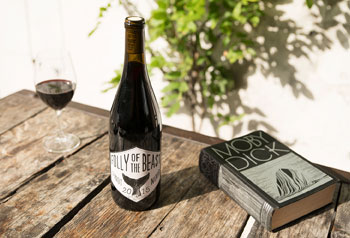 There's a new wine club on the market, and this one's quite different from the rest. Offering a wide selection of hand-picked wines, including white, red, rosé, sparkling, and even vegan at surprisingly affordable prices, Winc Wine Club is finding new ways to make top-quality wine more accessible to wine lovers. Our Winc Wine Club review will determine how good the brand is.
Featured in popular publications such as Forbes, Business Insider, and BuzzFeed, Winc is certainly making waves in the wine industry. But is it right for you, your taste buds, and your wallet? In this Winc Wine Club review, we'll take a close look at Winc wines, membership, pricing, and customer reviews. We'll help you decide if this is the club you should spend your money on.
What Is the Winc Wine Club?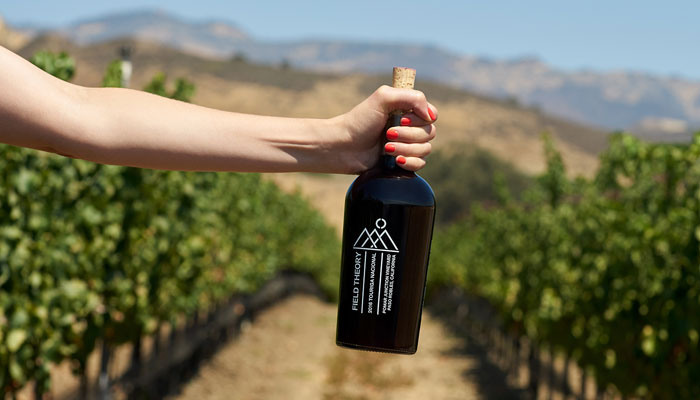 One of the highest-rated wine clubs in the United States, Winc, was founded in 2012 by two men. They believed that wine should be more accessible, simpler to get, and easier to enjoy. The founders are Xander Oxman and Geoff McFarlane. Oxman and McFarlane partnered with a winemaker and sommelier Brian Smith to create a club that could be tailored to their customers' palates.
The California-based winery focuses on creating and curating over a hundred wines for the wine lovers out there. Furthermore, a personalized wine club that offers an online membership experience with wines that you can find on the menus of restaurants nationwide, as well as on retailers' shelves.
Winc has been featured in more publications and websites than we can possibly count, including NBC News, Refinery 21, LA Times, Forbes, and Wine Enthusiast. Featured as "The sustainable brand that's taking organic wine mainstream" in Refinery29, and a club that is "far from your average modern wine clubs" in Forbes, Winc has clearly sat its reputation in the wine world. Winc is also a partner of the international 1% for the Planet organization, donating one percent of their sales to environmental causes.
Pros
Reasonably priced wines starting at $13 a bottle
Flexible membership that you can skip or cancel anytime
Great variety of wines sourced from different regions
Eco-conscious company with partnership with 1% for the Planet
Free shipping on orders over four wine bottles
Reactive and helpful customer support team with great wine recommendations
Cons
Not the largest selection of wines out there
Membership available only on the US territory
How Winc Wine Clubs Works
A Winc Club membership is an effortless way to try out new wines and pairings with bottles of excellent wine delivered straight to your door. It is every wine drinkers dream.
The first step to subscribing to the Winc Wince Club membership is to answer a six-questions quiz on the website to define your Palate Profile™. The Winc team assesses your answers to send you wines tailored to your tastes. You can rate to get more accurate recommendations for upcoming shipments.
Becoming a member of the Winc Club draws in many advantages, including:
A Satisfaction Guaranteed policy: you will never pay for a bottle that you do not like
A Flexible Membership: as a member, you can skip a month when you do not feel like receiving wine
A Flexible account: you can cancel your account anytime through the phone or live chat
Discounts: members save 10% on orders of 12+ bottles, and you can refer a friend to earn credits
How to Select a Winc Wine?
Each of Winc's own wines has a rating on the Winc website by customers who have tried and described the wine. Winc describes each one of their wines with a few adjectives to help you choose your perfect bottle so selecting a bottle is easy for amateurs too: "easy-drinking, fruity, crowd-pleaser," "elegant, complex, savory," or "velvety, dark fruit, balanced." That way, you already know what you are getting into, even if you are not the epitome of wine savviness.
The company then describes the wine's body and sweetness, its winemaking process in terms of sustainability, its tasting notes, and its alcohol content.
Winc Red Wines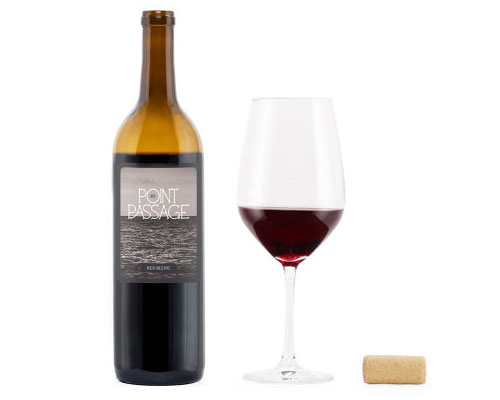 When we looked at Winc Red Wines for this review, we have found that the company offers more than 25 different bottles of wine that range from Syrah to Merlot, with the odd new rosé release for those looking for something crisper and fresher.
2019 Pacificana Merlot
The Californian Merlot retails for $14.99 and $12.99 for Winc members. Rated 4.1 by over 100 customers, the Pacificana Merlot boasts a "tart, earthy, classic" taste with notes of cherry, pink pepper, spice, and tomato leaf.
Pacificana features a medium and dry body, with woody and fruity notes given by the French and American oak it has been aged in. Styled for a new generation of wine enthusiasts, the plummy Merlot embodies the California landscape's pioneering spirit. This red wine is perfect to pair with your favorite comfort foods like Mexican food, cured meats, and cheeses.
2019 Folly of the Beast® Pinot Noir
The 2019 Folly of the Beast® Pinot Noir was sourced from the Central Coast of California, and with over 2605 customer reviews on the Winc website, it is undoubtedly one of the company's best-selling wines. Members can purchase the Folly of the Beast for $16.99, while non-members can enjoy a good bottle at $18.99.
A silky wine with notes of red fruit, this Pinot Noir pairs perfectly with red meats, lamb, and barbecue, as well as cheeses and a variety of veggies. It features a medium, dry body with earthy, cedary notes coupled with dark cherry, strawberry, and violet.
Aged in 30% new French oak for 12 months, this red wine is a Pinot Noir with stature, with enhanced notes of sweet spiced and freshly chopped wood that is sure to enchant you.
2019 Capuchon Syrah
Capuchon Syrah is one of Winc's best-selling wines, with a complex, elegant, and savory body. It retails for $22.99 and $19.99 for members.
Capuchon Syrah is dry, with a medium body that is low in sugar and features notes of bacon, baking spice, plum, and rhubarb. Add a textured taste of black cherry, allspice, and eucalyptus, and you have a homage to California-born Rhône varietals, with a rich and smooth body that pairs exceptionally well with all kinds of meats, cured, stewed, from pork to lamb.
Winc White Wines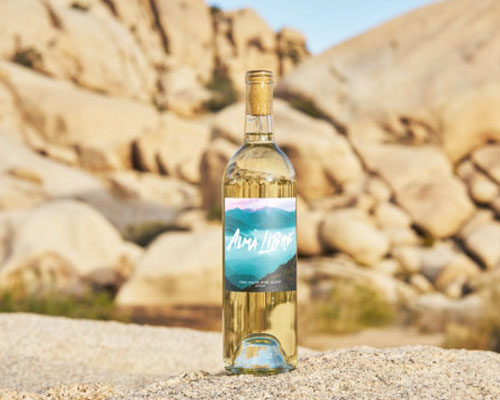 Winc offers a selection of white wines with fresh, citrusy notes that pair with a great range of foods. White wine is made from pale-skinned grape varietals vinified with minimal contact with the skins. Since color is obtained from the grape skins, preventing the wine from picking up the pigment or tannins from the skins allows the color to remain greenish-clear to deep gold.
2019 Kin + Country® Chardonnay
The Kin + Country Chardonnay is sourced in Lodi, California, which gives it sunny notes of ripe fruits, including apple, pineapple, citrus, and wet stone. This Lodi Chardonnay comes from a region that has been in winemaking since the 19th Century, with collaborative winemakers and family-run wineries.
The Kin + Country Chardonnay retails for $18.99 and $16.99 for members. Its dry, medium body is vibrant and citrusy and pairs amazingly well with delicate dishes made with poultry, shellfish, salad, and Mexican foods.
2019 Invoke Sauvignon Blanc
For a great Sauvignon experience, serve the 2019 Invoke chilled with fresh foods such as Thai, shellfish, sushi, and salad. With a rating of 4.3 on the Winc website, this Sauvignon Blanc comes from Edna Valley, California, and retails for $14.99 ($12.99 for members).
Described as quaffable, citrusy, and crisp, the 2019 Invoke Sauvignon Blanc has a light body and feels dry in the mouth. It features citrusy notes coupled with grass, green apple, and pear that will remind you of light spring weather and freshness.
2020 Outer Sounds® Sauvignon Blanc
Rated by over 7.500 customers, this Sauvignon Blanc retails for $16.99 (or $14.99 for members). It is made following a sustainable winemaking process in Marlborough, New Zealand.
The Outer Sounds waters of New Zealand lead to Marlborough's famous wine country. The warm days and cool nights make for the bright and ripe acidity of grapes. With tasting notes of gooseberry, guava, lime, and pineapple, the Outer Sounds Sauvignon Blanc highlights the grassy, summery taste of New Zealand grapes.
Its light and dry body feel zesty in the mouth, with incredible versatility. Pair this wine with Thai or Indian food, cheeses, or veggies, and you have got a perfect meal.
Winc Rosé and Sparkling Wines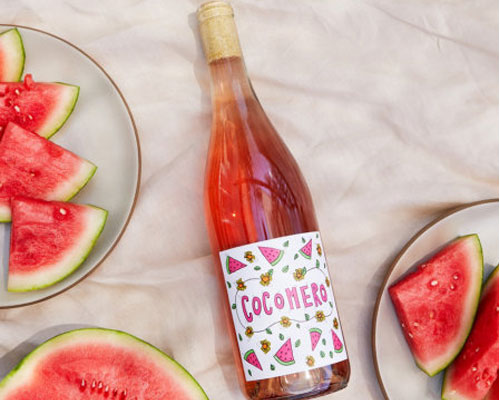 Aside from classic white and red wines, Winc also offers a selection of rosé and sparkling wines.
Rosé is made with red grapes where the juice has limited contact with the skin, giving the wine a pinkish shade and a light taste that places rosé as a perfect summer wine. Sparkling wine is made when the winemaker introduces a secondary fermentation in the bottle, which seals carbon dioxide under cork.
NV Le Grand Courtâge Sparkling Rosé
The French Grand Courtâge Sparkling Rosé retails for $28.99 (or $24.99 for members), which is a bit more expensive than the reds and whites introduced by Winc. However, with a 4.5 rating by over 100 customers, this sparkling rosé is one of the company's best sellers.
Bubbly, fruit-forward, and effervescent, Grand Courtâge boasts a surprisingly light body with a 12% alcohol content. Lively, this sparkling rosé tastes of grapefruit and berries with floral notes that embody the French way of living and pairs well with delicate foods. Serve it with Thai food, sushi, shellfish, or cheeses for a light, lively experience.
NV Finke's™ Demi-sec Sparkling White Wine
This Californian demi-sec is often sold out on the Winc website. With its vibrant, bubbly, and fun body, your taste buds will acknowledge it as your summer go-to.
NV Finke's™ Demi-sec Sparkling White Wine retails for $18.99 or $16.99 for members. It is slightly sweet, with tasting notes of candied lemon, white peach, apple, and white flowers. If you are looking for freshness and a light body, this demi-sec sparkling white wine is the way to go for brunch, lunch, or dinner. It is a highly versatile sparkling white. You can combine with cheeses, fruits, fries, or Thai foods. Try it, and it is sure to become your ideal companion.
Winc Wine Club Sign Up
If you feel like treating yourself to a hassle-free wine subscription, Winc Wines Club is the one for you. Defined as "the best wine club overall" with a "fantastic wine selection, reasonable prices and fast delivery" by none other than Business Insider, Winc is the membership you need when you do not feel like committing.
Signing up to Winc takes less than 10 minutes. Simply answer a 6-question quiz to help the brand define your palate and wine tastes, after which you will soon receive your first wine shipment.
The Winc membership places itself as one of the most flexible around: not only can you rate and review your bottles to help the team select the very best bottles to suit your taste buds, but you can also accommodate a mixture of preferences with a wide choice of red, white, rosé, and sparkling wines.
As a Winc member, you are always free to skip a month or cancel your membership – no questions asked, effortlessly.
What Winc Costs
One of the highest-rated online wine clubs in the United States, Winc is also an affordable wine subscription.
Prices of Winc's own wines as follows:
Three bottles a month: $39 + $9 flat rate shipping and tax
Four bottles or more: $13 per bottle + free shipping
Winc Wine Club Review from Customers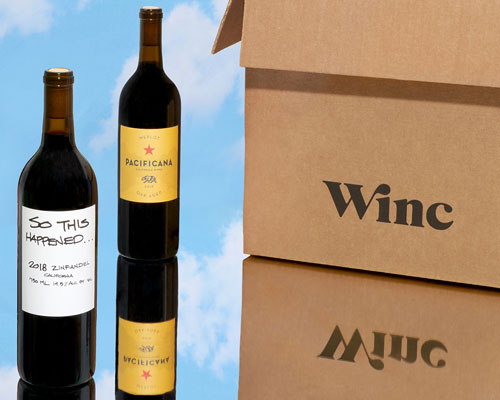 When we started writing this Winc Wine Club review, we took a close look at the customer reviews around the Internet to see if they matched the raves the brand has received in major publications. Fortunately, reviews of Winc are very easy to find, and the company allows its customers to publish their ratings and reviews straight onto the website.
Some of the reviews are very positive, reading: "The wine selection is amazing! I have been satisfied with every suggestion and selection!"
Looking at websites like Highya and Consumer Advocates, however, we have found that some customers complained about having to be present for delivery or having to pick up their parcel from a pickup place if they weren't available. Others complained about having to call or live chat with the customer team to cancel their account.
However, most reviewers we have come across were happy with the wine selection that allowed them to discover new flavors and unexpected pairings and highlighted the possibility to switch wines if you do not like the ones chosen for you.
The flexibility of the membership is also pleases the company's customers: "I like that I'm able to skip months when I need to, and it's not a hassle. You can do it right on the site. I plan on being a member as long as they're around. Good quality, reasonably priced wine delivered for free to my doorstep. You can't go wrong."
Overall, our review has found that Winc is highly appreciated for the quality of its wine and the fast delivery across the United States.
Shipping and Return Policy
The company only offers shipping on the continental US territory at the moment of writing, excluding P.O. boxes.
Once your order is placed, it will ship within two business days of processing, and you will typically receive your parcel within 3 to 7 business days.
Shipping costs are as follows:
Three bottles: $9
4+ bottles: with shipping
$15 shipping on all Winc non-member orders
An adult over 21 years old must be present to sign for each Winc shipment as the law requires. If you can't be present to sign upon reception of your order, Winc offers the possibility to get your parcel shipped to your work or a FedEx Office that accepts packages.
Returns
Winc accepts returns on your wine orders if you are not completely satisfied with a bottle in your parcel. Customers who are not happy with their Winc order can contact the support team via text or live chat for more immediate assistance, and every return is processed on a case-by-case basis.
When you return your order, it might be subject to a restocking fee of $20. This depends on the reason for your return. You can expect your refund to process within 7-10 business days, depending on your bank.
Not a fan of the wines? The company is very understanding and will gladly credit your Member account with your bottle's total value. That way, Winc members have the opportunity of choosing another wine in their next shipment. Letting the Winc team know that you did not like one of the wines helps them recommend wines that could be better suited to your tastes.
Where to Contact Winc
If you need to contact Winc for any question that has not been addressed in this Winc Wine Club Review, you can do so via:
A contact form on the website
Live Chat
Email at [email protected]
Text at (855) 282-5829
The company's operating hours are:
Monday to Friday from 6 am to 5 pm PT
Saturday and Sunday from 7 am to 4 pm PT
The Winc team is also reactive on various social media:
Instagram
Facebook
Twitter
YouTube
Winc Wine Club Review: Editors' Verdict
To finalize our Winc Wine Club Review, we found that is worth investing in them. Based on specificities, and customer experiences, you can discover a great selection of wines. White, rosé, red, or sparkling, the company offers high-quality wines sourced all over the world. Including California, France, and New Zealand, all from the finest wineries. Moreover, they have sustainable winemaking processes that respect the fruits, the customers, and the planet.
The company is very helpful when it comes to recommending the tastiest pairings as well. White, red, rosé, and sparkling wines are all available from this top-notch winery that partners with the famous 1% for the Planet organization as a gesture towards the preservation of the environment. All in all, it seems that Winc Wine Club is a trustworthy company. You would do well to treat yourself to for new, unexpected wine tastes!
Still on the search for the perfect wine? Here's another option to consider FirstLeaf Wine Club, Blue Apron and Fresh Wine.
Frquently Asked Questions
Is Winc hard to cancel?
No, it is not. You can cancel anytime and there is no cancellation fee.
Can I get a refund from Winc?
You will have to contact Winc immediately in case you wish to have a refund for your order. Returned orders might be subjected to a restocking fee of $20.
Can I gift Winc to someone?
Yes, you can use a Winc gift card and send it to someone digitally. You can choose the amount and even write a personalized note.
Do Winc wines have less sugar?
Absolutely! Some of the wines are low in sugar. Winc says that 68 of their wines contain less sugar and these are reds, whites, and roses.
Is Winc wine keto-friendly?
Winc is low carb, keto-friendly, paleo-friendly, and vegan. The grapes used are from organic vineyards so they do not contain chemical additives or sugars.