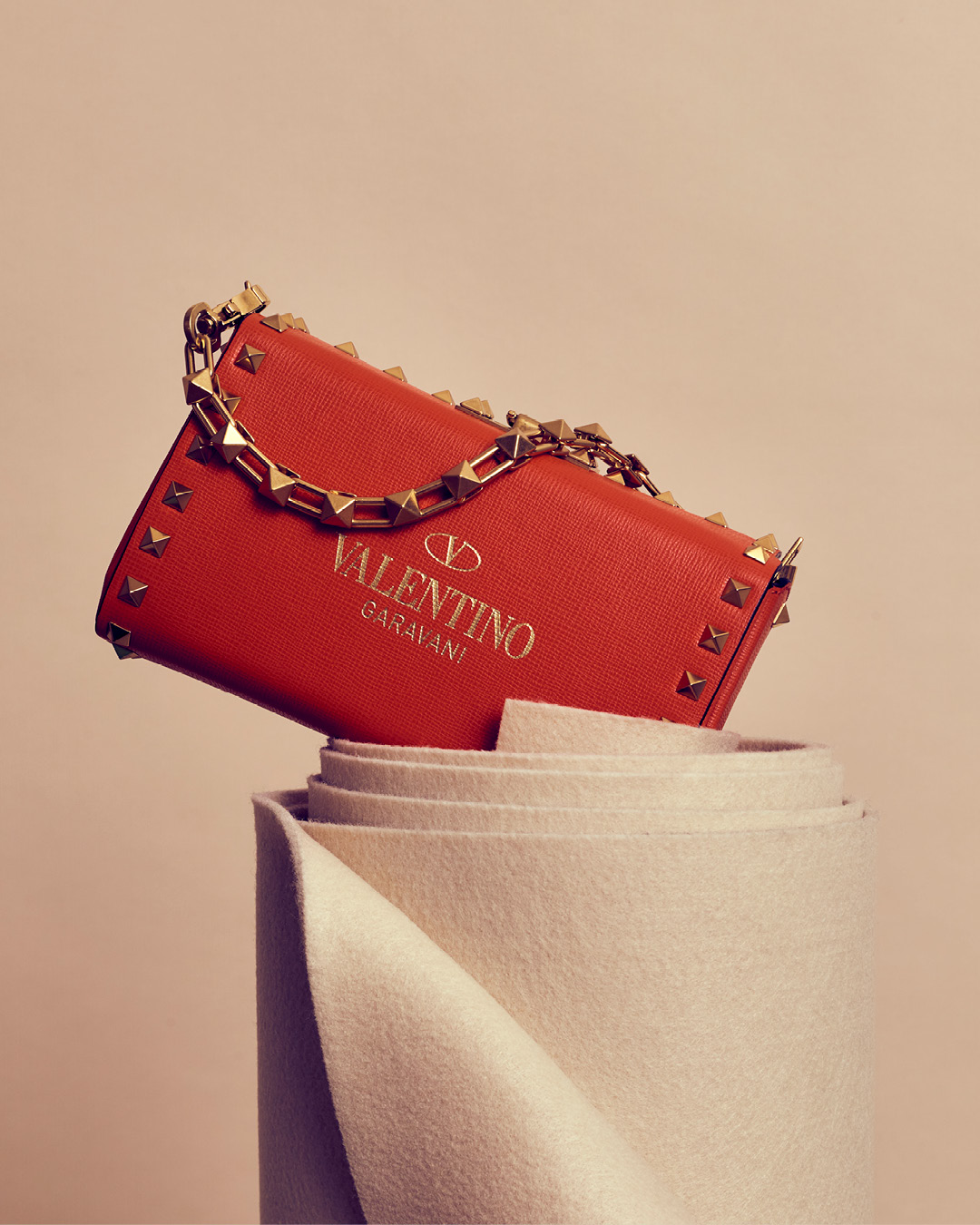 Known for the roll call of designer brands in its online collection, MyTheresa reviews reveal a luxury fashion retailer with an impressive following. With more than one million Insta followers, the company has become a high-end online brand that's bang on-trend.
From Alexander McQueen and Gucci, through to Stella McCartney and Versace, all the big names are on their list, And, with an easily searchable website, MyTheresa could just become your new fashion habit.
But with all this premium fashion, shopping at MyTheresa does come with the inevitable premium price tag.  Although with regular sales, there are some designer bargains to be had.
In our MyTheresa review, we get behind the brand to discover more about the company, its collections, and customer reviews so you can decide whether this luxury clothing brand is the right choice for your wardrobe.
About MyTheresa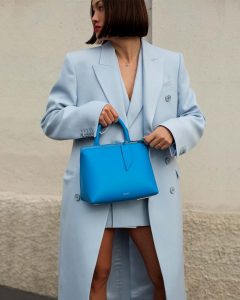 Bringing the best of today's lux fashion altogether under one virtual shop roof, MyTheresa is an online dream for designer lovers. With 200 international designers, the MyTheresa website boasts 600 new arrivals each week, so even the most discerning fashionista will be spoilt for choice.
The MyTheresa brand started 30 years ago in a physical store in the German city of Munich. The start of the online MyTheresa we know today came in 2006 when the store's founders, Christoph and Susanne Botschen, extended the business into the worldwide web.
From its initially small online presence, the MyTheresa team grew the website into a curated virtual shop where fashion lovers around the globe could browse and buy some of the latest designer styles. Initially for women, in 2019, MyTheresa launched its kidswear line, quickly followed by MyTheresa Men.
MyTheresa has grown into an online designer fashion phenomenon from its single boutique store, which remains open for business. In 2014, the Neiman Marcus Group bought the company, and today it has over 860 employees.
Pros
With over 200 leading designers, online shoppers are spoilt for lux fashion choice
The brand includes women, men and kids wear
There is always something new as more than 1,200 latest clothing and accessory items are dropped every week
Some collections are exclusive to MyTheresa
You get a decent shipping time as all orders are usually dispatched within one business day
It is free to return unwanted items within 30 days, including discounted items
You get some serious discounts – up to 50% - in MyTheresa's designer fashion sales
The MyTheresa website is easy to navigate, and the filter functions work well
Cons
You currently need to spend over $500 to get free shipping to the US
This is a premium fashion website, so can prove expensive
The returns process is a little paperwork heavy
There have been mixed reviews over MyTheresa's customer service
MyTheresa Products Review
Before we open the full MyTheresa wardrobe and tell you about the different clothing items, what type of categories can you find on the website? Well, the three main categories are Women, Men and Kids' clothing. Within these three main categories, you'll find a number of different items which we will disclose on. This way you can decide what works best with your personal style and wardrobe. Let's check them out!
MyTheresa Women's Clothing Review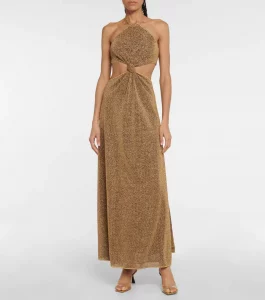 When it was first established online, MyTheresa initially only focused on designer fashion for women. In this sphere, the online fashion retailer continues to hold its own.
There's something covetable for any woman's wardrobe, from Skiwear to your holiday wardrobe to everything in-between. And if the top designer labels are your thing, then you'll be in fashion heaven with MyTheresa's women's wear department.
The MyTheresa armchair shopping experience is intuitive and enjoyable. And we like how the landing page for the women's wear section gives you guidance on what's new as well as suggests on-trend fashion edits. If you are browse-shopping, then this is a useful tool. But if you know what – or who – you are looking for, then the filter option is more than adequate.
Desginers
Designers are listed either by popularity or alphabetically, and you can also search by clothing type and reason you need it. Drill further down, and you can filter by size, color, and fabric pattern, although notably, there is no price filter. But this is a designer website after all.
The general size range for women is decent – from 4XS to 3XL – but this range doesn't apply to each designer or item of clothing. Search some of the bigger names such as Tom Ford and Gucci and the choice of sizes is reduced. And you will often find that the most popular sizes are out of stock, although you do get the option of adding the item to your wish list.
Time your shopping well, and with MyTheresa Women's collection, you could grab yourself a designer bargain, as sales are frequent. This means that you could get up to 50% discount on some covetable brands and designs. So, if you don't quite have $2,500 to spend on a bustier dress by Dolce and Gabbana, wait for the sale and you could get it for almost half price!
MyTheresa Men's Clothing Review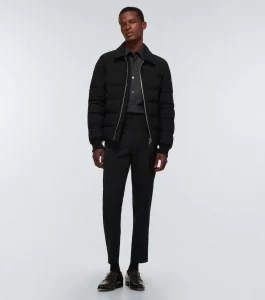 MyTheresa has only been selling men's designer fashion since 2019 but their collection has gained some serious style points. While it may not have the breadth of choice as the women's wear collection, MyTheresa Men still has plenty to get excited about, whether you are buying for yourself or the guy in your life.
Just like the women's department, the online men's collection starts with a lively landing page, showcasing new arrivals, recommended fashion edits and the latest sale offers. And it does feature men's sports and activewear quite heavily.
There are currently 100 men's wear designers featured, which should appeal to the fashionista, or simply the stylish man about town. Current top sellers include Alexander McQueen, Burberry and Saint Laurent. The men's collection also champions some newer designers on the fashion block, such as Adish and Bram.
The search function is as good as the women's, enabling you to filter down and save valuable shopping time. When it comes to sizing, it does seem extensive, but in reality, most of the main designers seem to stock the core S-XXL size range. And again, the more popular items have limited stock of the main sizes, but you do get the wish list option if you are prepared to wait.
MyTheresa Kids' Clothing Review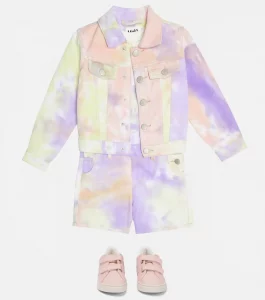 Another relatively recent addition to MyTheresa, the kids' collection is becoming popular with fashion-conscious parents. Featuring the mini-me collections of some of the top designer names, including Gucci and Bonpoint, there's something to keep your stylish little one happy.
Shop Boys, Girls, or Babies, and you have all your young family covered, from 0 to pre-teen. Plus, the web section has been designed to appeal to the fashion-conscious youngster who wants to enjoy their own designer clothes browsing experience. We particularly like the 'Discover' section which is visually appealing and covers seasonal or activity edits to inspire both you and your young one.
But as you would expect with a curated designer brand website, there is a premium price to pay for keeping your style-loving child on trend. And this means you can typically expect to pay above the high street. Examples include $56 for a sunhat through to over $1,000 for a junior Burberry trench coat. However, you do get access to the MyTheresa sales, which also includes their kids' range. Current discounts range from 30%-60%, which includes a gorgeous Dolce Gabbana pink tulle tutu reduced from $875 down to a slightly more wallet-friendly $350. The MyTheresa Kids department also includes gifts, accessories, vacation wear and special occasion, so can also be a good way to go designer as a treat or a one-off.
MyTheresa Reviews from Customers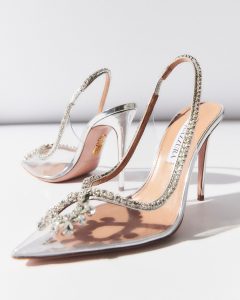 So far, so good with our MyTheresa review. But what are their customers saying about this high-end designer brand? While the majority are positive and love their MyTheresa shopping, there have also been some mixed experiences.
The MyTheresa website doesn't have a review facility for their products, so customers are feeding back on external review sites. Over at Trustpilot, the designer brand scores a decent 4.4/5, based on over 8,500 reviews. Top comments include the speedy shipping, the choice of designer items, and the free returns. MyTheresa's general customer service and their packaging also get generally good reviews. So, with 85% of Trustpilot reviewers rating MyTheresa as excellent, it seems their shopping experience mirrors what you would expect in a high-end designer store.
However, the more negative comments highlighted the slow response time to emails and, in some cases, poor after-sale service when it came to disputes and refunds. But these complaints seemed in the minority and at least MyTheresa was proactive in responding to the comments on Trustpilot.
Reviews on SiteJabber seem to continue the concerns over customer service, with MyTheresa scoring 2.56 out of 5. But for context, the number of reviews on the site is less than 200. And let's not forget that MyTheresa has a 1m plus Instagram following, so interest in the brand is there.
Looking at how the MyTheresa customer team follows up these review complaints with the professionalism you would expect from an international designer brand is reassuring. And the main issues have been with customer service, which is being addressed and not with the quality or choice of the designer products on sale.
Sign Up for MyTheresa
Sign up for the MyTheresa newsletter, and you'll be amongst the first to know their latest news, new arrivals, seasonal sales, exclusive pre-shopping events, and special offers. To sign up for MyTheresa, all you need to do is fill out the online registration form. You will also get personalized shopping recommendations direct to your inbox.
Where to Buy MyTheresa
MyTheresa has an easy-to-use website that has all their latest ranges as well as sales stock and is the most direct way to buy MyTheresa, wherever you are in the world. With its HQ in Munich, Germany, the brand also has its own boutique store in the city if you are looking for a physical MyTheresa shopping experience.
MyTheresa Shipping and Return Policy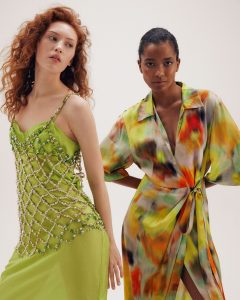 The shipping set up at MyTheresa is speedy, and they promise to ship your order within one business day after payment has been received. Plus, they deliver to over 130 countries worldwide via DHL and UPS. With their environmental policy, the company also uses eco-friendly packaging, and you can carbon offset your order with a contribution of $0.50, which goes to their Climate Partner initiative.
The company has a full list of their current international shipping costs on their website and offers free shipping on all orders over $500 to the US.  Otherwise, standard delivery to the States is currently $25. The price of items shipped to the US already includes custom duties and shipping fees.
All successfully placed orders come with free tracking so you can keep an eye on your delivery.
When it comes to the MyTheresa return policy, you get a full 30 days from the date of receipt to return any unwanted items. This 30-day return window also applies to any reduced-priced items. Within your order you will be sent all the forms you need to return or exchange your items, which is done via the courier (DHL or UPS) who delivered the parcel to you. In many cases, you can choose between a drop-off or a pick-up of the parcel to be returned.
All returned items must be unworn and in their original condition with the tags still attached. However, custom orders are not eligible for a return or refund unless faulty.
Once MyTheresa has confirmed the return, they will release the full refund back to you.
MyTheresa Promotions & Discounts
While this is a high-end, premium brand, it is possible to make some decent savings on their designer items, especially during seasonal sales. Online there is also a MyTheresa sale section where it is possible to save up to 50% on selected items. The website also flags 'last chance' sale offers, where you can use a MyTheresa promo code to get the sale discount at check-out.
However, when searching for more details on promotions or discounts offered by the brand, we didn't come across any MyTheresa coupon offers.
MyTheresa Customer Service
The MyTheresa Customer Service team offers a 24-hour support service, Monday to Saturday (Central European Time) via their phone line – 1-888-550-9675.
Alternatively, you can email them at [email protected] or use the contact form on the website. However, they do highlight that due to the high volume of emails received, it can take a couple of days for the MyTheresa team to reply.
For a face-to-face experience, you can also call their German store (if you happen to be in the vicinity of Munich!)
MyTheresa Reviews: Editors Verdict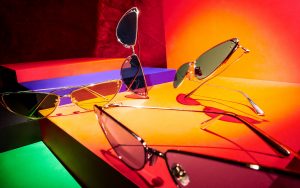 An online designer shopping emporium that adds over 1,000 new pieces a week – what's not to love about the MyTheresa concept if you have the budget to match? And if you do shop savvily and make the most of this brand's sales, you could grab yourself a designer bargain. This is why, overall, MyTheresa reviews from its customers are favorable, with many returning to the site when they need that special designer item.
With MyTheresa, you get designer choice, product variety, and an excellent online shopping experience with a comprehensive website that enables you to find what you want. And if you don't know what you want, then MyTheresa is an intuitive website to browse.
This lux brand seems to fall short for some shoppers because of its customer service, including slow responses to customer concerns. But it appears that MyTheresa is aware of these issues and is working hard to improve the service it offers all its customers, from the initial purchase to returns and aftersales.
And as an overview, we say the positives about MyTheresa come out on top as it continues to position itself as one of the better-curated designer shopping experiences online.
Still on the hunt for fashionable clothing? Consider reading our similar brand reviews of Revolve, Farfetch and The Line by K.
MyTheresa FAQ
Is MyTheresa legit?
Yes, MyTheresa is a legit online fashion company. Its website stocks an impressive selection of high-end clothing brands, designer shoes and luxury accessories for men and women. Owned by the Neiman Marcus Group, the brand has its headquarters and flagship store in Munich, Germany.
Where is MyTheresa based?
The headquarters for MyTheresa is in Munich, Germany, where they also have a physical store. The full address is Maffeistraße 3, 80333 München.