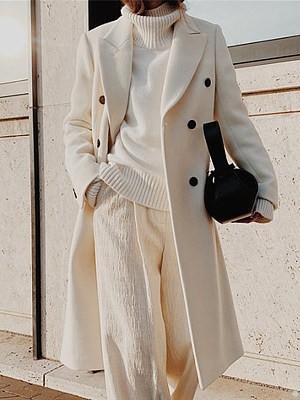 Known for offering a large selection of versatile, on-trend clothing, BerryLook is an online fast-fashion retailer based in Hong Kong, China. The pictures on the website give the impression of a stylish, feminine selection of clothes that can elevate even the simplest outfit. But what do Berrylook reviews from customers say? Are the clothes just as satisfying as the pictures on the website? Is the brand worth your money?
To find the answers to these questions, we got behind the company's history, values, policies, and last, but not least, took a close look at the products themselves. In our Berrylook review, we are going to give you our honest and unbiased opinion so you can easily decide whether or not the brand is worth your trust and money.
About BerryLook
When it comes to the company's history, there is not much to find on the official Berrylook website. From other sources, we found out that the company's history goes back to 2017 when Berrylook was founded with the intention to sell clothes coming from China.
The company defines itself as a global online store that delivers the latest fashion apparel. It is true, all items are unquestionably stylish, the designs of clothes and shoes follow the latest trends, so everyone can find something that fits their taste. The merchandise is in constant rotation with new items regularly appearing, so there is always something new to catch your eyes. On the Berrylook website, shoppers can find thousands of items to choose from, most of them made for women. There is a significantly smaller section dedicated to men's fashion, too.
The brand was featured in News Wire and Medium an has over 25k Instagram followers.
But before we dive deeper into product analysis and Berrylook reviews from customers, let's see what are the most important pros and cons of the company you should know about.
Pros
A wide variety of on-trend clothes shoppers can choose from

Items are versatile and can be easily combined in stylish outfits for many occasions

A broad range of sizing from XS to 6XL

Affordable, budget-friendly prices

Regular sales, discounts, and promo codes help shoppers save money
Cons
Very few options to contact customer service

Clothes tend to run small

Some clothes might not look the same as in the picture

Some clothes have poor quality
Berrylook Clothing Reviews
Let's start our review by analyzing the Berrylook clothing. Looking at the product categories you can easily notice that the majority of categories are part of women's apparel. These are mostly tops, dresses, coats, outerwear, shoes, bottoms, swimwear, etc. For this reason, our Berrylook clothing reviews are primarily focused on women's clothes and accessories, but we will also take a quick look at some of the most popular categories of the men's section, too.
Now without further ado, let's take a look at the Berrylook dresses!
Berrylook Dresses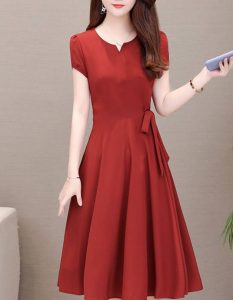 If you are looking for a versatile, stylish dress to wear, Berrylook has got you covered. Our very first impression about the Berrylook dresses is quite positive and we like the large selection of items shoppers can choose from. No matter what the occasion, Berrylook is a great go-to place to find a great outfit on a budget. The company offers a broad range of beautiful dresses ranging between XS to 6XL, so everybody can find their favorite choice in their size. In terms of categories, there is 4 main category you can filter the results by Maxi Dresses, Bodycon Dresses, Skater Dresses and Shift Dresses.
Looking at the pricing of the dresses, we have to say that all Berrylook dresses are quite affordable. At the time of writing, the website has 1201 dresses and the most expensive dress costs $42.95. If you are looking for even a more affordable dress, you can choose from a wide variety of printed and floral short-sleeved summer dresses for less than $10.
To avoid ordering a dress that won't fit you in size, follow the instructions of the company and take a look at the size chart under the description of each dress. Based on Berrylook reviews, items tend to run small, so make sure to double-check the size before placing your order.
Berrylook Coats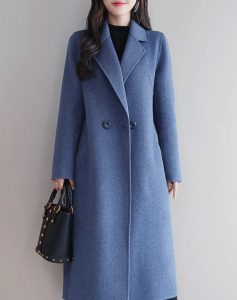 Berrylook coats is another popular product category that brings curious shoppers to the website. Looking at the pictures, the impression here is that we are scrolling through an Instagram-perfect fashion album, where every outfit is cute and well-combined. Undoubtedly, the coats are all super trendy looking, and you can find a wide variety of options to choose from. From the timeless mid-length beige coats to the hooded denim coats, you've got all the options to look at.
The most expensive coat is a plus-size faux fur coat which costs $95.95, but you can find elegant fall/winter over-the-knee coats for less than $50. The cheapest items are plush and fleece coats under $20 that can be easily combined with any fall or spring outfit.
In the men's section, there is only one piece of coat for $42.95, available in beige and camel. Even the jacket or sweatshirt selection is disappointing with very few options to choose from.
Berrylook Tops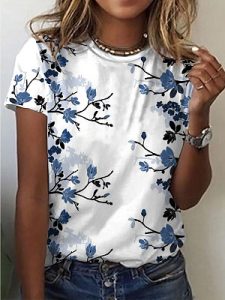 There are 5 categories of Berrylook tops: blouses, T-shirts, sweaters, pullovers, and cardigans. The variety of prints seems to be unlimited, there are endless floral, natural, striped prints shoppers can choose from. The sizes range between XS to 5 XL, while the prices start under $10 and go up to $35.95. In this range, you can find all types of tops from lightweight silk sleeveless tops to long-sleeve V-neck cardigans and pullovers. The versatility of the Berrylook tops is unquestionable. Most designs follow the latest trends, but you can also find timeless, simple pieces that can give your outfit an elegant, classic vibe. Definitely, a go-to place for stylish, versatile tops, especially if you are on a budget.
Berrylook Blouses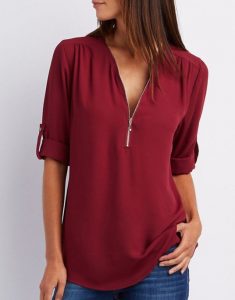 Berrylook blouses are one of the most popular purchase options among shoppers, and honestly, we can see why. The company offers a broad range and variety of blouses for any occasion you can think of. There are simple, one-colored pieces that are perfect for leisure and more elegant items with lace or silk details that will 100% elevate your outfit.
As we already learned, price-wise the Berrylook clothing is budget-friendly, and the same is true for the blouses. Looking at the Blouses category on the official website, the cheapest item is a Summer Polka Dot V-Neck Sleeveless blouse which costs only $9.95. Filtering by the highest price, the most expensive blouse is a Chiffon Mesh Lace blouse which you can buy for $33.95. Within this price range, there are 688 items you can check out, some available in multiple prints and colors.
Berrylook Shoes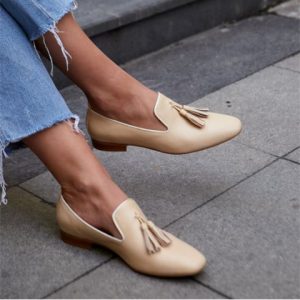 Before shifting our focus on Berrylook reviews from customers, let's take a look at Berrylook shoes too. The company sells 6 types of women's shoes, such as sandals, sneakers, pumps, wedges, boots, flats, and loafers.
As we got used to it, in the case of this category too, the color palette is versatile and broad, while the prices are affordable. Looking at sneakers, the cheapest option is only $13.90, while the most expensive pair costs not more than $33.95. You can also find some cute sandals and pumps here, with the prices starting from less than $10. The most expensive pumps cost you $37.95, and they are quite decorative and decent, perfect for special occasions or even everyday use.
Berrylook Reviews from Customers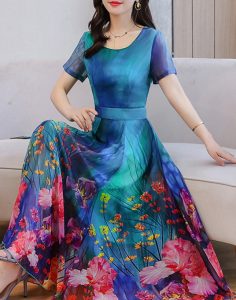 If you want to read some Berrylook reviews before placing your order, read this section carefully. To make our article complete, we collected some Berrylook reviews from previous shoppers from multiple sources such as SiteJabber, Trustpilot, etc. It is important to mention that on the official Berrylook website you cannot find any reviews. This makes shopping a little bit challenging as you don't have a chance to see into the experience of others with the products and the company.
But let's see what customers say and how they rate their shopping experience. On the first hand, people who are satisfied with their purchase describe the Berrylook clothing as "stylish and dressy", saying that they are happy with the products they received.
On the other hand, sadly, the majority of buyers are complaining. The biggest issue seems to be the quality of the clothes and the fact that they don't look the same as they do on the products pictures uploaded to the official website. People are also complaining about their bad experience with the Berrylook customer service, some feeling misled by the company's return policy. Previous customers say that clothes tend to run small, so you might want to size up a bit or at least double-check the size chart under the product description.
Sign Up for Berrylook
The sign-up process on the Berrylook website is quite simple and straightforward. You have the option to checkout as a guest or you can create an account. To do this, all you have to do is to fill the boxes with your name and password. This step will also sign you up for Berrylook emails, there is no option to skip this part.
Once you create your account and sign up, the company will reward you with a special discount: you will benefit from 5% off for your first order!
Where to Buy Berrylook
Where is Berrylook located? How can you purchase your favorite Berrylook clothing? Well, the answer is very simple. Based in China, Berrylook sells fast-fashion clothing exclusively online. To shop from Berrylook, head to their official website www.berrylook.com and enjoy a wide selection of chic and versatile clothes.
Berrylook Shipping and Return Policy
Now let's continue our Berrylook review with two major topics, the shipping and return policy of the company. Berrylook does not offer worldwide delivery but ships to the USA, Canada, Australia, New Zealand, most European, Asian, South American countries, and some countries in Africa.
According to the website, delivery time depends on two main factors. The first is the processing time which depending on the seller can take up to 7 working days. The second one is the shipment method. You have the option to choose the Super Savings shipping method or Expedited Shipping. While the first option takes from 5 or 7 days to 12 days if you opt for the Expedited Shipping you can expect your order to arrive within 2 to 5 or 7 days, depending on your location and where your order is being shipped from. All orders over $75 come with free shipping. For orders under $75, you will need to pay a shipping fee that will appear on the Payment Page before confirming your purchase.
In case you ordered from Berrylook, but are not happy with what you received, you can return the purchased items. You have 30 days at your disposal to do this. The requirements are simple: you need the original packaging and have to make sure that the items you are returning are not used, or damaged. Once Berrylook receives your return, they will inspect it and send you an e-mail with a refund approval or rejection. If eligible, your refund will be processed in 7-15 business days.
Berrylook Promotions & Discounts
If you want to place a Berrylook order, but you wish to save some money, we've got good news for you! Right on the official website, you have multiple options to get some decent discounts. If you subscribe to the newsletter, Berrylook will instantly reward you with a 5% discount on your first order. It is also worth taking a quick look at the website header, as usually there you can find even more promotions and deals. At the time of writing, the company offers 3 promo codes that allow shoppers to save 8 to 16% on their purchase: 8% for orders over $89, 12% for orders over $139, and 18% for orders over $169.
Berrylook Customer Service
On the official website, there is no Berrylook customer service phone number listed, so if you want to reach the Berrylook Customer Service, head to the contact page of the website. You can either send an e-mail to the [email protected] email address or fill out the contact form on the website. To do this you have to fill the boxes with your name, email address, order number, select a relevant subject and write a short message explaining your issue or inquiry.
Berrylook Reviews: Editors Verdict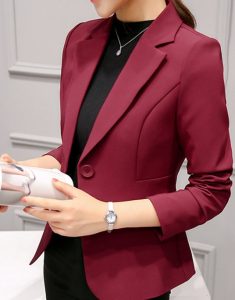 Now let's sum up all that we learned about the company and the information we gained from Berrylook reviews. After reading how some of the previous customers rate their experience with the company, our advice is that if you are looking for better quality clothes, you might want to consider looking elsewhere. Also, if you need the clothes for an occasion that is happening soon, keep in mind that shipping can take longer than communicated on the website.
However, Berrylook offers stylish, trendy fast fashion items that are budget-friendly for a reason. Some items might be poorly made and the quality of the material might not be what you expect. But compared to similar brands, Berrylook offers a much more affordable option if you are on a budget. We encourage you to give Berrylook a try, since the company is legit and has a wide variety of clothes to choose from, so you most likely will find something you like. But before placing your order, make sure to read the sizing guide and double-check the chosen items.
If you are still looking for your fashionable clothes, consider reading the most popular brand reviews of DL1961, MyTheresa and Buck Mason.
Berrylook FAQ
Where is BerryLook located?
Berrylook is based in Hong Kong, China. According to the official website, all brands sold by the company are top Chinese brands and all items are shipped from China. Being an online retailer, Berrylook does not have any physical store locations.
What Sizes does BerryLook have?
Looking at the size chart, we were quite surprised. Berrylook offers a broad range of options when it comes to sizes. For women's tops and dresses, the sizes vary from S to 5XL. Men's T-shirts range between S and 7XL.
What should I do if the size on the tag is different from what I ordered?
According to the instructions listed on the Berrylook website, if you receive an item that has a different size than the one you ordered, there is no need to panic. The company says that the size that appears on the website will be converted into international size before items are put on sale. This means that your order should fit you, so you are encouraged to try it on. In case it doesn't fit you for any reason, you can return the item following the company's return policy.
Why the color of received clothing is a little different from what I saw online?
A common concern in Berrylook reviews is the color of clothes being different from the color seen on the product pictures. The company explains this by blaming the camera's perspective and the extent of lighting. Undoubtedly, not the best explanation, as some might feel disappointed when looking at their purchase. However, a little color difference might not be a dealbreaker, but this really depends on the appearance of each item. To make sure you are compensated for an eventual color difference, Berrylook offers a promotions code you can use for a future purchase.