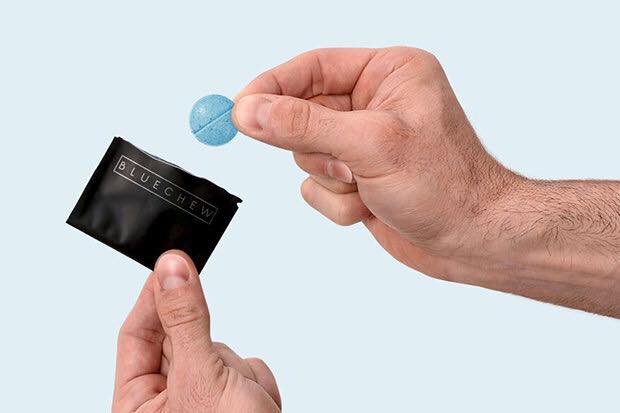 Sometimes, people need a little help in the bedroom. For men, this often comes as erectile dysfunction (ED). While there are many ways to treat ED, some men prefer to go the natural route with supplements. Bluechew is a chewable tablet that promises to give users better performance in the bedroom. The company also claims that its product is safe and effective. We'll look at BlueChew reviews from customers, its services, promotions, and more to help you determine if it's worth checking out.
About BlueChew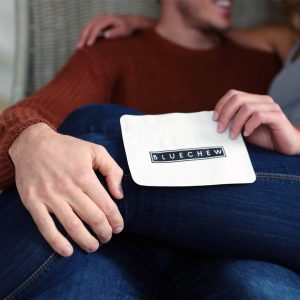 BlueChew is a telemedicine service company founded by Alex Jovanovich in 2014. The brand provides prescription chewable tablets that help men deal with the blues. 
The company has its headquarters in Canal Street, Chicago, where a team of licensed medical providers dedicates their time to bringing prescriptions to people who don't want over-the-counter pills. It helps reduce the shame of visiting the doctor's office, especially for such a sensitive issue.
You may be wondering: What is BlueChew? Is it the same as the popular Viagra? Well, not quite. Bluechew's chewable tablets come in two doses- Sildenafil and Tadalafil. The active ingredient is the same as what's found in Viagra and Cialis respectively. 
You only get prescribed one, depending on the doctor's diagnosis. While the two work to achieve the same goal, they have some subtle differences. We will tackle these in detail under the products section.
If you are wondering: how does it work? The whole process starts with an online visit to the company's website. Male customers choose the plan that's right for you and your budget. They then fill out a short medical questionnaire that is private and unique. Once that's complete, a doctor will review the information, and if they think you're a good candidate for Bluechew, they'll write you a prescription. 
After that, you fill out your address. The company will then send your chewable tablets to your doorsteps in a discreet package.
While the company operates on its website, it does not consider itself an online pharmacy. It claims to be a technological platform that enables its users to connect with licensed physicians and healthcare providers.
More about the brand
If you are asking yourself: Is BlueChew better than viagra? That's a loaded question. While some might say yes, it all comes down to personal preference. The truth is that Bluechew works just as well as Viagra, if not better in some cases. 
The main difference is that with Bluechew, you don't have to wait for the pill to kick in. That's because it's a chewable tablet, which means that it gets absorbed into your system faster. 
That's great news for people who hate the waiting game that comes with traditional ED pills. It's also worth noting that Bluechew is a fraction of the cost of Viagra. 
Of course, this all comes down to personal preference in the end. Some people might prefer the tried and true method of Viagra, while others might want to give Bluechew a try.
Pros
Since it's online, you no longer need to queue at the clinic to see a doctor and get prescriptions

There are no more awkward moments or shame when talking to your doctor about your bedroom performance. The package is discrete, too

The tablet is not bitter, making it ideal for people who don't like taking big, bitter pills

The brand offers better subscription rates than its competitors.

They offer a 30-day return policy

Customers can get round-the-clock assistance since the company has 24/7 customer care service
Cons
Some people may experience side effects, such as headaches, back pain, and nausea

The company does not ship internationally or in any US territories

Their product is not suitable for people taking nitrate or guanylate cyclase medications
BlueChew Sildenafil VS. Tadalafil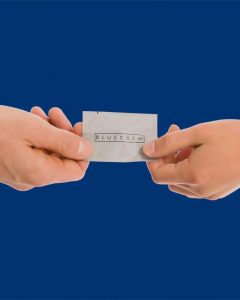 The market has no shortage of options when it comes to treating erectile dysfunction. But not all of them are worth your time and money. There are many scams and misinformation out there. 
That's why it's crucial to do your research before deciding on a product or service. With that said, here's a quick comparison of BlueChew and Tadalafil.
Like we said earlier, Bluechew's main products are Sildenafil and Tadalafil. If you're wondering what the difference is, here's a quick rundown:
Sildenafil is a medication in the class of phosphodiesterase inhibitors. That means the drug promotes blood vessel dilation, improving blood flow to certain body parts. The most common use for Sildenafil is to treat erectile dysfunction, but it has also treated pulmonary arterial hypertension. 
Sildenafil has working times of 4-6 hours, during which your genitals experience the hardening effect. Make the most of this timeframe. 
On the other hand, Tadalafil is also a phosphodiesterase inhibitor. The main difference is that it has a much longer half-life than Sildenafil, which is why it got nicknamed The Weekend Pill. The effects can last up to 36 hours, giving you a lot of time to enjoy your sexual encounters. 
If you want to move things at your own pace, Tadalafil is for you. But if you want to be spontaneous, Sildenafil is the way to go. Our review also looked at BlueChew Vs other competitors and found the following: 
BlueChew VS. Viagra
Viagra is one of the most popular ED treatments out there. It's been around for over 20 years and proved to be effective. However, it's not without its drawbacks. 
For one, it was expensive. A single pill can cost you $70or more. And you need to take it an hour before sex. 
BlueChew, on the other hand, is much more affordable. You can get a month's worth of pills for as little as $20. And since it's a chewable tablet, it starts working in as little as 15 minutes. 
BlueChew VS. Roman 
Roman is another popular ED treatment. Like BlueChew, it's an online service that delivers the pills to your doorsteps. But that's where the similarities end. 
For one, Roman offers various treatments for more men's problems such as hair loss and premature ejaculation. But if you want an ED treatment, BlueChew is a better option. 
Second, Roman offers a subscription for individual pill purchases. That hinders the spontaneity of sex since you need to plan and order the pills in advance. With BlueChew, you can have the chew delivered to your doorsteps and use them whenever you need them. 
BlueChew VS. Hims
Hims is similar to Roman since it offers various treatments for men's health problems. But like Roman, it's not the best option if you're looking for an ED treatment. 
While it offers several treatments, it does not have a comparable subscription plan. You only get to know the price after completing a questionnaire. That's not the case with BlueChew, where you know the price upfront. 
BlueChew Prescription Plans Review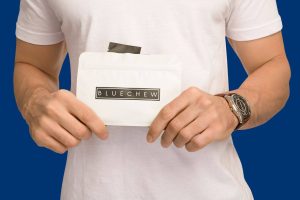 Erection dysfunction is one of the most common issues that men face. About 30 million men in the USA alone have ED. The majority of them get embarrassed to do anything about it and suffer in silence. 
But with BlueChew, men now have a way to address the problem discreetly and affordably. The company offers four subscription plans. BlueChew reviews reveal that customers are happy with their plans. Below is a quick review of each:
BlueChew Active
The Active Plan is the starter pack. For $20 a month, you get six sildenafil or Sildenafil chewable tablets. The recommended starting dose is 30mg, but you can increase it to 45mg if it's necessary. That will cost you $30 a month.
The company also offers a $20 per month plan, which gives you four tablets of Tadalafil. The recommended starting dose is 6mg, but you can go up to 20mg. BlueChew Active will cost you $30. 
BlueChew Busy
If you have sex more than twice a week, you might want to consider the Busy Plan. It gives you ten tablets of Sildenafil at $30 a month. BlueChew reviews show that most customers prefer this subscription plan. this sThe recommended starting dose is 30mg, but you can go up to 45mg. The extra grams will cost you $40 a month.
For Tadalafil, the Busy Plan gives you seven tablets at $30 a month. The recommended starting dose is 6mg, but you can go up to 9mg for $40 a month.
BlueChew Popular
That's the most popular plan since it gives you the best value for your money. For $50 a month, you get 17 tablets of Sildenafil. The recommended starting dose is 30mg, but you can go up to 45 mg if prescribed. That will cost you an extra $15 a month.
If you prefer Tadalafil, the Popular Plan gives you 14 tablets at $50 a month. The recommended starting dose is 6mg, but you can go up to 9 mg for an extra $15 a month.
BlueChew Pro 
The Pro Plan is the most expensive, but it gives you the most number of tablets. For $90 a month, you get 34 Sildenafil tablets. The recommended starting dose is 30mg, but you can go up to 45mg. That will cost you an extra $30 a month.
If you prefer Tadalafil, the Pro Plan gives you 28 tablets at $90 a month. The recommended starting dose is 6mg, but you can go up to 9 mg for an extra $30 a month.
BlueChew ProBlueChew Reviews from Customers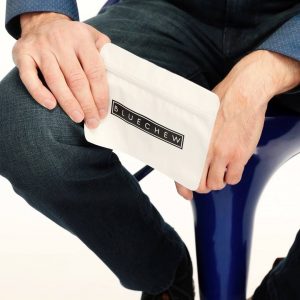 If you are asking yourself: Does BlueChew work? Before buying anything, it's always a good idea to check reviews first. That way, you'll know what you're getting into and whether or not the product is working.
We checked BlueChew reviews and found that most customers are happy with the services the brand offers. The consensus is that the tablets do as the company claims. Most reviews gave the company an average 5/5 star rating on the brand's website. Customers commended the company for making the process easy while maintaining patients' privacy. 
As for the price, most people think it's very reasonable considering what you're getting. They say that it's a lot cheaper than other ED medications on the market. 
One customer said at first he was hesitant, but he's now a believer after trying it. He said it works great, and the effects last a long time. Another customer said he's happy with the product and will continue to use it. He said the customer service was professional, which gave him confidence that he wasn't getting medication from a fly-by-night outfit. 
Some say that BlueChew is a life-saver. One customer said he was about to give up on his sex life because of ED. But after taking BlueChew, he's now able to enjoy sex again. Another customer said the same thing, stating that the product has given him a new lease on life.
Further customer reviews
We also saw many independent review articles from popular websites such as HealthLine. The reviews have the same general sentiment. They say that BlueChew tablets are both very affordable and effective. 
Apart from positive feedback, we also saw a few negative Bluechew reviews. These were mostly from people who said the product didn't work for them. But there will always be a small percentage of people who don't respond well to some medication. 
Generally, we think the positive reviews far outweigh the negative ones. And based on our research, we believe BlueChew is a legitimate product that can help you with your ED. 
Sign Up for BlueChew
You first need to sign up on their website to get started with BlueChew. The process is simple and only takes a few minutes. Just fill out basic personal information such as email address and state, and create a password.
You'll also need to choose which plan you want. The prices we mentioned earlier are for the monthly subscription plans. 
Where to Buy BlueChew
You can only buy BlueChew online through their website. The company doesn't sell its product through brick-and-mortar stores or online retailers. 
Head to BlueChew.com and click on the Get Started button at the top right of the page. It will take you to the sign-up page, where you can choose your plan. 
BlueChew Shipping and Return Policy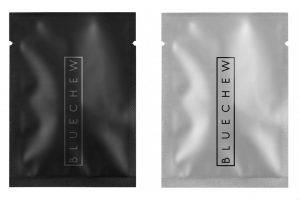 Shipping:
BlueChew is only available in the United States. However, it claims its endeavoring to expand to other countries in the future. For now, the company only ships to all states except for Alabama, Minnesota, Idaho, South Carolina, and North Dakota. 
Before buying the product, every customer has to complete a medical profile and have an online consultation with a qualified medical professional. The doctor will prescribe the appropriate product and dosage and determine if the customer is an ideal candidate for BlueChew. 
If you are, the company will ship your order. You will also receive a UPS tracking number via your email.
Return Policy:
The company doesn't accept returns BlueChew products get compounded to meet patients' individual needs. However, there is an option to cancel your subscription.
If you want a refund, request one within the first 30 days of receiving your shipment. You will then get refunded fully, minus the shipping cost.
BlueChew Promotions & Discounts
BlueChew offers various promotions and discounts from time to time. For instance, they offer a free trial for first-time customers. There are also discounts on the monthly subscription.
You can also get up to 20% off your first order or free first shipping. With a Bluechew coupon code, you can buy their chewable tablets at a discounted price. 
Contact BlueChew
For inquiries, you can reach out to BlueChew's customer service. The company provides all contact Info at the footer of the website.
BlueChew: Editor's Verdict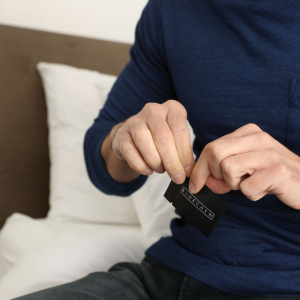 After going through many customer reviews, we can say that BlueChew is a good product for those with ED. It's an affordable and convenient alternative to traditional ED medication.
The product is also easy to use. You need to chew on the BlueChew pill and let it dissolve in your mouth. And since it's a chewable tablet, it's more discreet than taking a pill. We also like that you can choose between two different dosages. That allows you to find the correct dosage for your individual needs.
Overall, we think BlueChew is a great product and would recommend it to anyone looking for an affordable and convenient way to treat their ED. No need for a prescription or doctor's visit. Just sign up on the website, and you're good to go.
Are you looking for other similar brands that have a significant effect on your sexual life but also your overall wellbeing? Check out our reviews of Feals, For Hers and For Hims.
BlueChew FAQ
Is Bluechew safe?
If you are wondering: Is BlueChew safe? The answer is yes. Bluechew is a safe and effective way to treat erectile dysfunction. While there are a few side effects, they are generally mild and not very common.
Are the treatments offered on BlueChew.com FDA approved?
No. Compounded treatments such as BlueChew are not FDA approved. However, the individual ingredients in BlueChew are FDA-approved.
What is the difference between Sildenafil and Tadalafil?
Sildenafil and Tadalafil are both active ingredients in ED medication. They work by relaxing the muscles and increasing blood flow to the penis. However, they have different chemical structures meaning they work differently in the body. Sildenafil is more short-acting, while Tadalafil has a longer duration of action.
Do I need a prescription to use Bluechew?
Yes. You will need to complete a medical profile and have an online consultation with a qualified medical professional. The doctor will prescribe the appropriate product and dosage and determine if the customer is an ideal candidate for BlueChew.