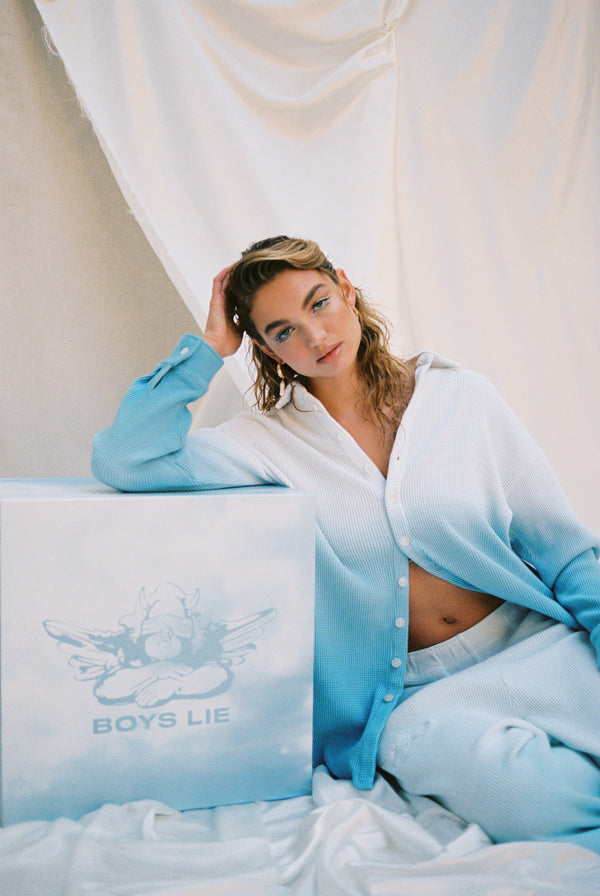 Dealing with a breakup can be difficult, and we all have different ways of dealing with the pain. Some people may decide to find new hobbies or even start new ventures to channel their pain; this takes their minds off the pain and gives them a new place to focus their energy and a chance to heal. Getting the perfect outfit after a breakup can be challenging. Boys Lie is a streetwear clothing brand that understands the emotional pain associated with breakups. It creates unique and artistic clothing pieces perfect for your broken heart. This in-depth Boys Lie Clothing review will give you the low-down on this clothing company, including customer rating, their bestsellers, promotions, and more and what it offers to help you determine if the products this streetwear brand offers are worth checking out. 
About Boys Lie Clothing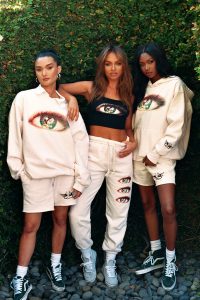 Boys Lie was founded by Tori Robinson and Leah O'Malley in 2018. After experiencing tough breakups, the duo was inspired to start a business venture to channel their pain. They transformed this idea into a lucrative clothing brand. Essentially, Boys Lie was created to celebrate people who have experienced emotional pain and heartbreaks. Their products are designed to uplift their customers in good and bad times. Their clothing items uplift and empower women by giving them confidence, making them feel and look beautiful.
The Boys Lie clothing brand has its headquarters in Los Angeles, California, and it is reinventing clothes like sweatpants, hoodies shirts, among others, to suit the empowered woman. The brand has become a favorite of many women and celebrities, including Arianna Grande and Halsey. It has also been featured in various media outlets, such as Us Weekly and Forbes. Boys Lie 126K followers on Instagram.
Pros
The company offers a wide range of products, including makeup and accessories
They offer international shipping
Products are of high quality and very comfortable
Periodic free shipping within the United States
With the Boys Lie club option, customers can enjoy surprises, special discounts, and more
Excellent customer service and easy to use website
Cons
The company only accepts returns on wrong or defective orders and does not offer exchanges or returns
International orders can take up to three weeks to reach their destination
Many tees, hoodies, shirts, and are available in one-size only
The products are pricey, but most customers say they are worth every dime
Boys Lie Products Review
You should not lose your style when you experience heartbreak. Boys Lie offers clothes, accessories, and makeup to make you more confident and fall in love with yourself. The brand's products are of top-notch quality and have aesthetically pleasing artwork to make you look and feel amazing. That said, let's take a close look at some of Boys Lie's best-selling fashion products.
Boys Lie Hoodie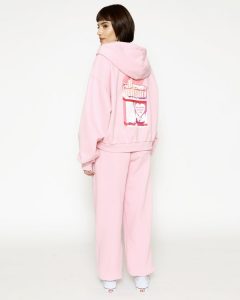 Hoodies are loved by many people across the world, as they come with lots of perks. Boys Lie hoodie collection is made up of pieces that come in different sizes and designs. 
The hoodies also come in various colors, including pink, red, yellow. The brand has the right combination of quality, art, warmth, and breathability. With their hoodies, you are bound to forget your ex and heal from the heartbreak
Upgrade your wardrobe with the Pink No Smoke Without Fire Hoodie; this is an oversized cropped hoodie with a front pocket and a dramatic hood. Our Boys Lie clothing review found that this hoodie is made from 100% cotton, making it comfortable and will give you enough warmth throughout the day. It is also durable and long-lasting. 
It is hard to deal with breakups, but when you look good, you also feel good, allowing you to get over your ex. The hoodie is oversized and available in one size only and comes in pink in color imprinted with a great graphic design. You can pair the hoodie with sweatpants or shorts to create a trendy look. For $154, you can get this great piece of art. 
Boys Lie Sweatpants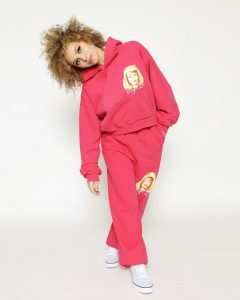 If you are looking for sweatpants that you can lounge in and do other activities in, Boys Lie has an expansive selection of sweatpants that will suit your needs. Boys Lie sweatpants are comfortable and stylish. Whether you are looking for sweatpants to wear at home or outdoors, this clothing brand has got you covered.
 At some point in our lives, we all have or will experience heartbreak of some sort. After a heartbreak, no one wants to be played, and that's why you need to wear clothing that makes this statement. The Ken You Not A Sweatpants are designed for women who have overcome the pain of heartbreaks and are not ready to get played.
These sweatpants are made of heavyweight-free terry fabric that is 100% cotton. They are oversized with a high rise and pockets on the back and sides. Each time you wear this masterpiece, you will be reminded that you are a strong woman and more than enough. To achieve a great look, you can pair the sweatpants with a Ken You Not Tee Shirt or Hoodie. For just $144, the You Ken, You Not Sweatpants could be yours.
Boys Lie Baby Tee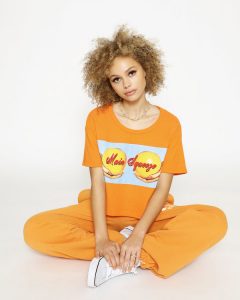 Women often want to achieve comfort, style, and confidence whenever they dress. Boys Lie Baby Tee is an almost-effortless style upgrade. Unveil what you have hidden with these beautiful baby tee that will make your ex regret their decision. All baby tee that Boys Lie offers are high quality, comfortable, versatile, and designed for highly motivated women.
The Main Squeeze Thermal Baby Tee is designed for independent women who have overcome traumas and are inspired to be more. It is made of soft thermal fabric that makes it very comfortable and features a cropped hem and short sleeves that look stylish. If you are an unbothered woman, this baby tee will be perfect for you.
 Pair this baby tee with matching Baby Tee sweatpants to achieve a bomb look. Whether you are lounging at home or involved in outdoor activities, the Main Squeeze Thermal Baby Tee will keep you comfortable throughout the day.
Our Boys Lie clothing review discovered that the Main Squeeze Baby Tee is available in all sizes, from small to extra-large, meaning that no one is left out. You can add this thermal bay tee to your closet for only $58. 
Boys Lie Give 'Em Hell Crewneck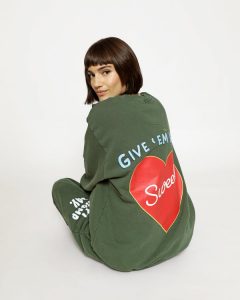 Boys Lie Give 'Em Hell Crewneck is designed for women who are not afraid to make bold statements with their dressing and style. If you are looking for an oversized stylish crew neck, you should try out this piece. It is a heavyweight French terry sweatshirt made of 100% cotton. In turn, this makes it very comfortable to wear, as it's soft and breathable. 
The sweatshirt comes in one size fits all XL oversized fit. This crewneck is jungle green in color, making it perfect for anyone who loves dull colors. You can get this artistic crewneck for $144. If you have gone through hell and managed to overcome the trauma, you need a clothing piece that shows you are bold and not afraid of anything, and Boys Lie Give 'Em Hell Crewneck will undoubtedly send this message. 
Boys Lie Trucker Hat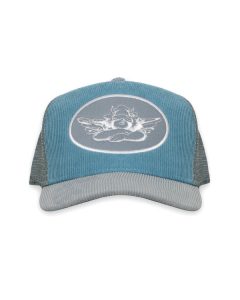 If you are looking for an accessory to finish off or spice up your look, the Boys Lie Trucker Hat is ideal for you. There are a variety of trucker hats offered by Boys Lie, including the corduroy trucker hat. It is made of corduroy material thus is super soft and comfortable. This tracker hat also features an embroidered Boys Lie Logo patch and an adjustable snapback. 
The hat is available in four colors: black, forest green, baby pink, and tan. You can get yourself more than one corduroy trucker hat for different outfits. Available at $45, this hat is a favorite of many Boys Lie customers and is among the best-selling clothing pieces. They feature a bill that can protect you from the sun rays that strike your face. 
Boys Lie Clothing Reviews from Customers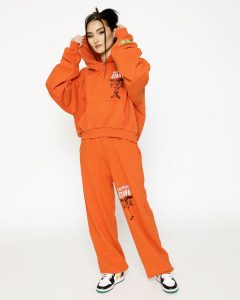 Since Boys Lie is a relatively new clothing label, there aren't many reviews on their website. We found that most customers were satisfied with the different styles and designs offered by the company. 
Boys Lie Revolve had lots of reviews, with most customers saying they love these sweatpants because they are stylish and comfortable to wear. Some customers commented on the color of these sweatshirts and stated it uplifts their spirits. 
Another satisfied customer praised the company for its speedy delivery time. She continued saying that she loved how they were made from high-quality materials. 
A customer who purchased the gray Boys Lie sweatpants via the Boy Lie Revolve applauded its quality. They also praised their customer support service since they responded fast when she asked them questions about their returns policy. 
While there were loads of positive reviews, some shoppers complained about their products and left negative reviews. Most of the negative reviews were from buyers who complained that they could not return Final Sale items. Other customers complained about their products being expensive; however, they left a 4 or 5-star rating since they are worth the buy. 
Sign Up for Boys Lie Clothing
To be a part of Boys Lies, you need to head onto their website and create an account on their sign-up page. Click on the Create Account button. 
 The registration process is a cinch. You will only need to fill out your basic details, such as your first and last name and a valid email address. Boys Lie will send you a confirmation email with a link to activate your account. 
Having an account with the brand means you can start browsing through their extensive selection of clothing items and enjoy faster checkouts. You will also be able to track your orders through your account. If you want to stay updated on discounts and promotions, you can also sign up for their newsletters.
Where to Buy Boys Lie Clothing
You will find the entire Boys Lie clothing collection, makeup, and accessories directly on their website BoysLieOfficial.com. You can also find their products on Boys Lie Revolve, Dolls Kill, Indie & Beau, Rock N Rags, Lunachicks, and The Obcessory. Boys Lie Urban Outfitters is also a great place to find their products. Be sure to check Boys Lie's Store Locator page to find a nearby store that sells its products.
Boys Lie Shipping and Return Policy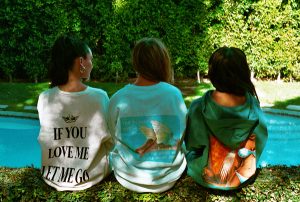 Boys Lie ship their products to almost every location in the world. The shipping fee is generated at USPS rates based on the shipment's destination. All domestic orders above $250 qualify for free shipping. It takes about 3-6 working days for a domestic order to be delivered, while it takes 10-15 working days for an international order to be delivered. You will pay any extra fees and customs charges for your product delivered. 
Because all their products are Final Sale items, Boys Lie does not accept returns and exchanges. You can only return or exchange an item if it is defective or if you receive an incorrect item. However, it will take a while for the company to replace your order. Therefore, it is vital to send them an email to [email protected] within 14 days after receiving your order. The clothing company also doesn't accept returns or exchanges without proper packaging and documentation. They will also not accept worn-out or damaged products.
Boys Lie Promotions & Discounts
Boys Lie offers promotions and discounts often on their official website. Be sure to stay informed by keeping updated with them on their social media handles and checking their website. Currently, there is no sale at Boys Lie.
Contact Boys Lie Clothing
There are different ways you can contact the Boys Lie customer support team. One is by sending them an email to [email protected]. You can also drop them a comment or inquiry on their contact page by filling out the contact form. The brand working hours are from 9 a.m-5 p.m., from Monday to Friday. Currently, the band does not have a customer service contact number.
Boys Lie Clothing Review: Editors Verdict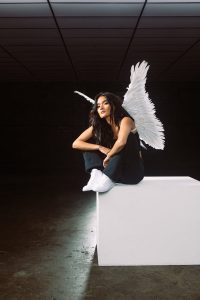 To conclude this Boys Lie Clothing review, our team has found this clothing brand worthwhile. The clothing company offers high-quality products, perfect for women who love looks with a sporty vibe. 
You should try Boys Lie products if you love comfortable, trendy, stylish sporty clothing items that come with bold messages. The fact that the brand is empowering women and helping to deal with emotional pain is also a plus for the company.
The company has a wide selection of clothing items, accessories, and makeup items. Women wearing Boys Lie products are set apart from the rest as they stand out as courageous and empowered. 
The company does not accept returns and exchanges, so you have to be extra careful when placing your order to ensure you have made the right purchase. It would help if the company can review its return and exchange policy to improve the customers' shopping experience. 
The site is user-friendly and easy to navigate to find your favorite clothes from Boys Lie. It also has a Secure Sockets Layer certificate, meaning that all shoppers' details are safeguarded when they are making a purchase. Their customer support team is also professional and quick to respond to any complaints by customers. 
The brand still has areas where it needs to improve to offer its customers the best services. Creating an excellent streetwear brand is a journey, and Boys Lie continuously growing in its journey. But overall, this clothing brand offers value for money, and as such, we recommend its products to all women who want to forget their ex's names.
Still on the hunt for versatile clothing brands? Consider reading our similar brand reviews of Descente, DL161 and MyTheresa.
Boys Lie Clothing FAQ
How should I wash my Boys Lie clothing?
Different Boys Lie clothing items have different washing instructions. To get the specific instructions on cleaning your clothing item, visit the product page on the companies' website. For most Boys Lie clothes, it is recommended to wash them separately in cold water and hang them to dry.
Does Boys Lie restock products?
Boys Lie does not restock products, and often when products are sold out, it's highly unlikely they will restock them.
What do I do if one of my items is damaged?
If you receive a damaged item from Boys Lie, you should contact customer care within 14 days to facilitate a return. You may receive an online gift card worth the same amount of the purchased item for domestic returns exclusive of the shipping and handling fees.
What do I do if my item does not fit?
Unfortunately, you may not be able to return an item if it does not fit. Boys Lie clothing items are final sales, and the company only accepts returns if the product is damaged or if you have received a wrong order.